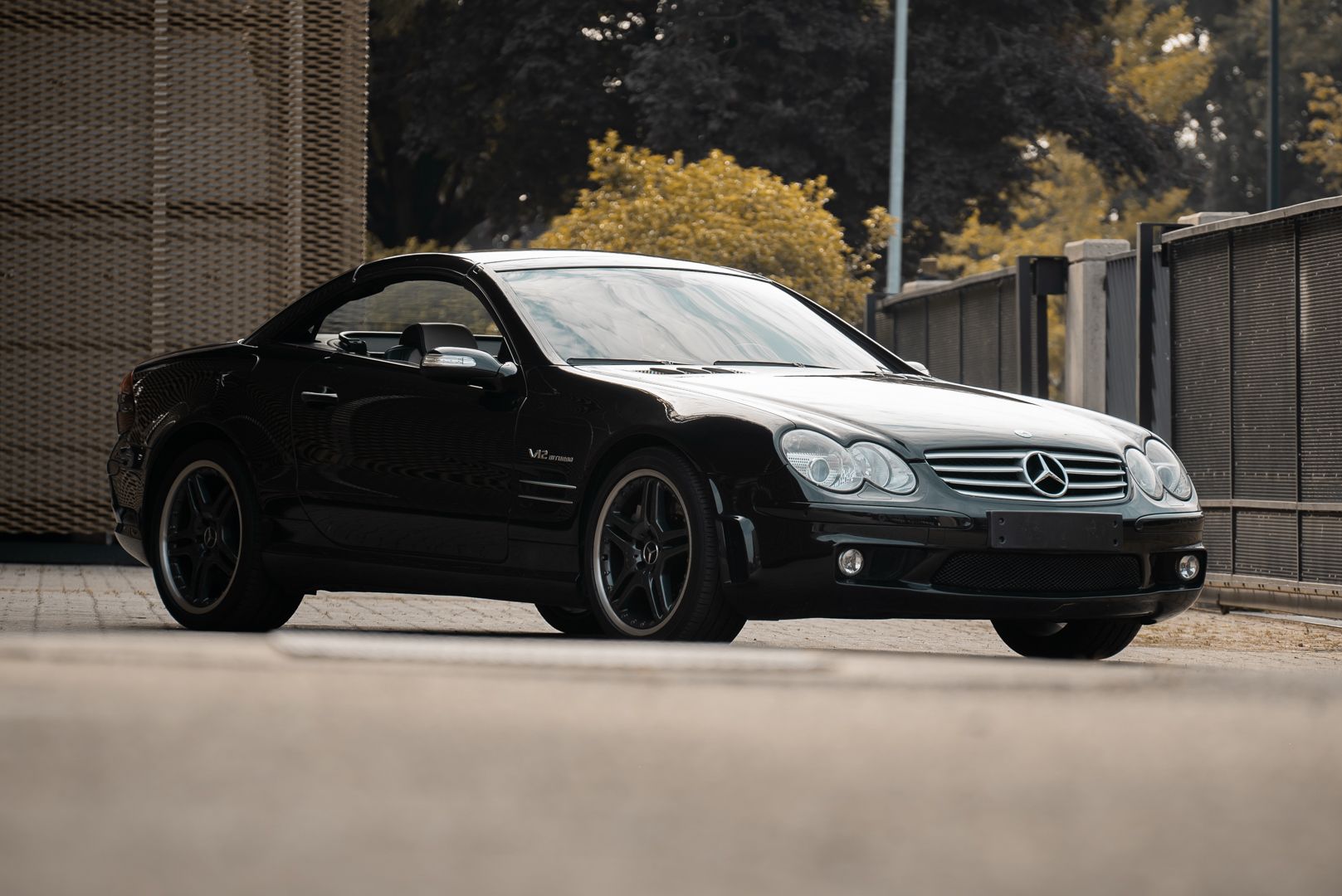 2006 Mercedes-Benz SL65 AMG
Authenticity

Matching Colors & Numbers

Interior colour

Black/Grey Leather

Gearbox

Sequential 5 Speed
Price upon application
*Engine: 12-Cylinder
*Displacement: 5.980 cc
*Power: 450 KW (612 HP) 4.800 revs/min.
*Max Torque: 1.000 Nm
*WheelDrive: Rear
*Transmission: 5-Speed Sequential
*Max Speed: 300 km/h
*Acceleration: 0-100km/h: 4,2 sec

History
In 2004, Mercedes stunned sports car enthusiasts by launching an extreme version of the AMG-branded SL, the SL65 AMG.
The AMG acronym has always been synonymous with exuberant performance, but for this version the Stuttgart house was not limited to a simple "nasty" version of the SL, but created a real monster of power. The 65 AMG with its 6-liter twin-turbo V12 delivers an incredible power of 612 HP, with an engine torque capable of 1250 Nm, a value so impressive that it was decided to electronically limit the torque to 1000 Nm. There were such powerful transmissions on the market, capable of withstanding higher values ​​and this can give the idea of ​​how ambitious the project of the Stuttgart company was for this engine. The performance of this Mercedes is just as stunning, which without a limiter (imposed as standard for safety reasons, but removable), it reaches the remarkable top speed of 338 km / h, a value still envied by many famous super cars.
This iconic 12-cylinder Mercedes SL has all the prerequisites to become an instant classic, destined to grow in value over the years.

Our SL65 AMG
This car is in excellent condition and absolutely original, with full optional equipment.
The black on black exterior / interior combination is typical of the early 2000s.
The engine has recently been overhauled and tested by the mechanics of Ruote da Sogno, it runs full and powerful, without delay.
The leather interior is like new and plays on the light gray/dark gray contrast while the finely stitched seats help to enhance the sporty character of this car.
Today it is possible to see the car online, by arranging a call with one of our experts, via Skype, Zoom, Whatsapp and Google Meet platforms.