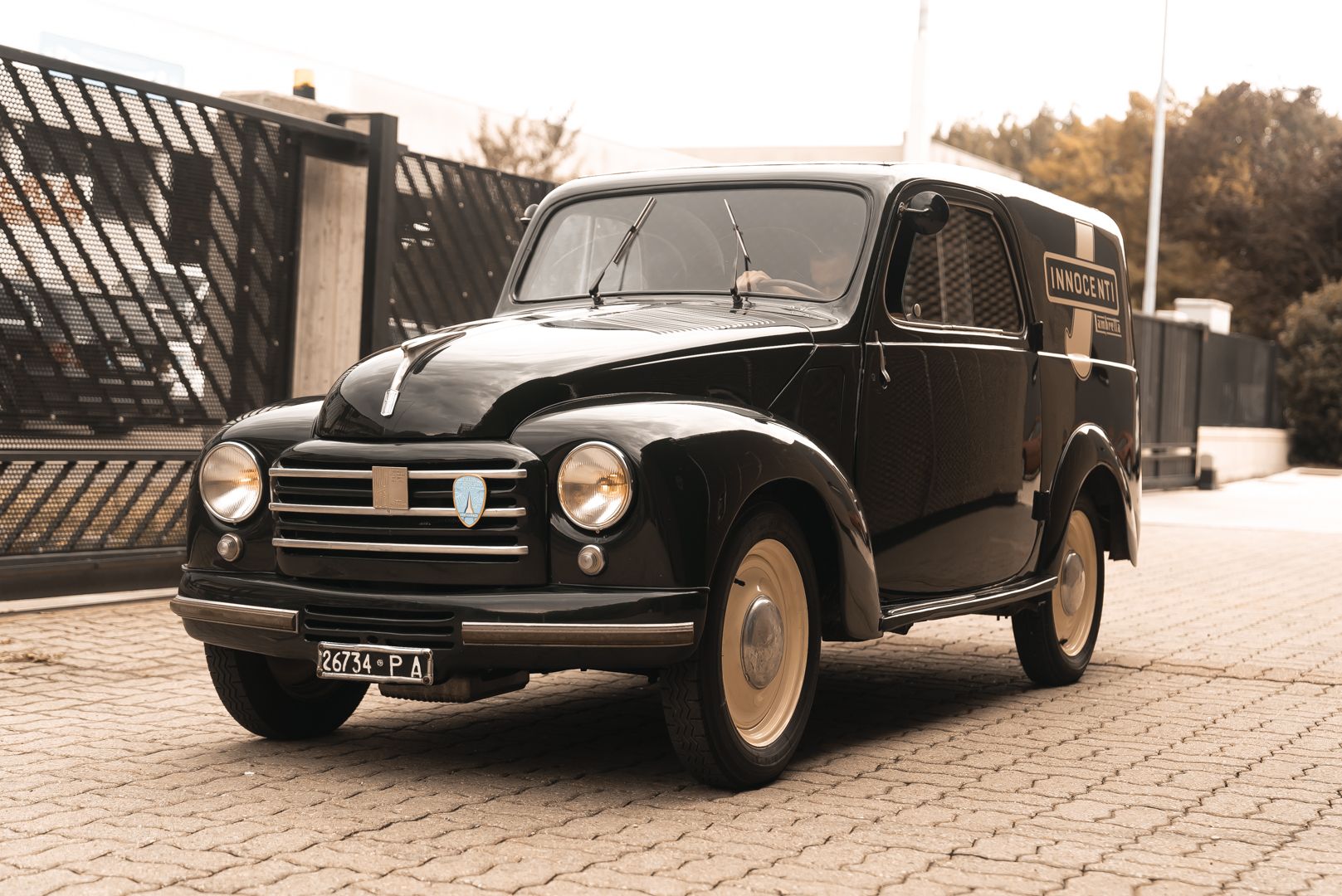 Sold
1953 Fiat 500 C Topolino Furgone "Innocenti"
Model

500 C Topolino Furgone "Innocenti"
Chassis no. 431785
Engine n. 435985
Power 17 HP
Drive: Rear WheelDrive (RWD)
Gearbox Manual 4 Speed
Black original license plate

On June 15, 1936, the Fiat 500 Topolino officially made its debut on the market.
After only a few months, the initial success of the sedan version is joined by that of the convertible version which offers greater comfort in the summer season and the possibility of earning almost two rear seats with the roof open.
The Fiat 500 is offered in an elegant two-tone livery, again with black mudguards and footrests
Advertised as the little big car or the little car for work and savings, it is on the one hand characterized by very low size and consumption, but, on the other hand, the 8,900 lire of the price are much more than the intentional 5,000 lire of the beginning of the year. project and certainly still too many for most Italians. And a not inconsiderable aspect, with its two seats, the car is too small for the average Italian family that needs a real 4-seater.
Over the years the Topolino underwent many changes and thanks also to the "Italians' hunger for cars", the Fiat 500 managed to have some success.
The nickname Topolino (Mickey Mouse in english) soon became commonplace following the similarity of the car with the homonymous character designed by Walt Disney in '27.

- Very rare version of the Fiat 500 C Van
- Completely restored, with the original Innocenti customization
- Original dashboard and dials are working fine
- Brown sky seats restored
- The engine is running smooth

You can see the car online, booking a live call with one of our commercial operators, via Skype, Zoom, WhatsApp and Google Meet platforms.