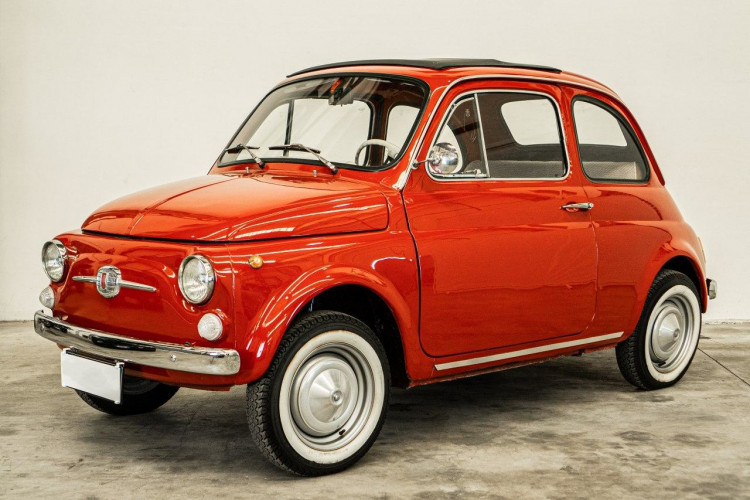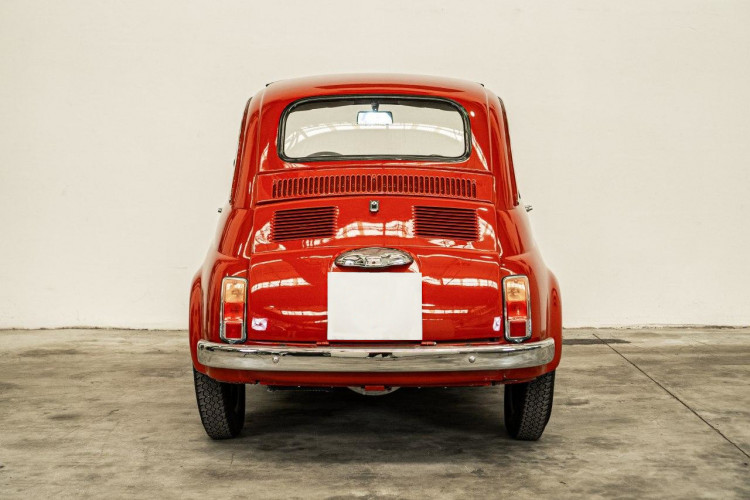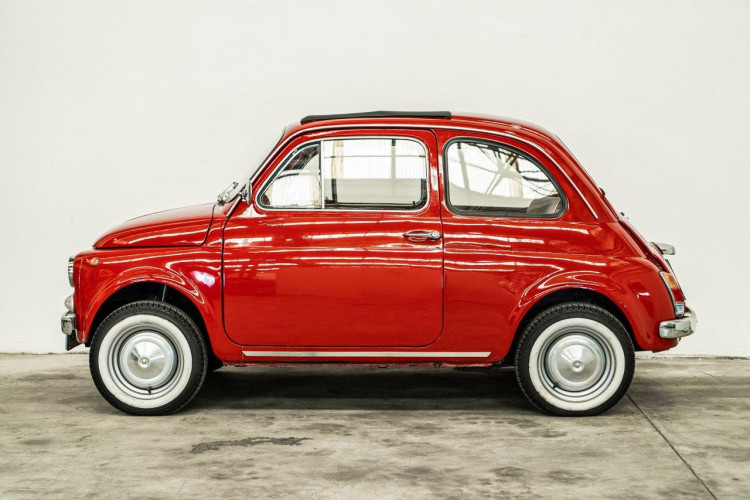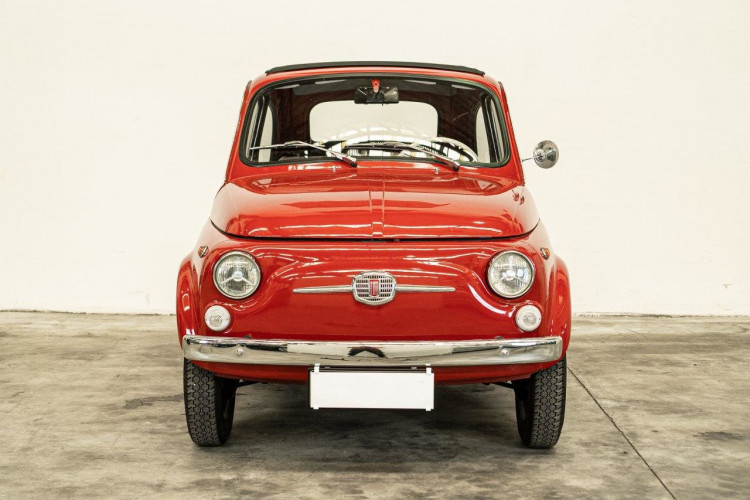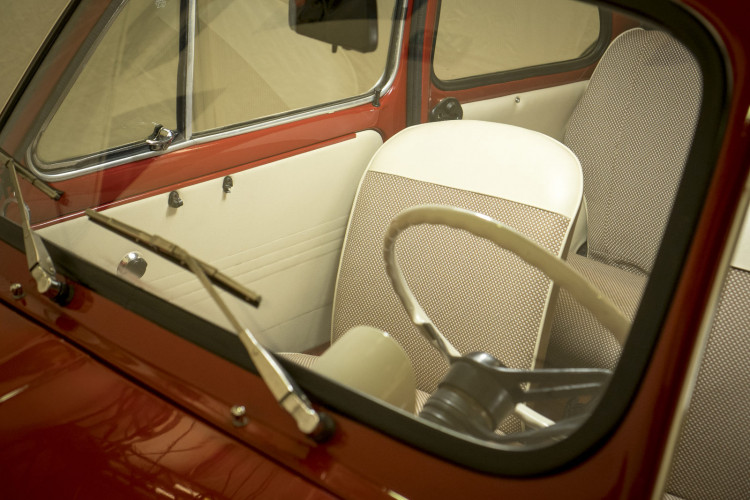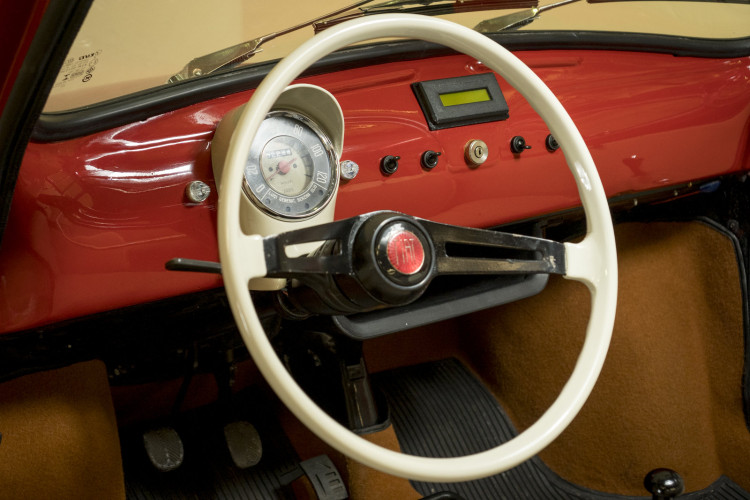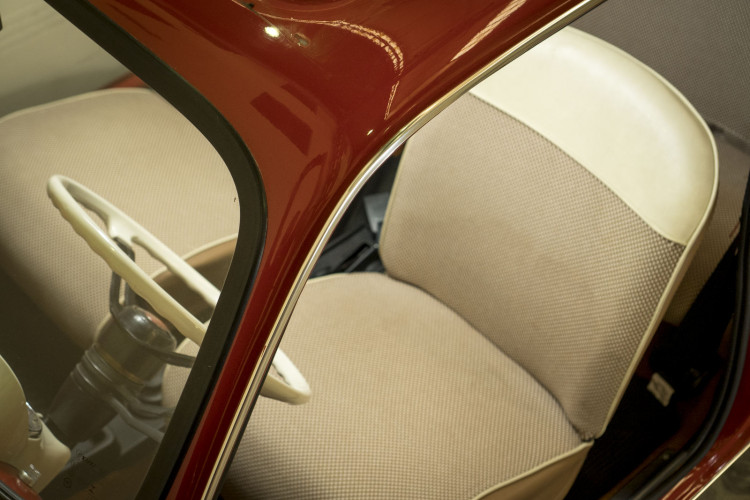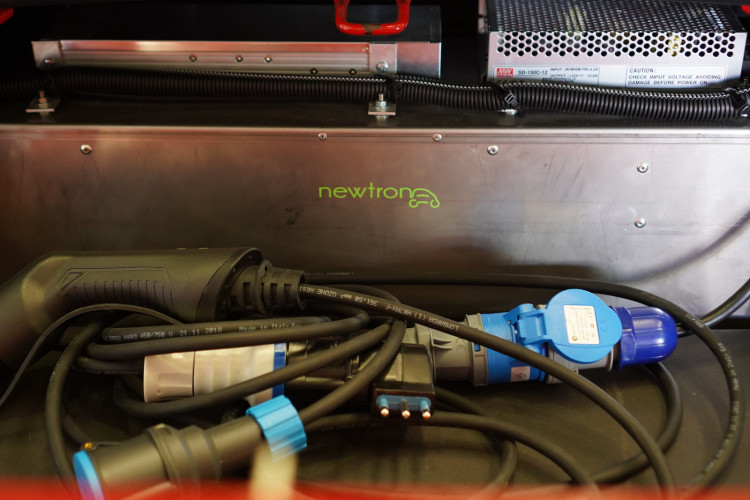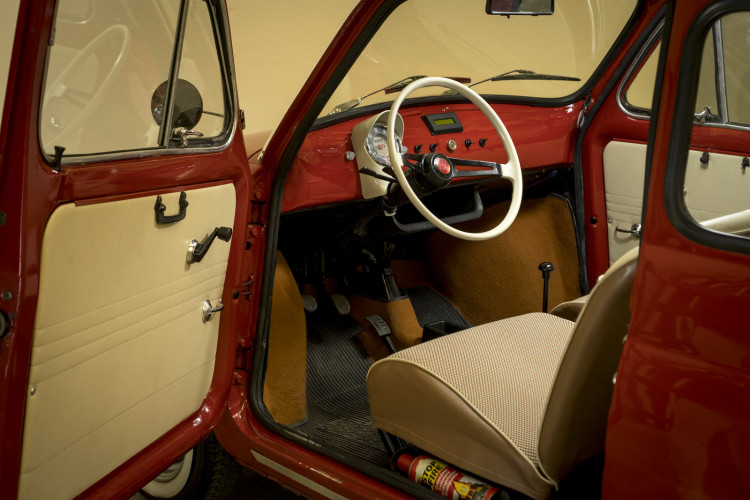 The FIAT 500, the absolute symbol of the Italian industrial revolution of the last century, relives a second life with electric mobility.
This 500 F has been saved from an inexorable end, totally restored in every detail and equipped with a very modern electric motor: the car retains all the characteristics of the original car, including the manual gearbox. The sheet metal was replaced and worked with laser technology for perfect alignment. All subsequent processing was done by hand, to maintain the highest quality standards.
The car is equipped with LifeP04 lithium batteries, with an autonomy of 100 km in the wltp cycle and a maximum speed of 95 km / h.
The car is ready for road circulation. Possibility of shipping in Italy and abroad. 2-year warranty extendable to 5 years.

How does the redevelopment of a vehicle work?
The electrical requalification of the car is possible from the partnership of Ruote da Sogno with Newtron Group, a leading player in the electrification of vehicles and first operator in Italy and in Europe - to be certified as a manufacturer of electrical qualification systems, pursuant to the Decree Retrofit (December 1, 2015, no. 219).
Respecting the originality of the vehicle, the transformation takes place while maintaining the car's license plate and its registration document. The electrical requalification involves the replacement of the thermal engine with an electric one with the same traction characteristics (torque, horsepower). The car maintains the original kinematic chain unchanged (gearbox, differential and axle shaft), as well as the original on-board safety systems (ABS, ESP, traction controls where present).
The fuel tank is dismantled and in its place the new lithium battery pack P04 is installed and the charging socket is generally allocated instead of the petrol filler.
Which are the benefits?

- Low environmental impact mobility
- Huge reduction in management costs
- Free roaming in LTZs (Low Traffic Zones)*
- Low charging costs
Cars equipment
When delivered the car is accessorized with a kit of optional:
a) Fast Charge cable Mennekes type 2.
b) Home charge adapter.
c) Double Keys.
d) Registration documents.
e) Registration documents with certification and testing notes.
f) Book of use and maintenance.
*this depends on the regulations in the various EU countries

Currently the car is not located in our showroom.