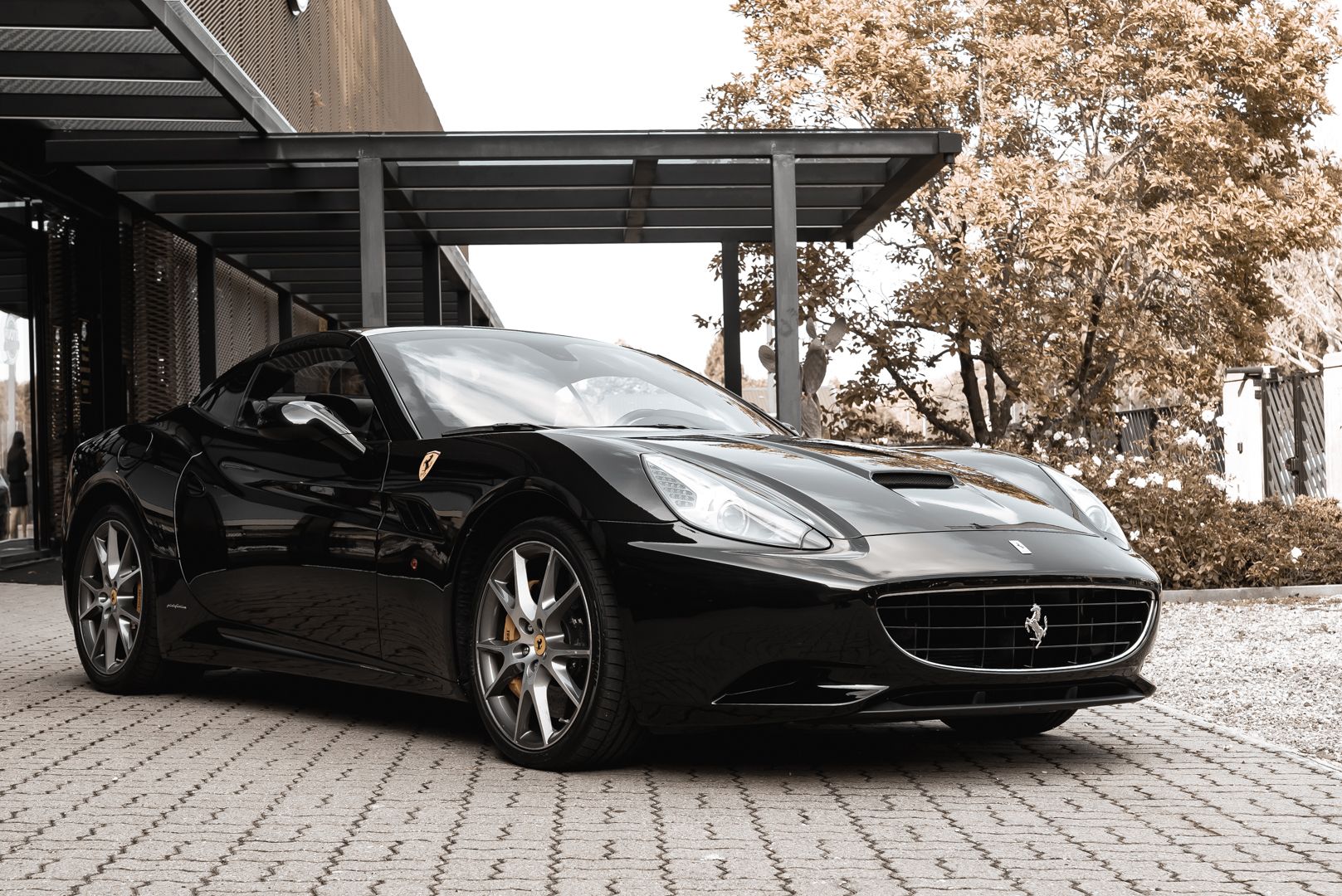 2010 Ferrari California 4.3 DCT
Interior colour

Black Leather

Gearbox

Sequential DCT 7 Speed
Engine 8 cylinder V-shape at 7.750 rpm
Power max 338 kW (460 HP)
Drive Rear WheelDrive (RWD)
Gearbox Sequenzial 7 speed DCT
Top Speed 310 kph
Acceleration 0 to 100 kph in 4,0 seconds
Book Service

The naturally aspirated V8 front engine, makes the Ferrari California a very coveted car by Prancing Horse lovers. It mixes power and elegance, only as few other models in the history of Maranello managed to do.
The aerodynamics was accurately and meticulously studied, to avoid spoliers or profiles that would disturbed the elegant desing.
One of its great strengths is the agility, the California in fact is snappy and also very fast, with sensitive steering and funny handling.
Undoubtedly an excellent car, which makes comfort its strong point. In fact, for a super sports car, this convertible-coupé is anything but uncomfortable.
The Maranello company was able to find the right point of agreement between two extremes: sportiness and elegance, often at the antipodes in the automotive world.
The top opens completely, giving the image of a totally different car, the entire opening and closing process takes only 14 seconds.

- Bodywork, paint, engine and transmission is in perfect condition
- One owner
- 20" Diamond Alloy Wheels
- Carboceramic brakes with yellow calipers
- Nav and Buetooth system
- Parking sensor
- Book Service
- Coupon booklet
- Duplicate of the keys

You can view the car online, booking a call with one of our commercial operators, via Skype, Zoom, WhatsApp and Google Meet platforms.