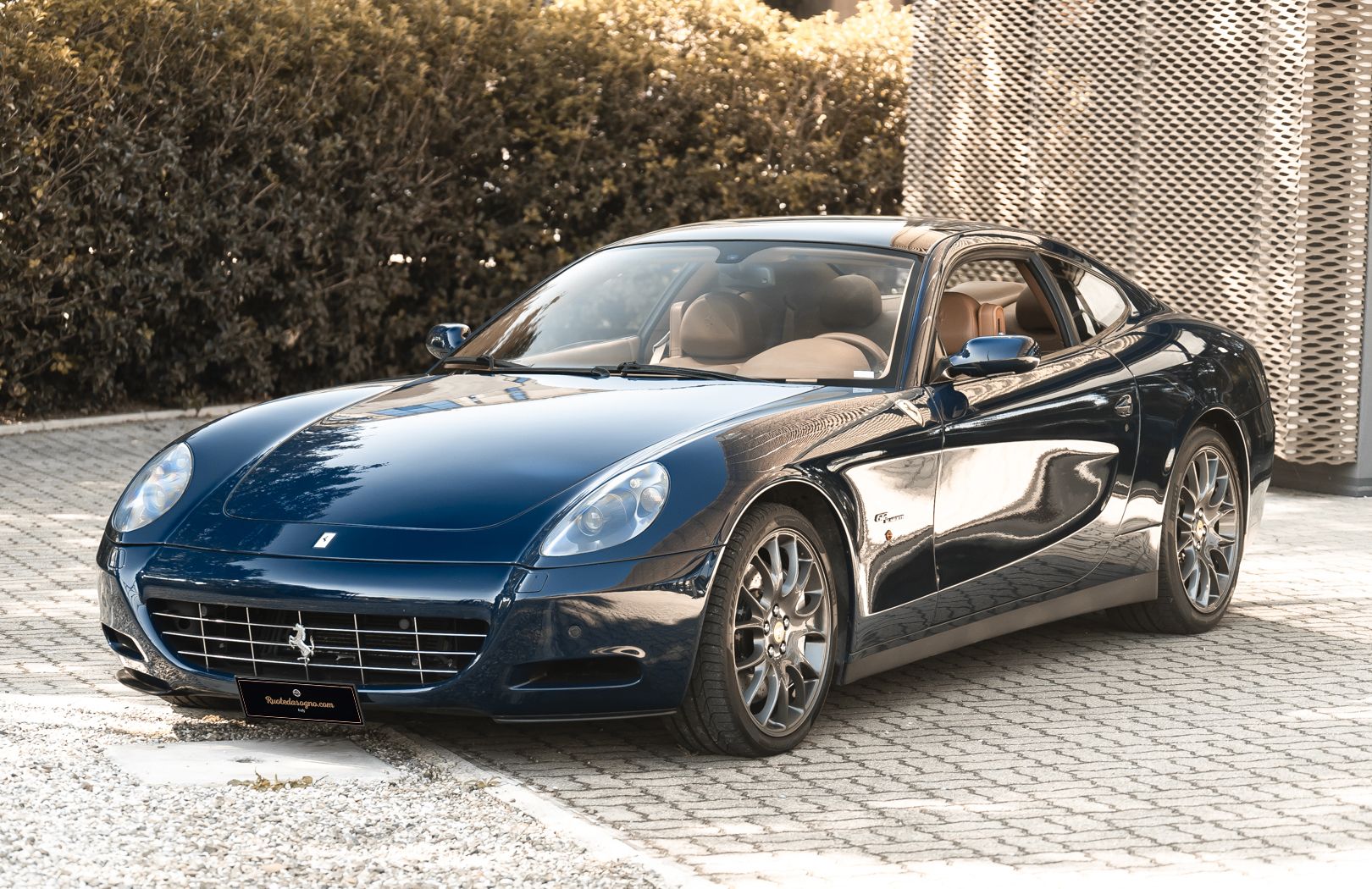 2009 Ferrari 612 Scaglietti One-To-One
Model

612 Scaglietti One-To-One
Body colour

Metallic Blue

Interior colour

Leather Daytona Seats

Gearbox

Sequential 6 Speed

Optionals

Service Book, HGTC Pack
Chassis nr ZFFJY54B000160623
Front Engine, 12 cylinder
Max Power 540 HP at 7250 rpm
Drive Rear WheelDrive (RWD)
Top Speed 315 kph
Gearbox Sequential 6 speed
Ferrari Service Book, HGTC Pack

With the 612 Scaglietti, Ferrari presented a new customization program reserved for the most demanding customers, called "One to One": the new One to One customization program, was announced at the Geneva Motor Show and made its debut at the Park Avenue showroom, in New York.
This package will allow Cavallino customers to create their own tailor-made Ferrari, down to the littlest detail.

The new option possibilities were added to those already available with the "Carrozzeria Scaglietti" program started in 2006, expanding the range of possible combinations. A dedicated area will even be created in Maranello, where customers can indulge themselves with the choices of configurations, almost like in a dream playground.
The Ferrari 612 that showcased this interesting program was equipped with many option, like the panoramic glass roof, up to a series of mechanical updates, such as the Superfast gearbox, a lighter clutch and the "Manettino" from the sportier models of Maranello.

This wonderful Scaglietti was delivered when it was new by the "Radicci" Dealer and delivered to a customer in Civitanova Marche.
Since then, the car has had only two other owners, the last of which was a dealer from Modena.
The "One to One" fully represents a typical Youngtimer of future revaluation and collector interest of the circle of exclusive Ferrari.

- Perfect condition
- Book Service
- Various invoices available
- Limited edition

It is possible to view the car online, booking a call with one of our commercial operators, via Skype, Zoom, Whatsapp and Google Meet platforms.