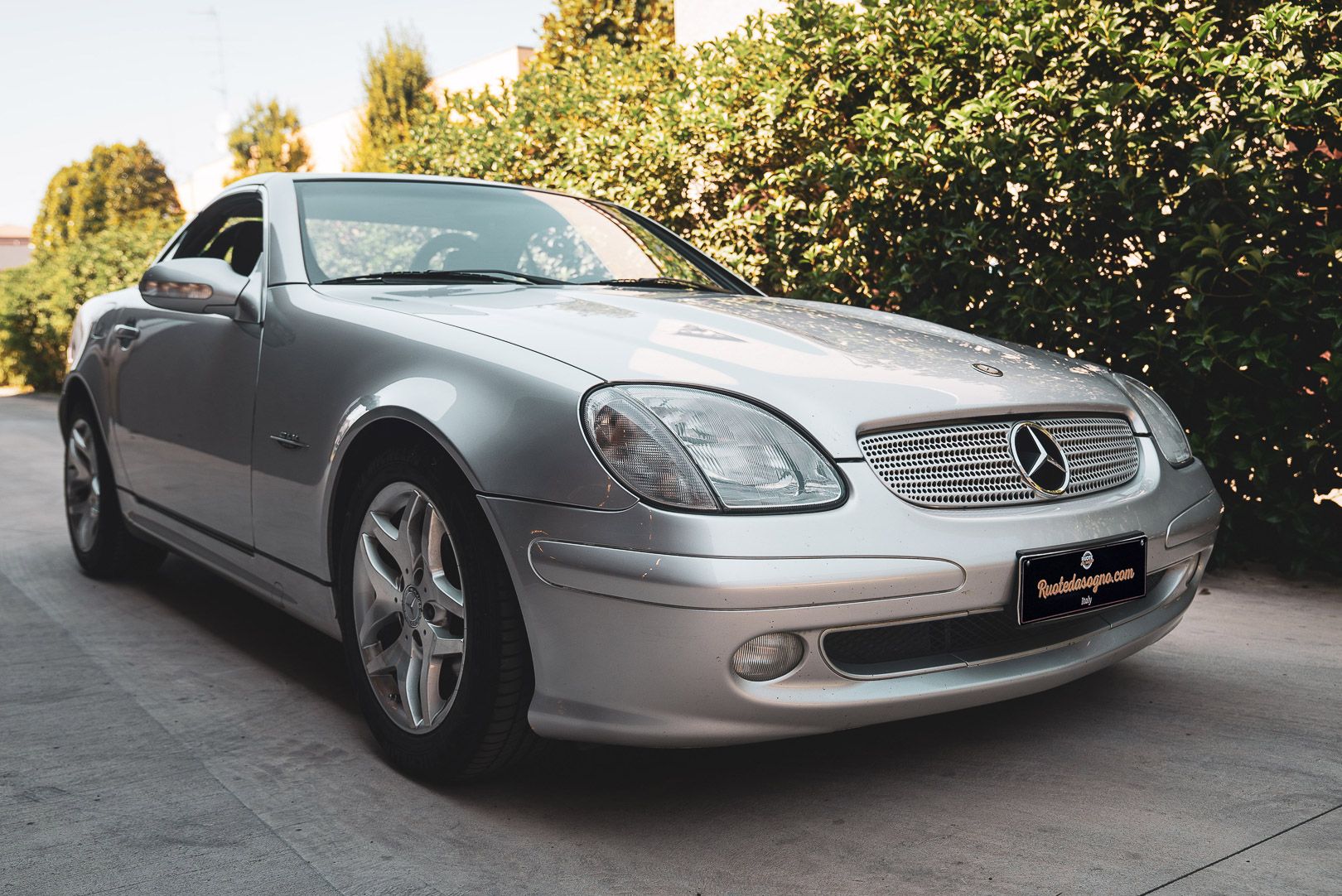 2004 Mercedes Benz 200 SLK Kompressor Special Edition
Model

200 SLK Kompressor Special Edition
Interior colour

Black leather
Chassis nr. WDB1704441F300929
Power 120 KW (163 HP) at 5.300 rpm
Drive Rear Wheel Drive (RWD)
Gearbox Manual 6 Speed
Top Speed 223 kph
Acceleration 0 to 100 kph 8,2 seconds

The Mercedes-Benz SLK (or SLK-Class) is a car produced by Mercedes-Benz in 1996.
The abbreviation SLK stands for Sportlich (sporty), Leicht (light) and Kompakt (compact).
In 2001, on the occasion of the small restyling that also involved the C-Class from which it derived, the SLK models were also modified with the introduction of larger displacement engines and also in a 6-cylinder V configuration.
With this last configuration was also presented a special version prepared by the AMG department further enhanced.

It is possible to view the car online, booking a call with one of our commercial operators, through Skype, Zoom, WhatsApp and Google Meet platforms.