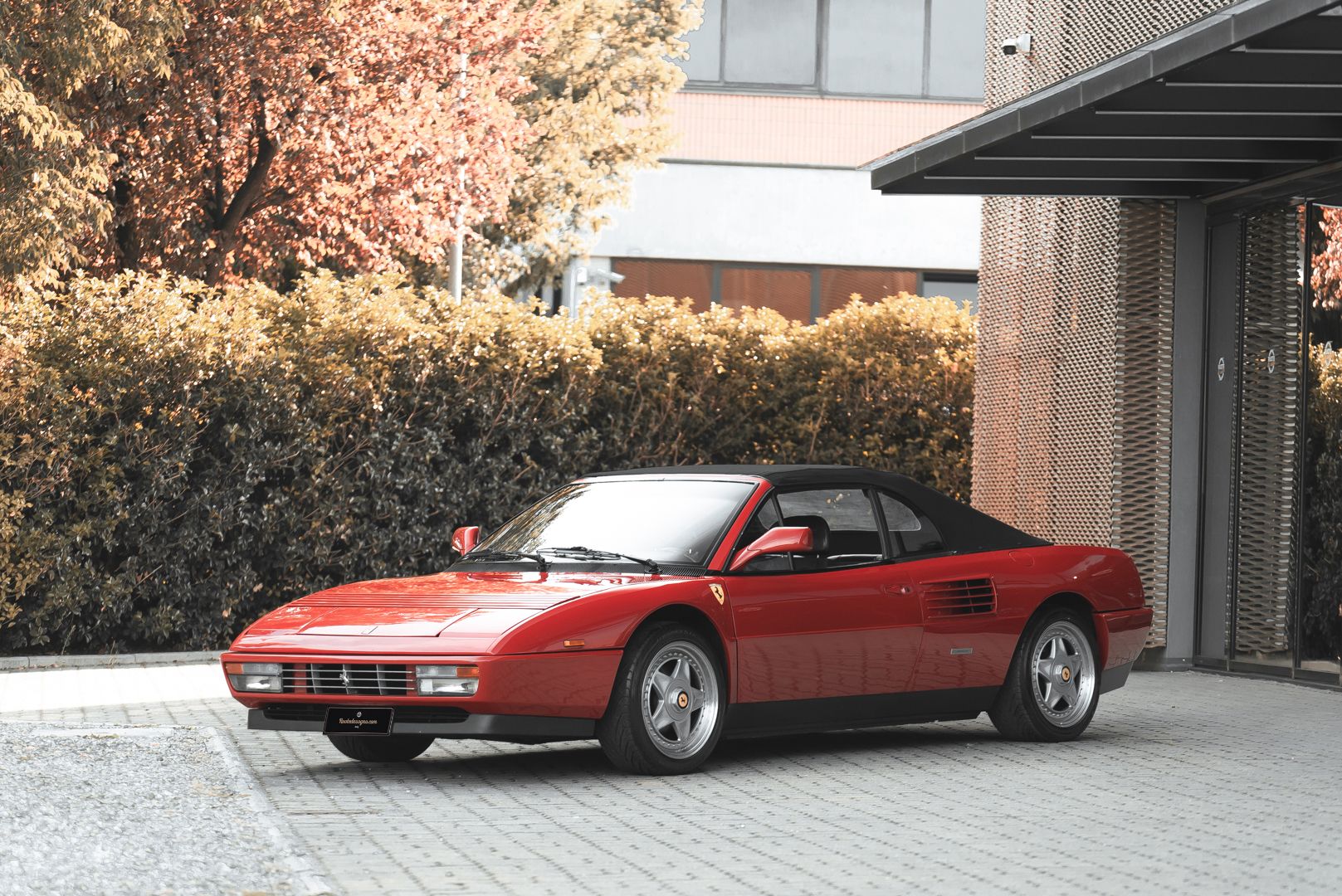 1992 Ferrari Mondial 3.4 T Cabriolet
Model

Mondial 3.4 T Cabriolet
Body colour

Corsa Red (Rosso Corsa)

Interior colour

Black Leather
Chassis nr. ZFFKC33B000087199
Engine 8 cylinder
Gearbox Manual 5 Speed

The Mondial T represented a step forward in the evolution of an exclusive model of the Ferrari range: a very high-performance car with a central engine and habitability for four people.
The acronym "T" was inspired by the F1 312 T single-seater, winner of the Formula 1 World Championship, which presented the same solution with longitudinal engine and transverse gearbox.
This new configuration allowed the powertrain to be lowered by 13 centimeters to have greater road holding and better handling.
The final development of the series is the Mondial T announced in 1989.
This represents the deepest renewal of the 2+2 Ferrari throughout the entire production.
The Mondial T is equipped with a longitudinal V8 3.4 thruster, transverse gearbox, and a displacement of 3,405cc. capable of delivering all its 300 hp reaching 254 km/h.
The largest engine unit is equipped with dry carter lubrication and its internal reference number was F119DL, later changed to F119G.
It initially fitted an integrated BoschM2.5 ignition and injection system, which was later replaced by the M2.7 Motronic.
Mondial was able to get accepted by the purists, becoming a much sought-after car by all collectors.
This model also had a few moments of glory in the history of cinema, we find her alongside Madonna in the video of "Material Girl", or together with Al Pacino among the Manhattan palaces in "Scent of a Woman".

- Cars in perfcet condition of painting and bodywork
- Italian car, with regular documents and papers
- Last serviced: 35'500 km ago
- Black leather interior in very good condition

You can see the car booking a call with one of our commercial operators, through platforms such as Skype, Zoom, WhatsApp or Google Meet.