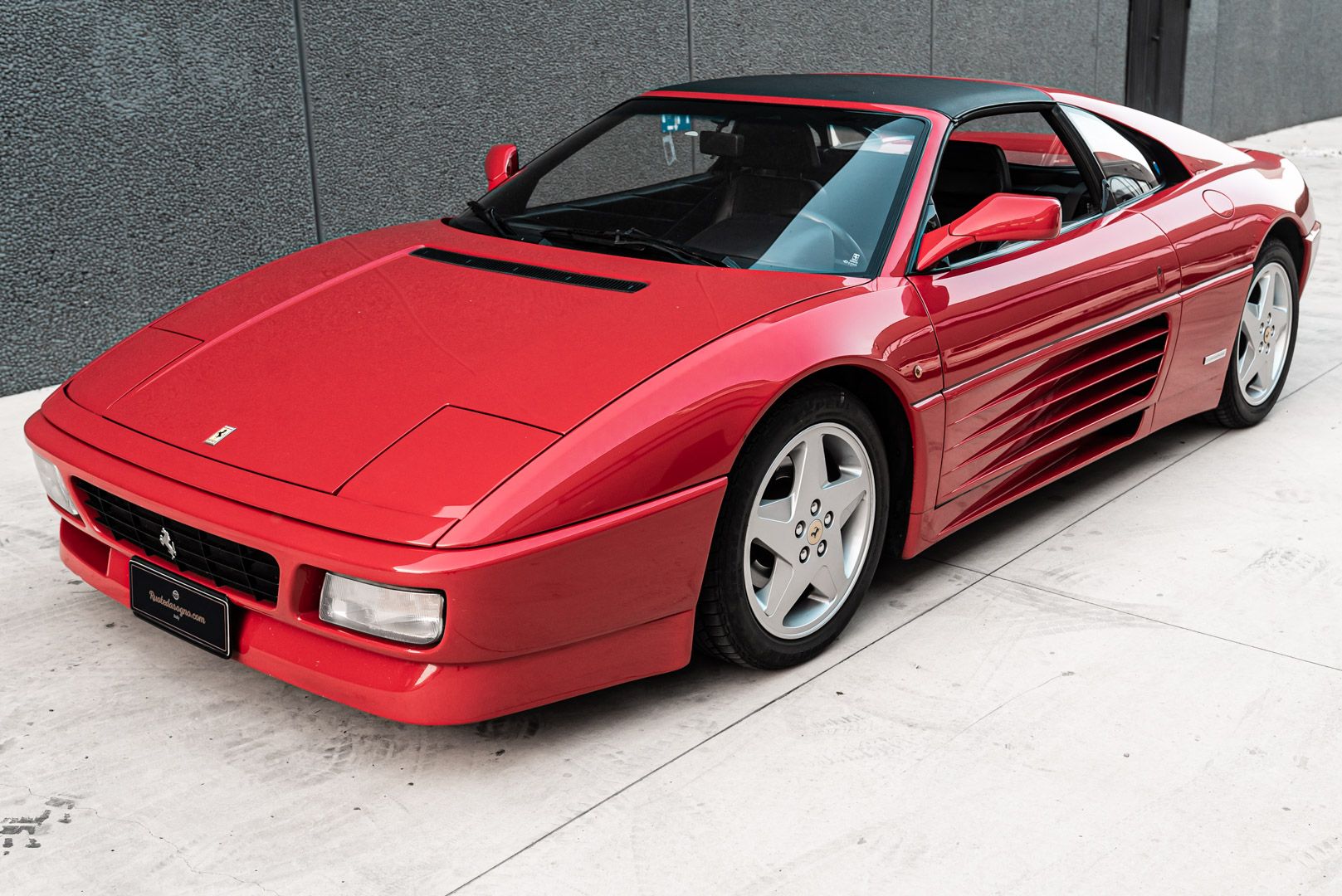 1991 Ferrari 348 TS
Body colour

Rosso Corsa (Corsa Red)

Interior colour

Black Leather
Max Power: 300 HP
Engine: V8 - 90°
Top Speed: 280 Kph
ASI Certificate
Ferrari Coupons Booklet

At the 1989 Frankfurt Motor Show, Ferrari unveiled the heir to the glorious and long-lived 8-cylinder cars that had established commercial records for Maranello. The responsibility for the new model was very high, but the Ferrari 348 did not disappoint expectations at all.
On the design, Pininfarina proposed the same stylistic features that had already been presented with the Ferrari Testarossa: the result was a streamlined berlinetta, with a sloping nose and the famous air intakes for the radiators, obtained in the lower part of the doors.
The engine was a 90° V8 cylinder with Bosch injection, capable of 300 Hp and a marvelous top speed of 280 kph.
The "348 TS", which flanks the berlinetta, is the Targa version with a removable roof, which allows a more touristic but at the same time adrenaline-fueled driving experience.

Our Ferrari 348 TS is in perfect condition, in the typical Rosso Corsa color.
- ASI Historical Register
- Coupons Booklet
- Regularly services during the years, by Ferrari Service only
- Mechanic perfectly working
- Very good condition of bodywork and painting
- Duplicate of the keys

It is possible to view the car online, by booking a call with one of our commercial operators, via Skype, Zoom, Whatsapp and Google Meet platforms.