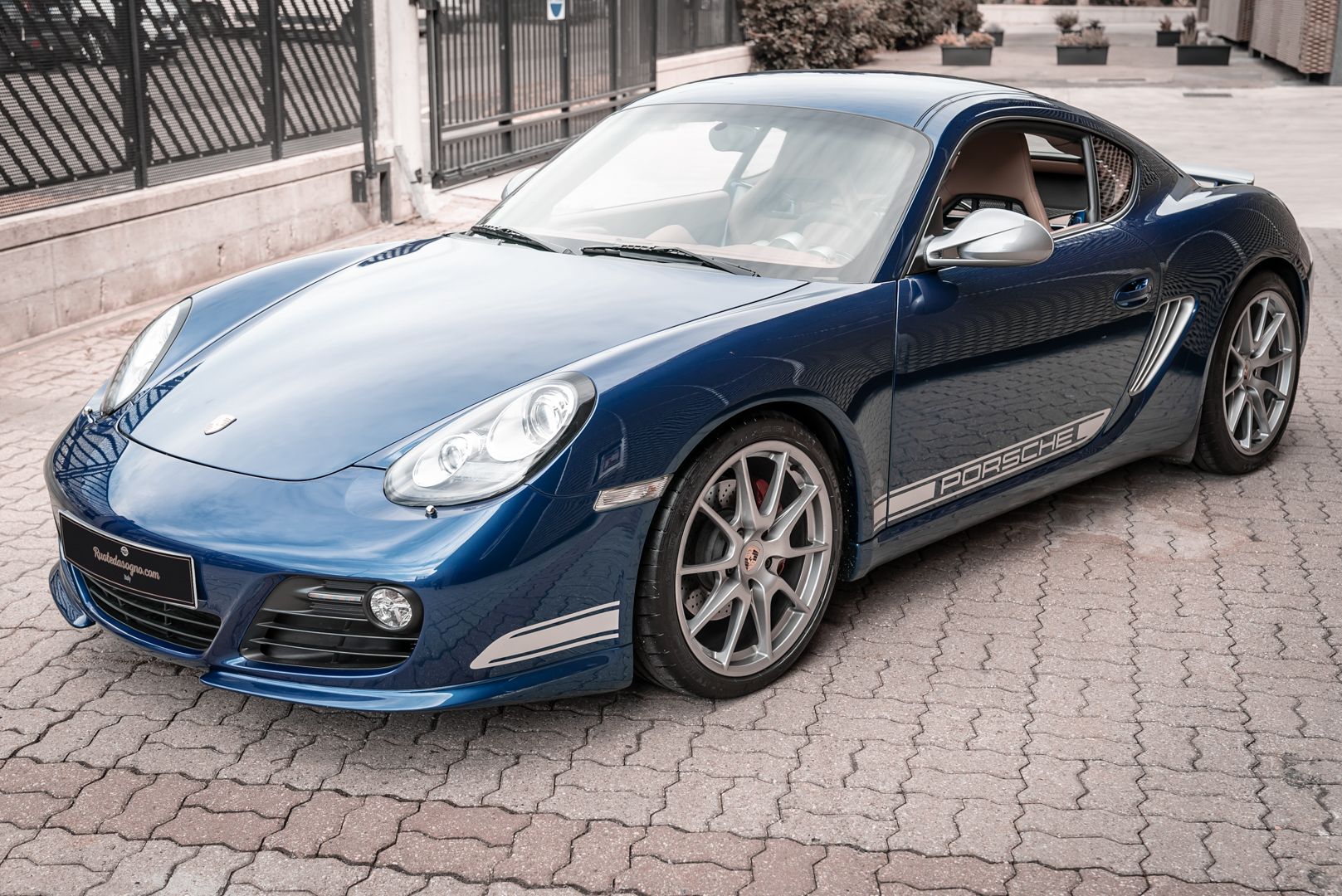 2012 Porsche Cayman R
Interior colour

Cream Leather

Gearbox

Sequential PDK 7 Speed
Chassis no. WP0ZZZ98ZCS791364
Gearbox Sequential PDK 7 Speed
Power max 330 HP
Top Speed 282 kph
Acceleratione 0-100 kph in 5,0 seconds

Porsche officially unveiled the Cayman R in September 2005 at the Frankfurt Motor Show.
This Porsche entry into the field of 2-seater coupes with a central engine.
The R is a "baby racing" Porsche that is worth buying if you love tight-sized sports cars. Well-kept, powerful, balanced, with a refined and aesthetically better ride than the other Porsches thanks to the lowered set-up.

- Cars in excellent mechanical and bodywork conditions with only 48,000 kms
- First registered in Germany in 2012
- Original use and maintenance booklets
- Engine kept in perfect condition
- Two-tone seats in beige and black leather. Door panels are like new
- Perfect wheels
- Porsche Side Impact Protection System (POSIP) (911)
- Porsche Stability Management (PSM) with ABS, ASR, ABD and MSR

It is possible to view the car online, booking a call with one of our commercial operators, through Skype, Zoom, WhatsApp and Google Meet platforms.