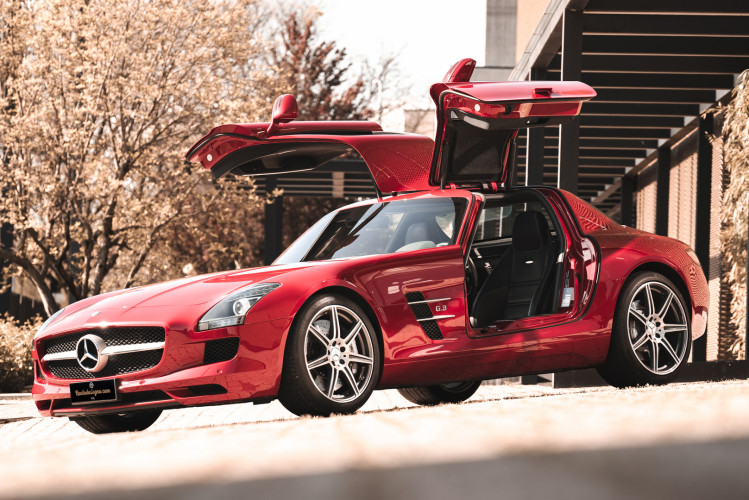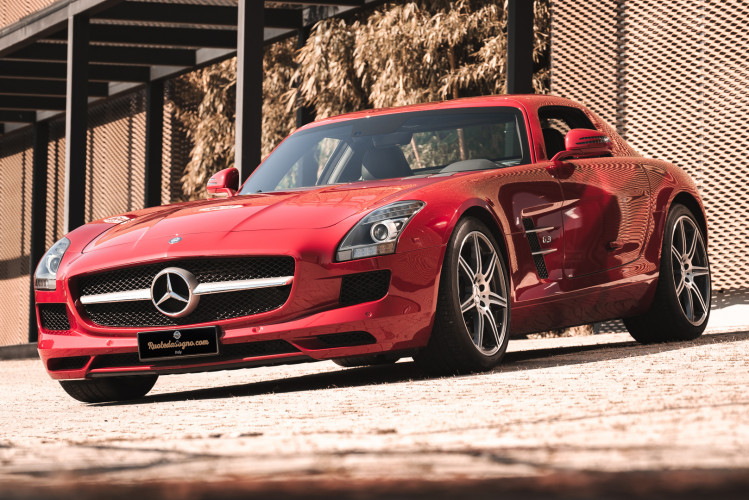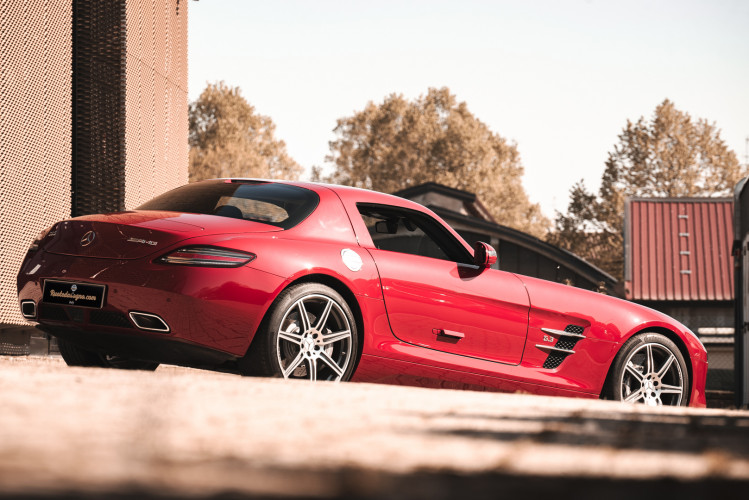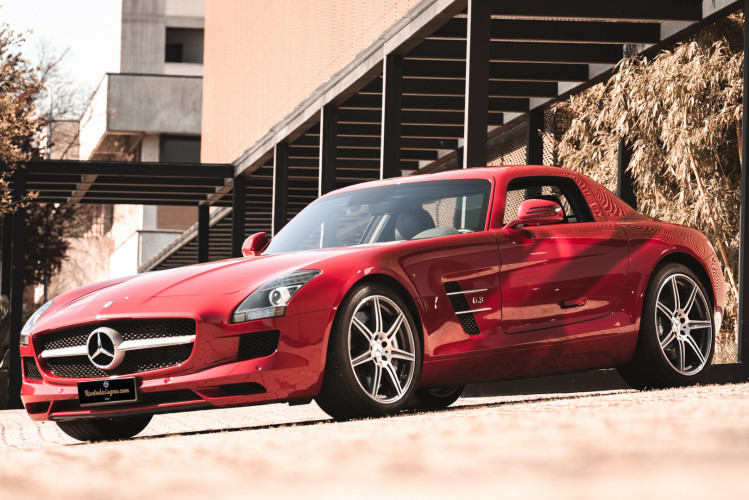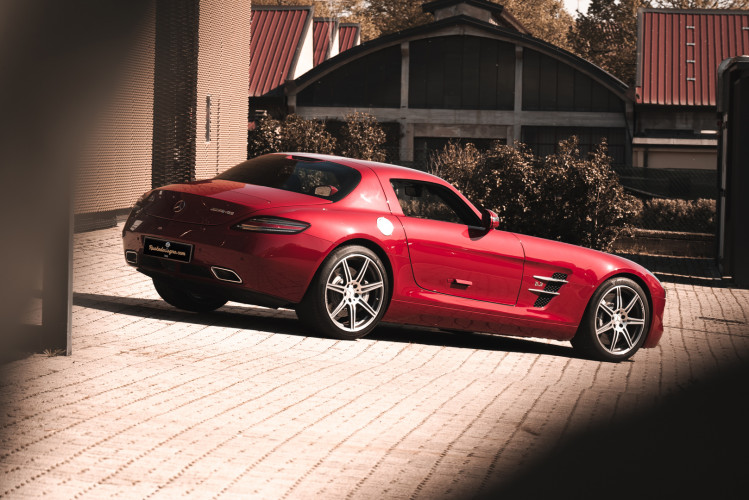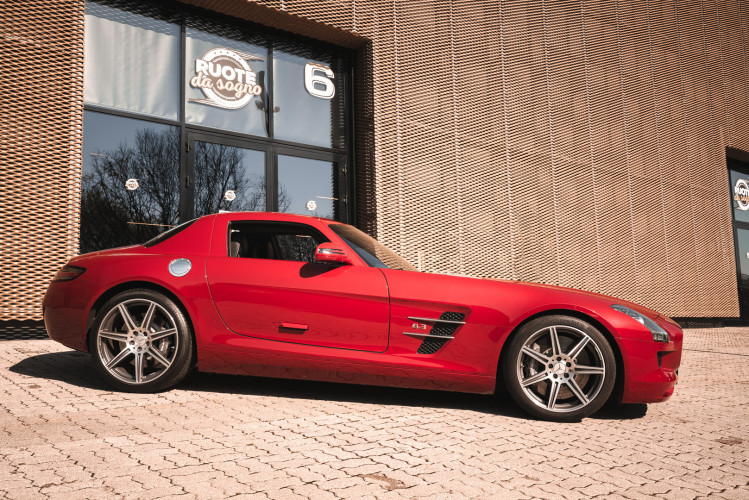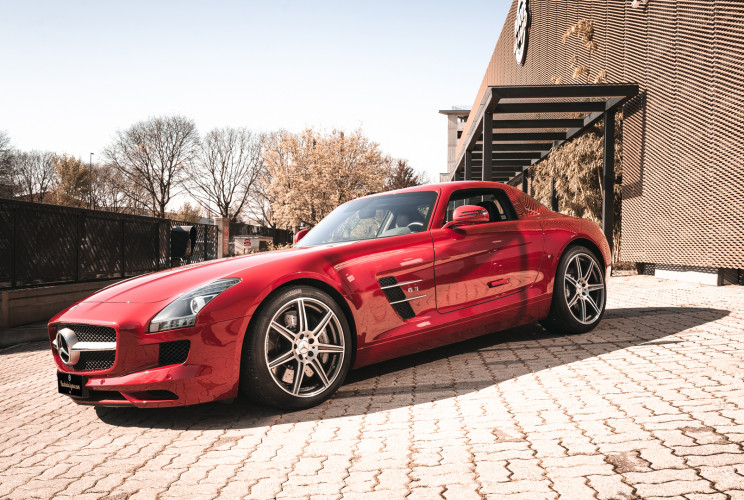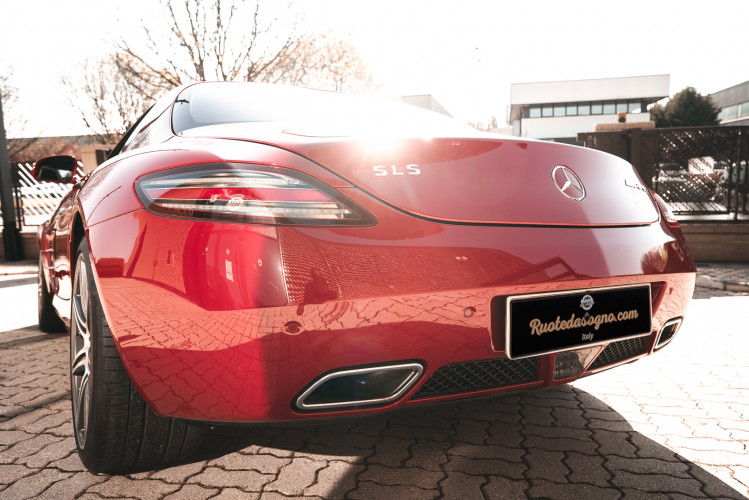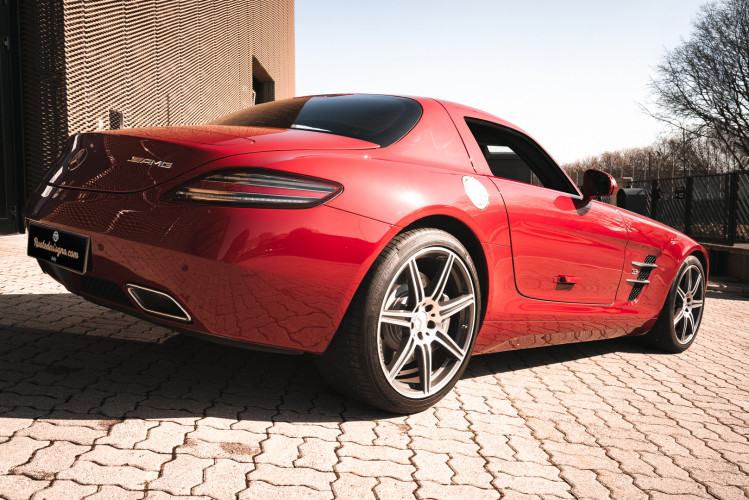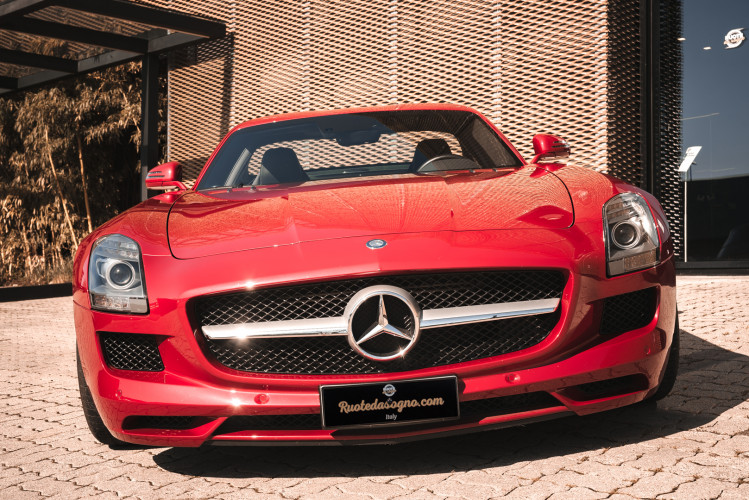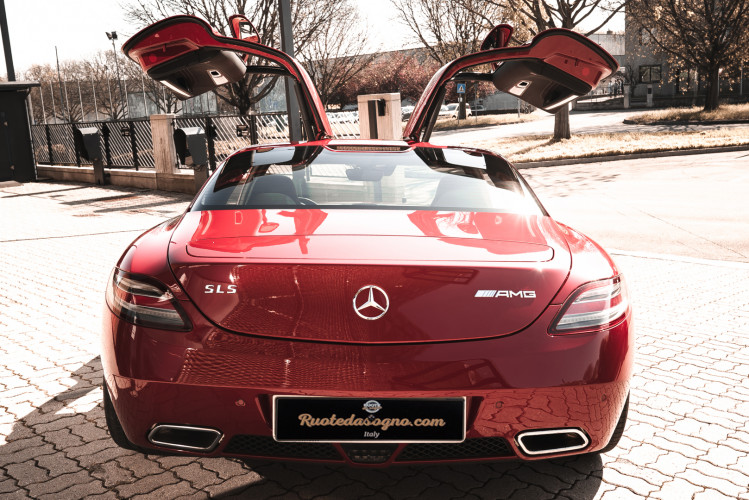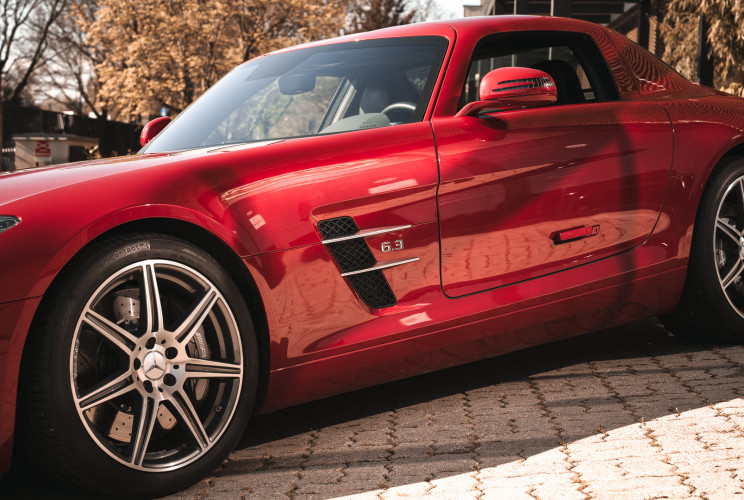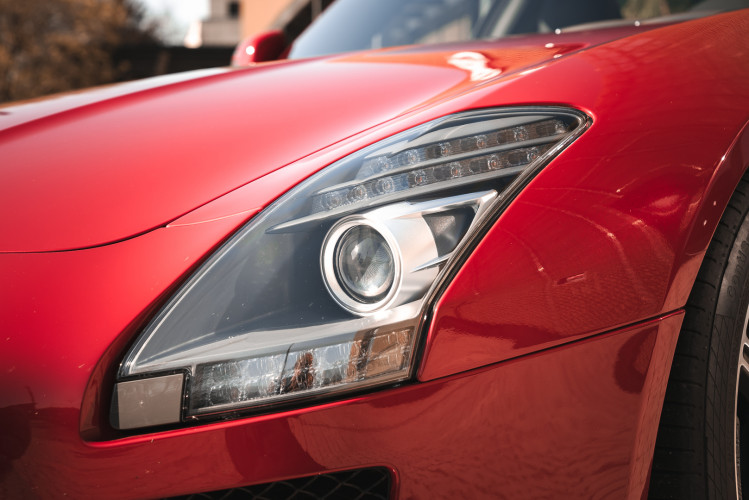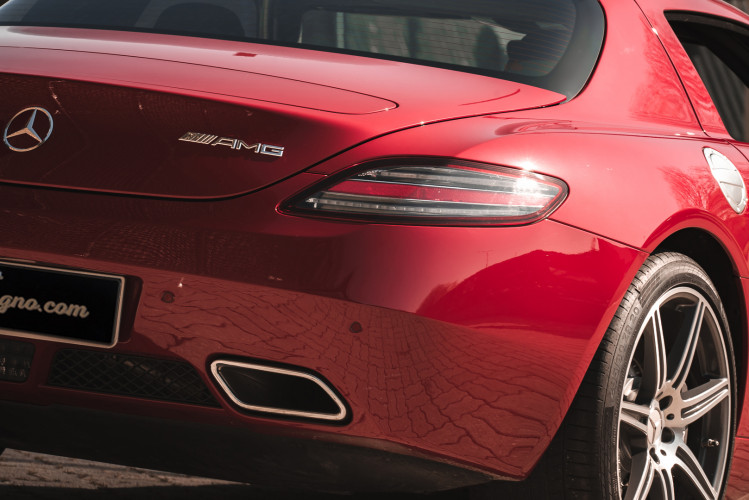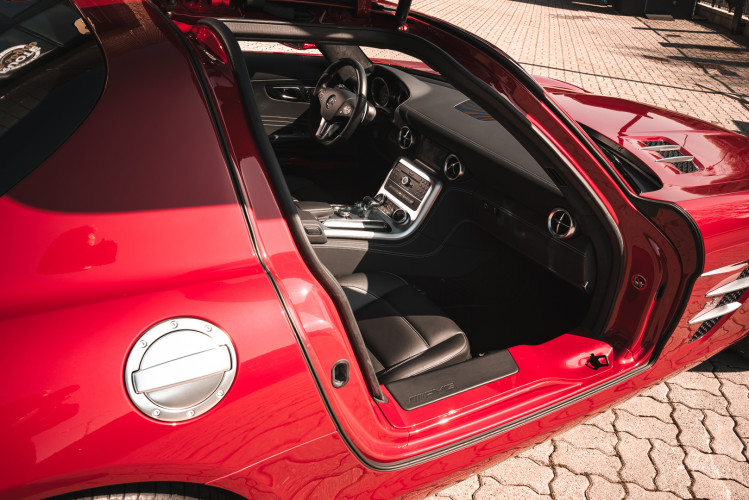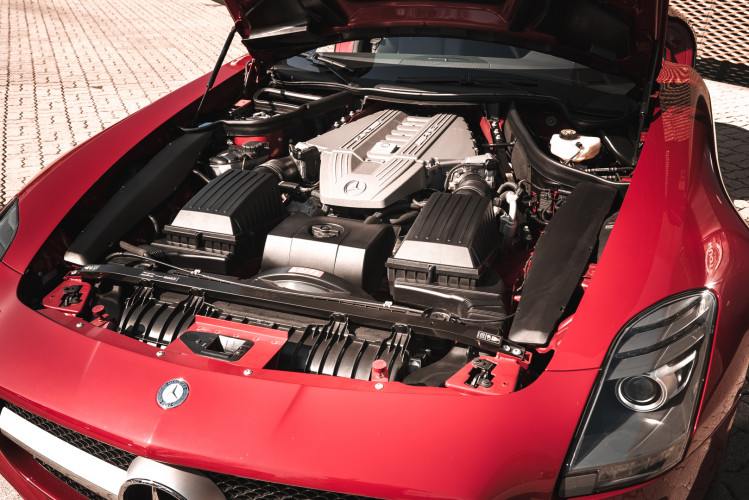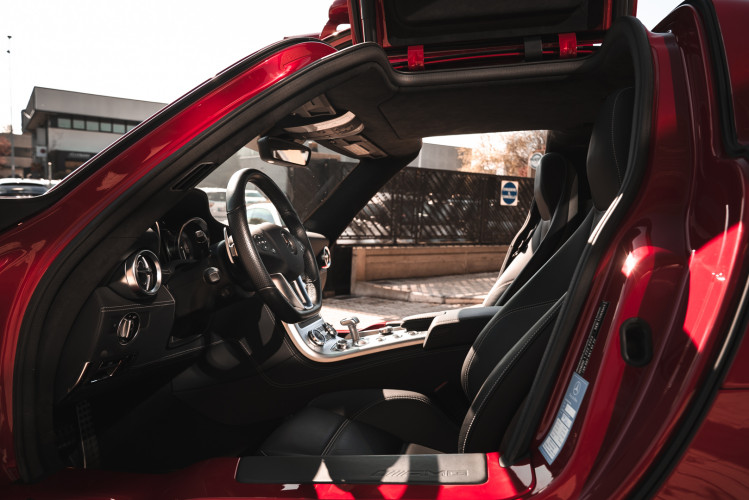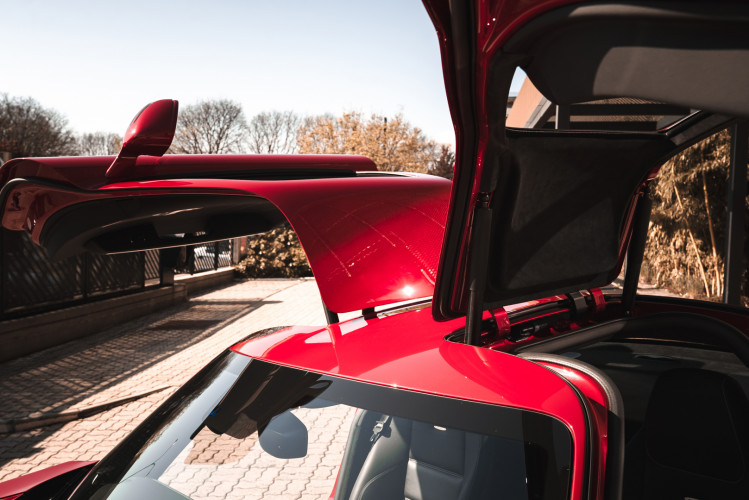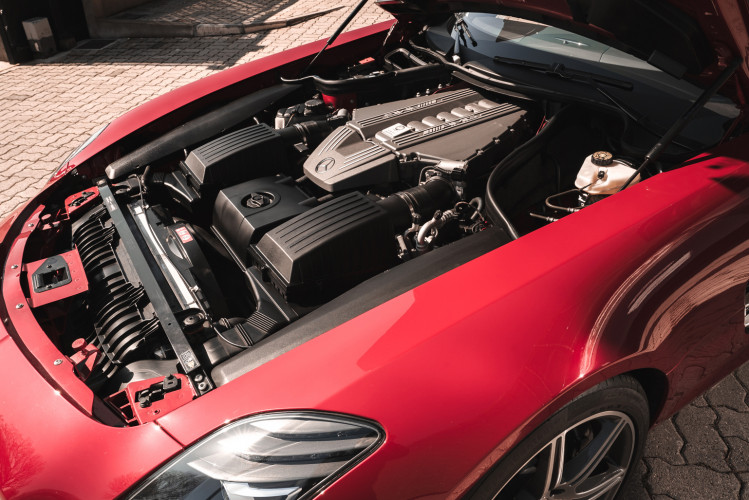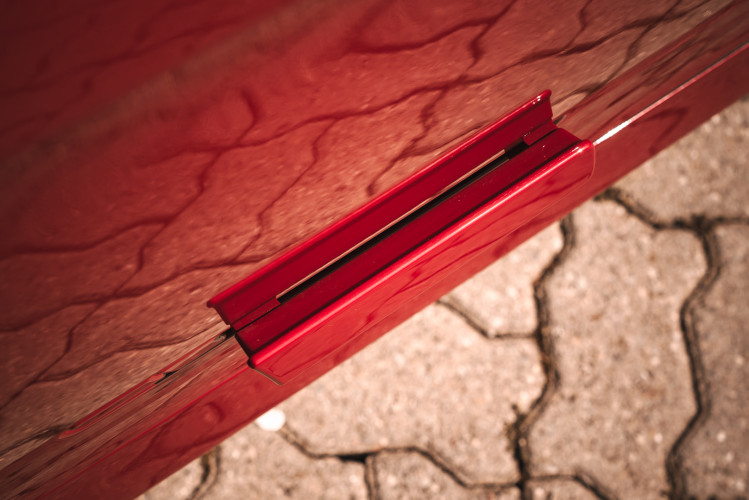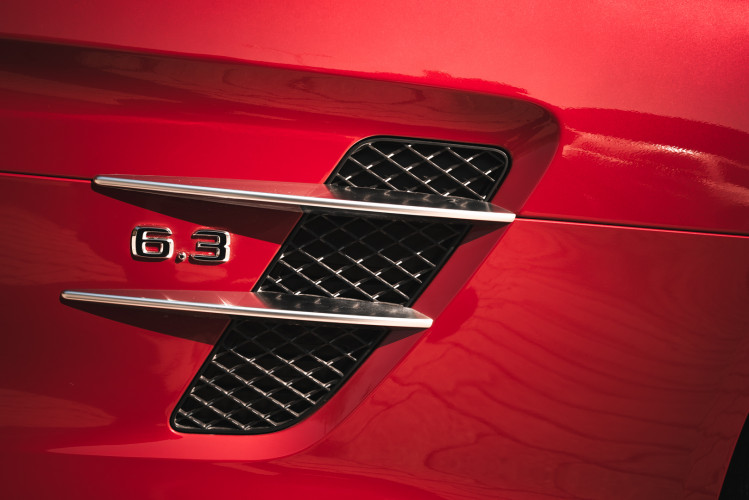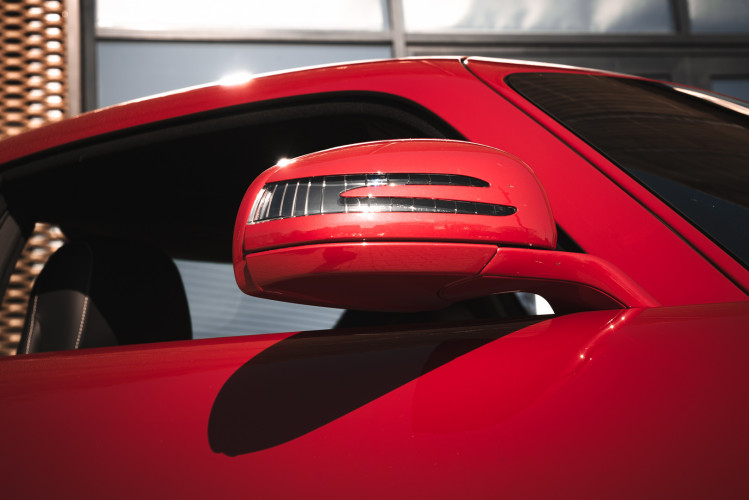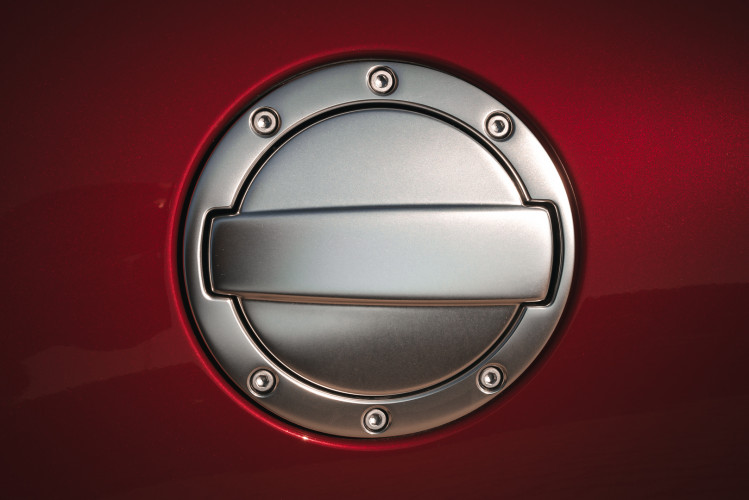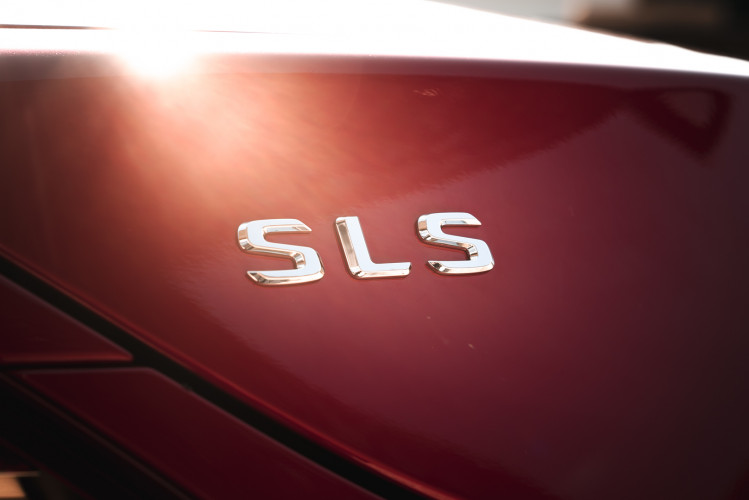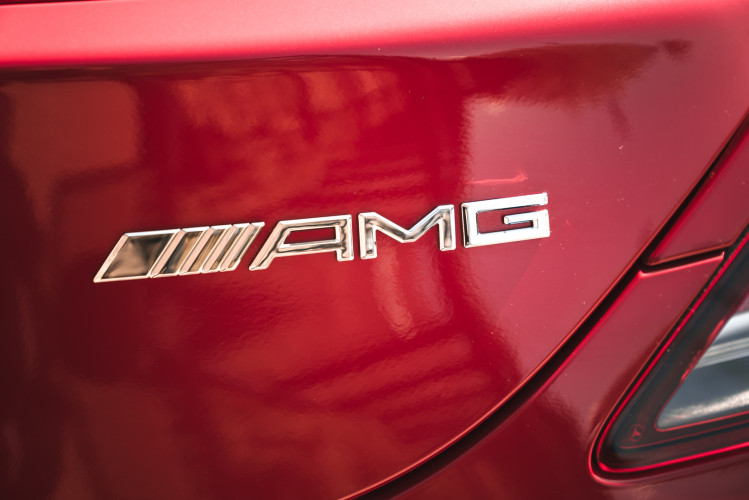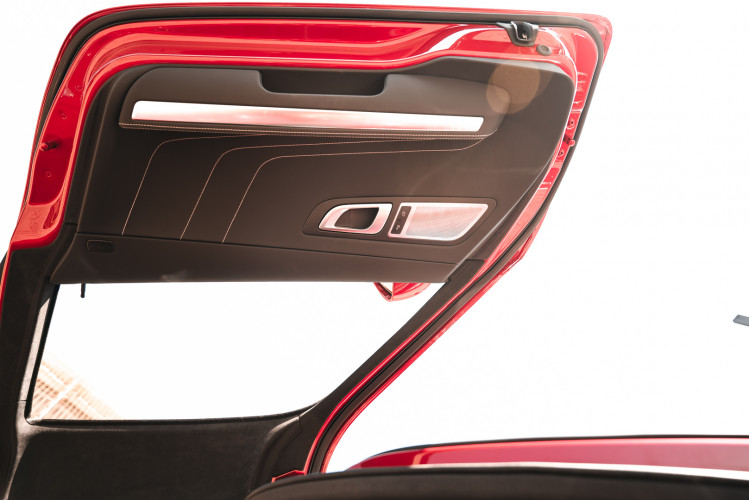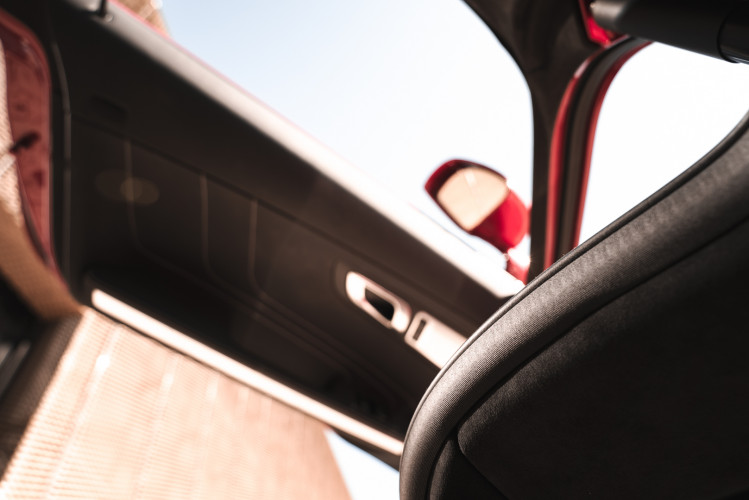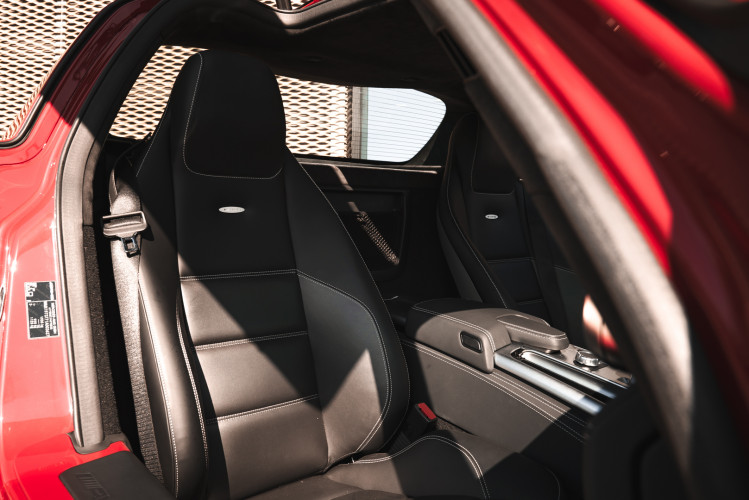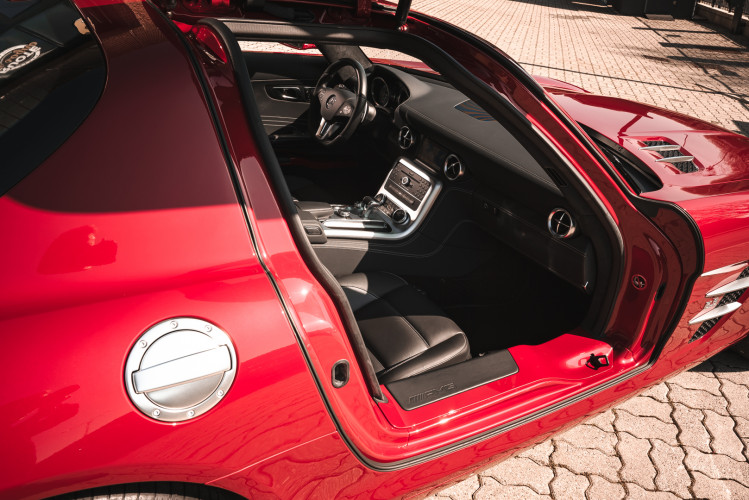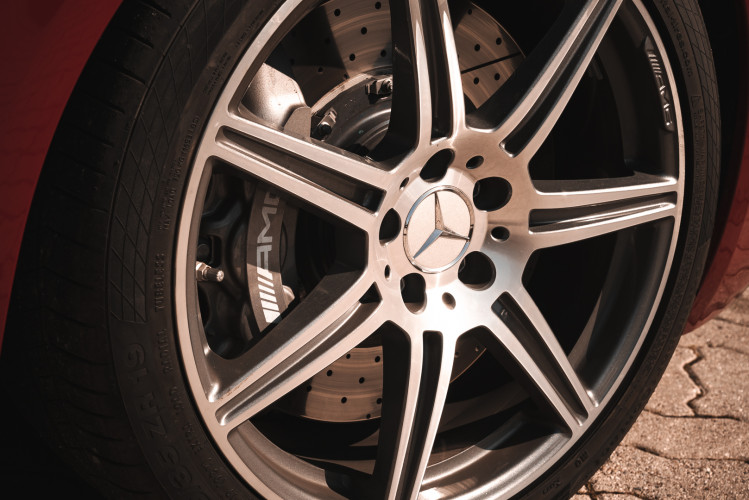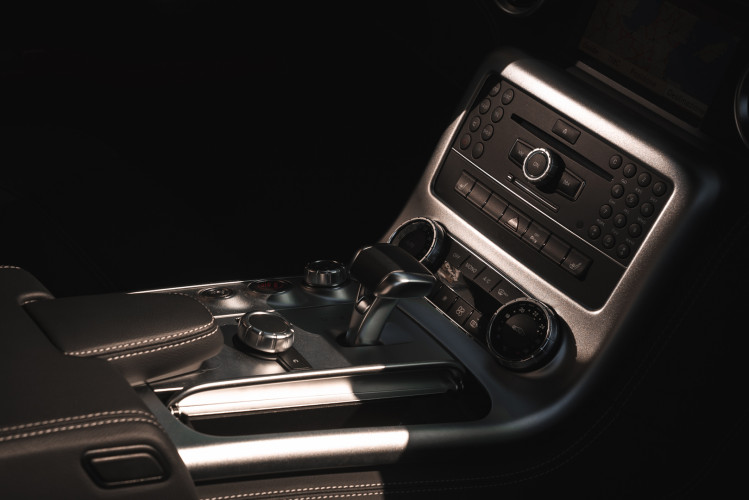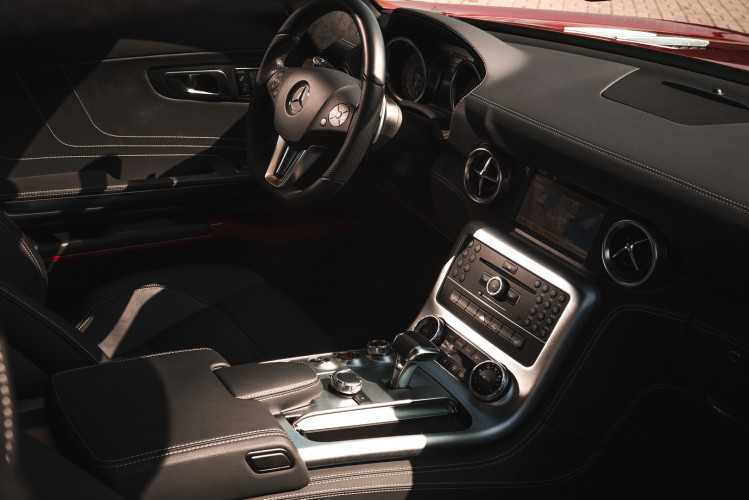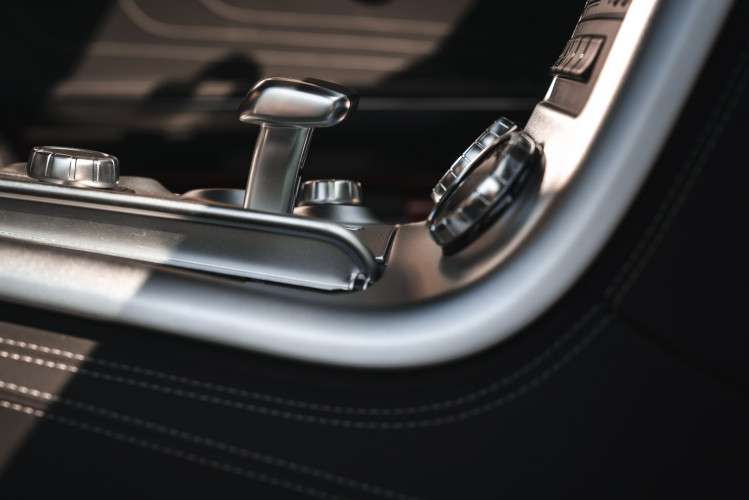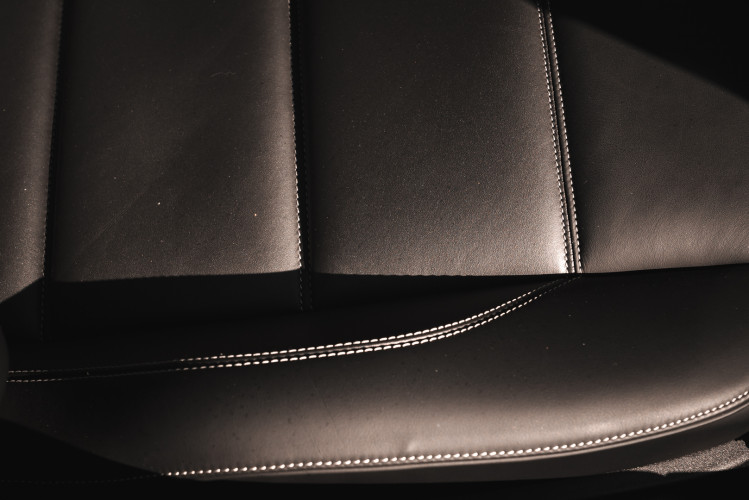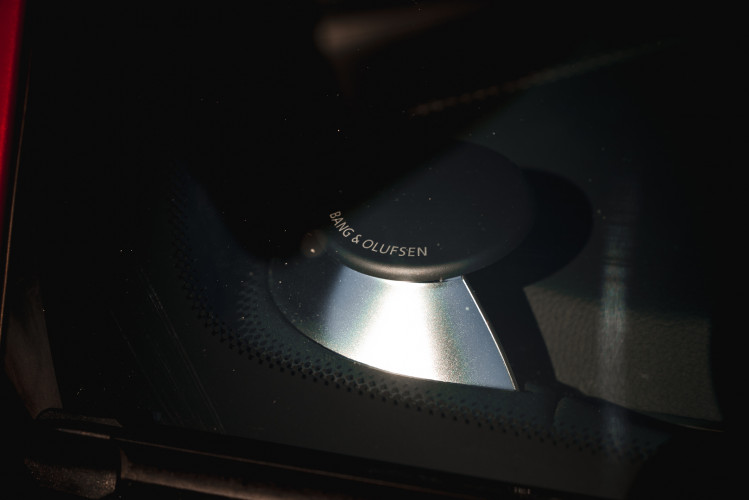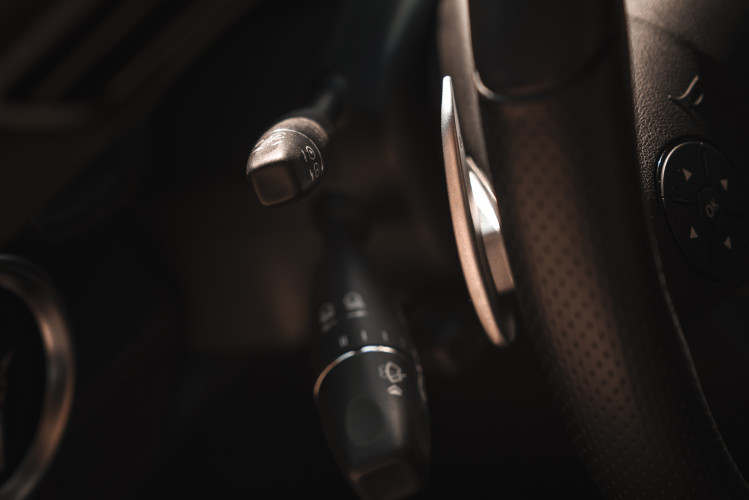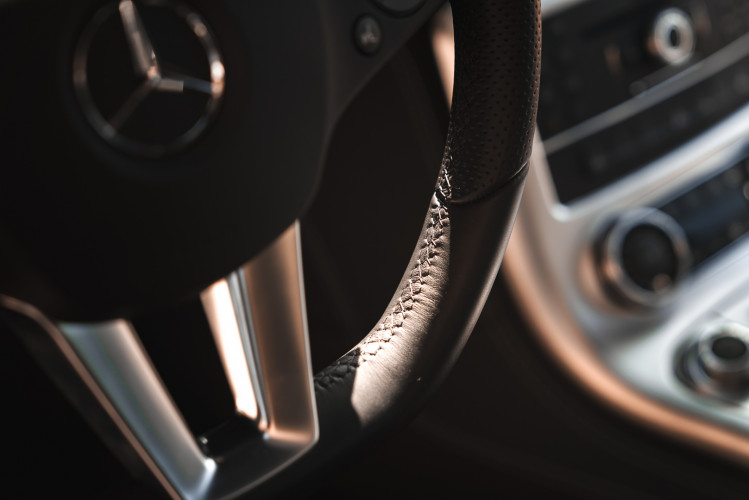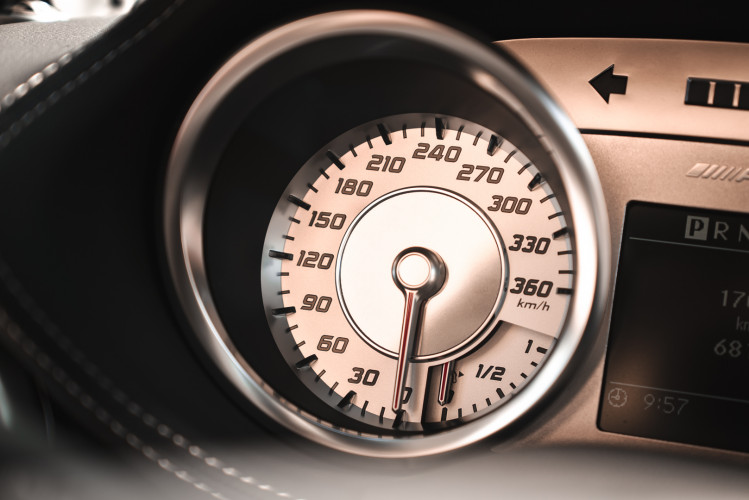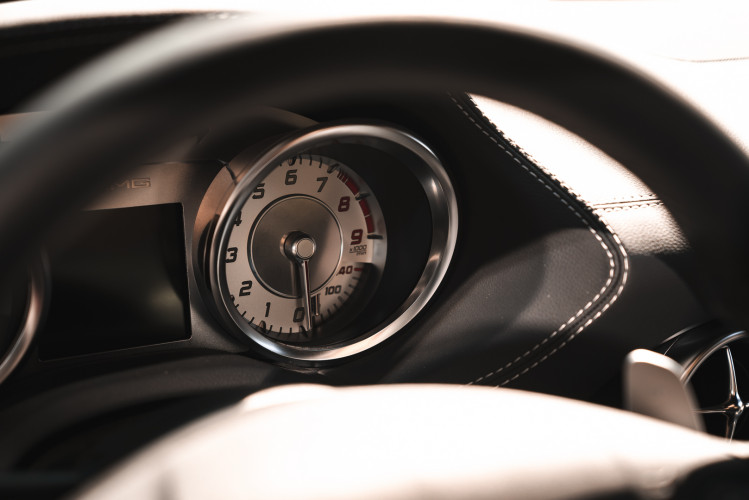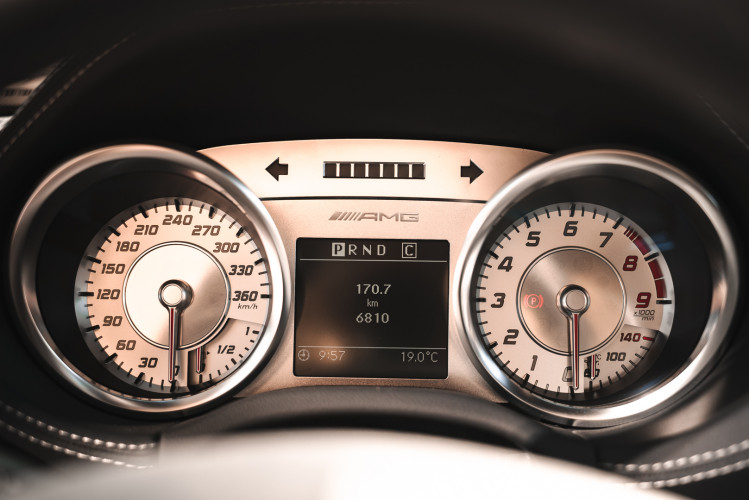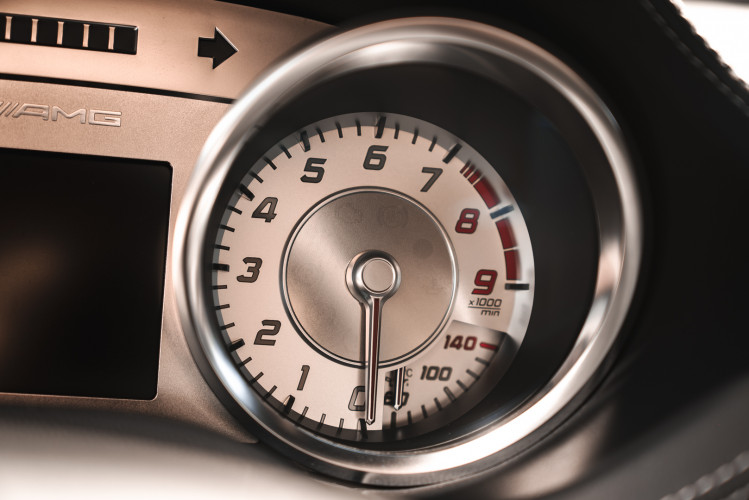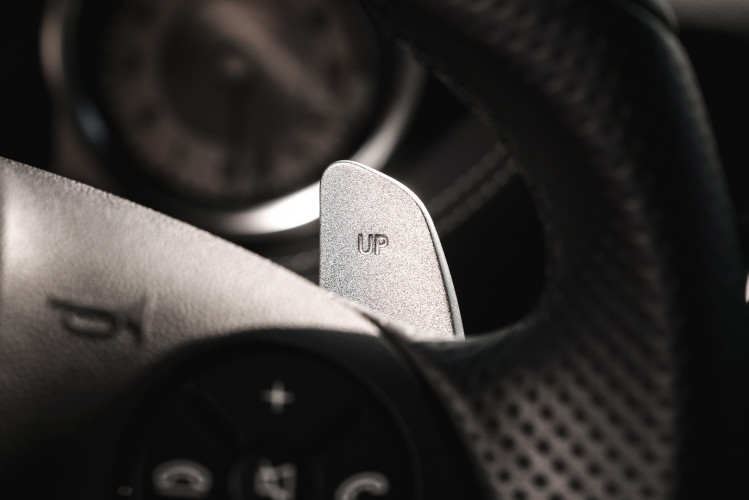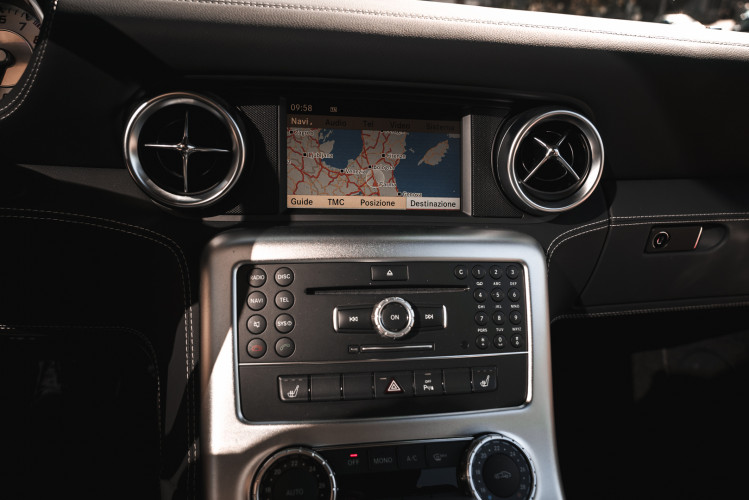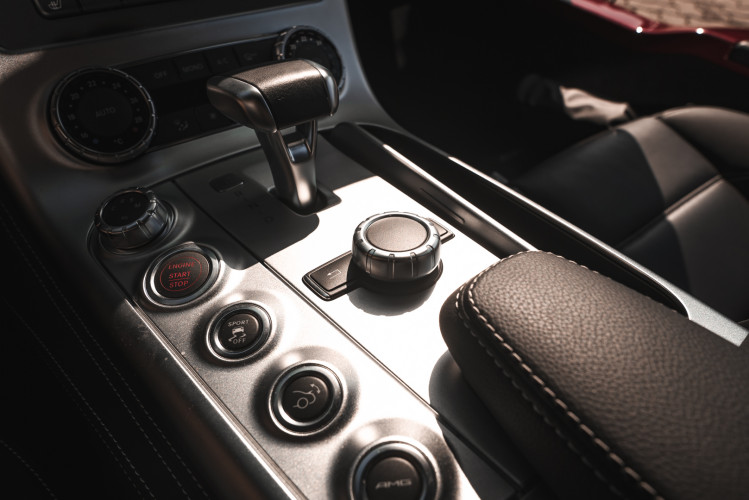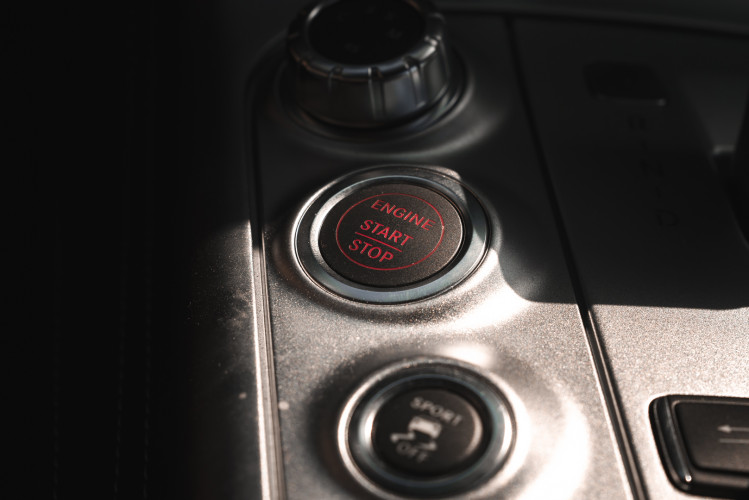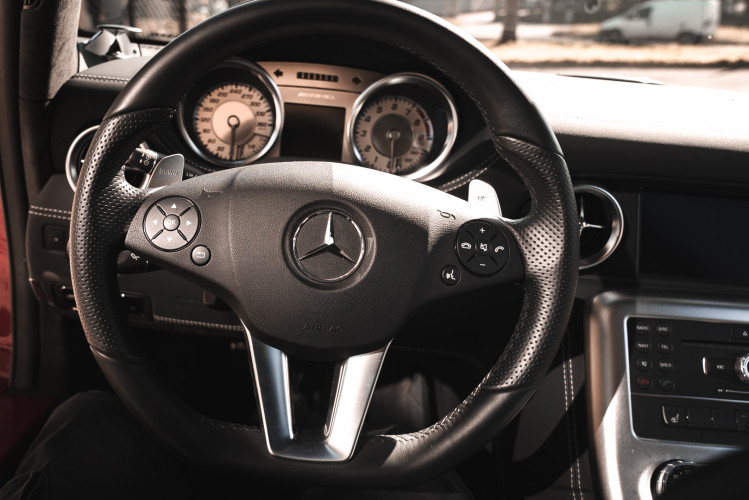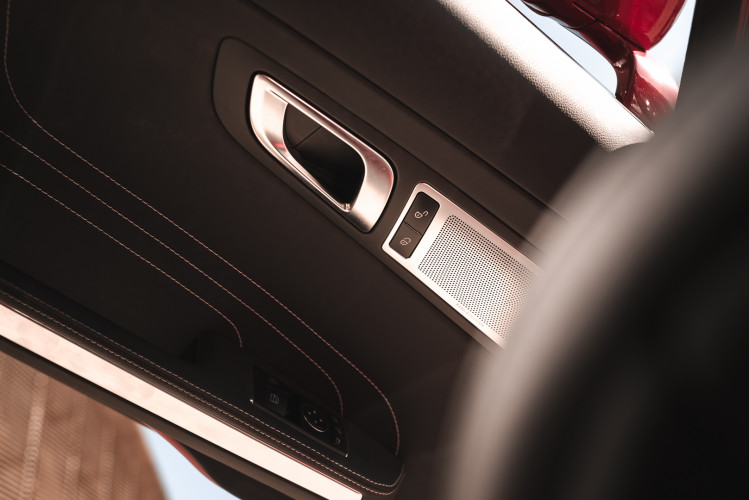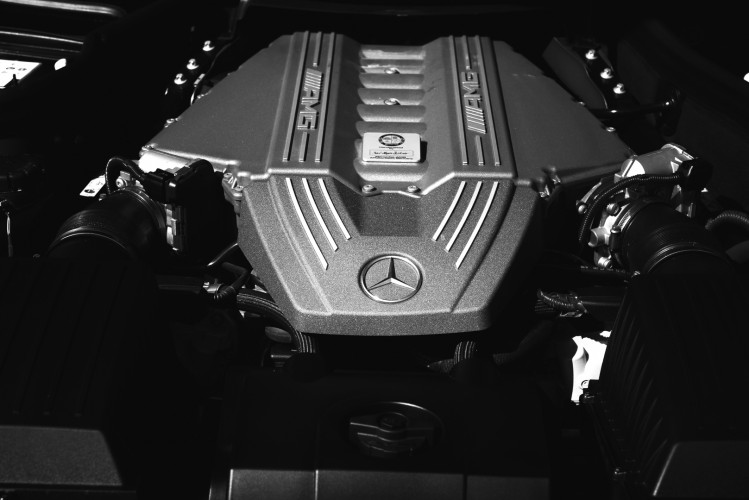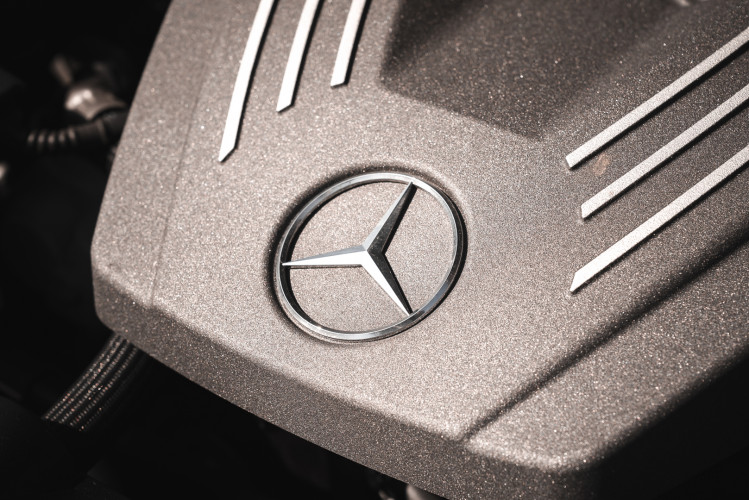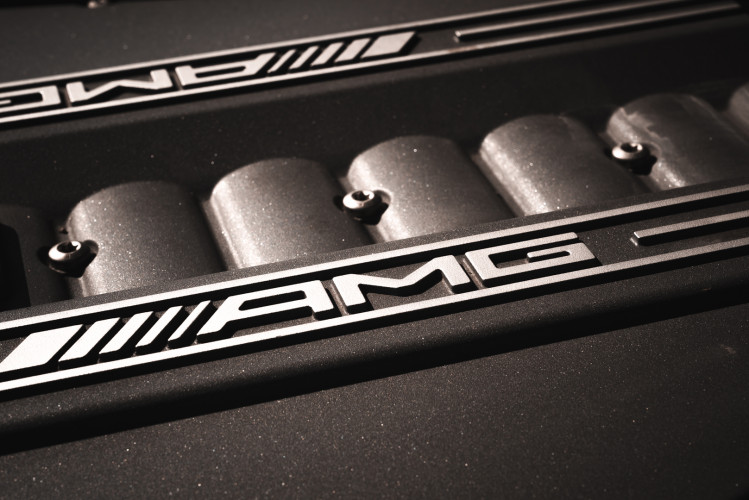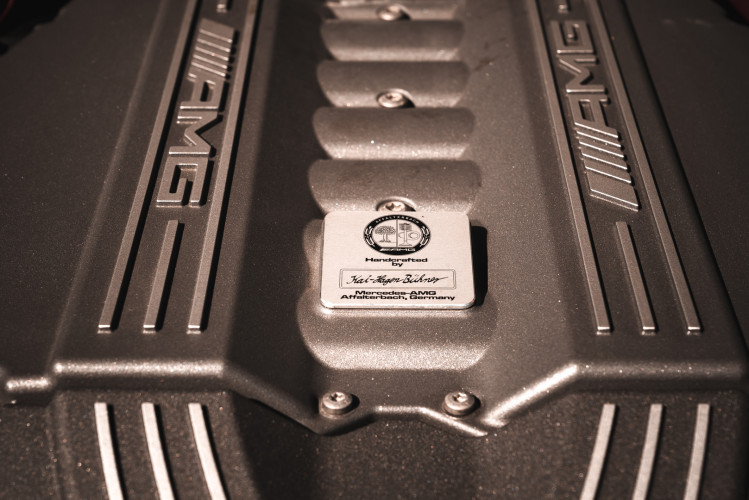 Chassis no. WMX1973771A003627
Engine V8
Power max 420 kW (571 HP)
Torque 650 Nm
Max Speed 320 kph
Acceleration 0 to 100 kph in 3,8 sec
Euro 5
Emission CO2: 308 g/km

The SLS was born after the Stuttgart-based company's divorce from McLaren, due to the poor sales results of its ancestor McLaren SLR.
Showed for the first time at the Frankfurt Motor Show in 2009 and for sale on March 27, 2010, in conjunction with its debut as a Safety-car in the F1 World Championship, it has a design inspired by the Gullwing 300SL of the 1950s, characterized by a mighty bonnet and gull-winged doors.
Initially only available as a Coupé, it has a 96% aluminum alloy body shell and features a 571 HP 6.2 V8 engine.
The SLS is the first car entirely designed and developed by the AMG department in collaboration with the Mercedes Technology Center (MTC) division.
But SLS AMG also speaks Italian because the interiors have been designed by the Mercedes Style Center in Como, one of the five style centers that Mercedes has in the world.

- Car as new, only 6,810 km
- Pristine painting and bodywork conditions.
- Designo interior in black leather as brand new.

Equipment:
- AMG Multifunction Sports Steering wheel with perforated leather and double aluminum lower breed
- Speedshift DCT AMG 7-speed sports gearbox, with aluminum gearbox levers
- AMG DRIVE UNIT
- Alloy wheels, 7 spoke two-tone 19"at the front, 20" at the rear
- High performance AMG braking system with composite front discs
- AMG aluminum inserts in "Silver Shadow" design: dashboard, console, and door
- Brushed steel sports pedal board with non-slip rubber inserts
- Car sky coating in Alcantara Nero
- AMG sports instrumentation
- AMG exhaust terminals, squared in polished steel and integrated into the bumper
It is possible to see the car online, booking a call with one of our business operators, via Skype, Zoom, WhatsApp and Google Meet platforms.