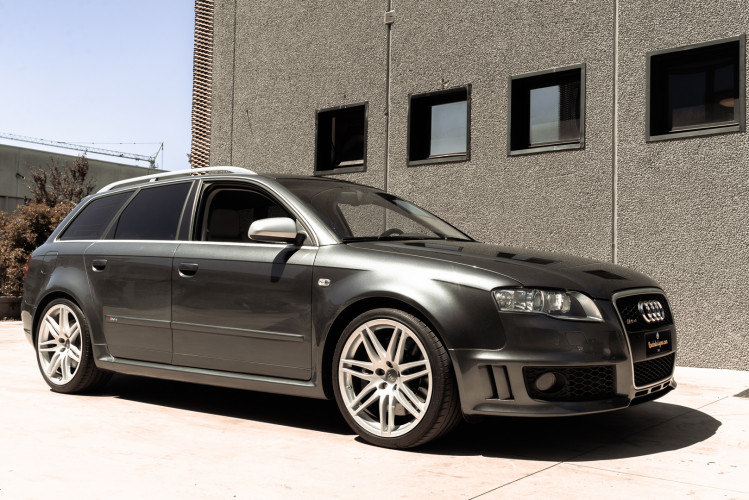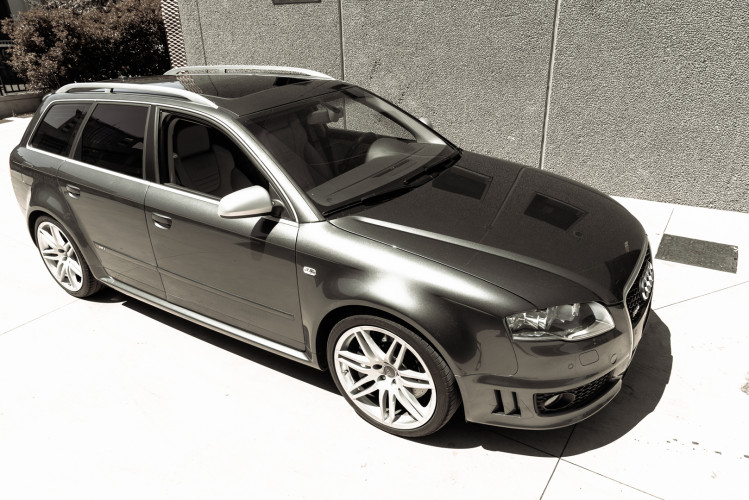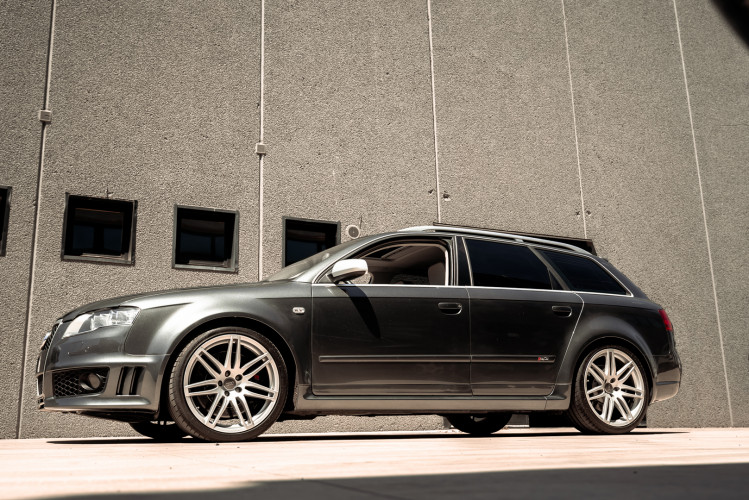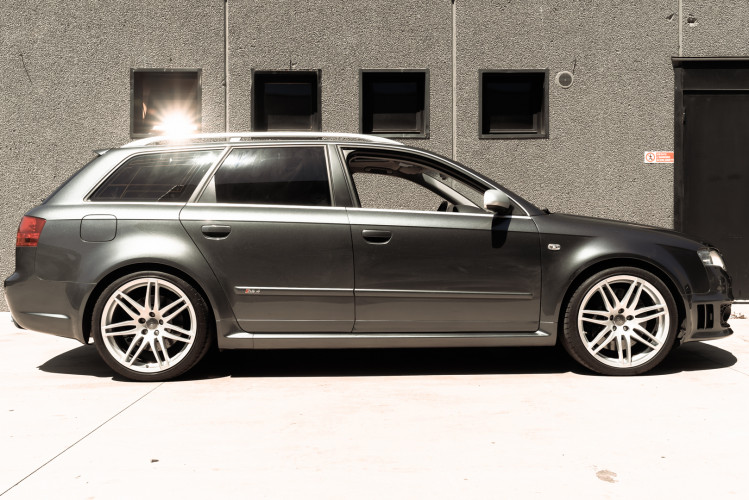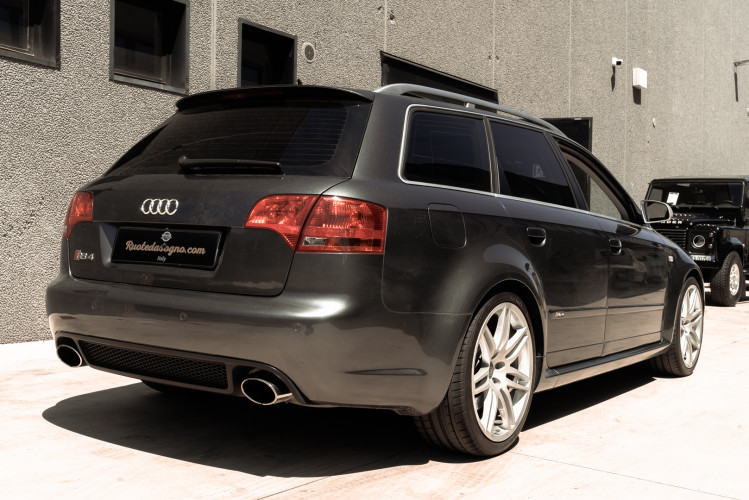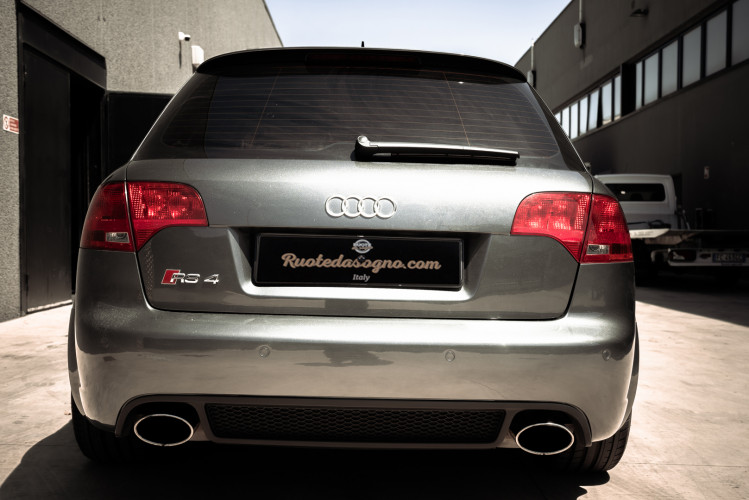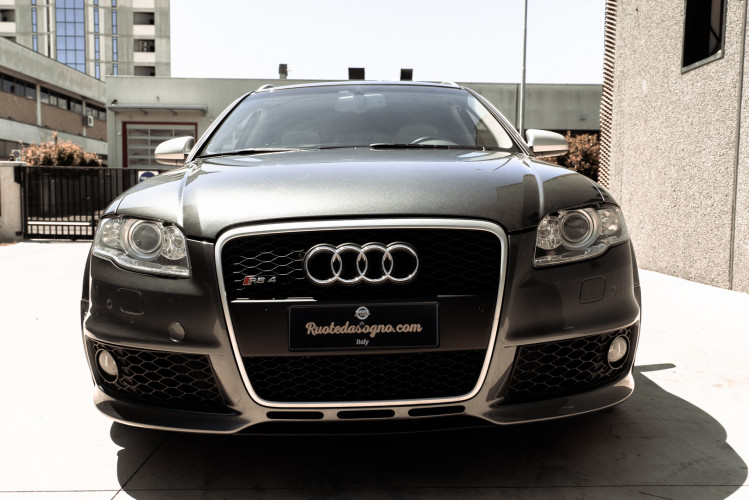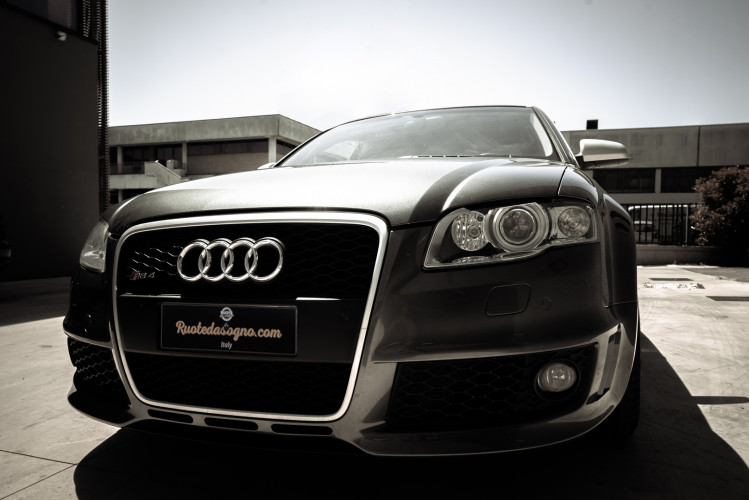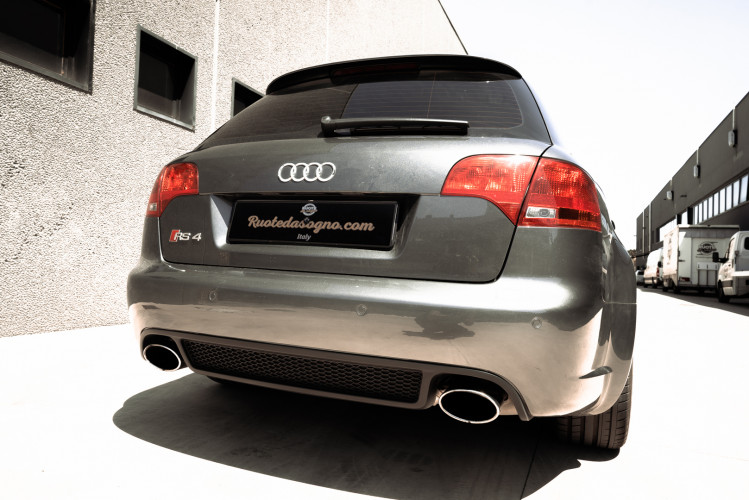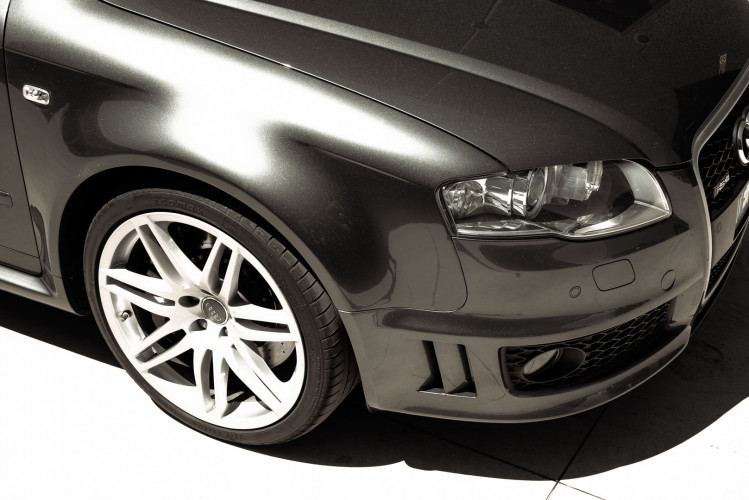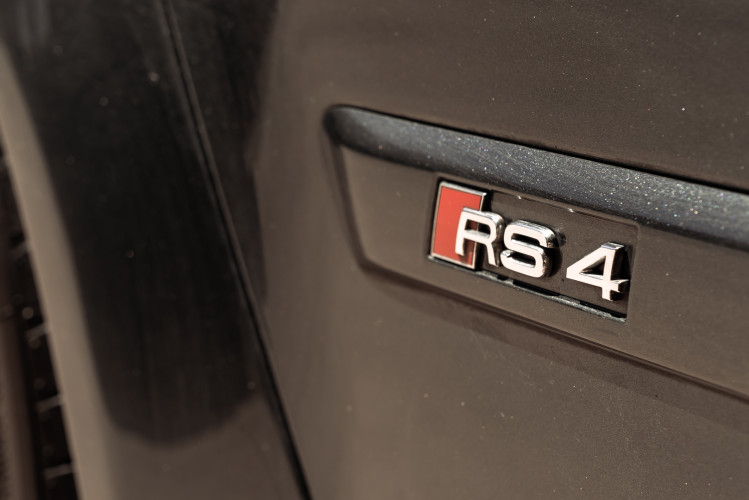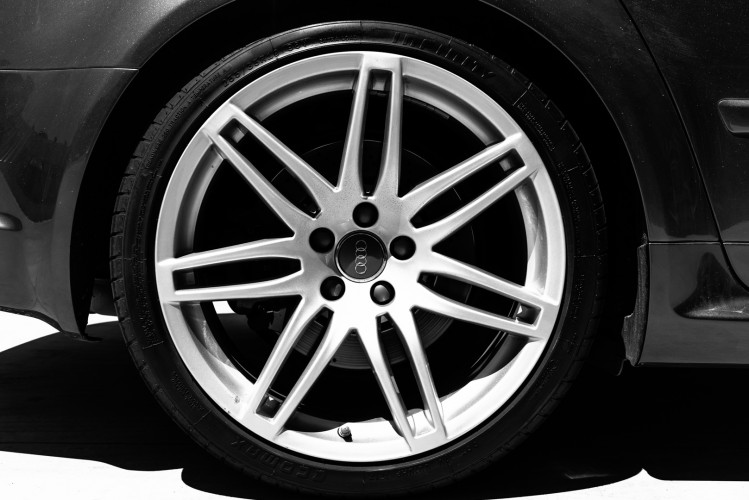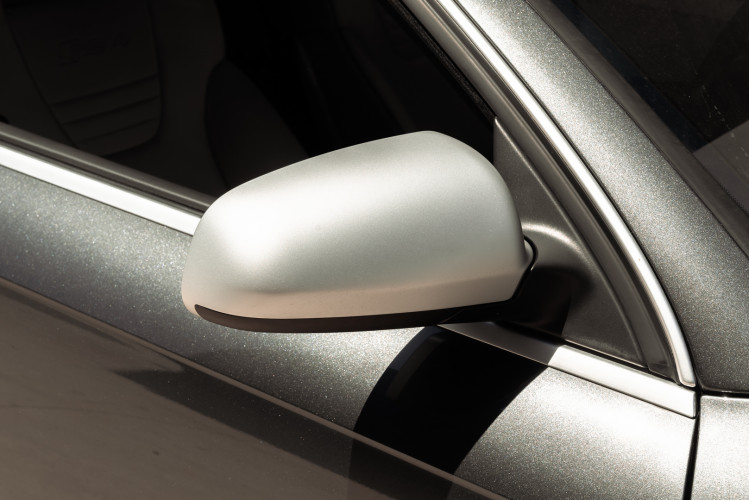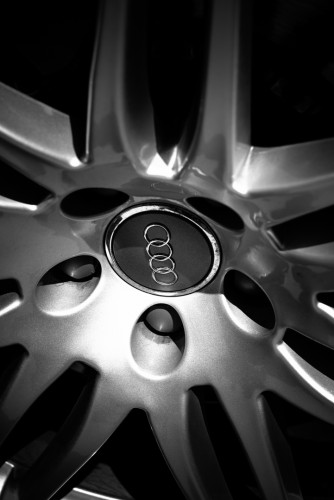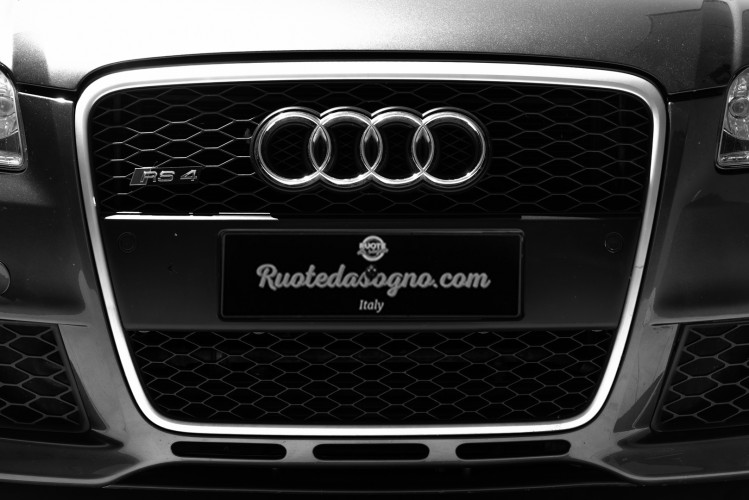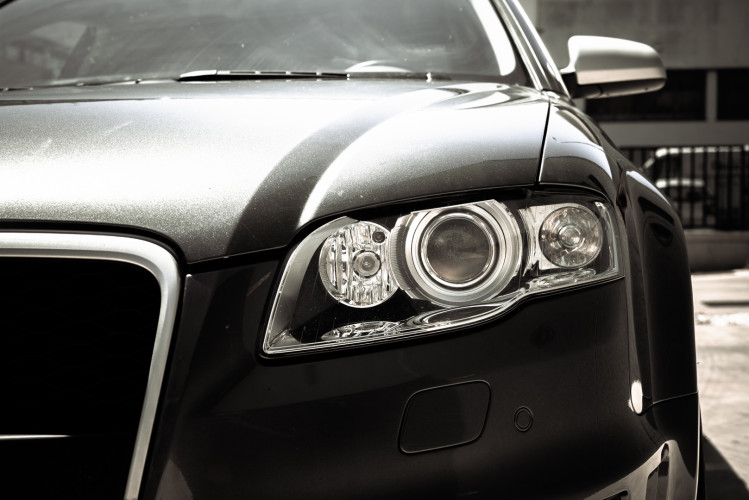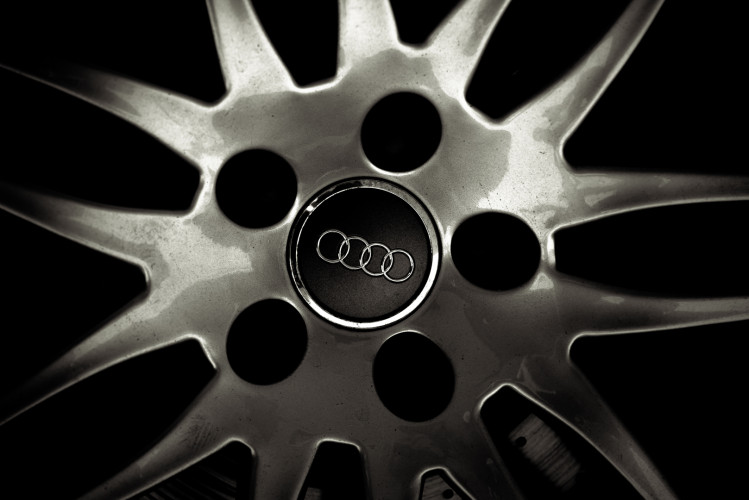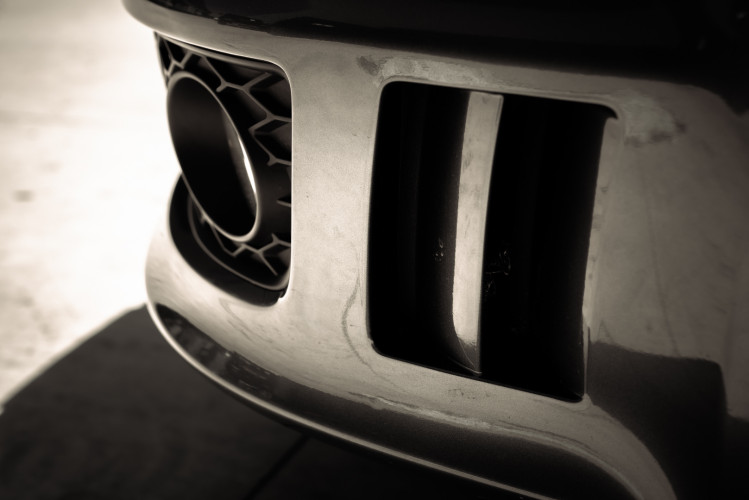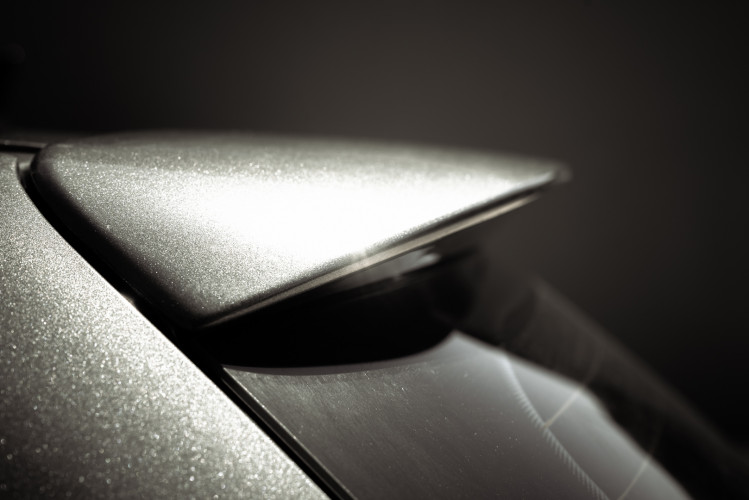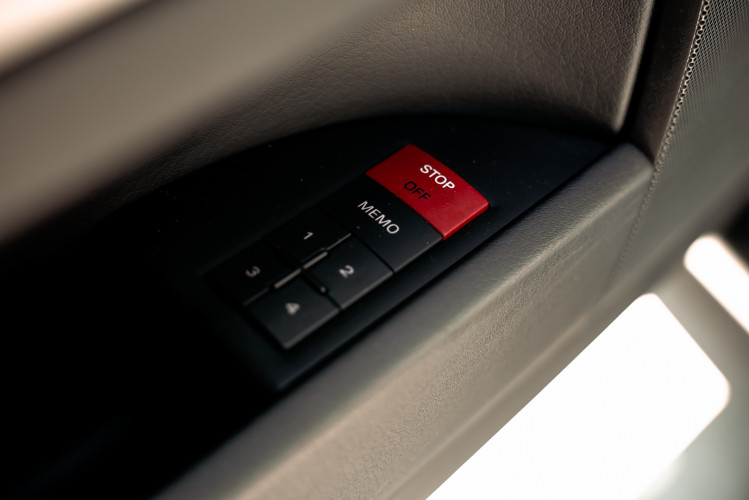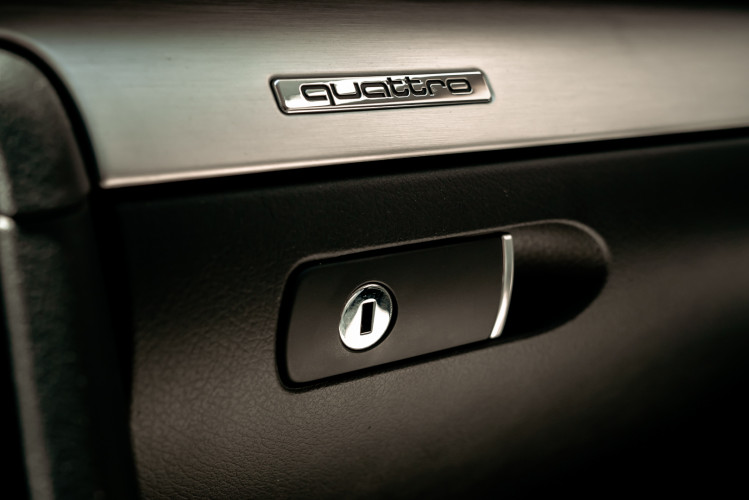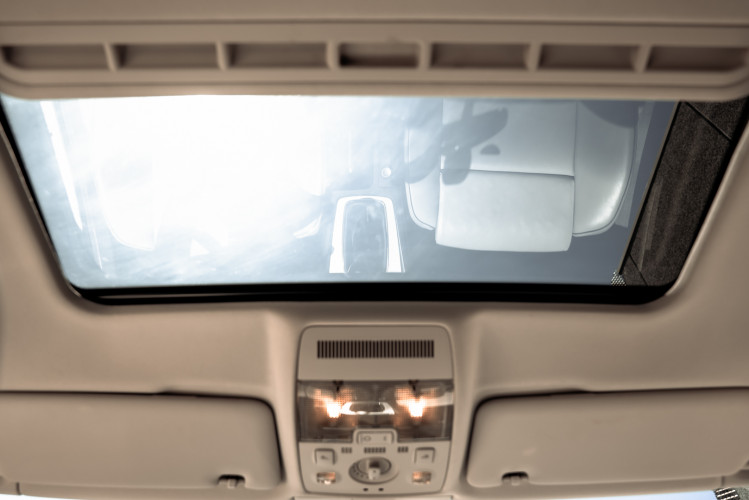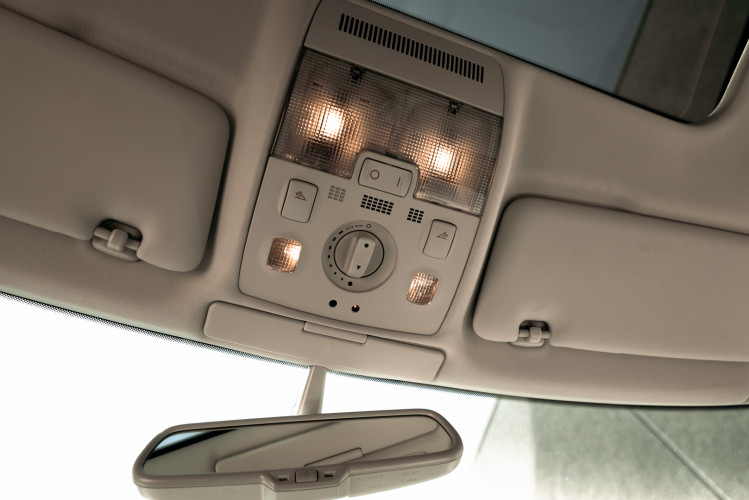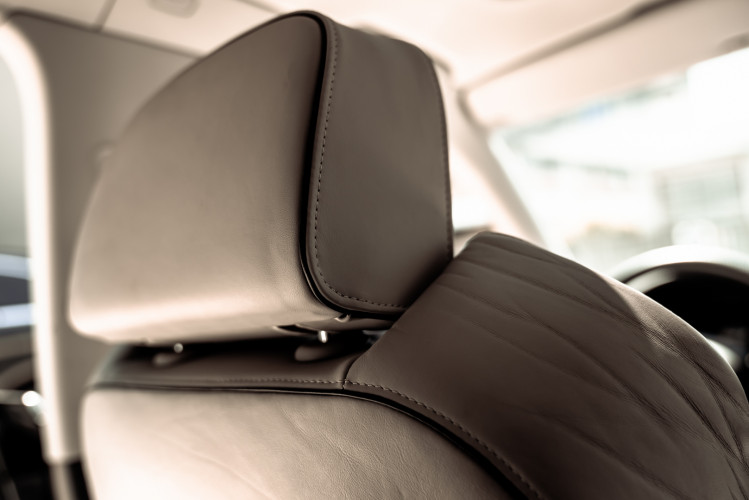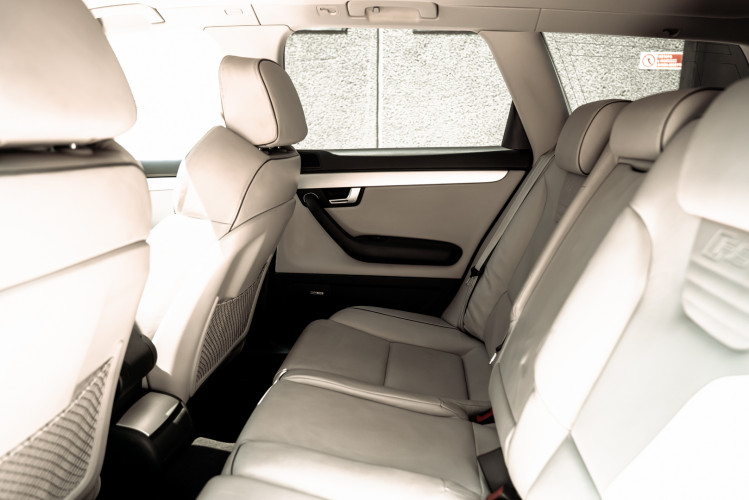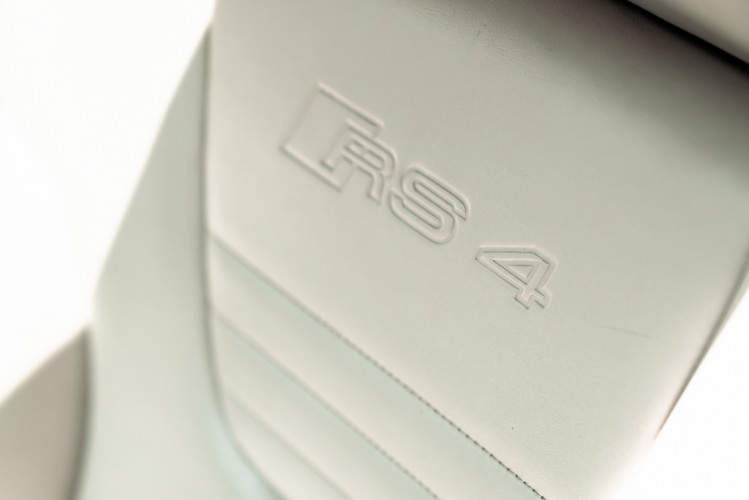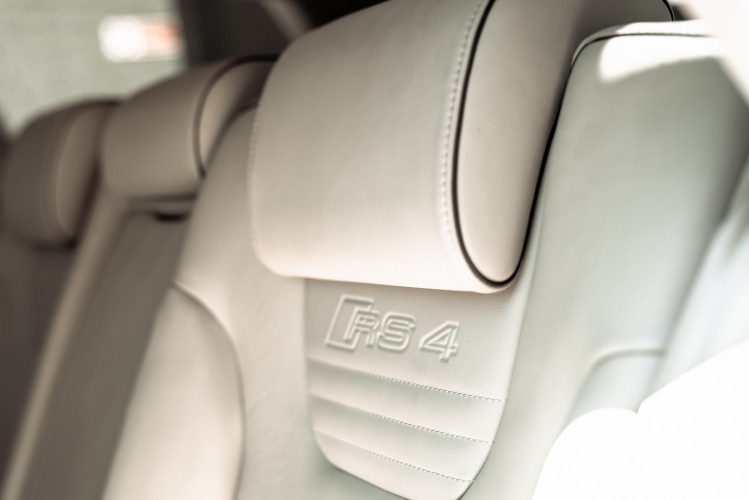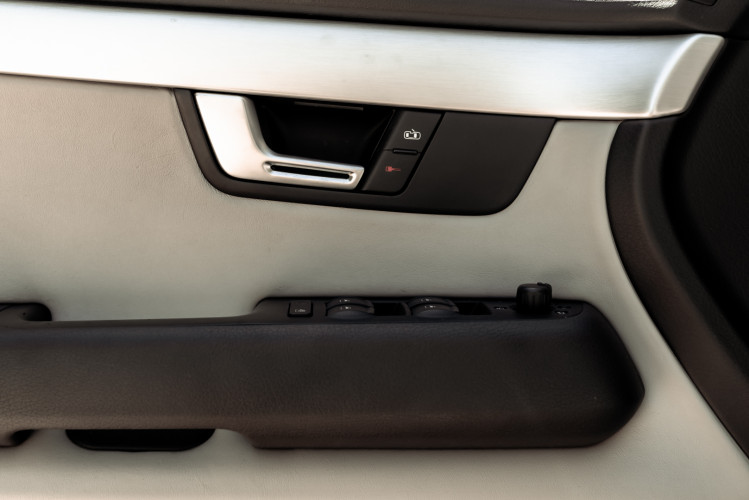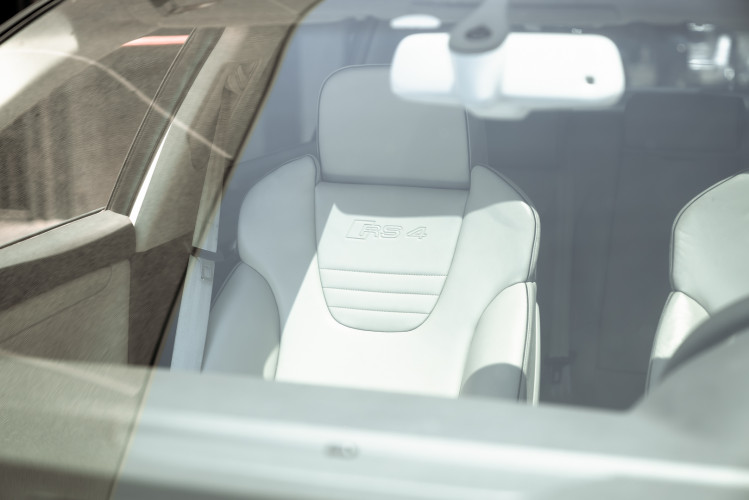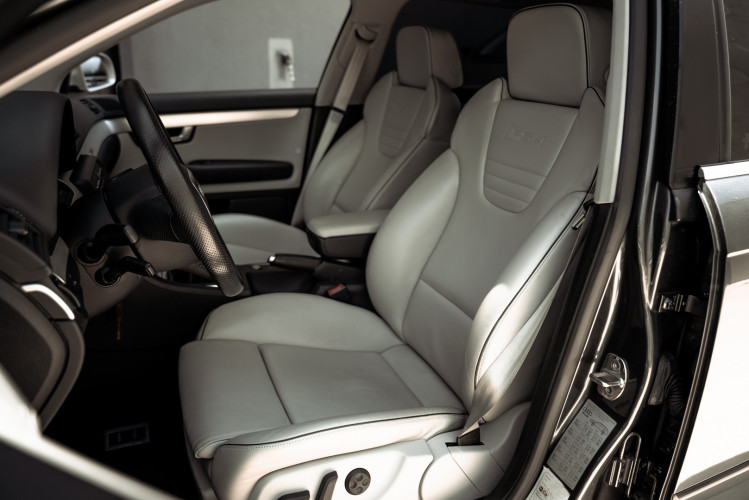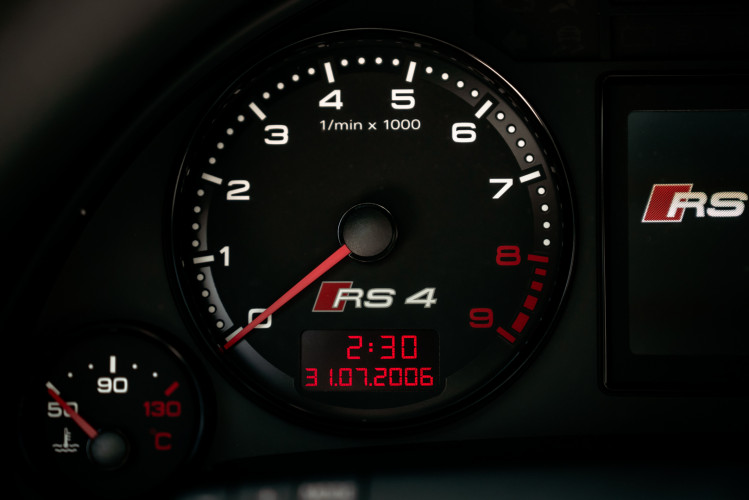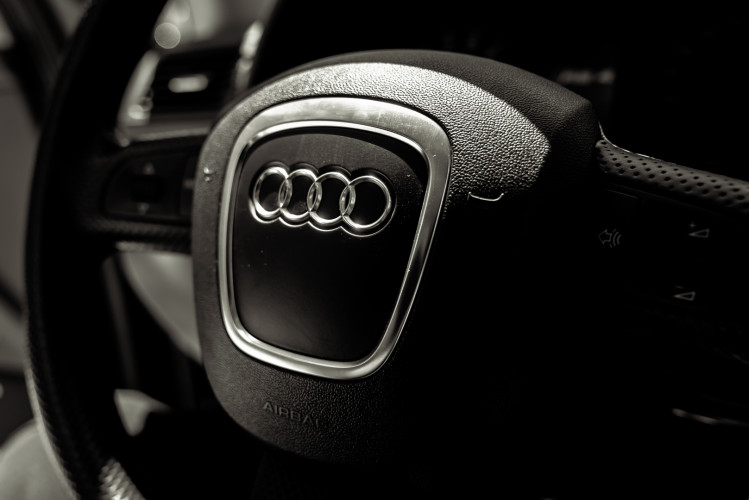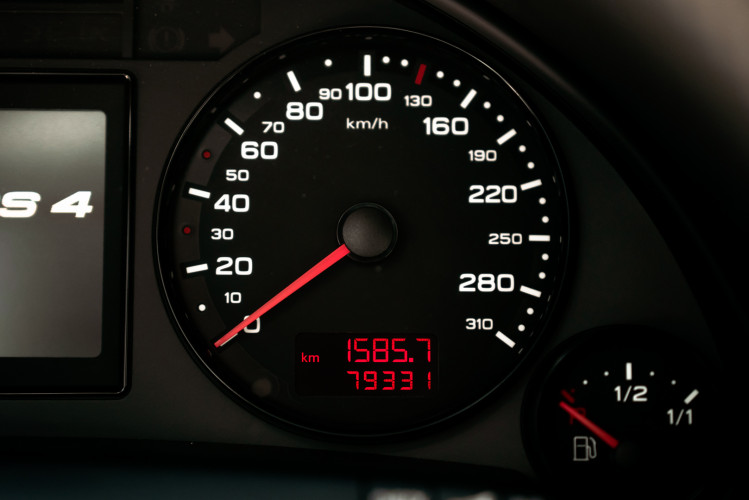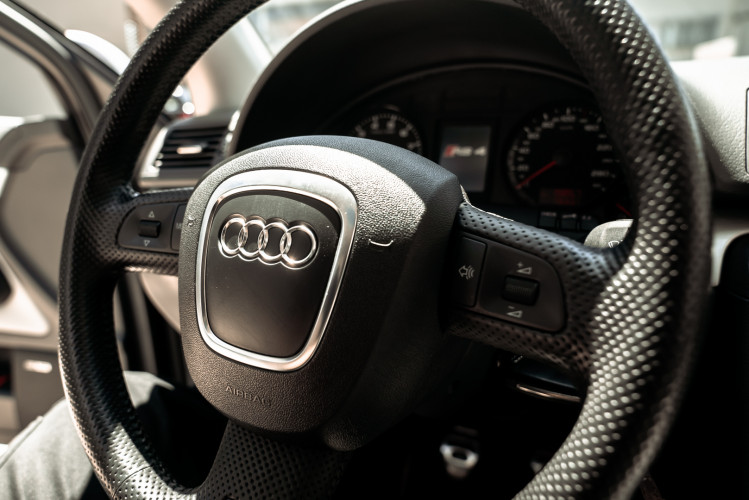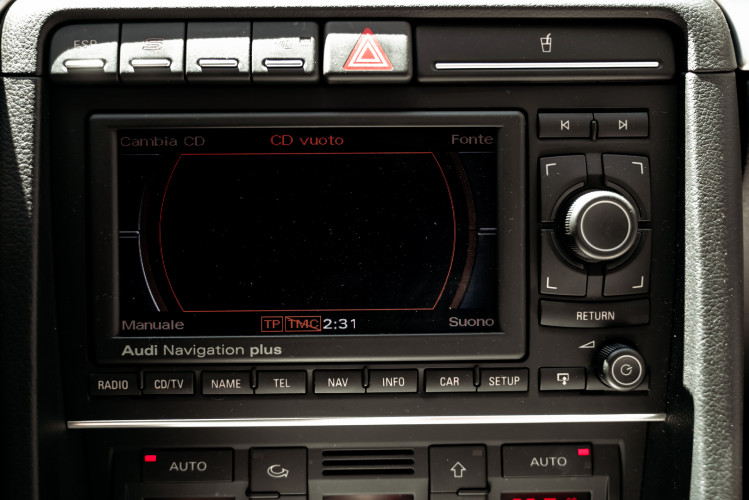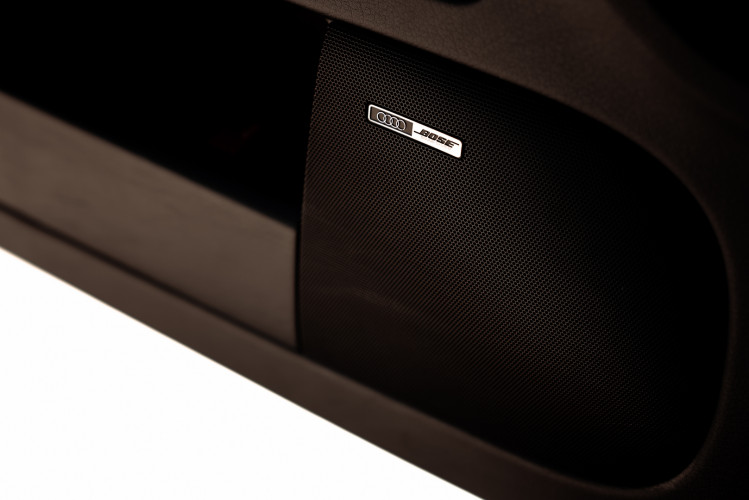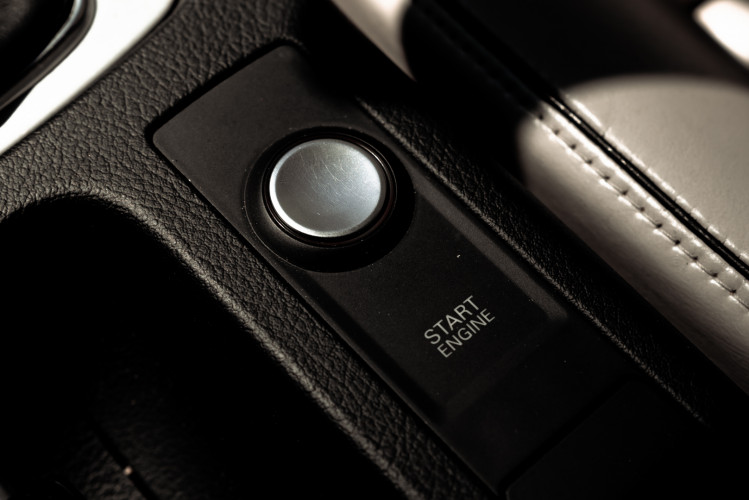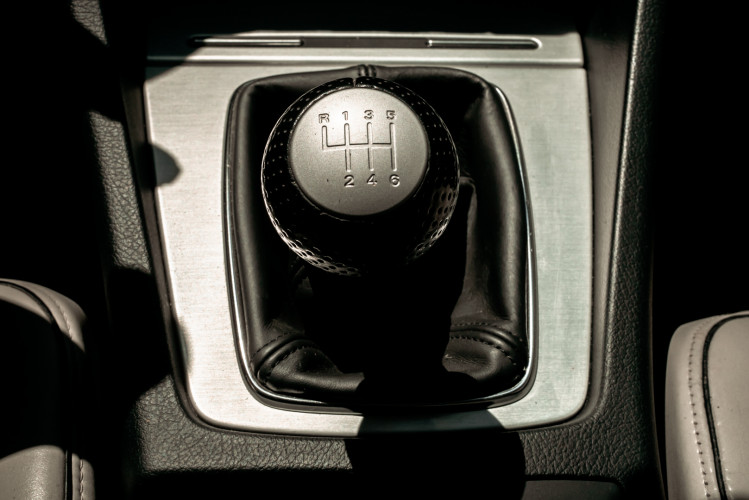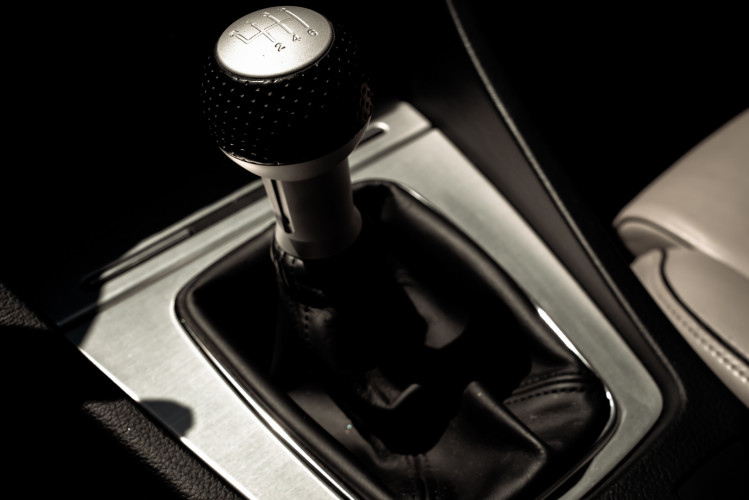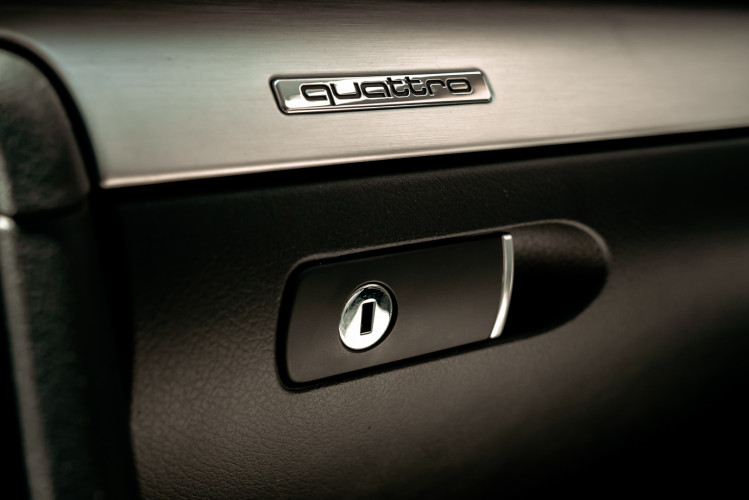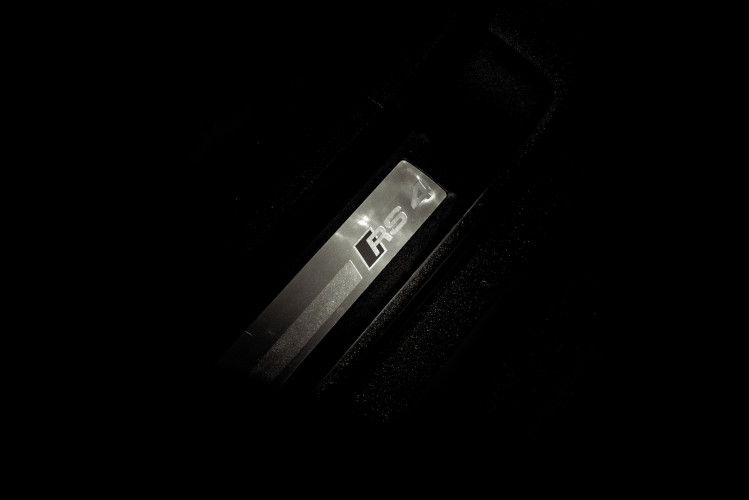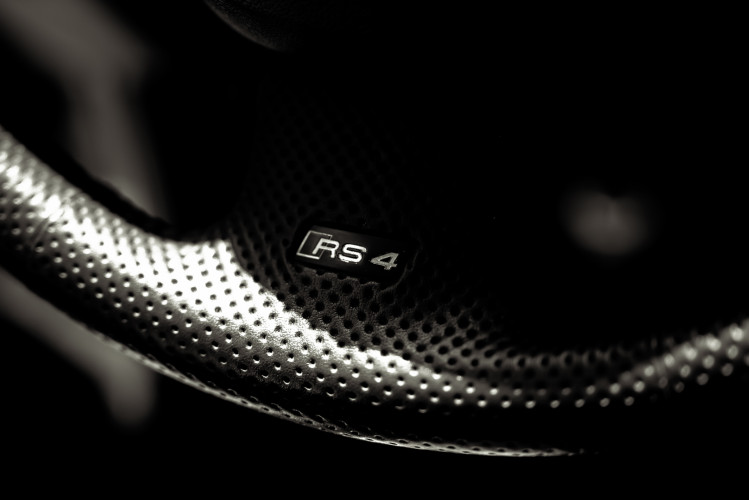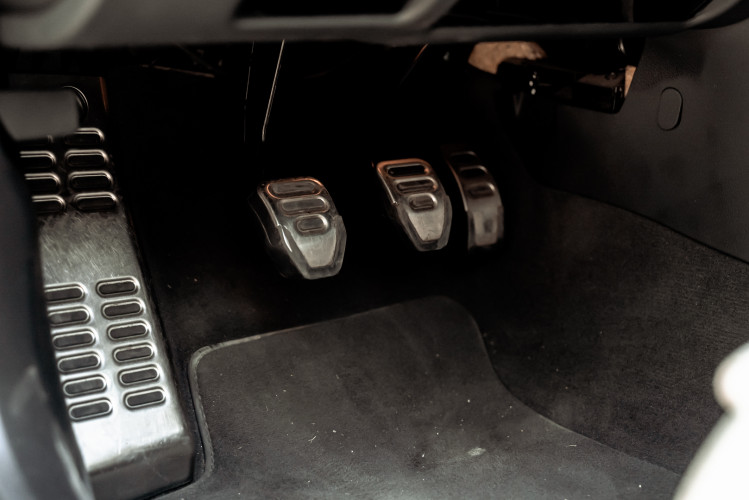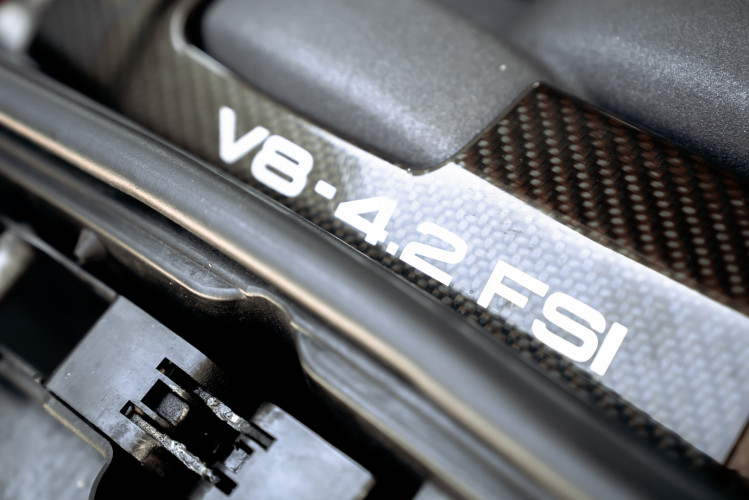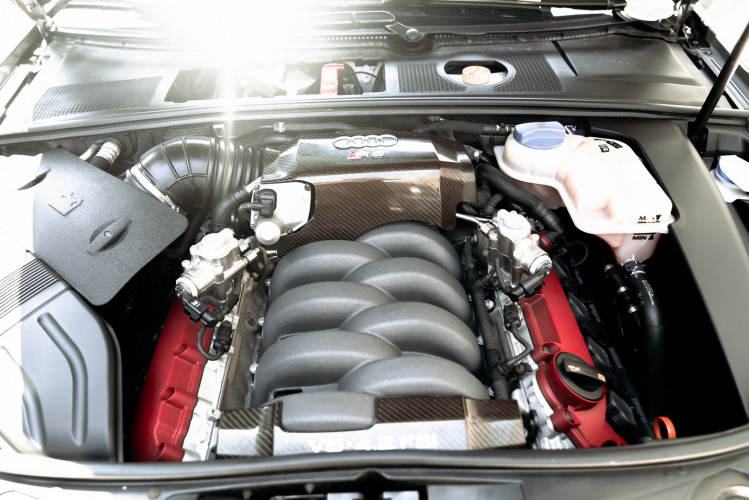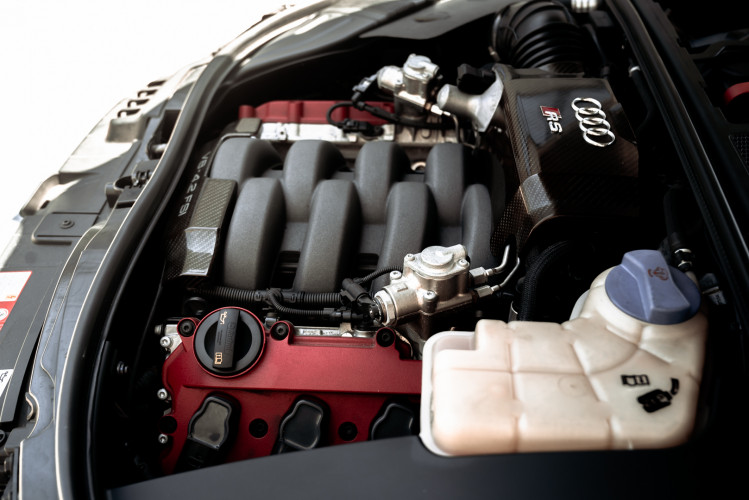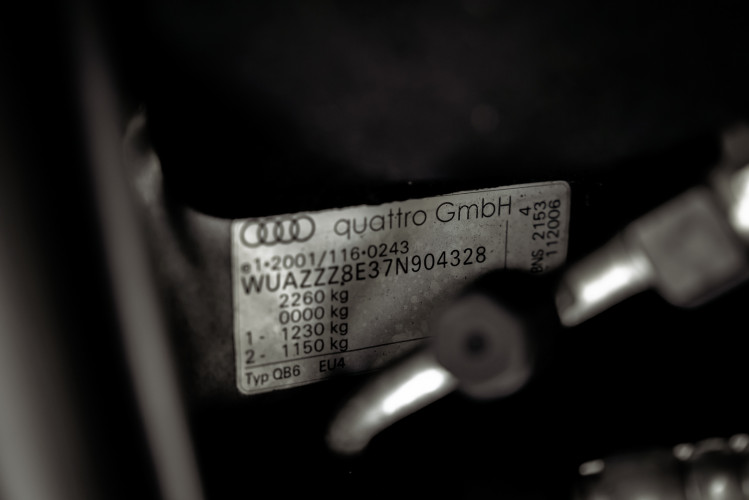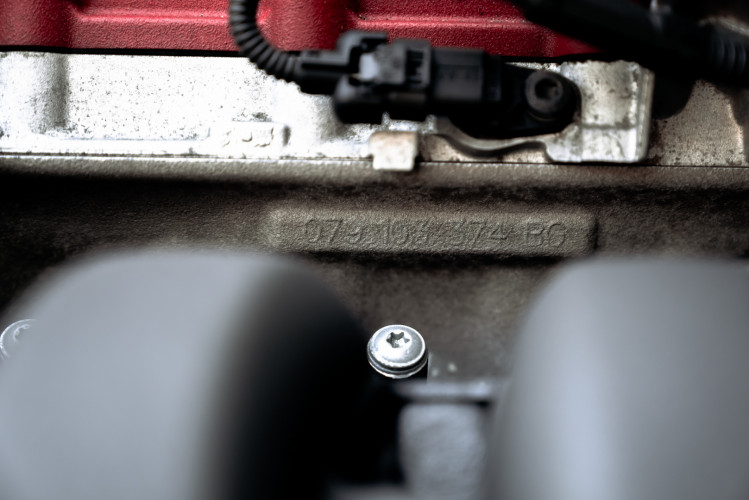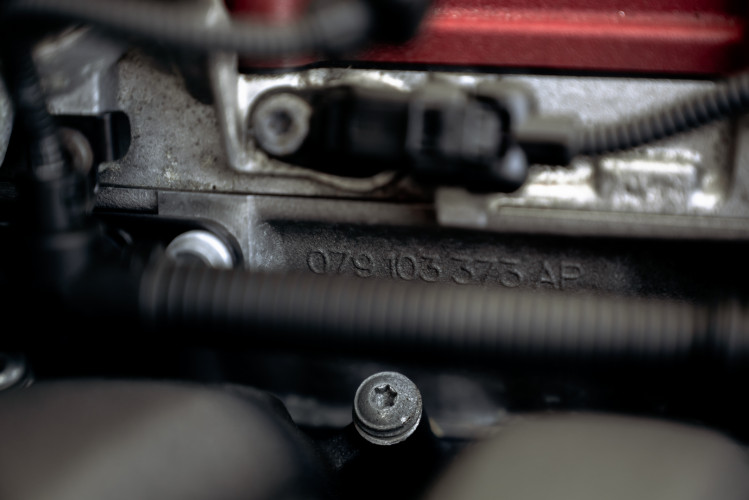 Chassis no. WAZZZ8E37N904328
Power 414 HP 310 kW
Drive AllWheelDrive (AWD)
Gearbox Manual 6 Speed
Max Speed 250 kph
Acceleration 0 to 100 kph: 4.9 seconds

The second series, based on the A4 B7 series, was unveiled during the 2006 Detroit Motor Show and was released in August of the same year.
The RS is powered by a 4.2-liter V8 engine with aspirated FSI displacement that delivers 420 hp that allows it a 0 to 100 in 4.9 and a maximum speed of 250 km/h.
Large front air intakes provide optimal cooling of the V8 FSI engine.
The bodywork is enlarged to accommodate 18-inch or 19-inch wheels, while lower suspension allows for greater driving experience.
Two large exhaust terminals and a spoiler integrated into the trunk hood refine the rear of the car. The high-performance suspension has been created in aluminum. Disc brakes have been re-designed with the result of a significant improvement in brake resistance under stress.
The RS 4 for the Italian market was equipped as standard with 19-inch rims and tires of size 255/35 R19. The standard front seats are identical to those of the Audi S4 and electrically adjustable while as an option, shell seats with manual adjustment were available. As standard the seats are in leather or in leather-fabric combination.
A stopwatch and an oil temperature thermometer have been added to the control panel.
The steering is of the Servotronic type.

- Italian Car
- Only 3 owners
- Good body and mechanical condition
- Regular periodic controls carried out by previous owners
- White leather interior in excellent condition with well-preserved door panels
- Original dashboard, fully working
- Multifunction leather steering wheel, briar inserts on the dashboard in good condition
- Audi Plus Navigation System
- Rims as new with 70% tires
- Grills, moldings, writings, and emblems in excellent condition.
- Panoramic roof

You can see the car online, booking a call with one of our commercial operators, via Skype, Zoom, WhatsApp and Google Meet platforms.