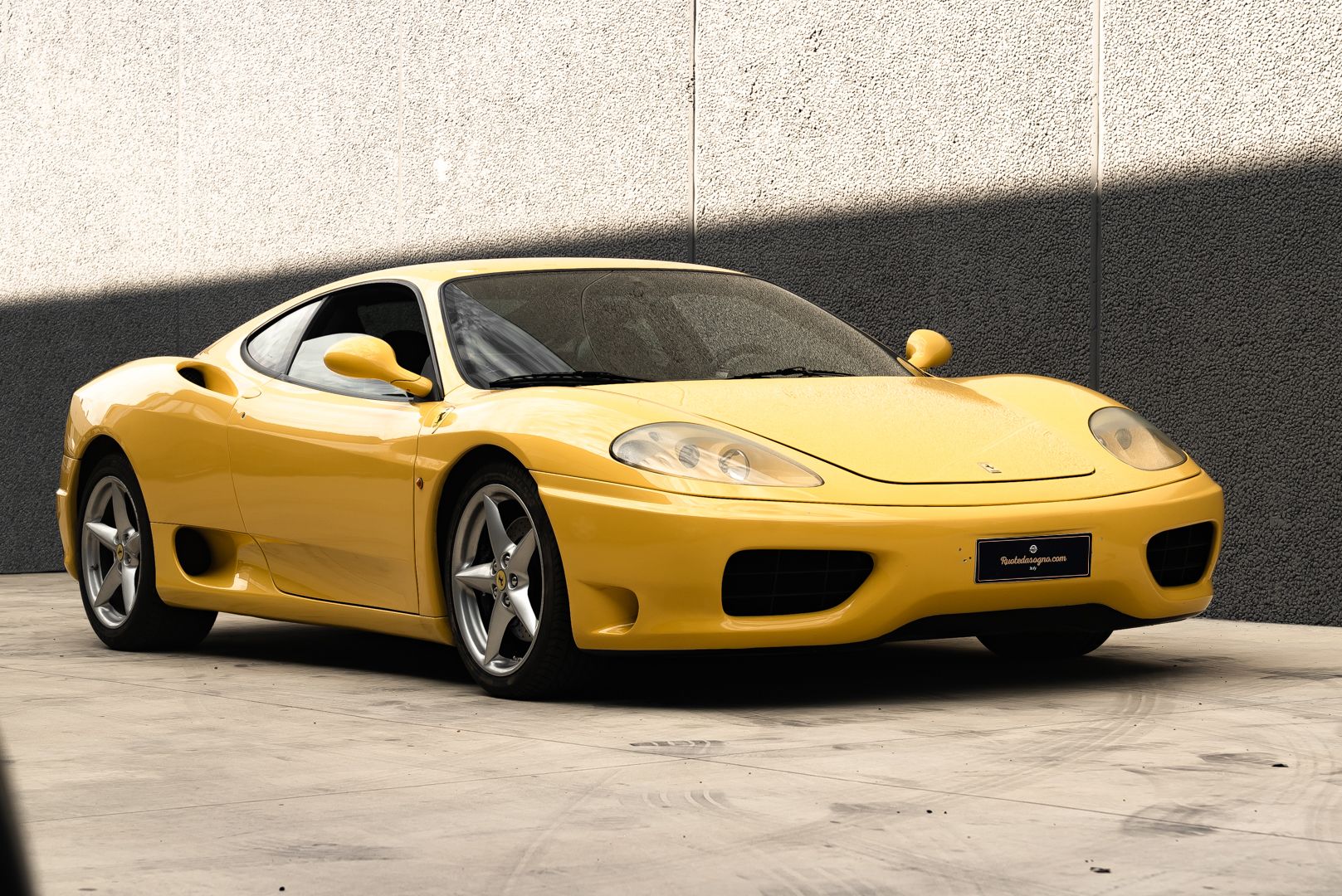 Sold
2001 Ferrari 360 Modena F1
Body colour

Modena Yellow (Giallo Modena)

Interior colour

Black Leather

Gearbox

Sequential "F1" 6 Speed
Chassis no ZFFYR51B000116448
Engine 8 Cylinder
Gearbox Sequential "F1" 6 speed
Power max: 294 kW (400 HP) 8.500 rpm/min
Max Torque 373 Nm
Drive Rear WheelDrive (RWD)

Since the introduction of its first series of V8 models in the mid-1970s, Ferrari has been highlighted for innovative design features: retractable headlights, arrow front and a bodywork with angular lines.
This tradition began with the four-seater Dino and continued with the Ferrari 308 and Ferrari 328 models to essentially end, at the end of the nineties, with the Ferrari F355, when the angularity was progressively softened, according to the new stylistic dictates of the end-of-century design.
The Ferrari F355 technically represented a huge qualitative leap for the models produced in Maranello and the new design concept but had its perfect synthesis in the new Ferrari 360 Modena, launched in 1999 and remained in the range until 2005.
The most important innovation of the Ferrari 360 Modena was certainly the newly designed aluminum chassis that, thanks to its special alloy, guaranteed greater rigidity, but also a lower weight than the chassis of the previous F355.
Getting behind the wheel of a Ferrari is always a unique, fascinating experience, which goes beyond the normal canons of judgment.

The perfect balance between performance and road quality, the best gift of this sport, that could be used safely in everyday traffic, but also get great satisfaction, whenever it was possible to unleash the 400 horses of its very powerful engine.

- First registration in German, now with regular Italian documents
- Perfect mechanical and body condition
- Complete with coupon booklet and maintenance invoices
- Overhauled and maintained at the highest levels of efficiency
- Modena Yellow Color
- Engine runs full without smudges, capable of delivering its 400 horsepower
- Progressive braking and without uncertainties, excellent road holding
- Interior in excellent condition

Thanks to its soft lines, which keep intact the dictates of contemporaneity, this Ferrari 360 Modena, remains a car of great impact on fans of the Cavallino.

It is possible to view the car online, booking a call with one of our commercial operators, through Skype, Zoom, WhatsApp and Google Meet platforms.