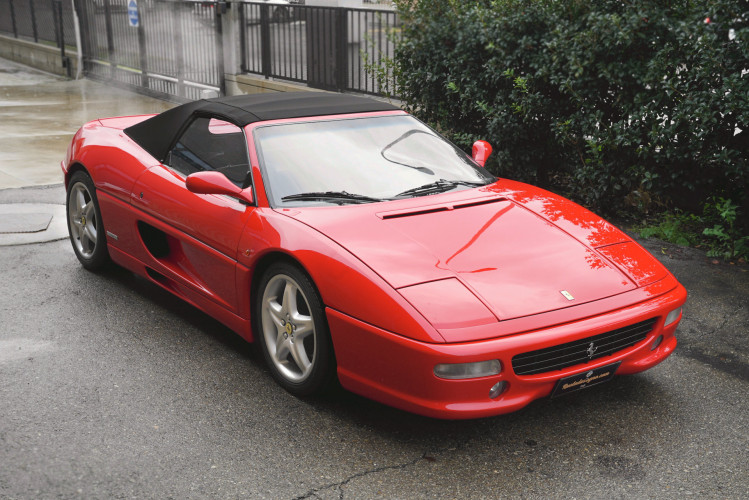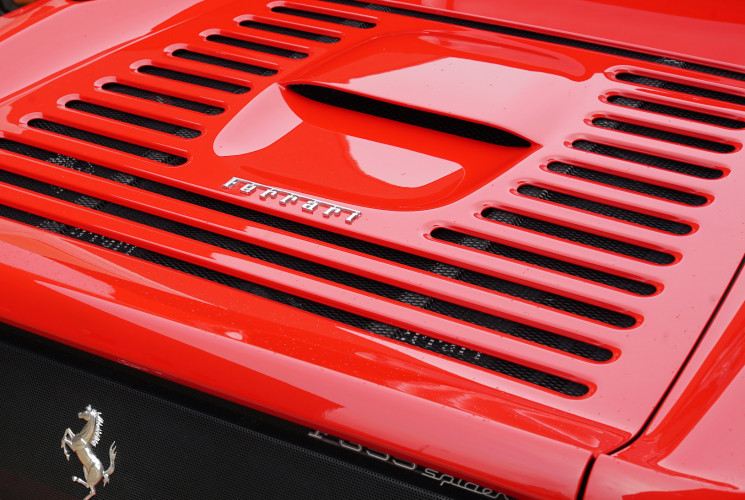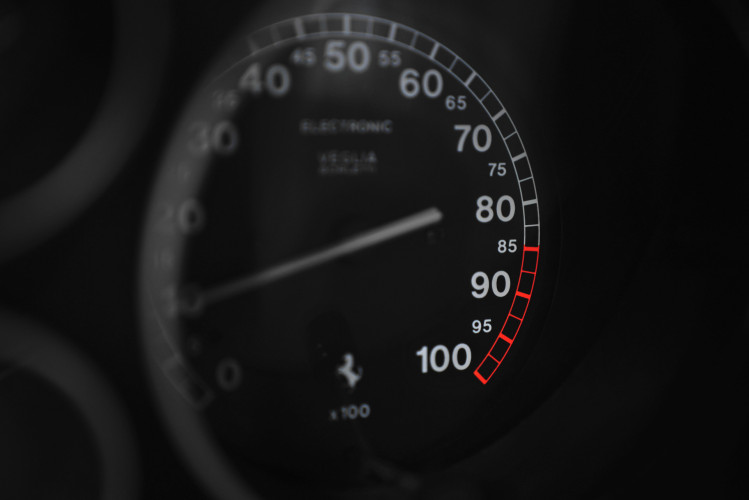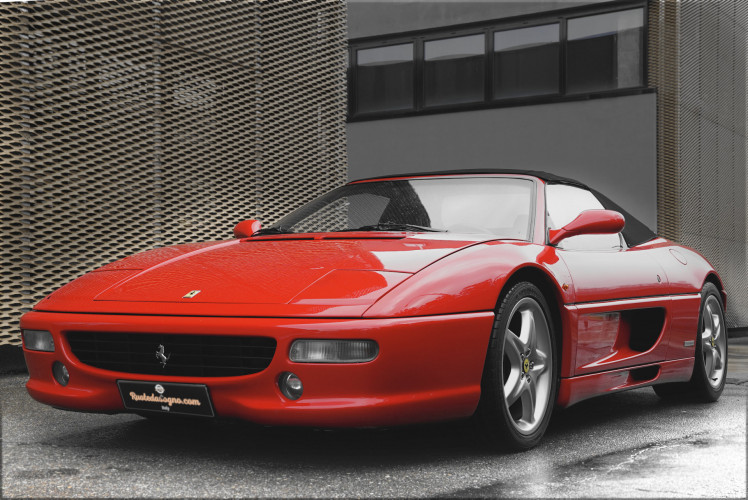 * Year of Manufacture: 1997, July
* Engine : 8-Cylinder V-Shape
* Max Power: 380 HP @ 8250 revs/min
* WheelDrive: Rear
* Left-Hand Drive
* Gearbox: Manual 6 Speed
-
Perfect conditions
New top cover
Book Service

The History
The Ferrari F355 is a 2-seater sports car with an 8-cylinder rear engine mounted longitudinally in a central position, produced by Ferrari from 1994 to 1999, heir to the Ferrari 348.
The Ferrari F355 whose name originates from the 3.5-liter engine with 5 valves per cylinder was produced in 3 body versions: the coupé with the name F355 Berlinetta, the version with removable hardtop with the name F355 GTS and the F355 Spider. Combined with the 3,496cc engine, both a manual gearbox and for the first time in a production Ferrari the F1 gearbox were available, both with 6 speeds. The F1 gearbox derived from the experiences gained in Formula 1 places the F355 as the progenitor of all Ferrari F1 cars up to the current ones. The car's performance is remarkable both in acceleration from 0-100 km / h in just 4.7 seconds, and in top speed over 295 km / h. The sealing qualities are remarkable, also thanks to the adoption of the flat bottom which represents another important novelty combined with two Formula 1 extractors.
The captivating and sleek line by Pininfarina is particularly successful and places the F355 among the most beautiful 8-cylinders of the Maranello house, the latest 8-cylinder with retractable headlights.
-
Optional:
Air conditioning
Car Radio
Airbag
Antitheft
Alloy wheels
ABS
Central locking
Power steering

It is possible to view the car online, by booking a call with one of our commercial operators, via Skype, Zoom, Whatsapp and Google Meet platforms.