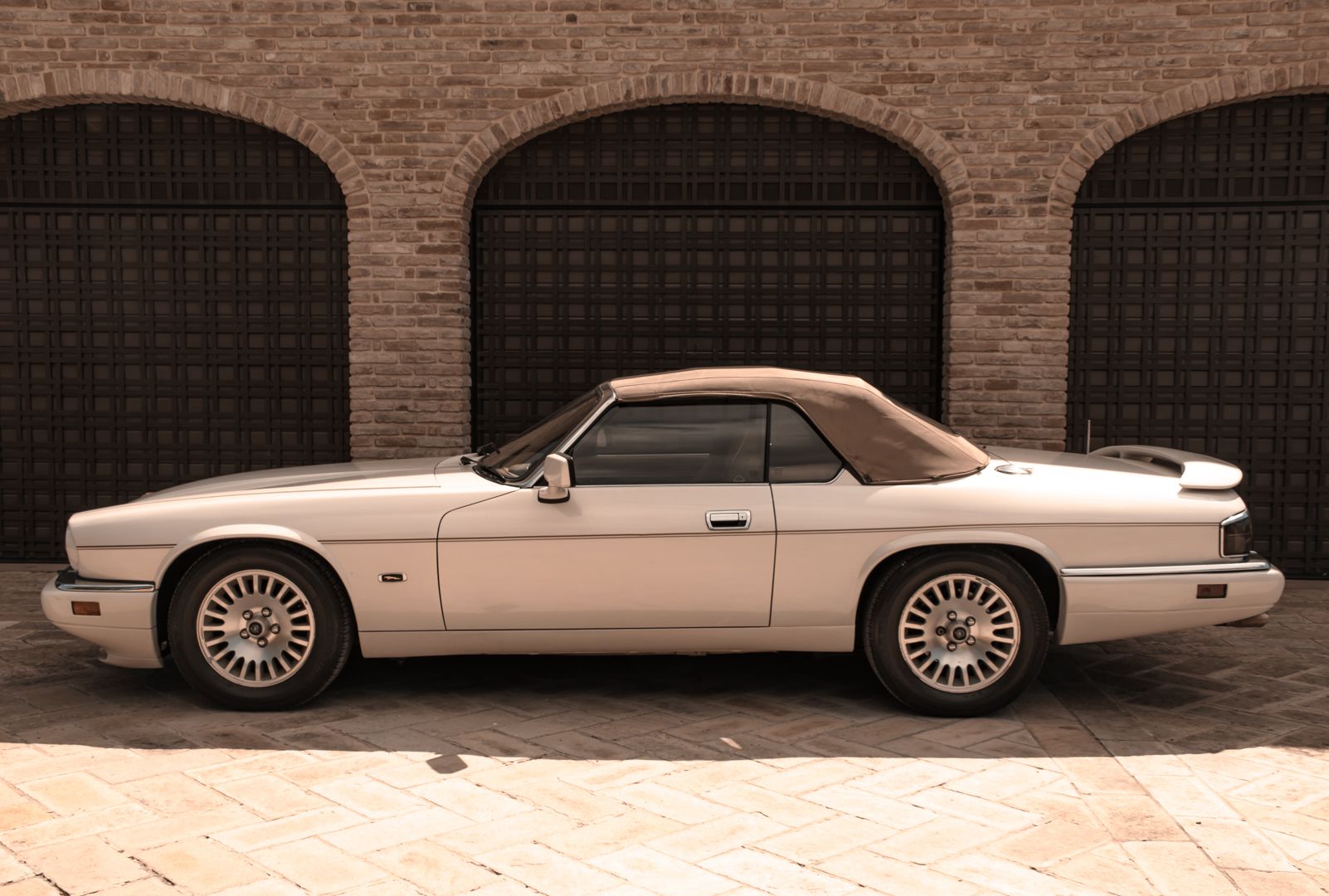 1995 Jaguar XJS Convertible V12
Model

XJS Convertible V12
Interior colour

Cream Leather

Gearbox

Automatic 4 Speed
Chassis no. SAJNX2340SC198058
Engine V12 cylinder
Power max 229 KW (311 HP)
Drive Rear Wheel-Drive (RWD)
Gearbox Automatic 4 speed
Max speed 260 kph
16" Forged Alloys

The Jaguar XJS was unveiled on September 10, 1975 at the Frankfurt Motor Show, but it went into production only one year later.
A Granturismo with performance in line with Jaguar tradition, so much so that the version with manual transmission reached 100 kph in 6.9 seconds and reached 245 kph despite the weight.

Unfortunately compared to the E-Type in 1961, the Jaguar XJS was not as successful as hoped, but the ancestor was a revolutionary one, while the XJS was decidedly more traditional mechanically and stylistically was less engaging.
The design of the car was criticized, a sober and elegant but not-so-sporty line.
Especially the two strange rear "fins" of which there was no direct affinity with the sinuous E-Type.
Inside they eliminated the wooden inserts on the dashboard, replaced by the sporty brushed aluminum. Later, thanks to complaints from Jaguar customers, the wood again took the place of aluminum on the car.

The XJS was already born in compliance with the strict us safety and anti-pollution regulations, so these cars differ from the European sisters only in the presence of specific external fittings and above all in the presence of four single round headlights instead of the two oval projectors.

- Excellent mechanical and body conditions, thanks to a recent restoration
- Engine periodically overhauled by its last owner
- Capote in excellent condition
- Original instrumentation, fully functional
- Well-preserved interior, original seats, and door panels in excellent condition
- Original rims with 80% tires

It is possible to see the car online, booking a call with one of our commercial operators, via Skype, Zoom, WhatsApp and Google Meet platforms.