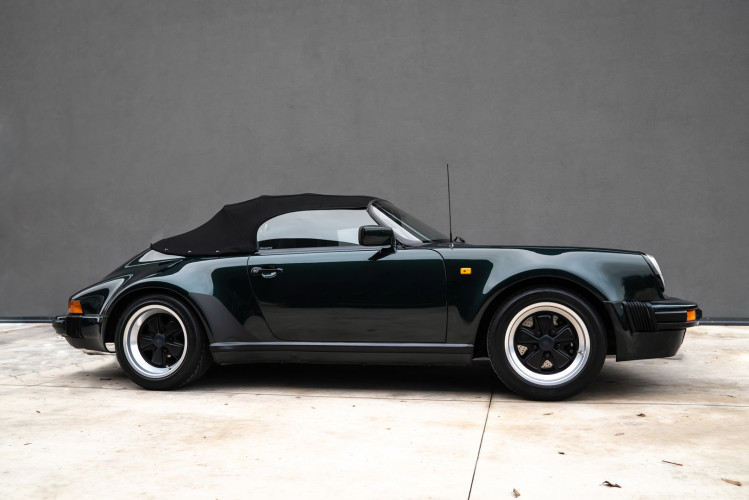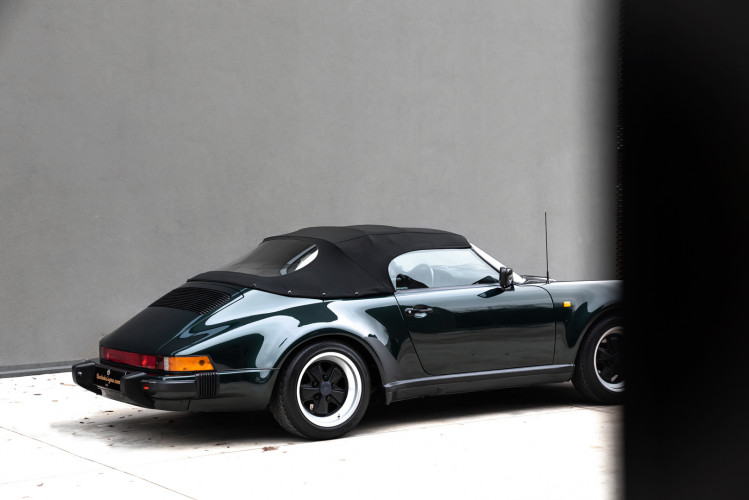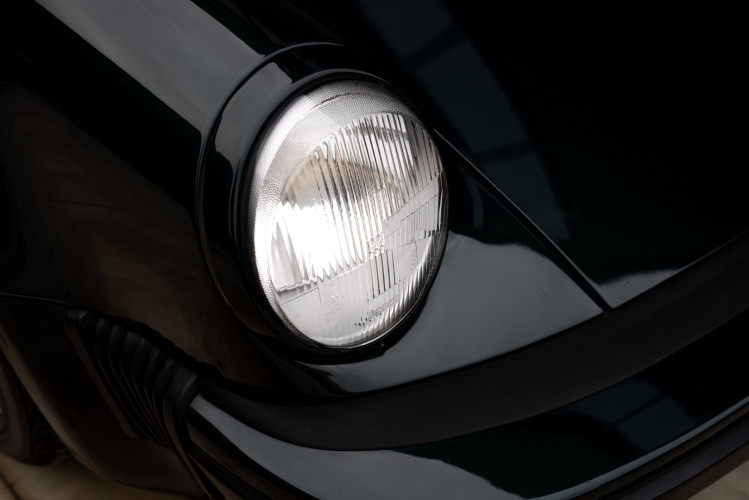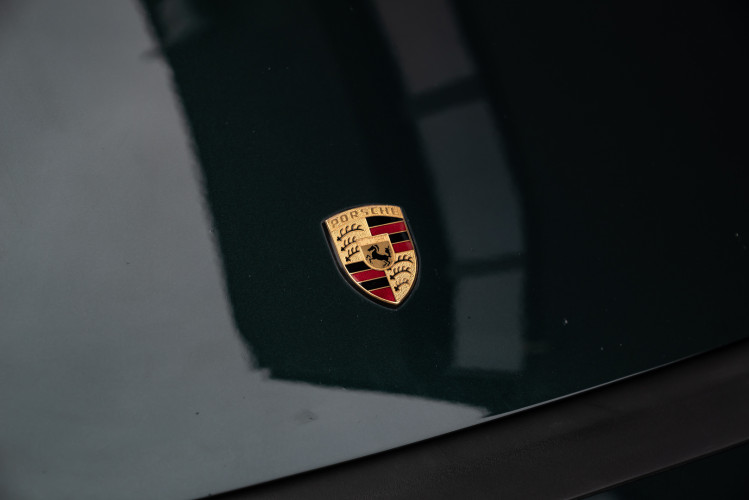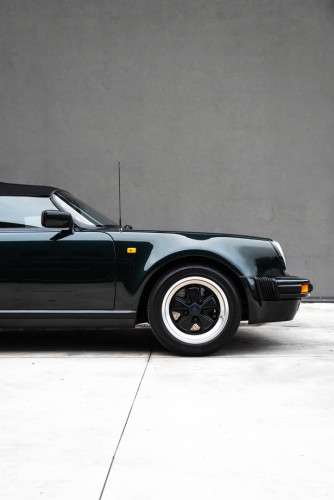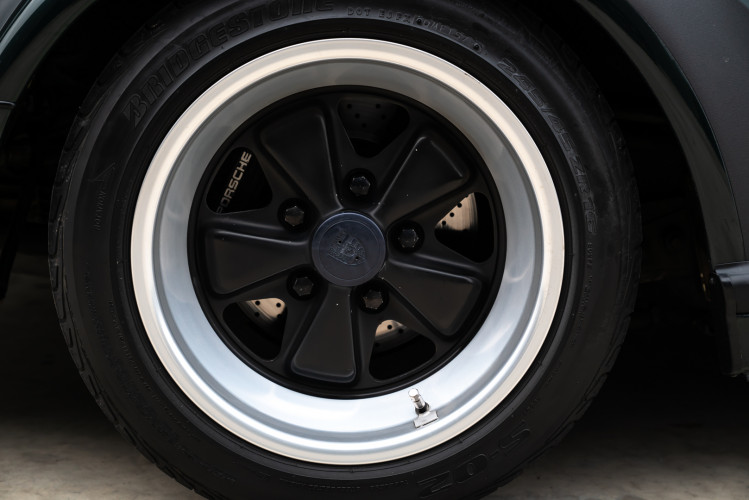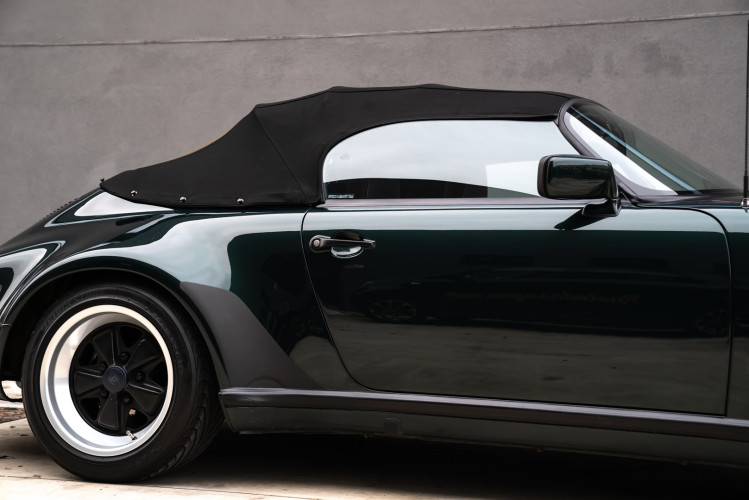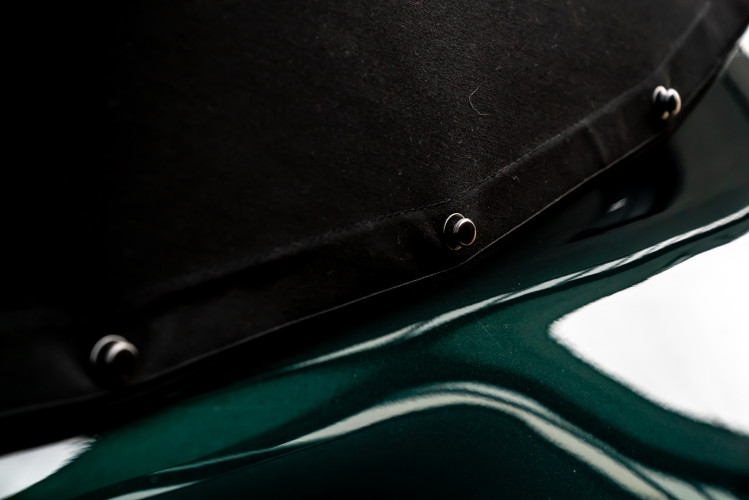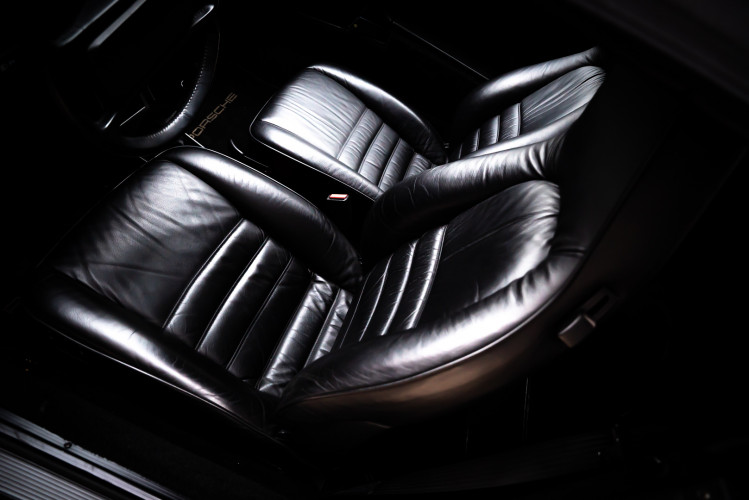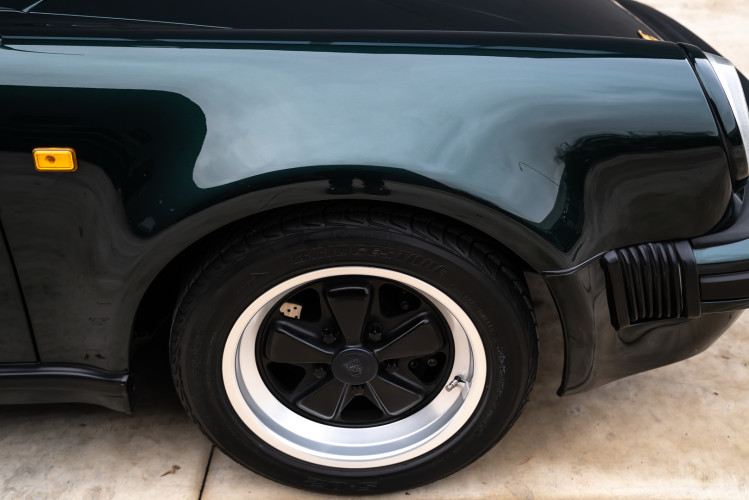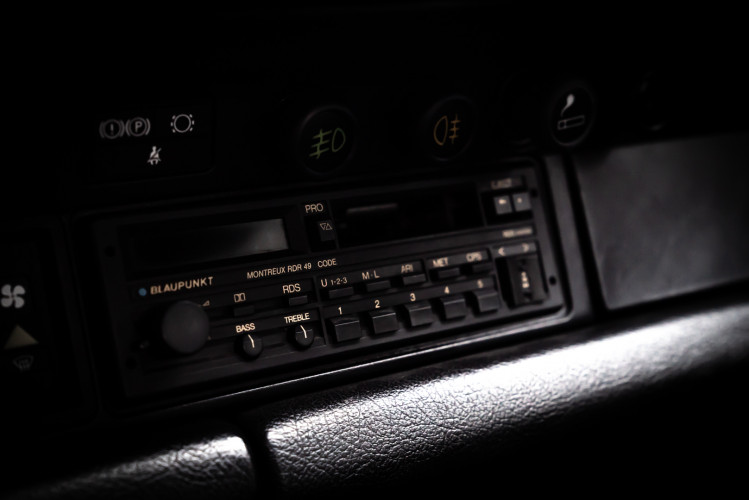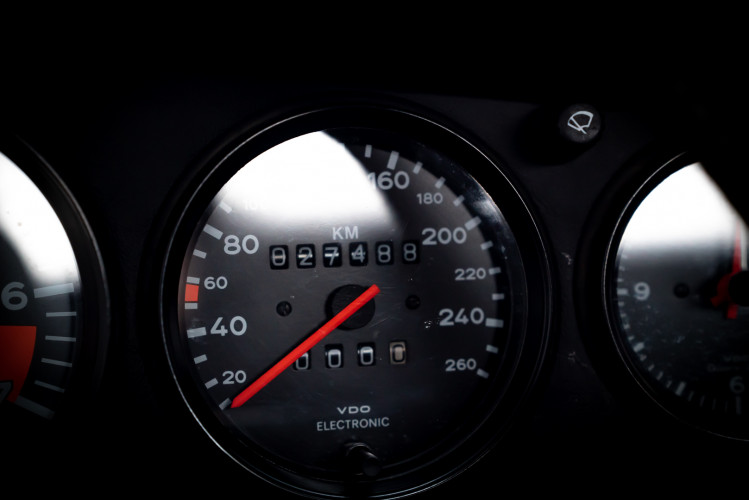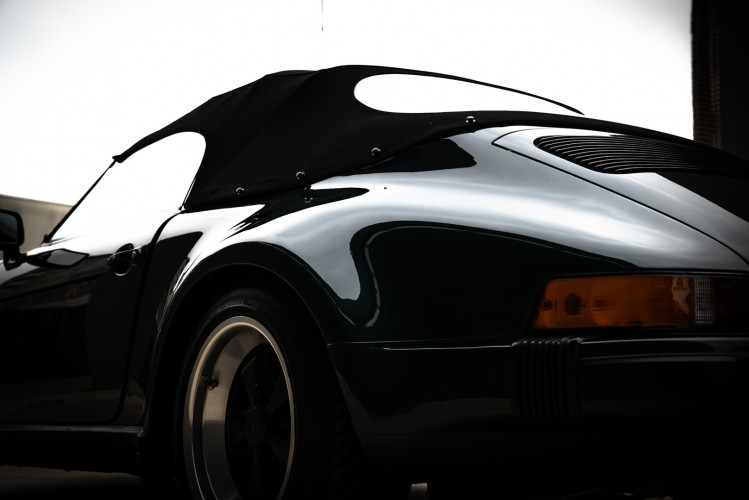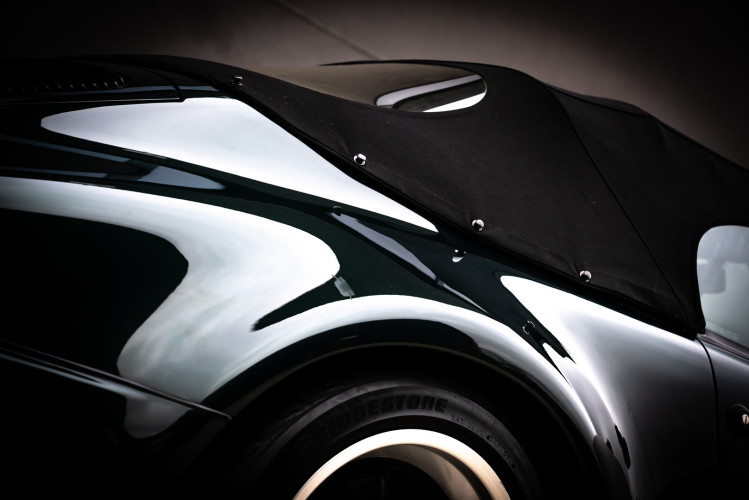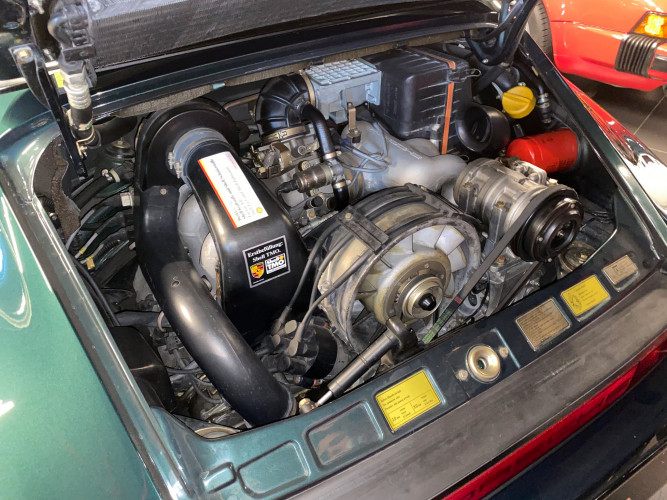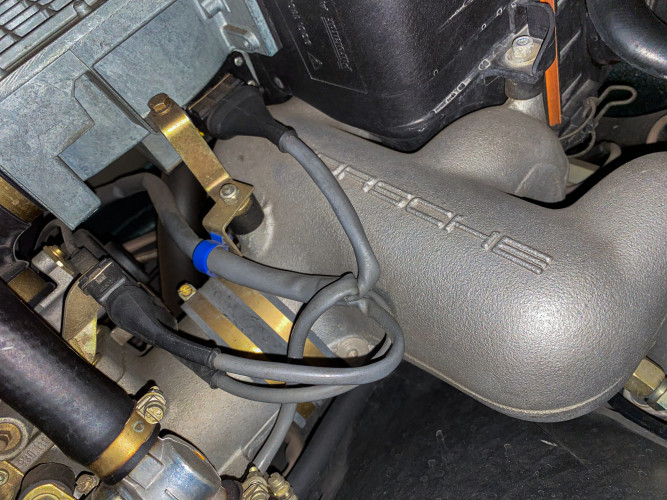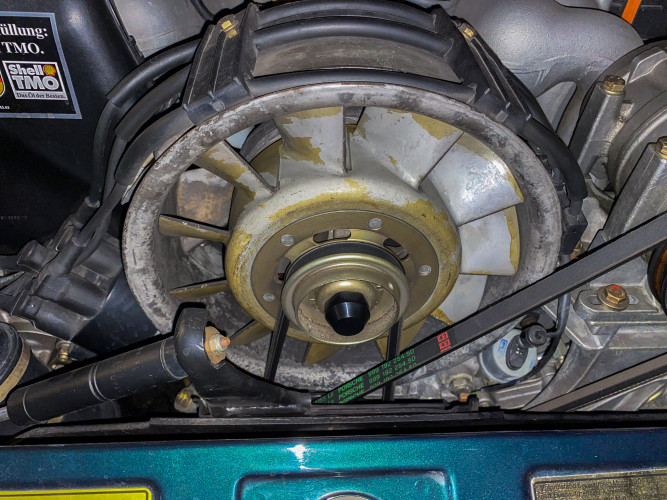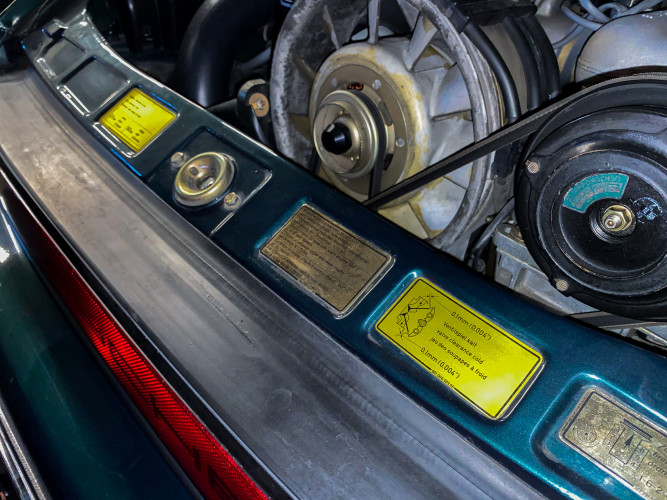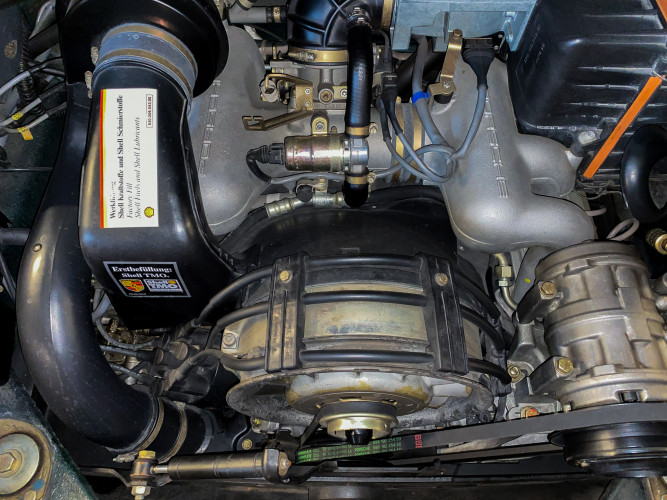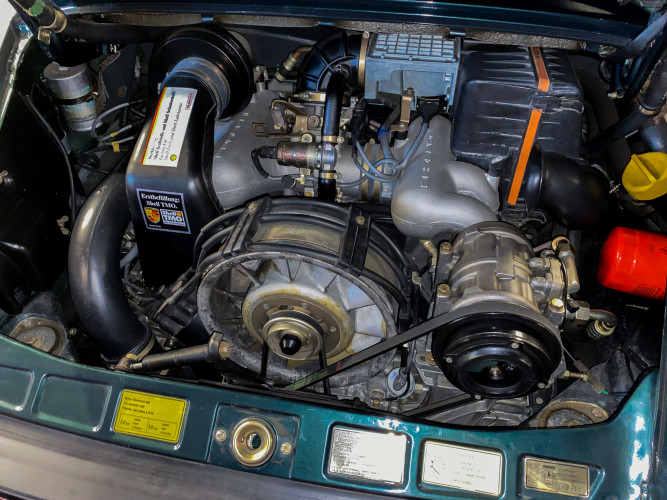 *Chassis: No. WPOZZZ91ZKS152758
*Engine: No.930/20*63K04640
*Gearbox No. 2K01880
*Power: 170kW (231 Hp) 5900 revs/min
*Torque: 284 Nm @ 4800 revs/min
*Wheeldrive: Rear
*Max Speed: 245 kph
*Certificates: ASI Targa Oro No. 41602 – Porsche Register Certificate

The History

The Speedster modeled other versions produced over the years in limited series, with which Porsche sought the utmost simplicity and lightness, offering sportier cars without a series of luxury accessories.
Simplified interiors and free of superfluous servomechanisms. In particular, with the Speedster, was resumed a path started with the homonymous version of the 356 from the 1950s.
It differed substantially from the convertible version for the lowering of the windshield, for the replacement of the hood with another smaller one, for the lightening of the bodywork (Turbo look) and for the fitting. The absence of side deflectors and other details, made this car very light and significantly improved its performance compared to the traditional version. The production of the 911 Speedster closed in 1989 with 2,104 units in the "Turbo look" and "Slim" versions. In Italy only the Turbo look version was marketed in about a hundred units.

Our Porsche 911 Speedster
This already rare Porsche Speedster version was further embellished at the time, since it was chosen by the owner in the very rare "Forest Green Metallic" color, one of the rarest colors ever, produced in just 18 units. It was also equipped with any possible optional, even with air conditioning and a self-locking differential.
The conditions of the cars are amazing, with only 27,500 original KM all serviced. First paint, interior preserved, mechanics intact with seals never has never been touched.
The car is also equipped with many very rare accessories, which the owner did not miss at the time of purchase, such as:
- Porsche original tire inflation compressor
- Porsche branded tire pressure gauge
- Official Porsche stone guard hood and many other small original accessories.
Obviously the car is perfectly efficient and ready for use.

The car is already accompanied by a Porsche Certificate of Origin, period use and maintenance booklet and service book.
It has also the ASI Gold Plate certificate.

It is possible to view the car online, by booking a call with one of our commercial operators, via Skype, Zoom, Whatsapp and Google Meet platforms.