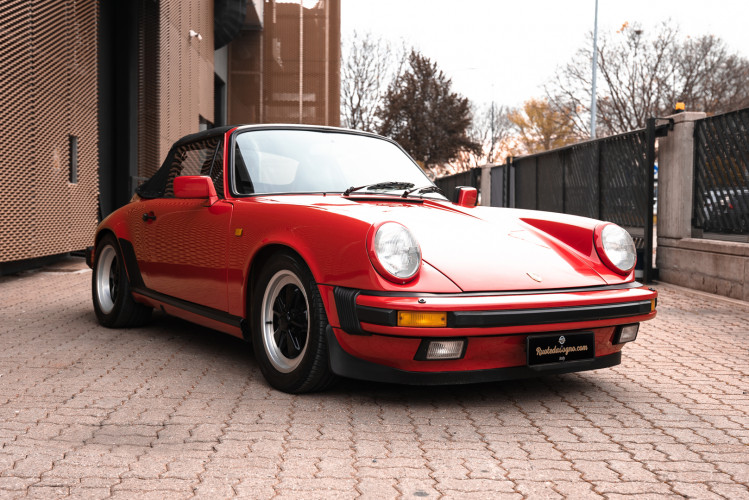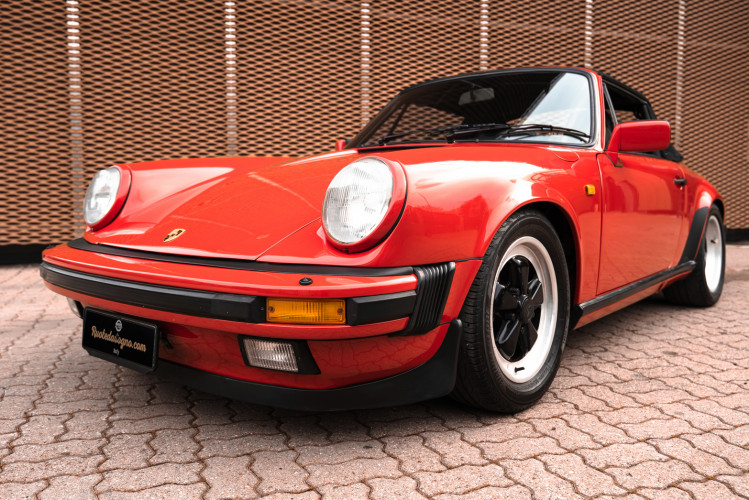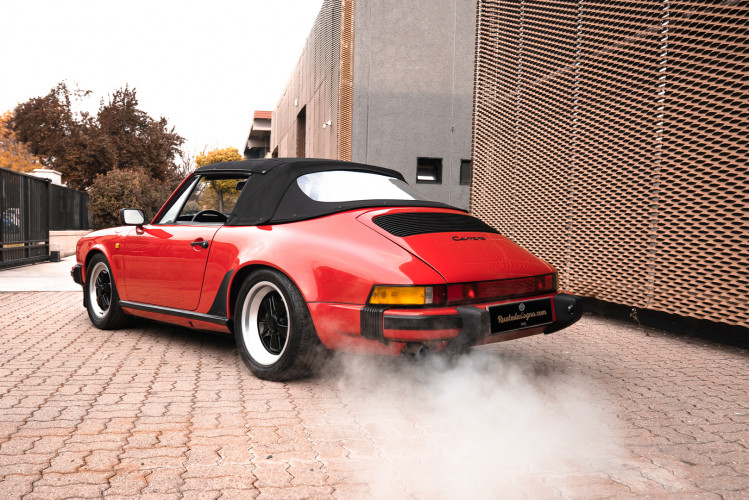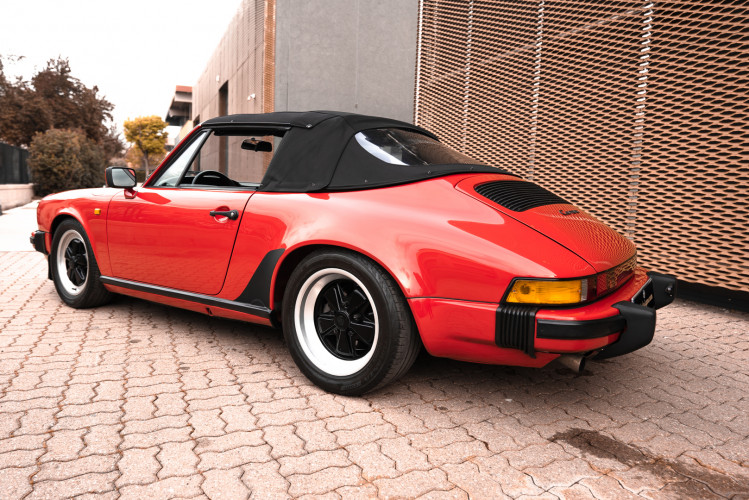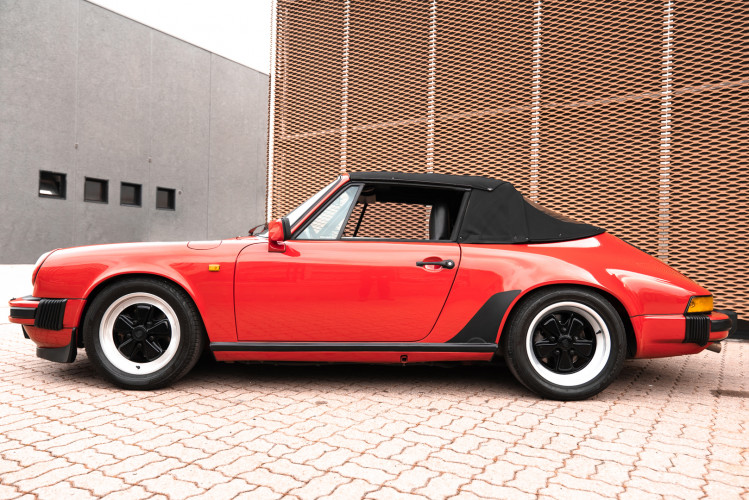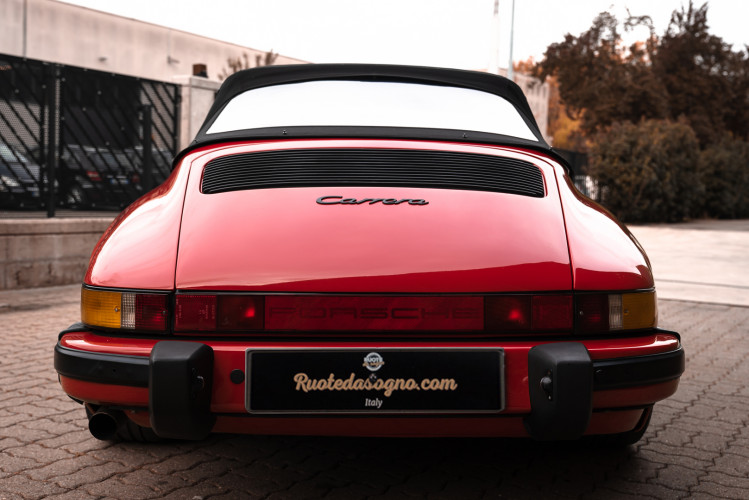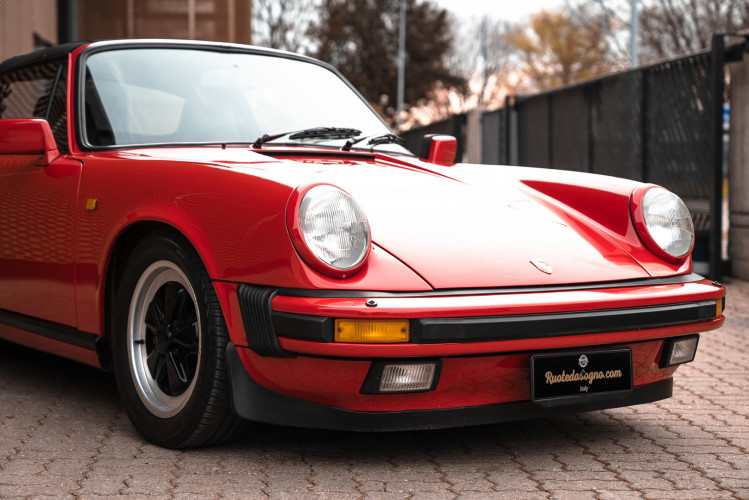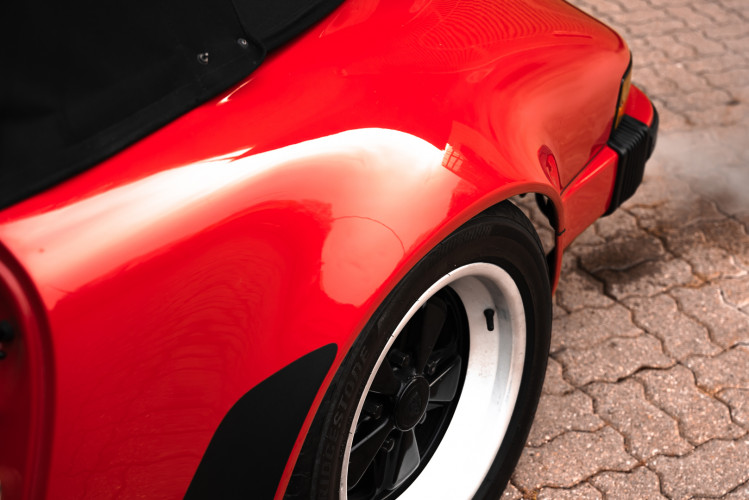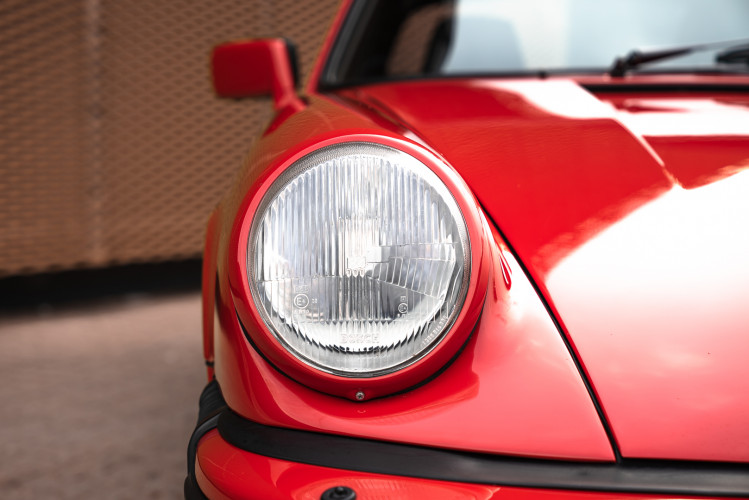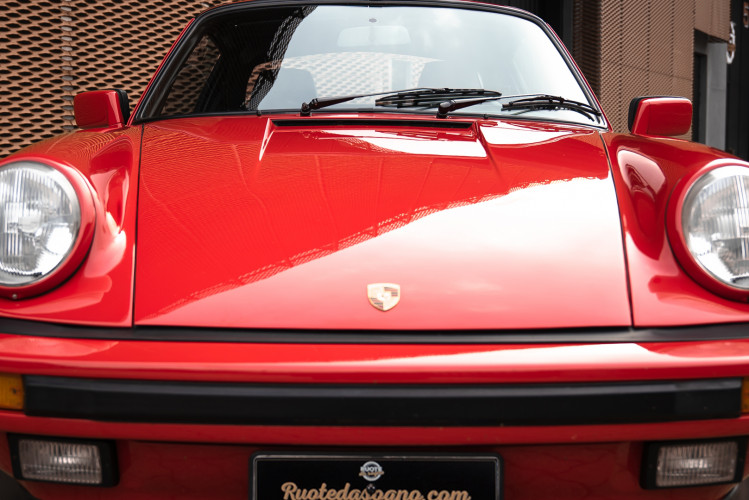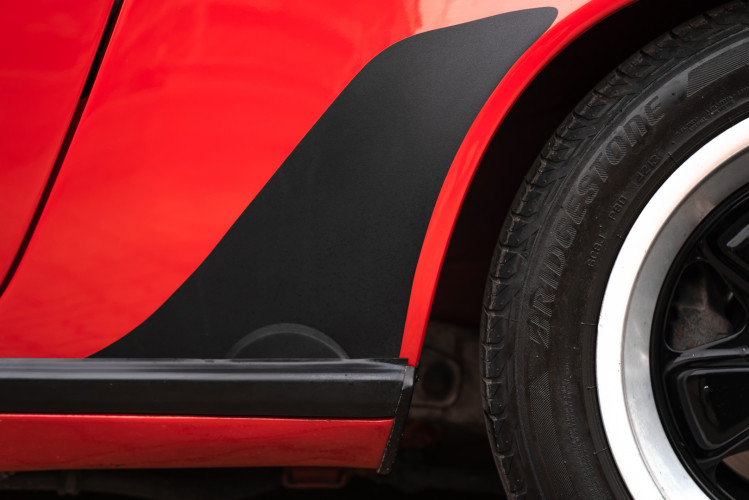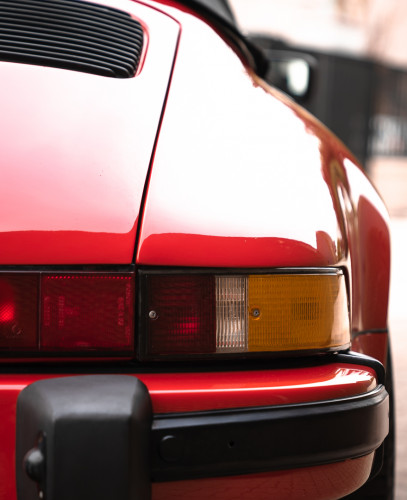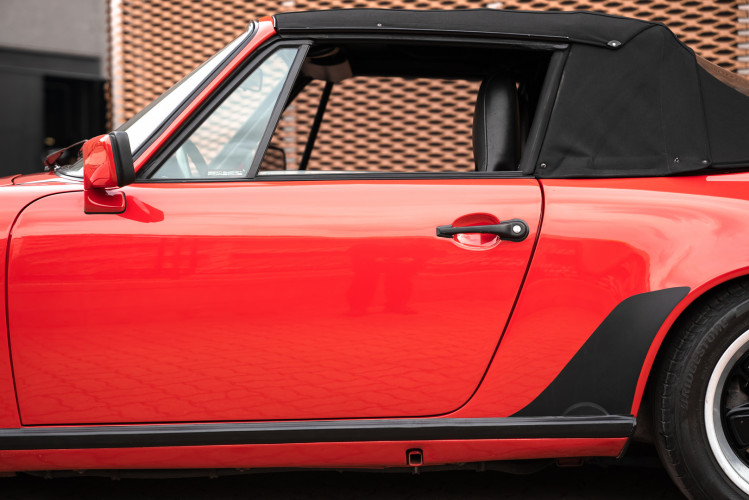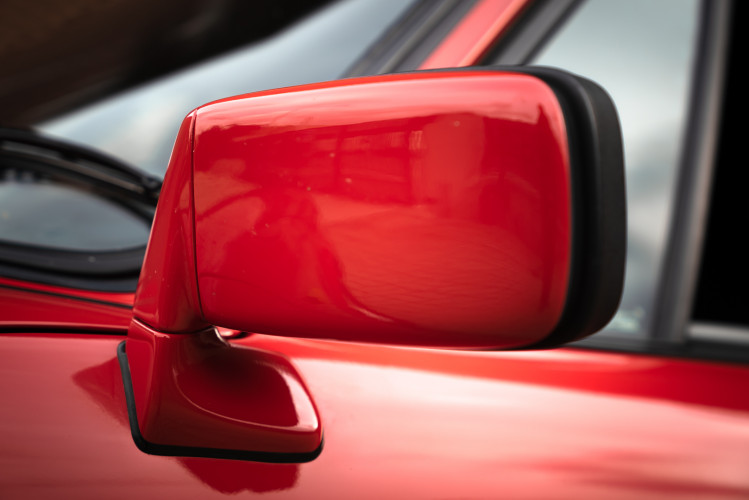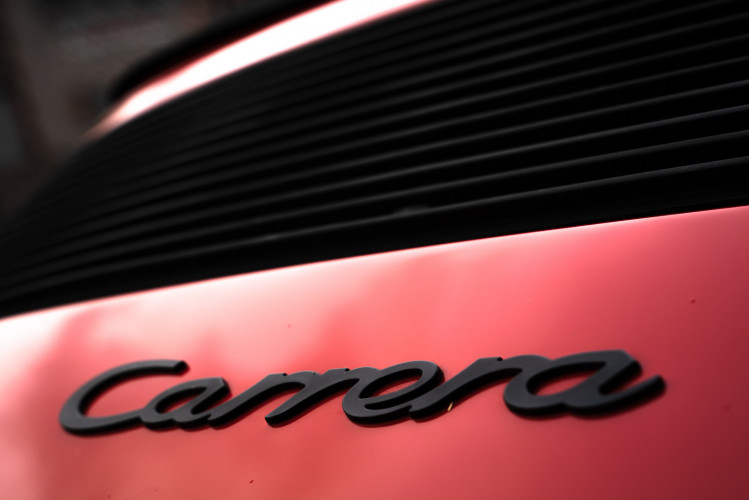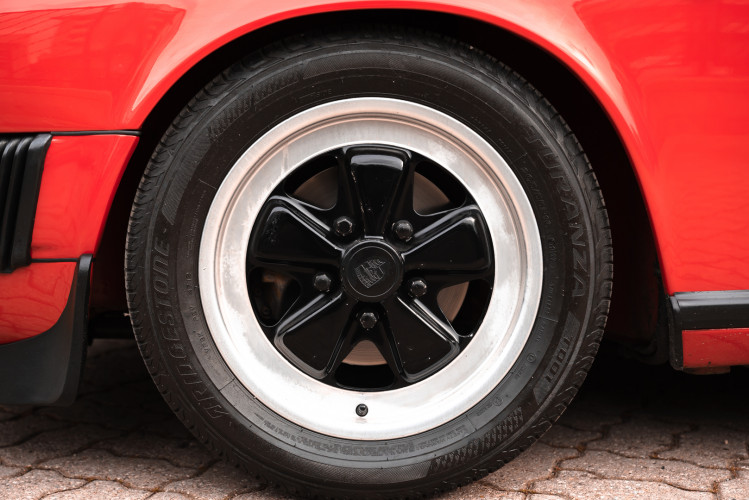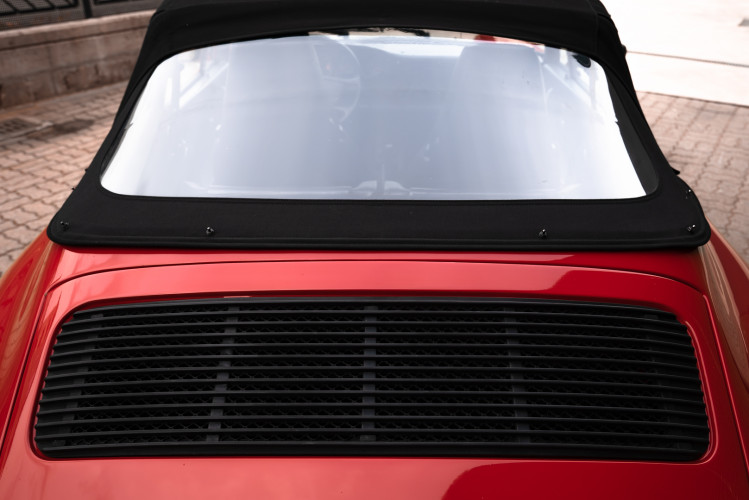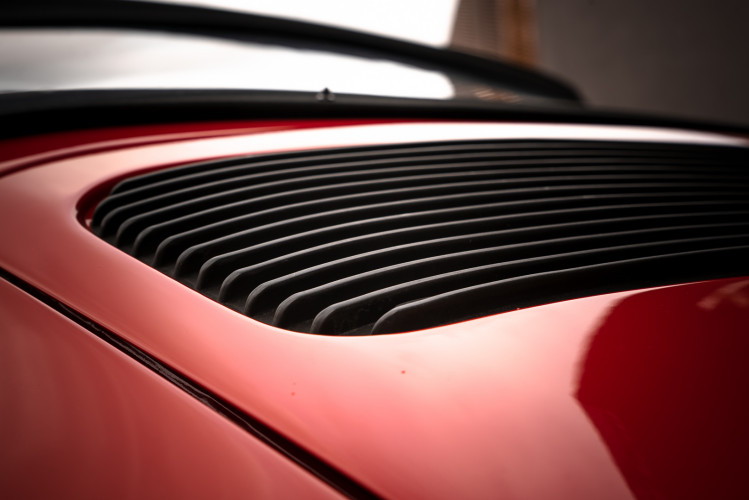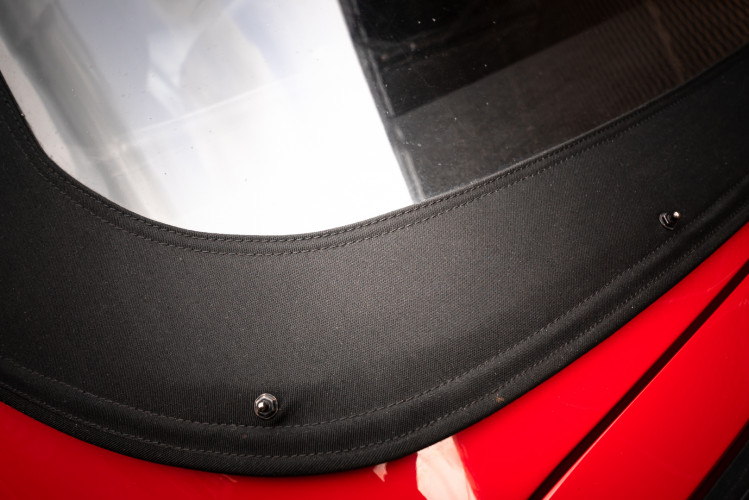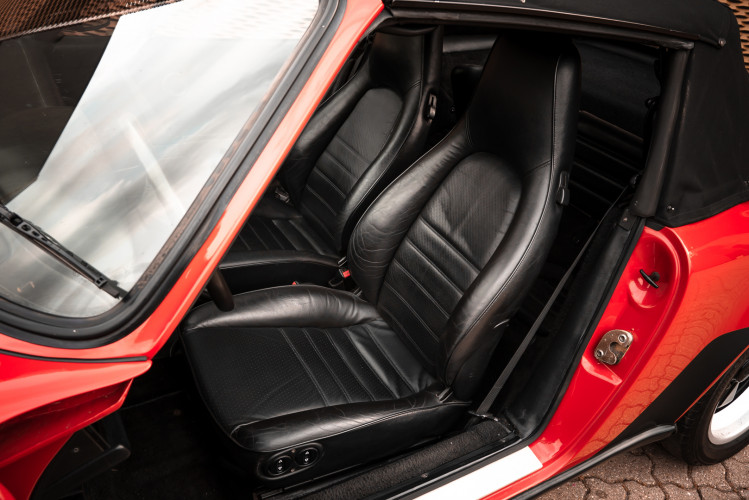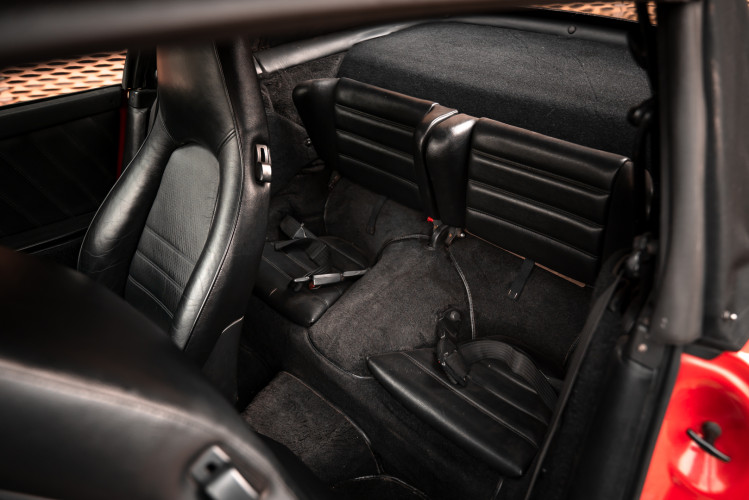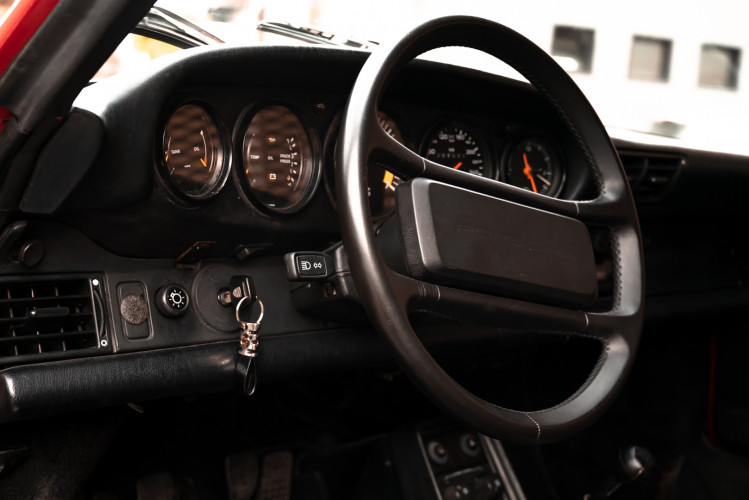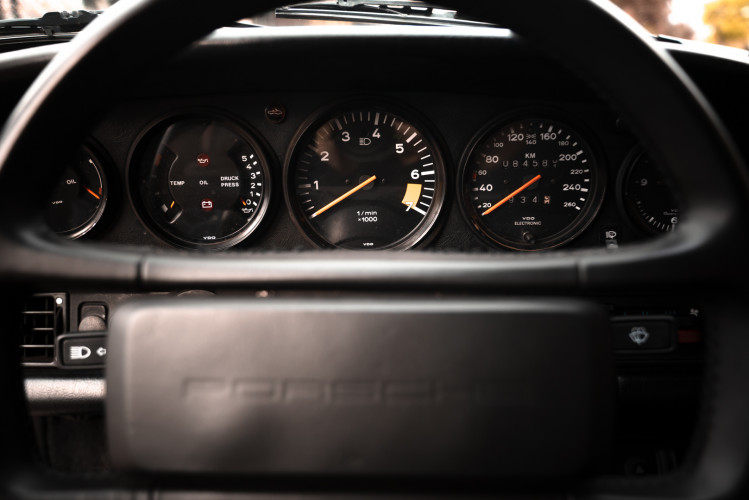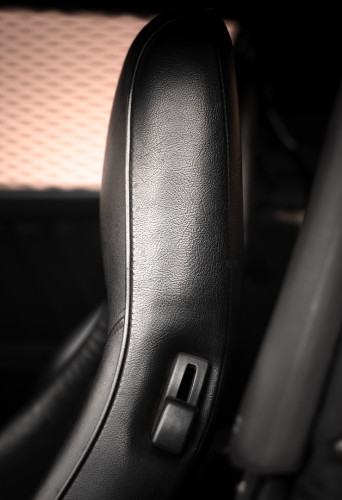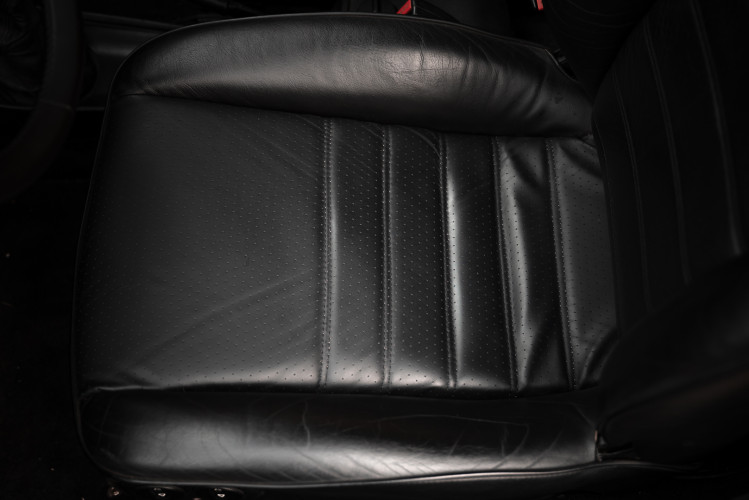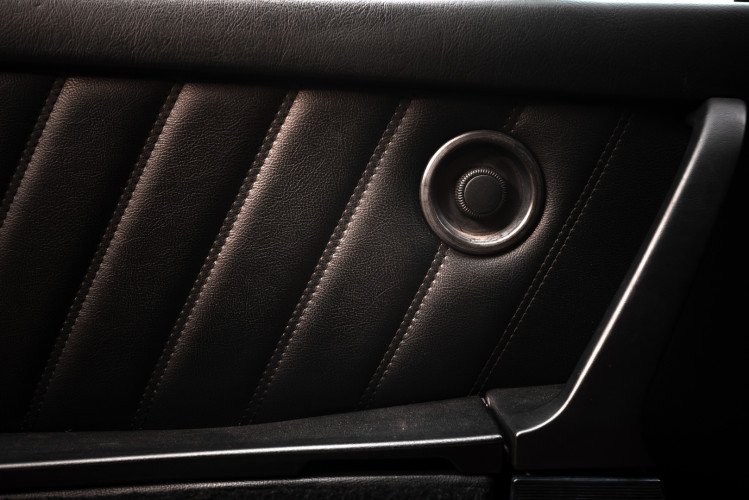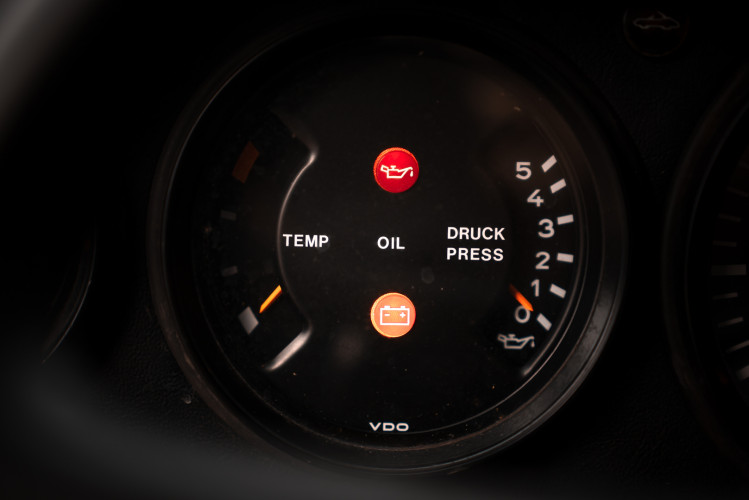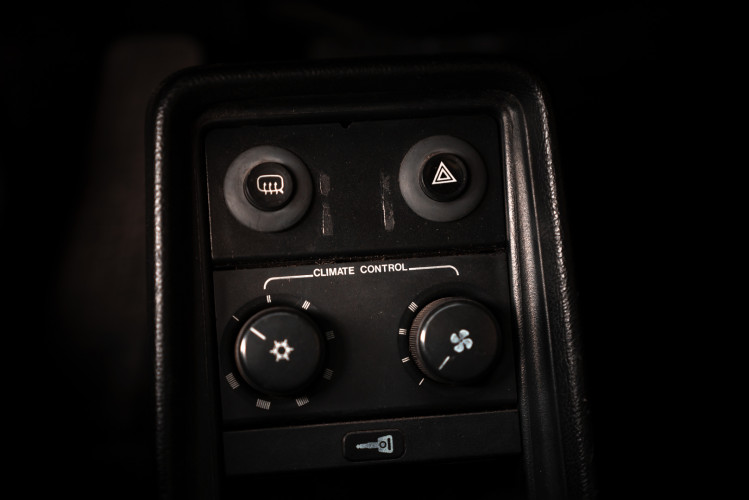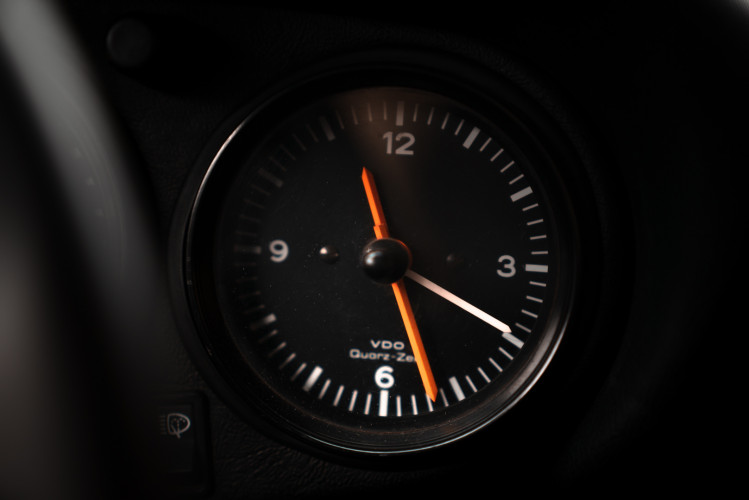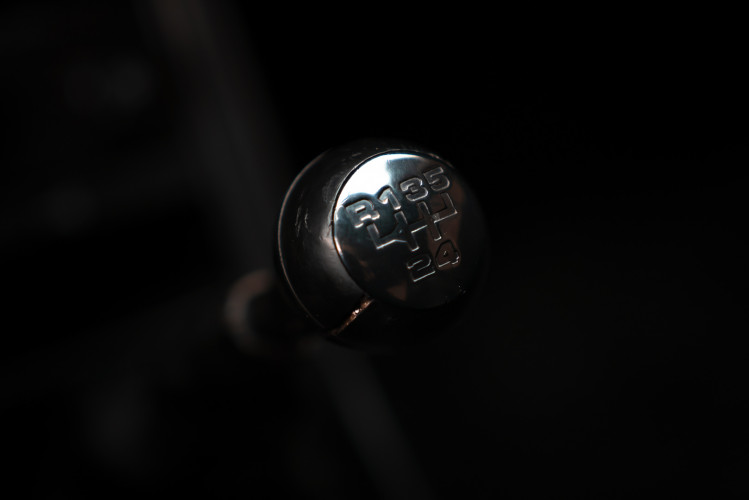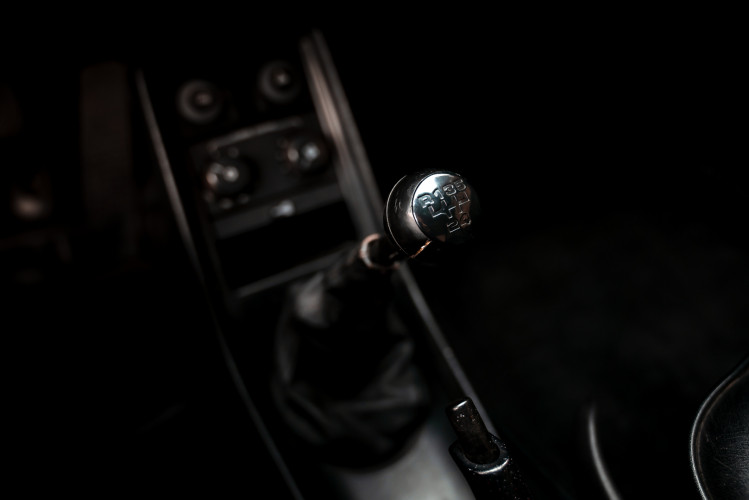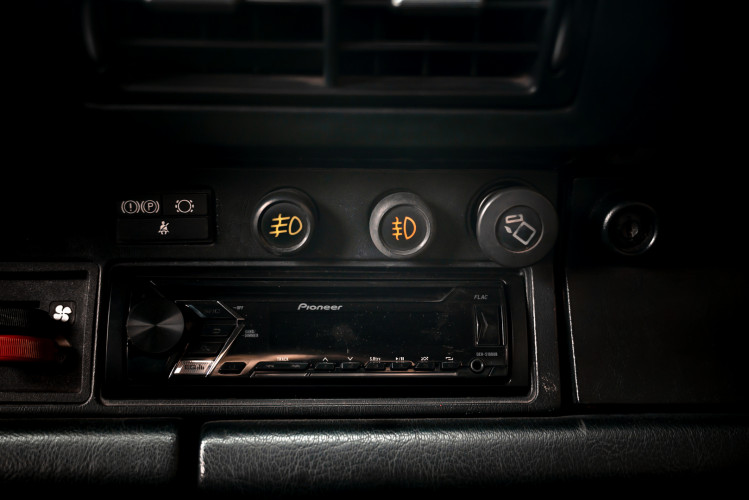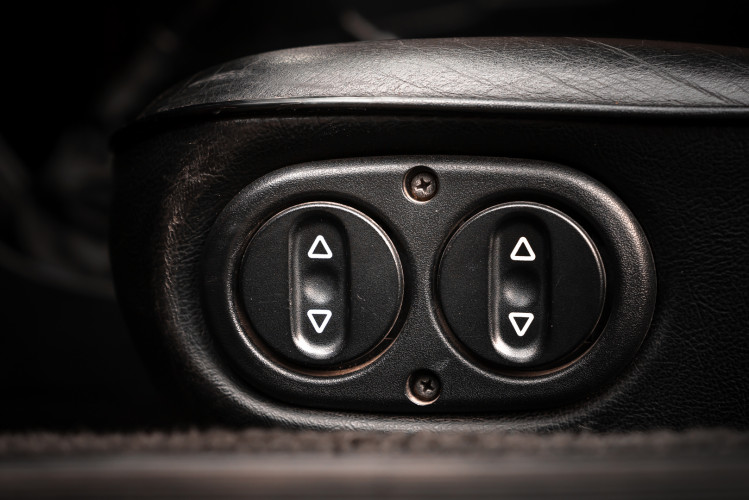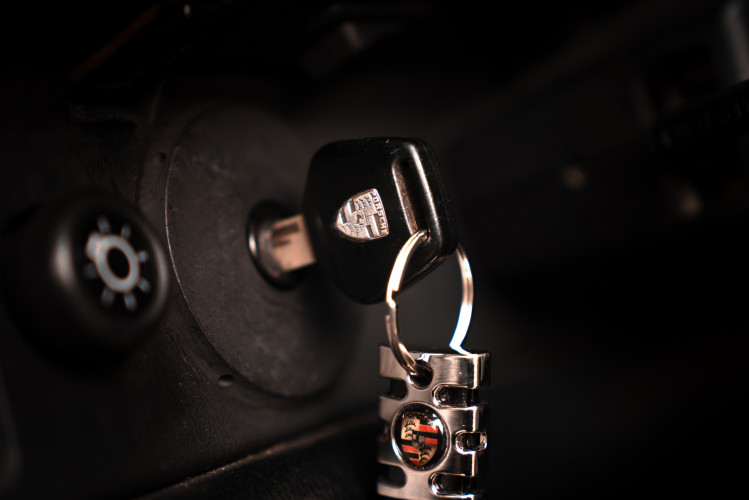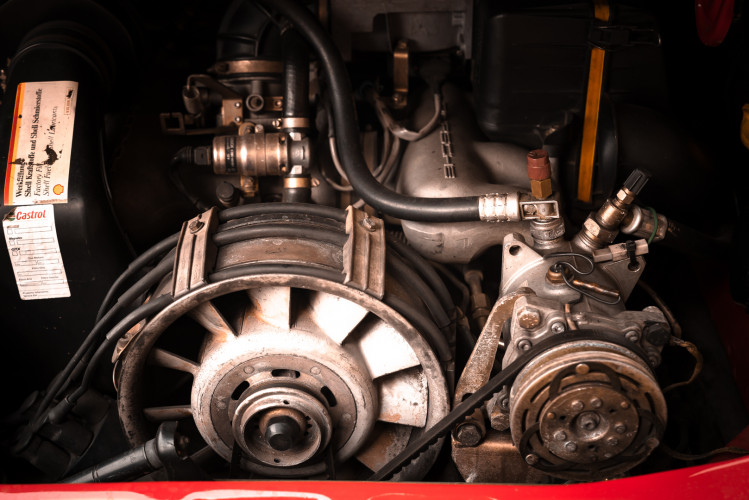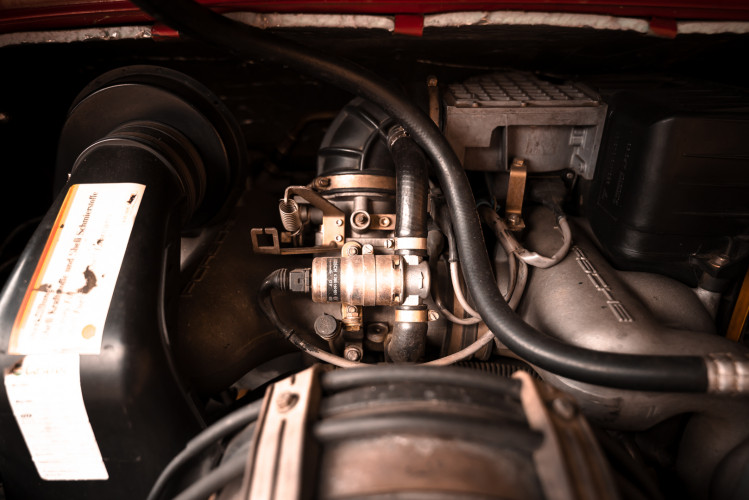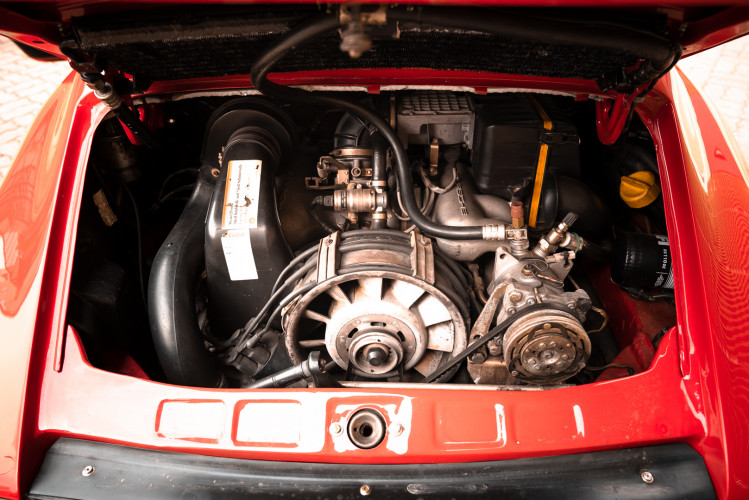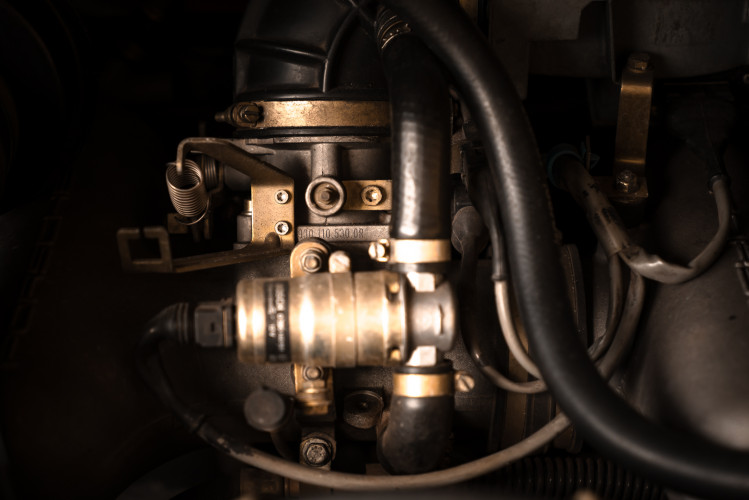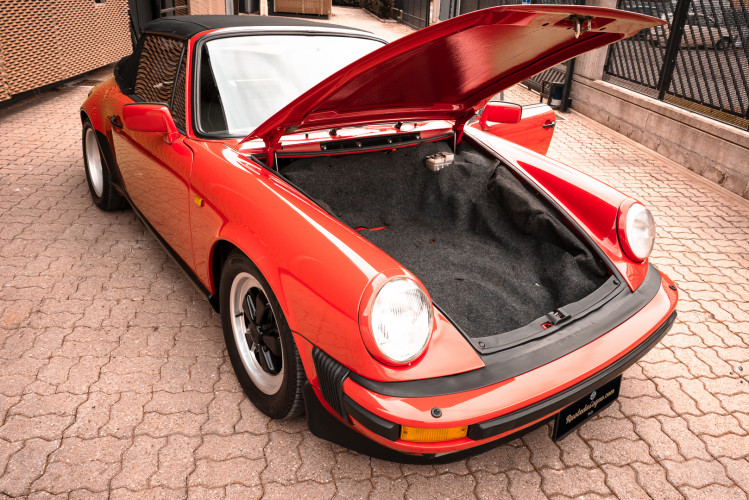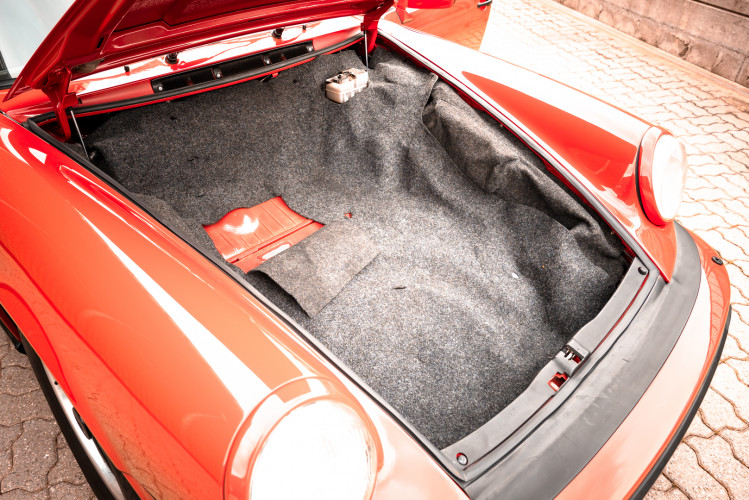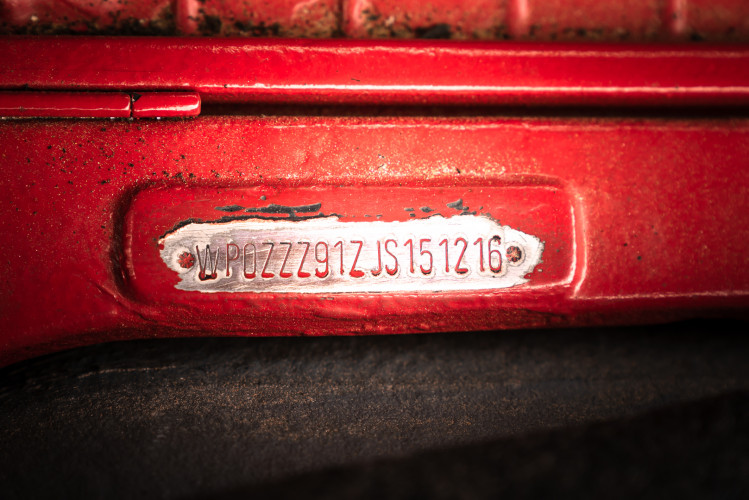 Chassis WP0ZZZ91ZJS151216
Engine Boxer 6 cylinder
Power 228 HP (170 kW)
Max Speed 245 kph
Acceleration from 0 to 100 Kph in 6,1 seconds

The new 911 Carrera with a 3.2 litre engine was unveiled in 1983 at the Frankfurt Motor Show.
Ignition and injection are now managed by the Bosch Motronic system, which sets the operating conditions of the engine according to the temperature of the heads and pistons.
The power is increased to 228 HP thanks to the bigger displacement and the adoption of a more powerful braking system, which guarantees smaller stopping spaces even on wet roads.
Disc brake sizes have been increased to improve heat dissipation.
In 1987 the G50 version was proposed with a new G50 transmission, replacing the type 915, with hydraulic clutch. This is considered one of the most exciting and pleasant manual gearbox ever made and mounted on road car, still today.
Also, they introduced the red back band and fog backs.

The car is in excellent condition, thanks to the recent restoration that affected the bodywork and part of the mechanics.
- Well-preserved black leather interiors, such as door panels
- Original dashboard and dials, fully working
- Original leather steering wheel
- Periodically overhauled and serviced engine
- Original rims restored with 90% tires
- Grids, moldings, writings, and emblems are new.
- Black capote in excellent condition

This classic Porsche 911 Carrera 3.2 Cabrio G50, represents an excellent investment destined to maintain its value in the medium term, especially for Porsche collectors.
All Porsche Cabrio and Targa models are growing during this period.

You can see the car online, booking a live call with one of our commercial operators, via Skype, Zoom, WhatsApp and Google Meet platforms.