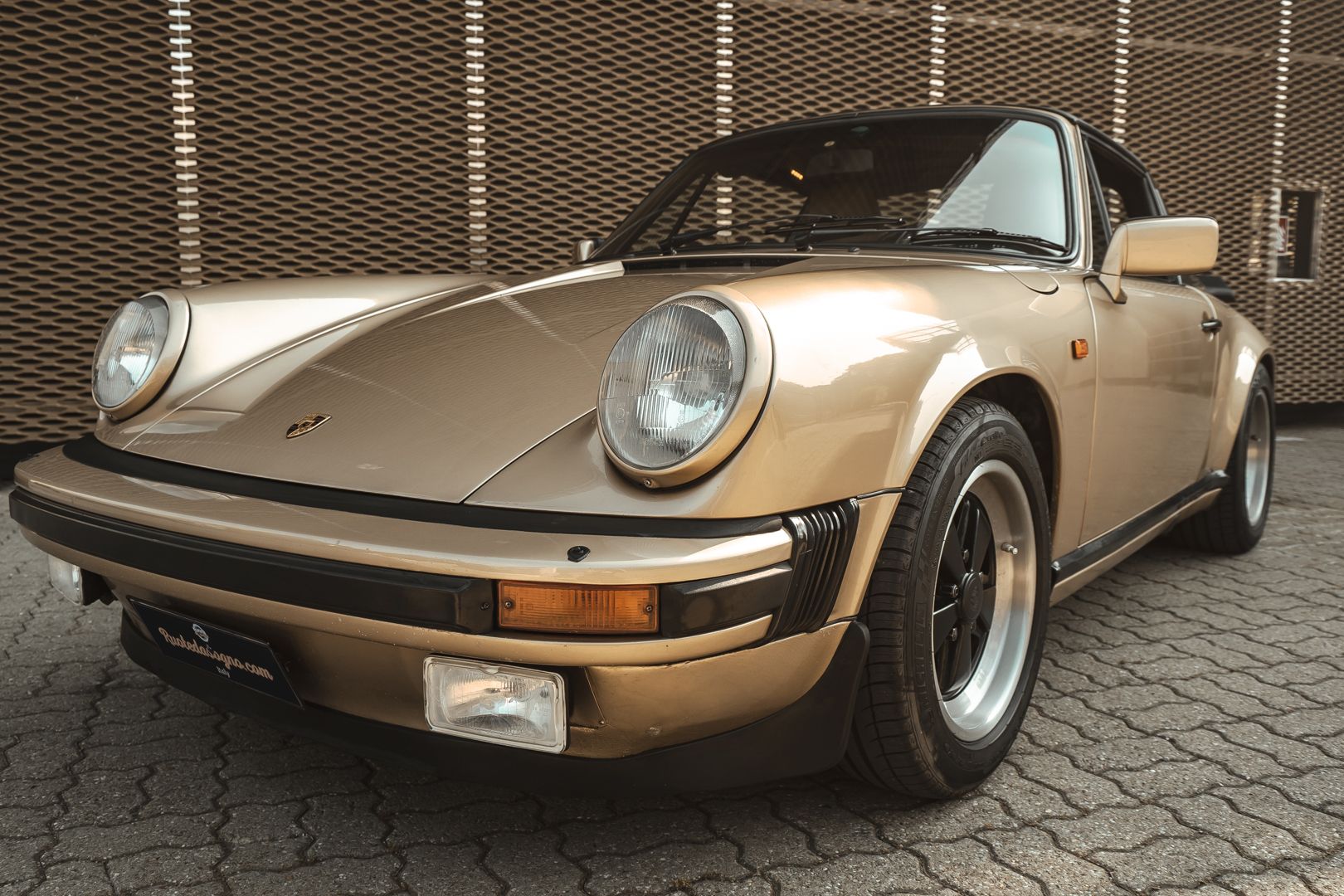 Sold
1985 Porsche 911 Carrera 3.2 Targa
Model

911 Carrera 3.2 Targa
Body colour

Casablanca Beige

Interior colour

Beige Leather / Cloth

Registration

ASI, Certificate of Origin
Chassis WP0ZZZ91ZFS140868
Engine Boxer 6 cilynders
Power max 170 KW (231 HP)
Drive Rear Wheel Drive (RWD)
Max Speed 245 kph
Acceleration 0 to 100 kph in 6,1 seconds

ASI Registration n. 403612
Porsche Certificate of Origin
Conservative Restoration

The new 911 Carrera with a 3.2-litre engine was unveiled in 1983 at the Frankfurt Motor Show.
Ignition and injection are now managed by the Bosch Motronic system, which sets the operating conditions of the engine according to the temperature of the heads and pistons.
The power increases to 228 hp, all of which can be safely exploited thanks to the increase in displacement and the adoption of a more powerful braking system, able to guarantee reduced stopping spaces even on wet spaces. The dimensions of disc brakes have been increased to promote more effective heat dissipation and, on the engine, and oil chain curtains have been mounted.
Our Porsche 911 Carrera 3.2 Targa is a car in good condition, intended for users who do not always want to take advantage of the speed performance of the 911, but which enhances the possibility of traveling for pleasure even at low gaiter and especially with the roof open.

- ASI Certificate
- Porsche Certificate of Origin
- Bodywork in the beautiful Casablanca Beige paint
- The interiors have been totally restored recently by the specialists of "Medici"
- The internal instrumentation is the original and working one.
- Car with Italian license plate and documents, subjected by its last owner to the necessary checks.
- Duplicate of the keys available.

You can view the car online, booking a call with one of our business operators, via Skype, Zoom, WhatsApp and Google Meet platforms.