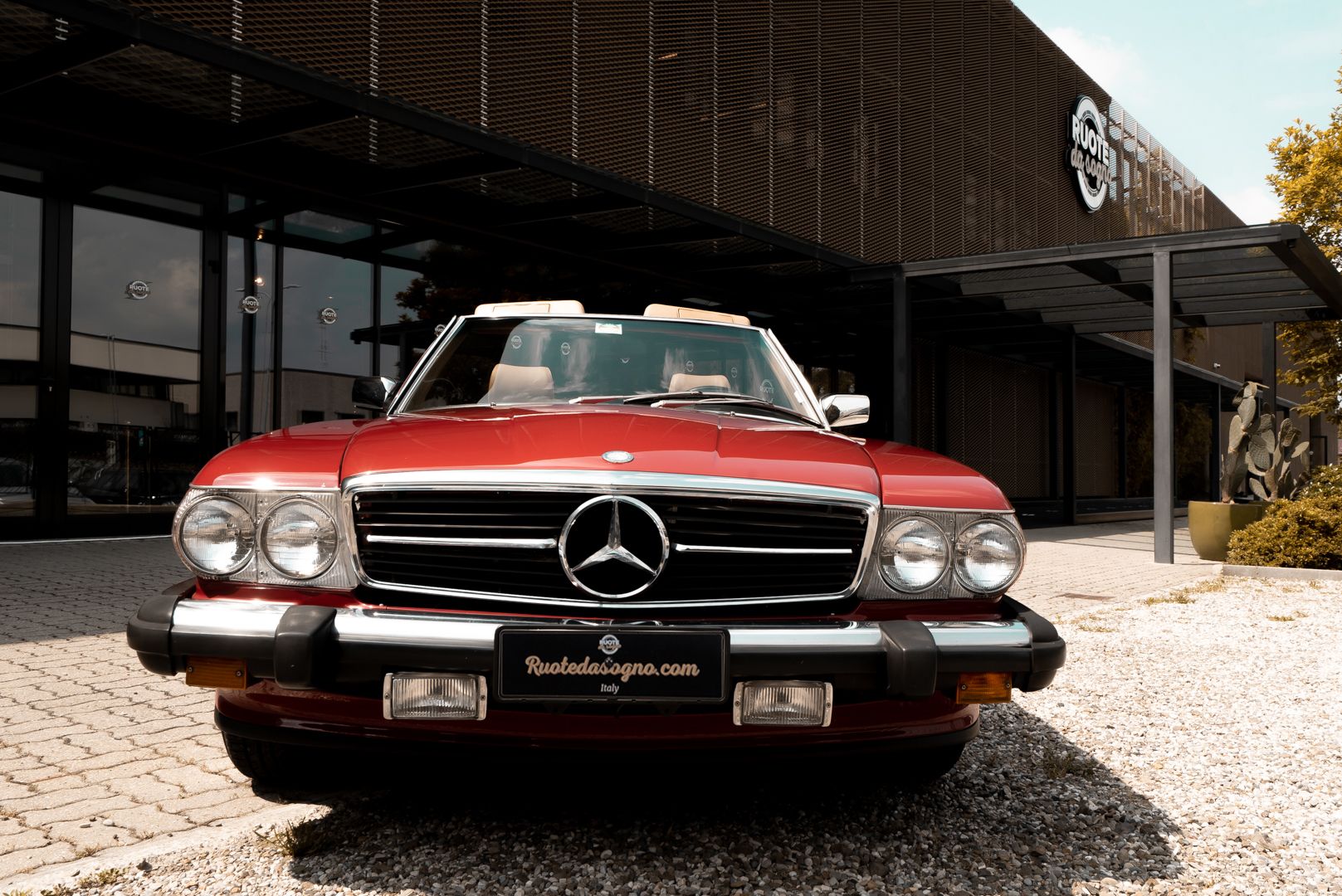 1985 Mercedes-Benz SL 560
Registration

ASI Gold Plate
The US has always been the benchmark market for Mercedes-Benz, especially when it comes to marketing prestigious models, although it has also been marketed in other non-European countries, including Japan and Australia. The Mercedes-Benz SL, series R107, is no exception, indeed, two thirds of the total production was registered in the United States. The SL R107s planned for the US market differ from the European ones for some aesthetic details, first of all that of the front optical groups split into two circular headlights each. Another obvious peculiarity lies in the much more protruding bumpers, 203 mm more for each, both front and rear. Furthermore, the presence of the catalyst is present from the outset.
As already seen, the first model of the R107 series planned for the US market was the 350SL 4.5, in practice a 450SL with a reduced engine to 190 HP, which then dropped again to 180 HP. This model, introduced a few months after the debut of the R107 in Europe, from the following year was simply renamed to 450SL.
In 1981, the 450SL was replaced by the 380SL, whose engine instead produced only 155 hp against the 204 hp of the less powerful 380SL expected in Europe.
This model, produced until 1985, was later replaced by the 560SL, whose M117E56 engine produced up to 227 HP at 4750 rpm, with maximum torque of 373 Nm at 3250 rpm.
•
This car is in perfect condition of bodywork, interior and mechanics, as it has been completely restored.
The hard top of the car is available.
Registered in the historical register ASI - Gold Plate (Automotoclub Storico Italiano)
It shows no signs of rust.
•
The car is visible in our showroom, in Reggio Emilia, Italy.