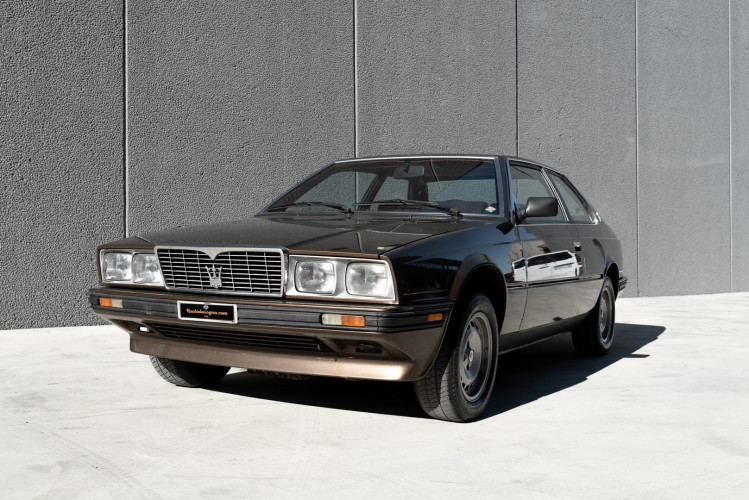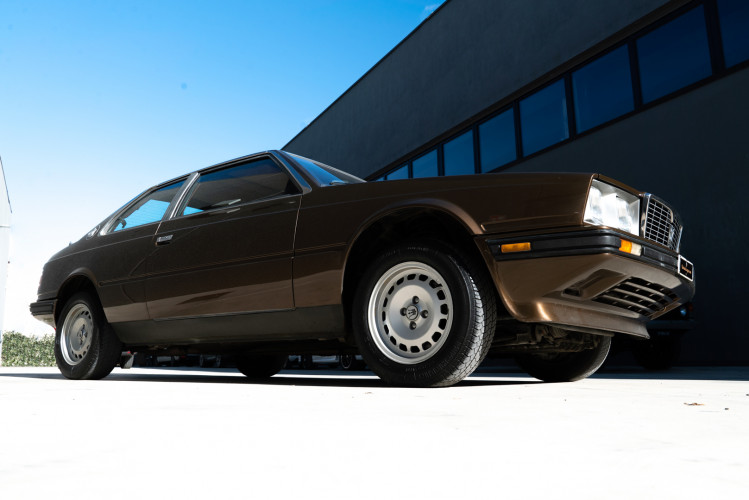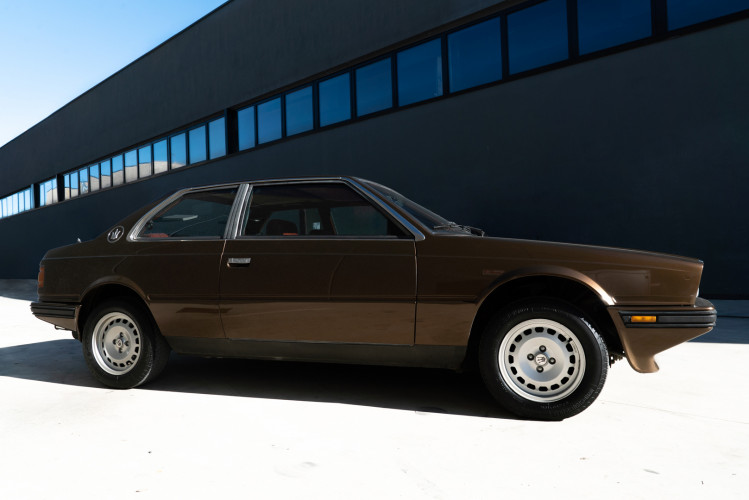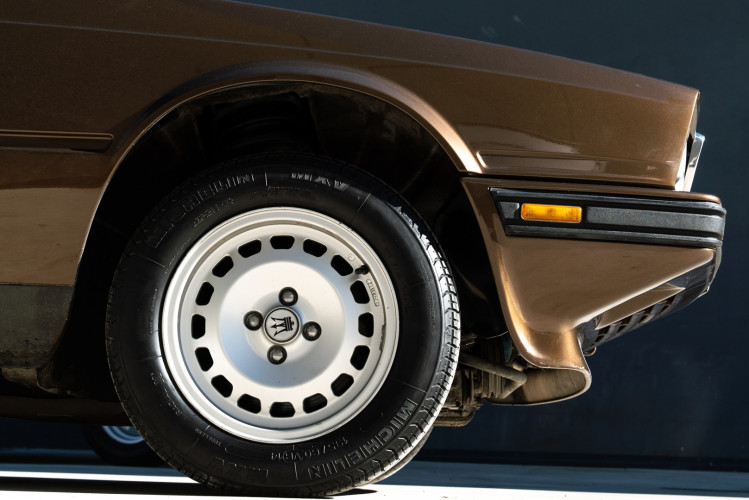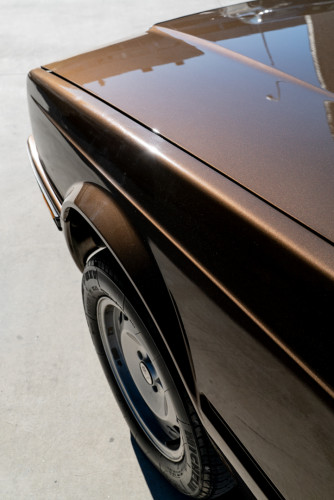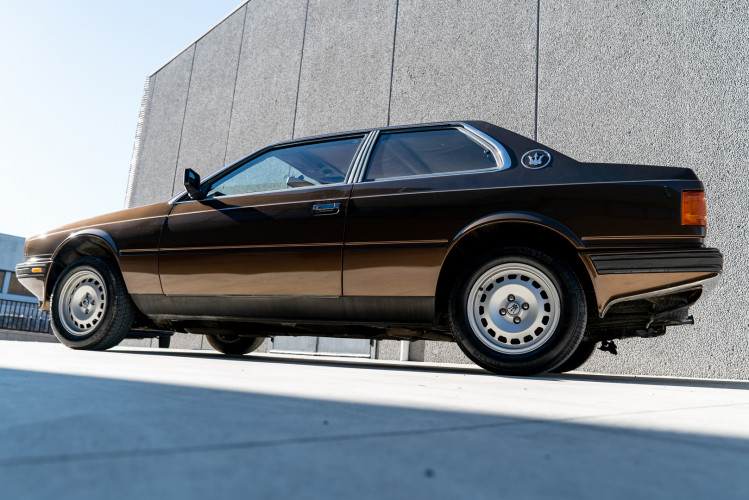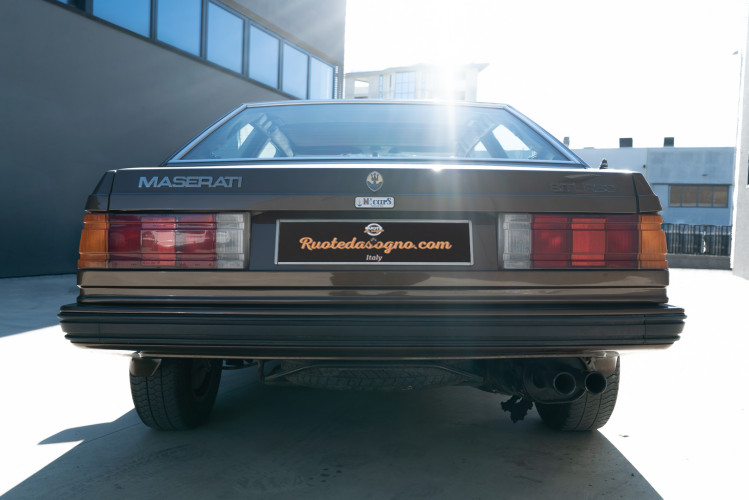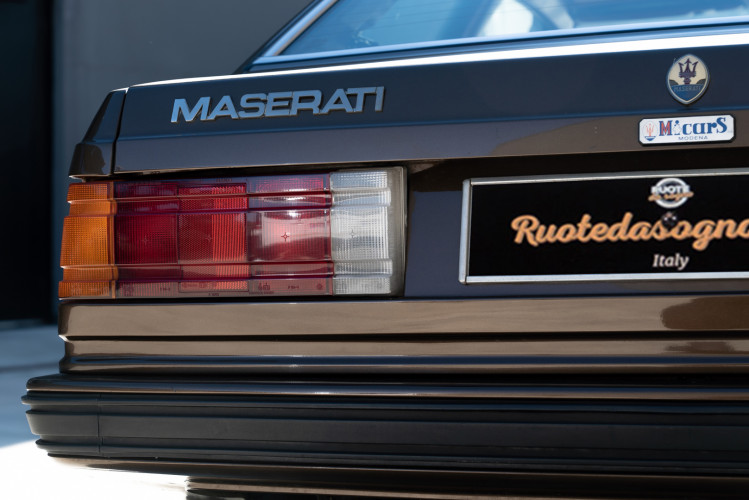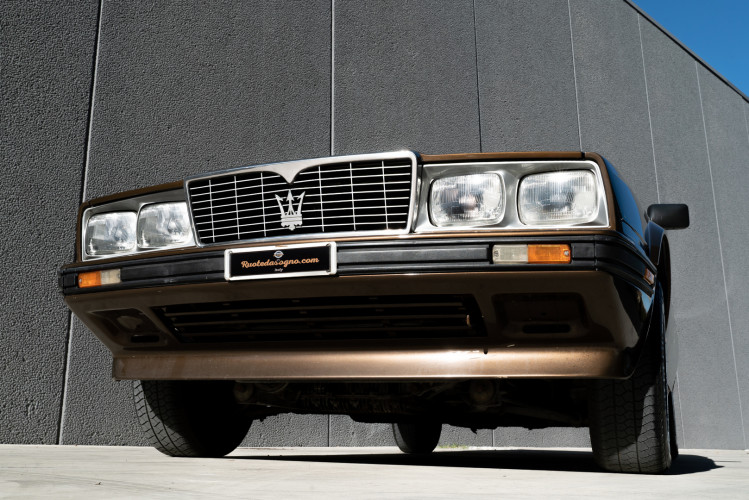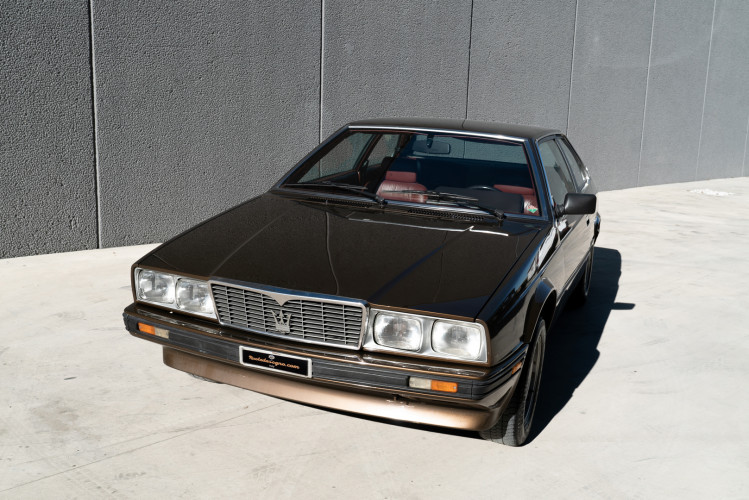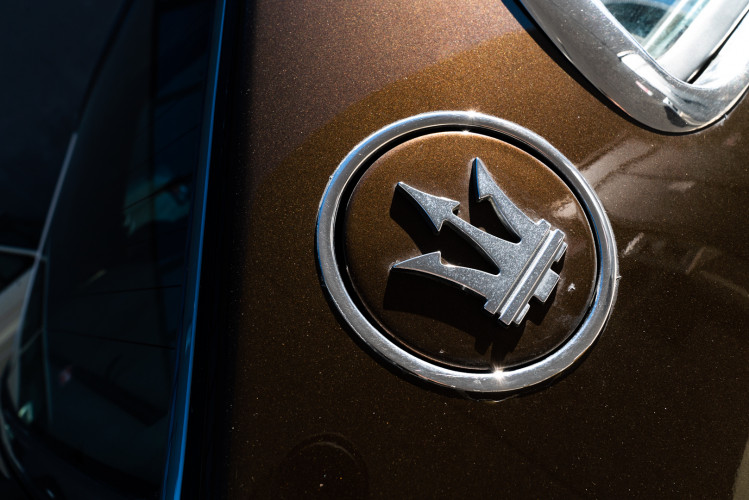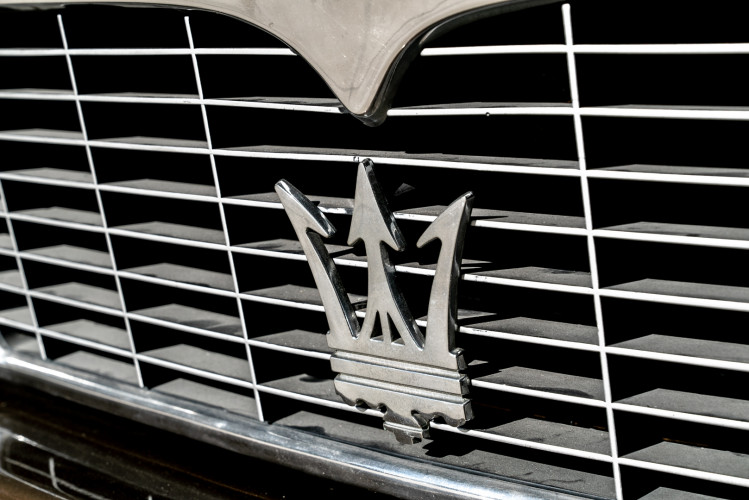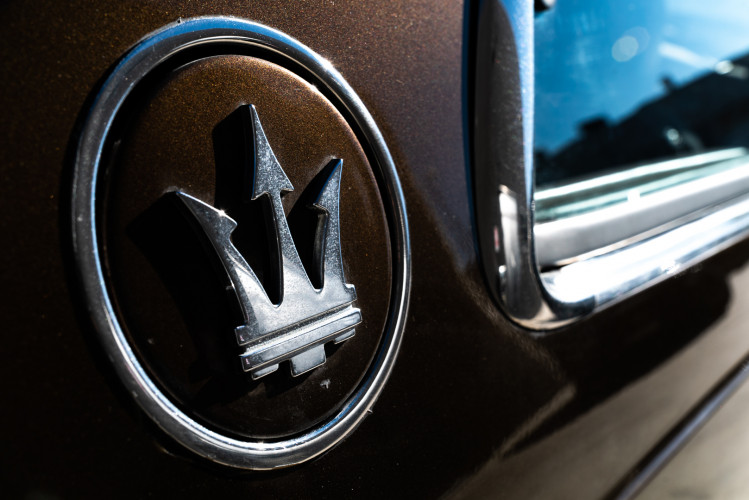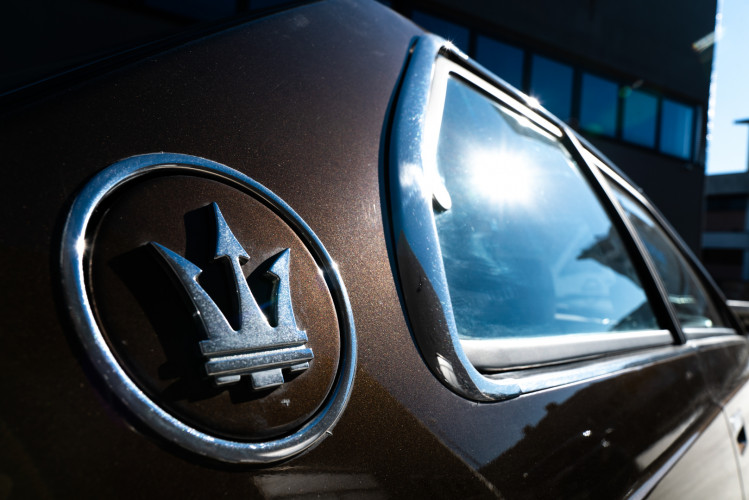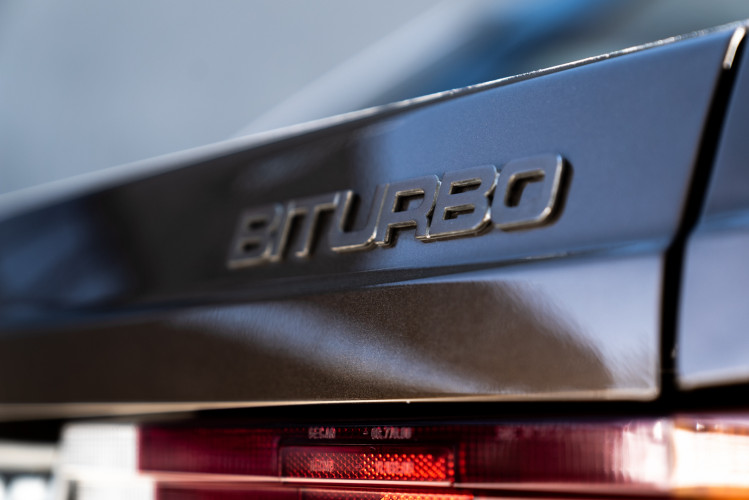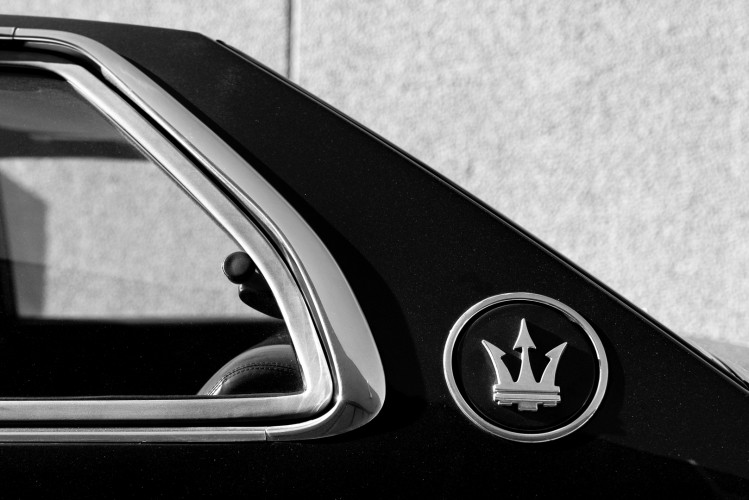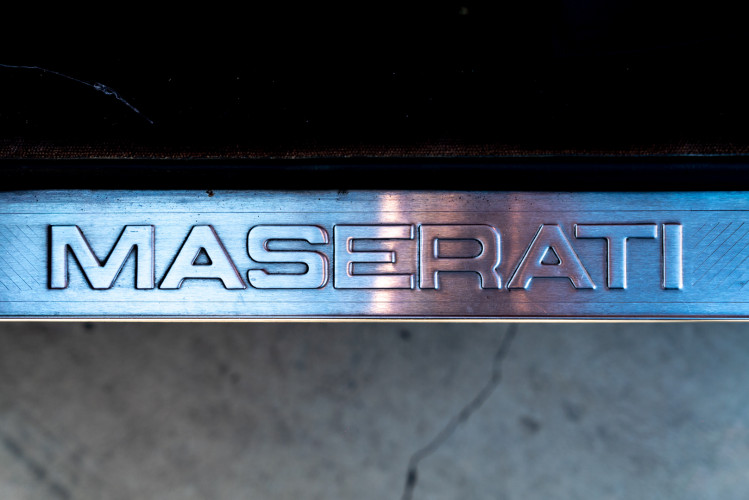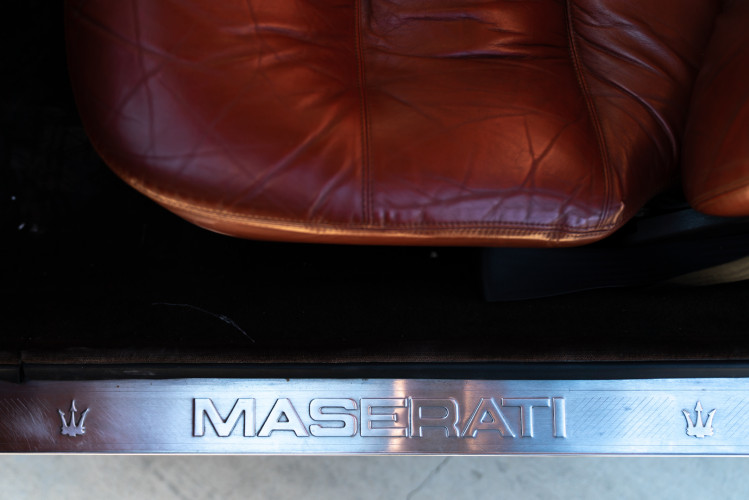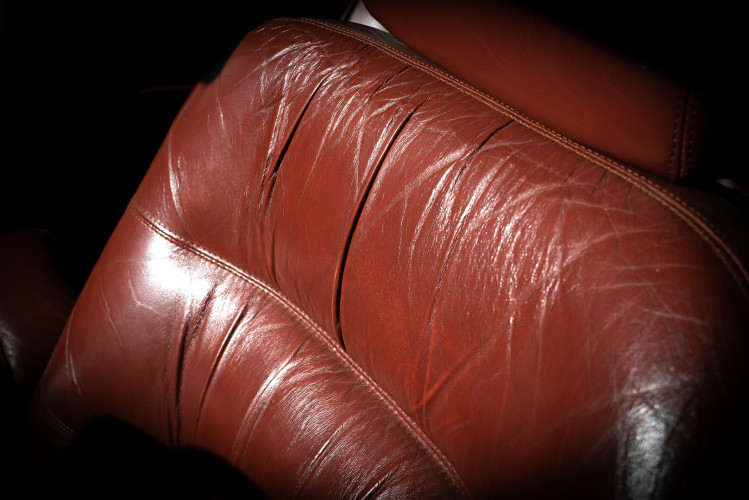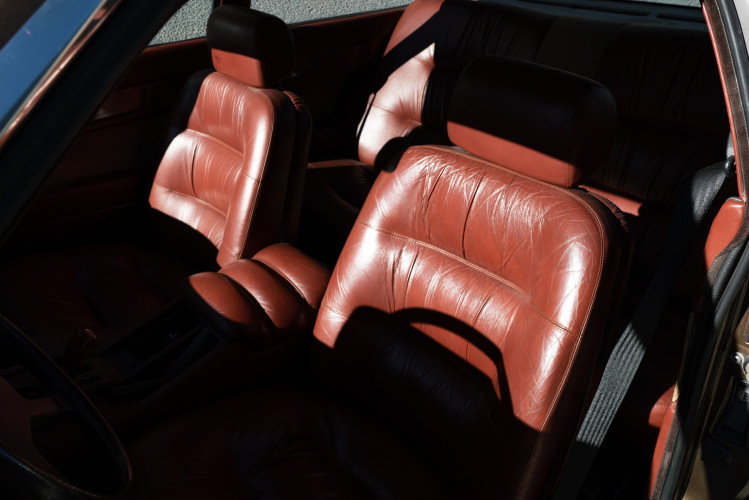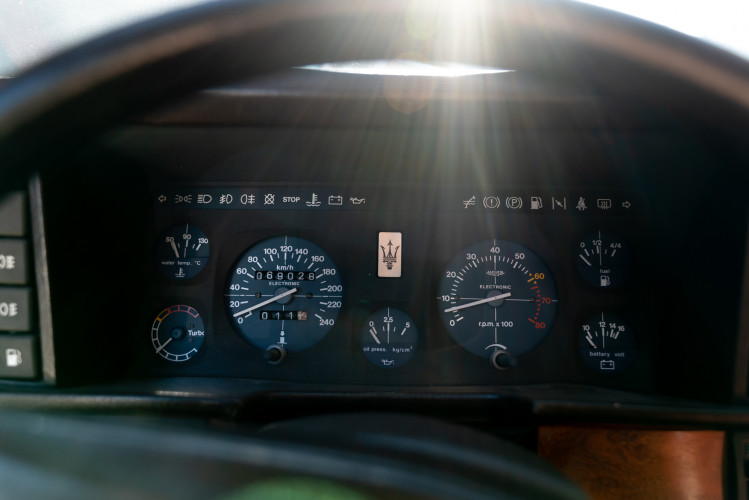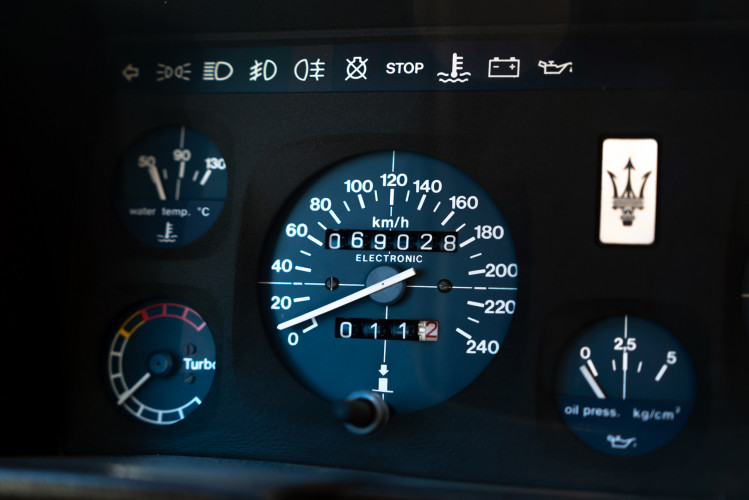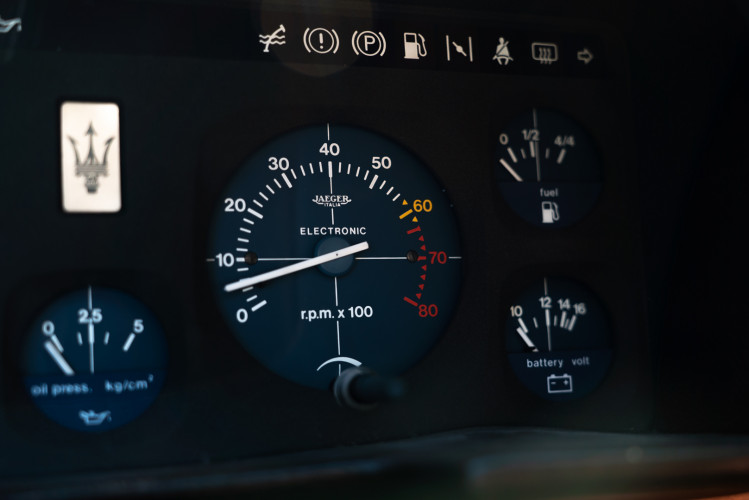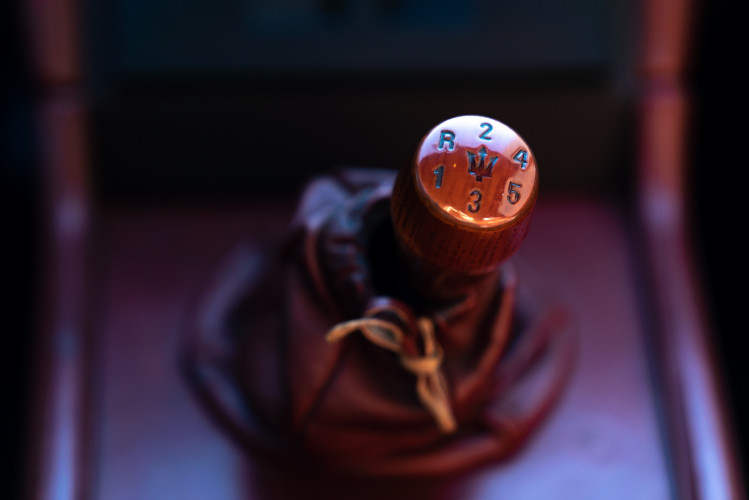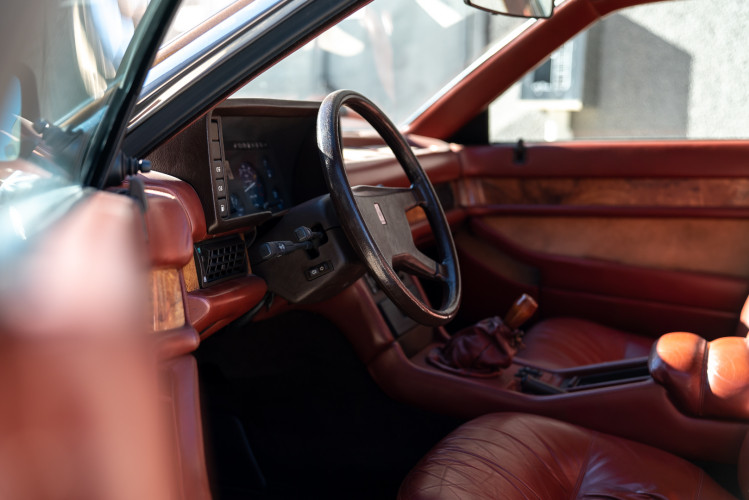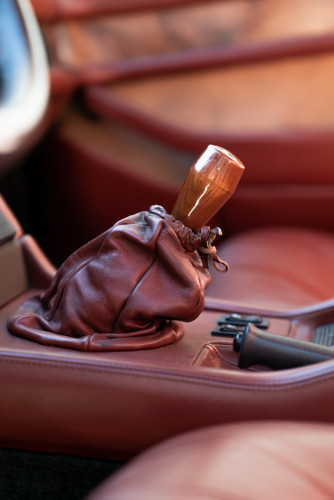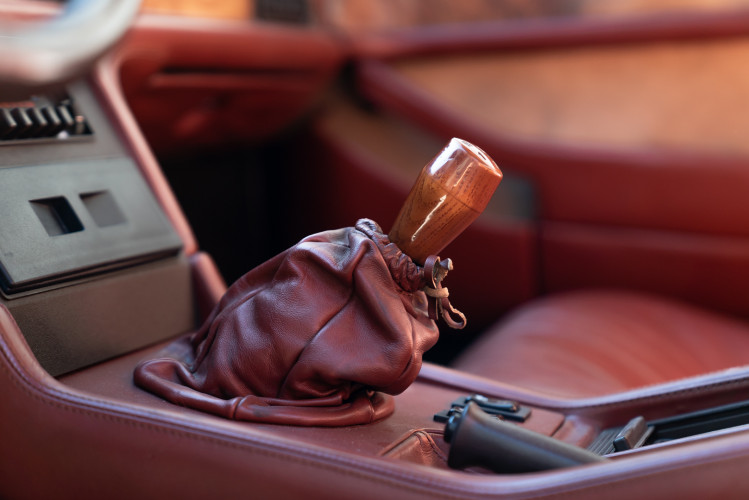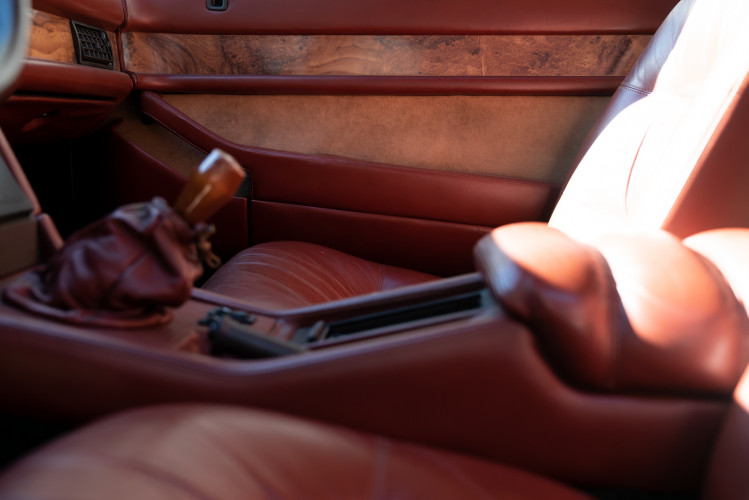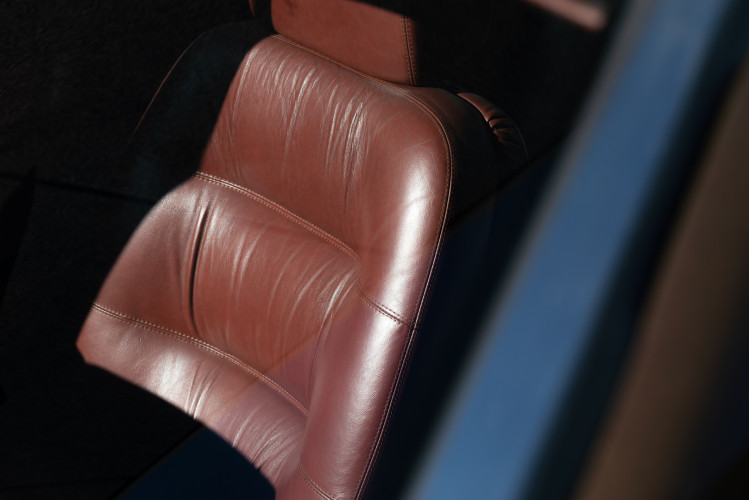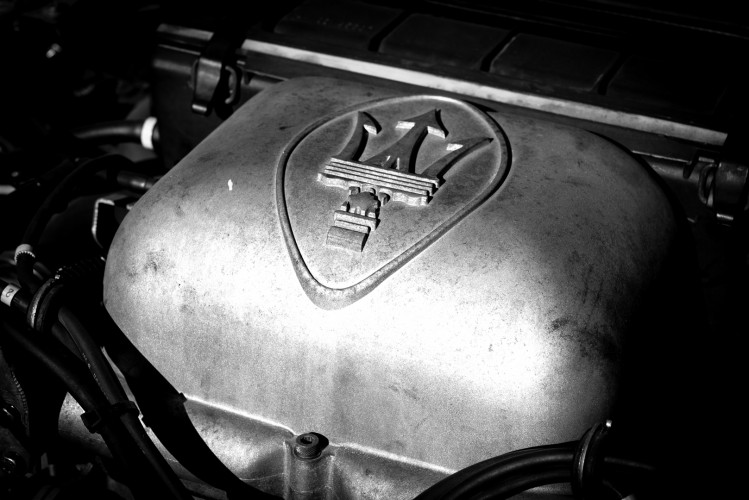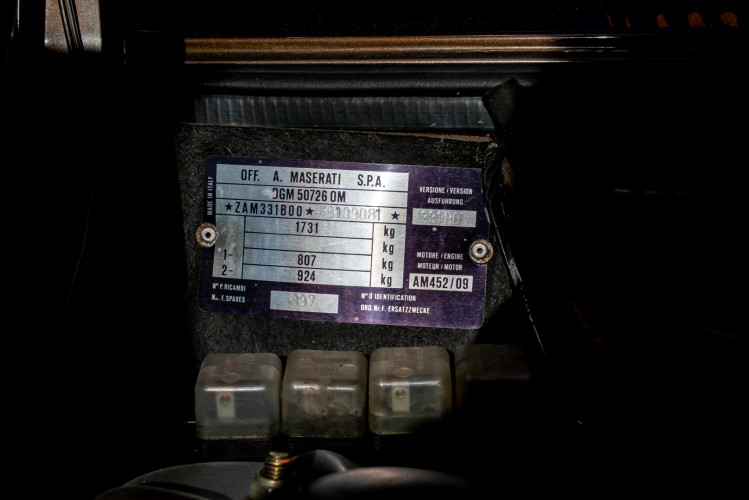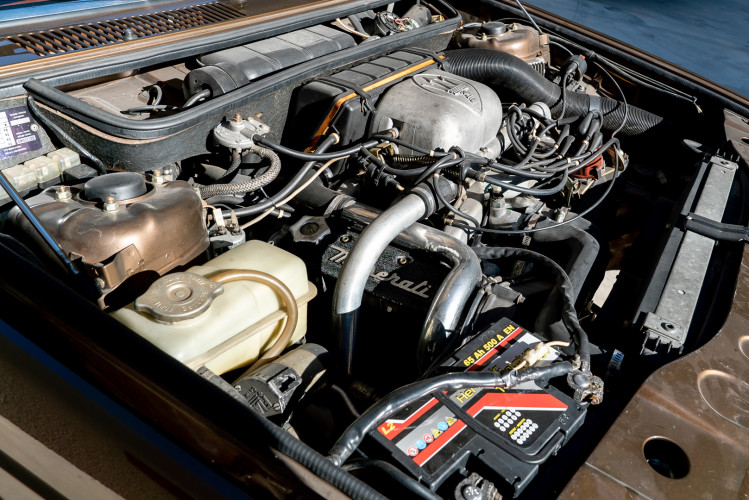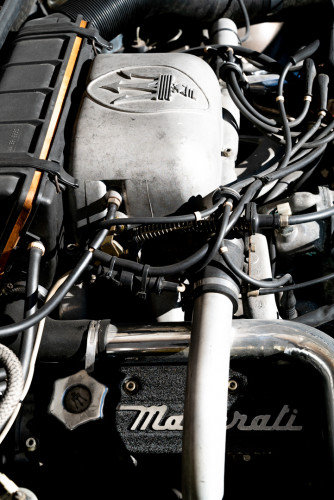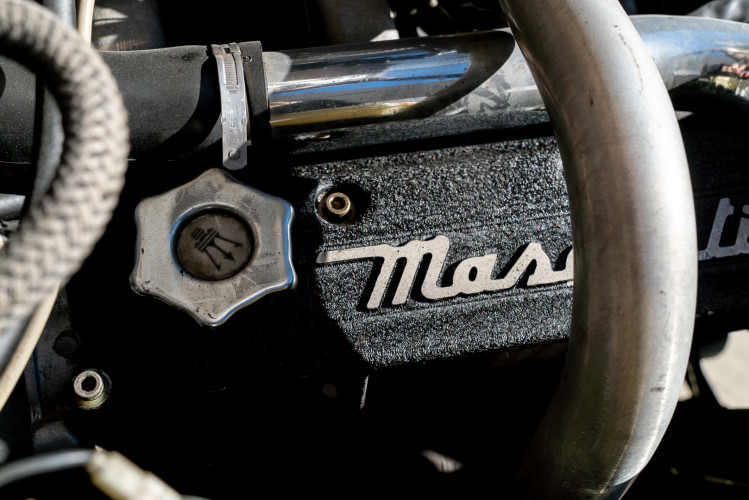 Engine No.: EB109081
Engine V-6
Max Power 151 KW (205 CV)
Max Speed 221 kph

Modena First Registration Black Plates
Condition: Well Mantained
-
The History
Biturbo was unveiled on December 14, 1981, at the traditional shareholders' meeting of the House of the Tridente held at the end of each year. The car was strongly desired by the Italian-Argentine manager Alejandro De Tomaso, CEO of Maserati, who first understood the need of a low-price car to sell on a large scale, which could have allowed Maserati itself to survive.
Designed by Piero Andreani and under the supervision of Giorgetto Giugiaro, the Maserati Biturbo was presented in the three-volume coupe version of 415 cm in length.
The cockpit, luxurious for the time, was characterized by the interiors – handmade – in leather and velvet, as well as the briar inserts.
The rich standard equipment was complete with air conditioning, electric windows, central closure, adjustment of headlights and alloy wheels, while the list of options also included the opening roof.
Under the hood pulsated the three-valve 2000 V6 engine per cylinder which, thanks to the double supercharging IHI system, initially delivered the power of 180 hp.
As for performance, the car reached a top speed of 215 kph with acceleration from 0 to 100 in 7.2 seconds. The mechanics also included a five-speed ZF manual transmission or three-speed ZF automatic transmission, independent suspension, four disc brakes and rear-wheel drive.
Maserati Biturbo went into production in 1982, at the Innocenti plant in Lambrate (MI), while the final assembly was taken care of in the historic Modena plant.
The long life of Biturbo, divided into 15 variants until 1994, allowed to reach very high production levels, so much so that in the end there were 31,500 units produced.

Our Maserati Biturbo
The car is in excellent body and mechanical condition and with a black Modena license plate of first registration.
Original metallic brown color with well-preserved brown leather interior. The massive briar inserts and the change knob of the same material, which strongly characterized this model, are still perfect.
The car has always remained indoors, so the paint is in excellent condition and shows no sign of rust.
Even the engine, still completely original in all its parts is perfectly able to express important performance thanks to the few kilometers traveled.
The on-board instrumentation is fully functional.
Original rims with tires in excellent condition.
A classic example of a very well-preserved car, an Instant Classic with stable quotations.