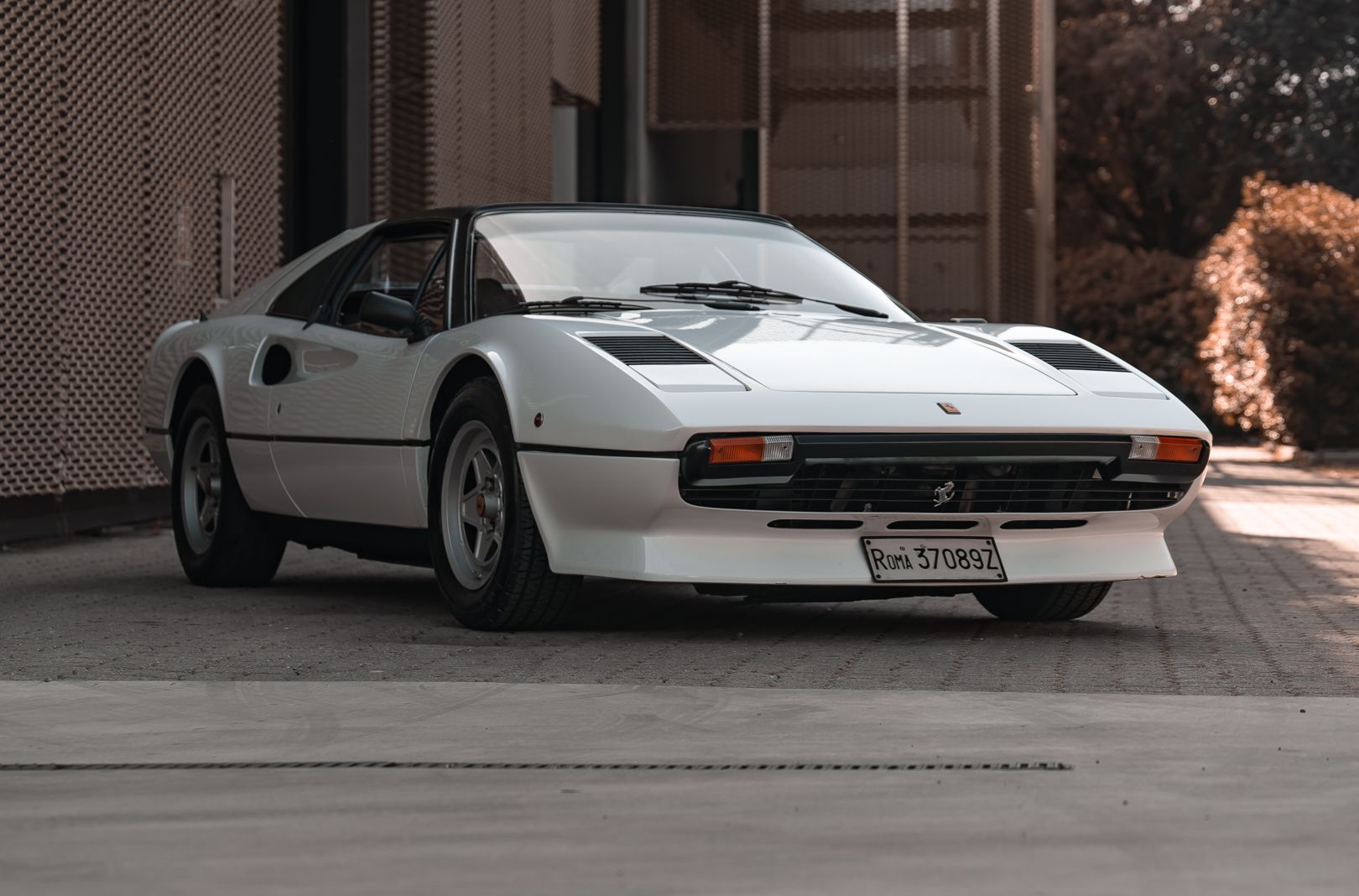 1982 Ferrari 208 GTS Carburatori
Model

208 GTS Carburatori
Interior colour

Black Leather

Registration

ASI Gold Plate
Price upon application
Chassis nr. F106CS*40585*
Engine 8 cylinder V-Shape
Drive Rear Wheel Drive (RWD)
Max Power 155 HP or 114 kW at 6800 revs/min
Max Speed 215 kph
Gearbox Manual 5 Speed
Rome White License Plate
ASI Gold Plate

In 1980, when the 208 GTB was showed for the first time, a version with the targa top roof was presented for the Italian market. The car was essentially identical to its sister, fitted with an engine with a smaller displacement and had shorter gear ratios to adapt to the characteristics of the engine.
Again, the bodywork was that of the 308 GTB, or GTS, with the version of the refined V8 just below 2000cc.
Between '79 and 81, to meet the new emission regulations, almost all the Ferrari range was converted to mechanical injection that nevertheless caused everyone, including the powerful 12 cylinders, to lose a lot of horsepower.
The 208 GTS can be considered a real Ferrari in all respects, impossible not to be seduced by the Cavallino on the steering wheel and the gear lever inserted in the grid selector and without neglecting the exceptional road behavior: powerful brakes, direct steering, and excellent road holding.

- Excellent body and mechanical condition
- Regular and periodic reviews carried out by previous owners
- Good black leather interior
- Original instrumentation, fully functional
- Impeccable rims with 90% tires
- Grilling, moldings, writings, and emblems in excellent condition

You can view the car online, booking a call with one of our commercial operators, via Skype, Zoom, WhatsApp and Google Meet platforms.