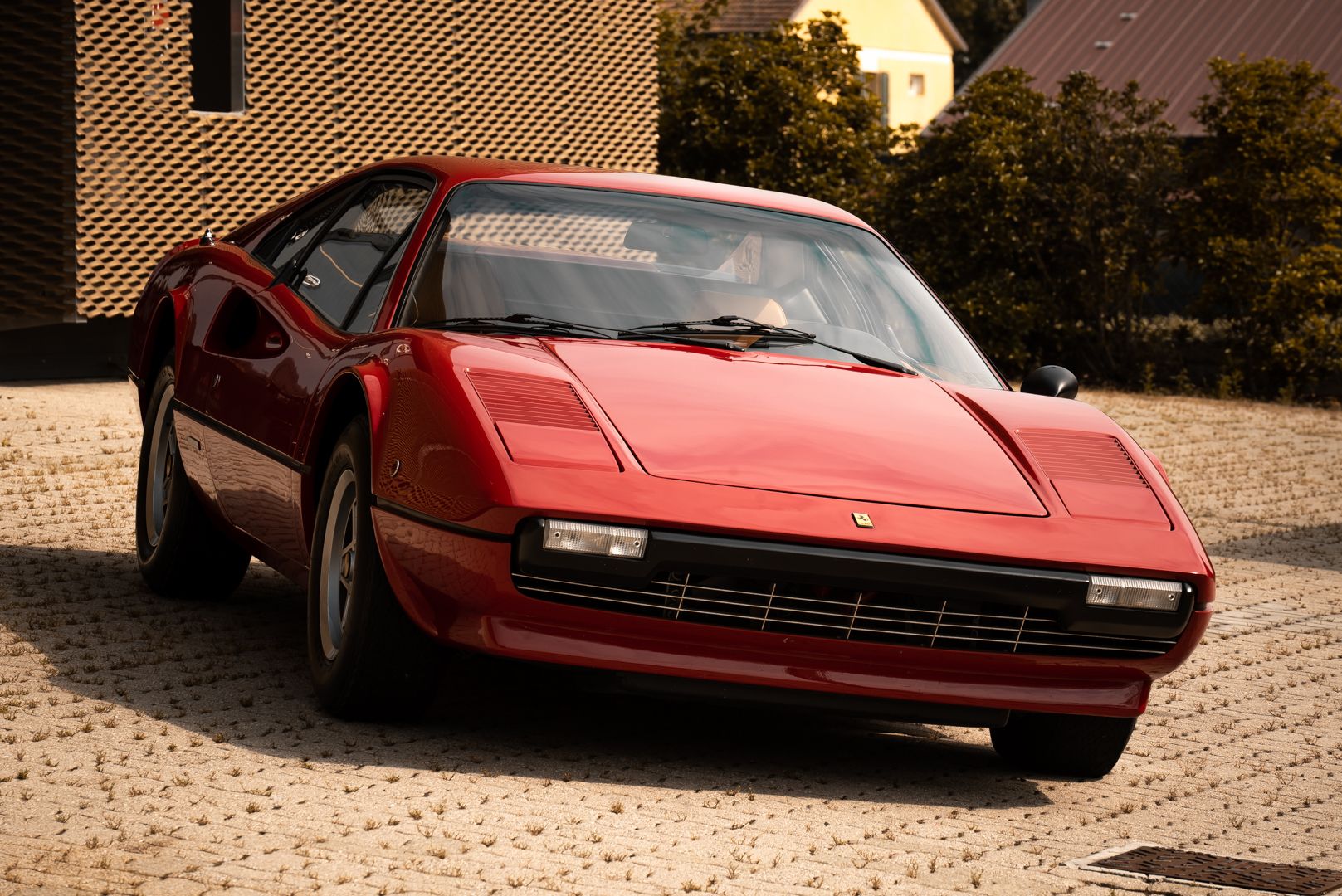 Sold
1976 Ferrari 308 GTB Vetroresina
Model

308 GTB Vetroresina
Interior colour

Light Brown Leather
*Chassis No. 19267
*Engine: F106A021
*Color: Rosso Ferrari
*Interior: Light Brown Leather
*Car Origin: Italy
*Overhauling: Regular
*Engine Restoration Photobook available
•
The History of the Ferrari 308 GTB Vetroresina
Showed for the first time during the 1975 Paris Motor Show in the middle of the oil crisis, the splendid 308 GTB (Ferrari's second V8-powered road car) marked a welcome return to Pininfarina style after the Dino 308 GT4 designed by Bertone. Branded as a real Ferrari, no longer with the Dino brand, the new model had changed little from a mechanical point of view, compared to its predecessor.
The 3.0-liter "Carter Secco" (Dry Crankcase) lubricated engine, derived from the Scuderia's experience in Formula 1, was powered by four carburetors and reached 255 horsepower, enough to push the 308 GTB's 1,090 kg to over 250 km/h, that was not bad as speed for that time!
It was initially produced with dry crankcase lubrication and fiberglass bodywork until April 1977, the year in which the 308 GTB built by Scaglietti passed to the steel bodywork.
This material change resulted in a considerable weight penalty for the GTB (about 80 kg more) with consequent reduction in performance.
To underline the sporting vocation of the car, the hint of spoilers on the tail, while the stability at high speeds is due to the suspension with a considerable excursion. The reduction of rolling noise also contributed significantly to increasing driving comfort.
The 308 GTB was highly successful worldwide and remained in production for 15 years.
•
Our Ferrari 308 GTB Vetroresina
The car is in excellent condition: the engine has been completely restored about a year ago by the Bonini specialized Ferrari workshop. Photographic kit of the entire restoration available.
The leather interior helps to enhance the interior finishes.
The first thing that strikes you is the idea of space in the passenger compartment, even if access is not exactly easy, but the seat is comfortable thanks to the extended headrest, but any driver quickly forgets this little discomfort after a few kilometers.
The recently revised instrumentation proved to be fully efficient even in the road test, where our 308GTB still did not fail to show the verve it possessed when new.
The engine, like new, has a few kilometers and is in dazzling conditions, runs full and powerful, has all its horsepower and leaves pleasant sensations of stability even at the highest speeds.
The car is very easy to drive, just like forty-five years ago, ready to give incredible satisfaction to the next, very lucky owner, who will be able to proudly exhibit a well-kept and very little exploited iconic Ferrari.
Further documentation on the restoration of the car is available.
We remind you that it is also possible to view the car online, by booking a call with one of our commercial operators, via Skype, Zoom, Whatsapp and Google Meet platforms.