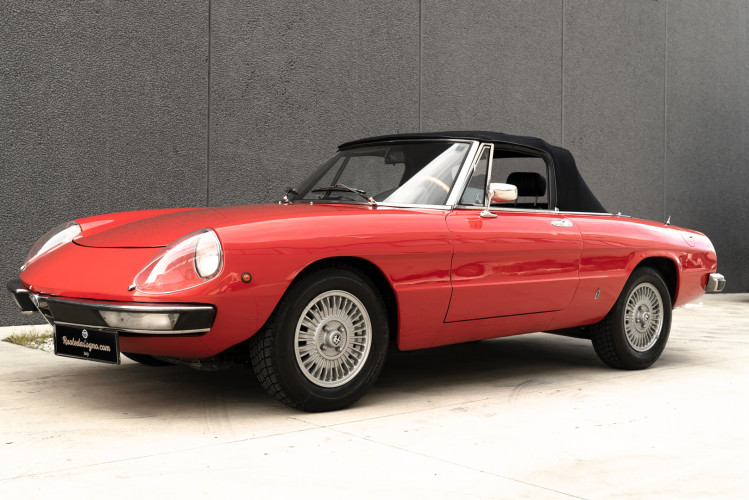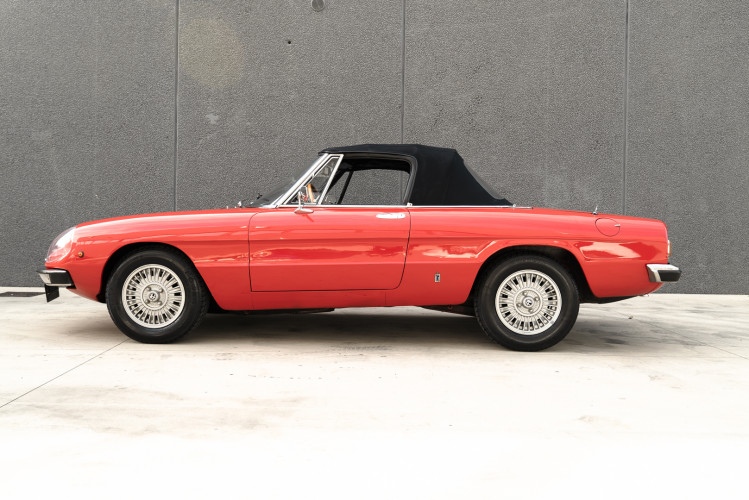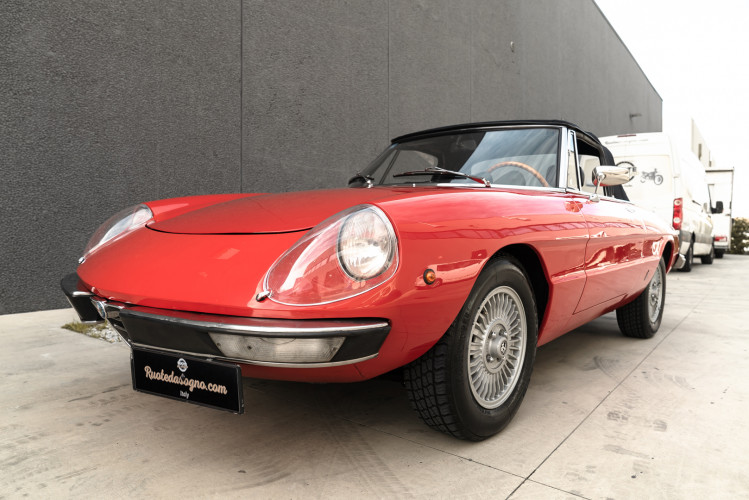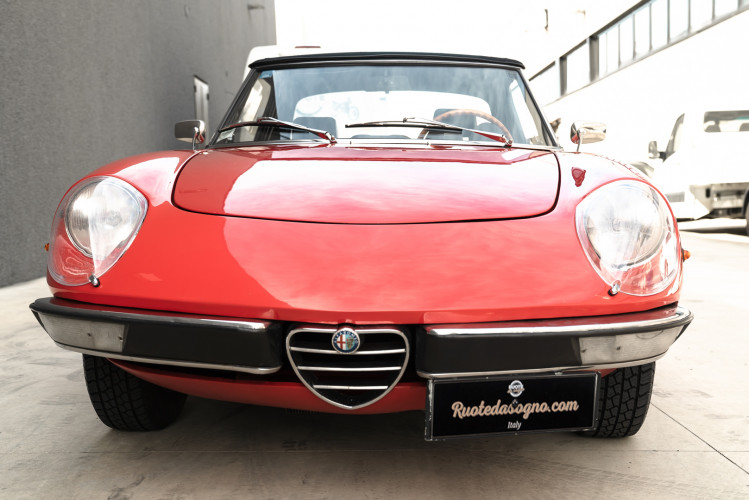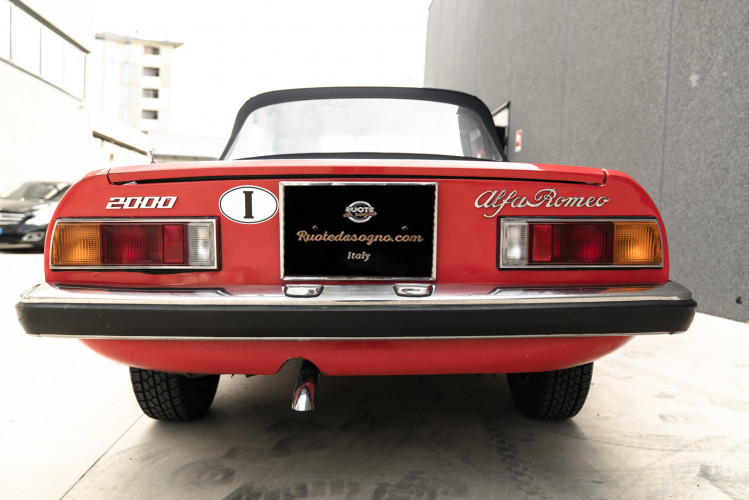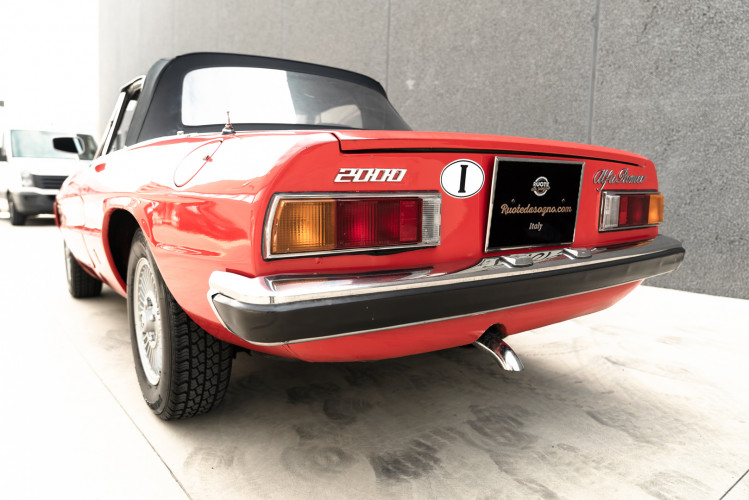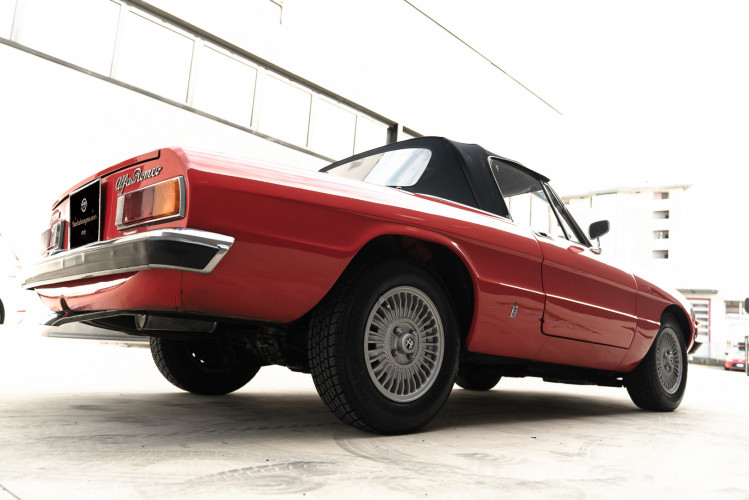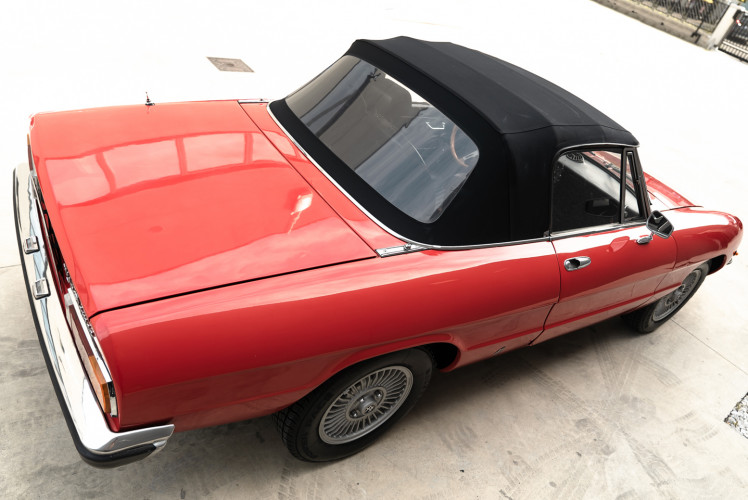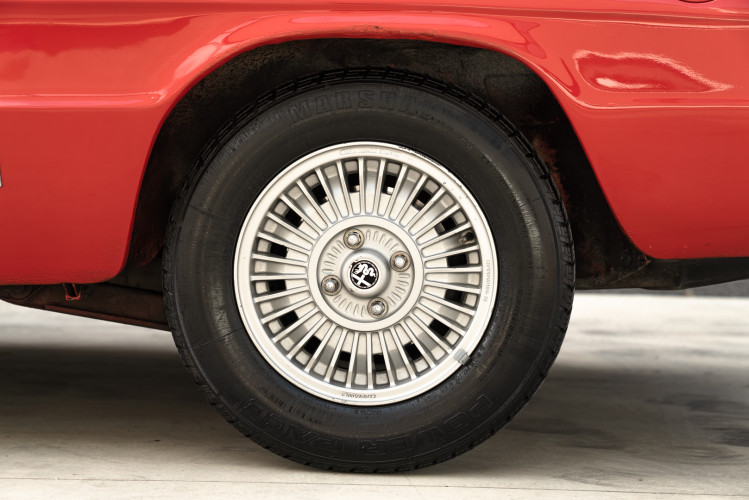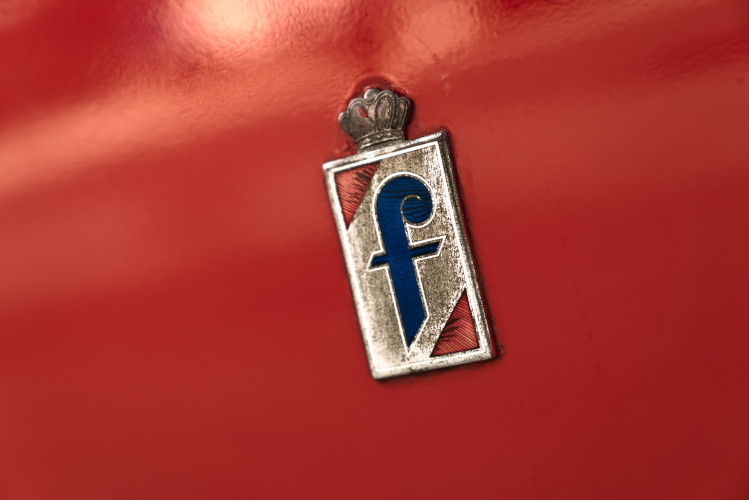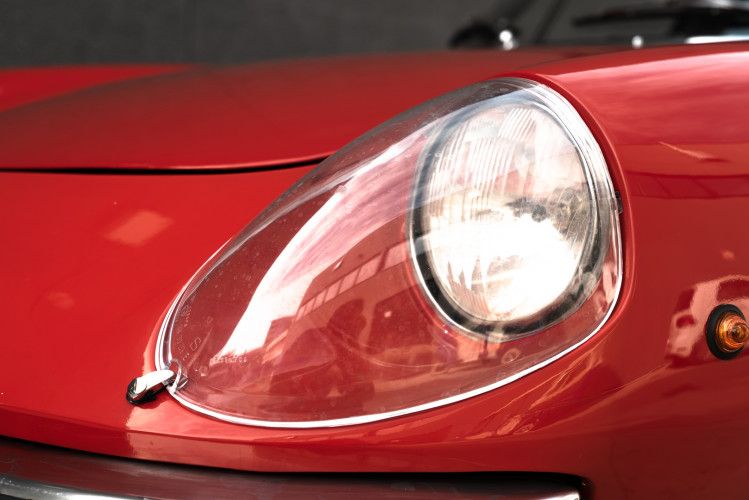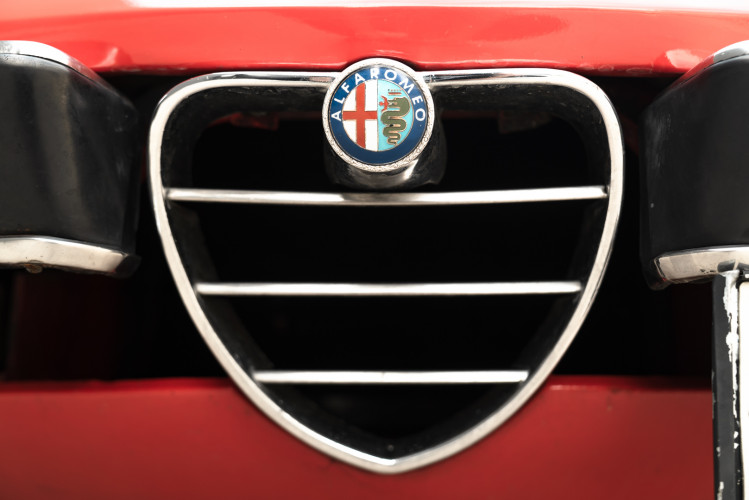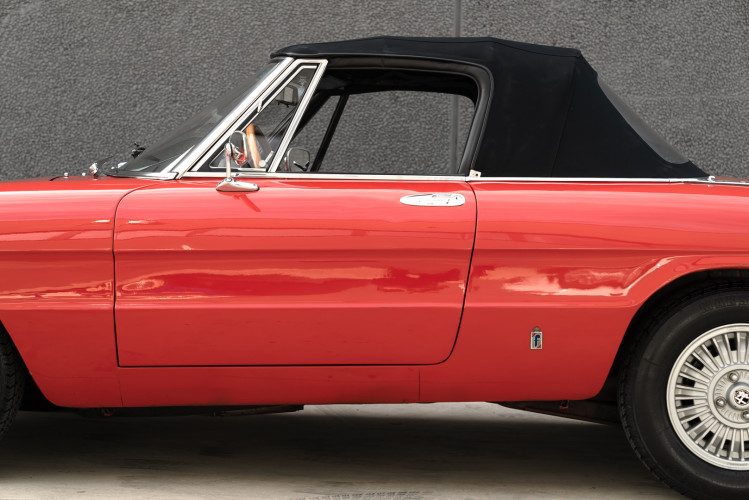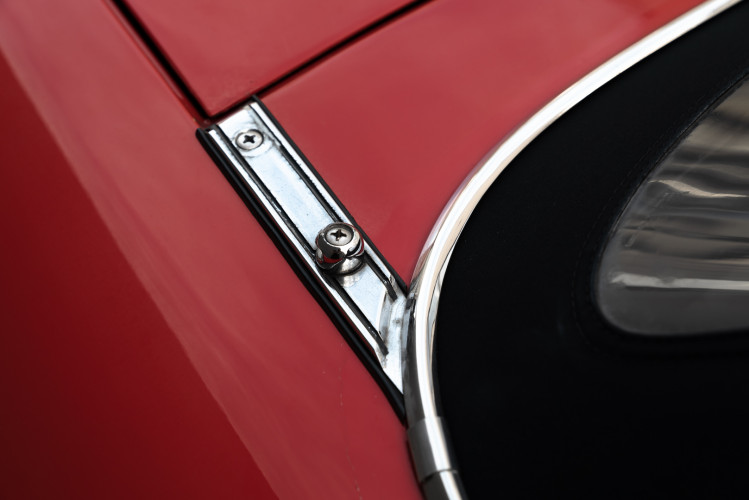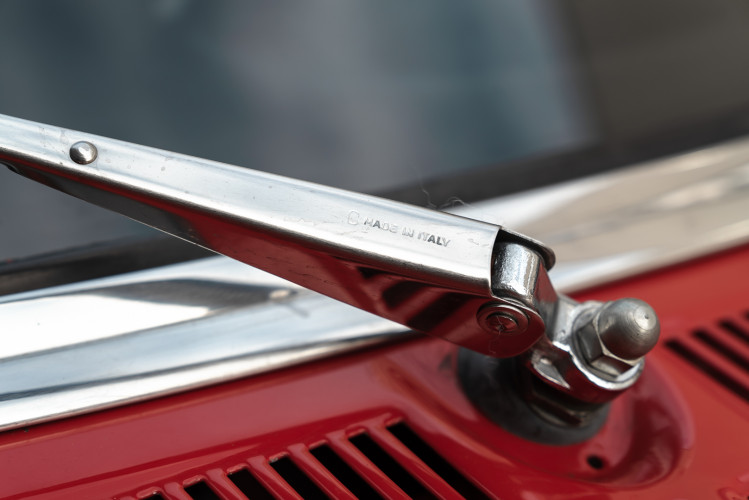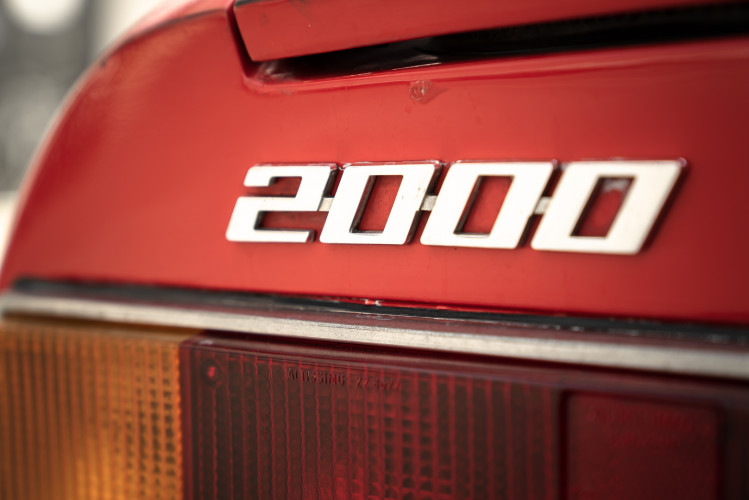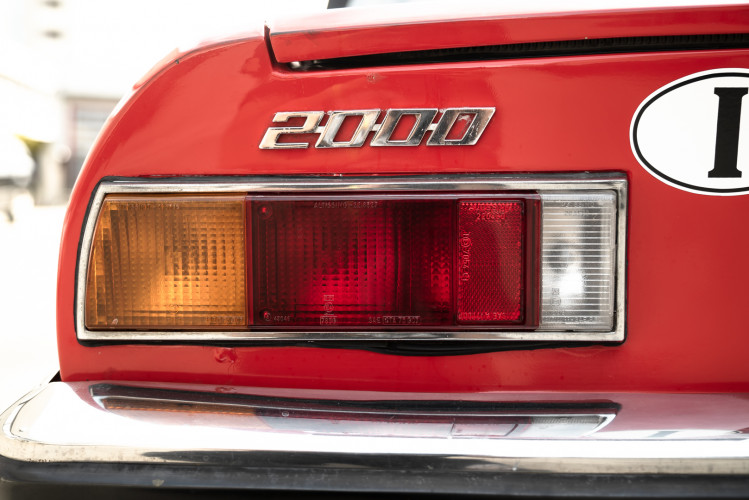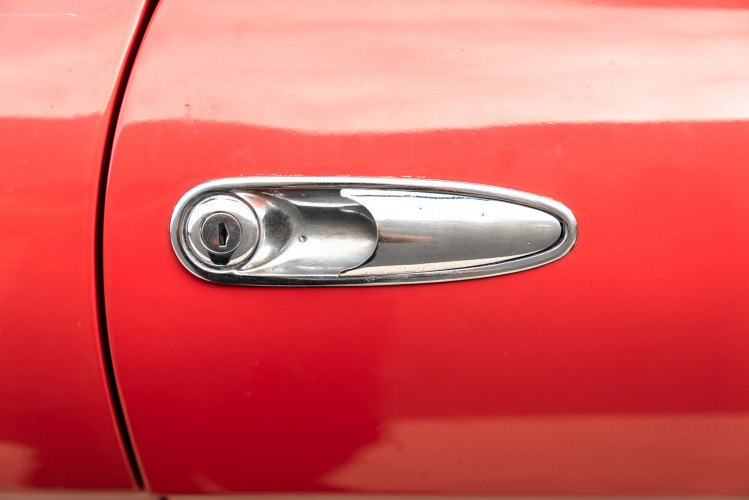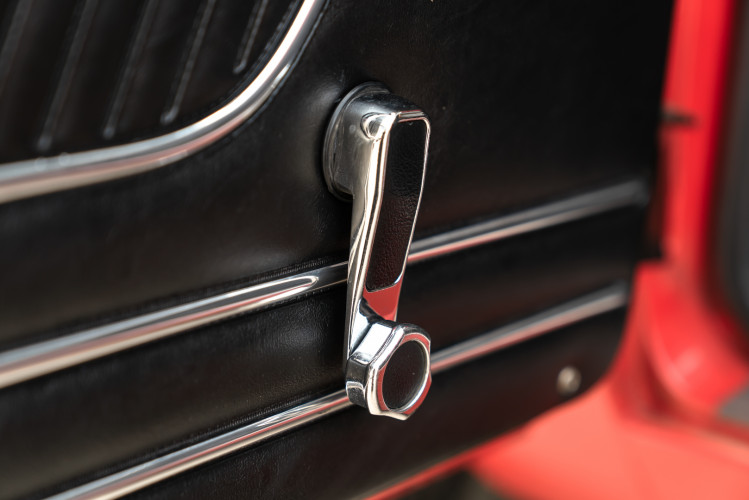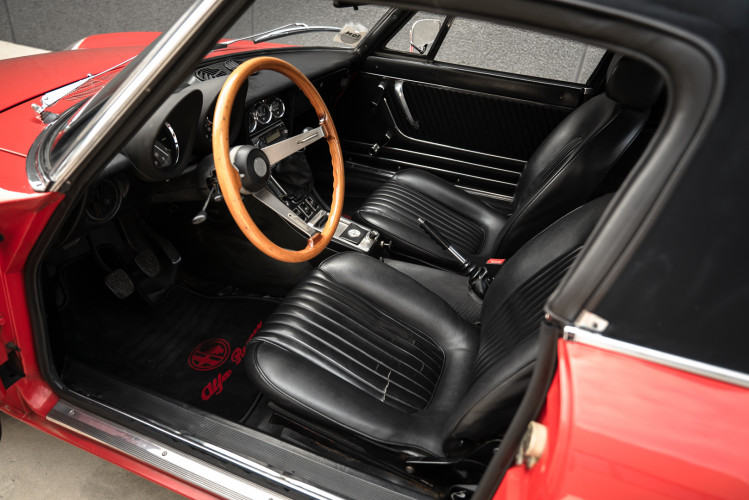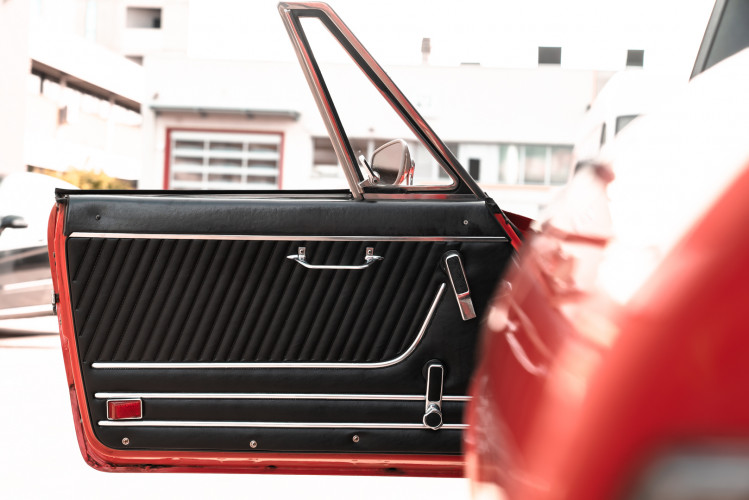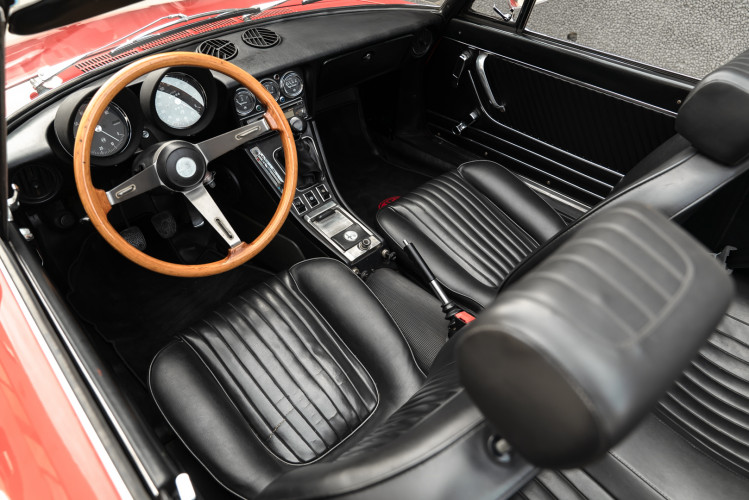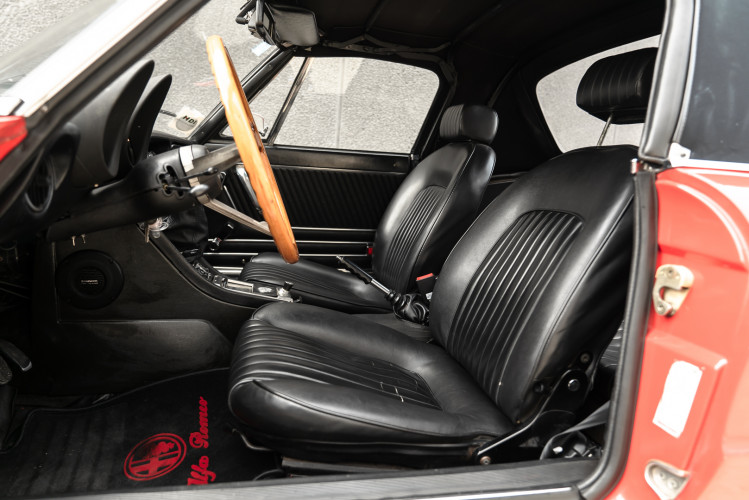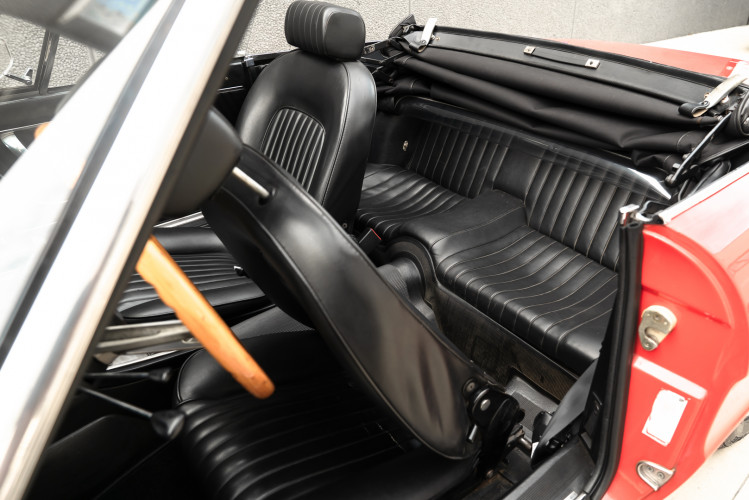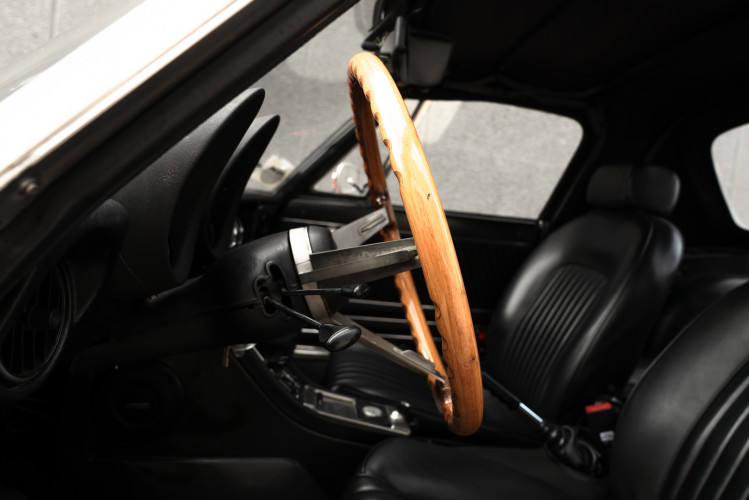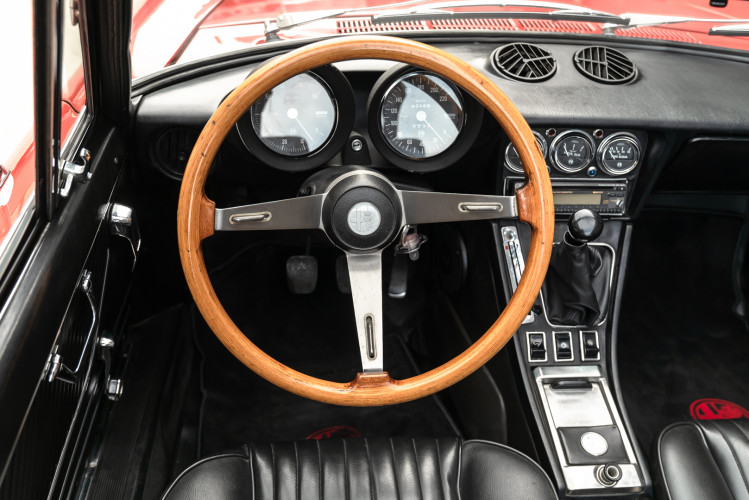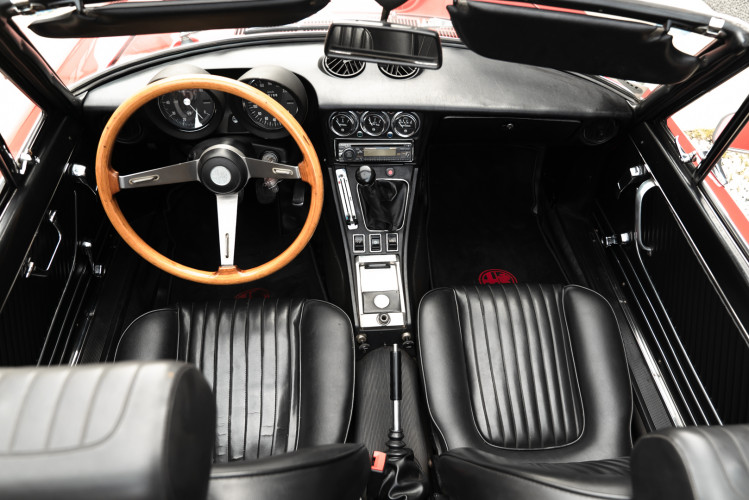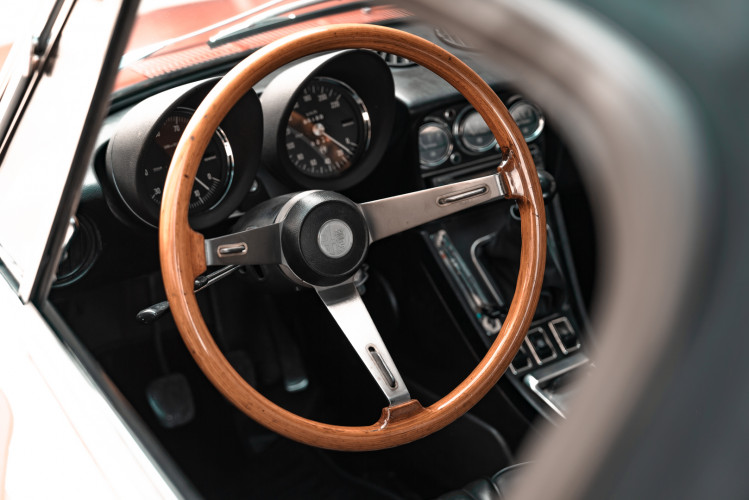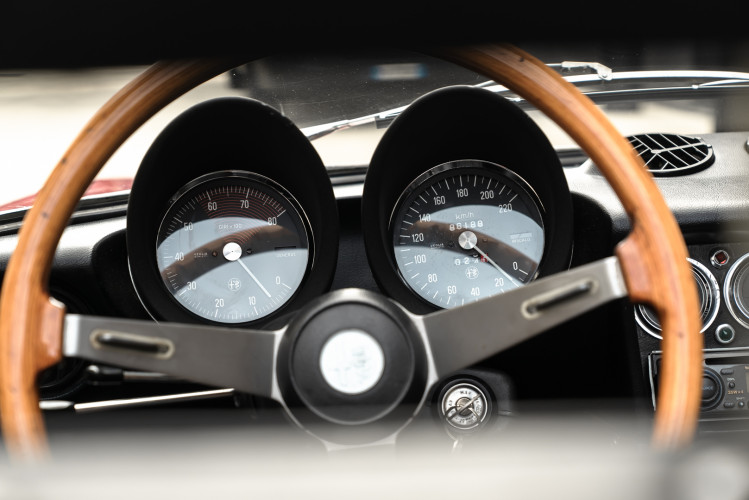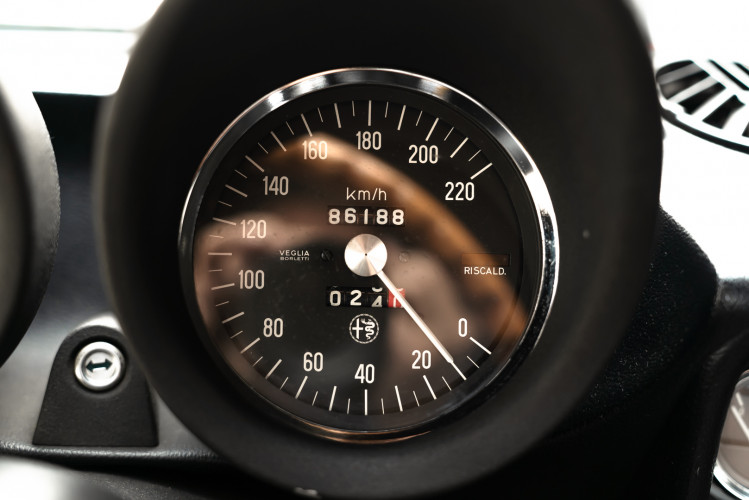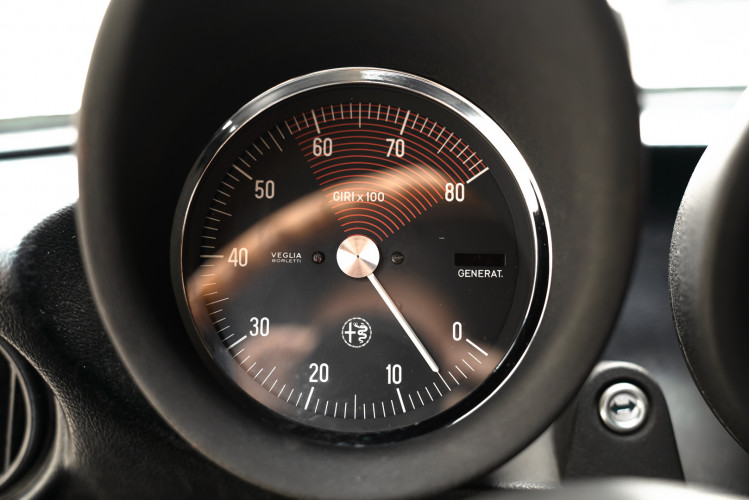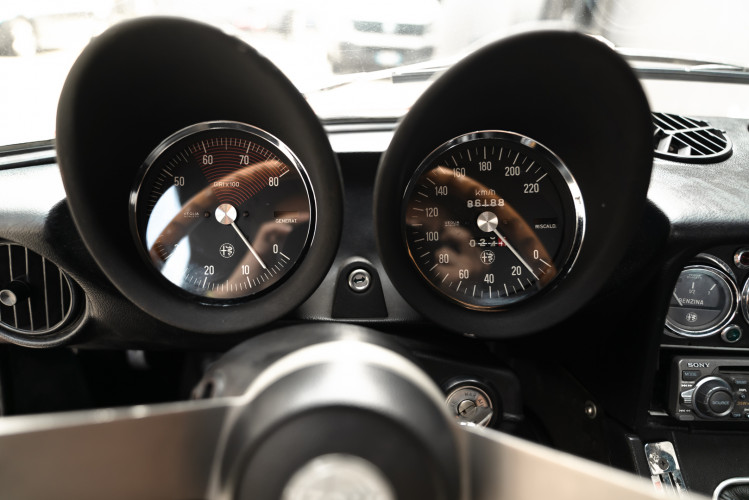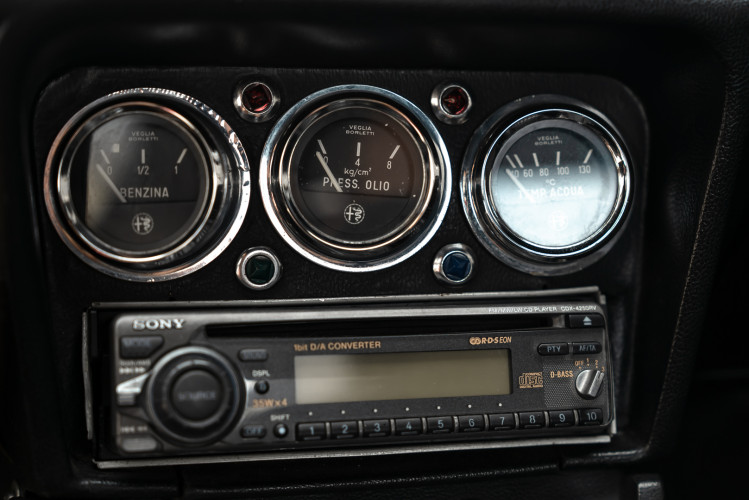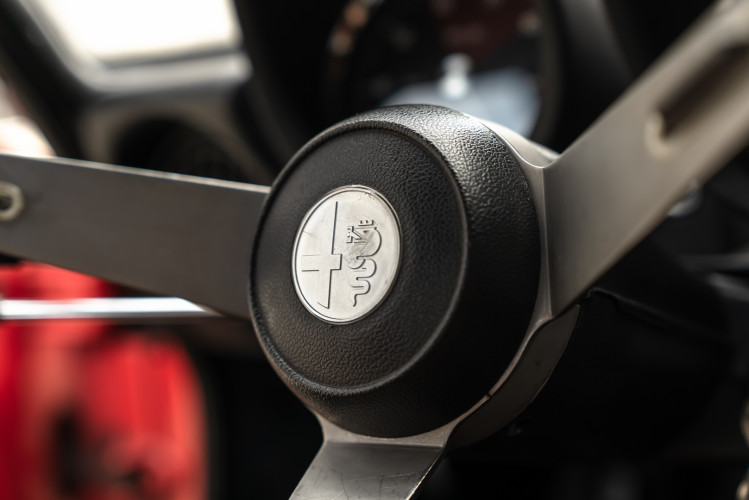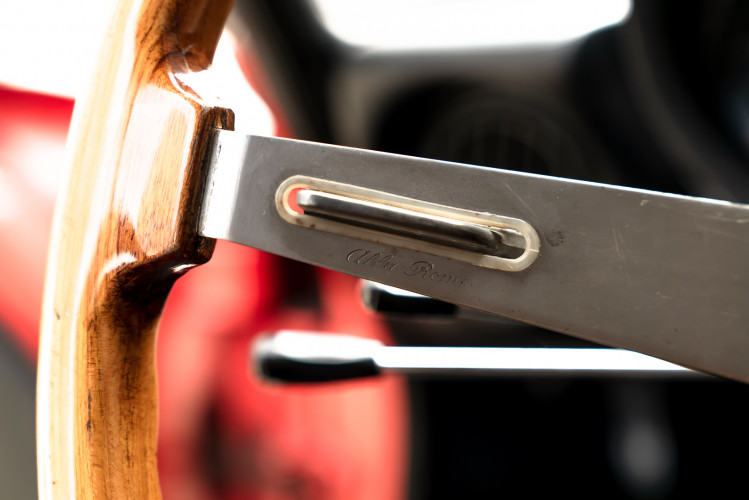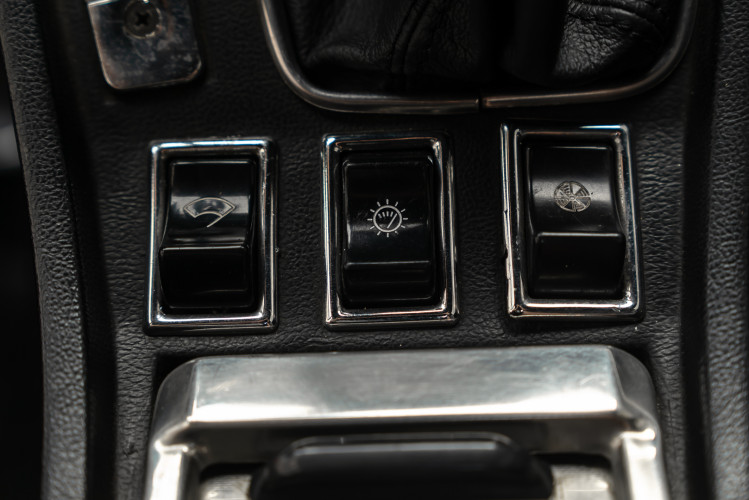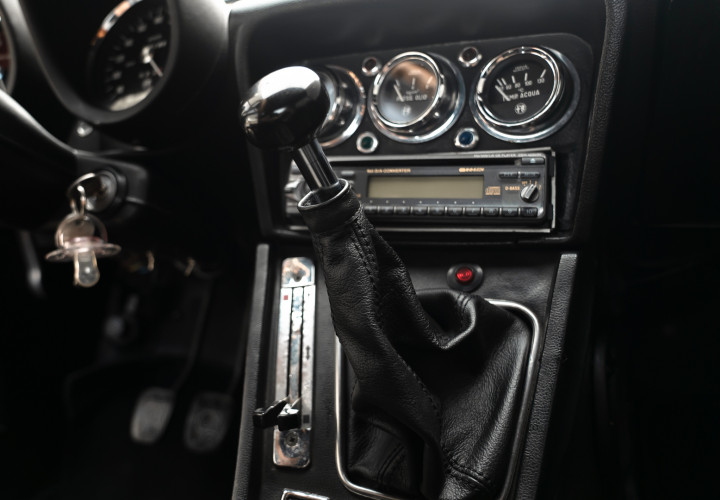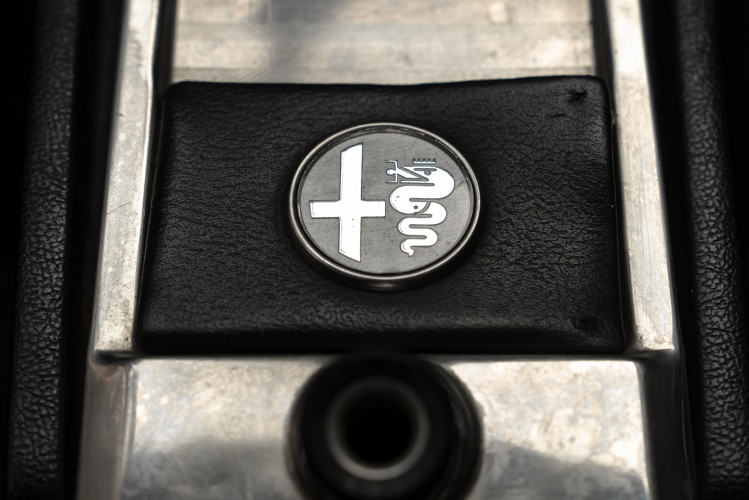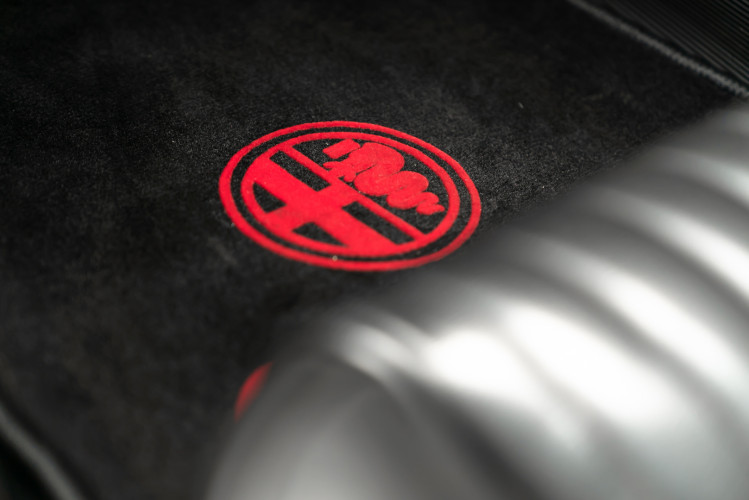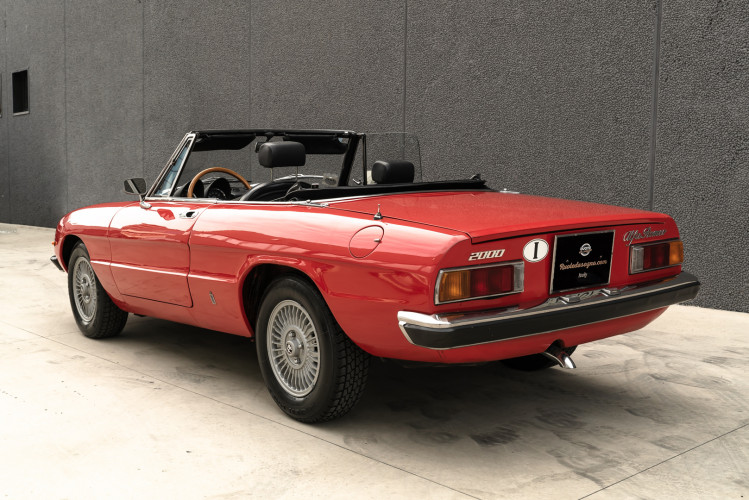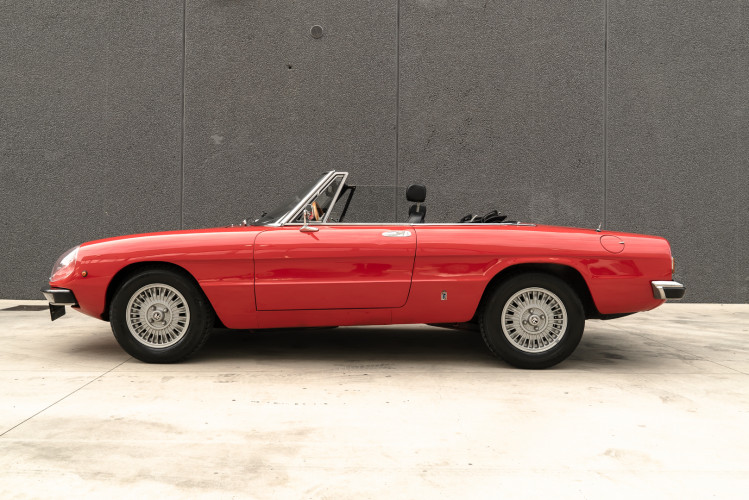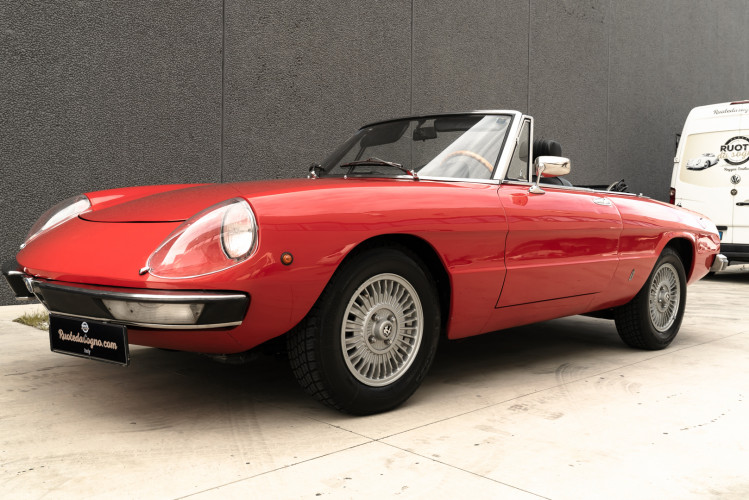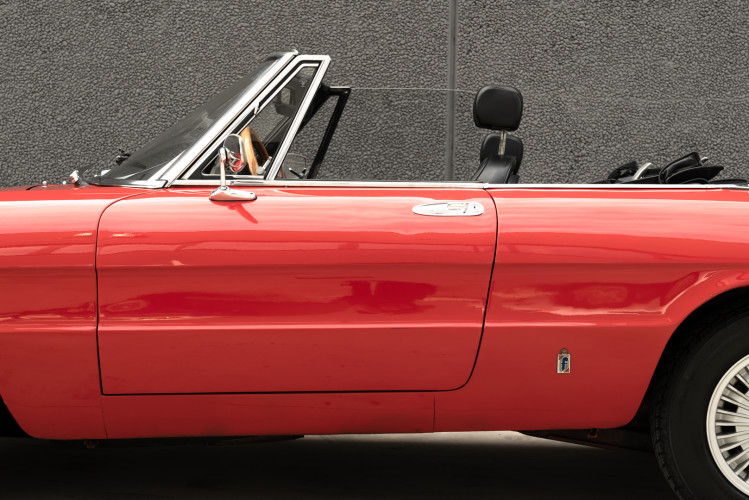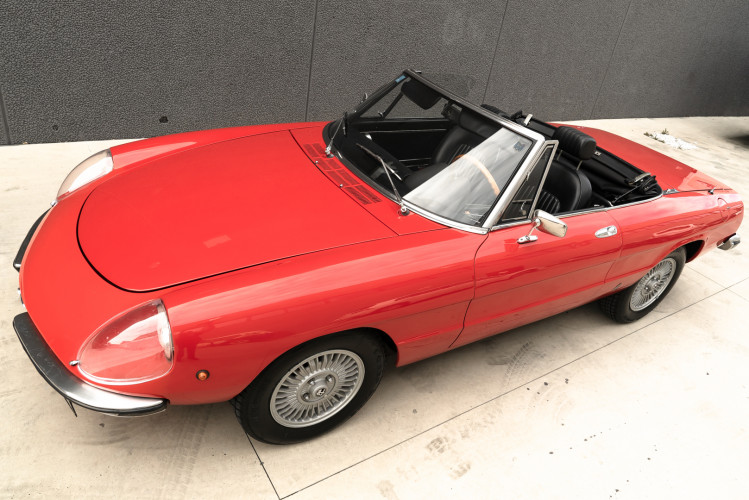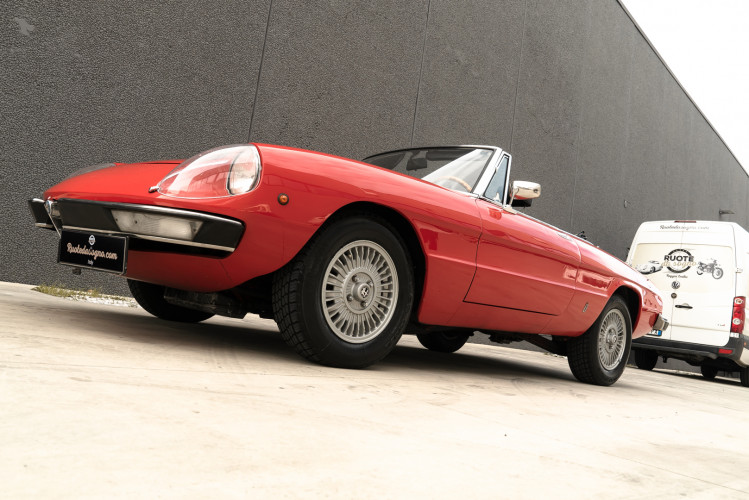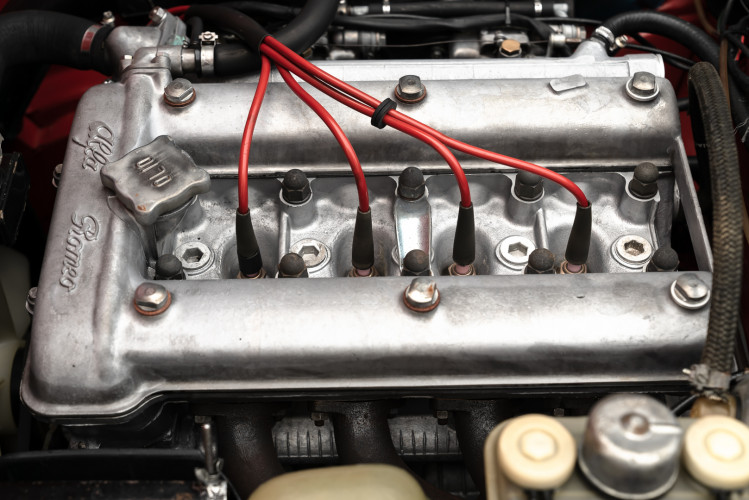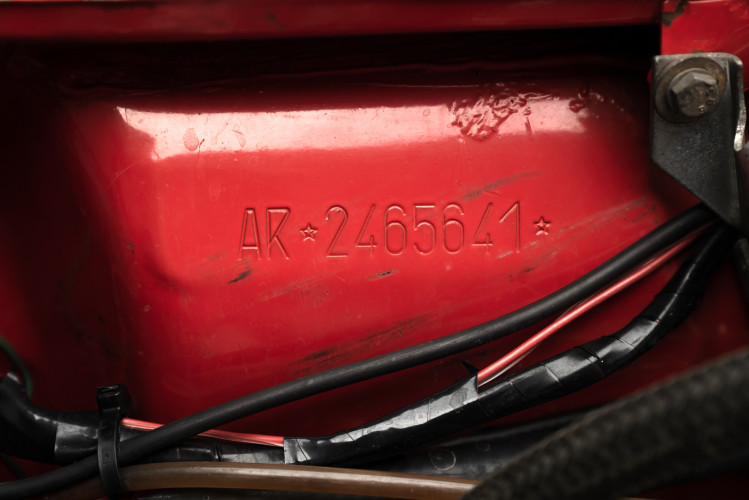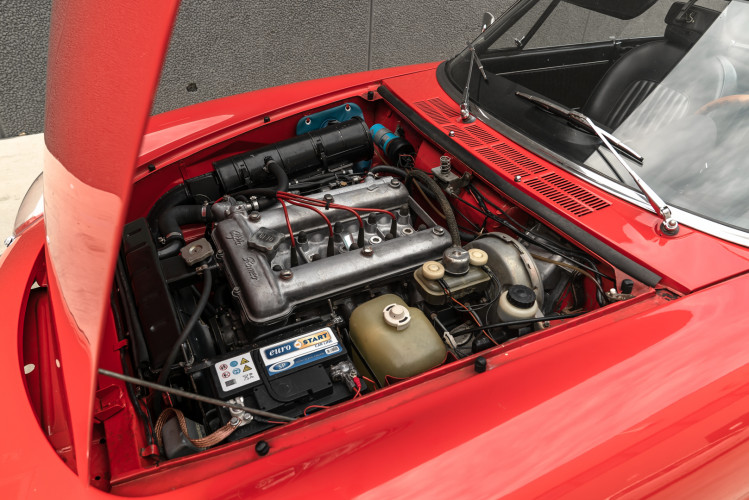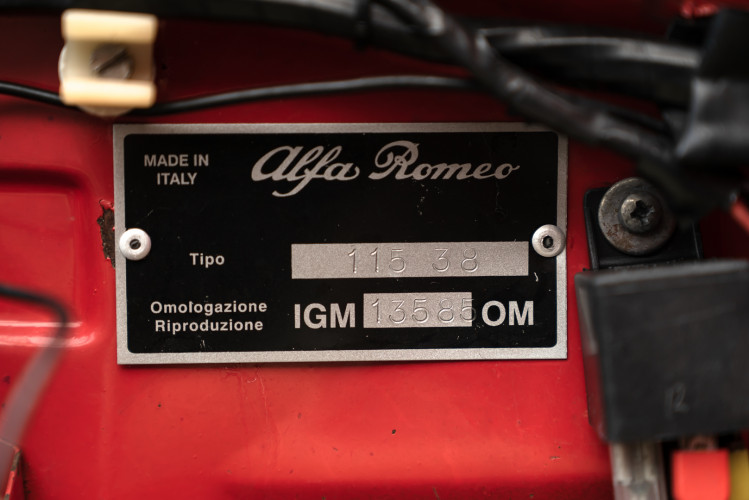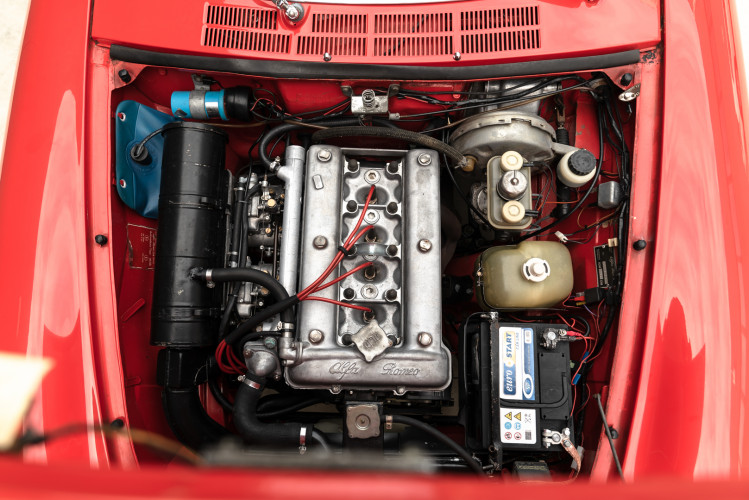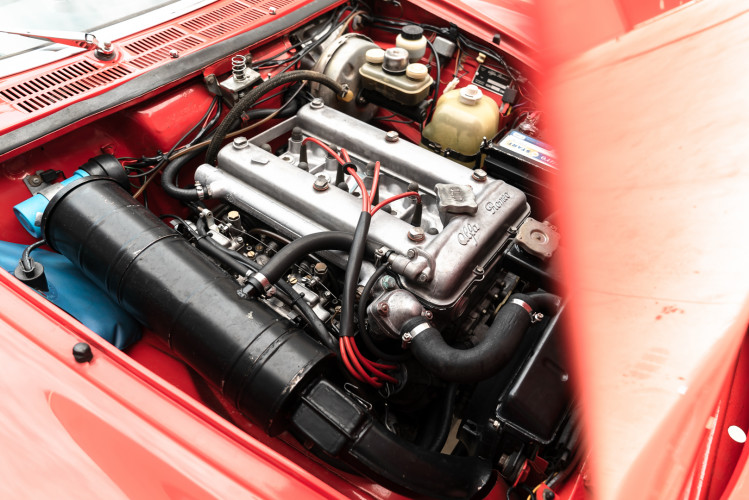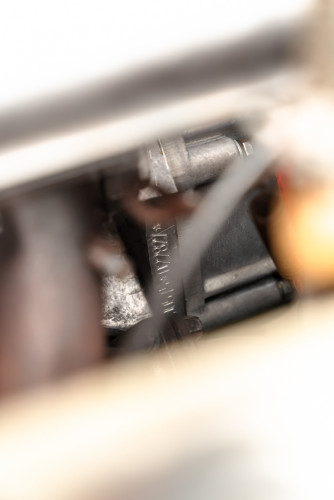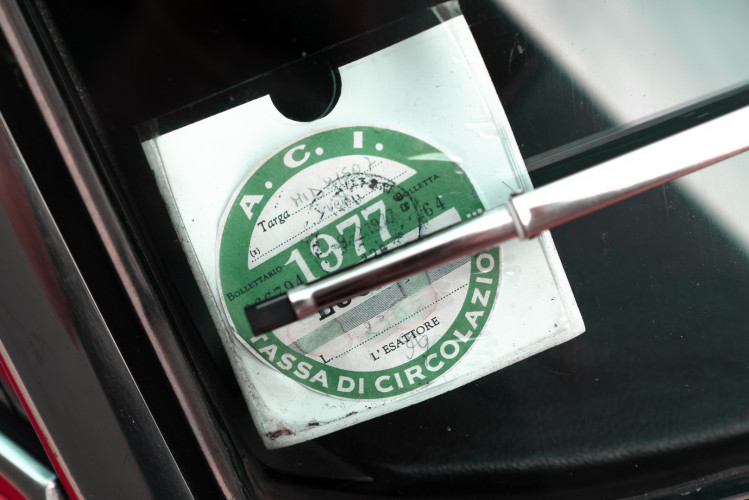 Chassis no. 115.38* AR 2465641
Engine no. *022827*
Max Power 131 HP (98 kW)
Max Speed 192 kph
ASI Registration

The Alfa Romeo Spider, also known as "Duetto", is an open sports car produced by Alfa Romeo.
It remains one of the best known and longest-lived models in the history of the Arese company, with 28 uninterrupted years of production, divided into 4 series.
It was presented in 1969 at the Turin Motor Show.
The 2nd series of the Duetto is characterized by the "Kamm tail", discovered by Professor Kamm thanks to the aerodynamic theories, who promoted the K-tail to improve aerodynamics and car's performance.
The bumpers, made of stainless steel and with a rubber protection profile, the headlight caps were also modified and increased the tilt of the windshield, improving design and aerodynamics.
The canvas roof was also modified, the bindings were inserted inside the body for greater waterproofness and ease of use.
The 2000 Spider Veloce version features a 2000 cm³ engine, identical to the 132 HP sedan and GT versions.
In 1974, due to the oil crisis, power decreased from 132 to 128 HP.
38,379 Alfa Romeo 2000 Spider Veloce 2nd series were produced from 1971 to 1982.

- ASI Registration no. 88198
- Bodywork in excellent condition
- Engine kept in perfect state
- Doors seats and panels in excellent condition, recently restored
- Original dashboard, well-preserved Veglia dials
- Original three-spoke wooden steering wheel
- New bumpers
- Front grille, emblems, moldings, and well-preserved writing
- Black capote in excellent condition, fully working
- Restored rims, 80% tires.

This Alfa Romeo Duetto 2000 Spider Veloce has been carefully controlled by our mechanics and maintains permanently high market prices. A car still able to move wonderful driving emotions to its future owner.

It is possible to see the car online, booking a call with one of our commercial operators, via Skype, Zoom, WhatsApp and Google Meet platforms.