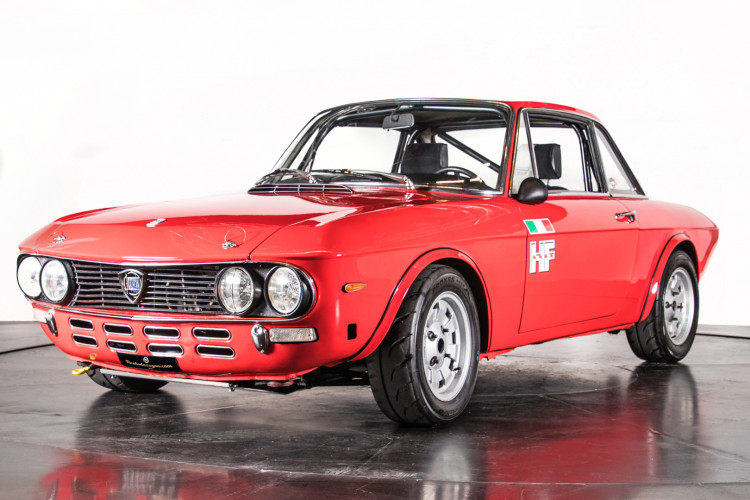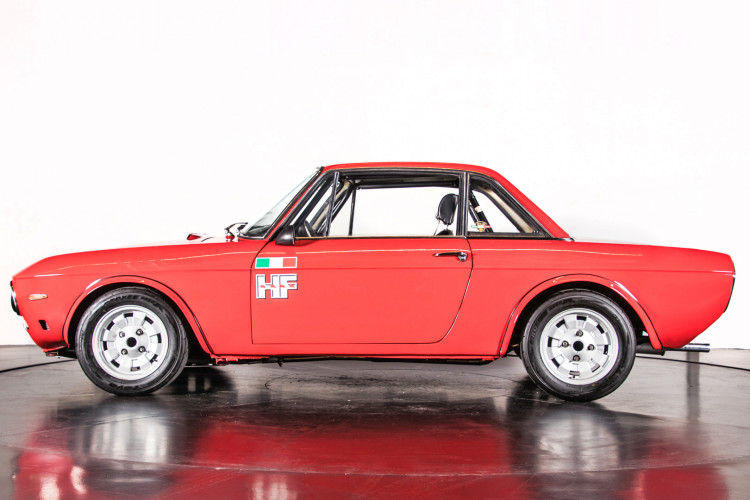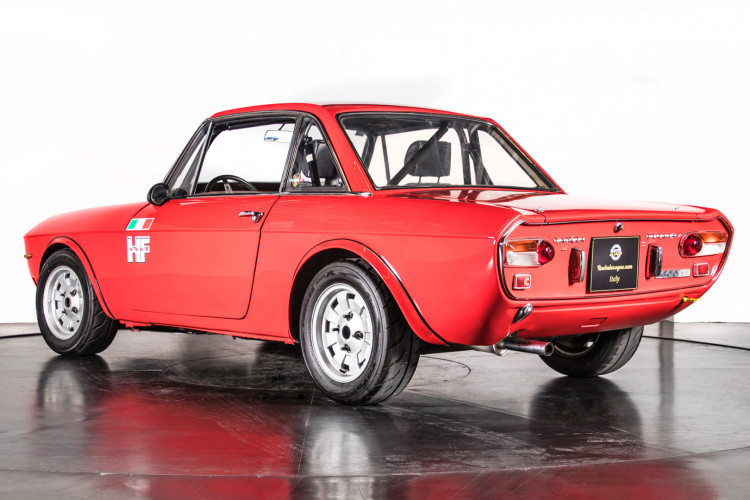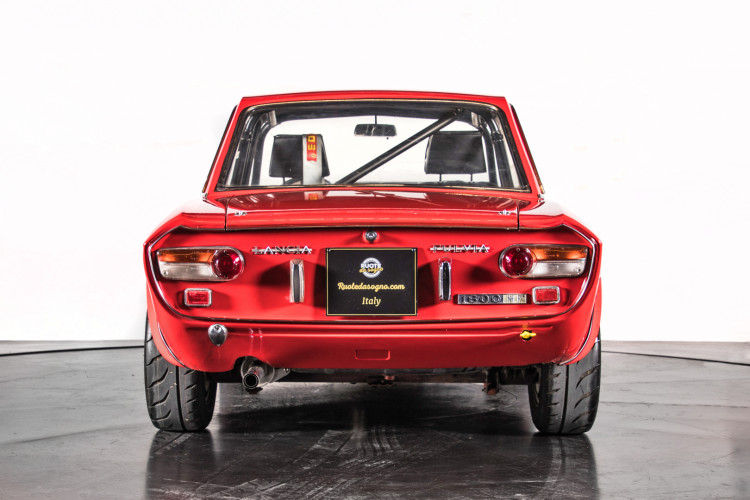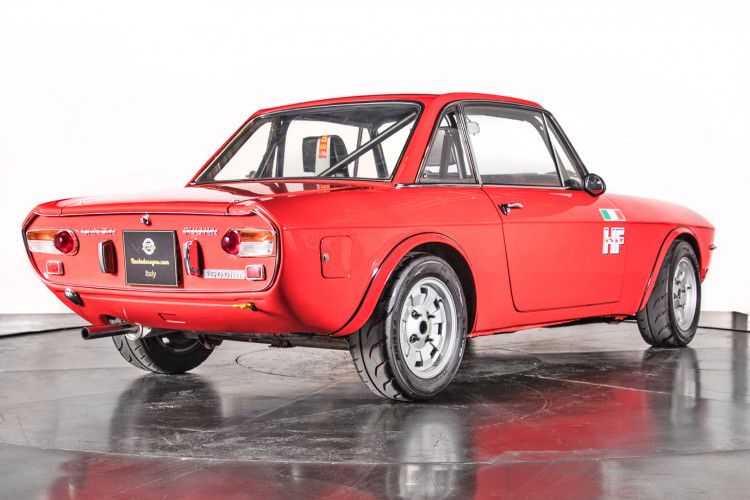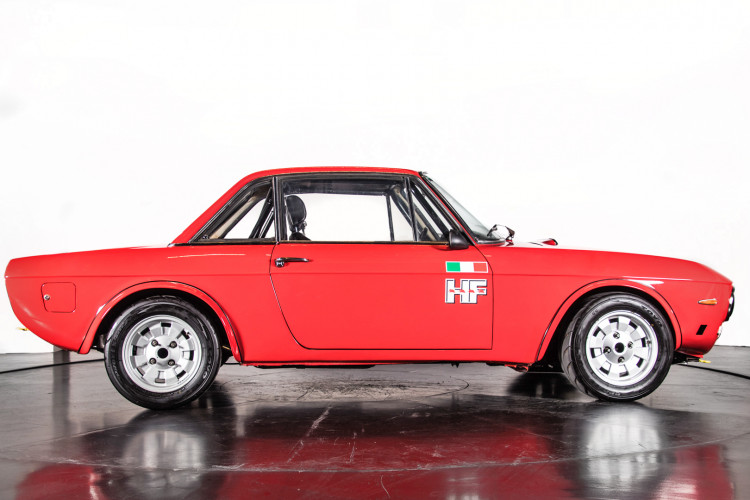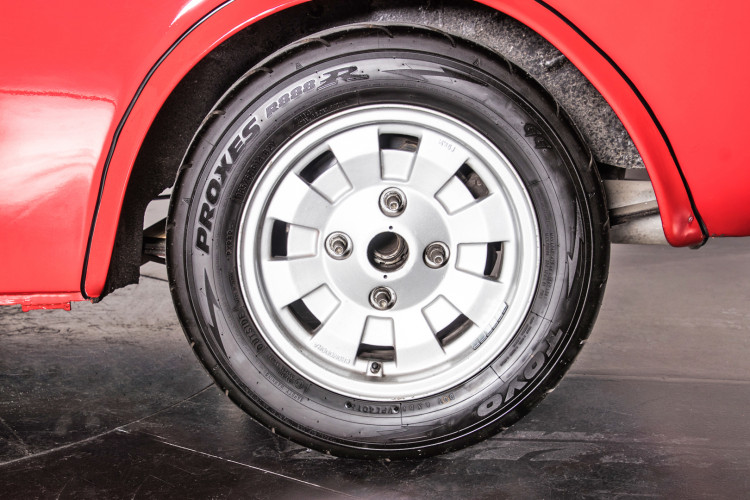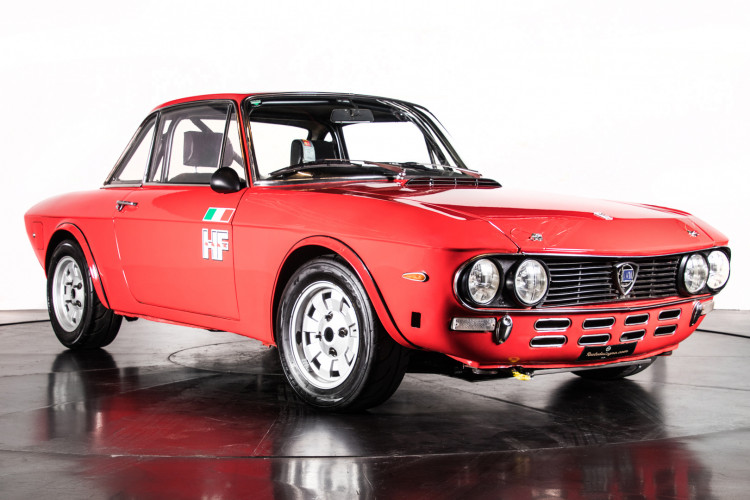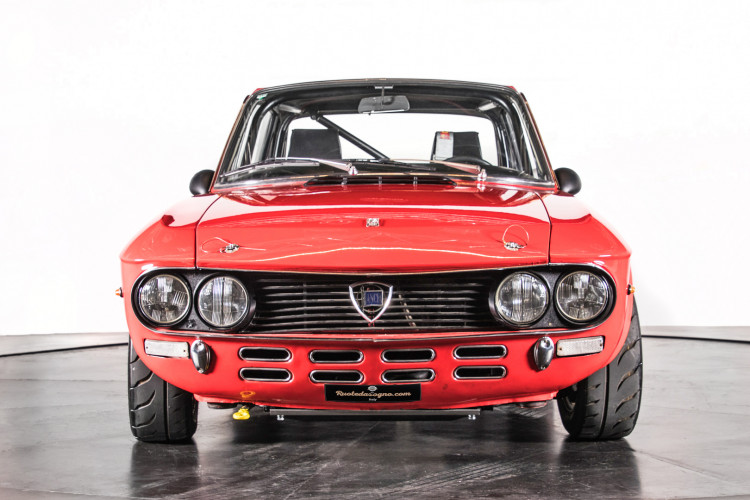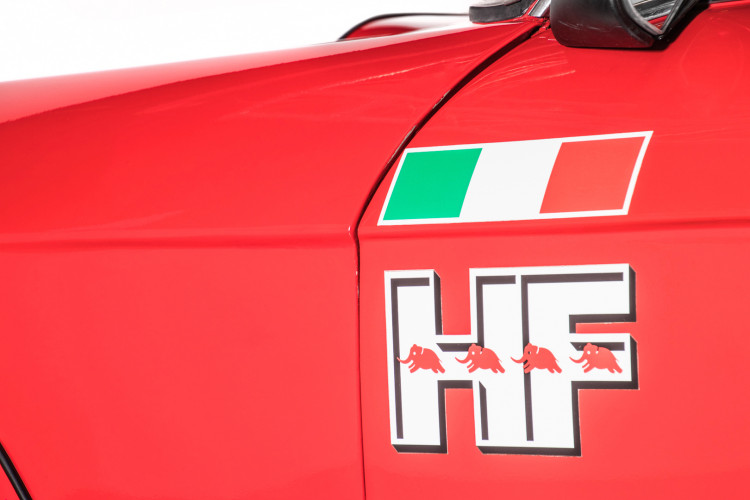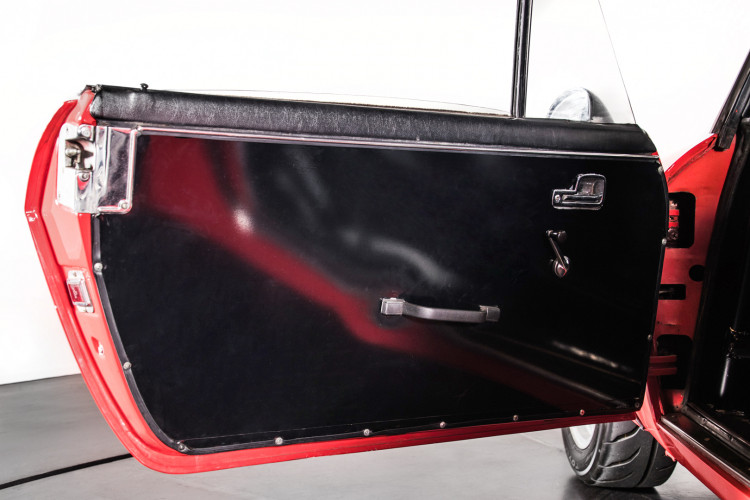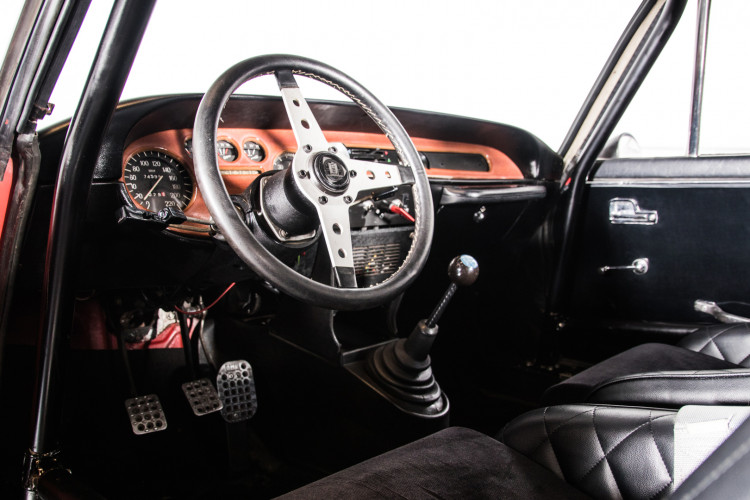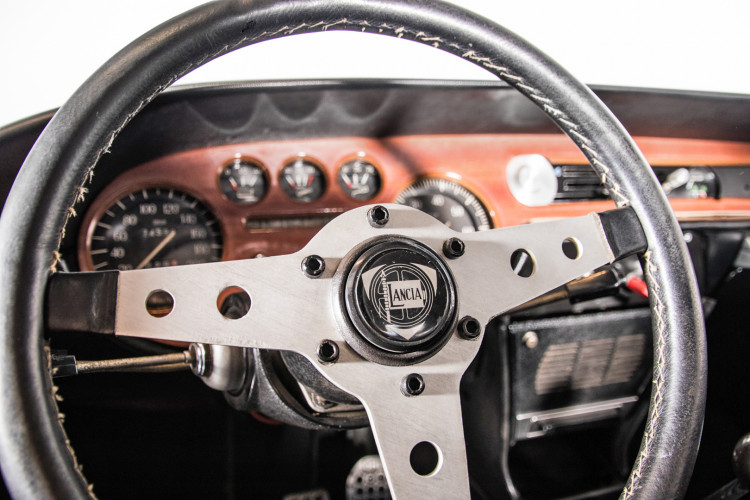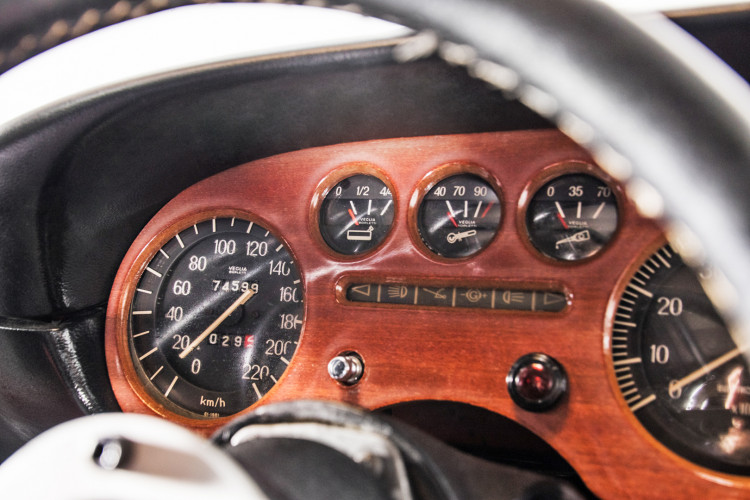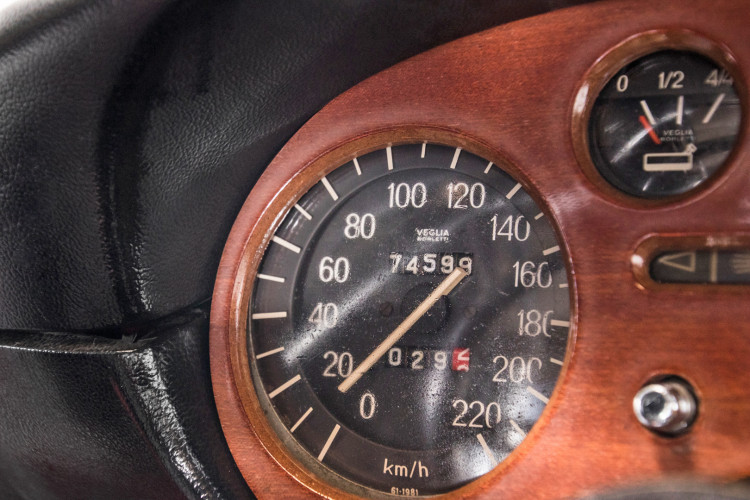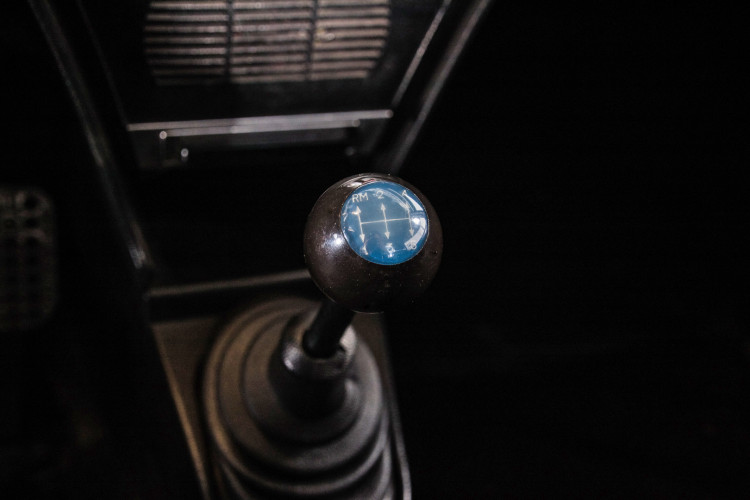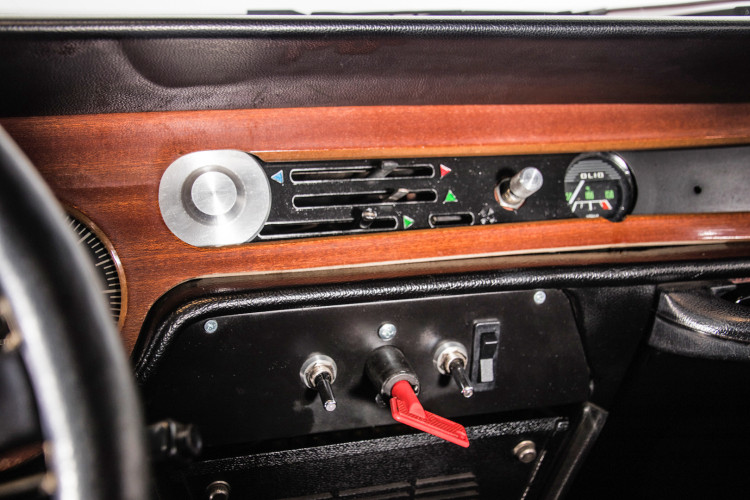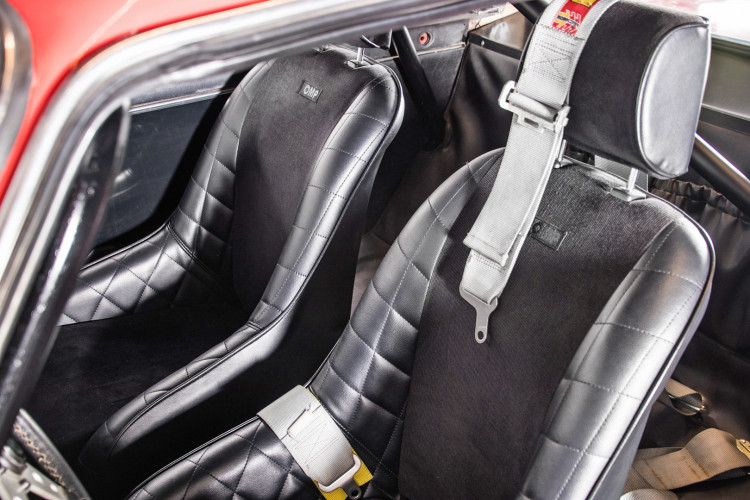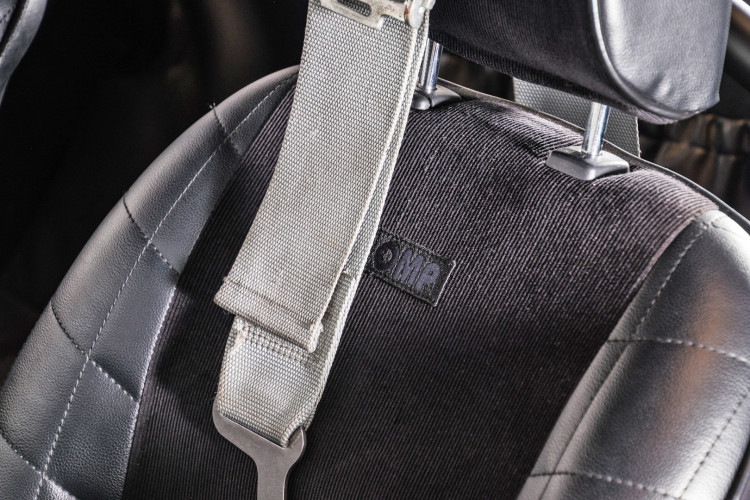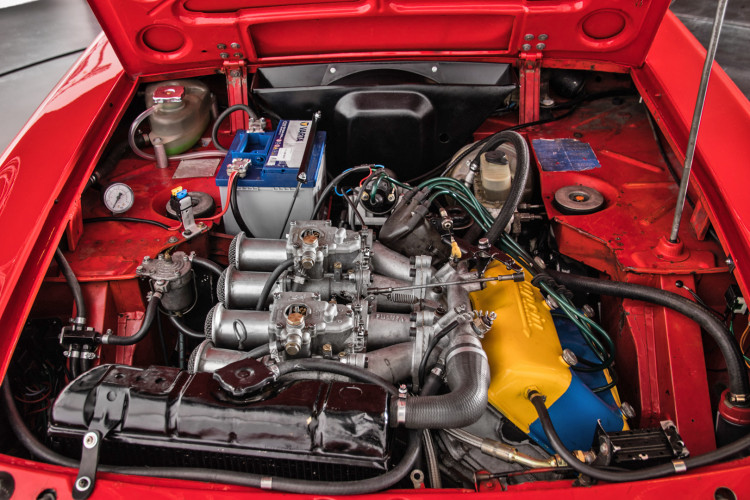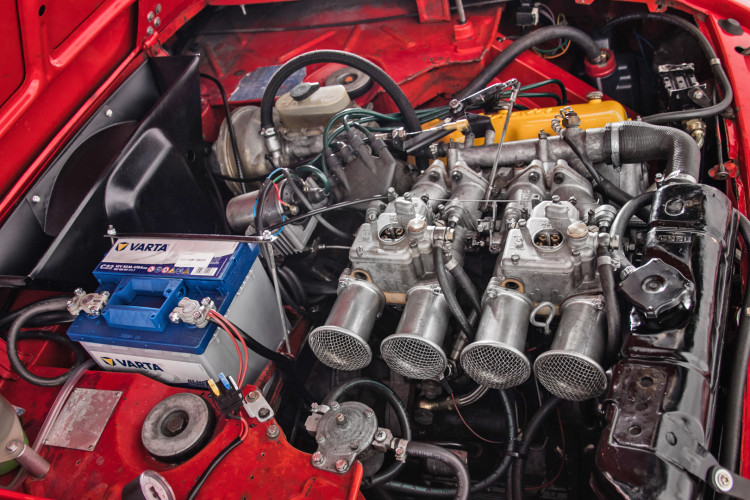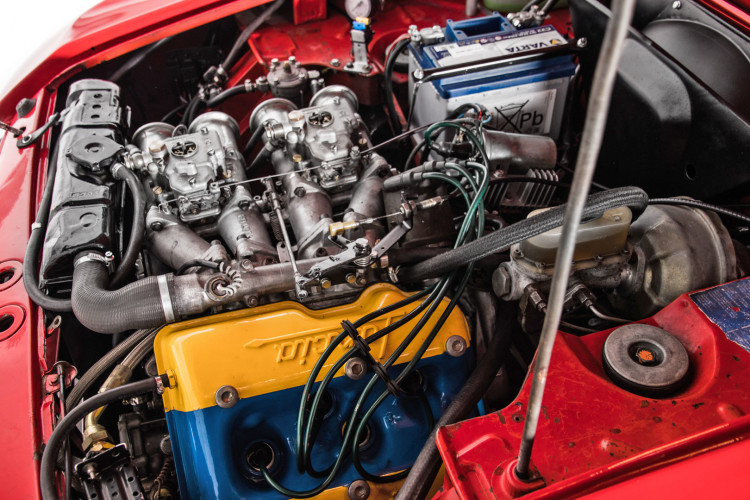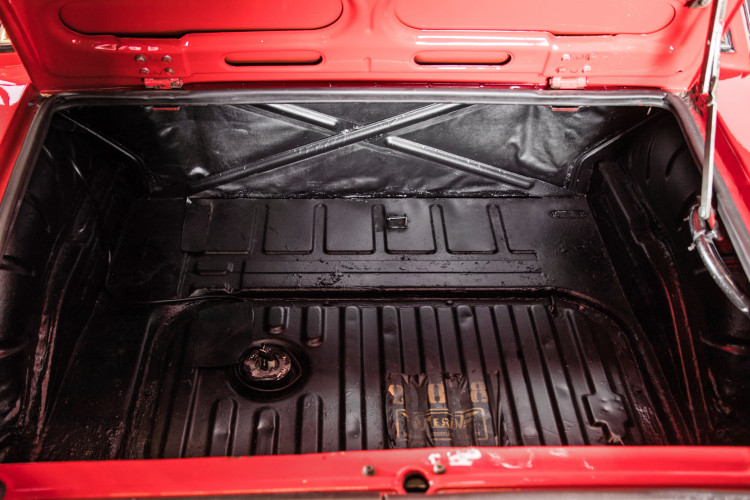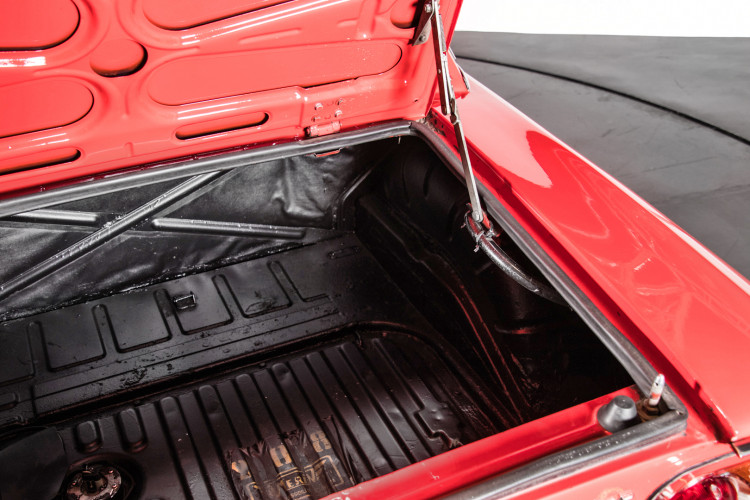 The legendary FULVIA HF 1600 was born in 1969 in the "Fanalona" version, so called because of the larger central headlights.
Only a year later this version was replaced by the "Fanalino" which was aesthetically updated, especially on the front grille, thinner and revised than the previous one.
There was also the 1600 HF Coupé and the LUXURY 1600 HF Coupé. The first had a body without bumpers, sports seats and a simplified set-up; the second had more refined features such as seats with headrests, deflectors and complete soundproofing.
The more "sporty" version featured Cromodora Rims in light alloy and the bodywork with widened mudguards, as well as obviously a sportier mechanics with modified camber and more direct steering.
This car is in excellent general condition and in a "regularity rally" (also called time-speed-distance or TSD rally) configuration, often used for medium-sized races. Over the years, the car was transformed into a Gr.3 configuration to race in historic car rallies.
-
Possibility of shipping in Italy and abroad.
The car is visible inside our showroom in Reggio Emilia.