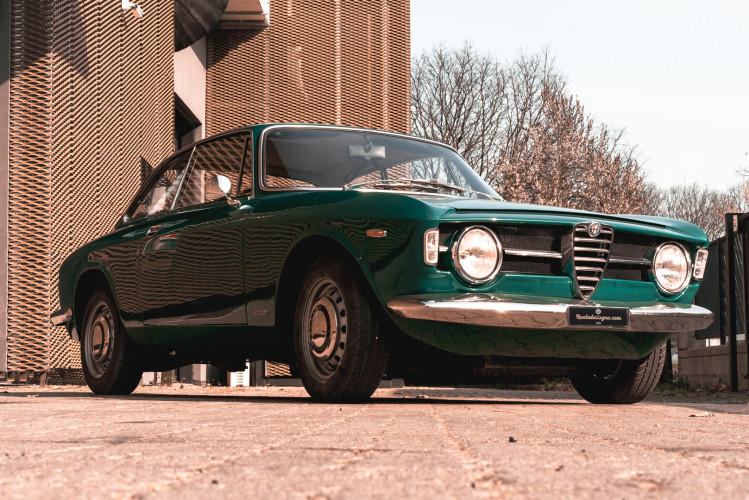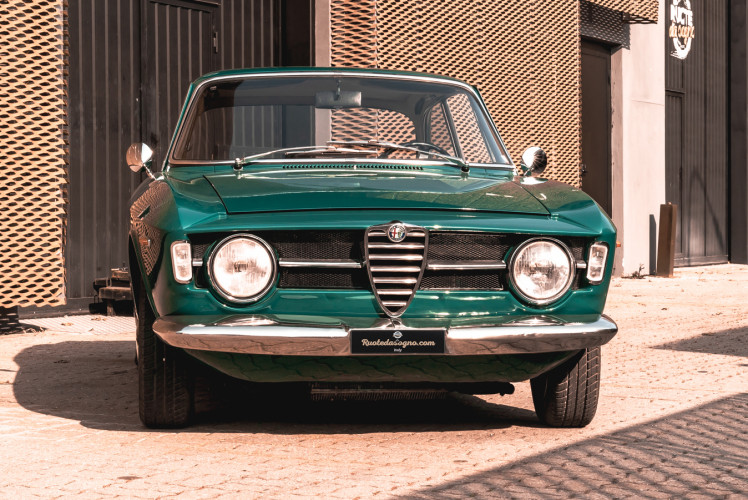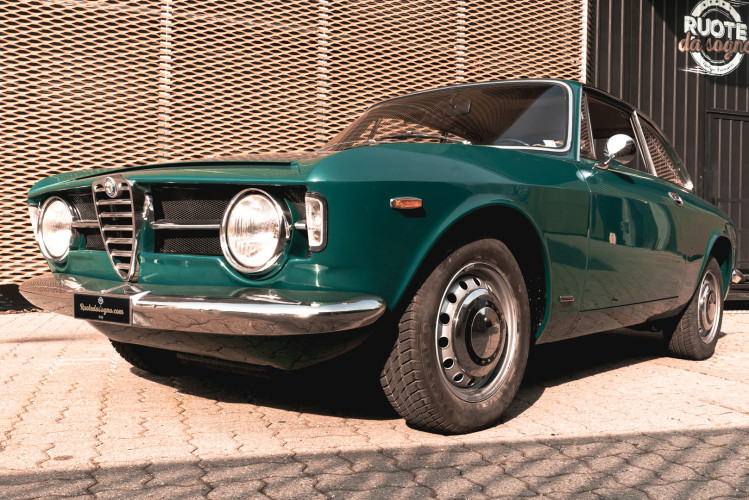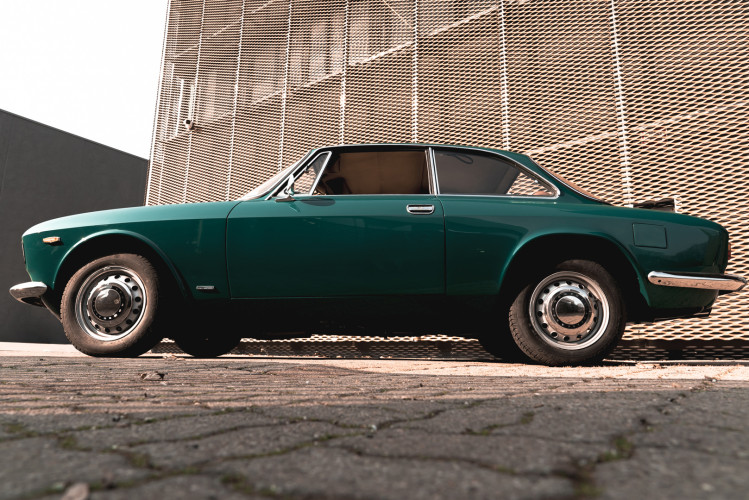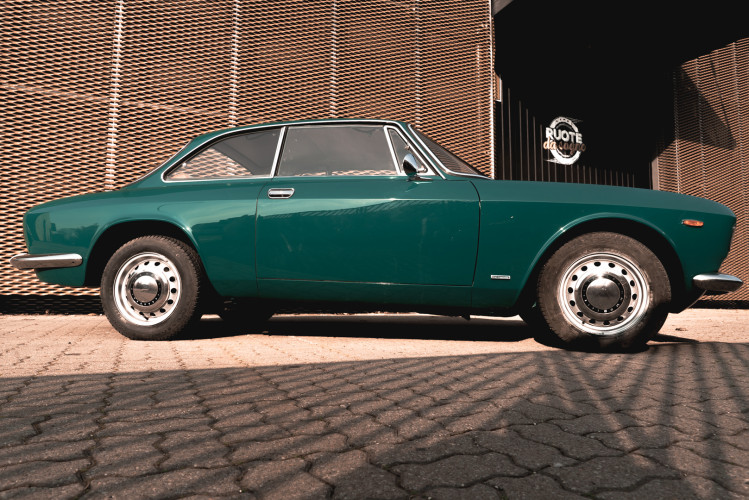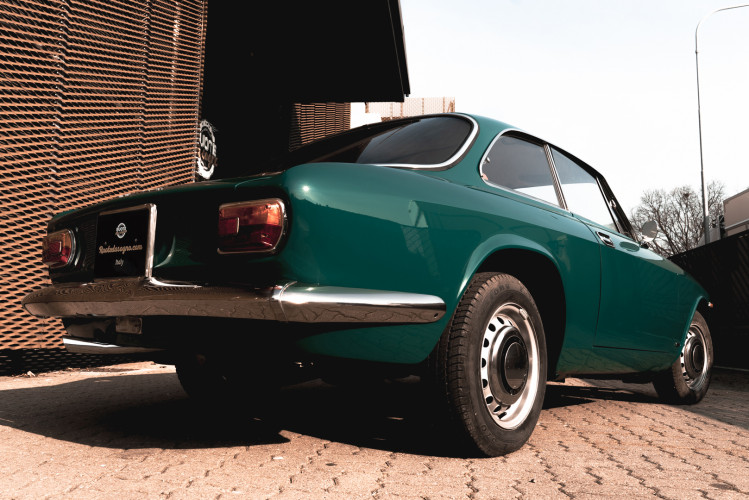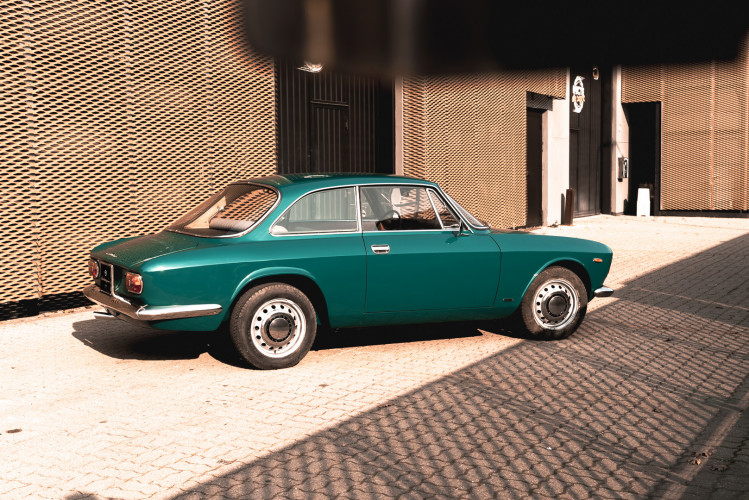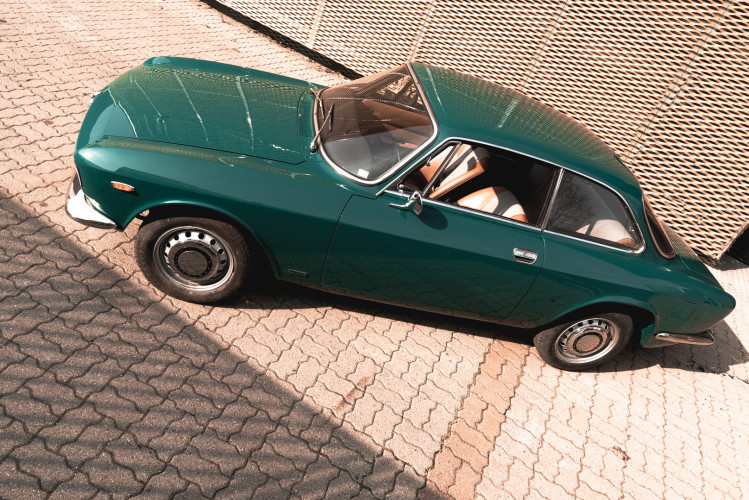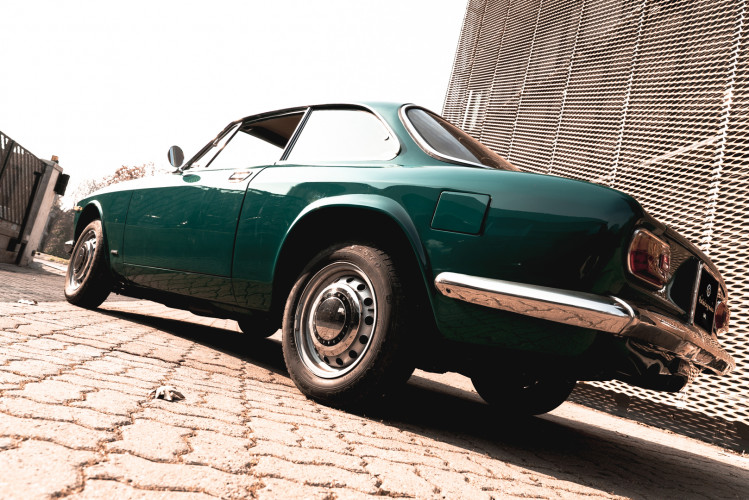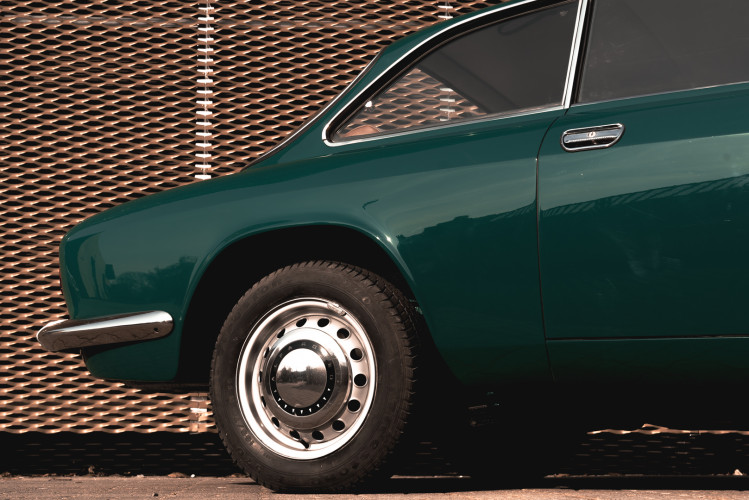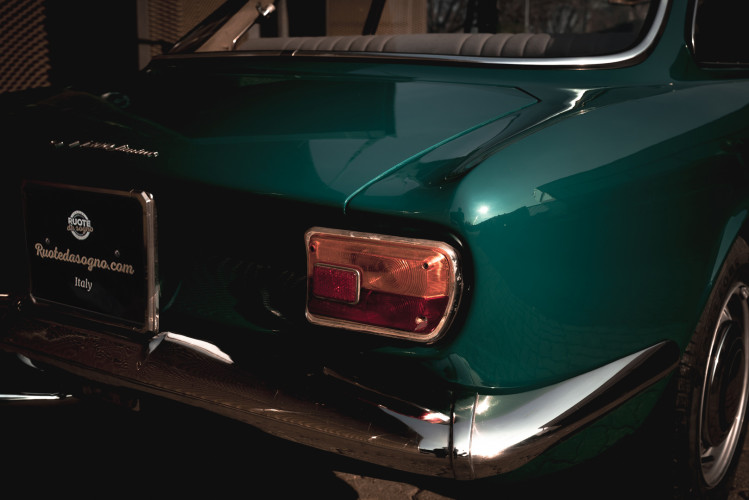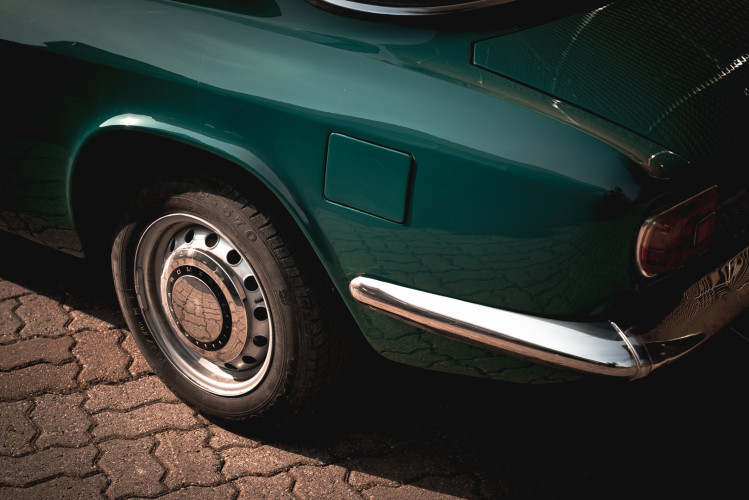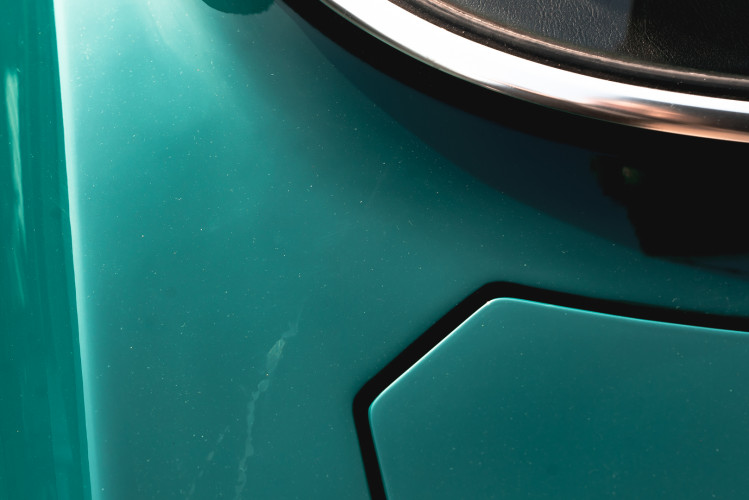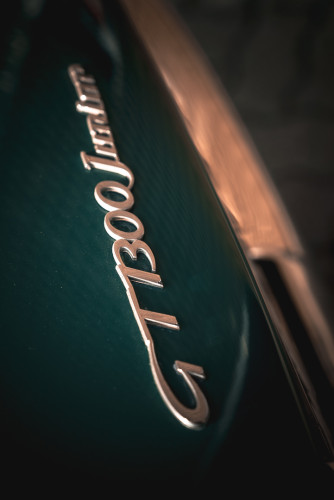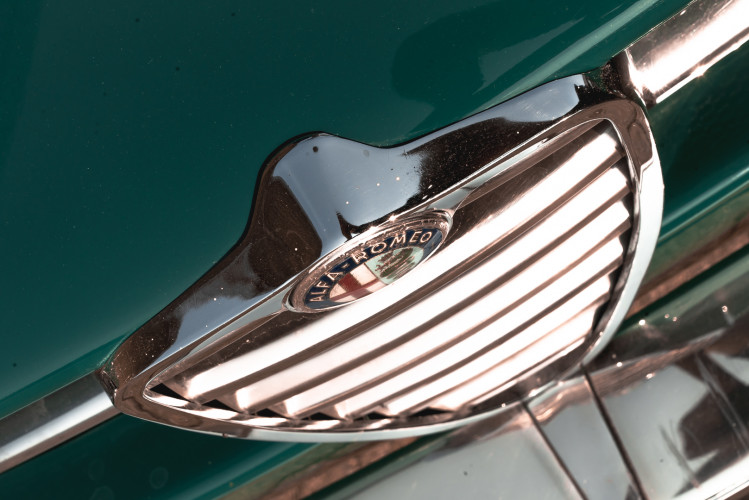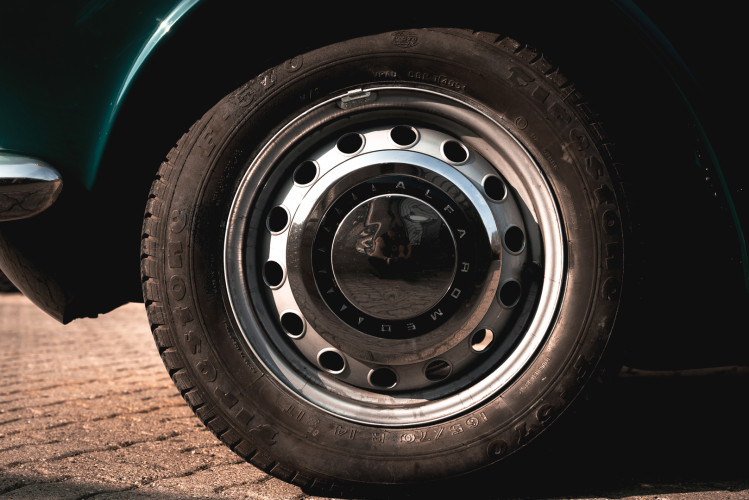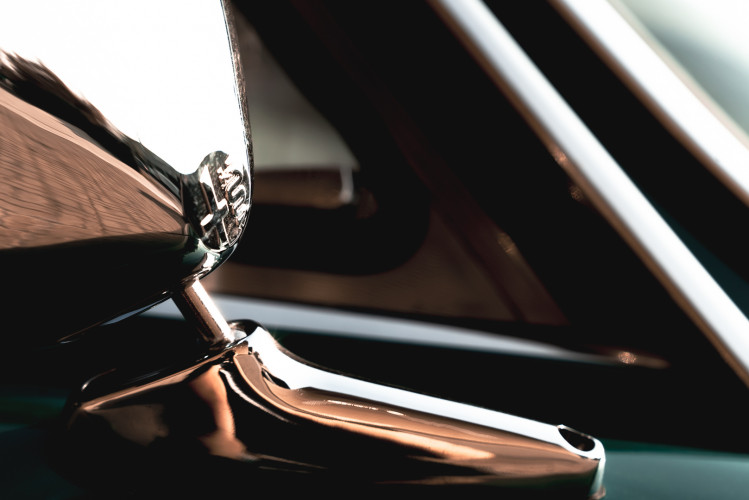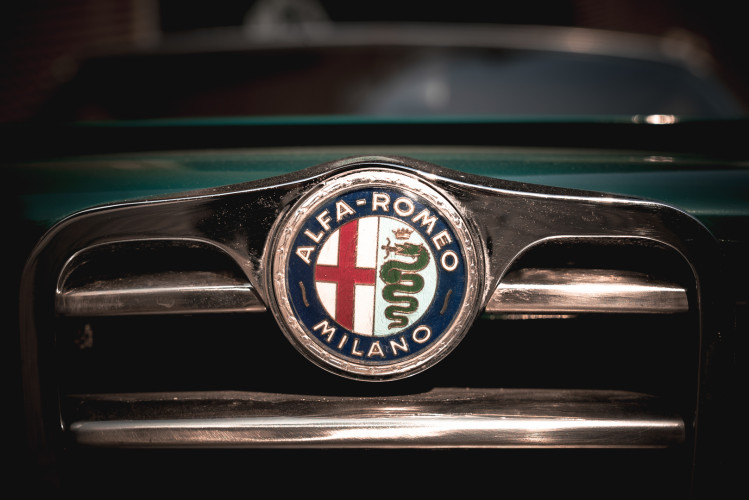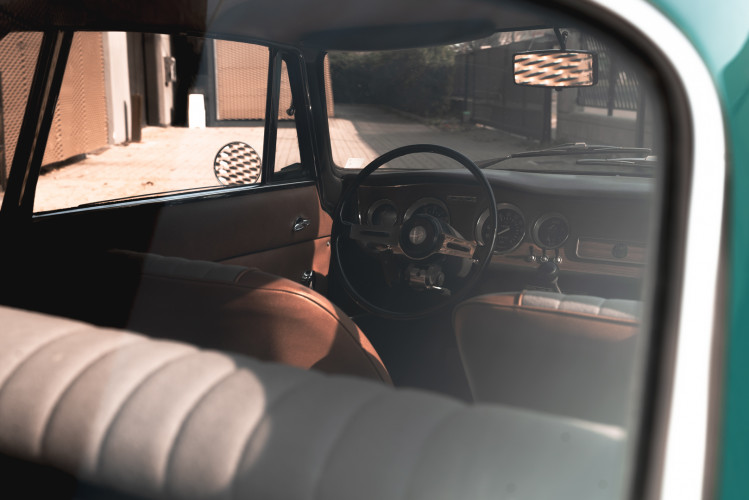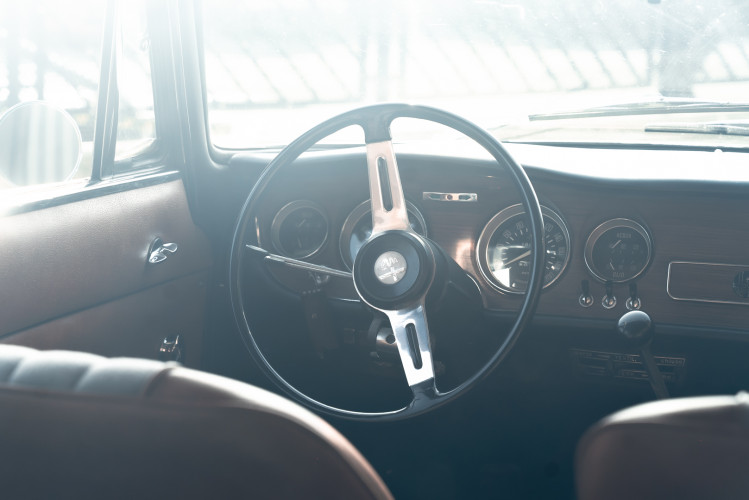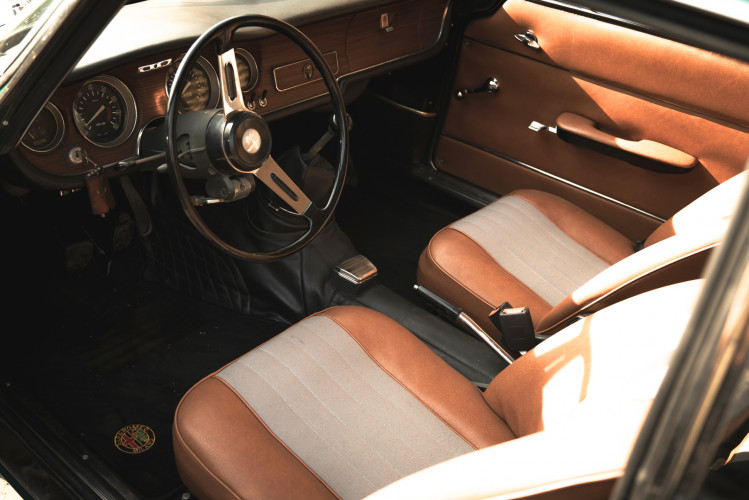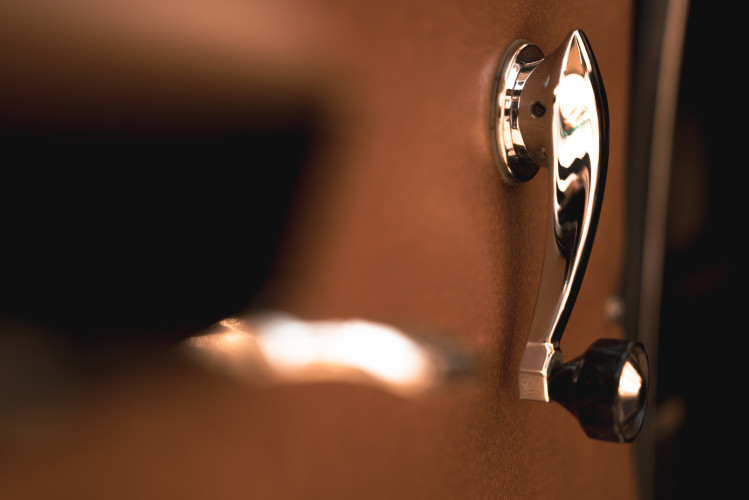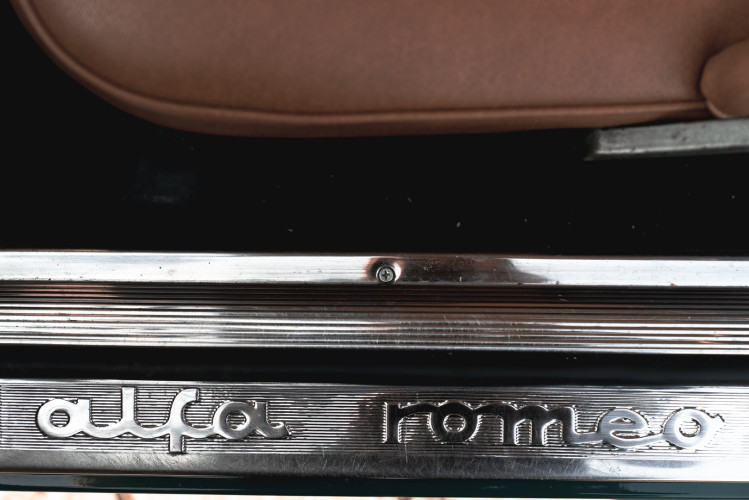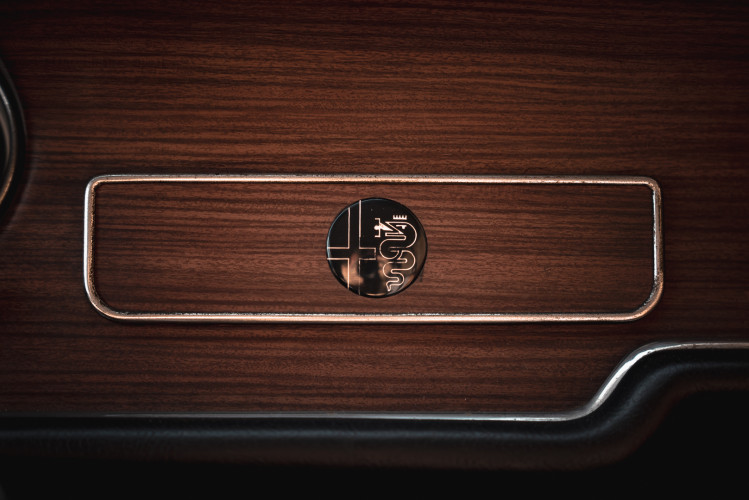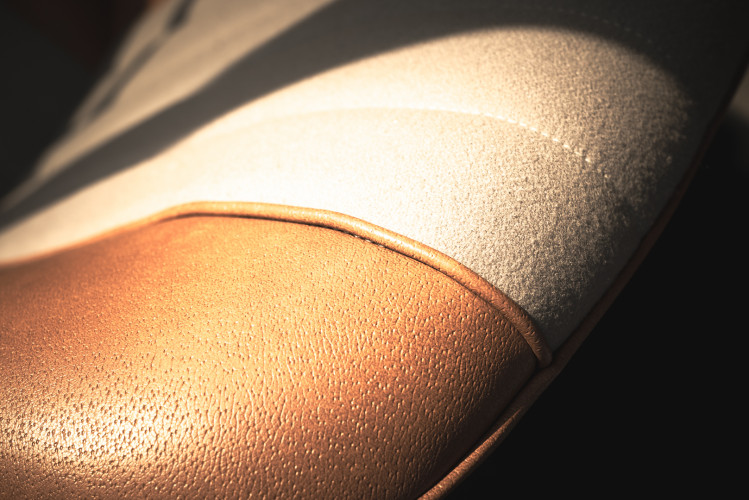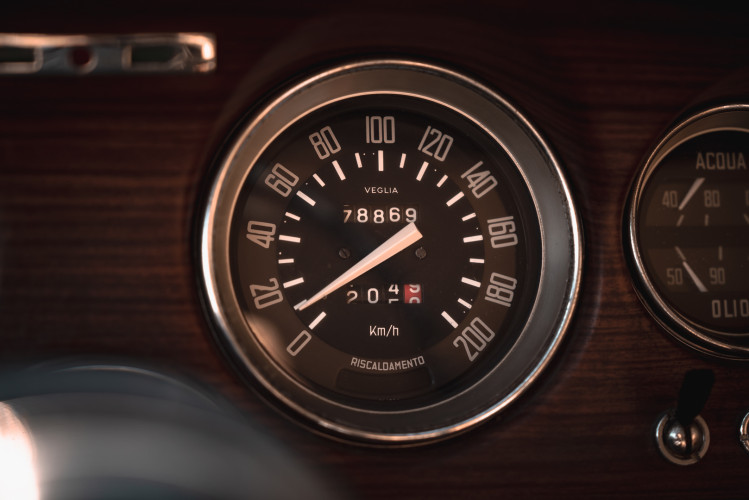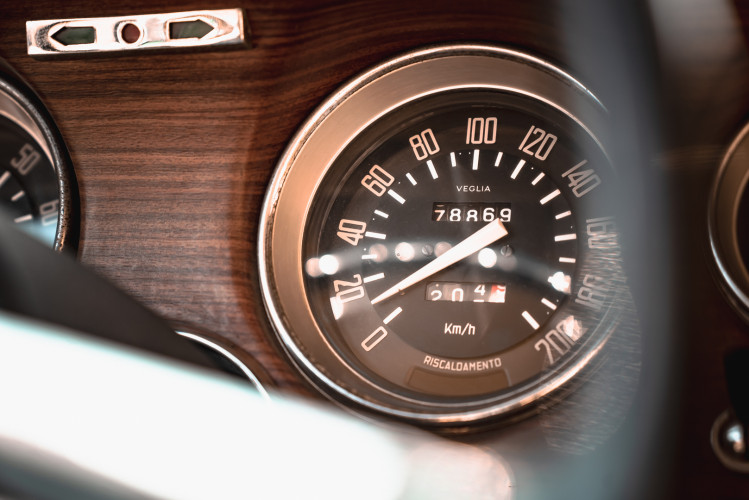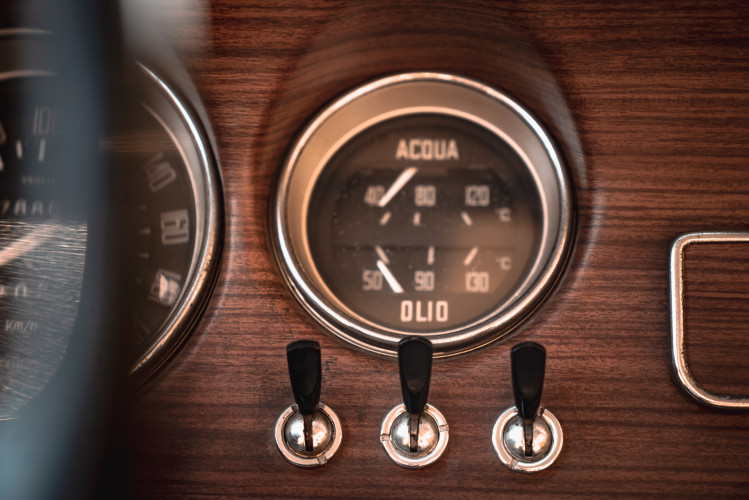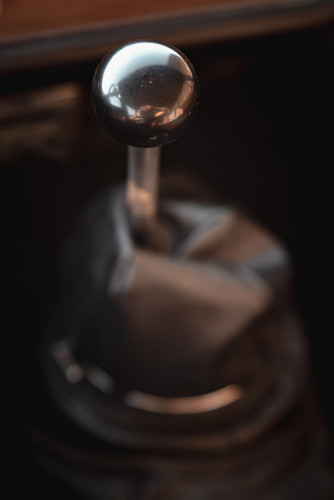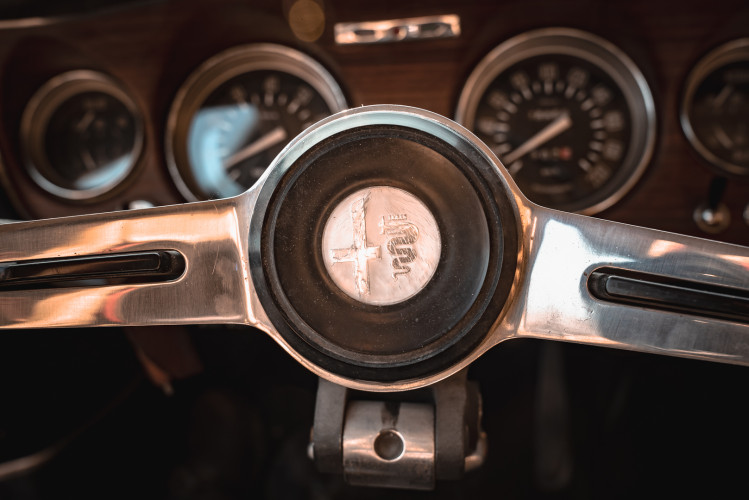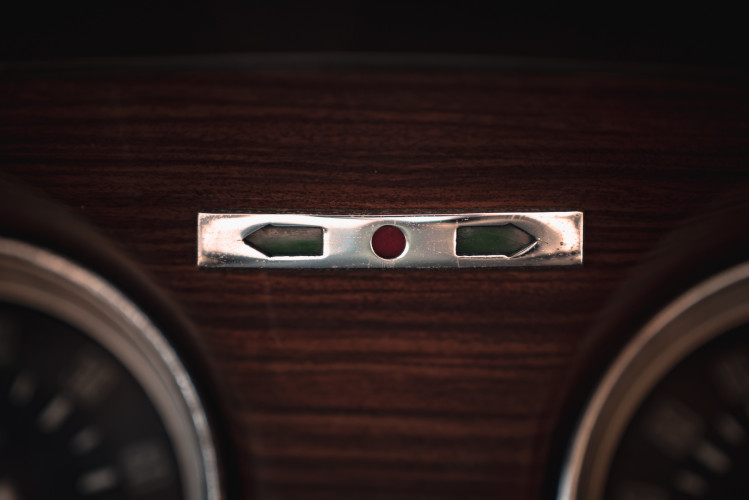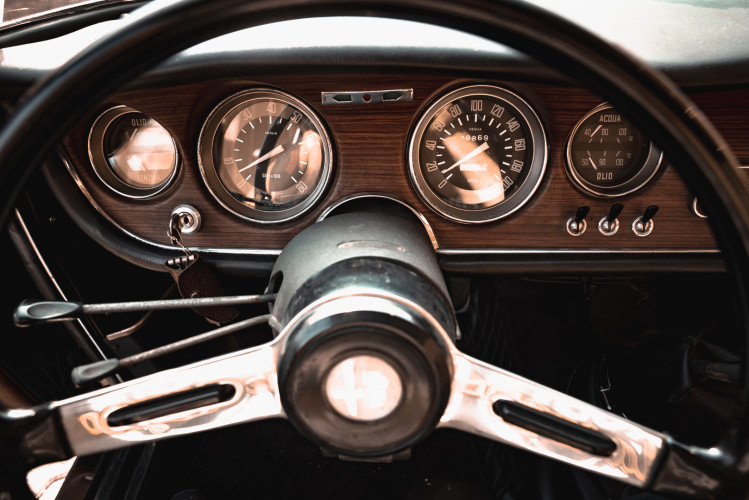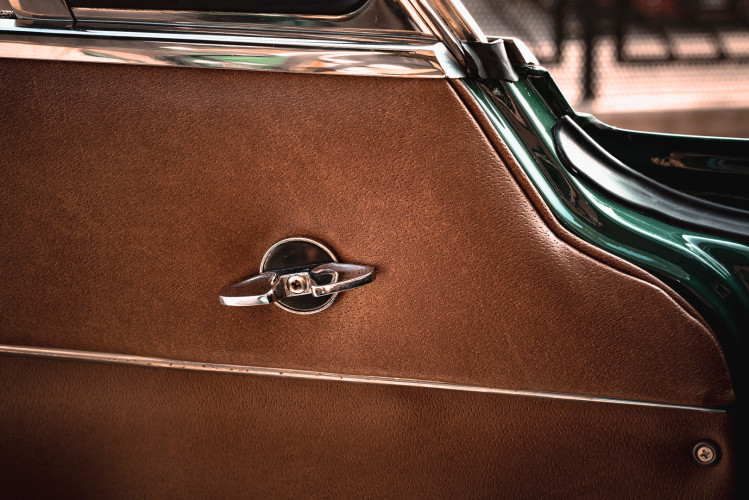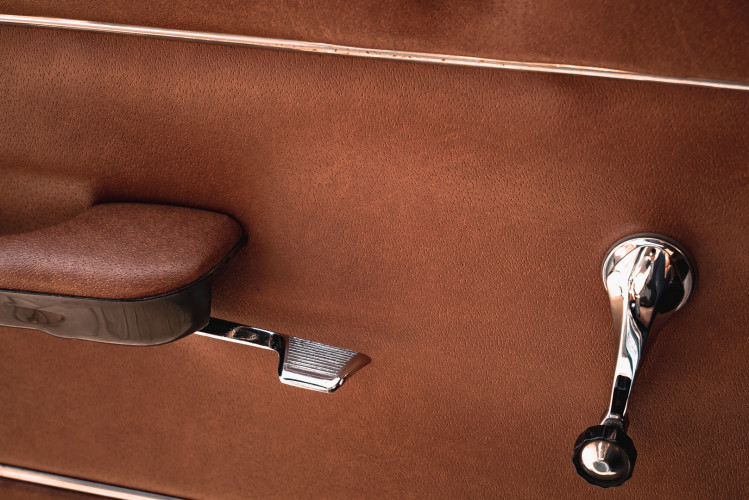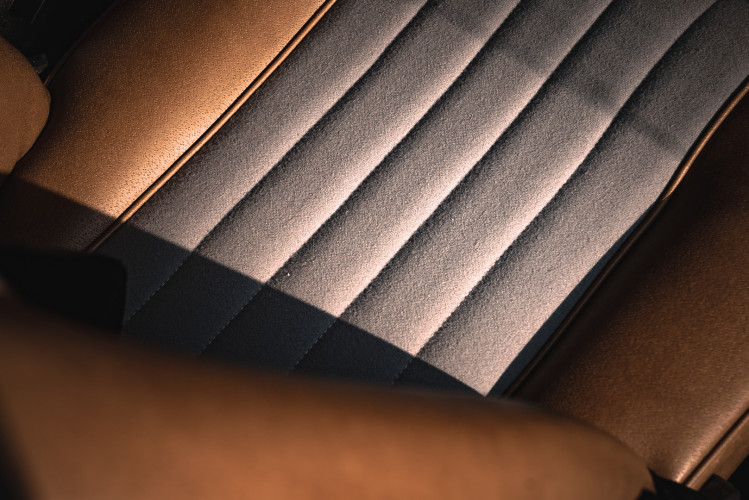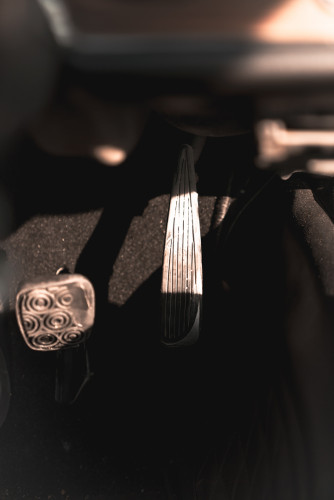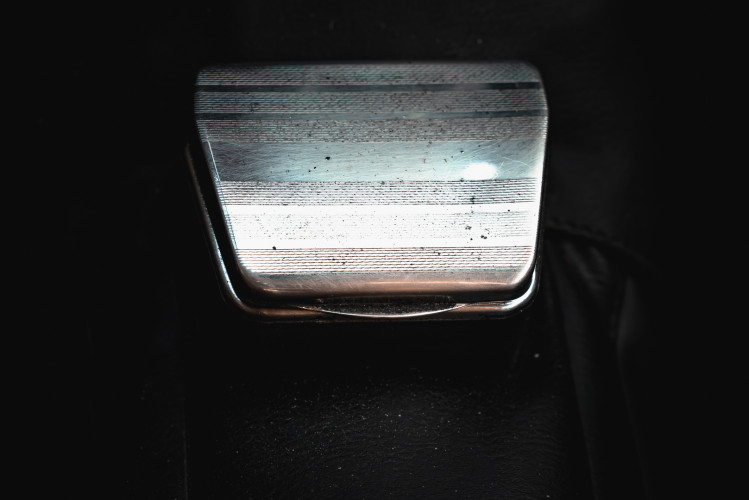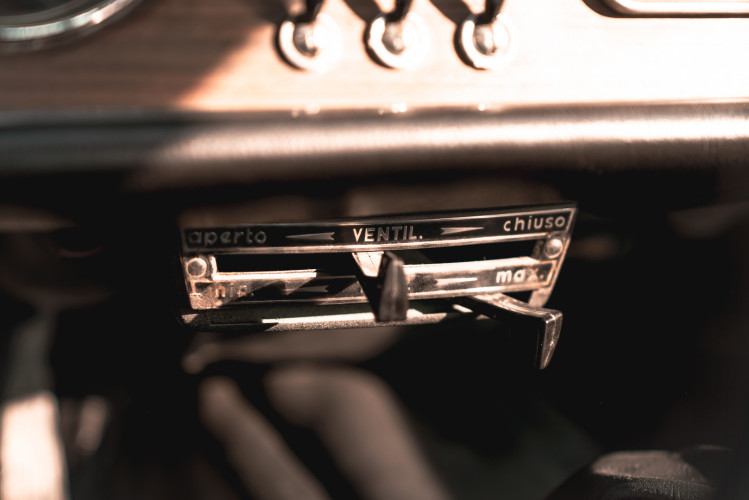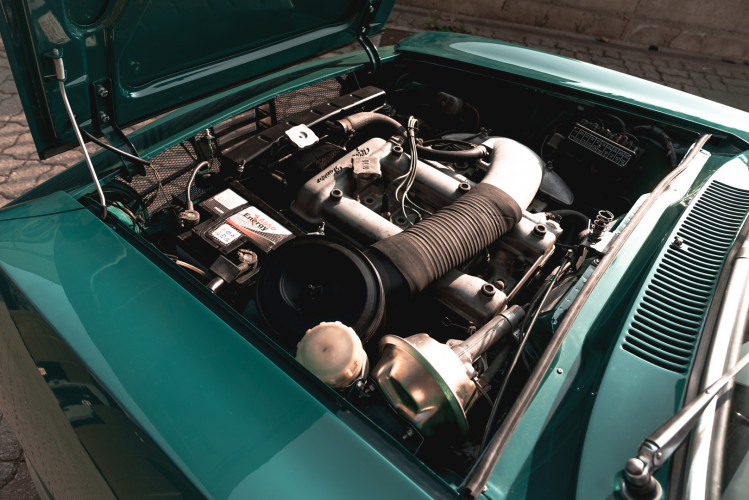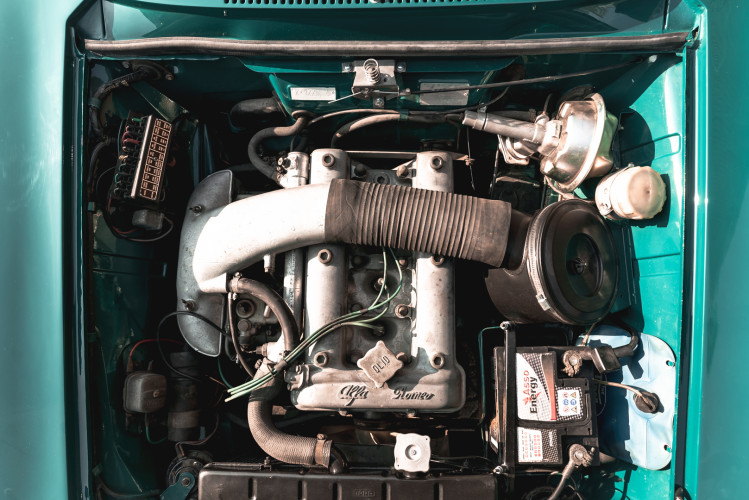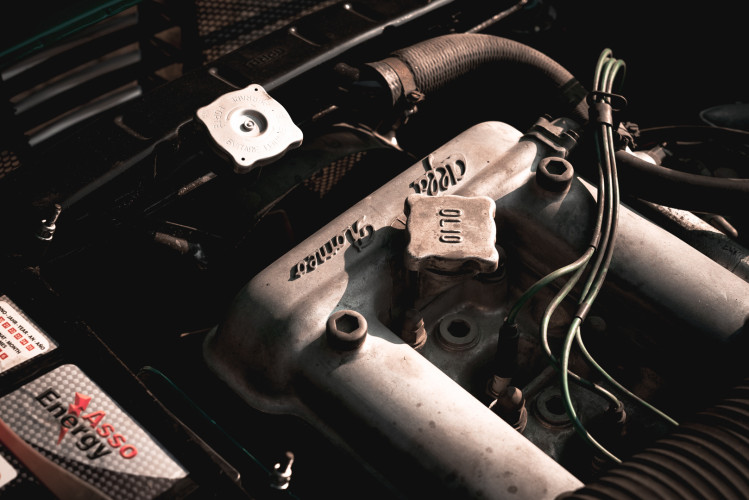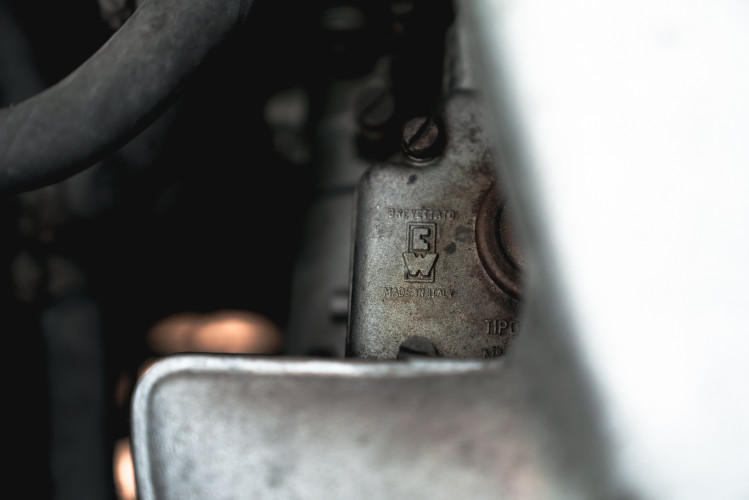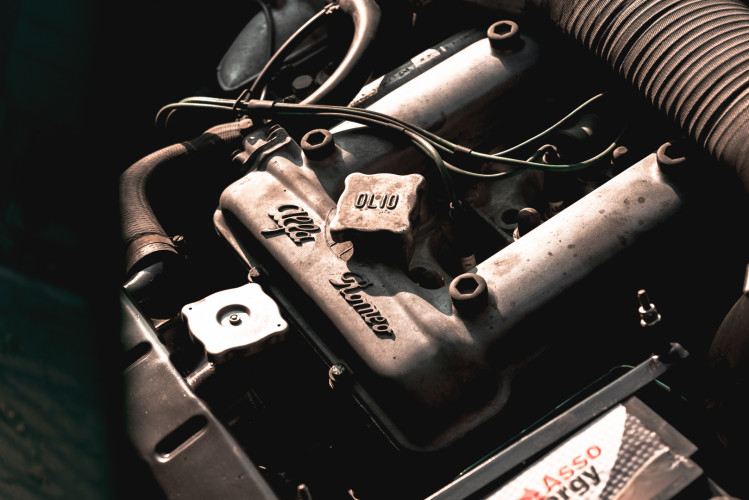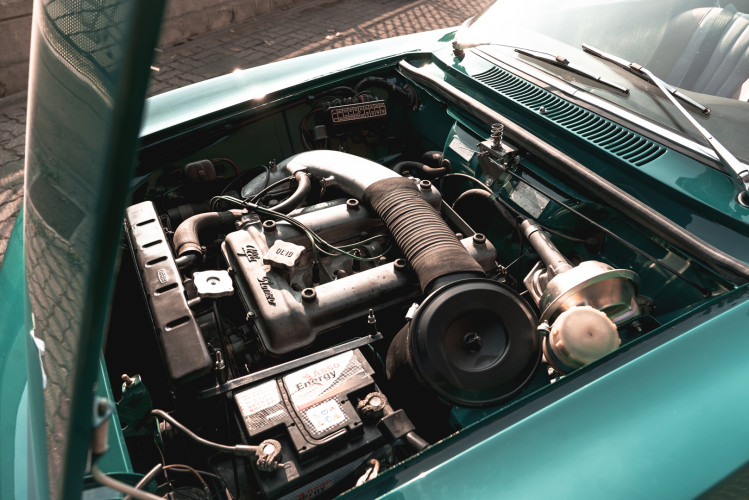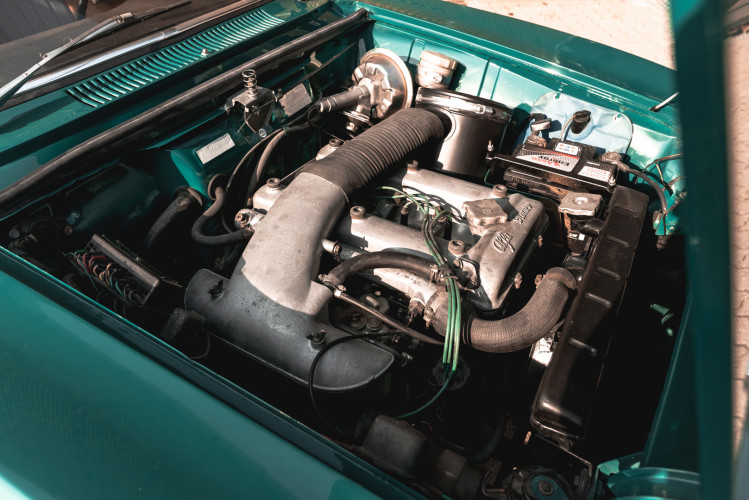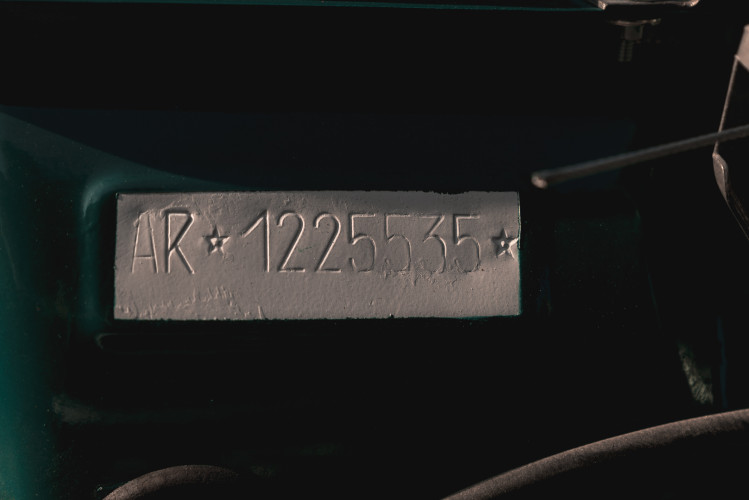 Chassis no. 1225535
Displacement 1290 cc
Engine: 4 in line, DOHC
Power: 102 Hp - 76 kW
Max speed 170 kph

Black Original Plate, Rome
ASI Registration n. 26958
-
Considered the good commercial success of the Sprint GT, in 1966 a less expensive version of the car was launched in Arese, with a lower displacement engine and cheaper finishes, to offer the market a valid product at a lower price for young customers. Thanks to this strategy, alongside the Sprint GT versions with a 1.6-liter engine, a version with a 1290 cm³ engine capable of 89 hp, named GT 1300 Junior, entered the list. The Junior had a simplified configuration: no servo brake, rubber floor, plastic dashboard without central console, two-spoke steering wheel, less profiled seats, and different hub studs. The success was higher than expected and, thanks also to the similar performance compared to the 1600 engine, the Junior equipment soon represented most of the sales. During the decade of production, the Alfa Romeo GT reached 105,494 units, of which 91,195 in the "1300" version and 14,299 in the "1600" Junior version.
-
Our Alfa Romeo GT 1300 Junior Scalino is an Italian car with regular documents and original Rome license plate from 1st registration.
The car has regular ASI Registration.
Partially restored in very good body and mechanical condition.
The engine has recently been overhauled and some parts replaced or restored to new.
Interiors restored with Marrone Tex Alfa and Grey Cloth colors combination
Two-spoke steering wheel and flat dashboard, typical of the 1st scalino models.
Bumpers and emblems in good condition.
Rims restored to new with 90% condition tires.
It is possible to see the car online, booking a call with one of our commercial operators, via Skype, Zoom, WhatsApp and Google Meet platforms.