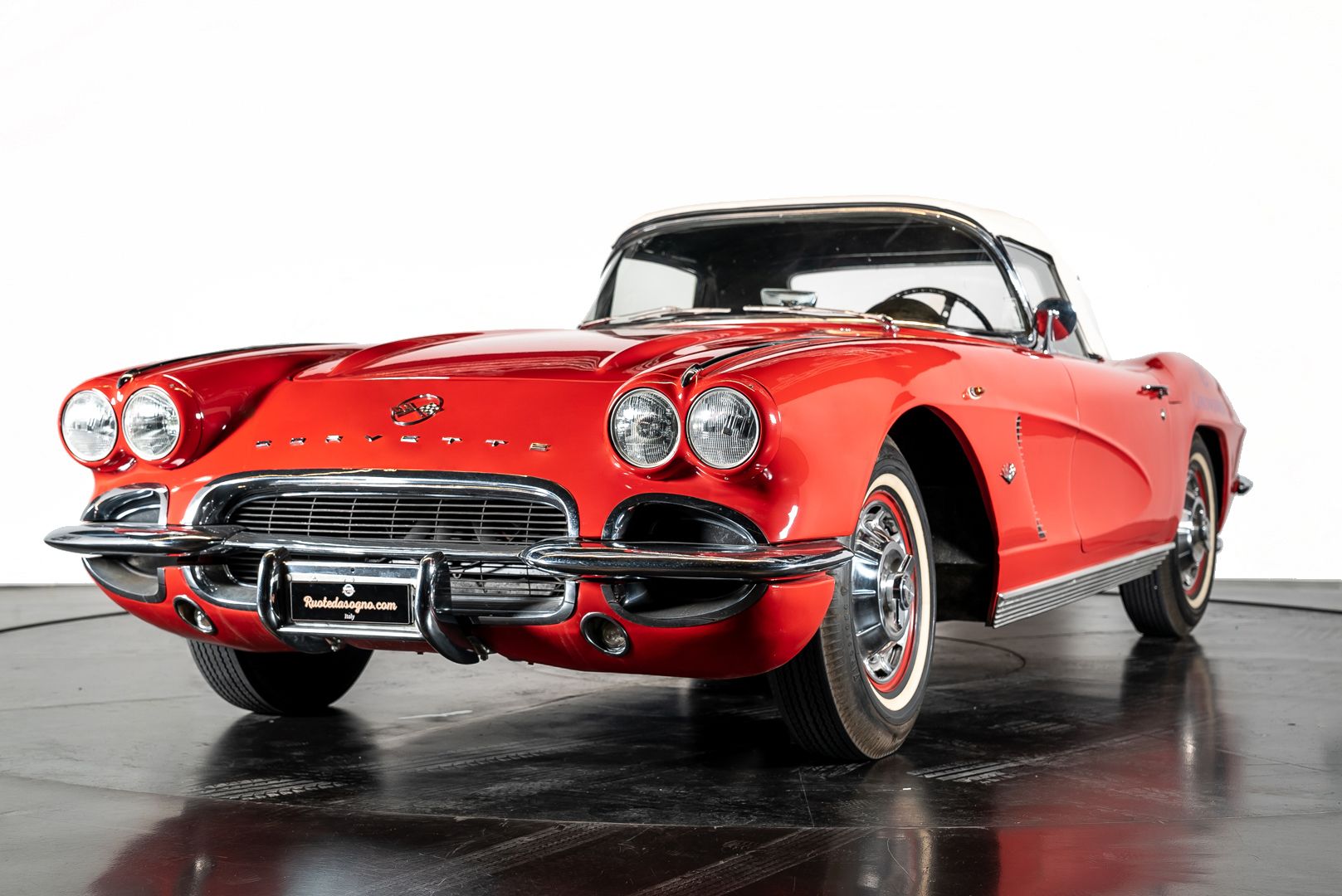 On auction
1962 CHEVROLET CORVETTE C1
Corvette C1 stands for Corvette Chevrolet First Series: this abbreviation therefore means the model that launched the legend of the American muscle car of the 1950s.
The Corvette C1 was released on the market in 1953 and production did not cease until 1962. Corvettes of this period are also called solid axle as independent wheel suspension was not available until 1963. During this period (1957) an engine equipped with an injection system became available in demand. With this system, the engine provided 290 hp (216 kW).
In 1962, the General Motors Small-block engine was increased to 5.4 L.
•
This car had one owner for 20 years from 2000 until 2020.
Several important works were carried out, such as replacement of the crankshaft, overhaul of the engine, replacement of the electrical system, replacement of the rear lights, replacement of the interior upholstery, tires, replacement of the odometer, replacement of the hood, etc.
All the pieces were taken from the United States.
Perfect and ready to use car, one of the last produced!