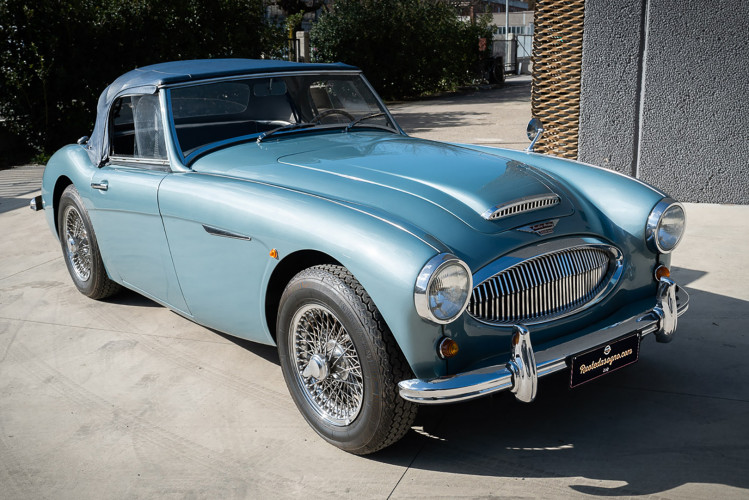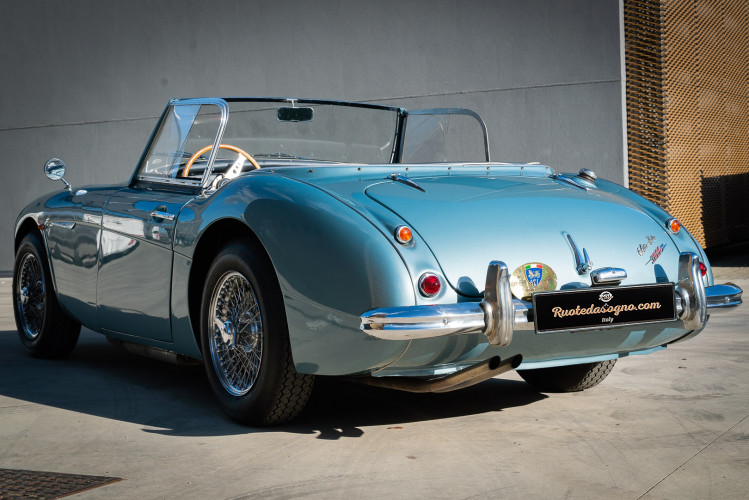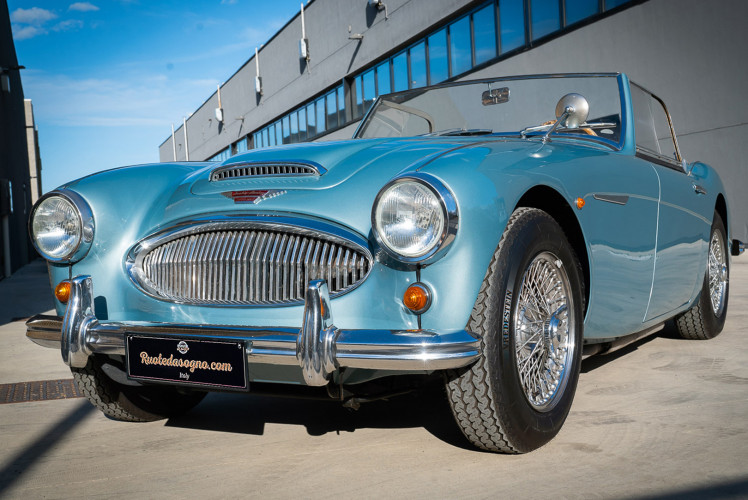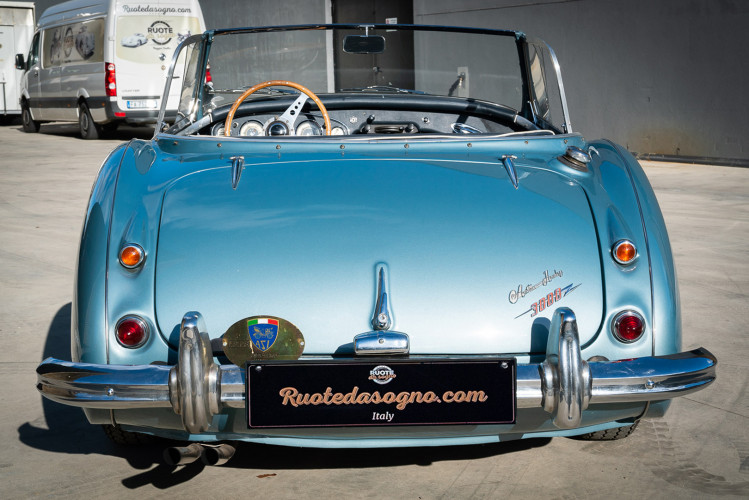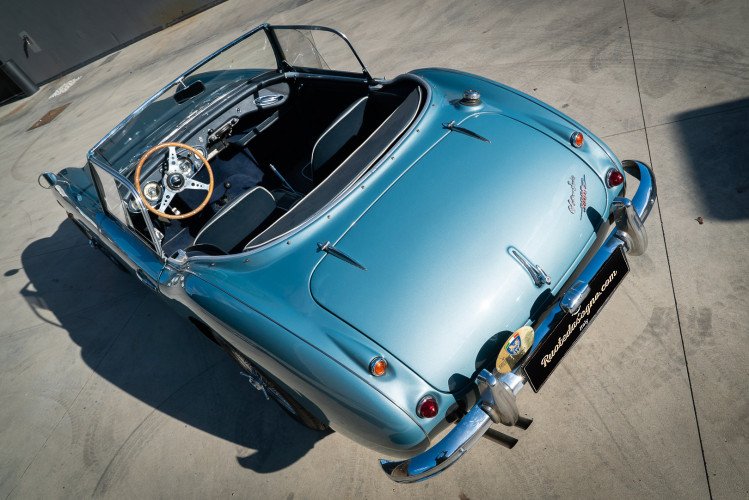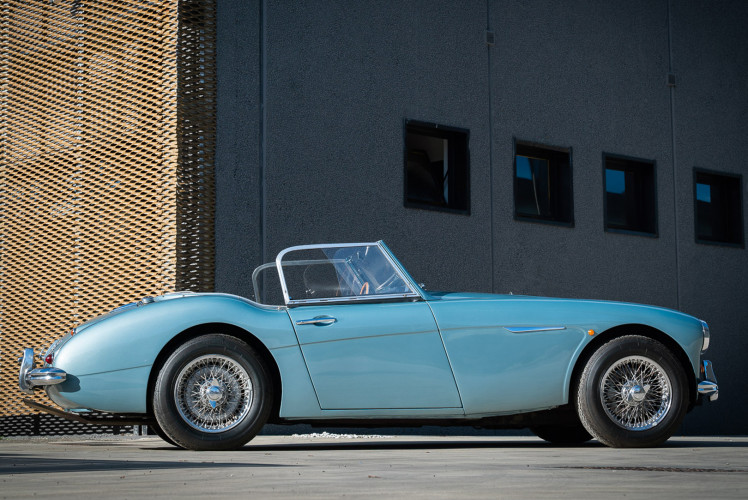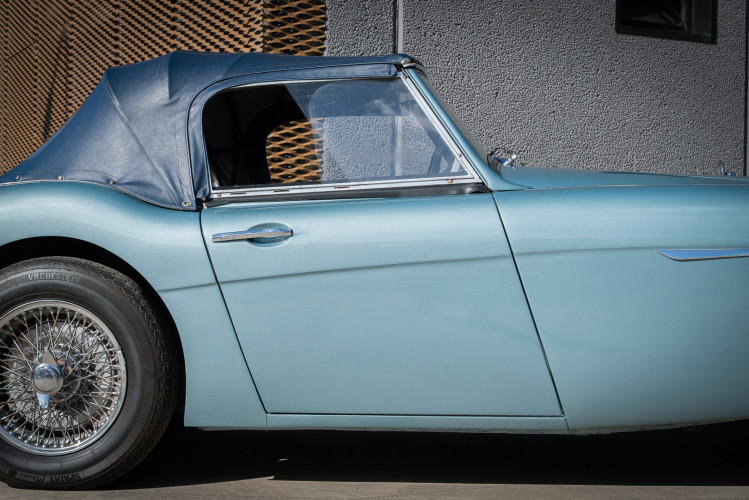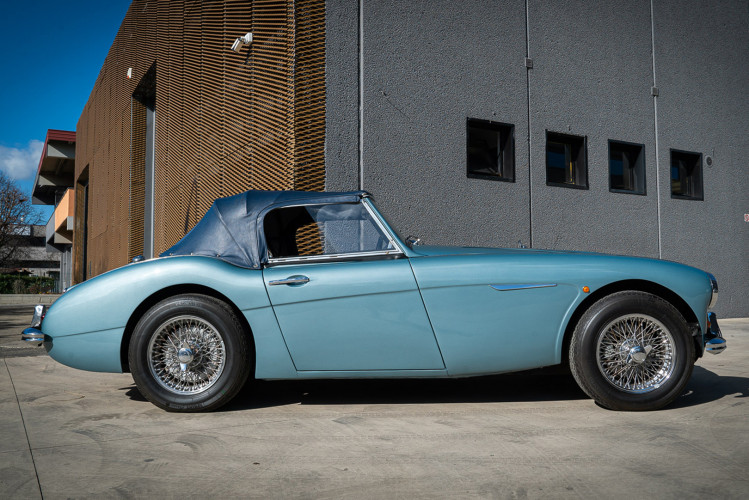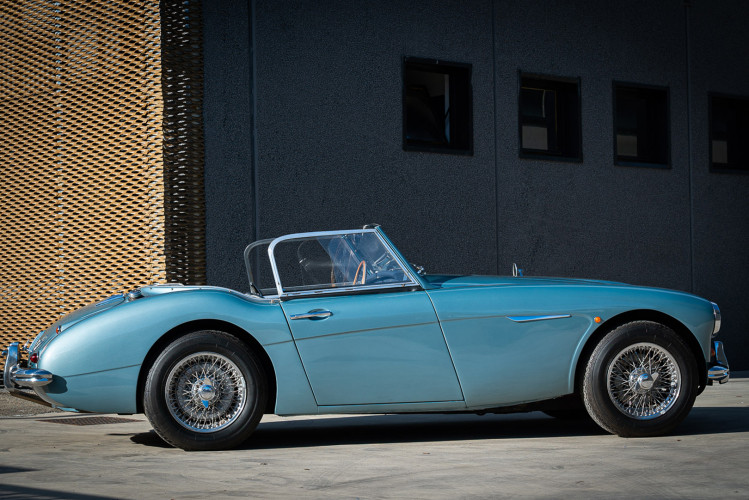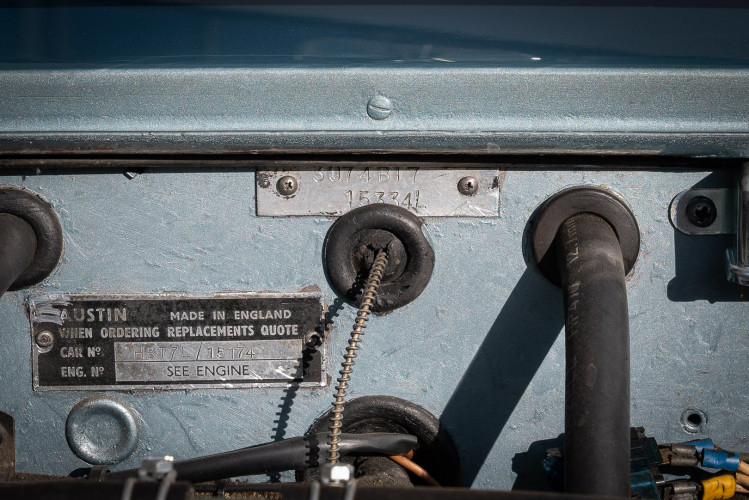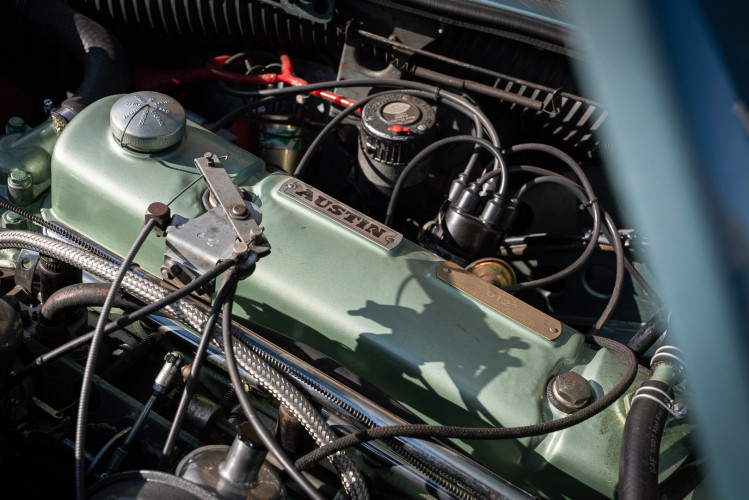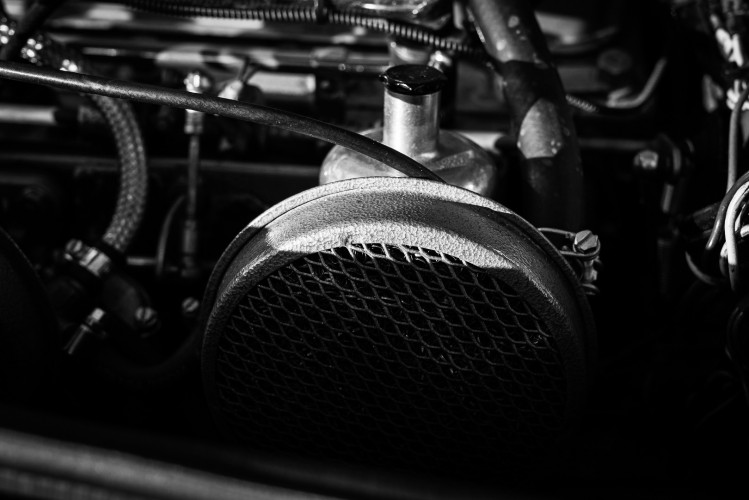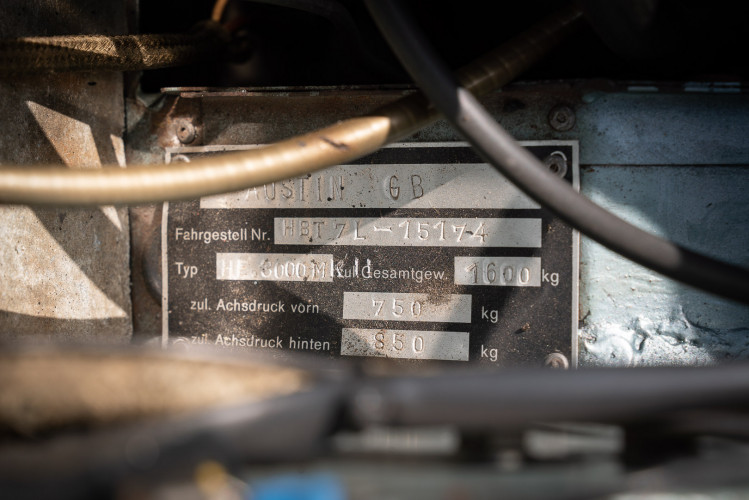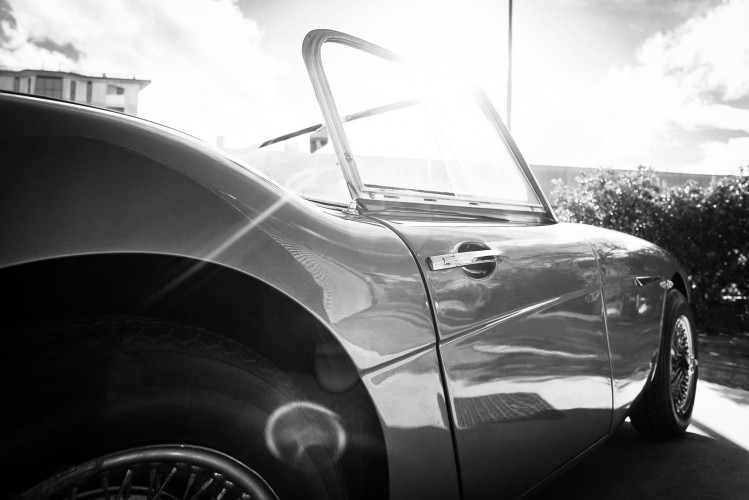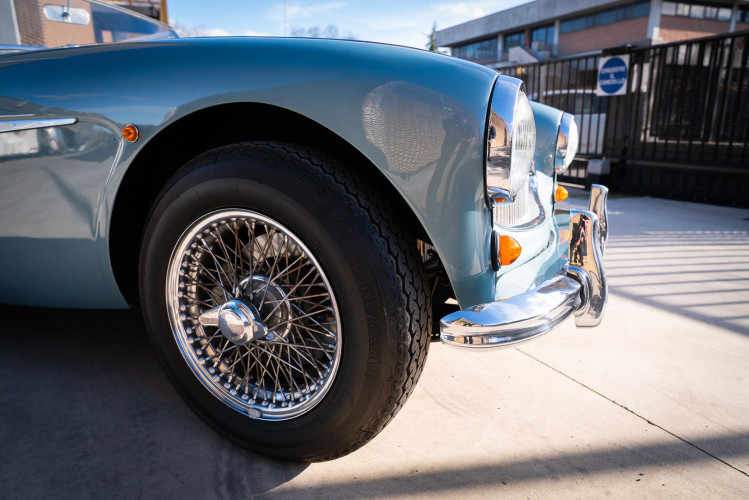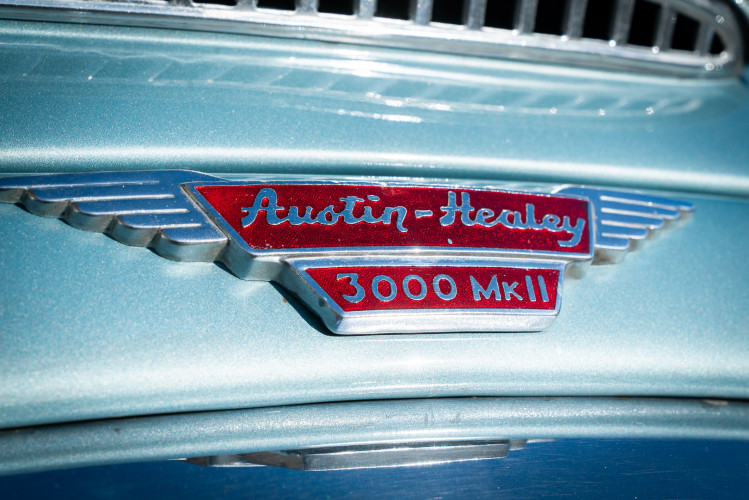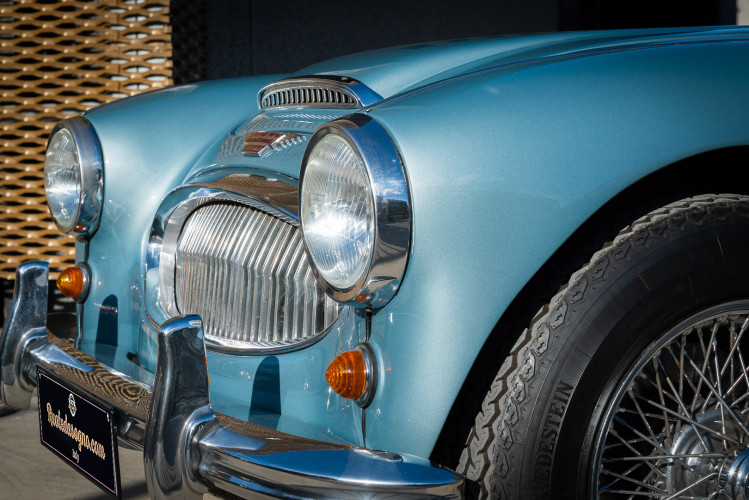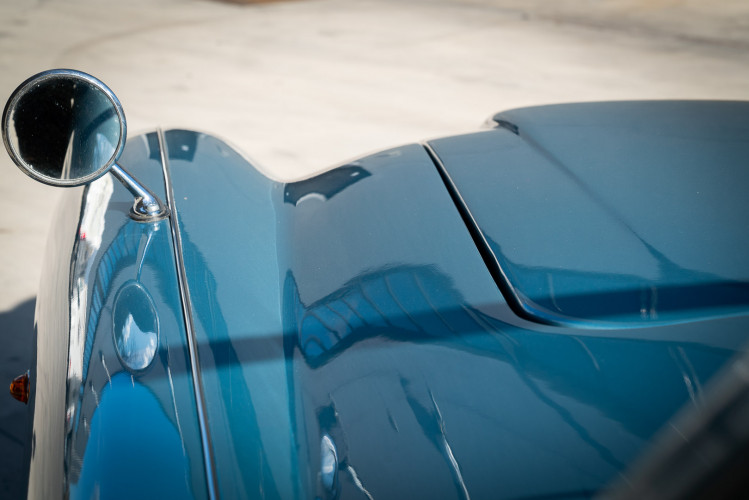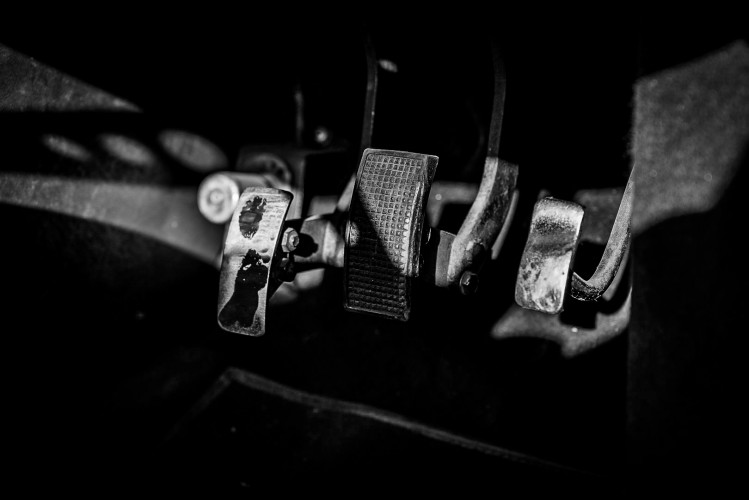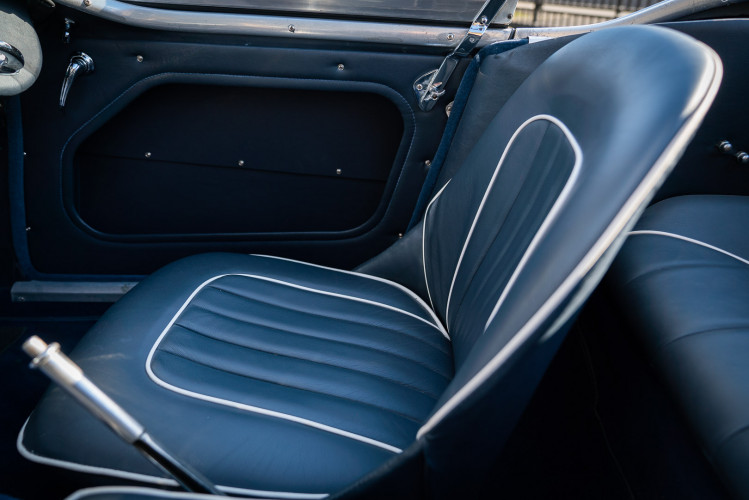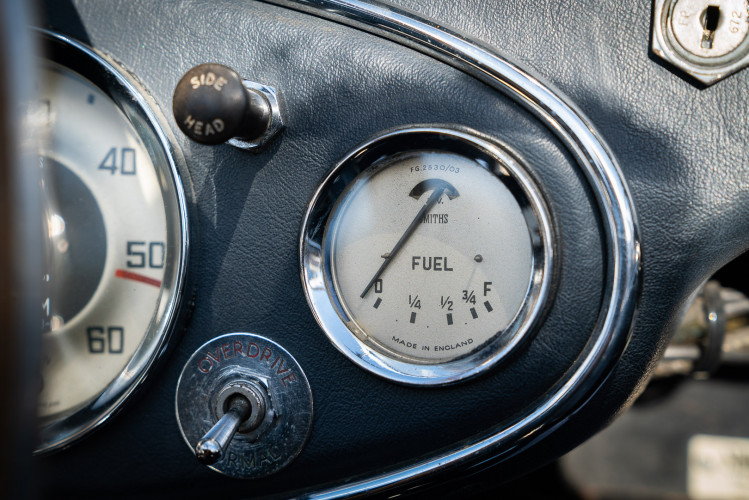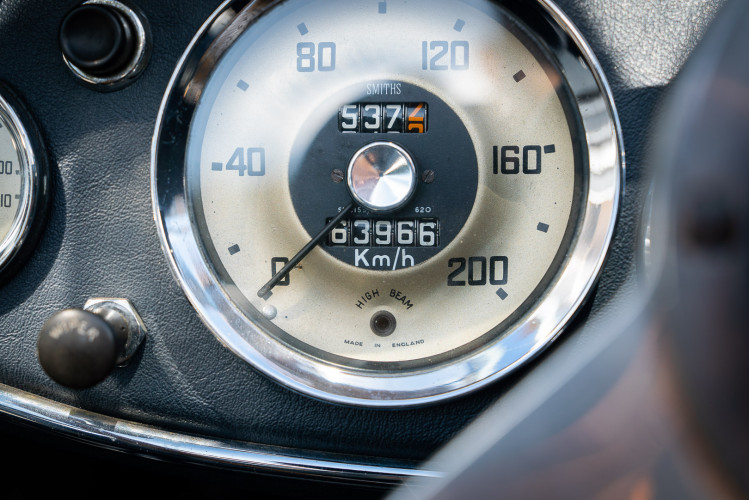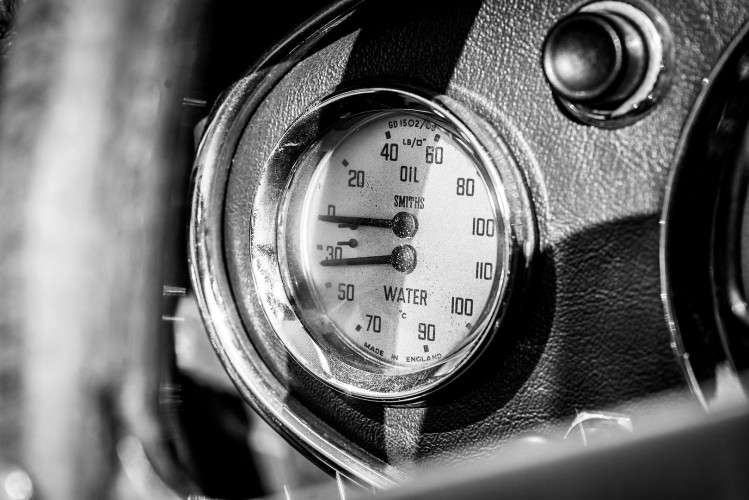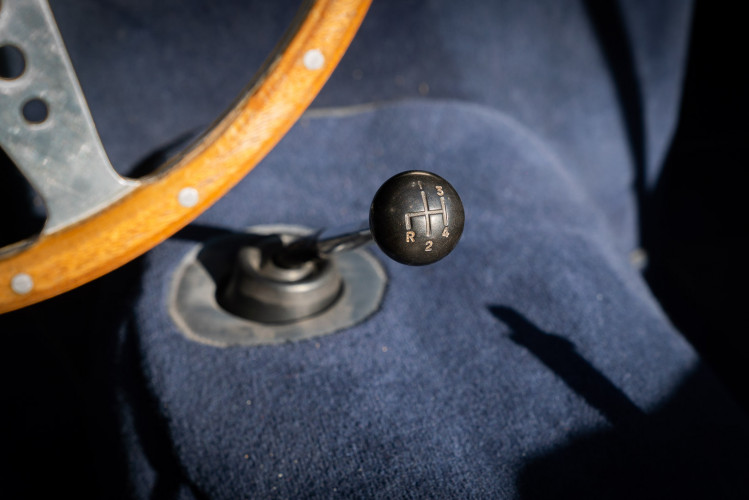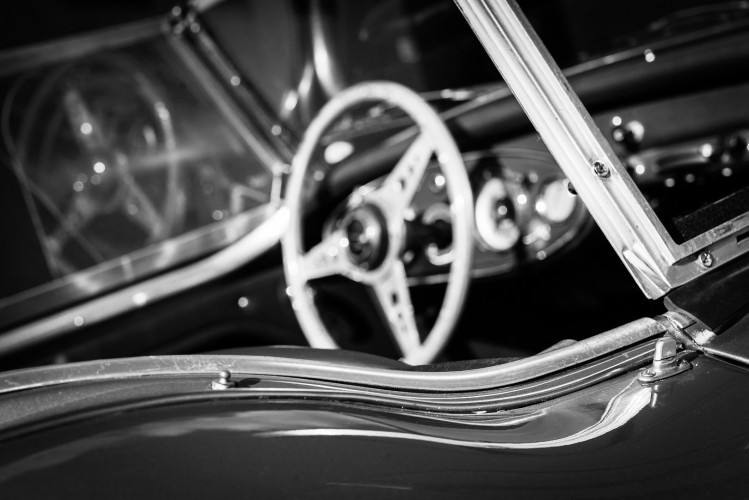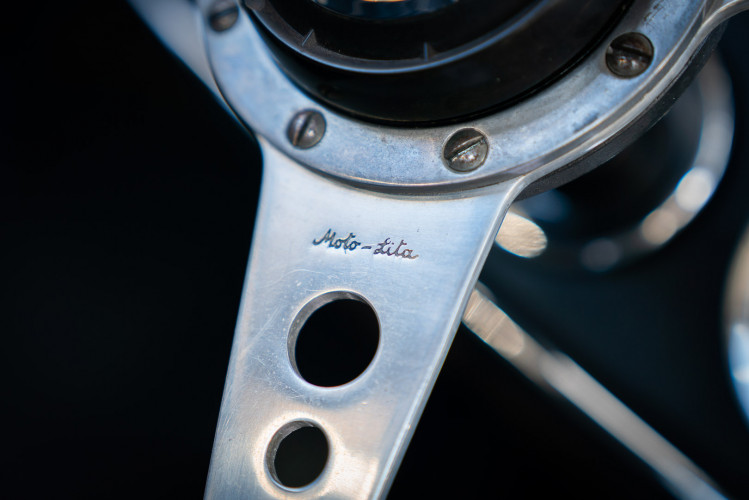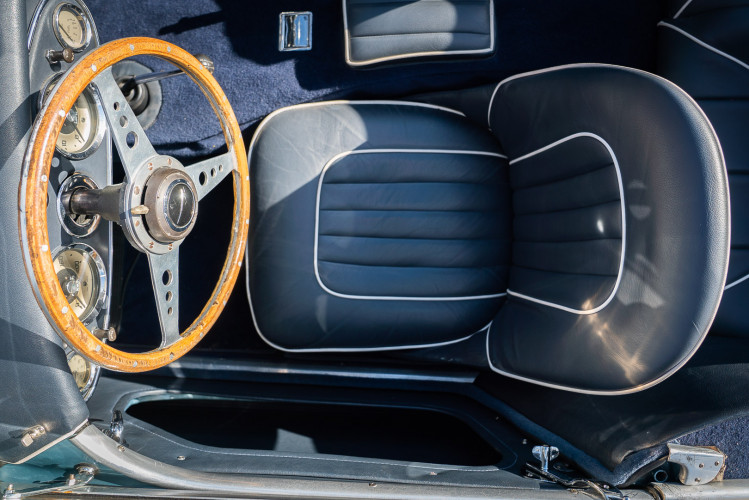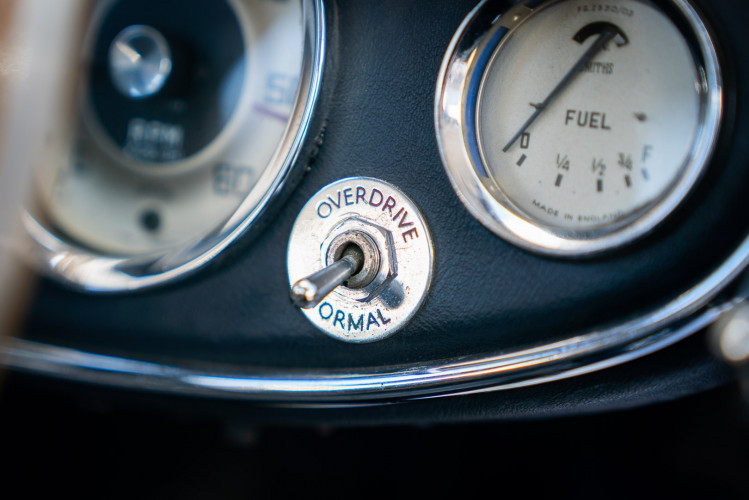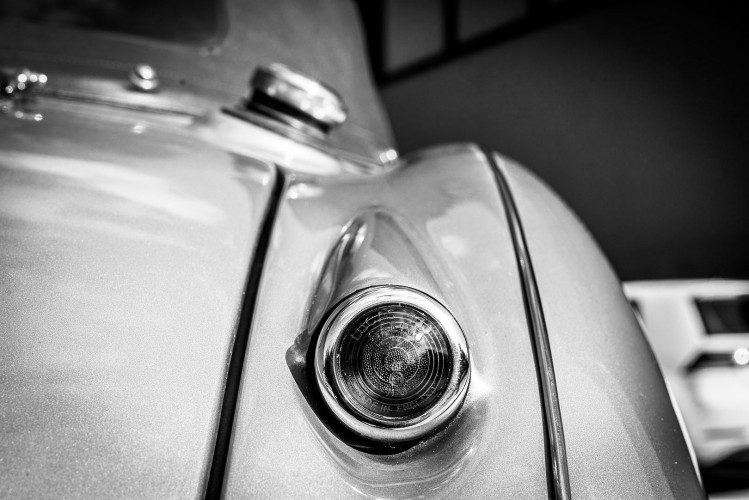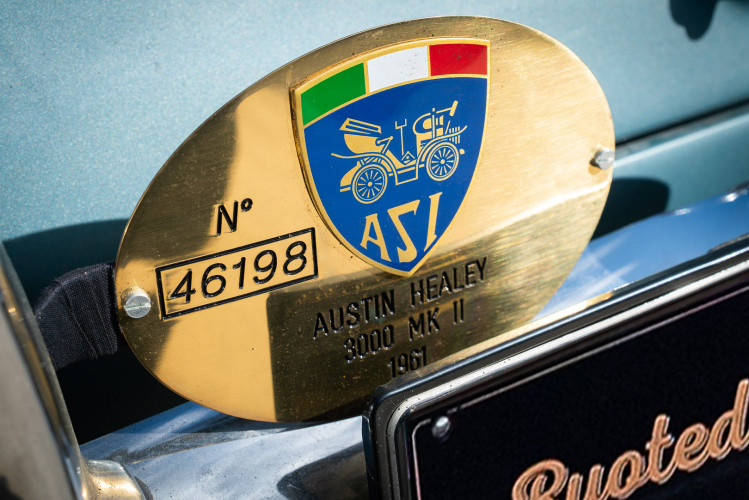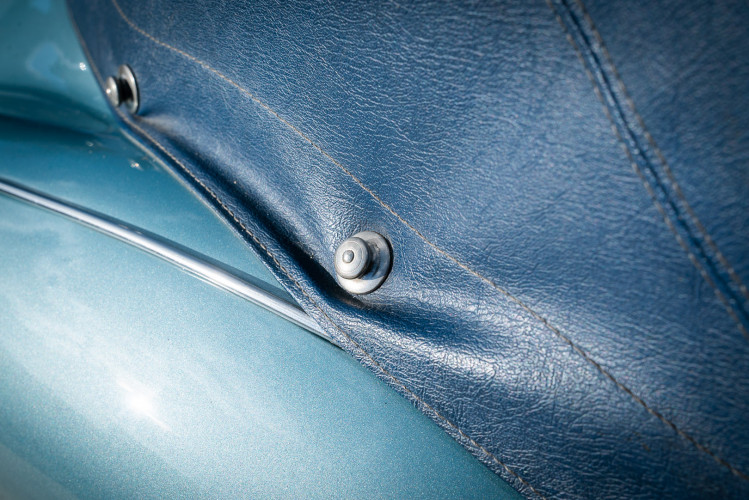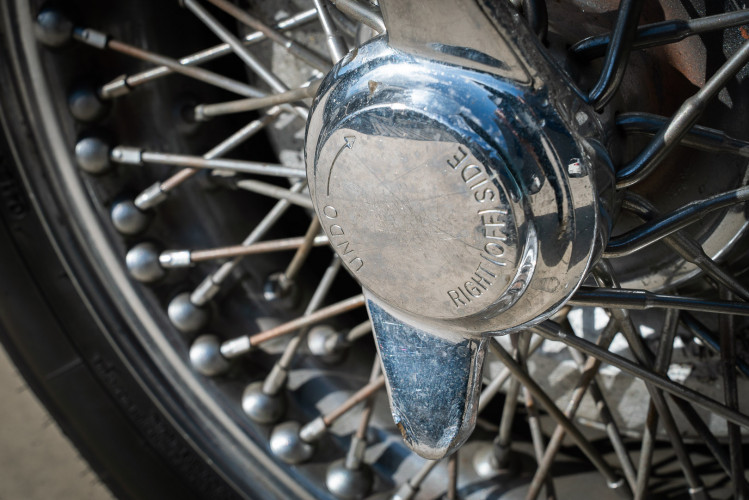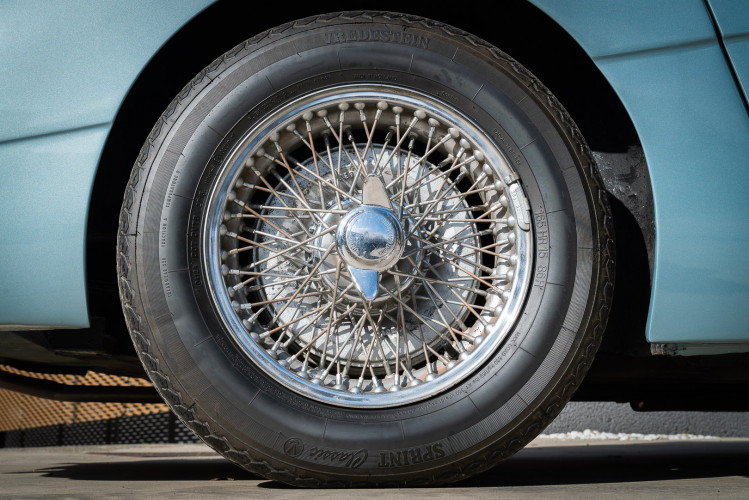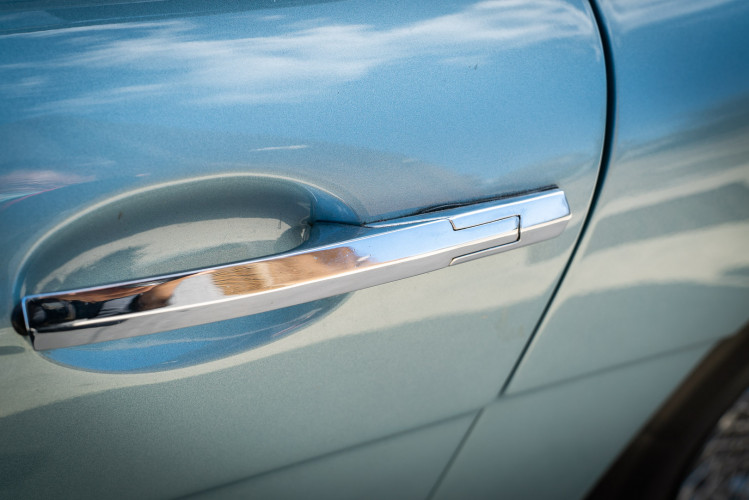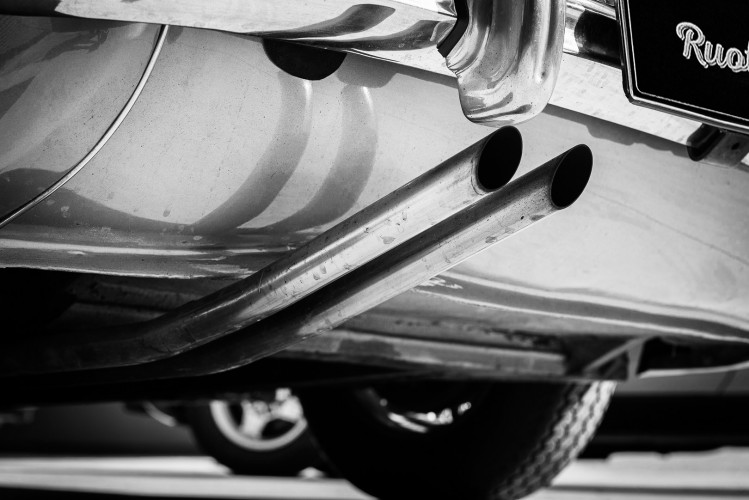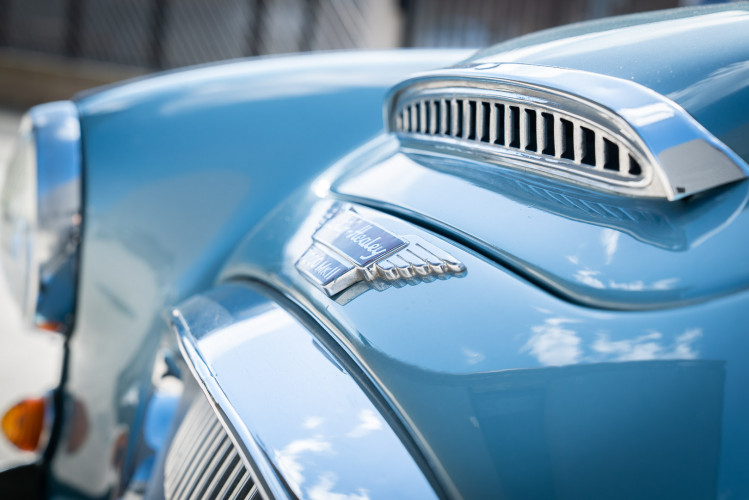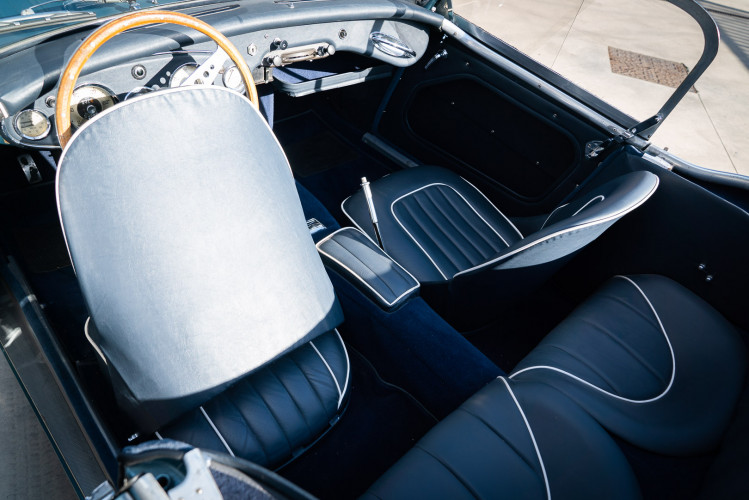 Chassis Number 3074B17
Engine Number HBT7L-15174
Power: 132 Hp
Odometer reading 63.966 Kms

Certificate and Statements: ASI no. 46198

The History
The Austin-Healey 3000, also known as the "Big Healey", was produced by Austin-Healey between 1959 and 1967. The 3000 was born in the spring of 1959 as a natural evolution of the Austin-Healey 100/6 from which it inherited chassis, bodywork and 6-cylinder engine in line, but with an enhanced displacement up to 3000 cm³.
Both the 3000 and its ancestor 100 were known as the Austin-Healey, as they were the only cars to boast the brand. The body were produced by Jensen and finished at the Austin-owned Abingdon plant.
The 3000 was produced in three distinct series, known as Mk I, Mk II and Mk III.
In March 1961, the new 3000 Mark II was released, in both 2-seater (BN7) and 2+2 (BT7) version.
The 3000 Mark II adopts 3 carburetors SU HS4 instead of the previous 2 and camshaft reprofiled to get 132 hp at 4750 rpm and reach 180 kph.
The body was modified with the adoption of a new oval mask with vertical bars and seatbelt bindings, while from August 1961 the powerbrake became available as an optional, which greatly improved braking performance.
Also changed the position of the gear lever, which became central rather than as before, to the left of the transmission tunnel.
A 3000 Mk II BT7 with hardtop and overdrive, tested by British magazine "The Motor" in 1961, reached a top speed of 181.7 km/h, accelerating from 0–60 mph in 10.9 seconds.
The MKII BT7 production was closed in 1963, after 5,096 cars produced

Our Austin-Healey MKII BT7 3000
A total conservative restoration of the bodywork has been carried in recent times out and therefore no sign of rust is present on the car.
The engine has been completely overhauled and some parts replaced or restored: there is also a double new pipes exhaust.
The interiors are well preserved as well as the refined original blue seats and the cladding of the door panels and dashboard.
The original instrumentation is fully working with a marvelous original three-spoke wooden steering wheel
The gearbox is fluid, with fast and precise connections: the knob is original.
Smiths heating system.
Well-preserved blue capote without rainwater trimmings
New ray rims and tyres complete the equipment of this beautiful British.

A car with extraordinary charm, destined in the long term to revalue its listing.
It is possible to view the car online, booking a call with one of our commercial operators, via Skype, Zoom, Whatsapp and Google Meet platforms.