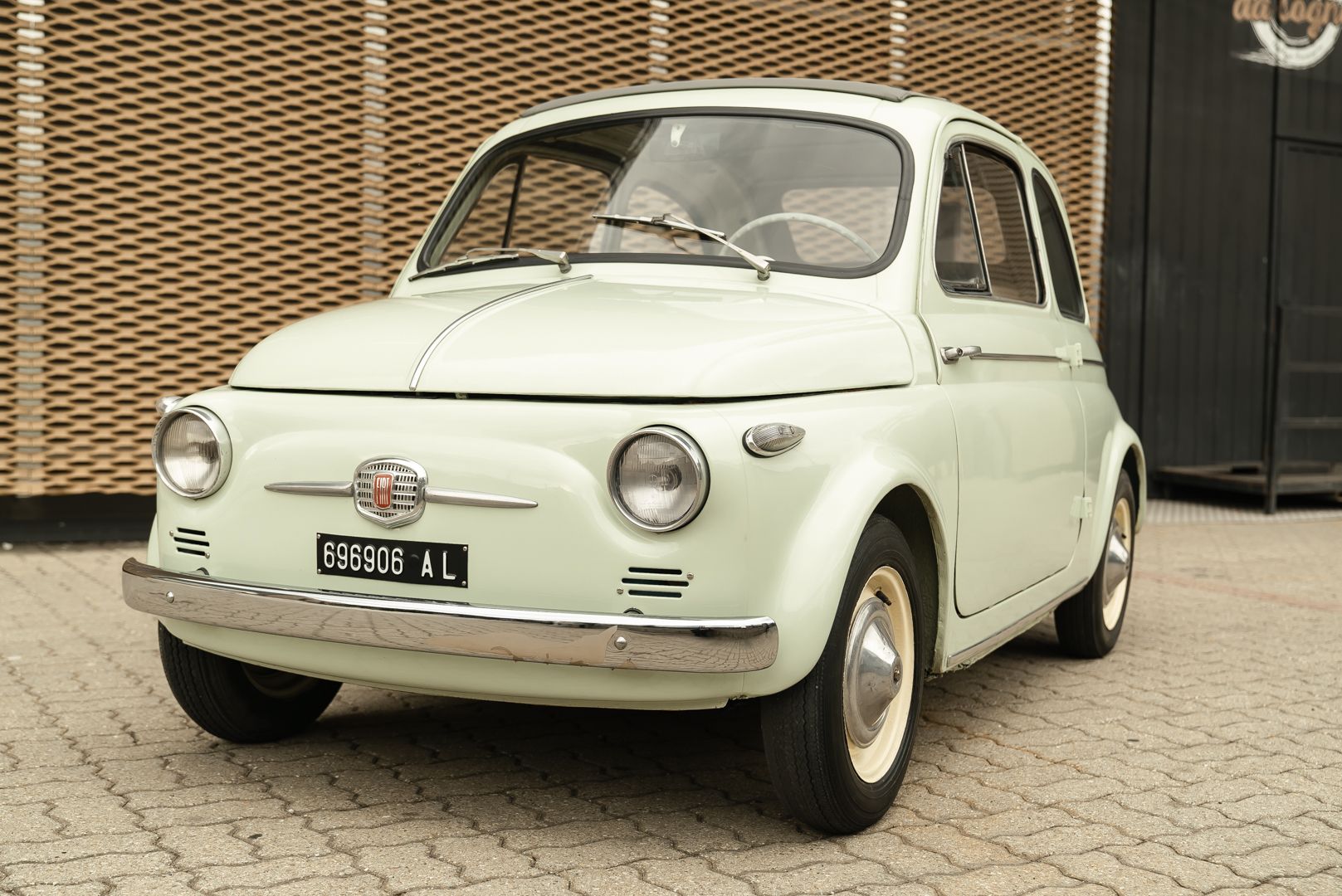 1959 Fiat 500 N
Chassis no. 083266
Max Speed 85 kph
Gearbox Manual 4 Speed
Original Italian License Plate

On 1 July 1957, Fiat premiered the heir of the glorious "Topolino" in Rome: the FIAT "Nuova 500".
A few days later, on 4 July 1957, the car was presented to the public: dozens of 500 parade through the streets of Turin, accompanying fascinating models on a path that winds from the Mirafiori factory to the historic city center.
The name Nuova 500 really wants to create a link with the previous Fiat 500, better known with the nickname of "Topolino", from which it departs completely. The technological innovations, in fact, arise from the experience and success of the 600: from the self-supporting bodywork to the independent suspension.
The rear recalls the curved lines of the 600 while the front shell is more modern and also covers part of the fenders, which no longer connect only to the headlights.
A canvas roof covers the entire pavilion and the doors open "against the wind".
The mechanic is simple, low maintenance costs and after several attempts, Dante Giacosa chose an original twin-cylinder air-cooled engine to be placed at the rear. The initial displacement of 479 cm3 allows it to deliver 13 horsepower at 4,000 rpm for a top speed of 85 km / h.
It was also for this reason that the Fiat 500N represented the car of the social revival, to the point of becoming a true icon, a status symbol, still appreciated today, as shown by the sales figures of the most recent 500s.

- Italian car with italian documents and papers
- Wonderful conditions

It is possible to view the car online, by booking a call with one of our commercial operators, via Skype, Zoom, Whatsapp and Google Meet platforms.