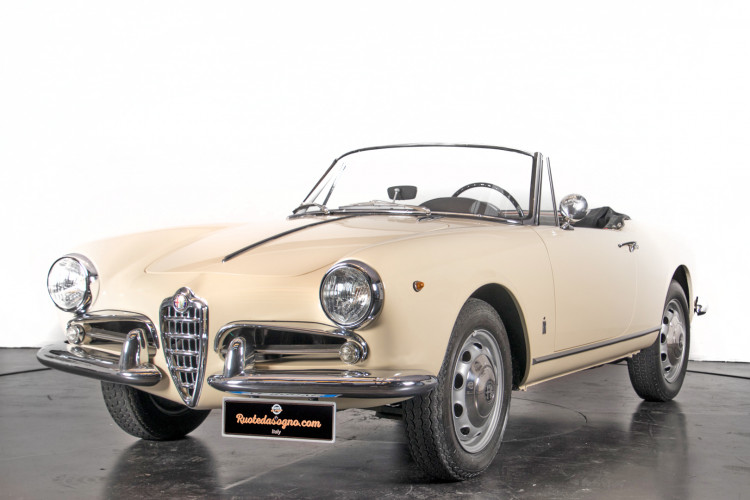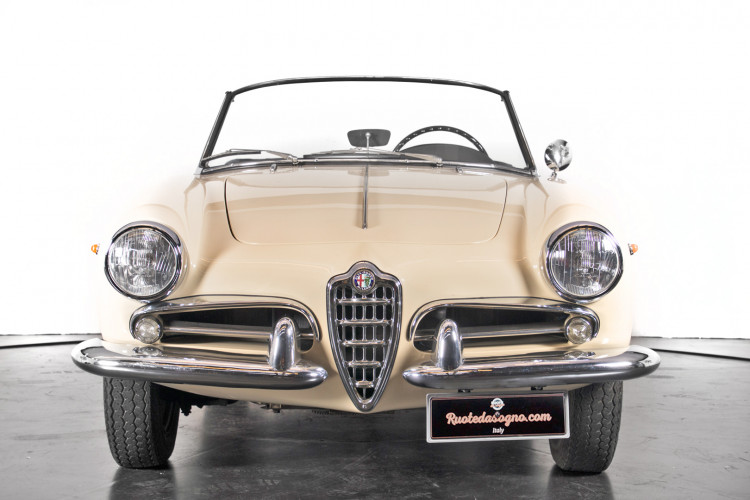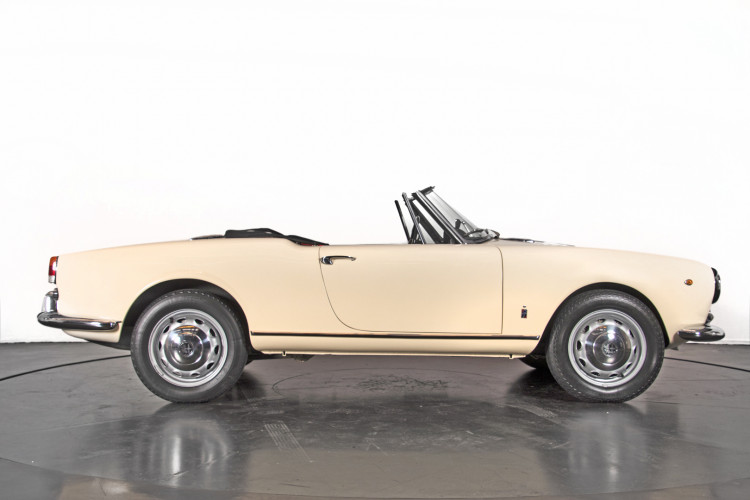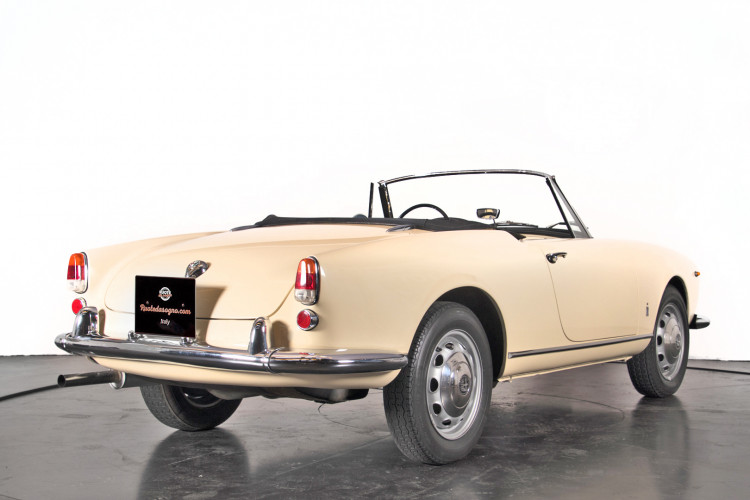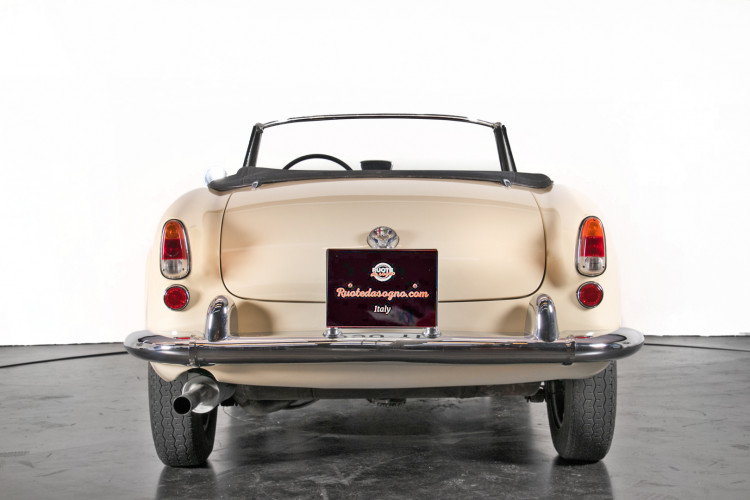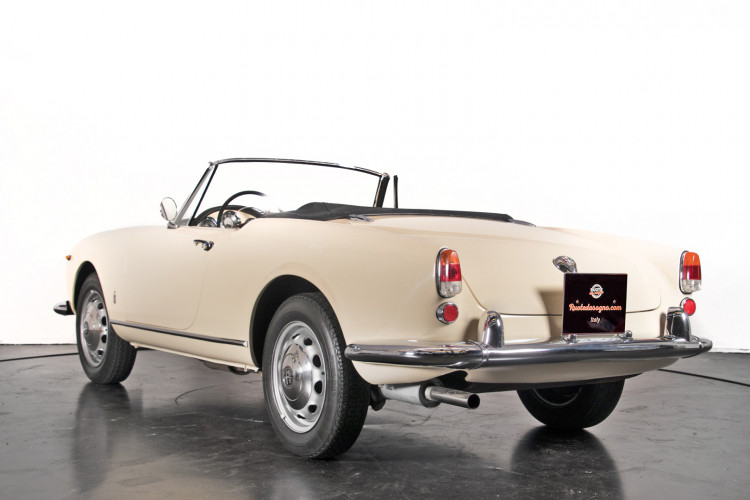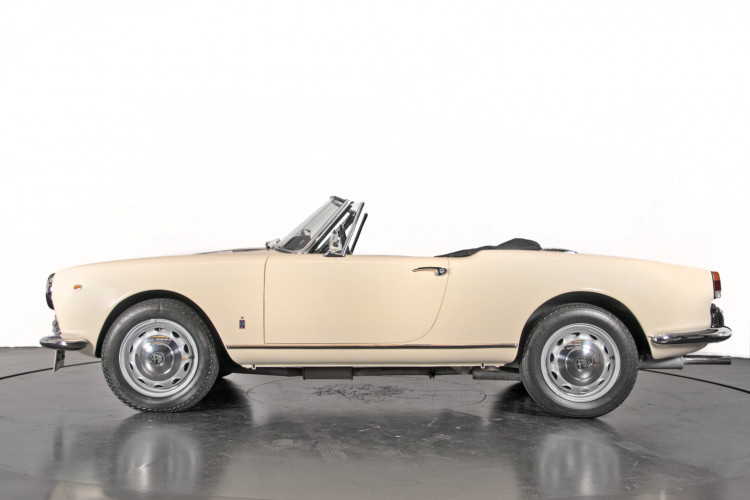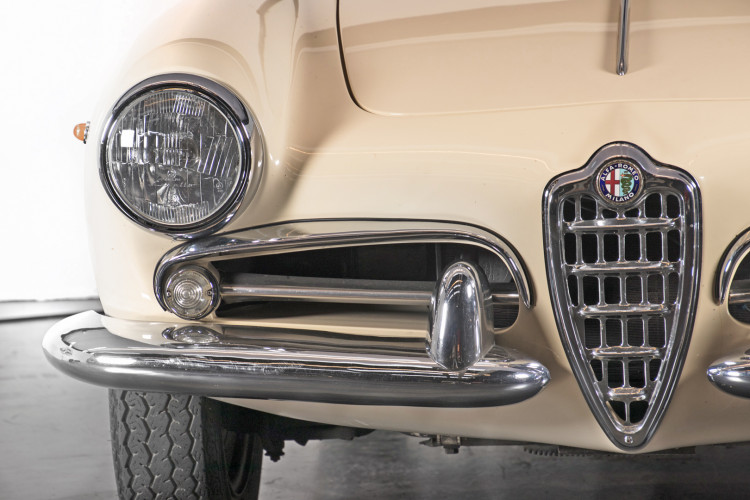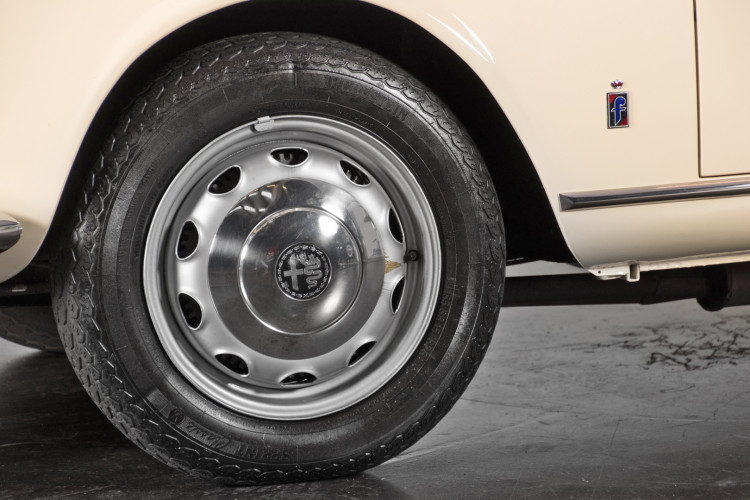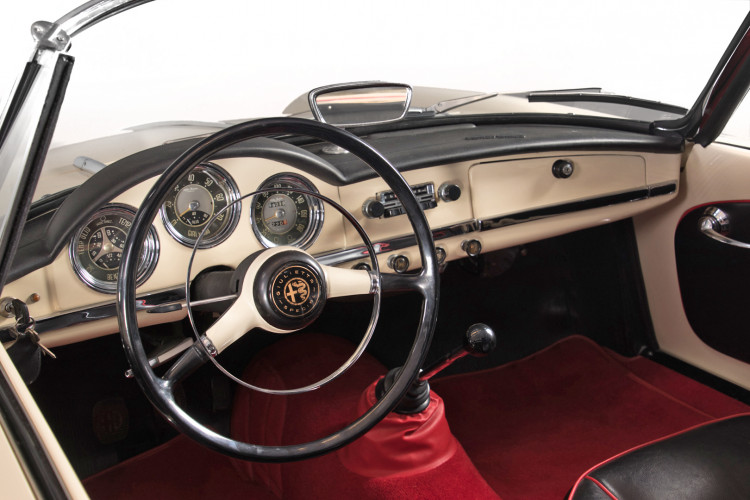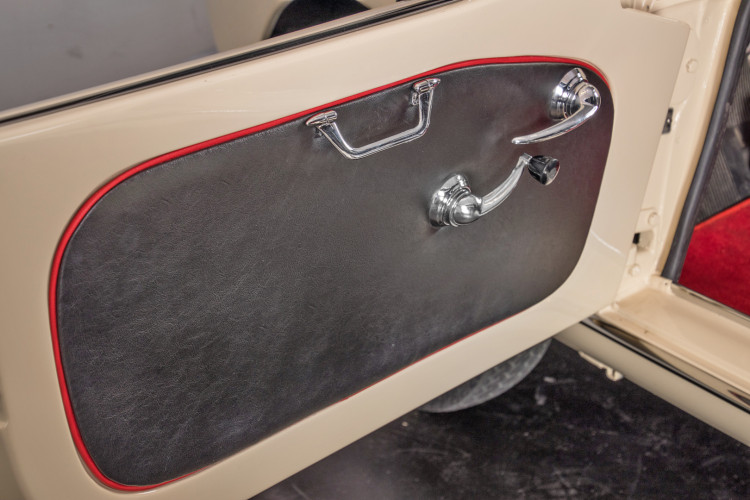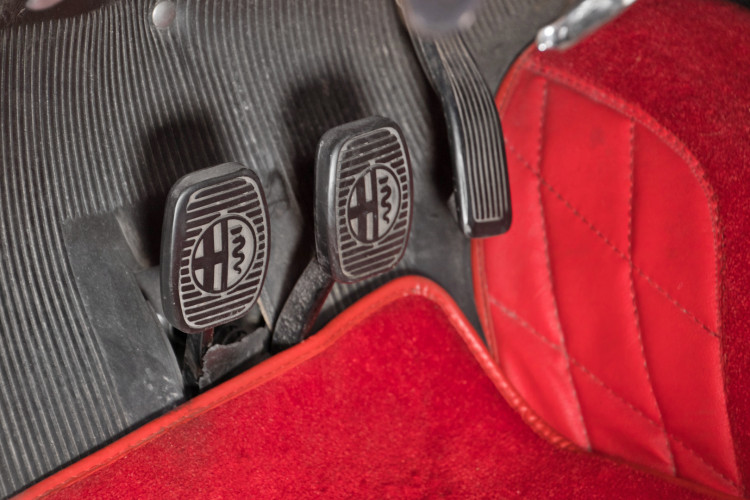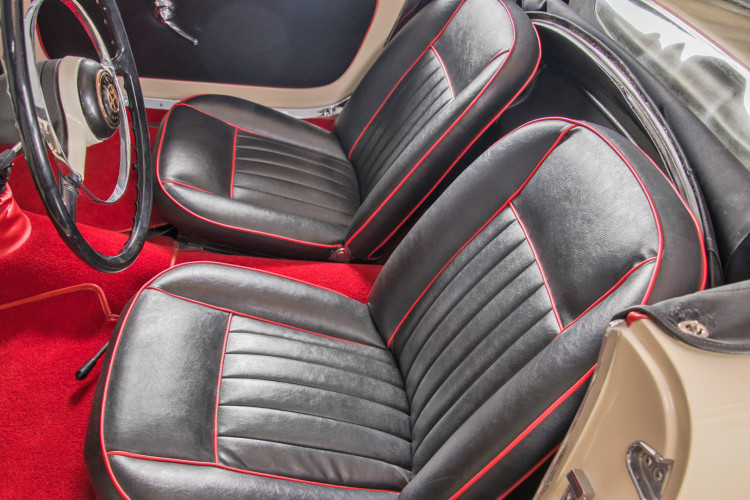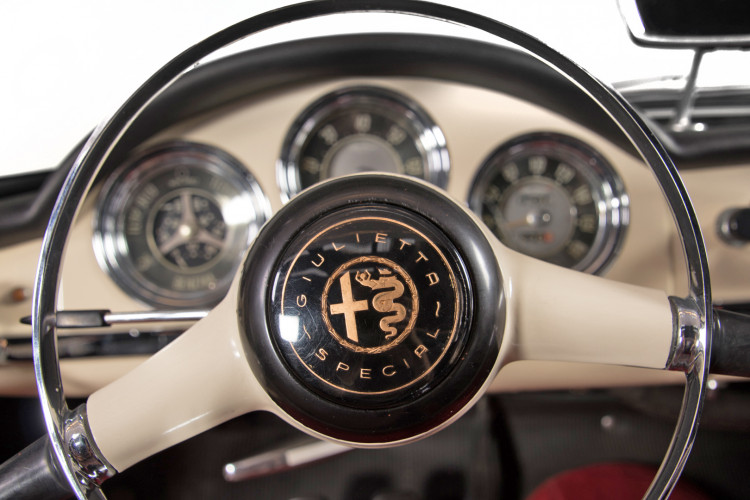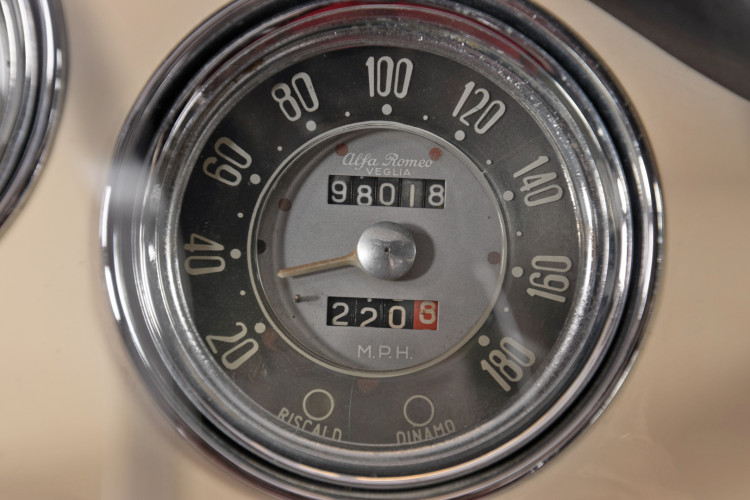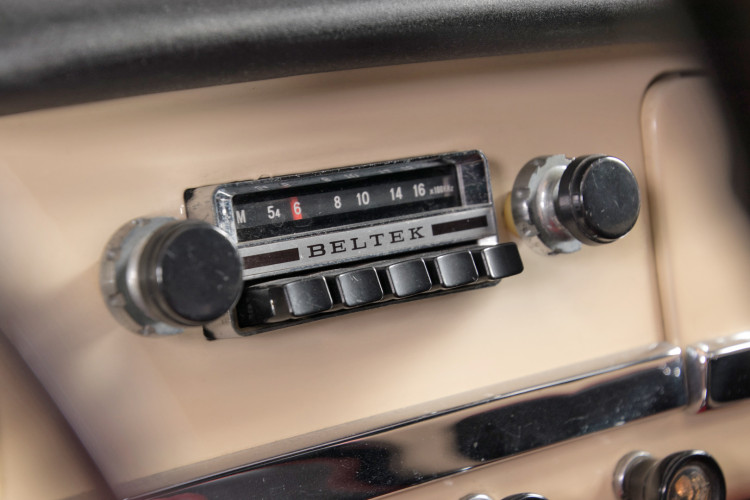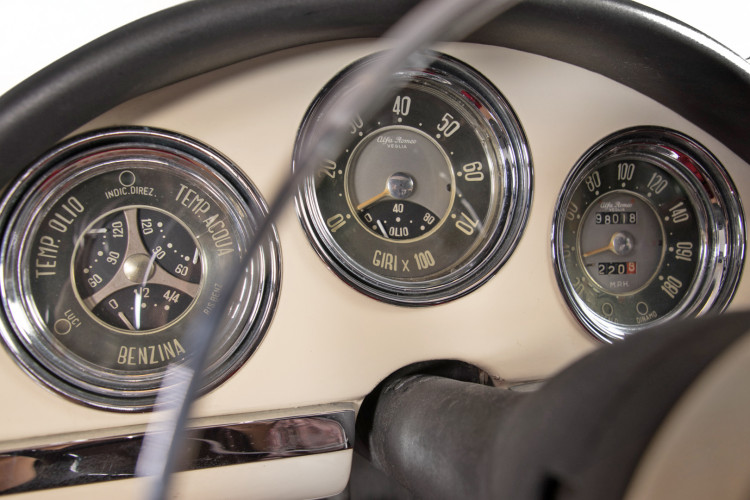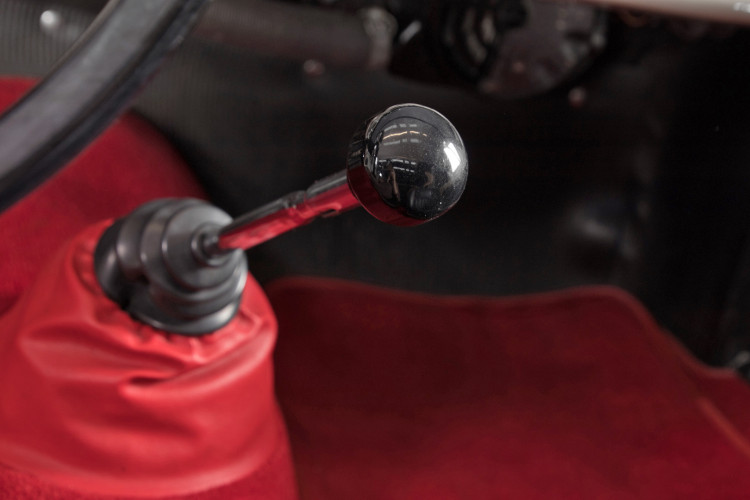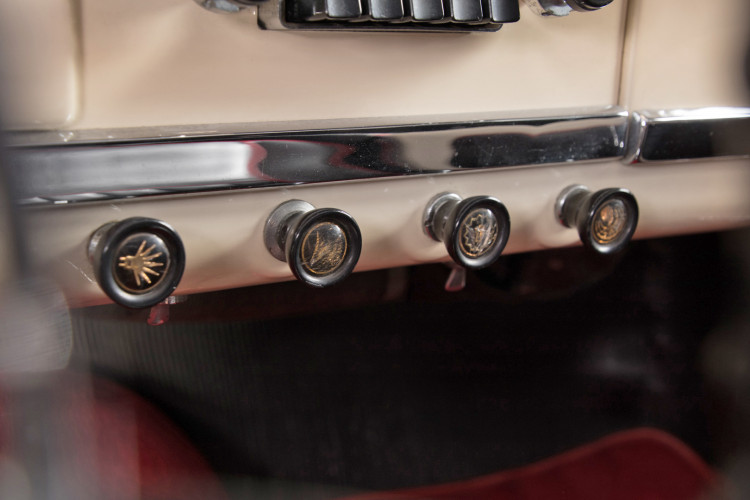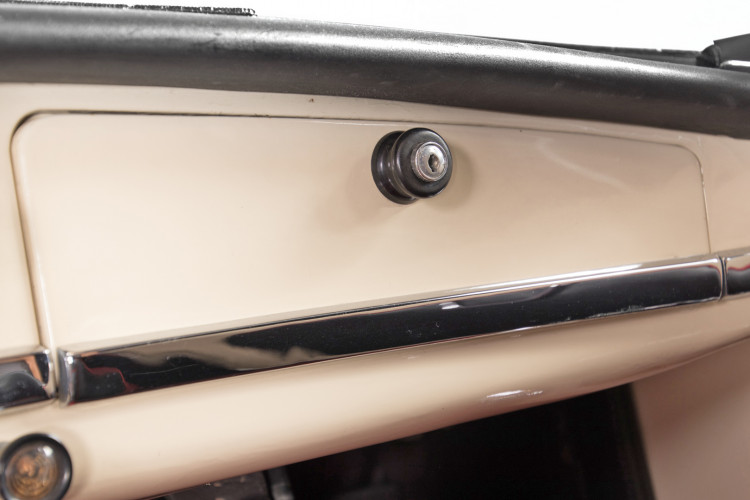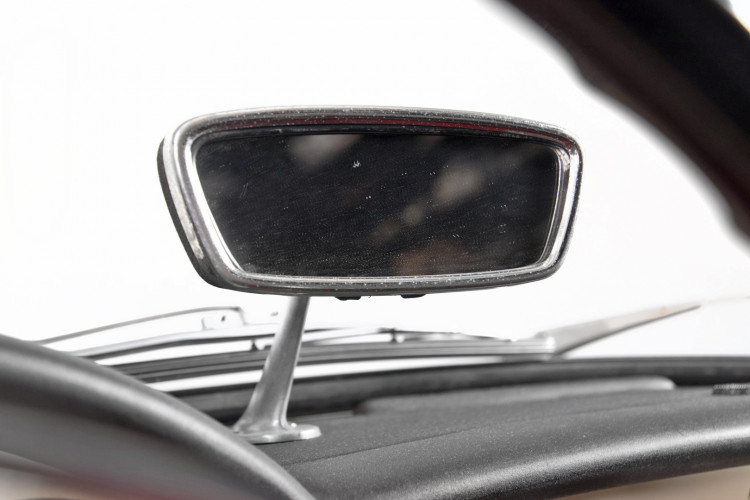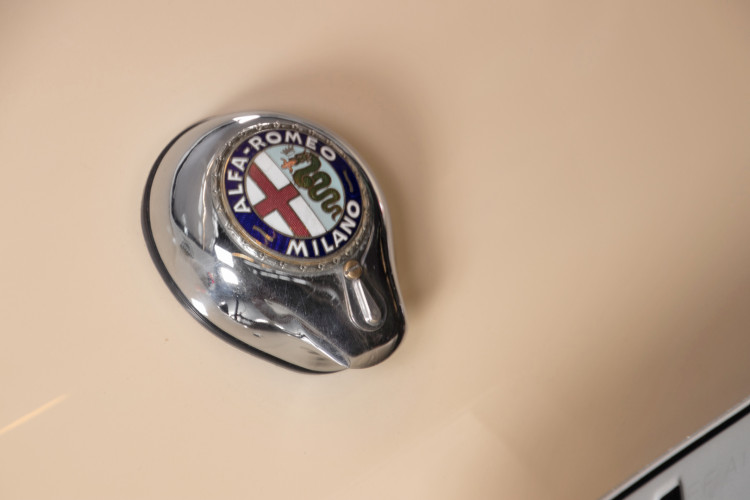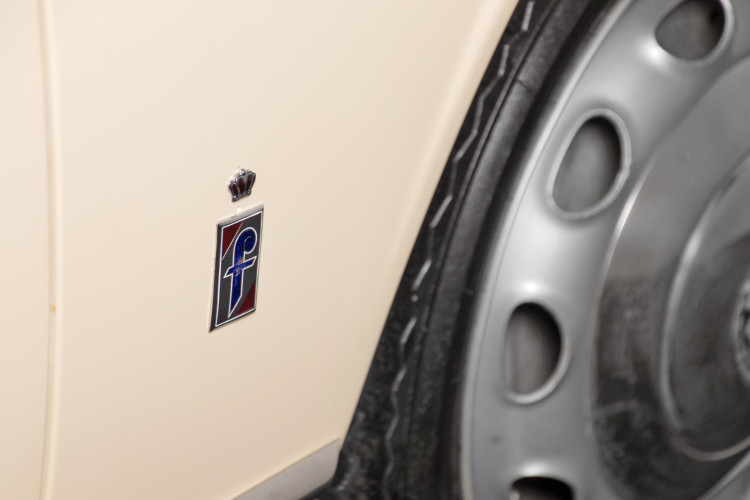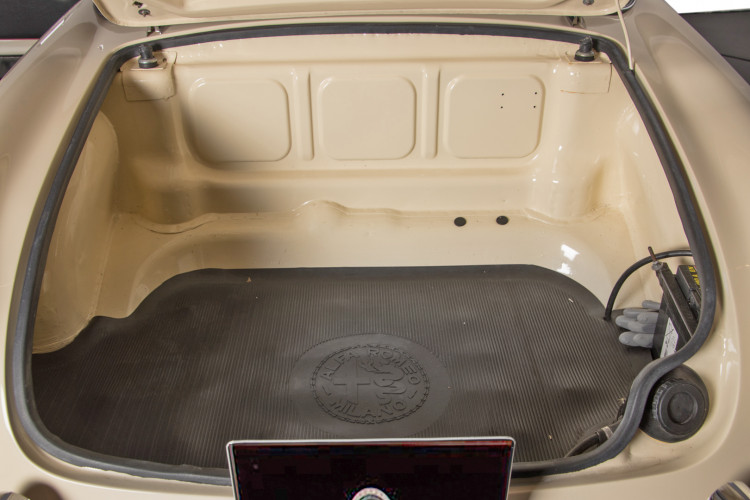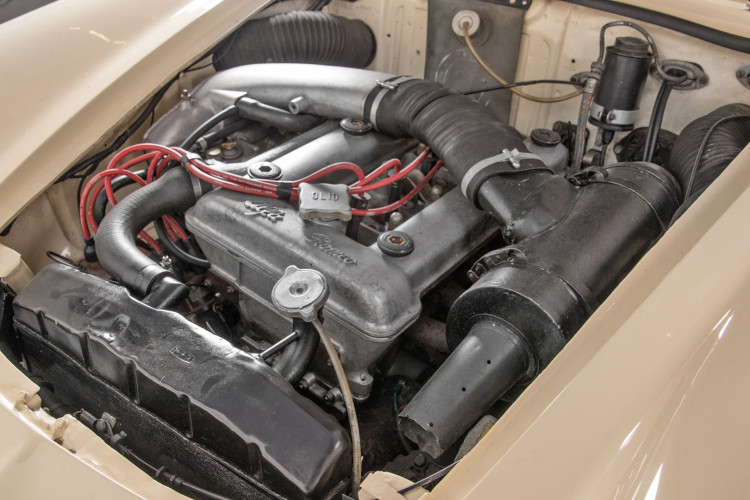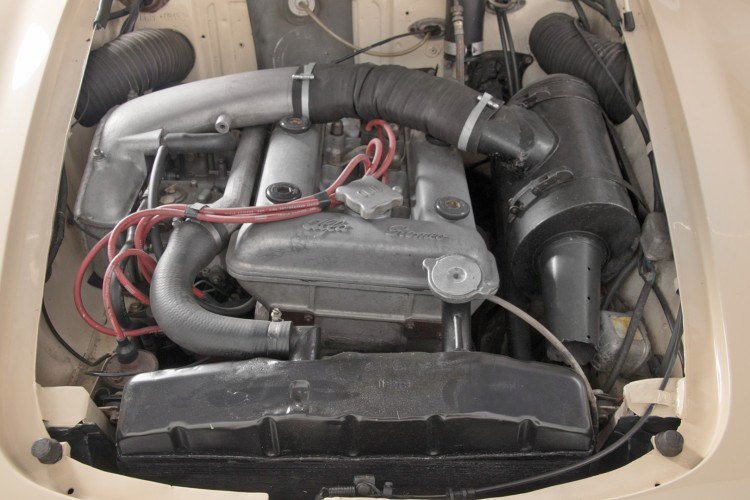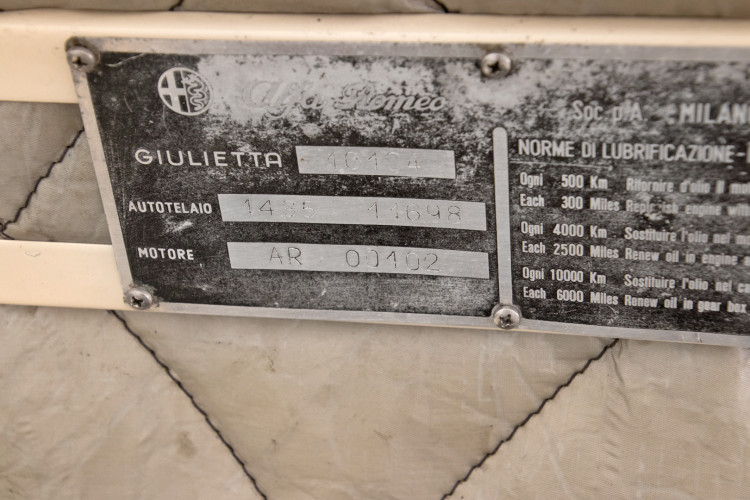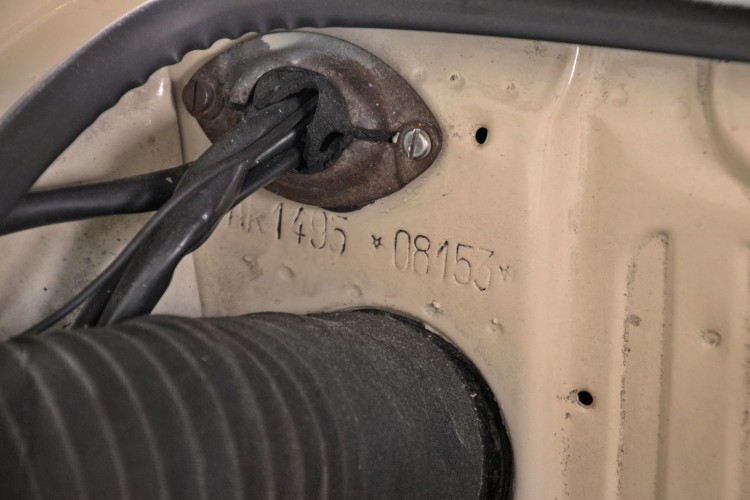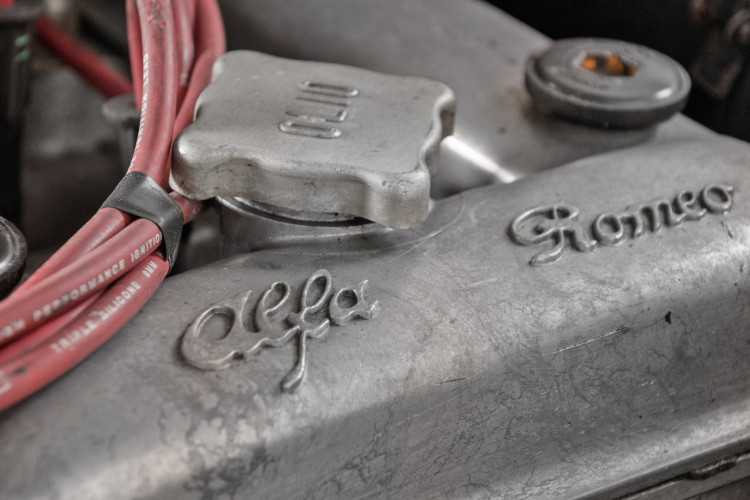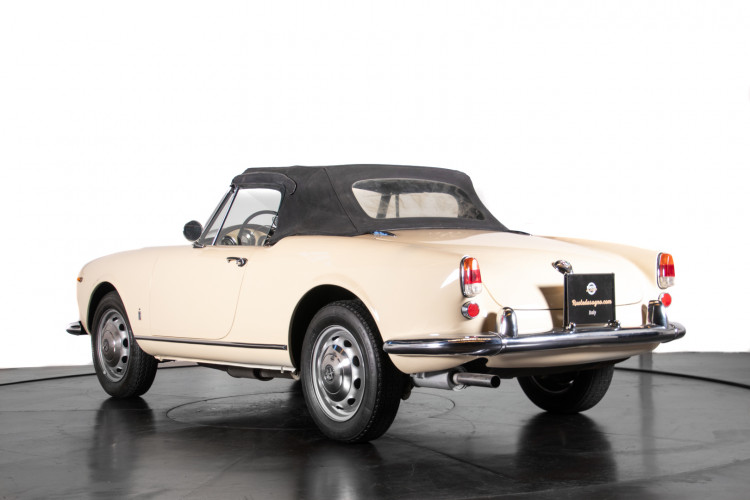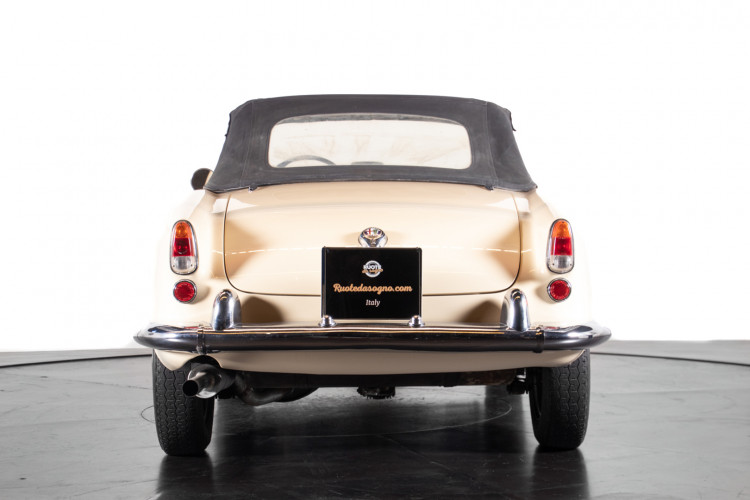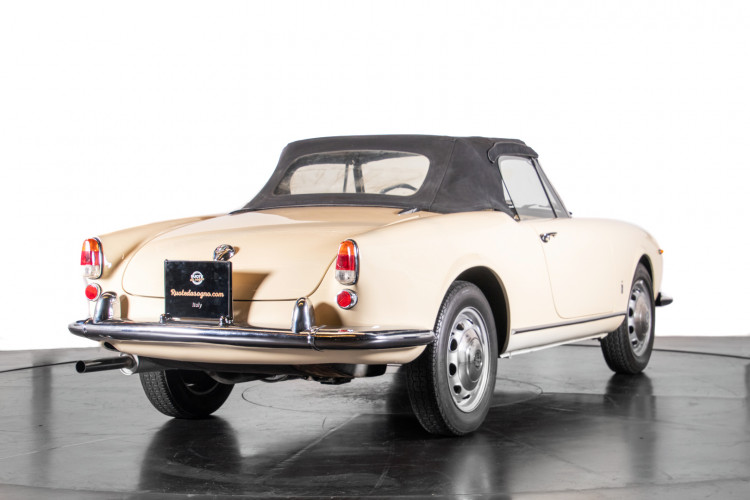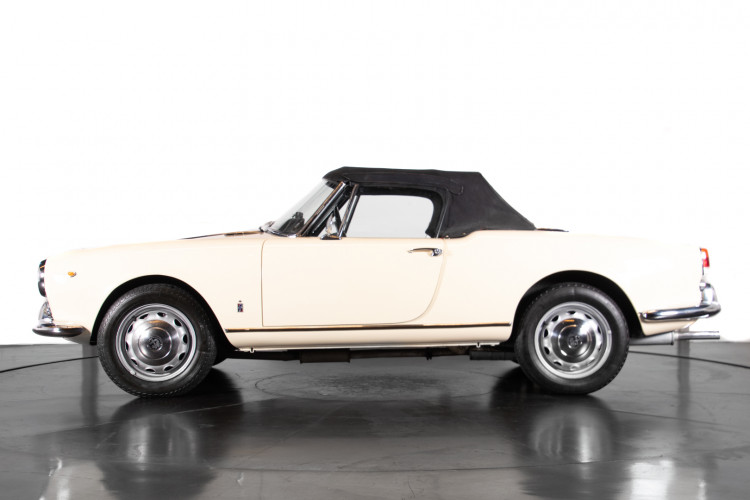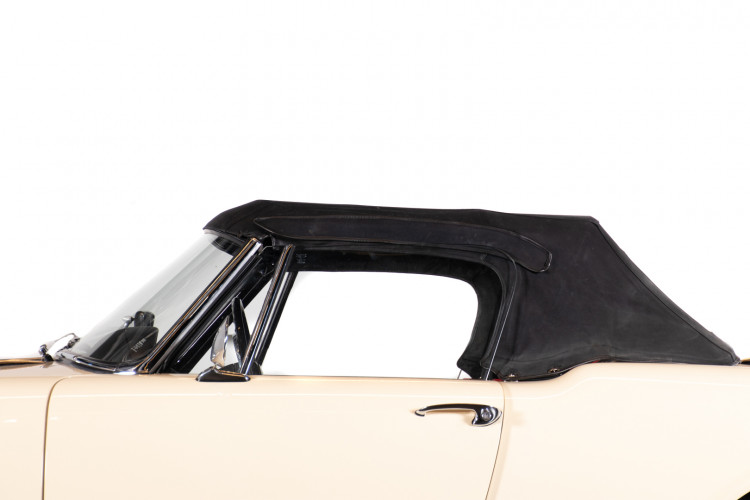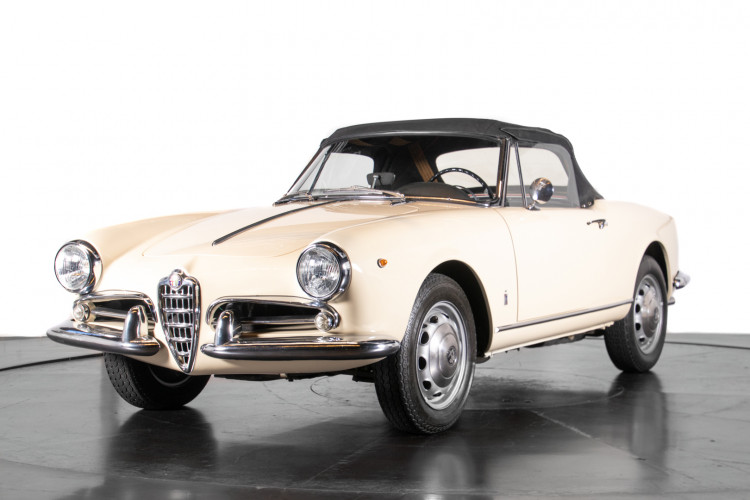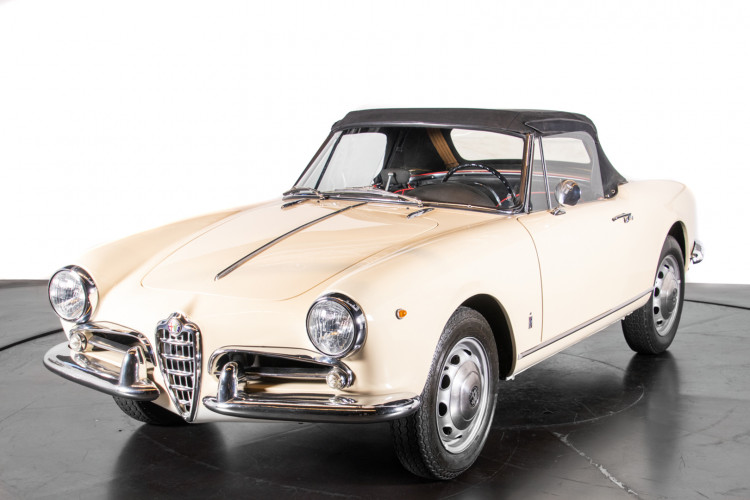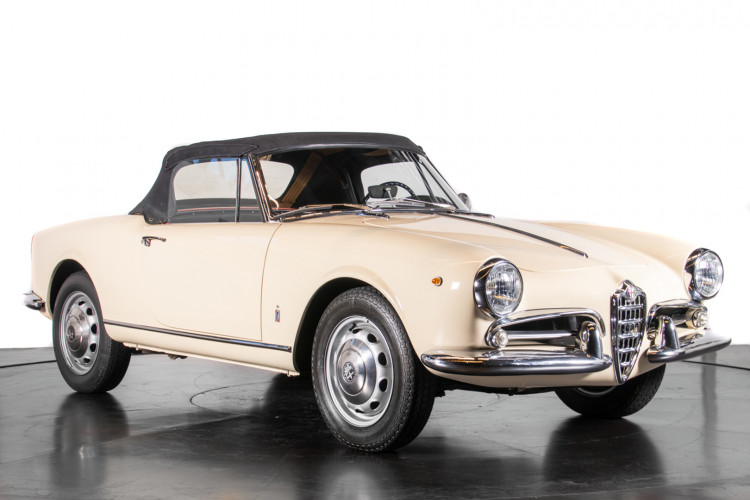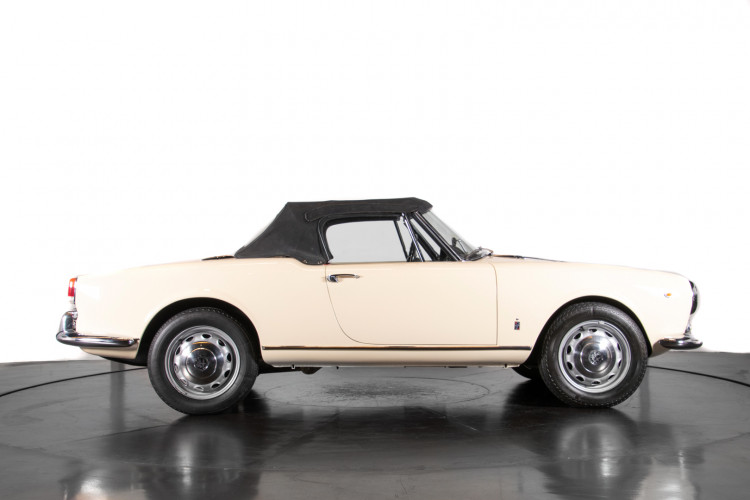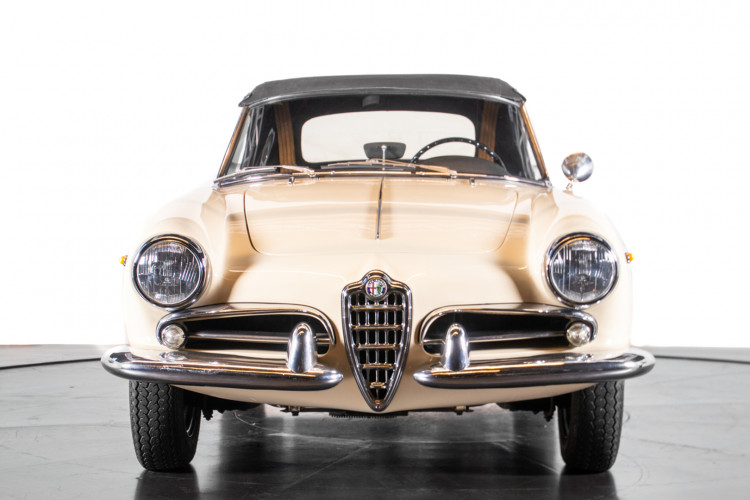 *Engine: AR00102.
*Fuel: 59 kW- 80CV
*Chassis: AR 1495 * 08153
*Power supply: Gasoline
*Transmission: Mechanical 4-speed + RM
*Drive: Rear-wheel Drive
*Condition: Excellent
*Configuration: SPIDER
*Number of seats: 2
Drive left
*Documents: regular
*Certifications: ASI N. 326959.
*Origins: Holland

History
The "Giulietta Spider" has a 1.290 cm³ longitudinal in-line four-cylinder engine that produces 65 HP (80 HP since 1958) and it allows the car to reach a top speed of 155 km / h (165 km / h since 1958).
The engine block is in light alloy with cast iron cylinder liners, while the cylinder head is in light alloy, with a spark plug in the center of the combustion chamber.The fuel is managed by a semi-inverted Solex double-barrel carburetor, while the distribution with two valves per cylinder arranged in a V shape is controlled by two overhead camshafts with chain drive.
The drive is rear and the brakes are drum on the four wheels. The front suspension has independent wheels with deformable wishbones, coil springs, telescopic hydraulic shock absorbers and anti-roll bar.
The rear suspension, on the other hand, has a rigid bridge, guided by longitudinal arms and reaction triangle, again with helical springs and telescopic hydraulic shock absorbers.
The «Veloce » version is equipped with two Weber 40 DCOE 3 double-barrel carburettors, with a compression ratio increased from 8.5: 1 to 9.1: 1, which allowed the car to reach 180 km / h, instead of 165 km / h. h of the normal version.

Our Giulietta Spider
It is a very rare version of the 1959 Giulietta Spider built in the transition year between the first series (short wheelbase) and the second series.
The car is in excellent condition, with an ivory and black color scheme that perfectly matches the sophisticated character of the Giulietta Spider.
The recently overhauled engine is powered by two carburetors (as in the Giulietta Veloce), which by increasing the power, at the same time also enhances the fun of the driver.
The recently restored interior is in excellent condition, as are the black leatherette seats with refined red piping.
The original panel of the Veglia instrumentation is perfectly preserved and in working order.
The original two-spoke Bakelite steering wheel with ivory-colored inserts fits harmoniously into the dashboard, while the inclined gear lever stands out on the central deck covered with red carpet.
This Giulietta Spider, supported by a precise and fast gearbox, still drives today as a current car and it is ready to participate in historic rallies.
Today it is possible to see the car online by arranging a call with one of our experts via Skype, Zoom, Whatsapp and Google Meet.