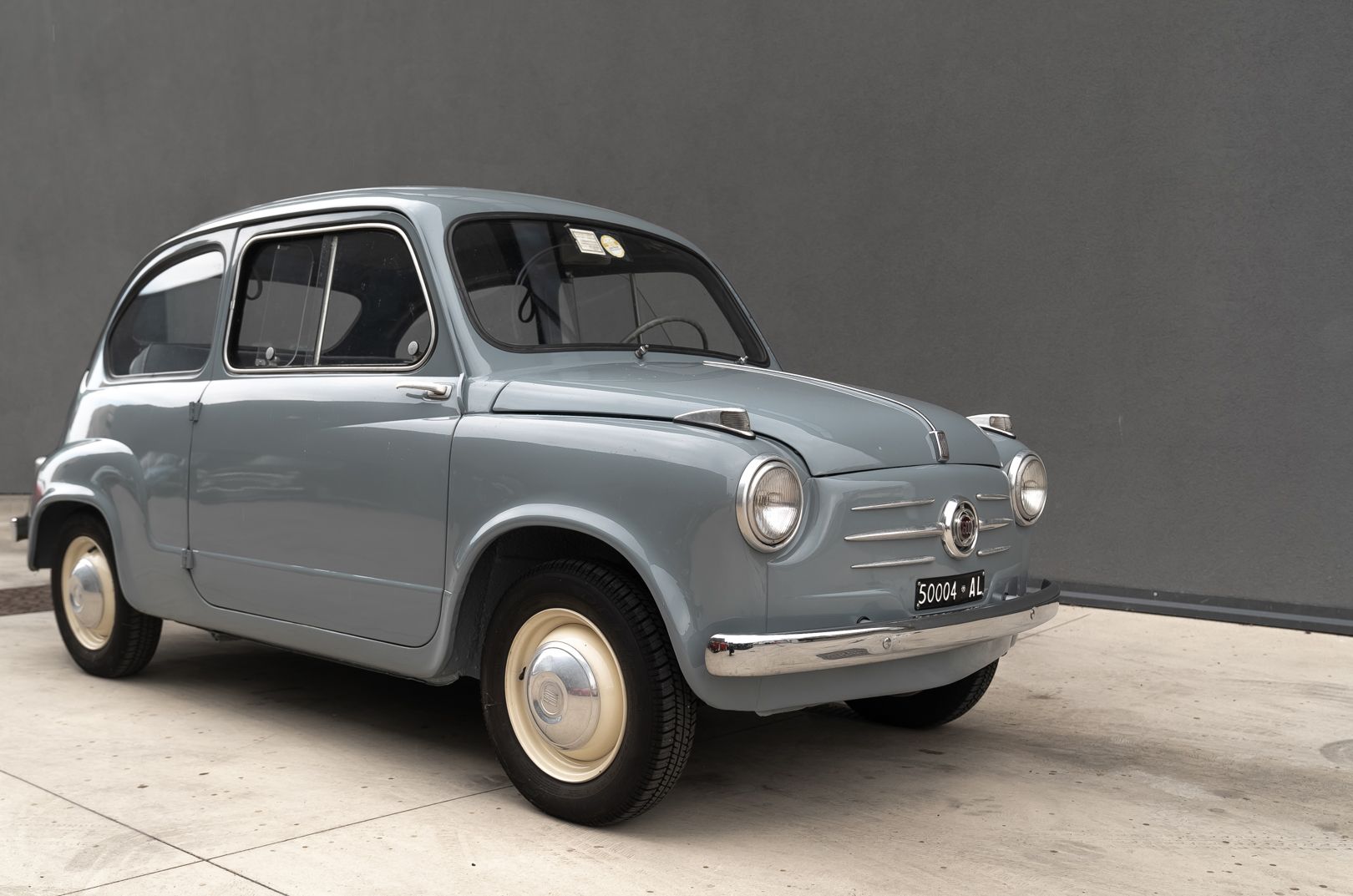 1956 Fiat 600 1° Serie
Interior colour

White / Blue
Engine 4 Cylinder
Gearbox Manual 4 Speed
Black license plate
First series

When Italy country had finally left behind the WWII, there was a great need to create a family vehicle during the wellknown period named "economic boom".
The Fiat 600 responded to these problem in the best possible way.
It was so well made that, although it remained in production for a relatively short period, even today after 65 years there are traces of it.
The B segment of small cars for example that was born with the Fiat 600; those qualities of economy, comfort, pleasant style and simplicity we find today in the compact that we see every day.
The Fiat 600 was officially presented to the public on March 10, 1955 at the Geneva Motor Show and remained in production until 1969 in 2,695,197 units in Italy, to which were added another 2million manufactured abroad, for a total of almost 5millions of units produced.

- Fiat 600 1st series, flowing glasses and original black license plate
- Recently restored in excellent condition of both engine and bodywork
- Seast and interios restored as well
- Original dashboard and dials, with the original bachelite steering wheel
- Engine periodically serviced
- Moldings, writings and emblems and in good condition
- Original wheels

It is possible to view the car online, by booking a call with one of our commercial operators, via Skype, Zoom, Whatsapp and Google Meet platforms.