A dream seller
29 November 2017
It is an enchanting experience wheh you listen to Romano Pasini, one of the leading Italian car experts telling the stories of cars that left an indelible mark among the most successful collectors.
Romano Pasini has been labeled kingmaker of the matter, able to find rare pieces of great commercial interest. Collectors all over the world claim he is the Italian version of Wayne Carini, also with regards to his aspect.
Appointed as business manager of Best Auto for over 35 years, a prestigious car salon just a few miles from Maranello, Romano Pasini boasts a thousand pieces sold on his handhelds among Ferrari, Maserati, Lamborghini, Bugatti, Aston Martin, Jaguar, Porsche, Bentley, Rolls Royce and seven historic Formula One that won plenty Grand Prix.
Today he is the car sales director of Ruote da Sogno's team, displaying the same unmatched expertise that made him popular among his fans.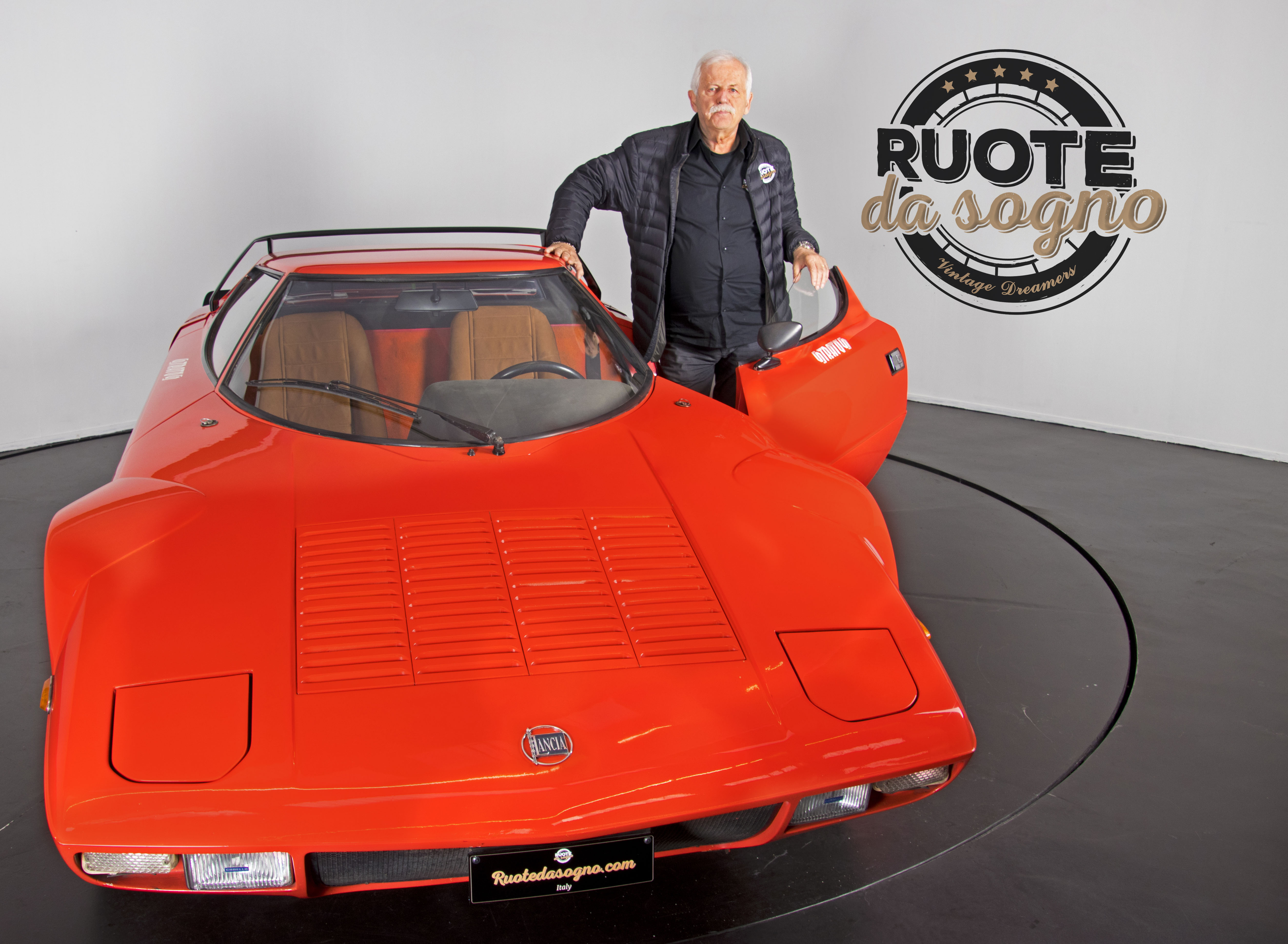 Romano, how did you discover your passion?
After getting the car license, I "forced" my father to buy me an Innocenti 1100 Spider S, a real must for a young man of that time, but then also followed high cylinder displacements such ad Alfa Romeo and BMW prototypes.
What is the secret of your head for classic cars?
I have no secrets, rather something I'd call "right instant instinct".
It happens very often that cars find me and not vice versa. It is difficult to explain, but it is always my instinct that guess in advance what collectors will opt for. In this job it is necessary to decide quickly, sometimes even counter-trend compared to other markets.
For instance, now there is a car that intrigues me tremendously, but actually it is a real bet since the market is penalizing it.
Would your drop any hints about it?
Silence is essential in these cases, but I feel very confident we'll see it very soon inside our stunning showroom.
I wonder how many stories you've got to tell now..
I do, a lot.
At the end of the 70's I found a "gull wing" Mercedes 300 SL Roadster and resold it at a steep price.
I was among the first to bet on this car that later would reach millionaire quotes at auctions around the world. On another occasion I bought a six-wheeled Tyrrel P34 model from Ken Tyrrel, that participated in 34 Grand Prix Formula 1, and won one.
Later on the Mc Laren bought from Pink Floyd drummer Nick Mason, who wanted to give me his autographed chopsticks as a sign of appreciation. Both were then resold to a well-known collector of Como.
What future do you foresee for Ruote da Sogno?
A future of growth, made of great human and technical potential.
Today when I close a contract with a collector, I always have a specialist in my team to share gratification with and strengthen motivation. My primary goal remains to convey to my collaborators the great love for these wonderful objects.
The challenge is exciting and we are only at the very beginning of a long journey: I'm sure Ruote da Sogno is going to reach great goals both in Italy and worldwide.