Motor Bike Expo 2017 Report
24 January 2017
This year has started with great expectations and renaissance for the world of motoring. This is our first impression after Motor Bike Expo 2017 at Verona Fiere, the first expo of the year in the motorcycling field and also the first one we took part.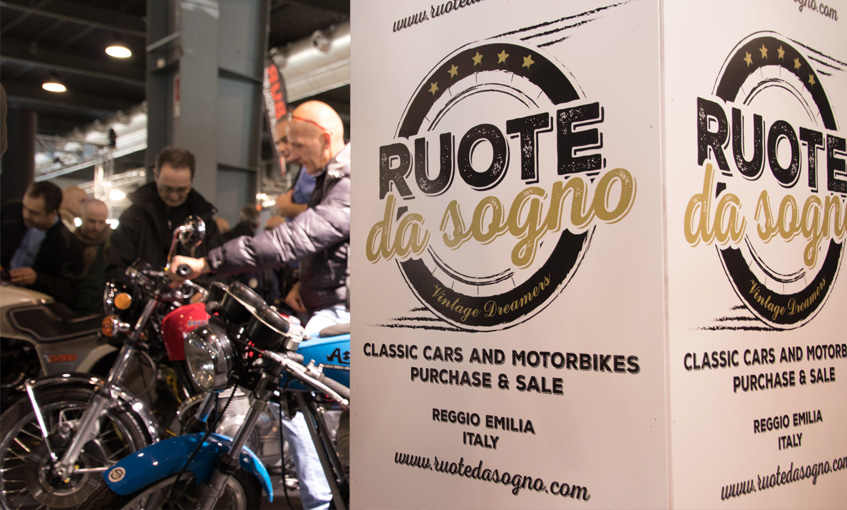 For our second attendance at Motor Bike Expo, we decided to go big: an exposing area of more than 300 sq.m., divided in two booths with the best from our collection and with beautiful hostesses.
Presenting ourselves as the main player in the vintage bike filed, we have attracted a lot of visitors: enthusiasts and experts of different ages, everybody very excited to sentimentally discover the models of their own youth again or, for the younger ones, to understand how the modern motorcycles ancestors were.
We have exhibited milestones of the motorcycling history brands: a very rare 1976 MV Agusta 750, a MV Agusta 750S America, the great Italjet collection, almost untraceable today and shown in excellent condition, a Suzuki RG Gamma 500 and wonderful model of Vespa whose design still has a strong impact for its simplicity and effectiveness.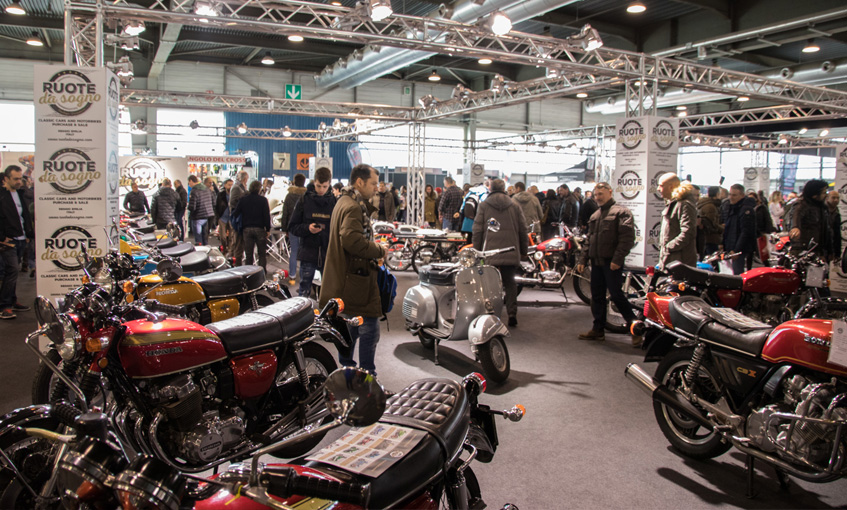 We were very pleased to have famous motorcycling lovers guests such as Ringo DJ and Piero Pelù, the frontman of the italian rock band Litfiba, a friend and a huge vintage motorbikes fan.
The year had started with great perspectives for us and a huge feedback from the audience who appreciated our efforts of presenting researched models in perfect conditions and ready to be bought and put on the road.