The Queen | LANCIA Delta HF
10 December 2019
The name means all: the Lancia Delta represents the most important car of all time in the Olympus of Rally competitions. The people calls it "La Regina", the car par excellence. The name Delta has always evoked in the hearts of enthusiasts an aura of mysticism and perfection: this car represents for everyone a masterpiece of aesthetic and mechanical beauty.

The Delta's successes begins with the victories achieved in the Rallies: it is the model that more than any other has marked the ages of transition from Group B to Group A (categories to distinguish cars in the races) dominating with an overwhelming superiority the other brands. Talented drivers like Miki Biason and Juha Kankkunen, won 10 World Championships between Constructors and Drivers in 6 years of race. Supported by these successes, the Delta created an excellent commercial base that continues today, being one of the most desired Youngtimers in the world. Pronouncing its name means arousing the memories of enthusiasts that most of the time fall in anecdotes, romanticism and dreams of those who would own one.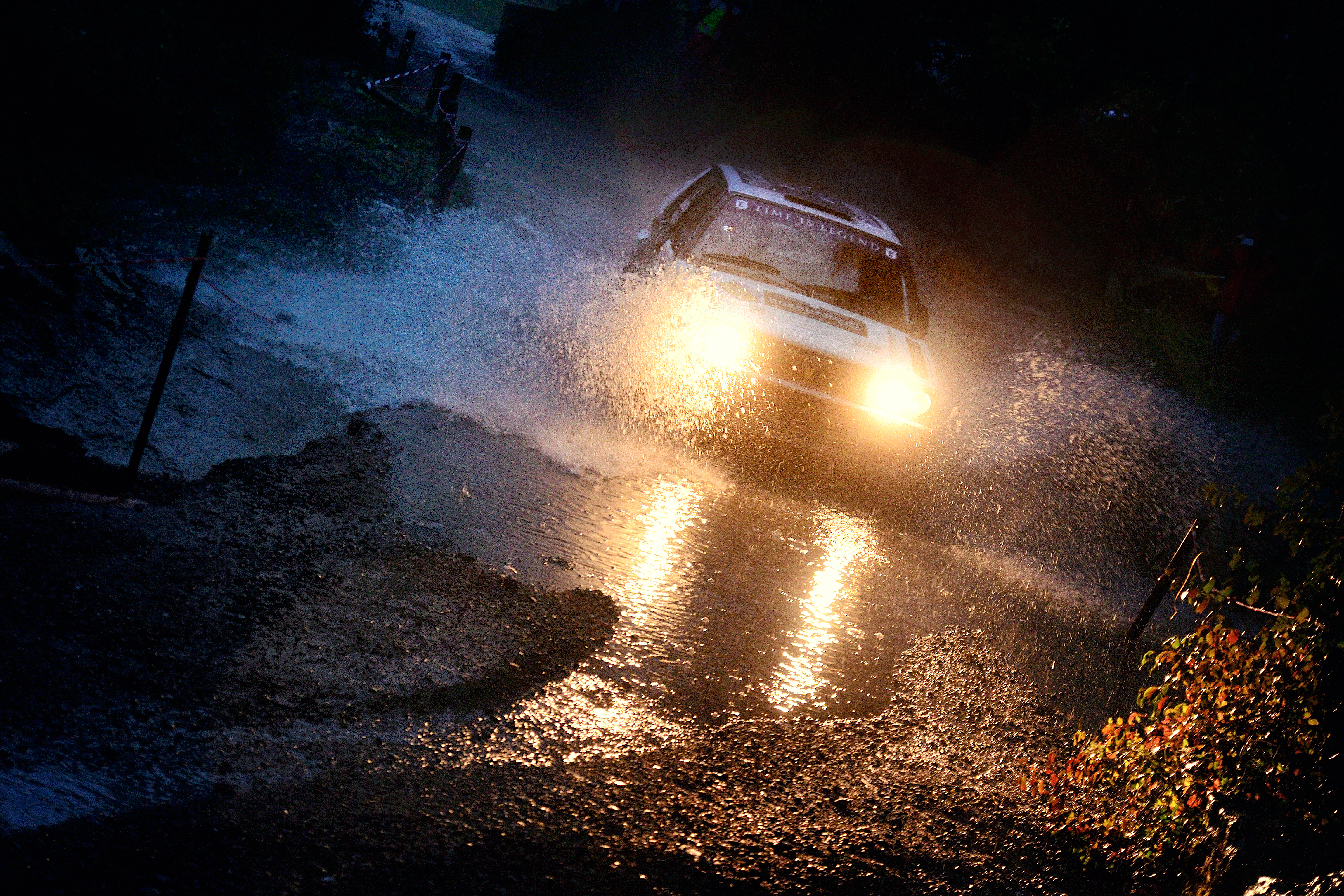 Founded in 1979 by Giorgetto Giugiaro as a sedan, far from being the performance car that we are used to know, in less than a year it won the "Car of the Year" award thanks to its innovations.
The first sports version was born in 1986, with the Delta 4WD: a few years later thanks to many mechanical improvements the "Integrale" came out, with the introduction of the 16 Valvole engine, the one that began an unforgettable series of victories. The last version of the Delta was called "Evolution", an unofficial name used to distinguish it from the previous ones which was universally recognized as "Deltona" for its accentuated and recognizable aesthetic choices.
The car of our service is a Lancia Delta HF Integrale 16 Valves born with a preparation for Group N. The car was tuned for races by the specialists of the "Team Lampo" of Biella, immediately after the purchase, so it has no never circulated on the legal road and keeps the original kilometers on the speedometer. An extraordinary car that has raced in several historical events, achieving important results as a 2nd place in the "Rally della Lana Biella" in 2010 and another 2nd place in the competition tourism category at "Cesena Sestriere Experience" in the same year.

Given its excellent condition and low mileage, this Lancia Delta represents one of the most beautiful and interesting Group Ns on the market, with the "ACI CSAI", Official Lancia and ASI certification. Perfect for competitions and historical re-enactments, to taste the adrenaline of a true sports thoroughbred.