The Sexiest Bike in the World
6 December 2019
Ducati Scrambler 350
The Scrambler has become a real cult in fashion and costume, symbol of freedom and non-conformism during the late 1970s. Defined by international press as "the sexiest bike in the world", the first series was produced starting in 1968, but the project was already born in 1962, with the Ducati Diana 250: the Scrambler is, in fact the revisitation in a off-road version, with the replacement of the saddle, tank, mudguards and handlebar.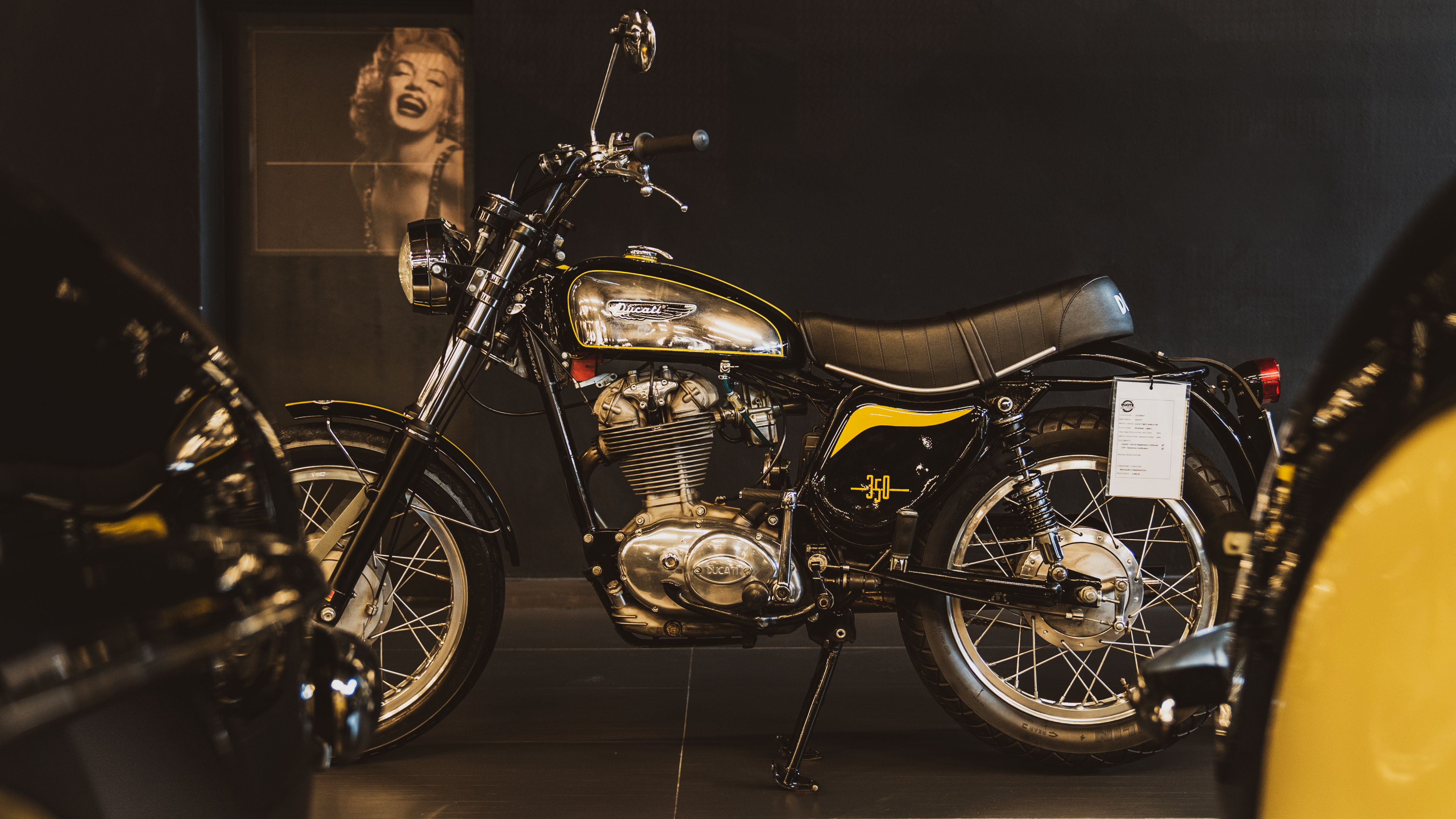 With these modifications, the first series had a huge success in America in 1962, but the second series, produced since 1968, became very popular also in Italy, establishing itself as a lifestyle. With an attractive and unconventional character, accentuated by the bright colors and chrome finishes of the tank, the Scrambler was the perfect bike for off-road routes, for the city and the mountain, with a remarkable ease of use.

Nowadays the style is still unmistakable, as much to become a reference in moderns Scrambler category, and has created a large number of enthusiasts. The 250 version is certainly the most docile of the three (the 350 and 450 were also produced), and is distinguished by the number of cooling fins present on the cylinder which are only 15 in this displacement, as well as other details. More docile in smaller displacement, manageable in the medium displacement, the 450 cc is a "only for man". It is famous for its all-pepper character: the start-up procedure is a painful reminder for Scrambler riders, who have had the misfortune to try the typical Ducati kick of the pedal. The Scrambler is a motorcycle that will try in every way to make the rider understand which is in command, always giving strong emotions.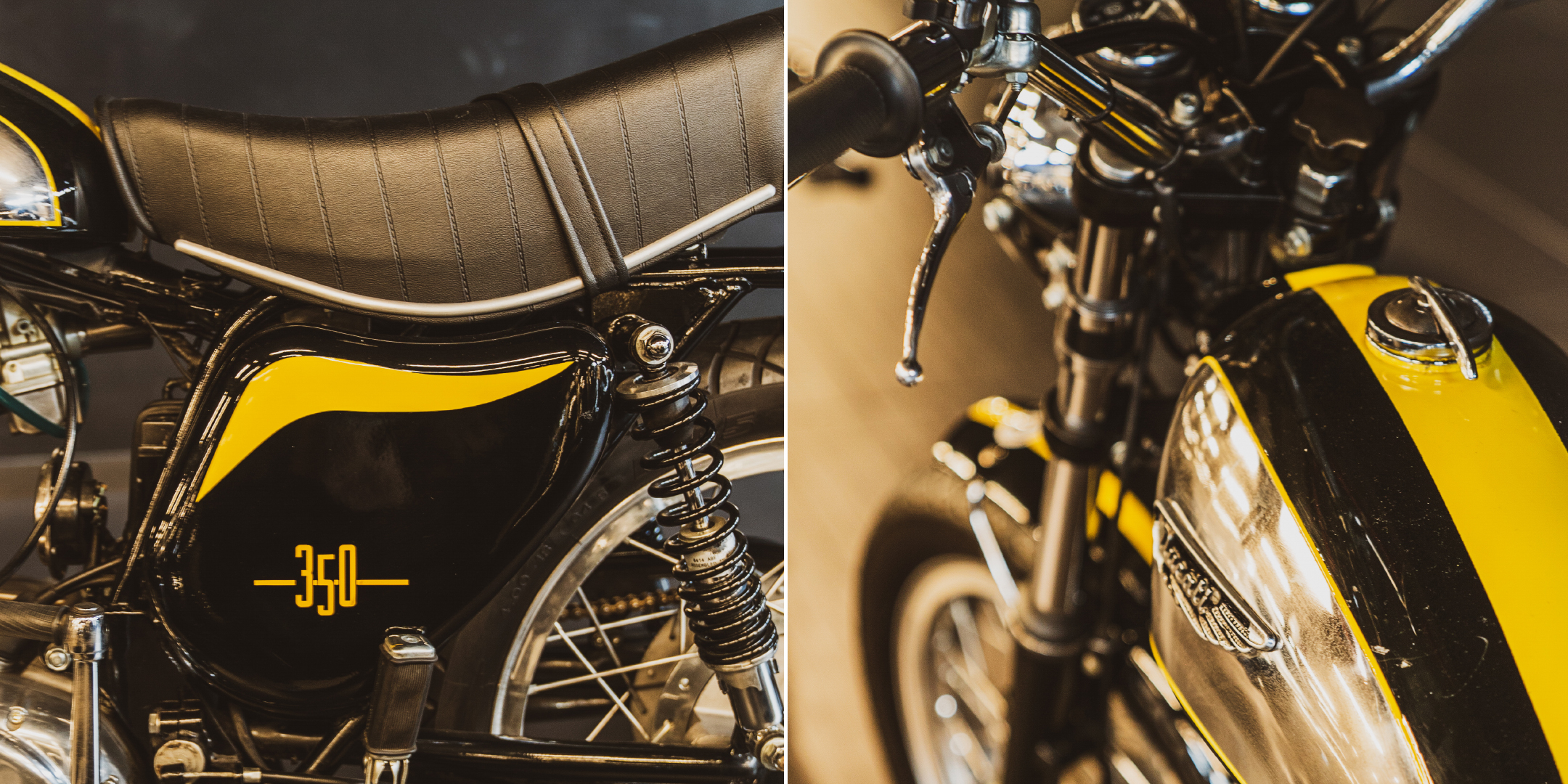 Riding the bike, the feeling of driving is pleasant, intuitive and natural, with a fairly low seat. The large handlebar allows more control in off-road condition, and the torque of the Ducati engine is always generous in supply. Today it is a way to relive the moments of carefree freedom of youth that has already passed, or an opportunity to taste a sincere guide which is disappearing over time.
The specimen present in our showroom is perfectly preserved in every detail.