AT THE TOP OF THE WORLD
4 December 2019
Cologne, September 1980: BMW presents to the public its new motorcycle, that would soon become one of the most famous in the world.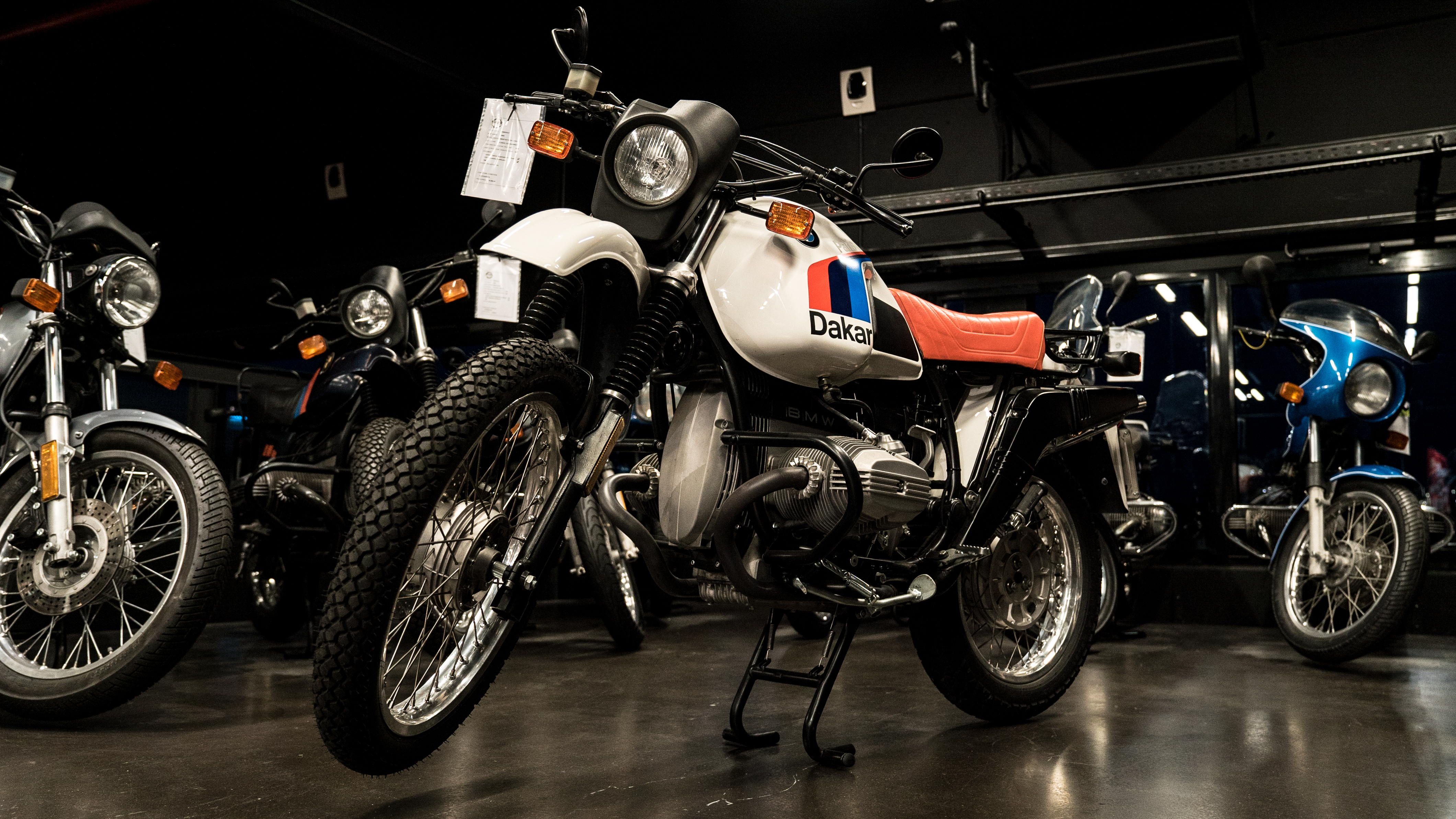 The BMW R 80 G/S (In German means Gelande/Straße, Gravel/Road) is a versatile motorcycle, suitable for any route: perfect for the city or for a long journey was defined by BMW Motorrad itself a "Tourism Enduro". A motorcycle out of the box for those years, so avant-garde that it was not easily understood by the customers. However, the history of the G/S merged forever with the historic Paris-Dakar competition, born in 1978.
In 1981 the French pilot Hubert Auriol triumphed with a G/S prepared by the HPN specialists, repeating in 1983, while in 1984 it was the turn of Gaston Rahier: a new era was born, the one of the great bicylindrical. To celebrate this memorable poker of victories, in 1984 BMW presented the "G/S Paris-Dakar": a G/S with few modifications, the most aesthetic like the 32-liter tank, which however solves one of the problems of the normal G/S that with its 19.5 liters had a shorter autonomy.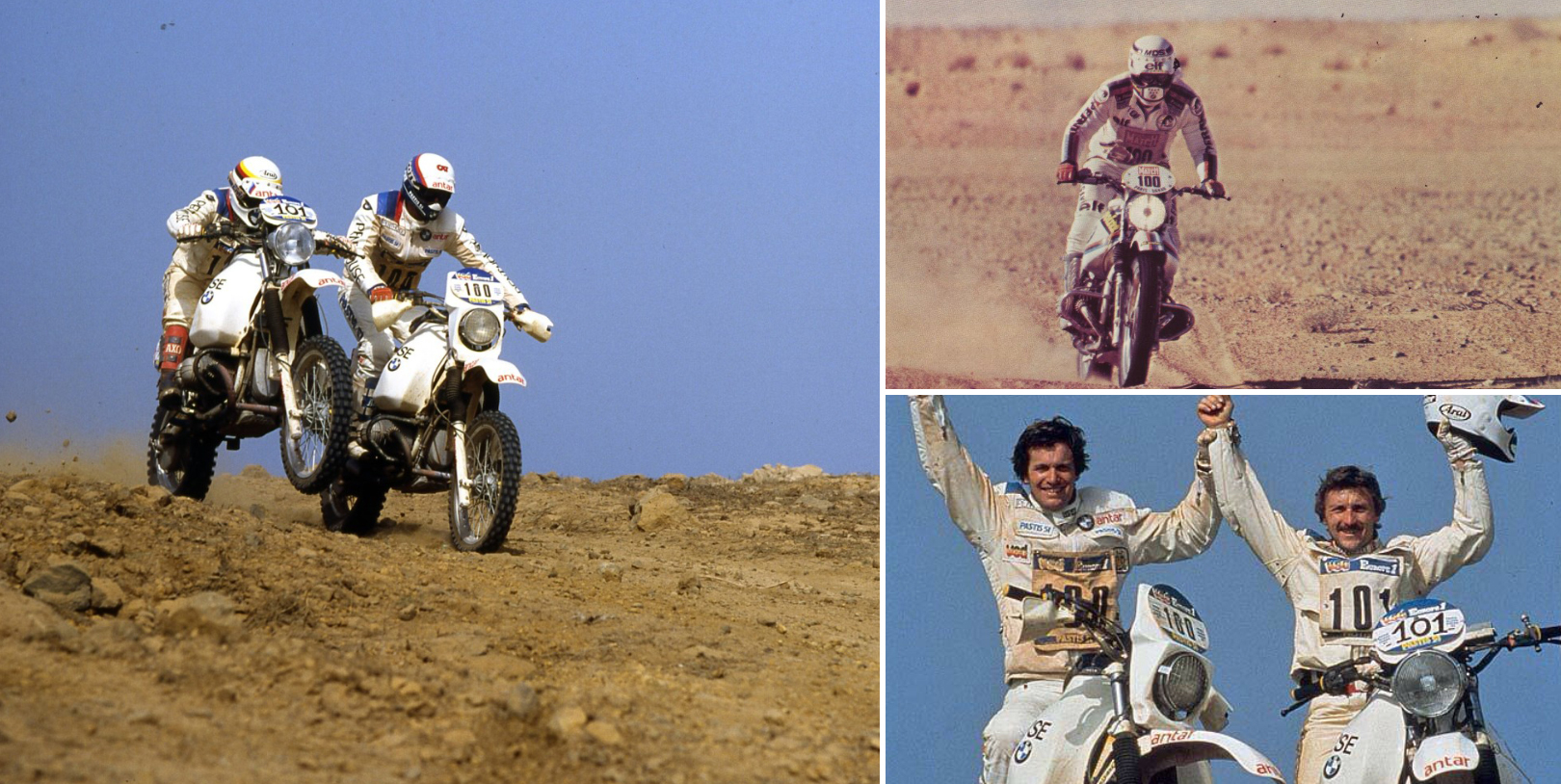 The other differences were the lack of side panels, for a harsher appearance, the single-seat saddle, the chrome exhaust, the standard kick-starter lever and the presence of the crossbar on the handlebar. These changes were so limited compared to the basic G/S, that in the internal codes of the factory of Monaco, the G/S Paris-Dakar were identified by the single word "special painting". 40 years later the trace that these bikes have left over the desert dunes still lives on in the memory of motorcycling enthusiasts.
The G/S has received several improvements over the years but has never denied DNA and its off-road nature: always ready to bring you to the end of the world. The passion for a motorcycle like the BMW R 80 G/S Paris Dakar is likely a mix of joys and sorrows, because the used specimens for sale are really rare and many of these are not in good condition.
We can says that those gentlemen who flew over the desert dunes about 40 years ago are guilty for this passion, tracing the footsteps of a motorcycle on the sand that will remain forever in history and in the hearts of enthusiasts.