Bikes that made history
22 July 2019
Together with the cars one, the vintage motorbikes market is having a real breakthrough in the recent years. As a matter of fact, an increasing number of passionates approached the vintage motorbikes world driven by the desire to relive youth memories, charmed by the past lines and designs or just moved by their passion to the world of two wheels.
Also the less expert have what it takes to invest in vintage motorbikes especially if supported by experts like the Ruote Da Sogno team. The better thing is to rely on who is able to lighten the purchasing process and advise the best investment with the right attention in terms of documentation, motorbike condition and pedigree.
Our deep passionate and expert staff constantly researches and scouts the right motorbike models during trade fairs and festivals and it's able to carefully evaluate motorbikes condition and maintenance. Last but not least, the counselor instinct is the x factor in a vintage motorbike purchase and allows the client to be addressed to an interesting model in terms of investment, beauty and performances.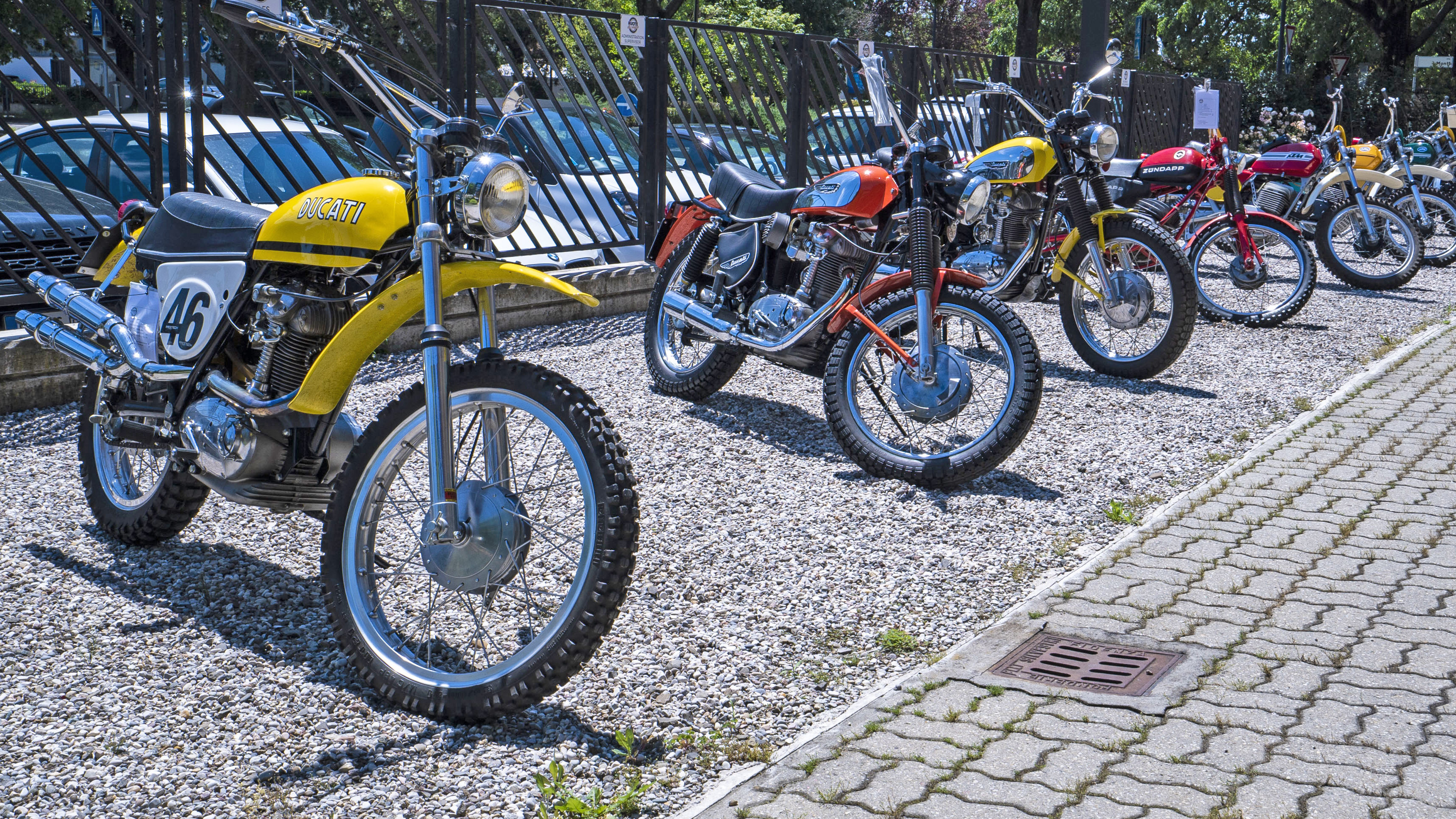 Today we want to talk about some of the most interesting vintage motorbikes brands: Ducati, Ktm, Yamaha e Zundapp.
Ducati was born in 1926 by engineer Antonio Cavalieri Ducati. The company soon began to have an impact in various industrial sectors before becoming famous for the production of superbikes and its adoption of the desmodromic system and trellis frame. In the Ruote Da Sogno showroom you can find iconic models starting from 1962, like the 1971 and 1972 Ducati Scramblers and the legendary 90s Supersport and Superbike Ducatis.
The british manufacturer created in 1951 the first motorbike in its history: the R 100. KTM's continuous development led it to be the first to supply bikes with both front and rear disc brakes. KTM enjoyed ever-increasing success in motocross, enduro and motorally competitions. On the Ruote Da Sogno catalog the GS bikes in 1971 to 1983 versions, in different cylinder capacities: 100, 125, 250 and 350.
Founded in Japan in 1955 Yamaha is the second largest motorbike manufacturer in the world in terms of production. Always involved in the world of racing, Yamaha has a great quality and value catalog in terms of investment: 1972 XS 650, 1976 TX 500 or the great YZF–R6.
The Zündapp was a great german manufacturer active between 1917 and 1984. The company was focused on light means of transport like motorbikes with small and strong two-stroke engines starting from the 20s.