Between past and FUTURE
7 June 2018
We meet with Stefano Aleotti, CEO and founder of Ruote da Sogno, immediately after a briefing held in his bright office, a real command and control hub where there is a constant coming and going throughout the day of partners, consultants, other companies' CEOs, talented young people in search of backing, and other leading figures from the employment market. With such a packed agenda even the most workaholic of entrepreneurs would be out of breath.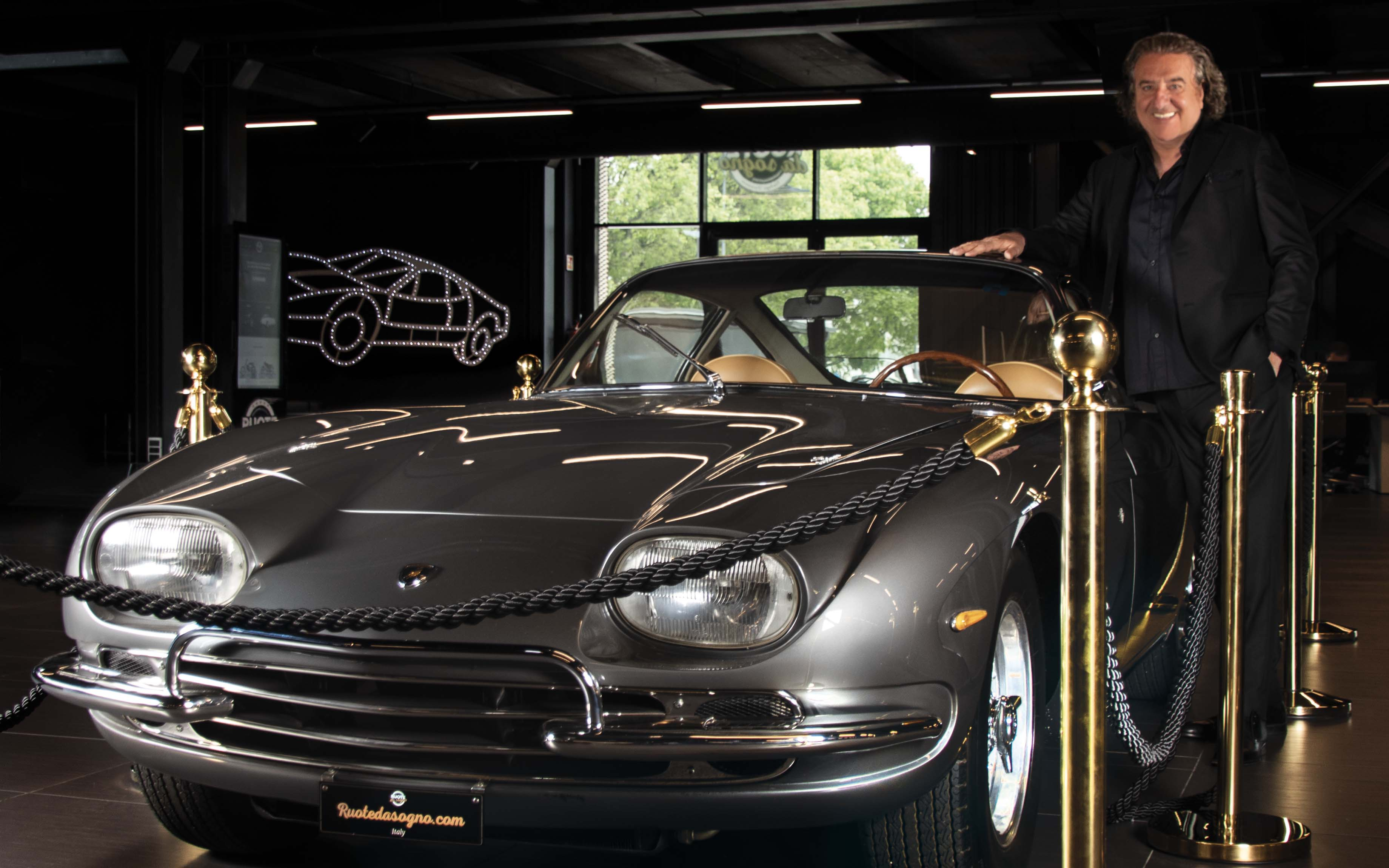 Where do you find all this energy, which also seems to be infectious for all those working with you?

I am a romantic visionary who still has great confidence in this country of ours, although the facts seem to show that it has reached the point of no return. We entrepreneurs bear great responsibility for creating job opportunities for new generations, and for making sure they aren't forced to go abroad looking for work in countries where the social conditions that form the basis of civilized living were achieved well ahead of us. Global leaders have recently predicted that the world is going to be managed like a startup, and we are already trying to do our bit in that respect.
What are your strategies and goals for the current year?

In 2018, we're racing along at an incredible pace. Our growth trend is absolutely positive, considering that it is leading to a doubling of turnover, year after year. But for sure, we're going to go way beyond that. Let's not forget that 2017 was also very satisfying, with an increase in turnover of 103% over 2016 and more than 1100 classic cars and motorcycles being sold. We've recently increased our investments in the field of classic and youngtimer cars, and highly luxurious models have arrived that have raised the quality of our stock to the same levels maintained by established operators in Northern Europe. This standard of excellence is enabling us to display highly sought-after cars in the world's top locations for collectors, such as Paris, Monte Carlo, Stuttgart, Goodwood, Padua, Milan and Cologne. This is a source of great satisfaction for a start-up like Ruote da Sogno.

Car shows, international beauty shows, but also a dream showroom for Ruote da Sogno...

Our showroom is pivotal in our communication strategy, it's a venue where we can impress and provide a thrilling experience to visitors from all over the world who are curious to see what we are all about. One of the most frequent remarks we hear from foreign collectors who come to visit us is: "Really impressive!" However hard we try to describe this unique location, reality always exceeds anything they could ever have imagined. When they leave the showroom, all our visitors always shower us with compliments and say they intend to come back again to repeat this exciting experience. And also, to attract more collectors and visitors from around the world, we have recently started a number of important partnerships with international tour operators to place visiting our showroom on their Motor Valley tourist packages: Ferrari, Lamborghini, Ducati and... Ruote da Sogno. In 2017, our customers, guests and visitors numbered over 30,000, a performance worthy of a top-ranking museum.

But don't you think this is a dream for a select few?

I don't agree with this view of the business. We also offer cars and motorcycles that are affordable to any ordinary person. With just a few thousand euros it's possible to relive the thrills and passions that have marked our past. And we are here to offer that chance.