A two-wheels bandit
22 January 2018
Let's learn more about Giuseppe Agnello, one of the architects of Ruote da Sogno great success. With a past as entrepreneur and manager, he eventually landed in Ruote da Sogno, where he give vent to his great passion for engines. Giuseppe is madly in love with motorcycles and addictedn to everything that turnes around them. We meet him in the workshop, while he's getting off an incredible '70s MV 750.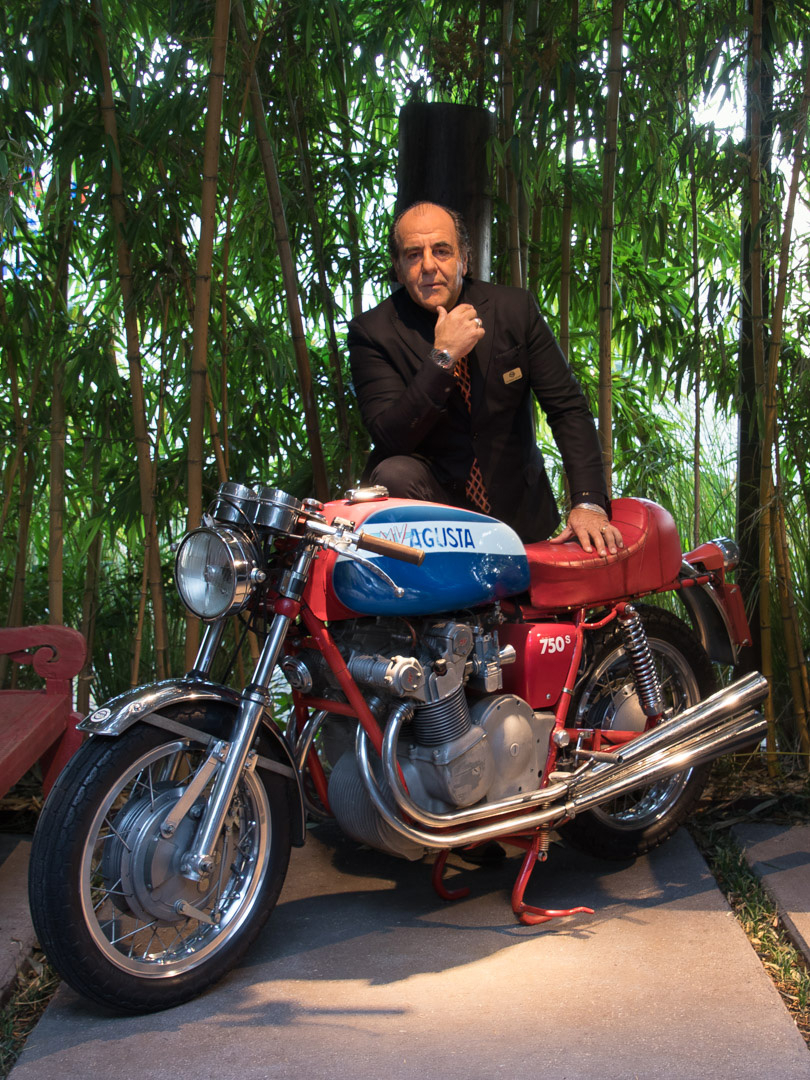 When did your boundless passion for love start?
I was only 4 when my father taught how to drive tractors during the harvest time. That was my baptism with engines. My love has grown incredibly over the years, as I've never stopped dismantling and reassembling scooters, motorcycles, elaborating engines and customizing any kind of spare part. I used to transform series motorcycles into reale monsters: I was a real rebel. I remember how people was amazed when in the 80s I imported the first Harley Davidson in Italy, even before the official importer! Needless to say that a few days later I had already turned it into a unique piece, a real work of art. I had the feel I was the only Italian Easy Rider… and maybe I was.
Have you ever feel attracted to the racing world?
Given my transgressive attitude, I only competed to bet (especially to win). I took a lot of satisfactions and inspiration in that period.. I used to drive at maximum speed, do departures on one wheel only.. all the less ethical stuff you can imagine in a contest of political protests and social changes. I tweaked my friends' scooters and motorcycles in the evening or at night after work, just because I wanted to for the passion of turning them into two-wheeled missiles.
Tell us about the "pirate" nickname..
In the '90s I managed the Midnight Cafe, an incredible place in Reggio Emilia where every crazy thing could happen, but where you were sure to eat well, thanks to my great ability to cook meat. I had long blond hair and I introduced myself to the guests wearing a headscarf and a earring that made me look like the famous Pirate of the French Riviera.
What about your past as a manager?
In the early 2000s CellularLine sent me to Barcelona to take care of the Spanish distribution of mobile phone accessories and Interphone, the first Bluetooth headset for bikers. I left an indelible mark to the world of the two wheels, there too (he laughs – Ed). Even today, in Barcelona they're talking about a black TMax that used to vanish at the horizon, the traffic lights, leaving much more powerful bikes gobsmacked..
And eventually, Ruote da Sogno…
The brotherhood with Stefano Aleotti are at the base of my life choice and when he asked me to embark on this new adventure with him, I answered without hesitation. This time my fuel is was the object of my desire: the bike.