Porsche 911T - Targa Soft Window
13 February 2020
En Plein Air Targa
The 911 Targa "Soft Window" has been produced by Porsche from the already famous 911 2.0L SWB. The name "Soft Window" outlines the realization in soft canvas of the rear window which, once removed, leaves the essential profile of the 911 untouched.

The "Targa" name was adopted by Porsche as a tribute to the Italian driver Umberto Maglioli, who won the Targa Florio in 1956 driving a Porsche 550 A Spyder, with a 15-minute lead from the 2th driver. This was the beginning of several victories that Porsche achieved in the Targa Florio race over the following years. The Targa configuration marked a commercial success for Porsche, a hybrid between a coupé and a convertible that mixes the driving pleasure of a 911 with the experience of the "en-plein air" bodywork. This was such a huge success that over the years many other car manufacturers adopted this configuration, and nowadays cars with this kind of a bodywork are called "Targa".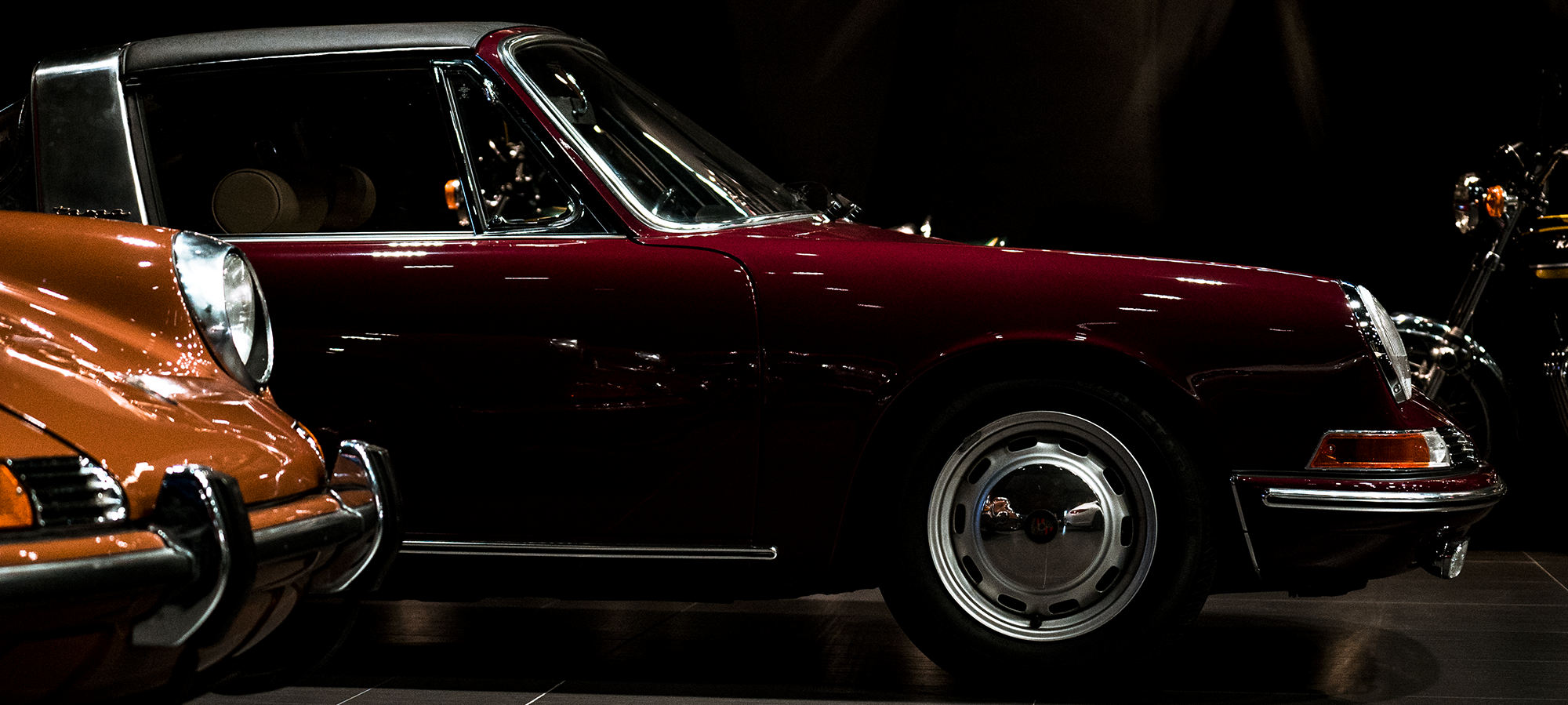 This 1968 Porsche 911 Targa "Soft Window" that is in our showroom is one of the about 300 cars built in that year: the fact that 1968 was the last year in which the 911 were produced with the bodywork SWB (Short WheelBase) also contributes to increase its rarity, a feature searched by Porsche collectors who prefer the purity of the original design of the 911 2.0 from which the Targa derives. By removing the roof and the rear windows, the 911 takes on a linear and essential profile, characterized by the classic brushed steel roll bar with the wording Targa.

It's not easy to find a Porsche 911 Targa "Soft Window" in this condition: that's the reason why this is one of the most hunted Porsche from collectors.
-
"Kardex Porsche".