Laverda 750 SF
13 February 2020
"The fact that you could go to race with the same motorbike you use to ride on a sunny Sunday is confirmed unequivocally by the New Laverda 750 SF".
In 1971 Laverda made 1.915 registration, only 14 less than Honda that was actually the market leader on those years. The lucky ones which owned a Laverda 750 SF, will remember well that the clutch was no so easy to handle, if compared to other motorbike on those years. Although this fact, the charm and the sportiness of the Laverda brand made a deep mark on the history of the motorcycle italian history.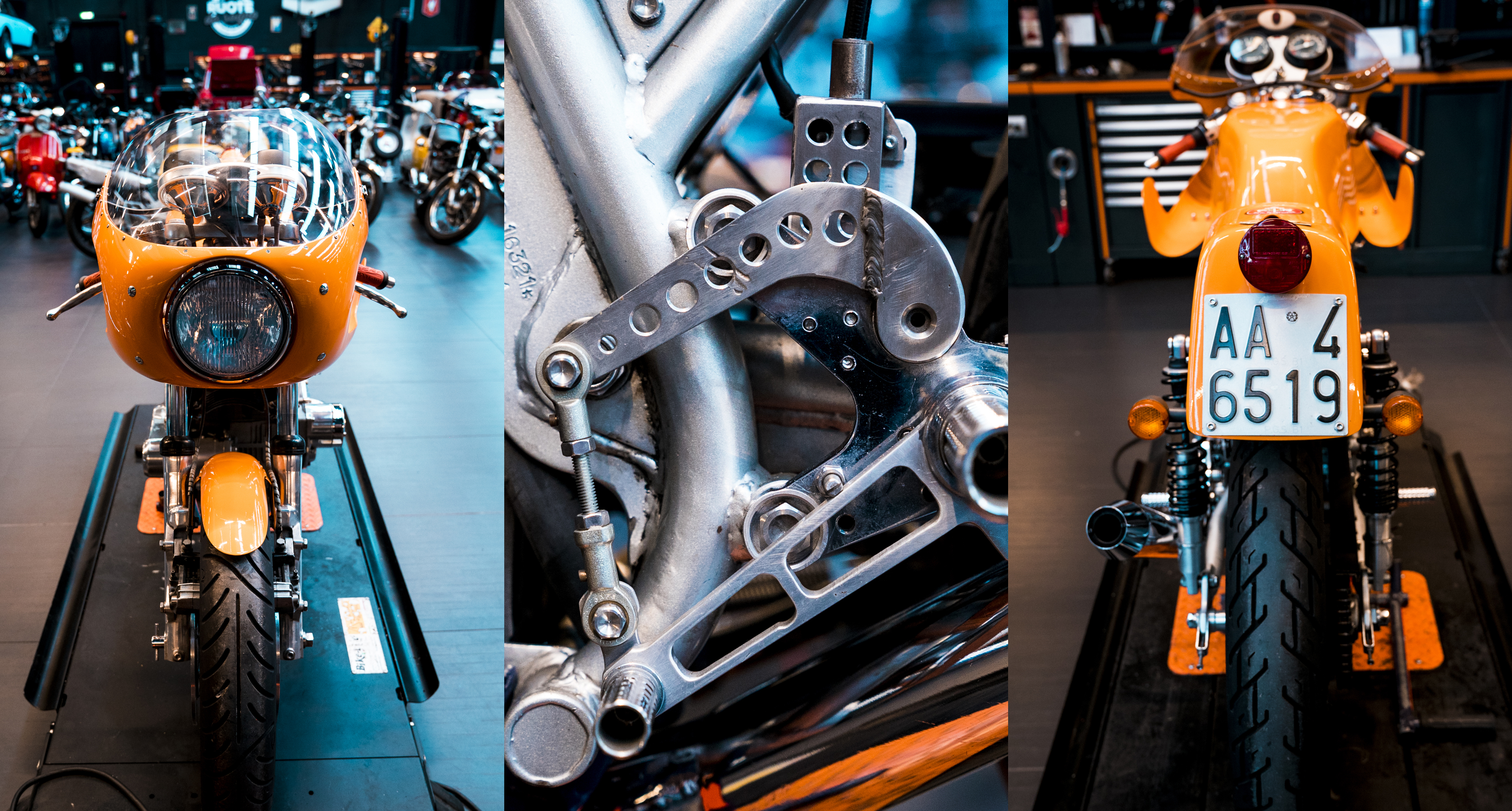 Considered as the bike that raised up Francesco Laverda business, it was one of the masterpiece of his son Massimo, the magic intuition. The motorbike was born after a carefull study made with the technician Luciano Zen e the designer Adriano Valente, starting from the base of the "big displacement motorbikes" which were the market trend on those years: to sell bikes you should produce big displacement Hawks.
So this motorbike was considered the Queen of Super Sport until 1976, when the market changed direction towards a bigger displacement than the 1-liter that had characterized this Laverda as the bike that launched the brand in to the Olympus of the big motorbikes manufacters.