2020's Exhibitions
10 February 2020
This 2020 is open with the Retromobile Fair in Paris [video here], the "good lounge" of the classic's world cars collection, where you can admire, and buy, vehicles of great value. We returned "home" satisfied and enthusiastic for the remarkable feedback we had from the public and collectors, this confirms that quality always makes the difference.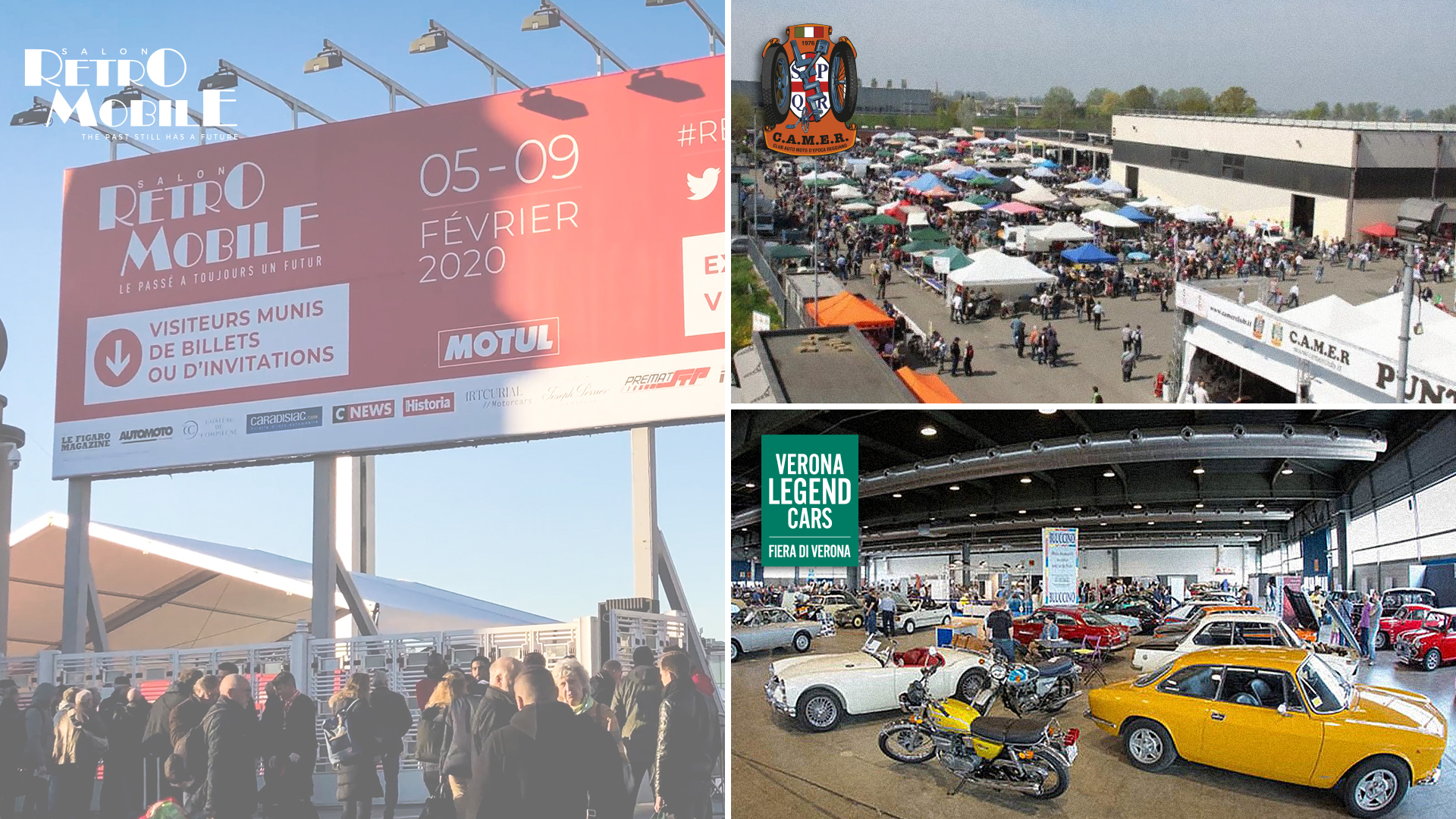 The next appointment is here, at the Fairs of Reggio Emilia on April 4th and 5th, in which we will participate in the Mostra Scambio C.A.M.E.R. exhibiting some of our vintage cars and a wide choice of vintage motorcycles.
From 9 to 10 May we will be able to meet for Verona Legend Cars, at the Verona Fairs, where involvement and energy have always included the distinctive elements of this unmissable event. Like every year thousands of visitors will pass by to admire a vast collection of models including vintage cars and motorcycles from all over the world.

From 4th to 5th April 2020 Mostra Scambio C.A.M.E.R. / Fair of Reggio Emilia
From 9th to 10th May 2020 Verona Legend Cars / Fair of Verona