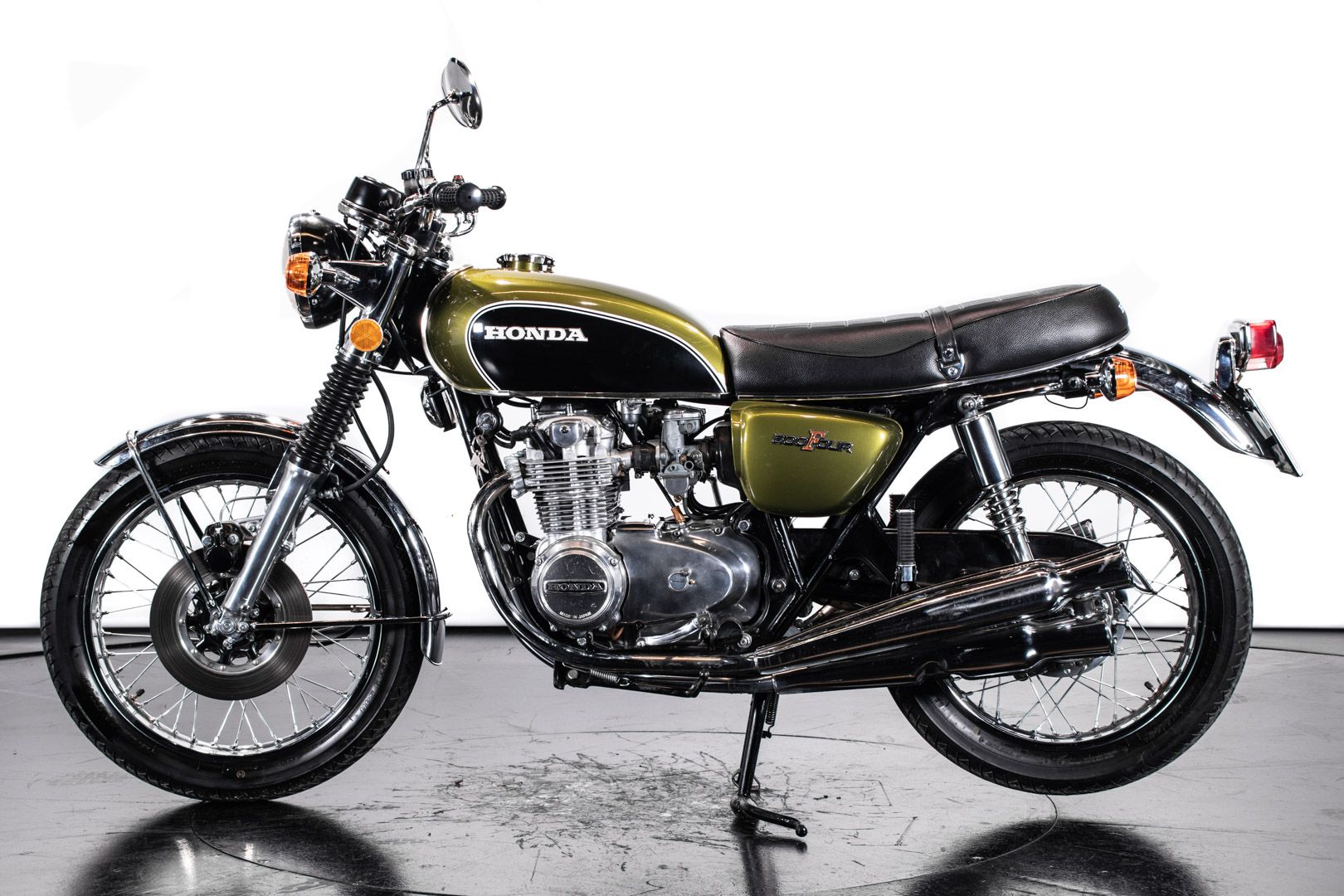 1975 Honda CB 500 Four K1
Condition

Conservative Restoration
Original paperwork

In order
Frame 2065230
Engine 2153784
Power 46-50 hp at 8500/9000 rpm
Max speed 180 kph
Odometer reading 41064 km

The appearance of the Honda CB 500 Four in the spring of 1972 was a real surprise in the two-wheeler market and marked the beginning of the production of an authentic legend.
Enjoyable in everyday use, the small Honda CB 500 Four was very agile in urban traffic, thanks to its lightness and weight distribution and maintained the classic closed cradle structure (characteristic of the Four) under the engine, although in the tube-frame connection. made extensive use of stamped sheet metal.
Outside the city, on fast roads, the engine could easily be put into torque at 7,500 rpm.
Traveling in fifth gear at 9,000 rpm meant exceeding 180 km / h and this for a 500 cc weighing just over 200 kg, was a great result.
The CB 500 Four still remains a true jewel of Honda production from the 1970s.

Original PR plate with regular documents
FMI Certificate
Metallic green / black livery
Stunning example, partially restored.
The bike comes with chassis and mechanics in excellent condition.
New exhausts and muffler

We accept Cars&Motorbikes exchange.
We can ship in Italy and abroad.
This motorcycle can be viewed in Reggio Emilia Showroom and online, by booking a call with one of our commercial operators, via Skype, Zoom, Whatsapp and Google Meet platforms.