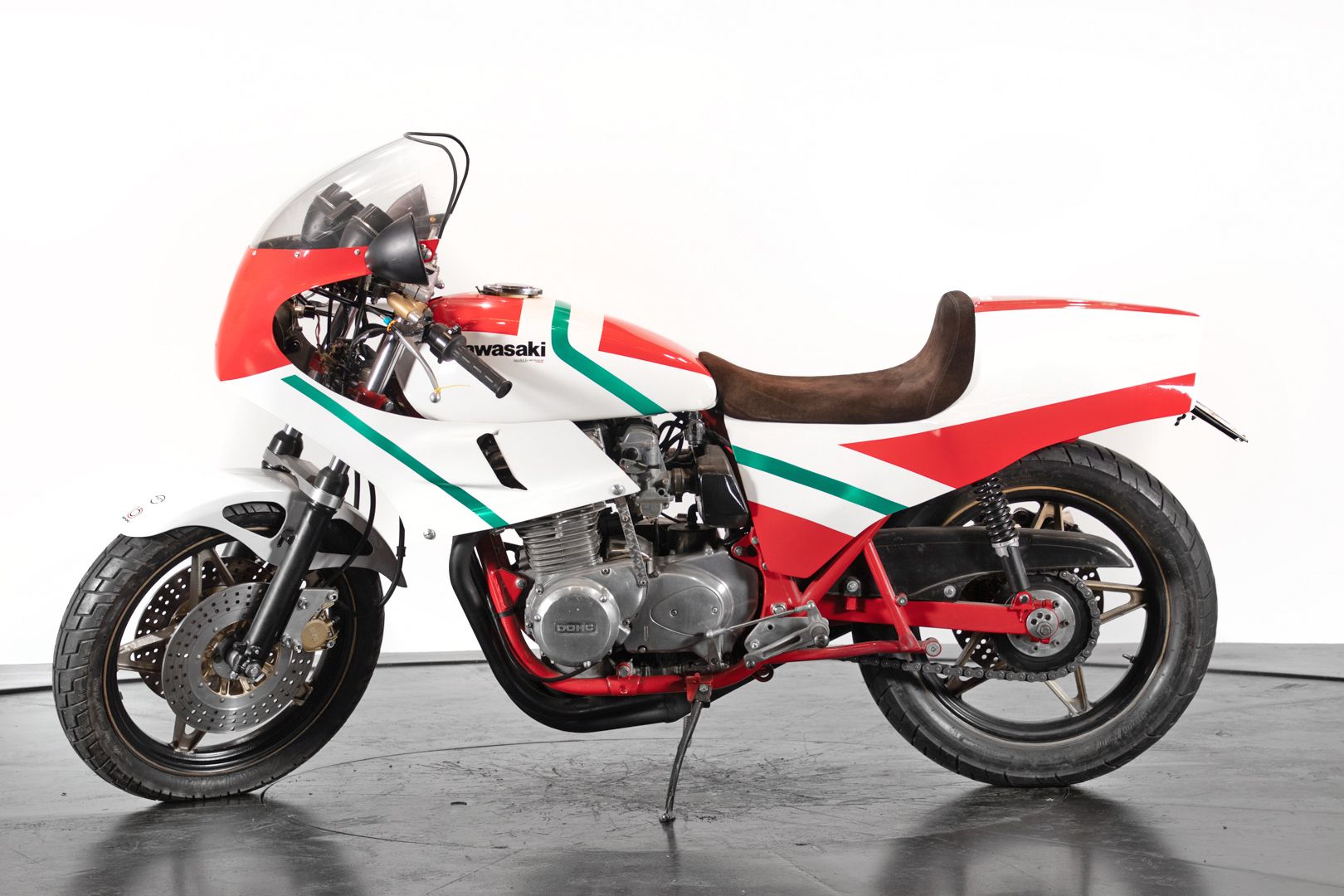 Sold
1976 Kawasaki Bimota 900
Condition

Well maintained
Original paperwork

Cancelled
Bimota was founded in 1966 as a company for the production of hydraulic components, but subsequently its founder Massimo Tamburini, thanks to his unstoppable passion, transformed it into a company of motorcycle accessories, starting an incredible rise in the motorcycle sector.
Basically, this bike is a road-going Kawasaki Z900, with regular documents and represents the first experiment in assembling Bimota components with motorcycle frames.
The bike was painted by Motoservice of Milan, while the tuning was carried out by Pippo Russo, a well-known computer at the time.
The rims are rare. Particularly the front headlight of the Fiat 126 of the time. Rear swingarm as standard. Brembo brakes. The third disc brake is original.
The model we present in our showroom was piloted by Virginio Ferrari and Fabrizio Pirovano in some important Italian competitions. With very few modifications this bike can be converted into a road bike.

We accept Cars&Motorbikes exchange.
We can ship in Italy and abroad.
This motorcycle can be viewed in Reggio Emilia Showroom and online, by booking a call with one of our commercial operators, via Skype, Zoom, Whatsapp and Google Meet platforms.