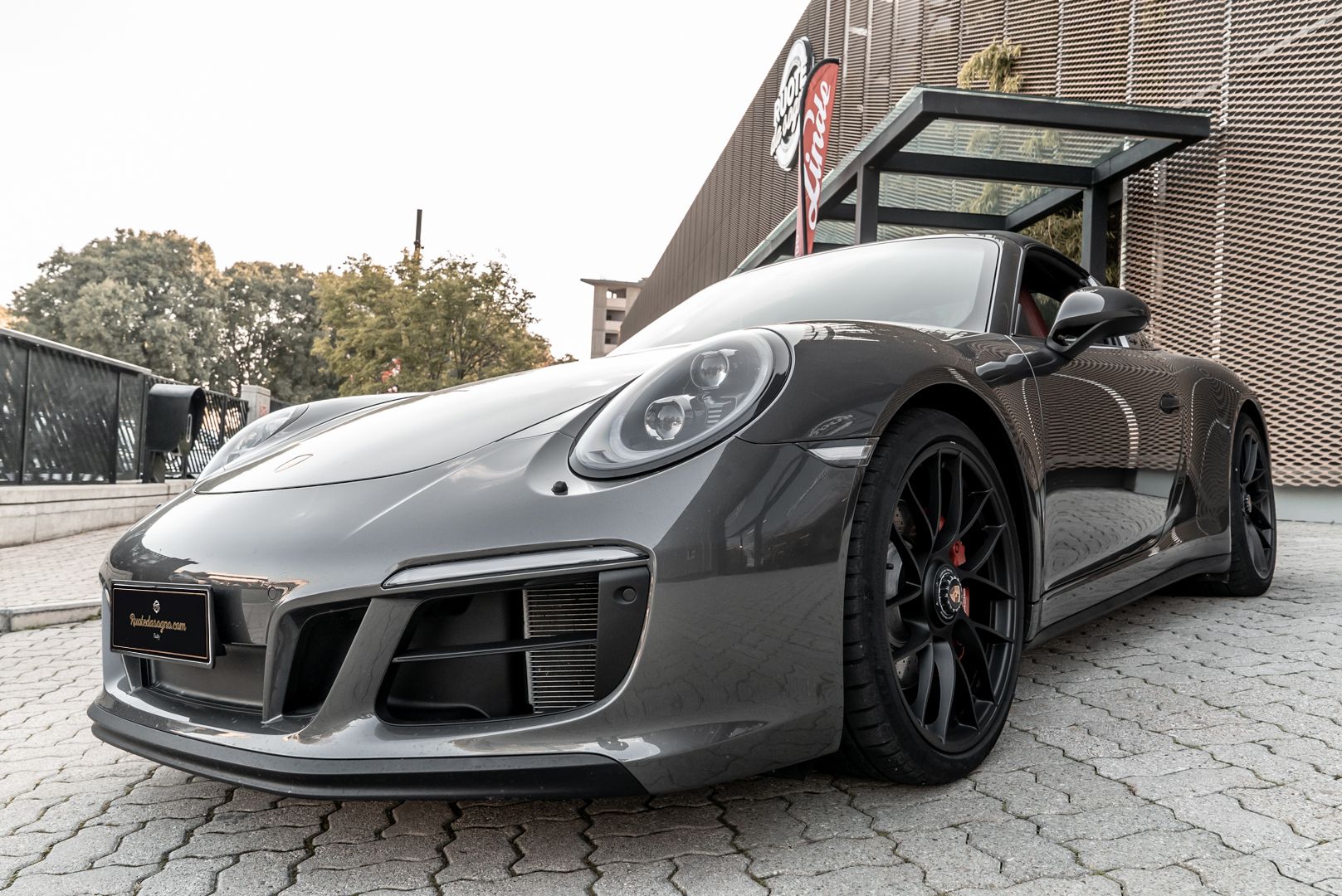 2018 Porsche 911 Targa 4 GTS
Interior colour

Red leather
The Porsche 911 Carrera GTS was created to satisfy customers that want something more in terms of performance and a pinch of added exclusivity, rather than a "normal 911". This car is the link between the less powerful Carrera S and the bigge sister, the GT3. An acronym that respects the tradition of the German house which, after the legendary 904 GTS racing, identifies cars that know how to mix together comfort and "racing" emotions with great ease in daily use.
Under the rear hood of this car there is the 3.0L twin-turbo 6-cylinder boxer engine, with 450 hp and 550 Nm of torque.
The GTS is easily recognizable for the bumper with brand new side air intakes, for the design of the 20" alloy wheels with the iconic Single-Nut, for the 4.4 cm widened rear part and the double central black exhaust system that give a more naughty look to the car.
To improve grip at high speeds and cornering precision, the PASM (Porsche Active Suspension Management) electronic suspension management system is installed as standard.

The GTS 991 was available with rear or all-wheel drive with coupé, convertible or Targa bodywork.
The Targa is the rarest and most difficult to find on the market.

- Only onw owner
- Low mileage (14850 km)
- First paint

It is possible to view the car online, booking a call with one of our commercial operators, via Skype, Zoom, Whatsapp and Google Meet platforms.