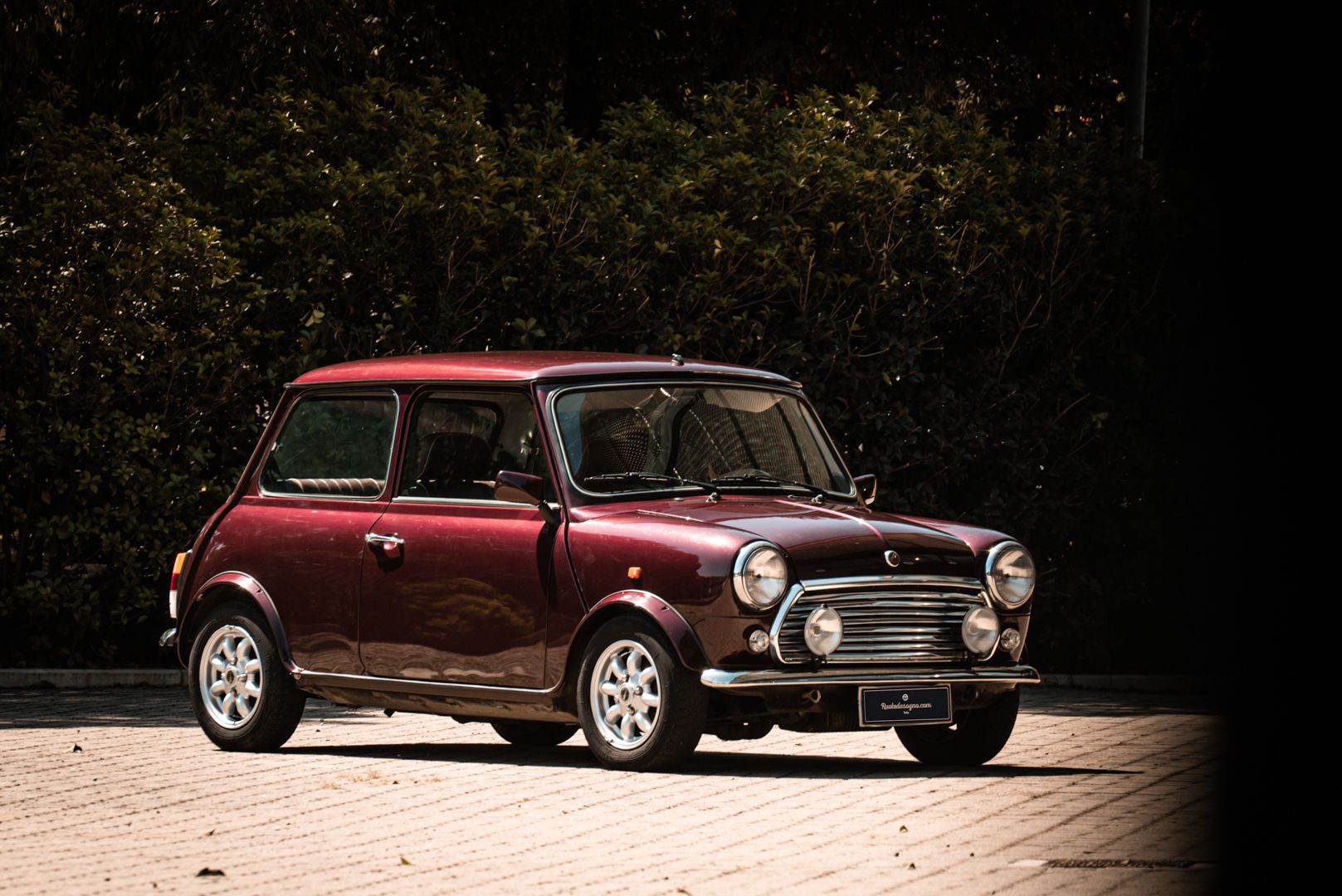 1999 Rover Mini XN 1.3 Anniversario
Model

Mini XN 1.3 Anniversario
Interior colour

Red leather
Chassis no. SAXXNWAZRYD175492
Engine: 4-cyl. in-line
Power max: 39 KW (53 HP) at 5.000 rpm
Drive: Front Wheel Drive (FWD)
Gearbox Manual 4 Speed
Top Speed 143 kph
Acceleration 0-100 kph in 13,4 seconds

In 1990 the Rover Group changed the Mini, mainly for safety and pollution reasons. The body was reinforced, while the engine, now 1275 cc, adopted a single point electronic fuel injection and the catalytic converter, for a little 50 hp power output.
In 1999 the production of the Rover Mini 40th Anniversary began, a special version to commemorate the 40th anniversary of the car. Produced only in 3000 units (only 300 for the Italian market), it is characterized by a single choice for the paint (Mulberry Red), 12-inch wheels and wheel arches in body color.
In addition, the interior is in red leather with beige "pipeline". The door panels are always in red leatherette material with soft elastic door pockets in red leather. The carpet is also red, matching the whole car design.
The engine is the classic 1275 cc. with a 4 gears manual transmission, whose performance is quieter than previous versions but also with a very attenuated noise thanks to the improvement of the soundproofing.

It is possible to view the car online, booking a call with one of our commercial operators, through Skype, Zoom, WhatsApp and Google Meet platforms.