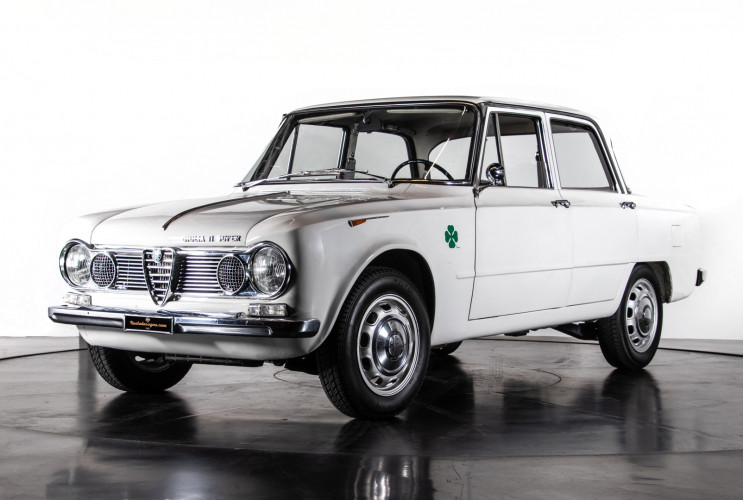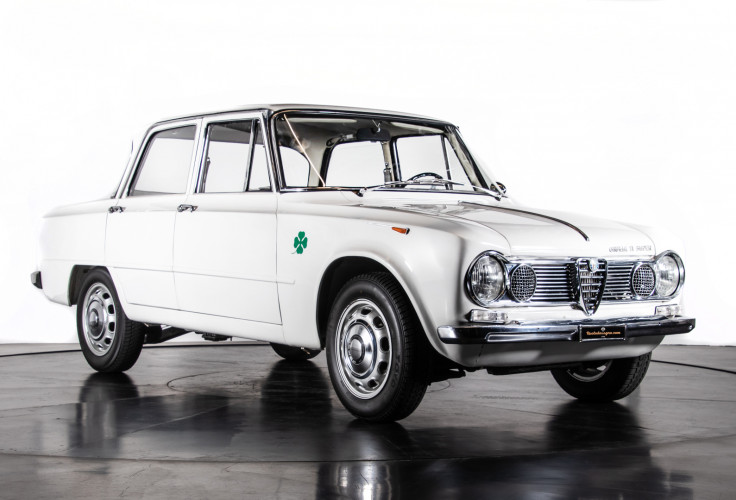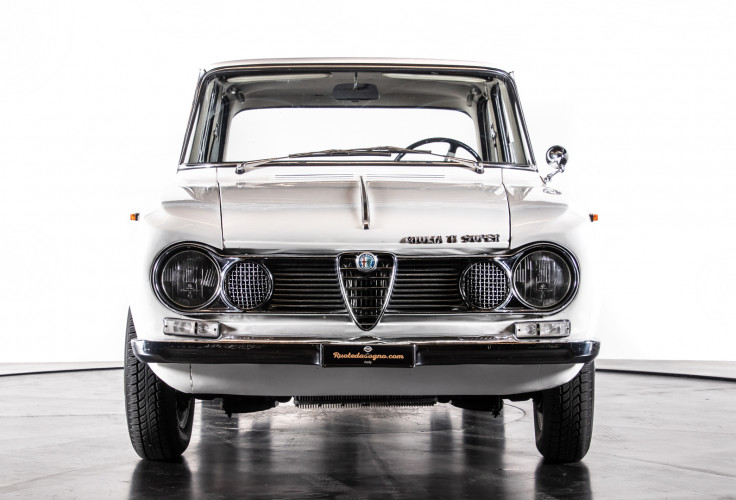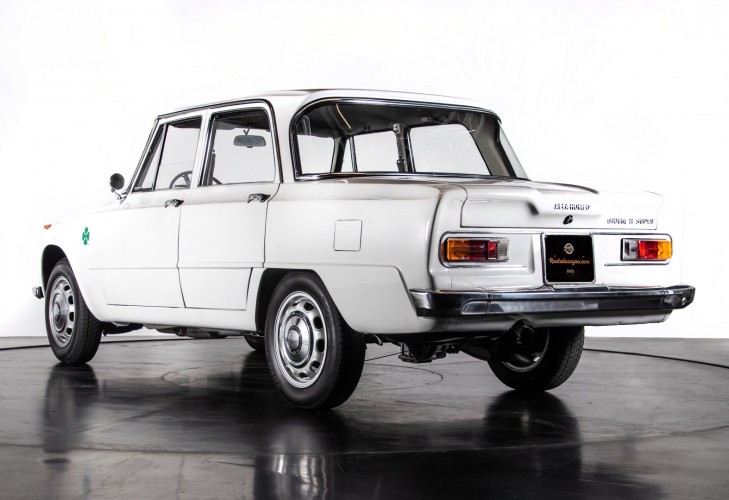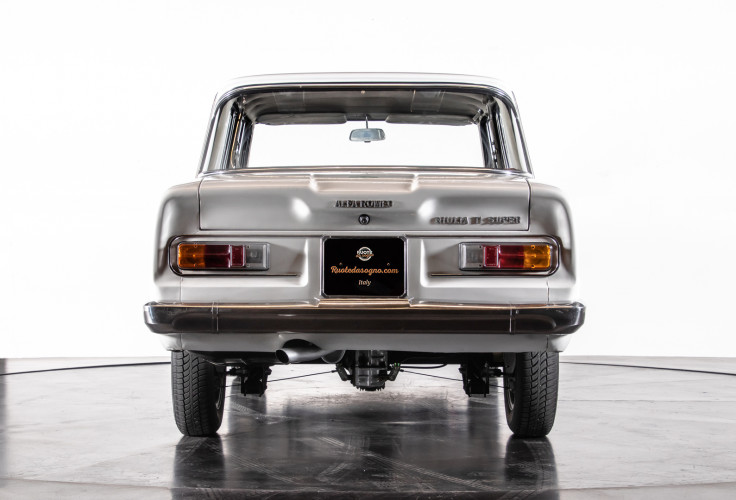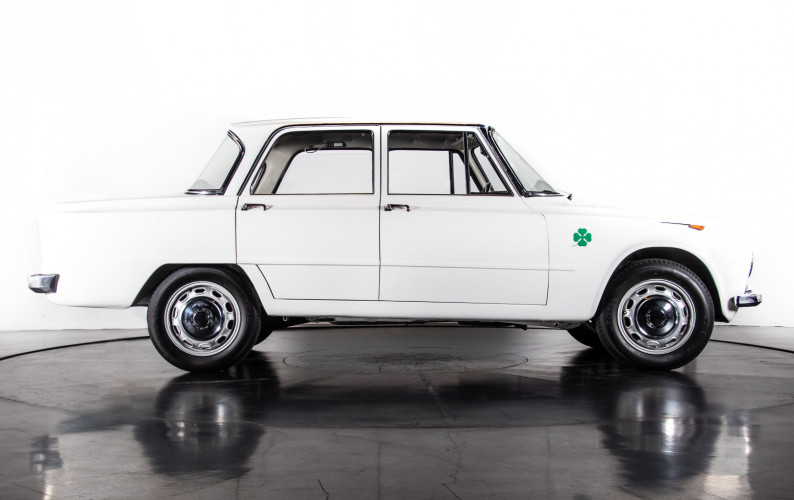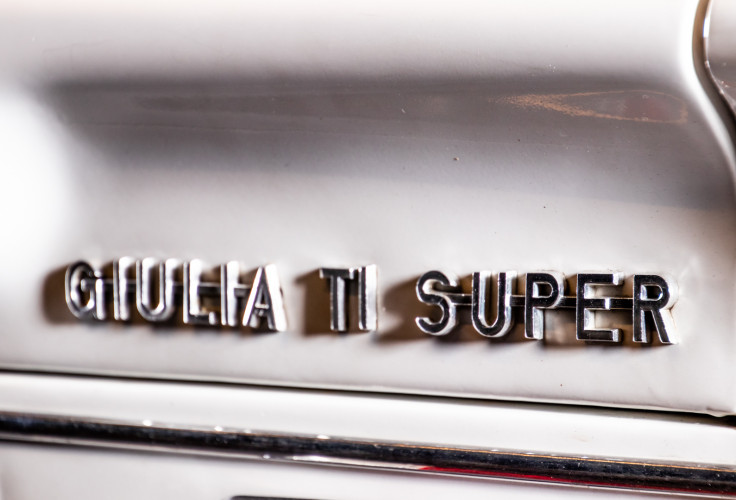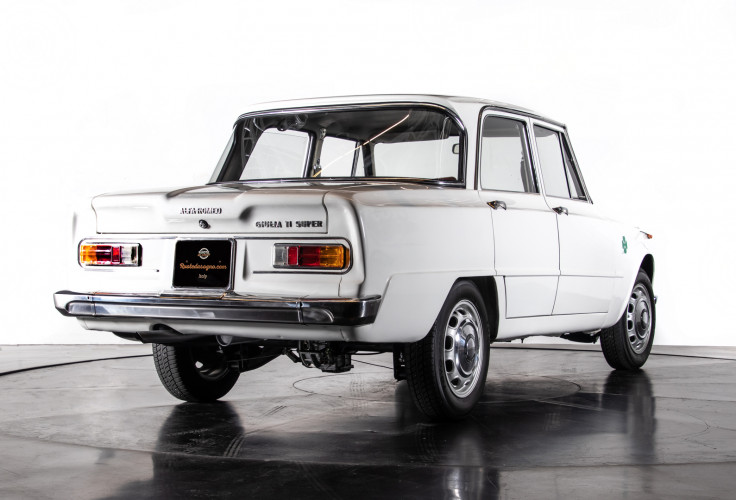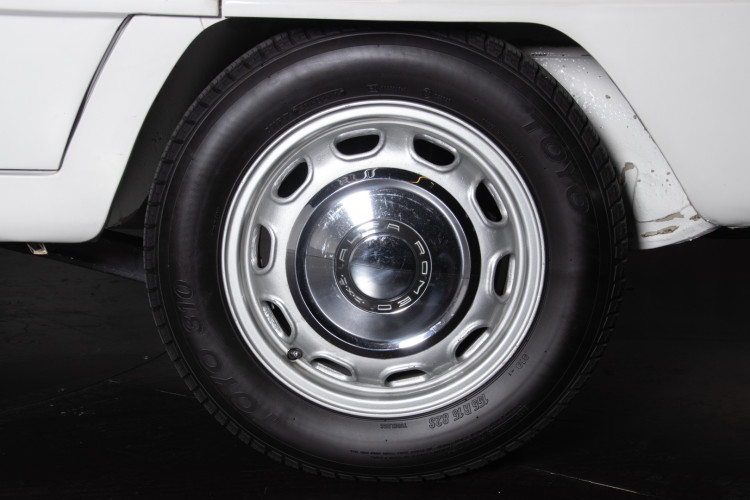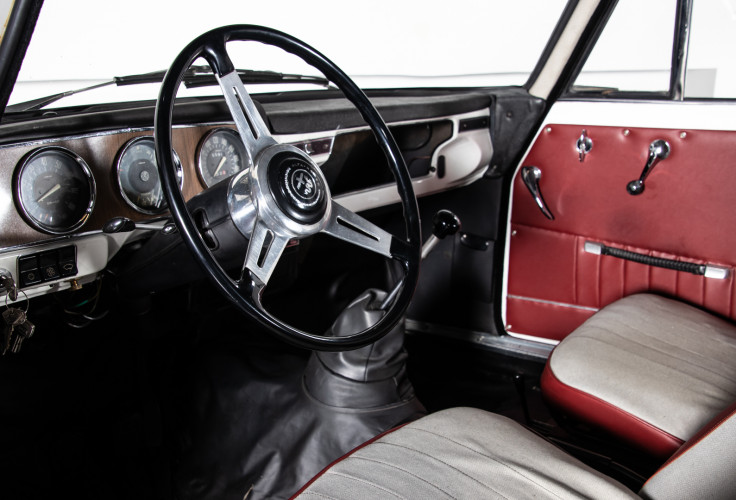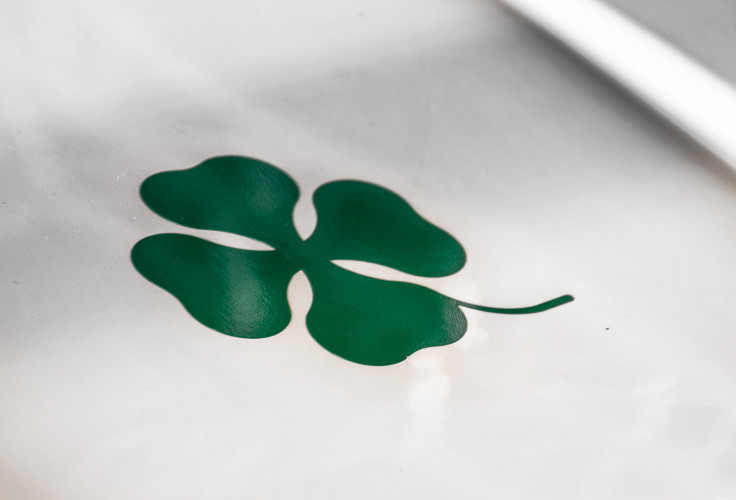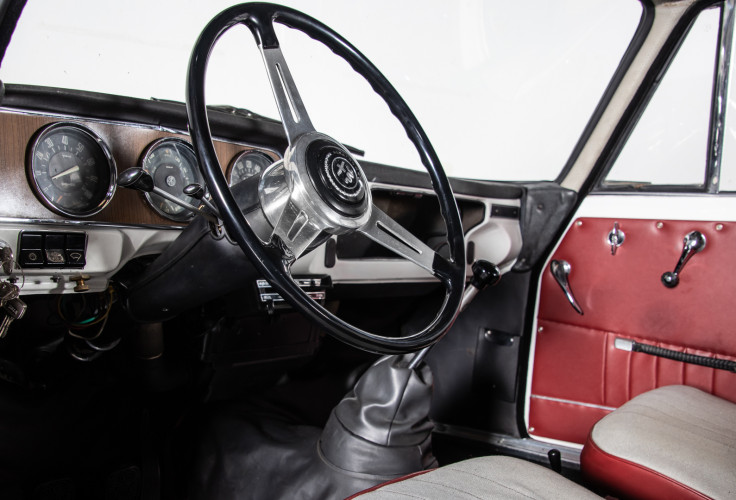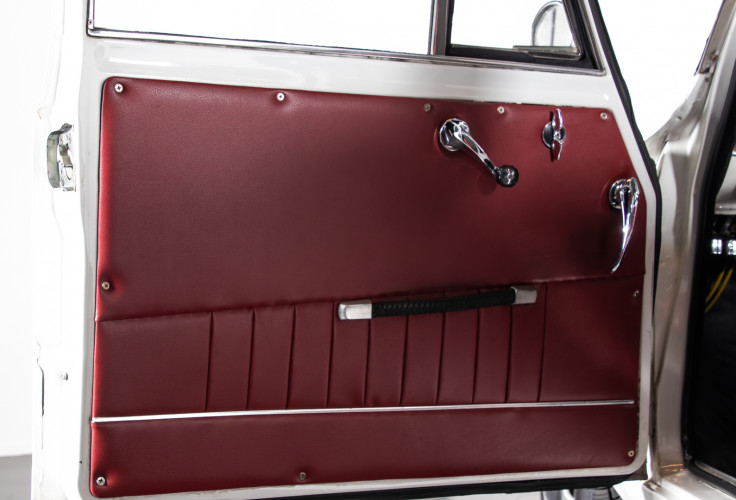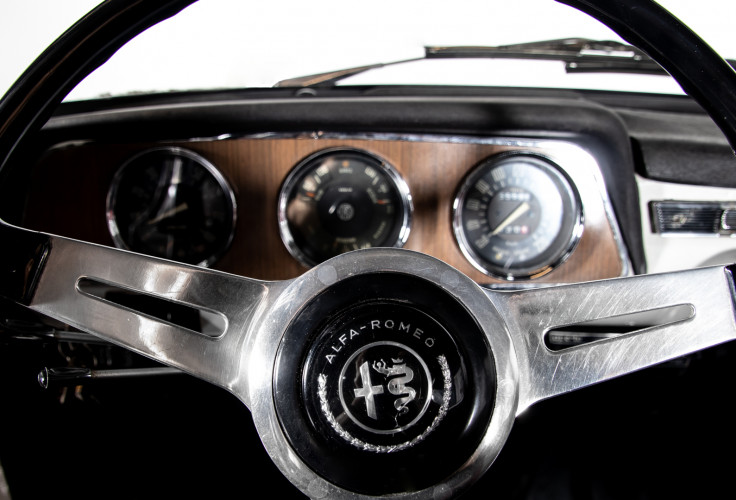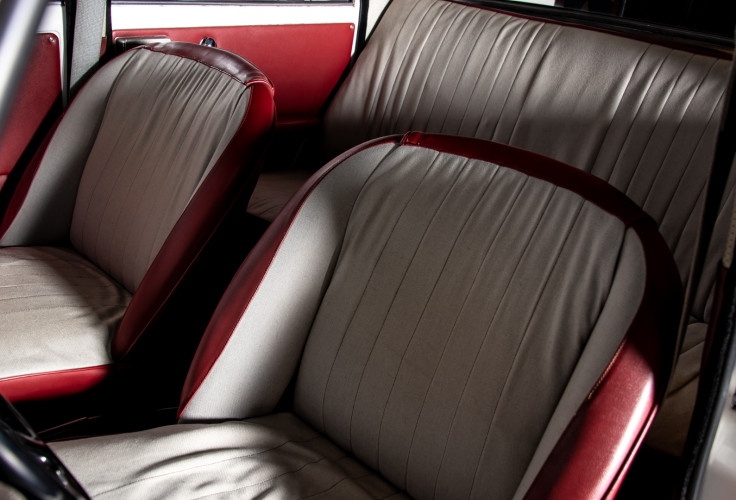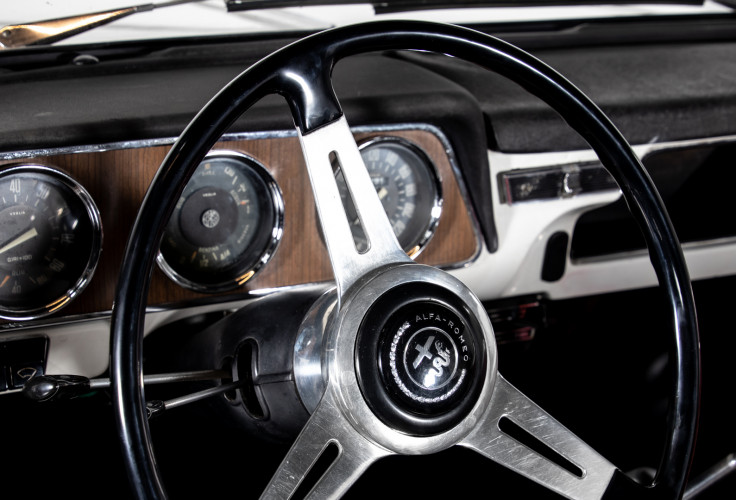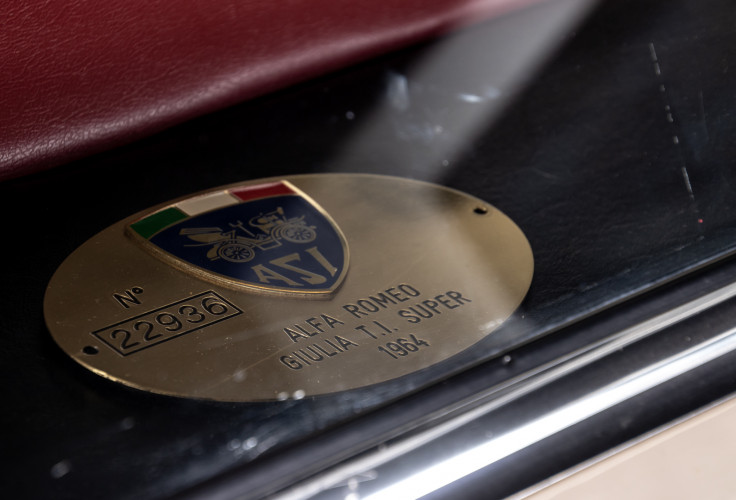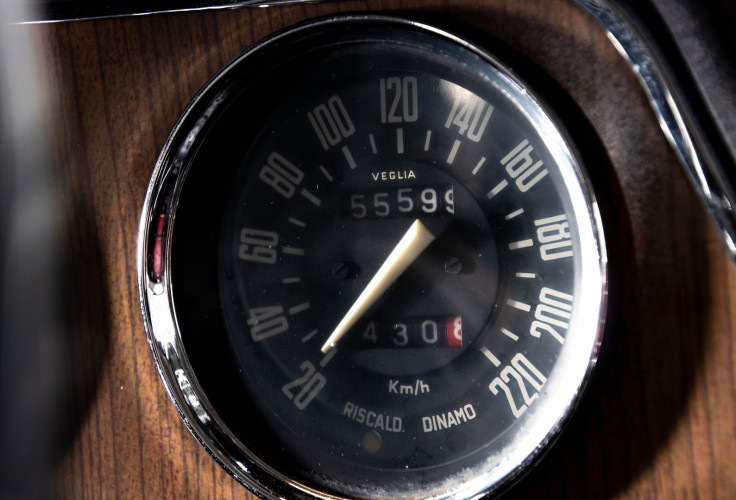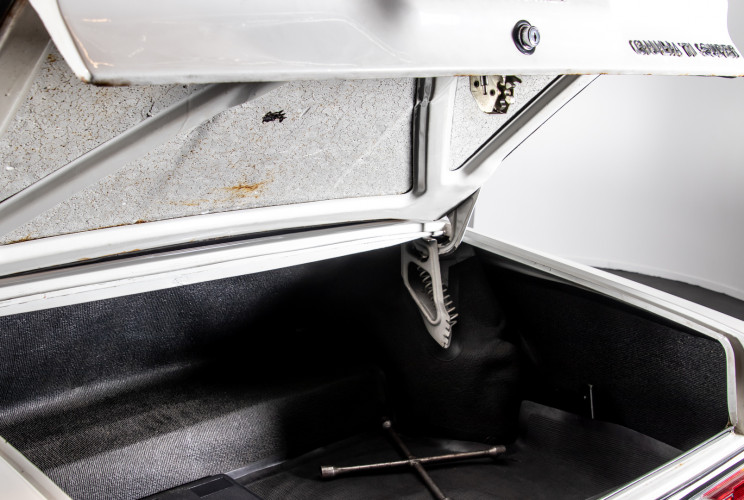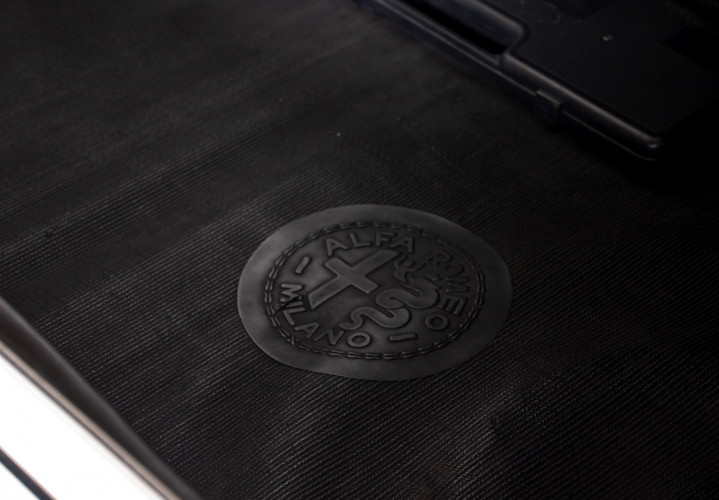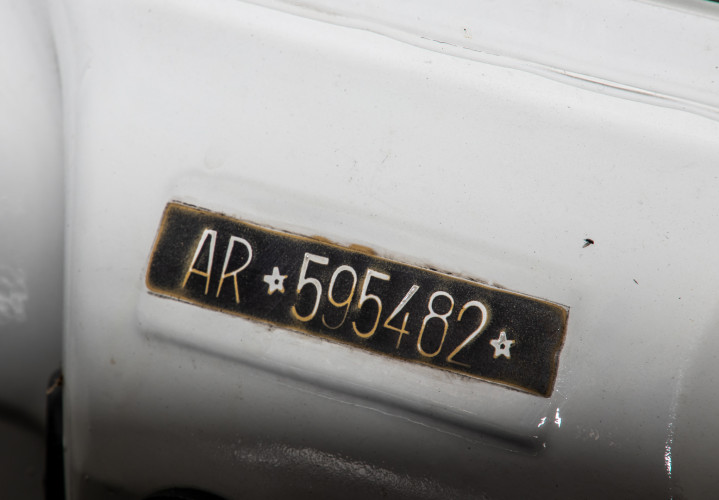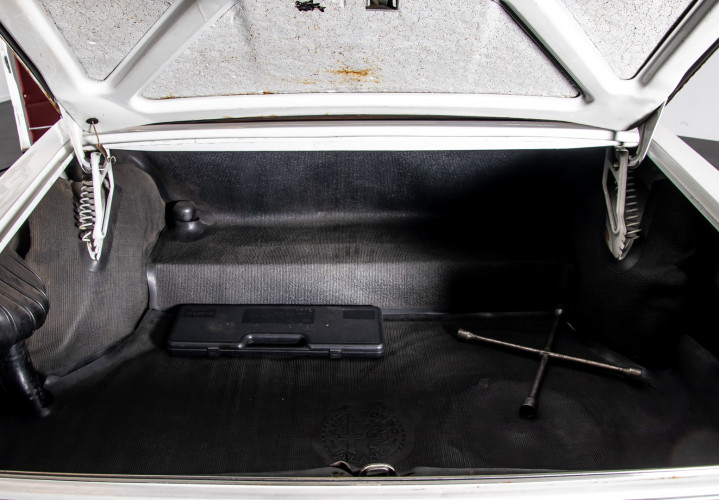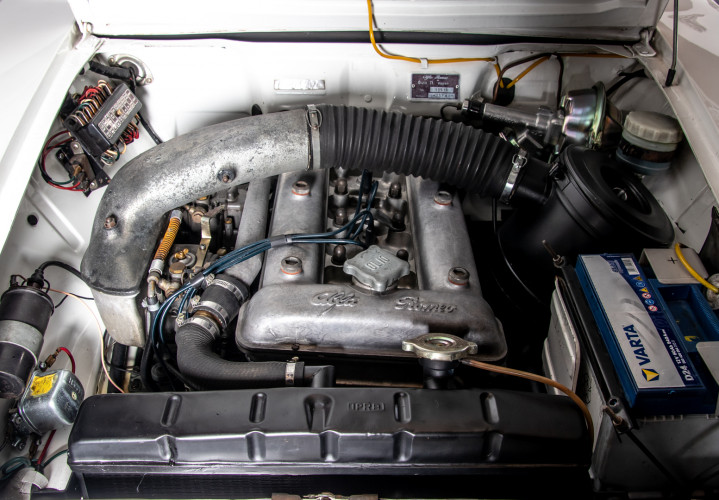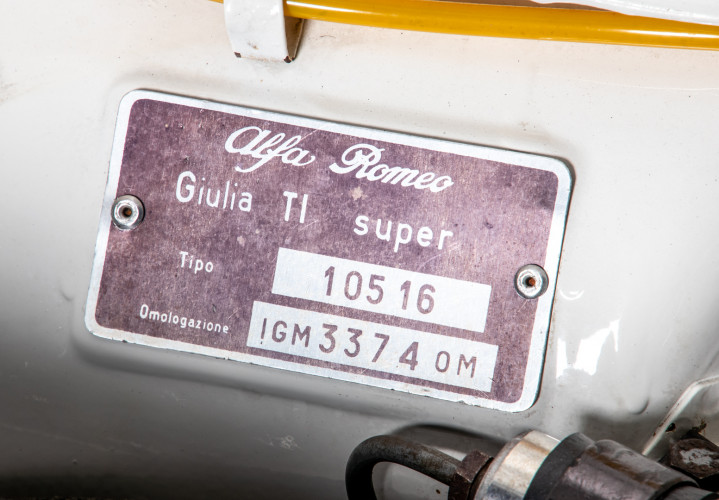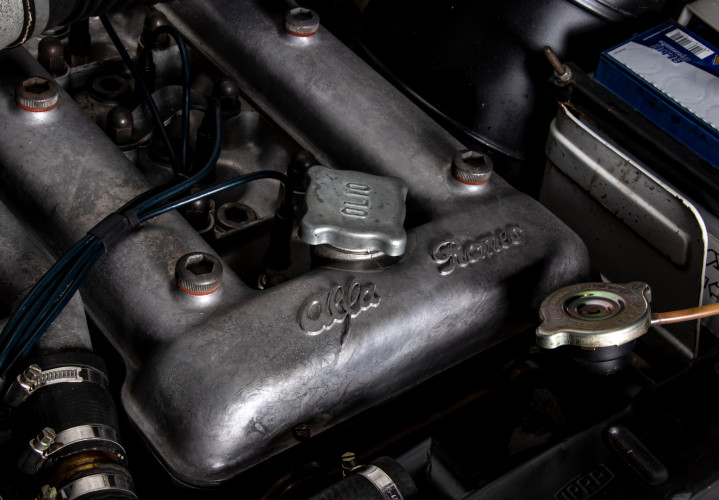 Beautiful and very rare Alfa Romeo Giulia TI Super 1600.
One of the 501 cars produced. Built with artisanal care in the Portello factories, the "TI Super" was previewed on April 24, 1963, to a large group of Italian and foreign journalists. Seemingly similar to the mass-produced "Giulia", the "Giulia TI Super" was the result of painstaking, but not radical, processing, given that the starting model had a decisive sporty setting, both in the car body and in the mechanics, in addition to a very high general technological level for the time. The wheel rims in pressed sheet metal were replaced by elektron rims produced by Campagnolo. To further reduce weight, the central headlights and other small details such as the armrests and the glove compartment drawer were eliminated. The bumpers and the rear seat were left because they were required for approval, but they could be easily removed before being used in the race. Equally savings-oriented were the changes made to the mechanics.
The standard engine was replaced with the "Tipo AR00516", recently built for the "Giulietta Sprint Speciale". The suspension remained unchanged in the original geometry and only benefited from careful sport recalibration. The most important change concerned the braking system, with the replacement of the drum brakes with 4 "Dunlop" discs, without servo control. In truth, this evolution had already been foreseen also for the normal "Giulia" and the opportunity was taken to carry out its experimentation in extreme conditions. The work was completed with the shifting of the gear lever from the steering wheel to the floor, with the adoption of a three-spoke steering wheel, with a single-button windscreen wiper, with front safety belts at two attachment points and , for the first time on a production car of the House, with the affixing on the side of the green cloverleaf, a hallmark of the Alfa Romeo Racing Department, to underline the purely sporty vocation of the car.
-
Only 3 owners
The car has the original paper with pages and original license plates. It was totally restored a few years ago respecting the original configuration.
Registered on the ASI Targa Oro - FIVA historical register. This car has the F.I.A. and C.S.A.I certificates, original "use and maintenance book".
We offer logistics and home delivery service. Shipping costs are the responsibility of the buyer.
The car is visible in our showroom in Reggio Emilia, Italy.