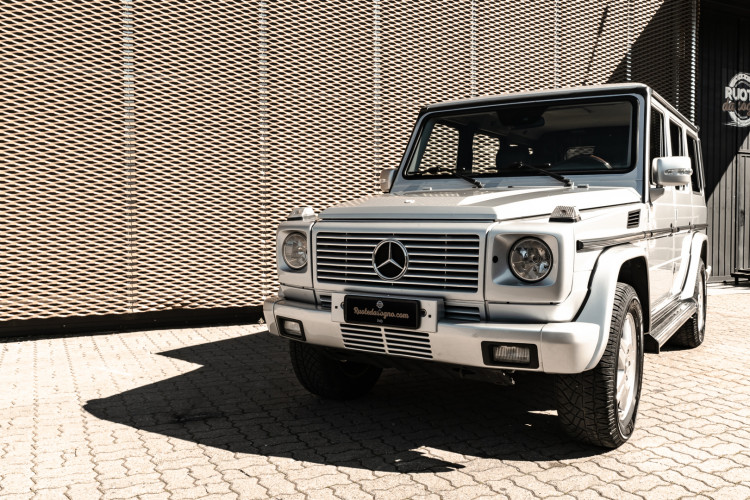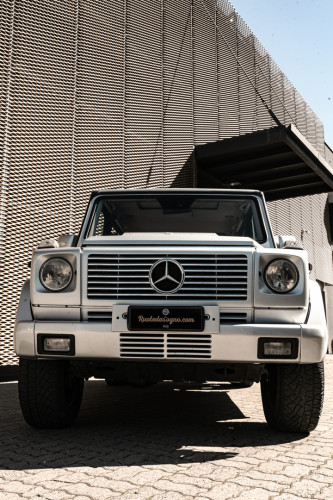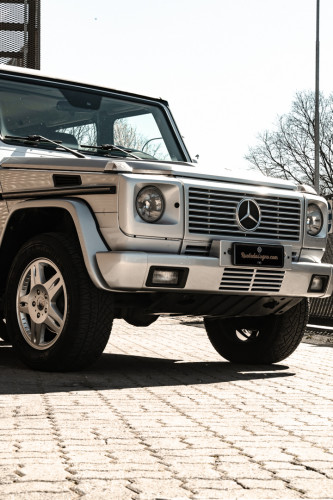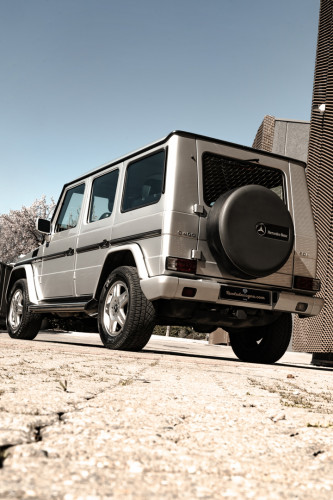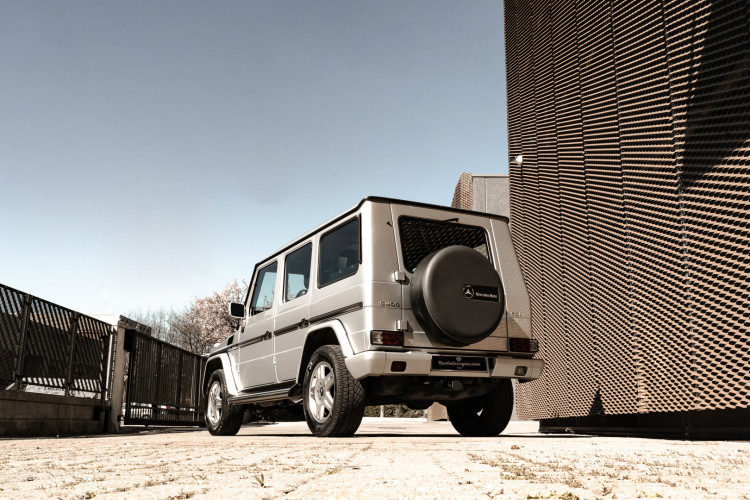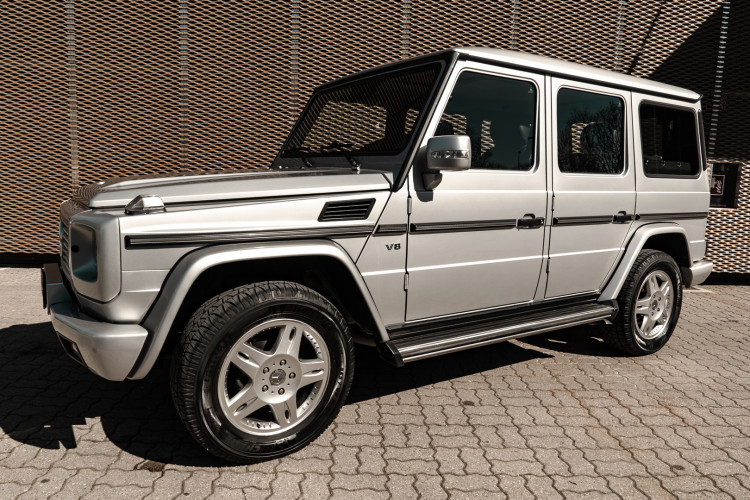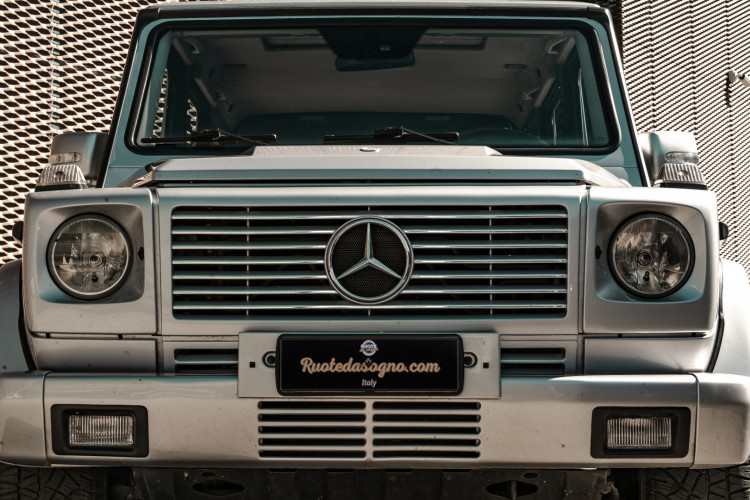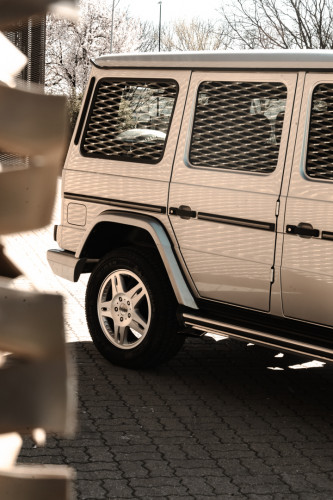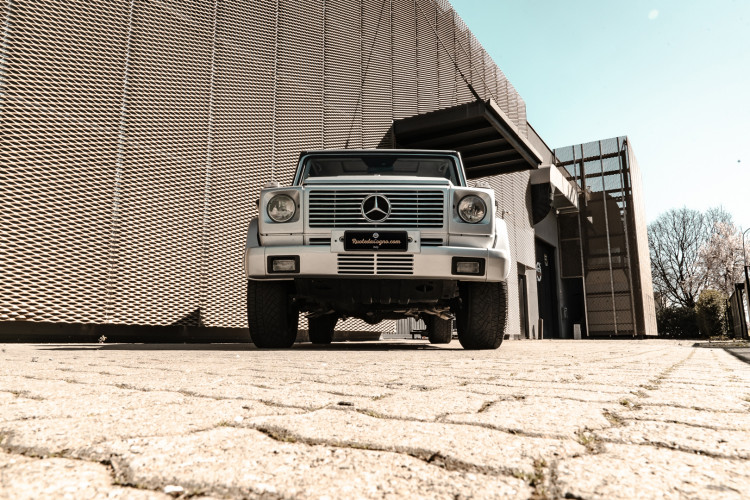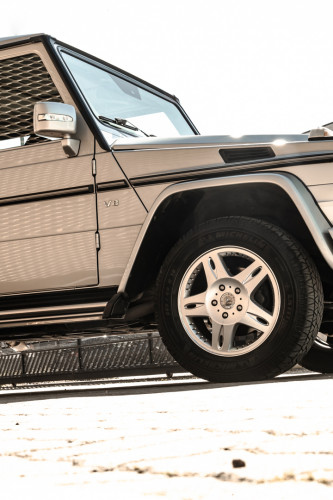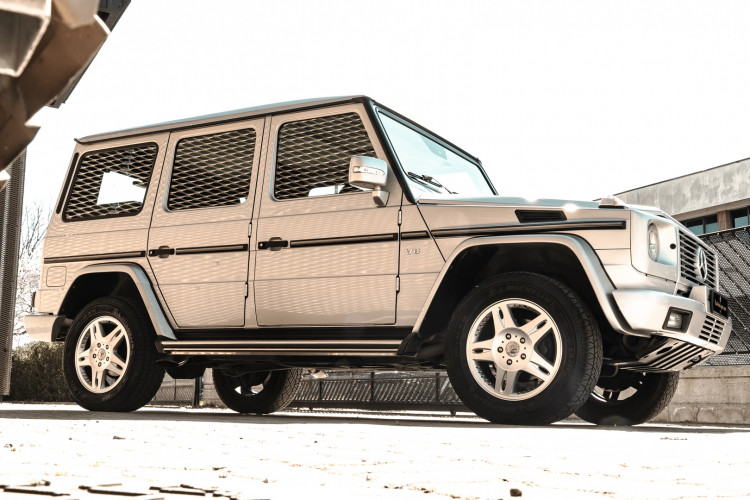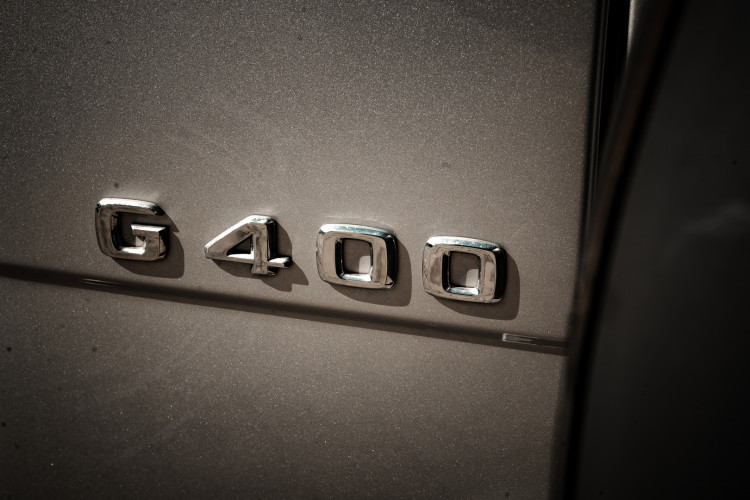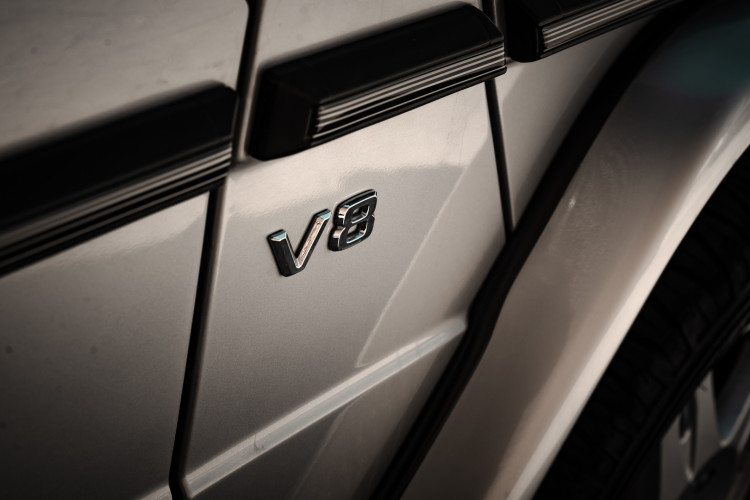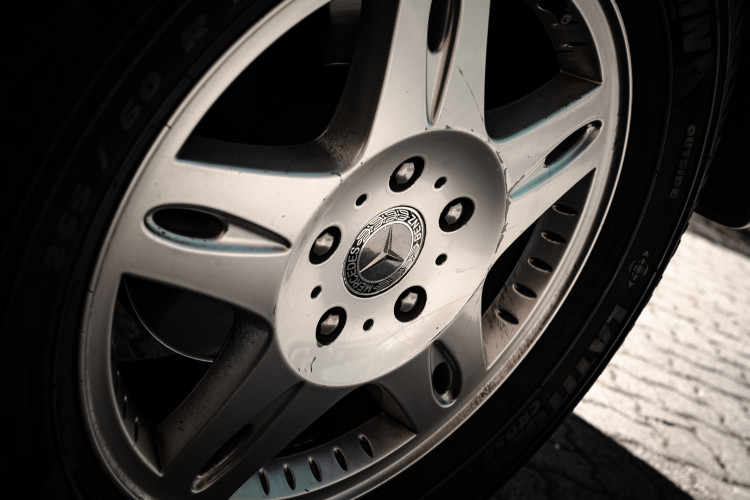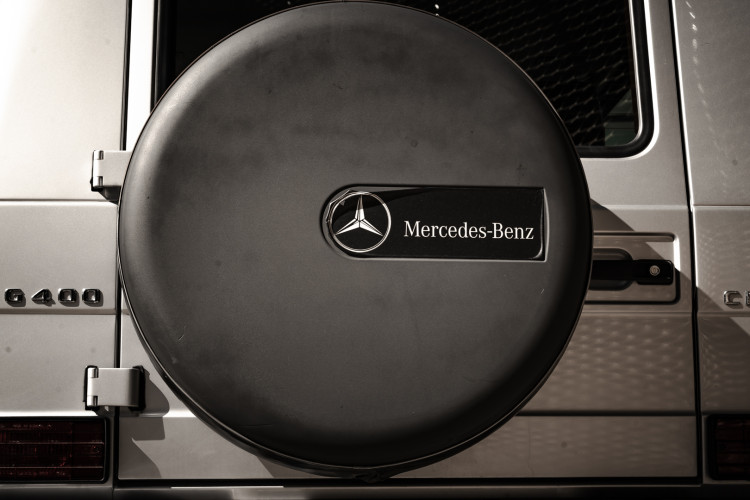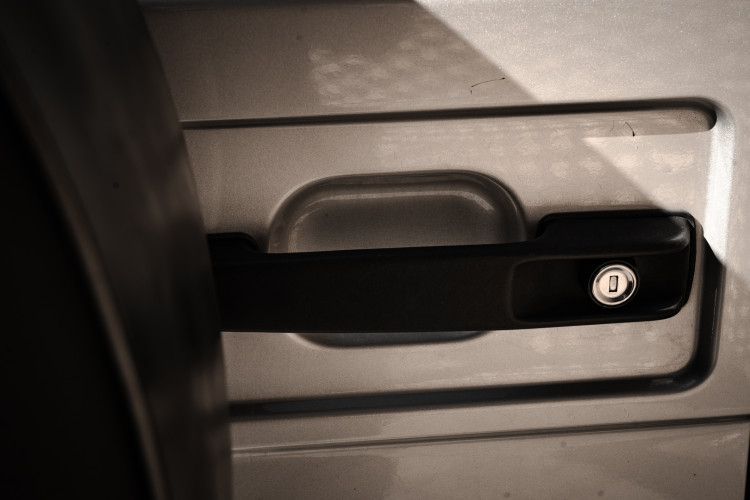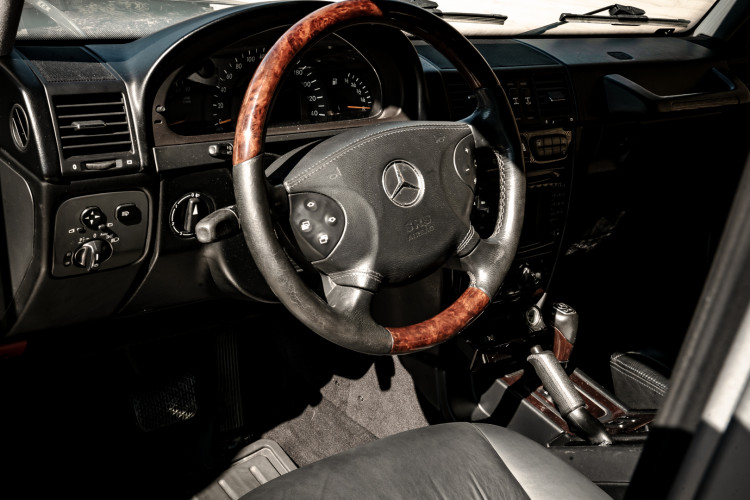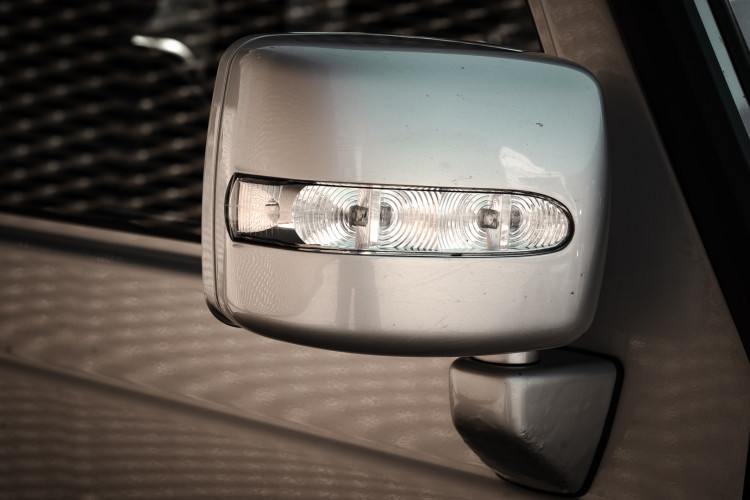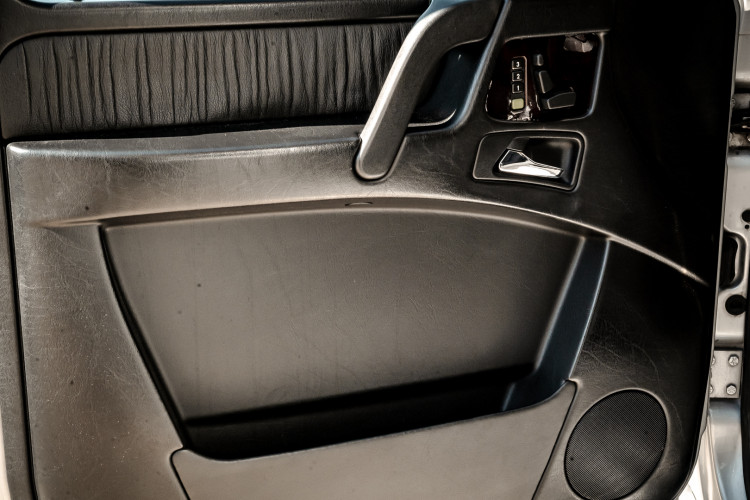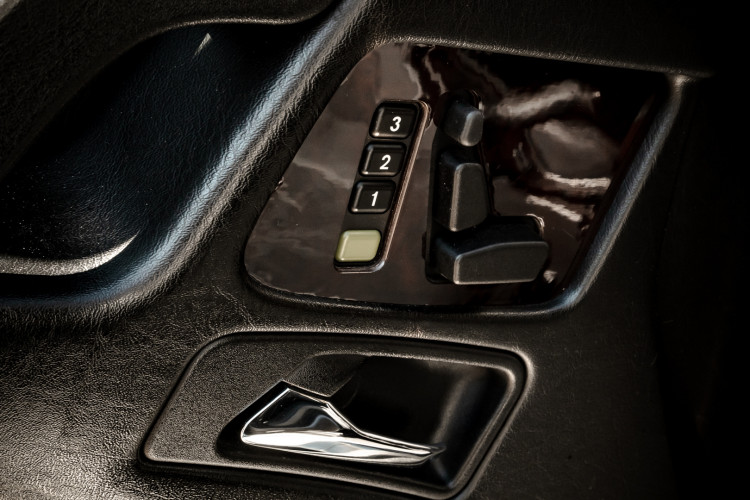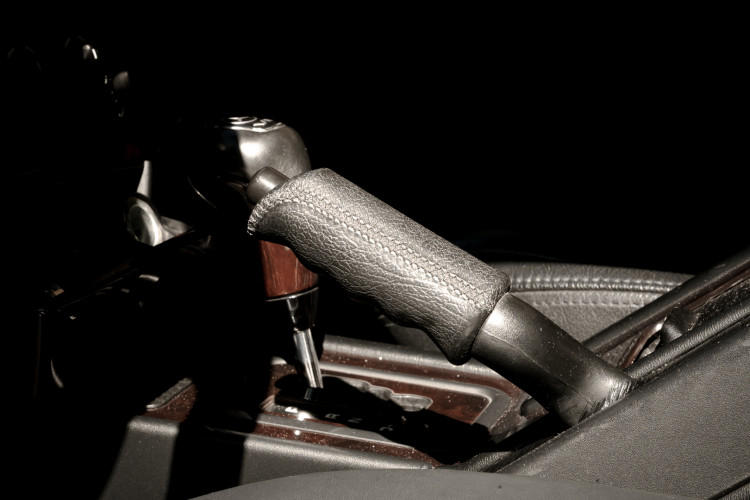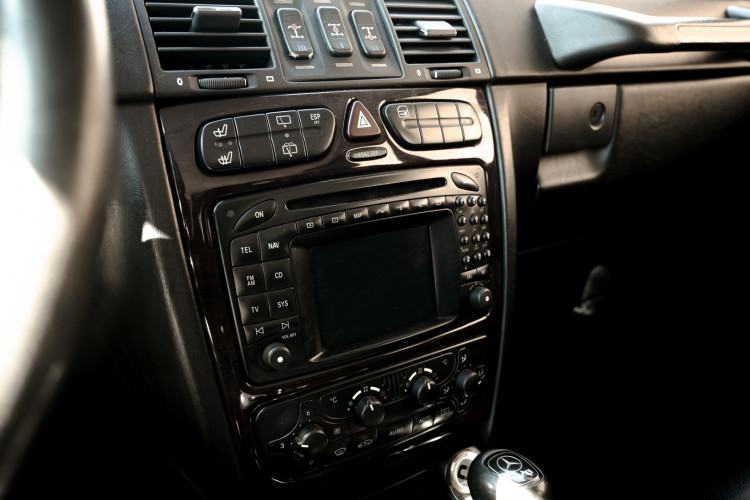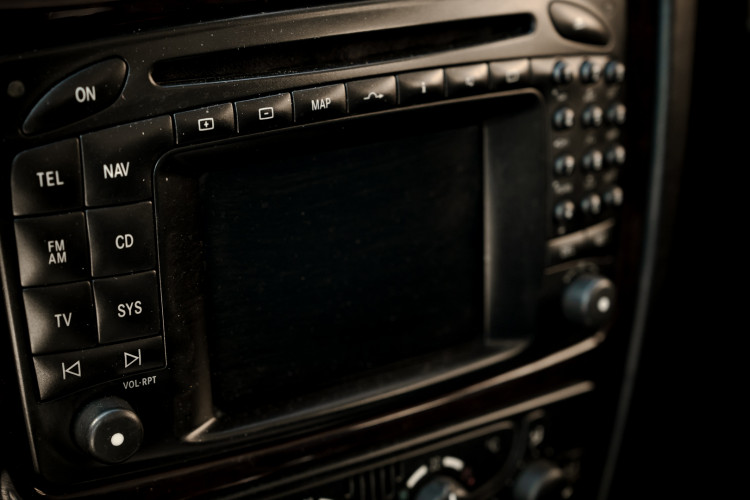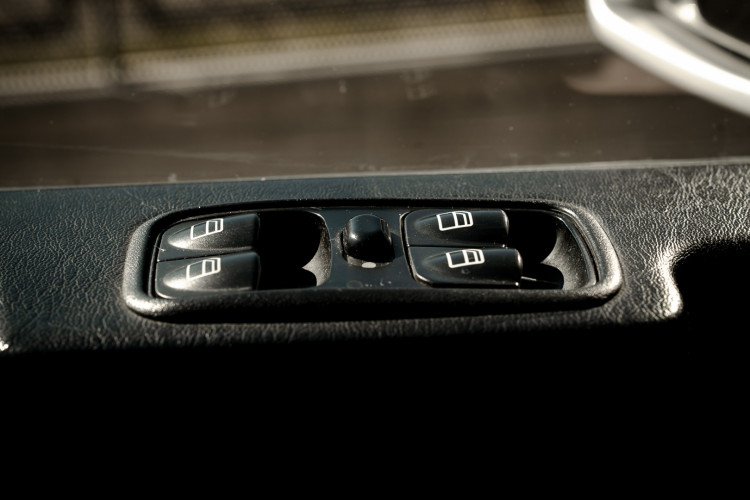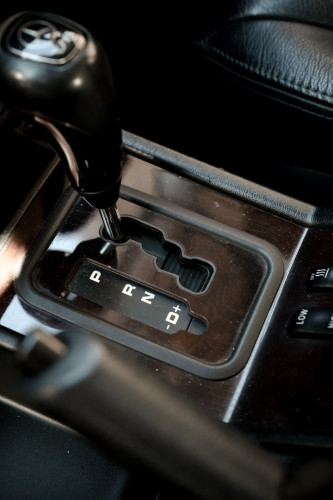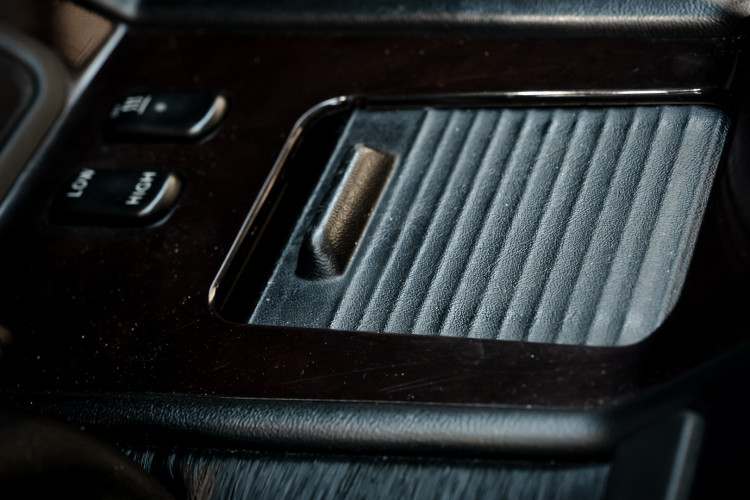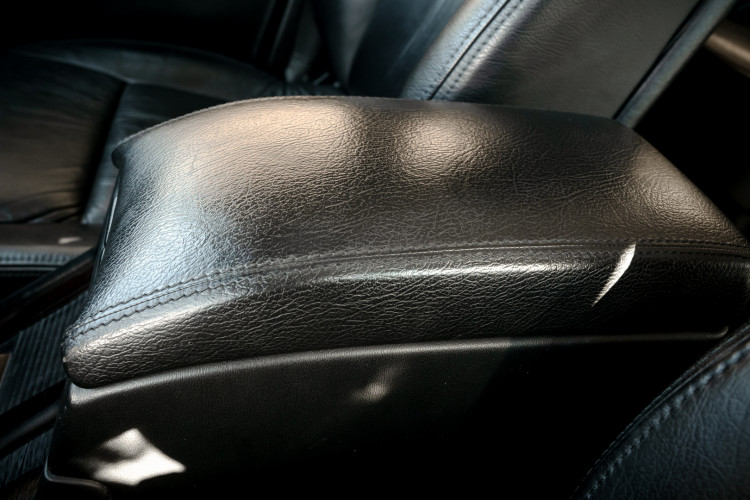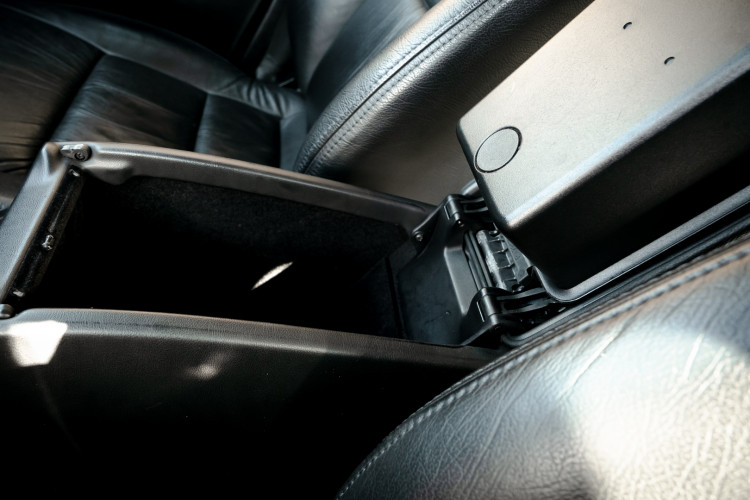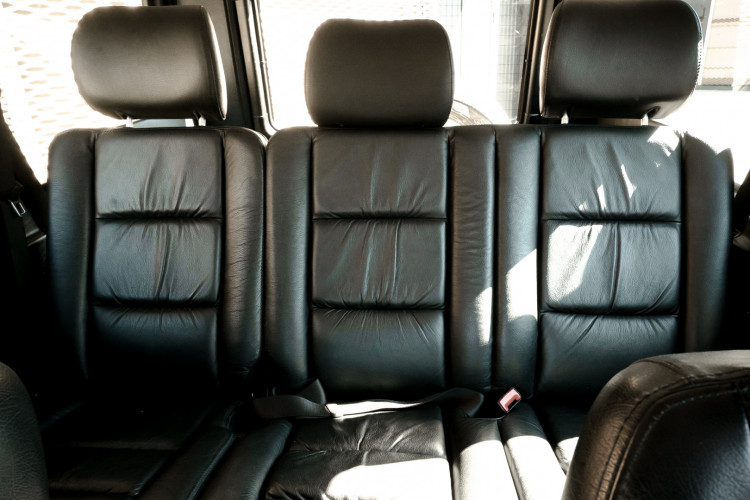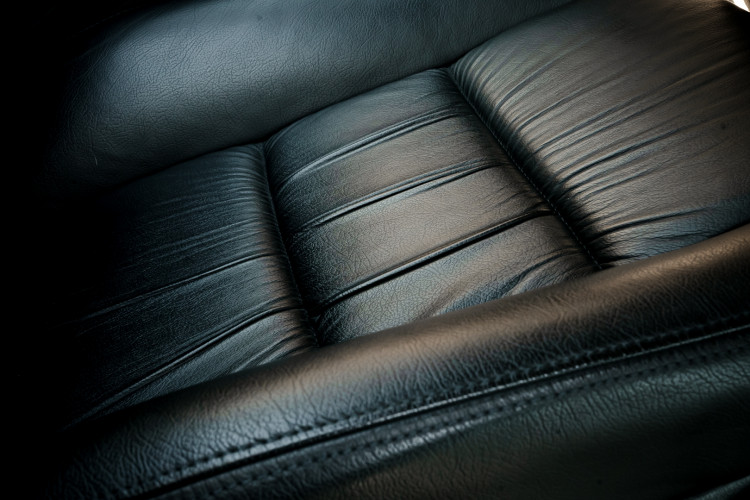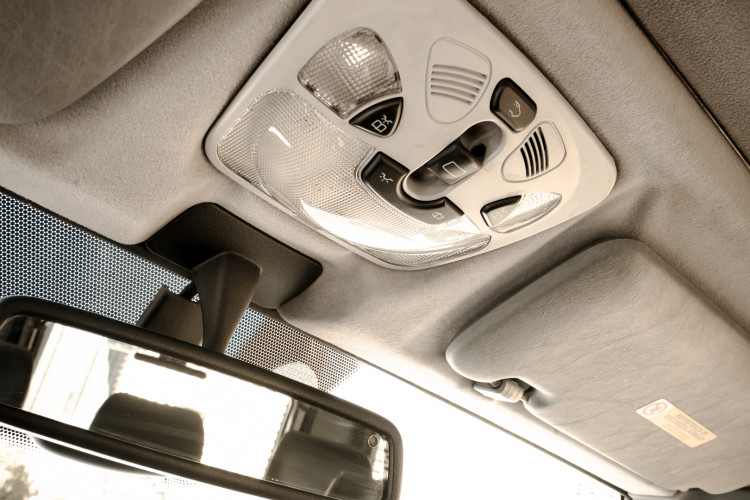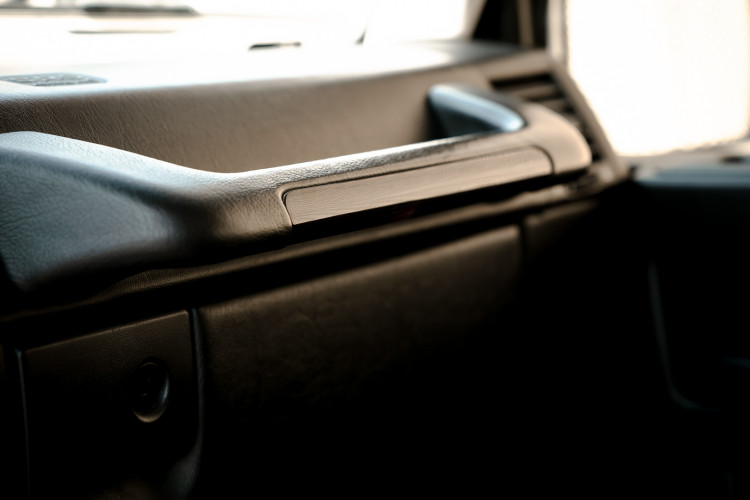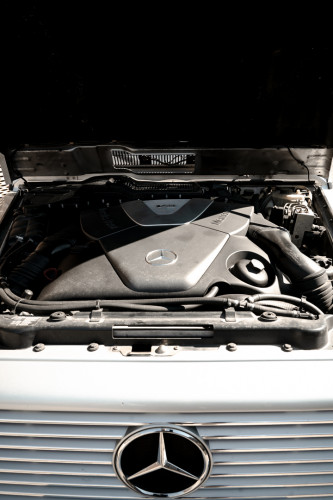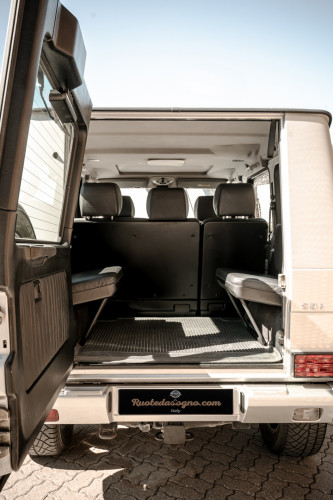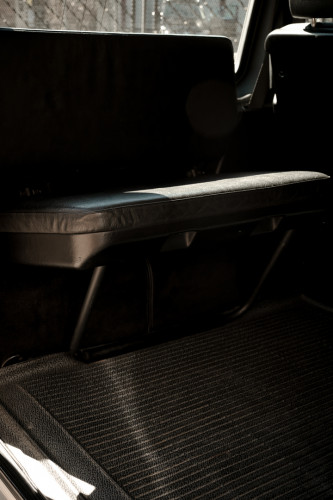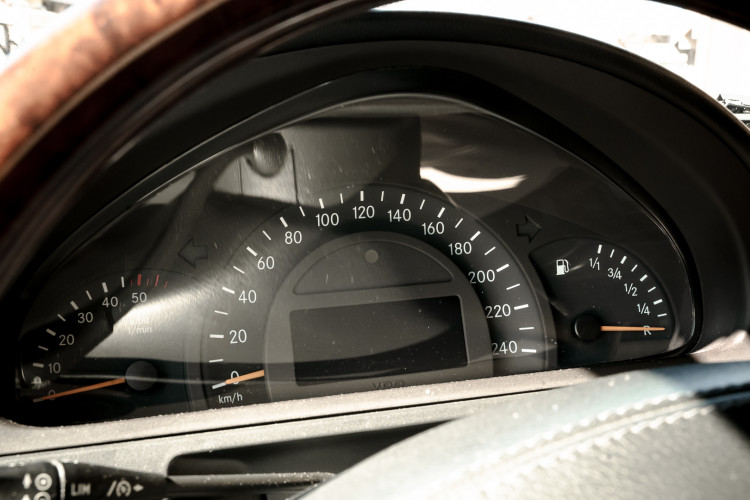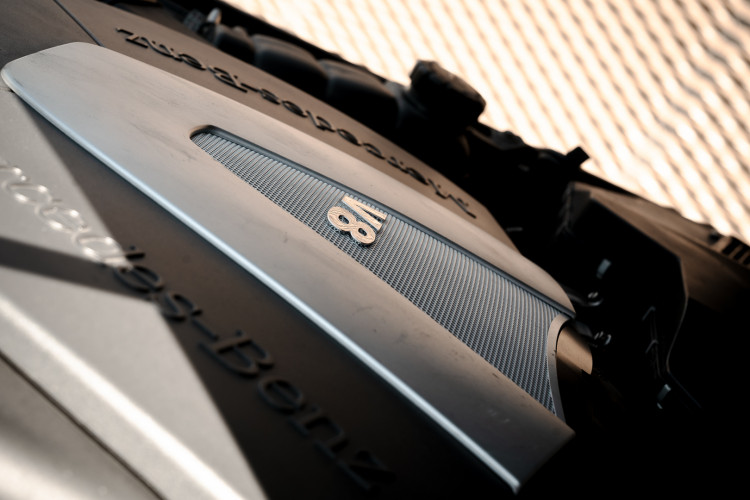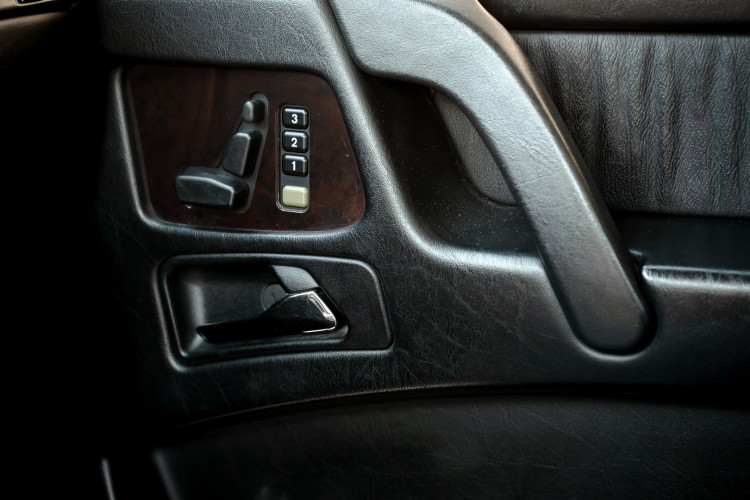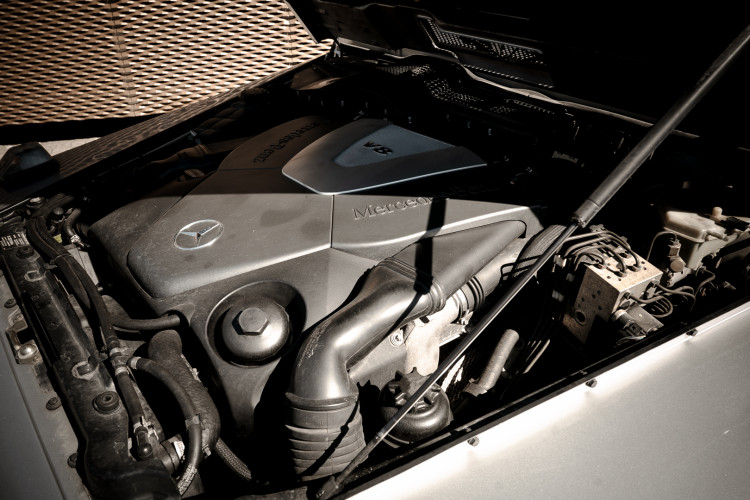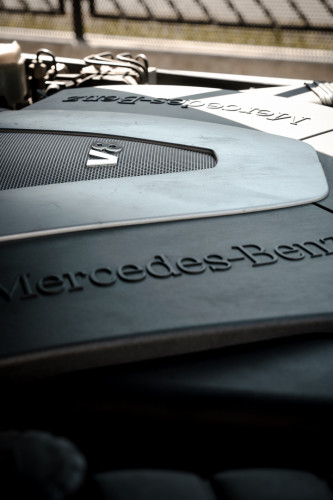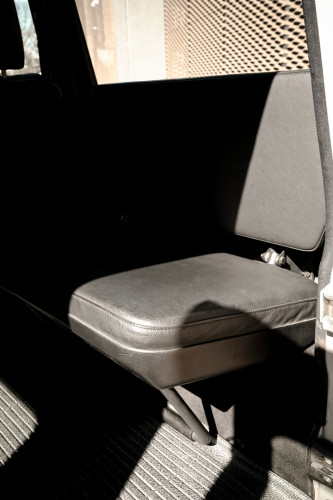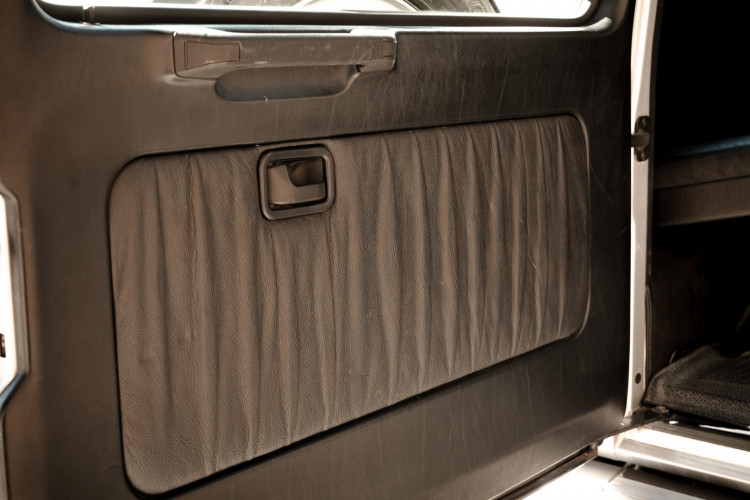 Engine 8 cylinder V-Shape
Max Power 184 KW (250 CV)
WheelDrive (AWD)
Max speed 182 kph
Cruise Control Tempomat
Speedtronic "one-touch" 5-speed automatic transmission
Mercedes-Benz COMAND® Navi System (APS, LCD Screen, Radio with CD)

The G-Class is the longest-running Mercedes-Benz model in the history of the German company. Almost forty years after its launch, it is still in production and maintains almost unchanged aesthetics, different only in some details, but above all the separate frame structure with spars and sleepers.
The maximum torque of 560 Nm developed at 1700 rpm from the four-liter 184 kW-250 hp V8 turbodiesel, the three lockable differentials, the permanent all-wheel drive, the five-speed automatic transmission, the reduced, the spar and crossbar chassis, make the Mercedes "G 400 CDI" an extreme off-road vehicle with enormous potential.
To move on all types of terrain, even the most disconnected and the very low grip, the overwhelming thrust of the common rail engine and the locking of the central differential are sufficient.
Despite the typically off-road imprint, however, the "G 400 CDI" does not give up on offering excellent levels of comfort, compatible with suspension calibration and high performance even on the road thanks to its luxury sedan equipment: in the cockpit, leather and precious materials abound and the equipment of accessories is among the most complete in the category.

The car is in very good condition of paint and mechanics, thanks to the frequent revisions made by its last owner.
Engine in good condition recently the subject of a careful overhaul, with the development of the entire engine.
Interior in good condition with some traces of wear. Original instrumentation.
Presence of some scratches on the rims. Tires 80%.
The car is perfectly efficient and ready to give new emotions to its next owner.
The perfect mix between a classic and essential aesthetic, a luxury set-up, cutting-edge technology, and excellent performance, make this model extremely attractive to collectors.
The G400 V8 CDI is the classic example of Instant Classic with a tendency to revalue.

Full Optional
Leather steering wheel and walnut root gear lever.
Multifunction steering wheel

It is possible to view the car online, booking a call with one of our commercial operators, via Skype, Zoom, Whatsapp and Google Meet platforms.