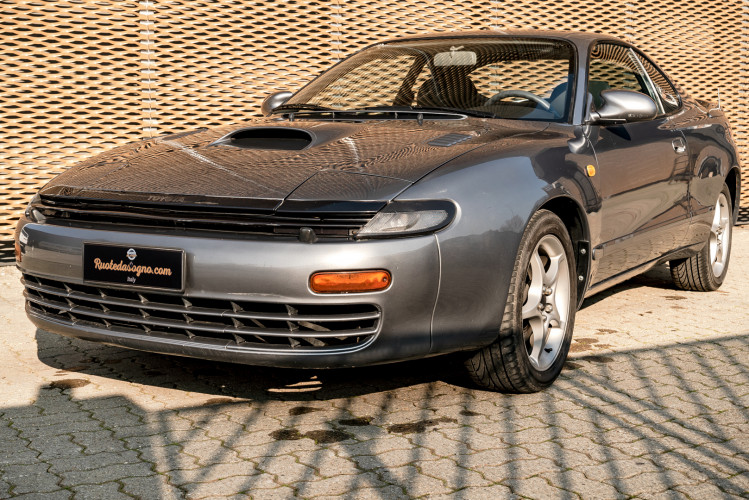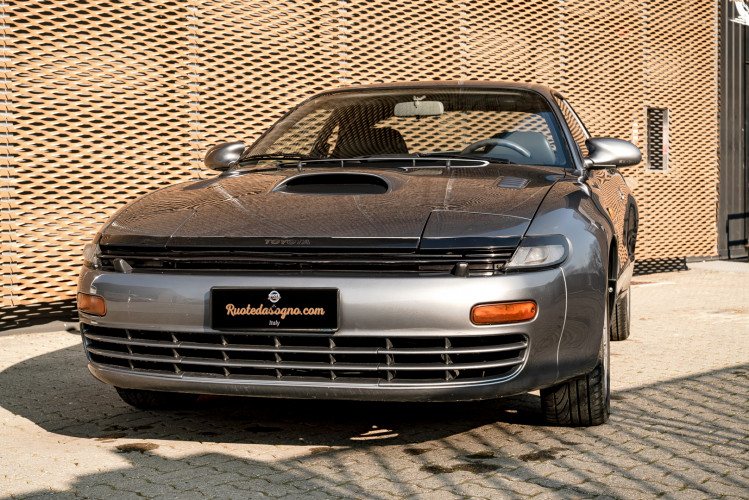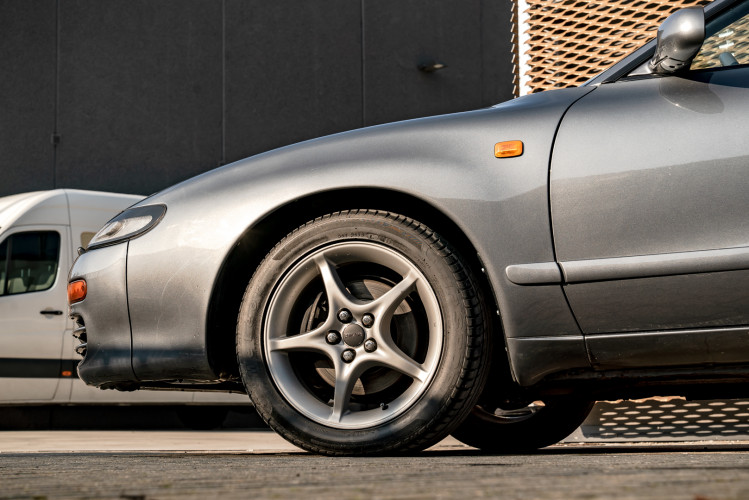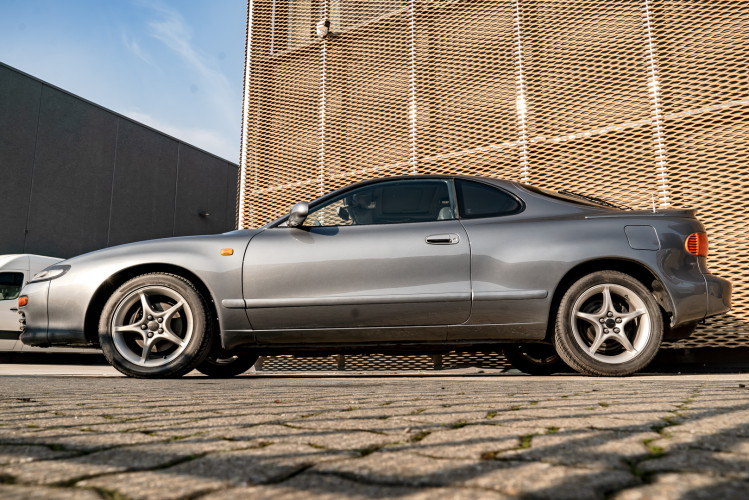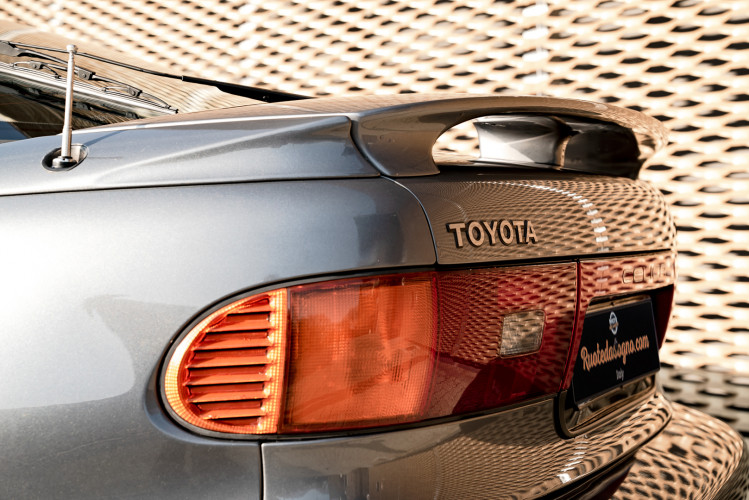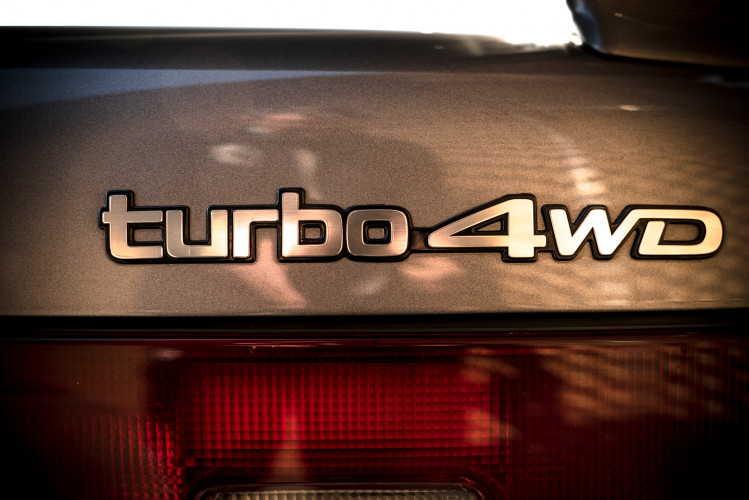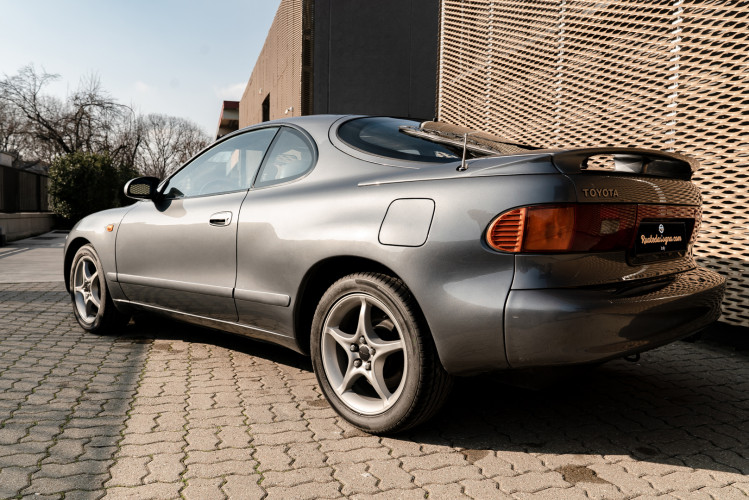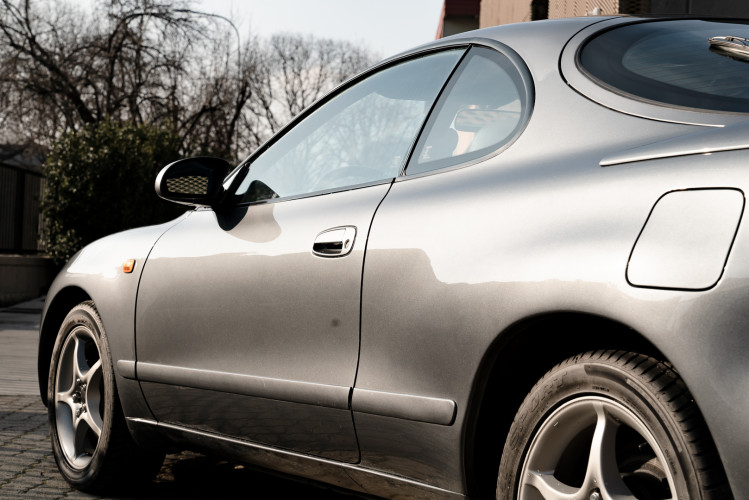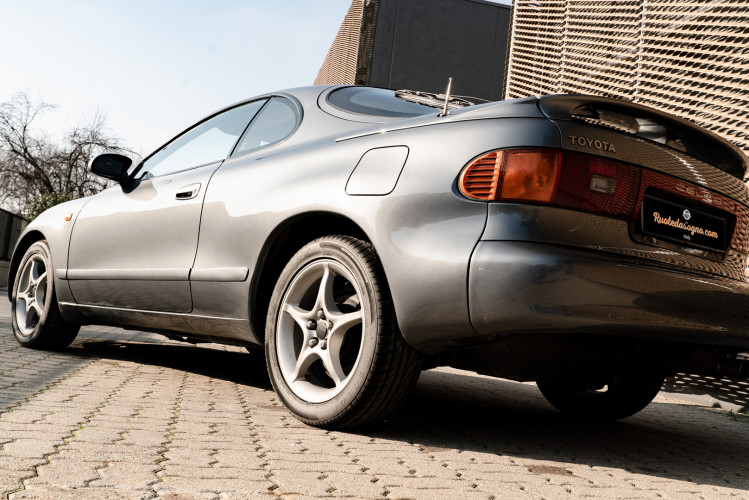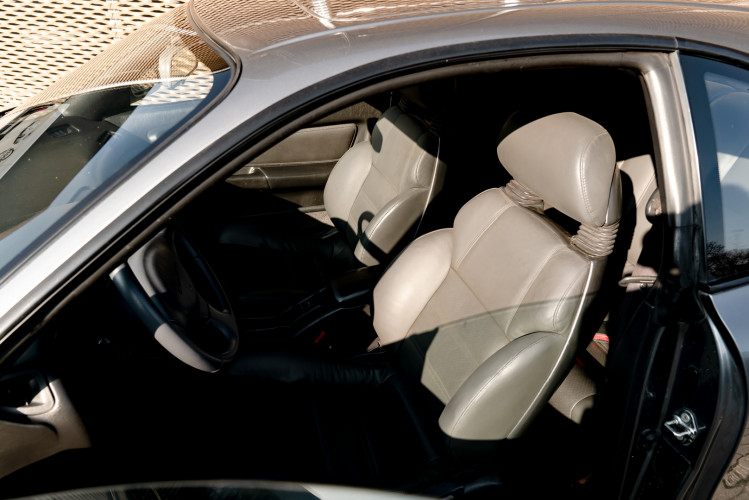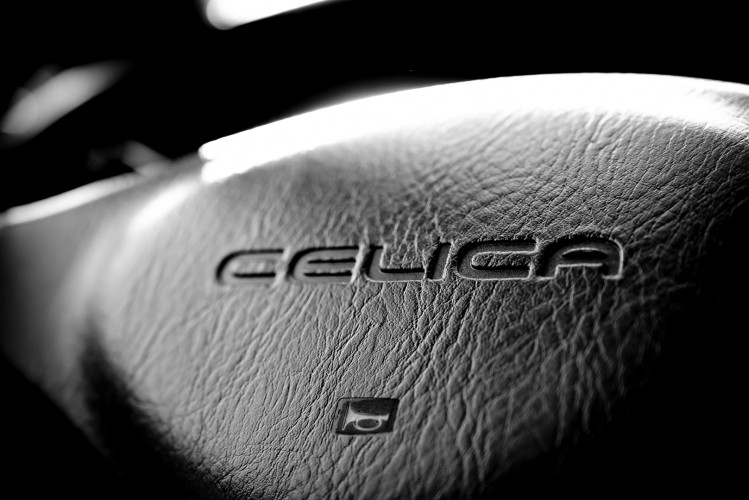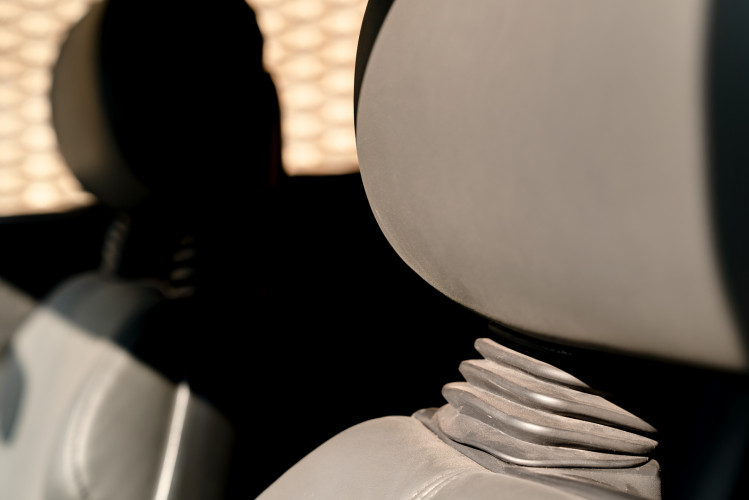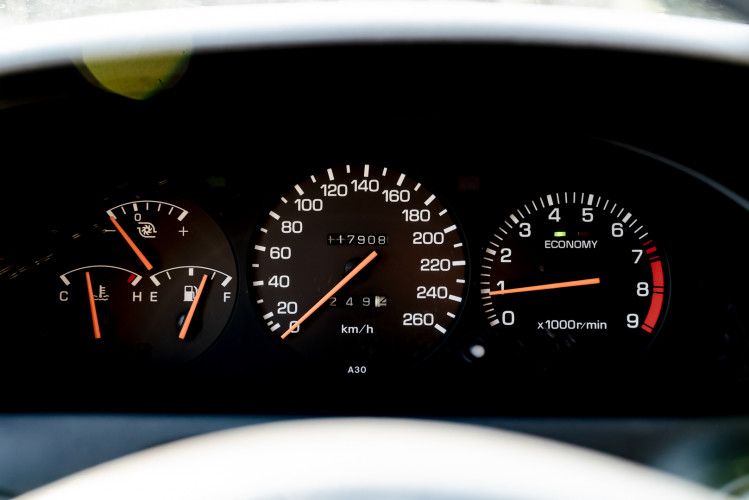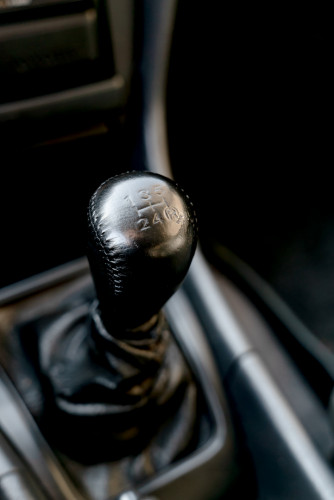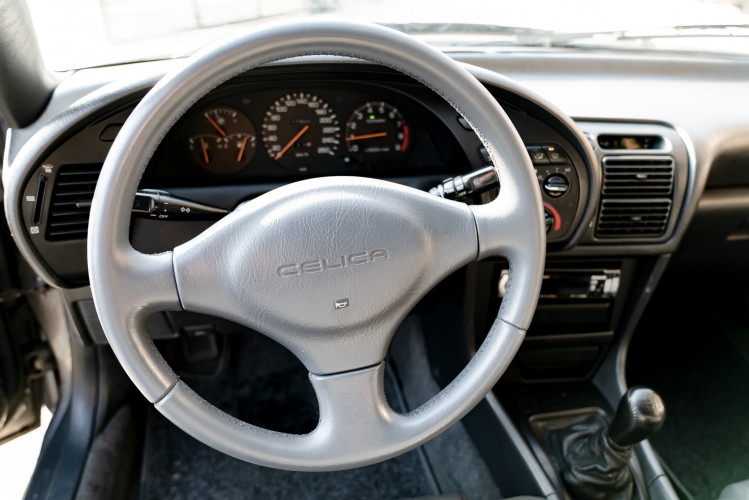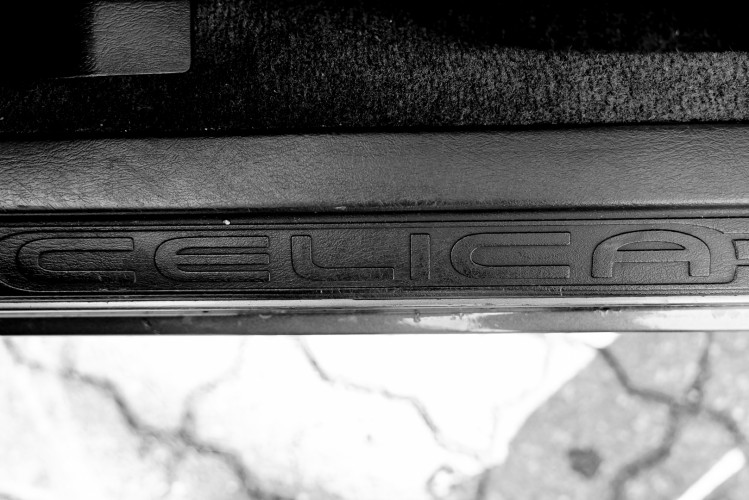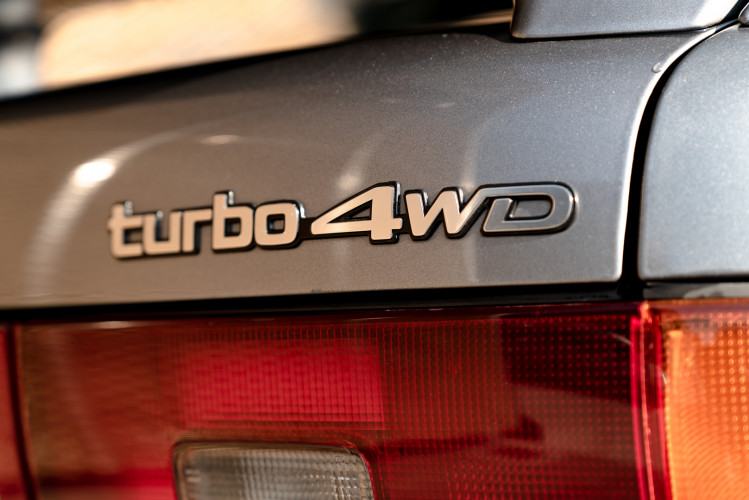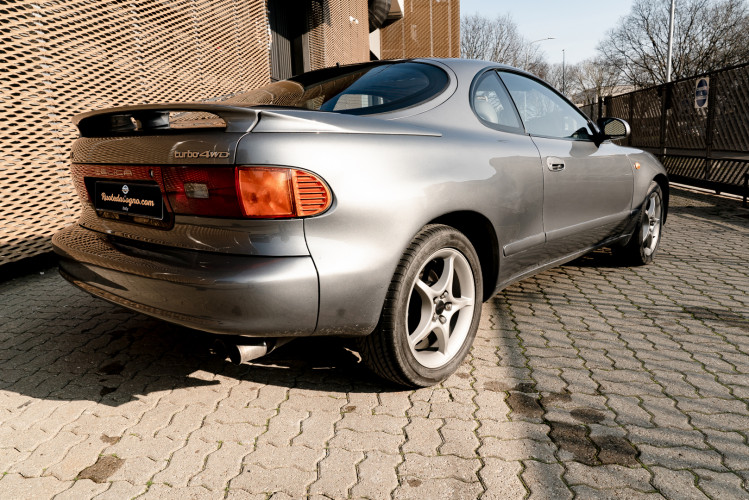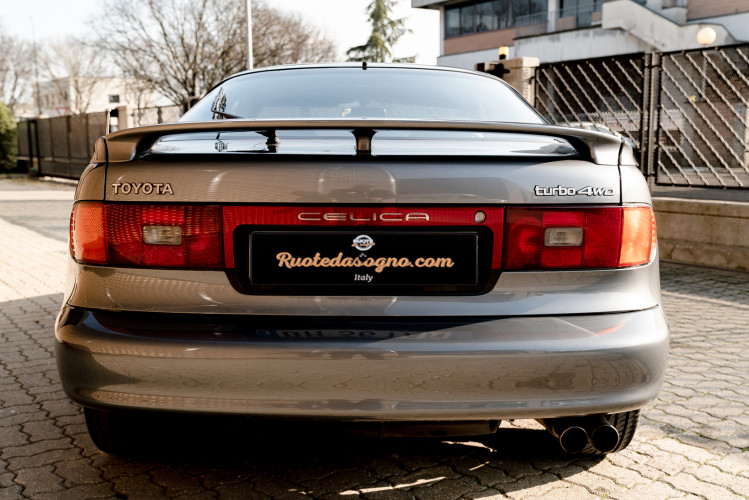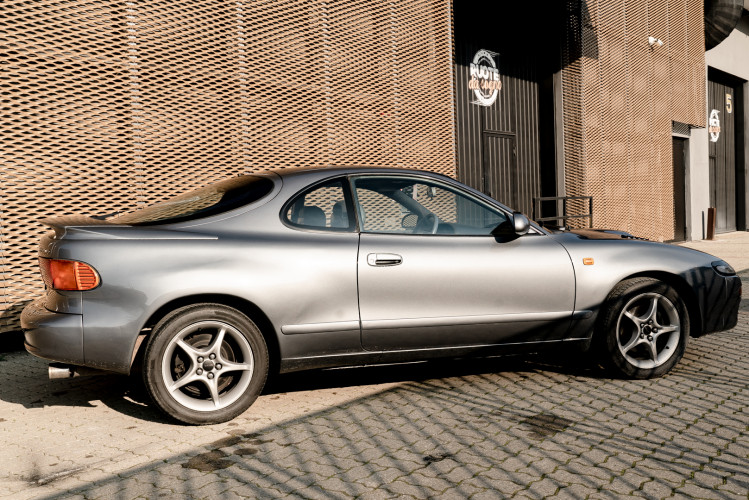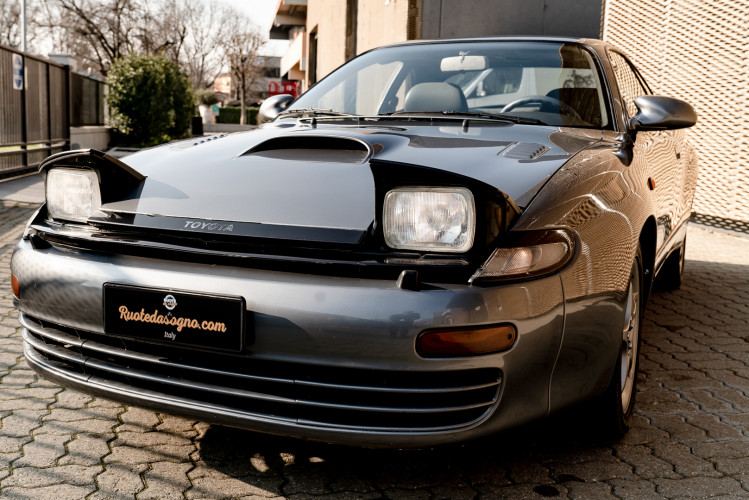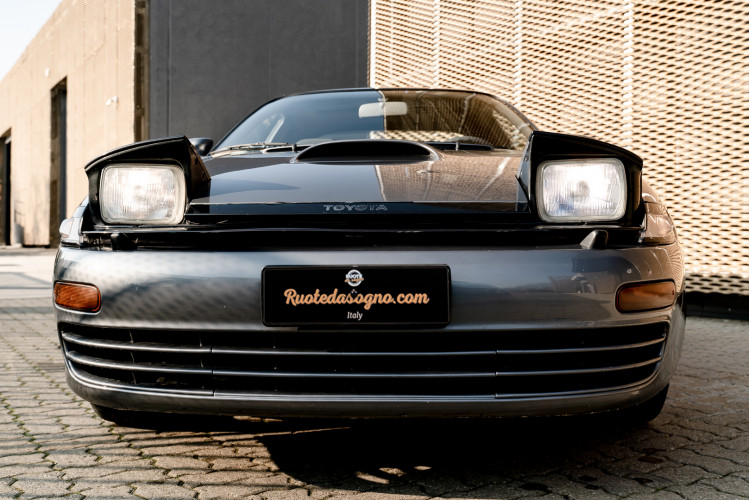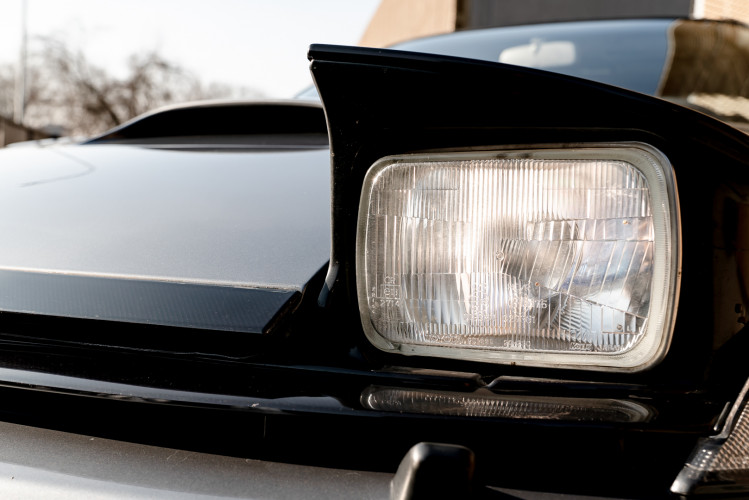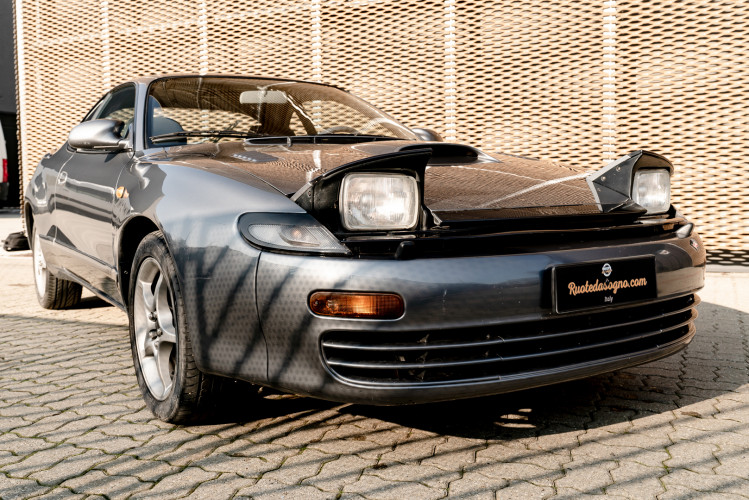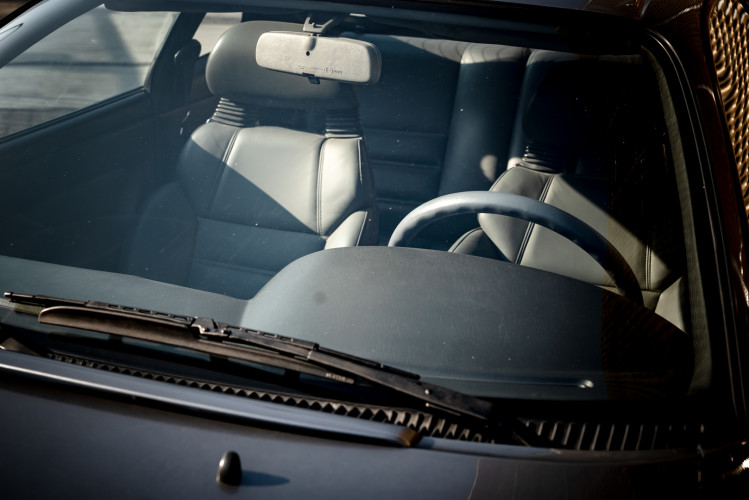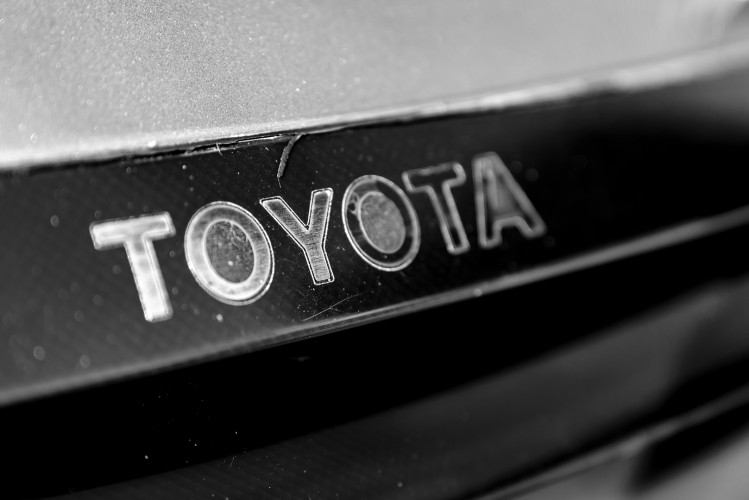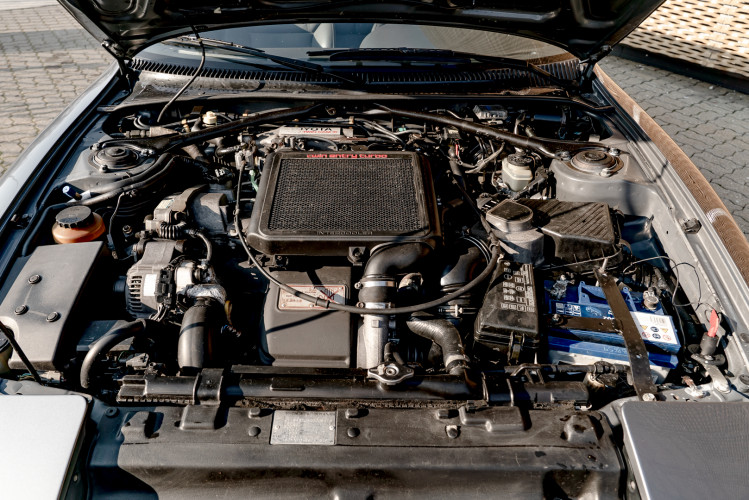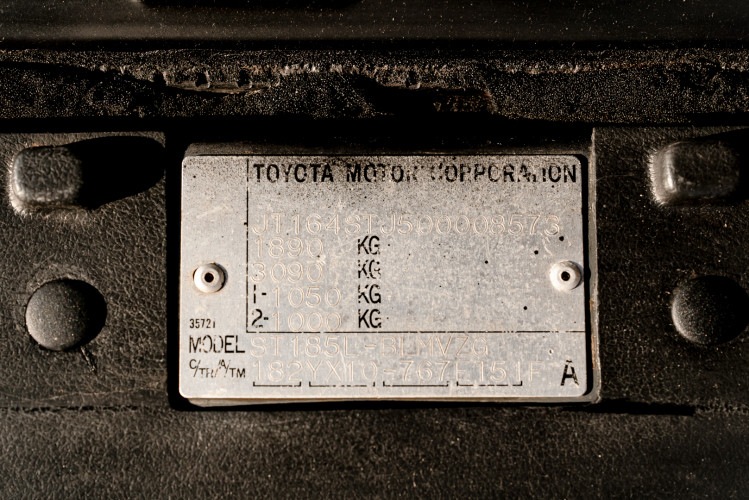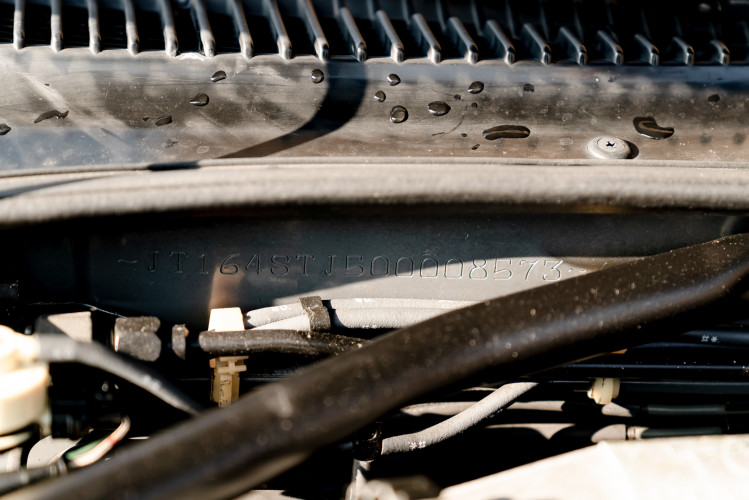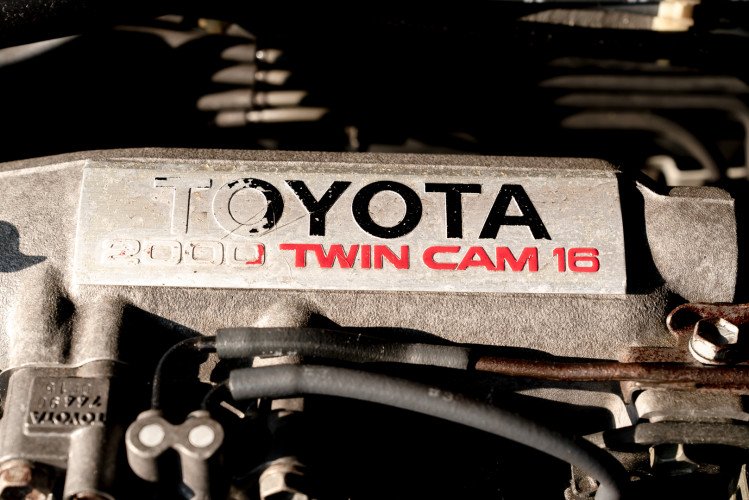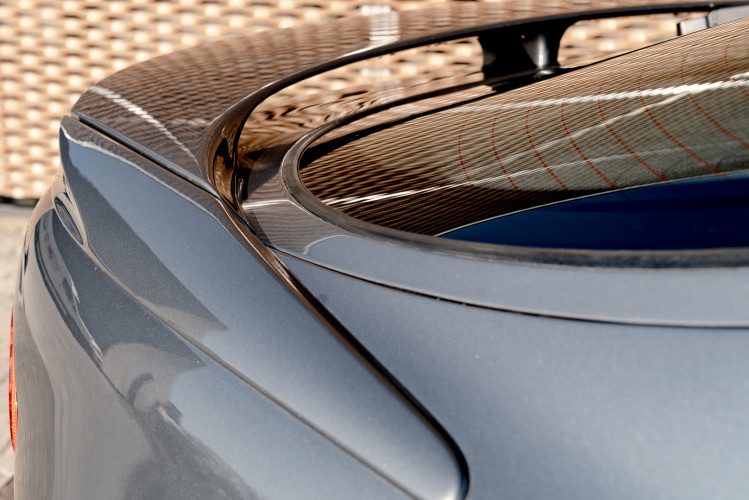 Engine 4 cylinder in-line turbo
Power max 150 kW (204 HP) 6.000 rev/min
All Wheel Drive (AWD)
Max Speed: 230 kph
Acceleration 0-100 kph in 7,9 seconds
-
Equipment: alloy wheels, ABS, front electric glasses, power steering, fog lights, electric rear-view mirrors, power steering.

The History
The Toyota Celica was produced in the late 1980s. The version of the '90 stands out from an aesthetic point of view for an attractive and gritty look, with the soft lines of the bodywork are also taken up for the interior.
The dials are collected in a semielliptical dashboard, which also contains the air conditioning controls.
Three engines were presented: 1.6 ST, 2.0 GT and 2.0 GT Turbo 4WD.
The turbo 4WD has the same two liters as the "standard" GT version, which, thanks to the turbocharger, can deliver a maximum power of 204 HP and a top speed of 230 kph.The AllWheelDrive, with torque vectoring thanks to the viscous couping unit and a rear Torsen LSD.
Prominent the air intake on the engine bonnet and the enlarged wheel awables, to accommodate tires with increased section.
The cockpit is noted for the well-kept set-up and for the appreciable equipment of accessories.
Ergonomic driving position, characterized by a comfortable and enveloping seat, with properly arranged controls and height-adjustable steering wheel.
On the road, the full Celica 2.0 GT highlights an engine that can satisfy drivers who are looking for absolute performance, even if the power delivery is so progressive, that it seems less likely than it actually is.
The elasticity is remarkable, also thanks to the ready action of the turbocharger.
The gearbox is well maneuverable with precise gears. Performance-adjusted braking system.
The Celica GT 4 WD is one of the favorite sports cars for road racing enthusiasts and with a decent tendency to reassess even in the short period.

Our Celica GT 4WD
The painting, moldings and bumpers are in very good condition.
The car has been subjected in recent years to periodic maintenance by its owner and the engine can deliver even today all the original power.
The gears are fluid, and the clutch comes off without problems.
The original grey leather interior is preserved with renovated mats and carpeting.
All on-board instrumentation is fully working.
Equipment: ABS, Front Electric Windows, Alloy MAK Wheels, Fog Lights, Power Steering.
A classic example of a Youngtimer with a decent tendency to revalue even in the short term.
Today it is possible to view the car online, booking a call with one of our commercial operators, via Skype, Zoom, Whatsapp and Google Meet platforms.