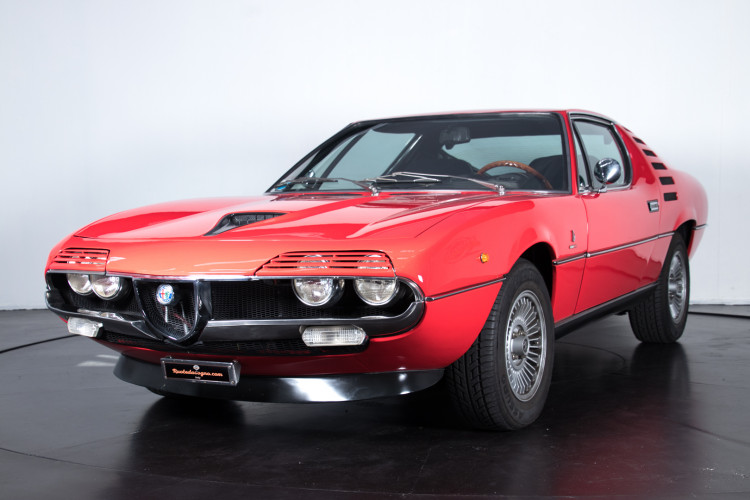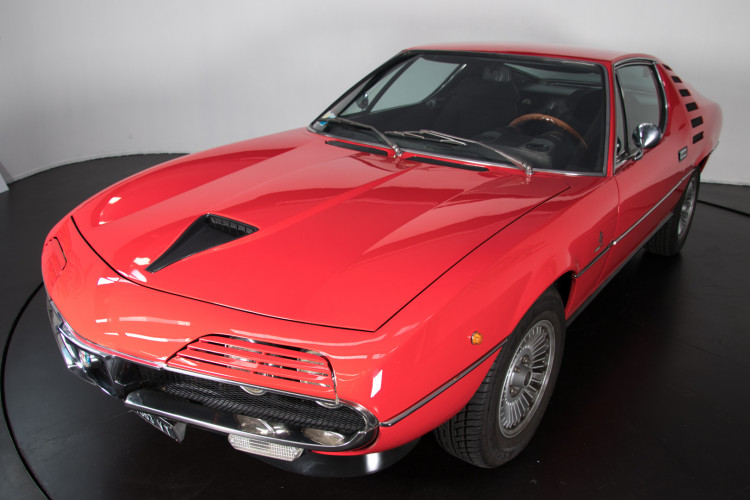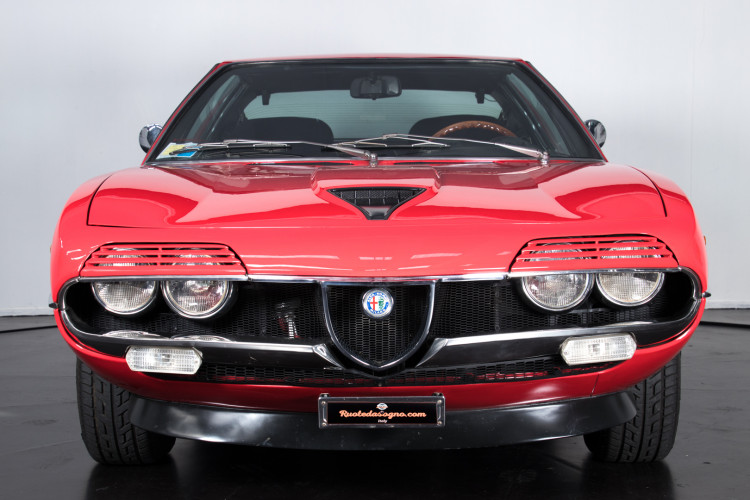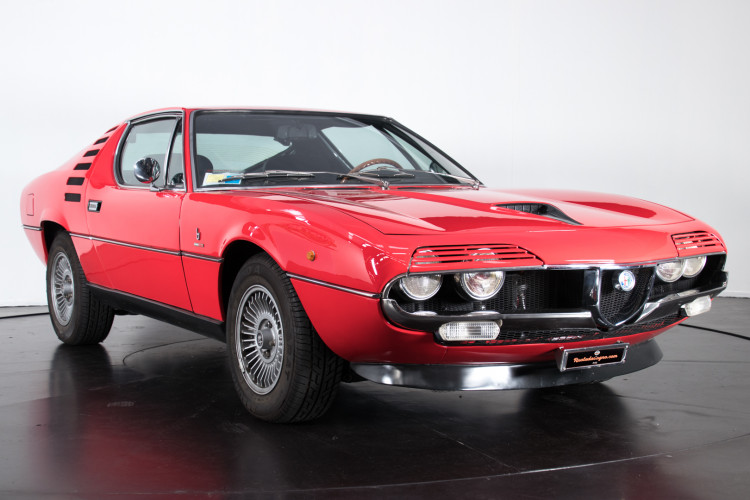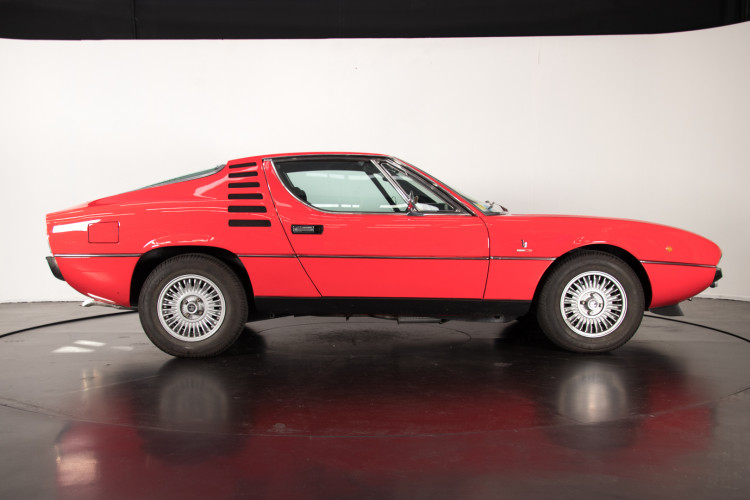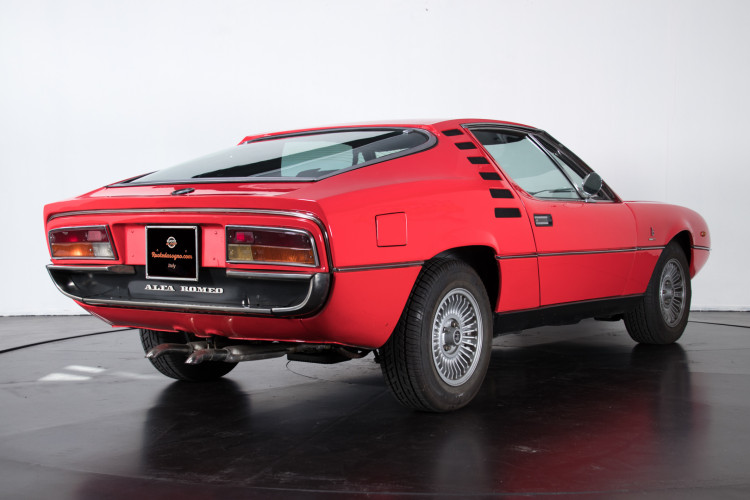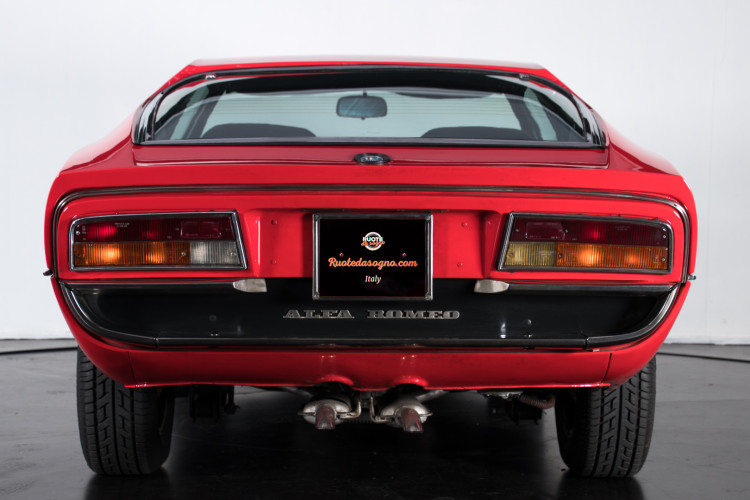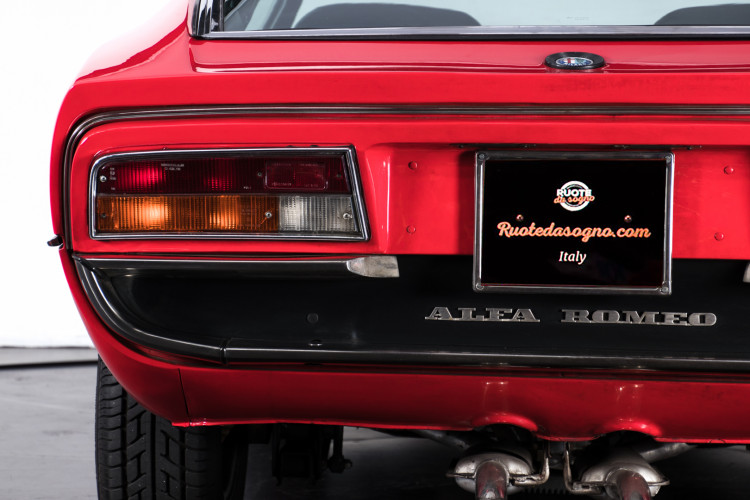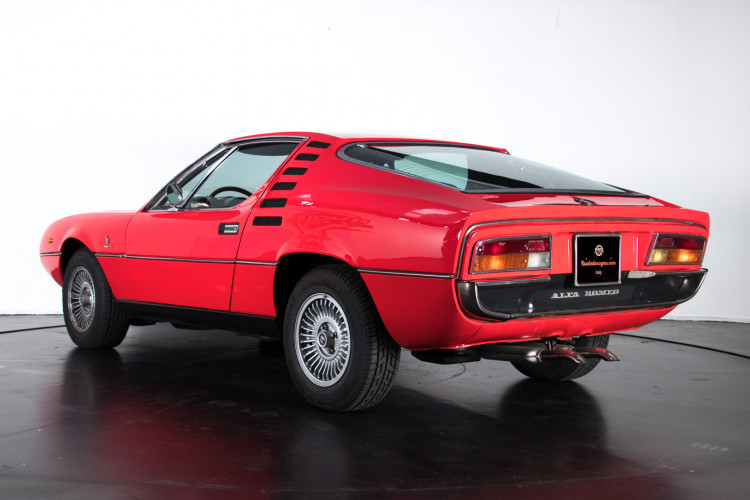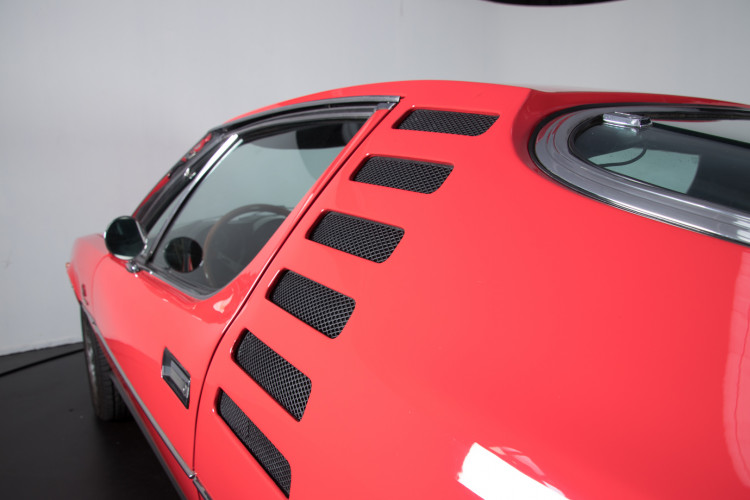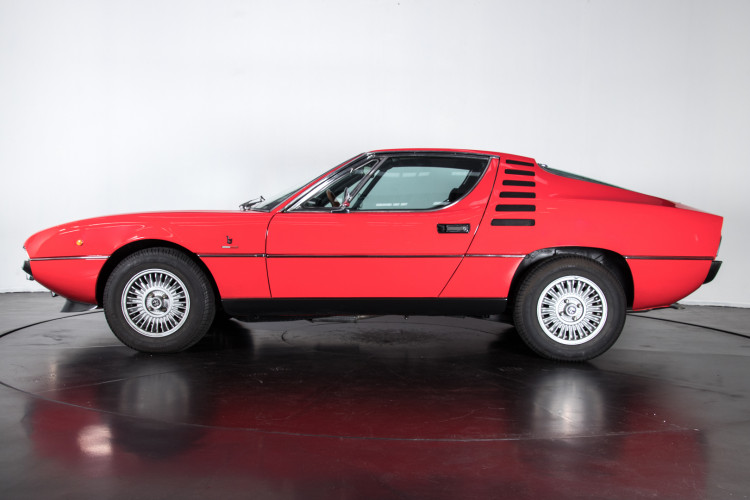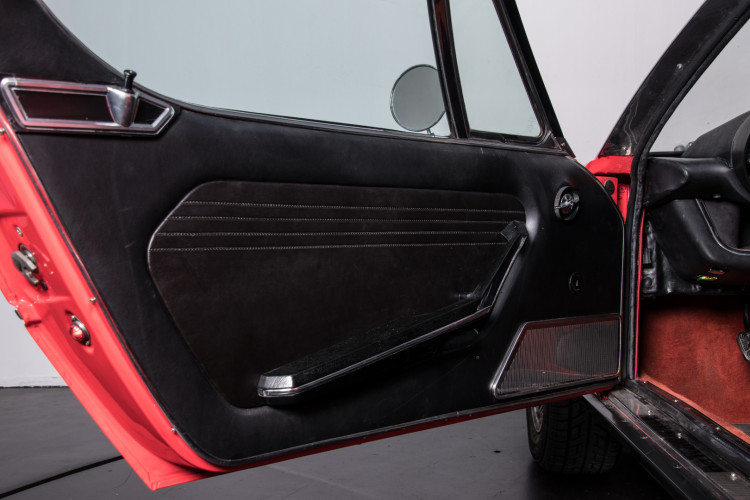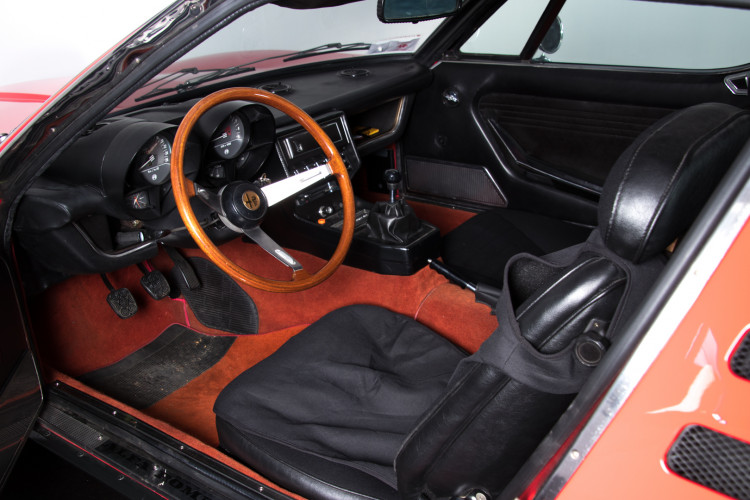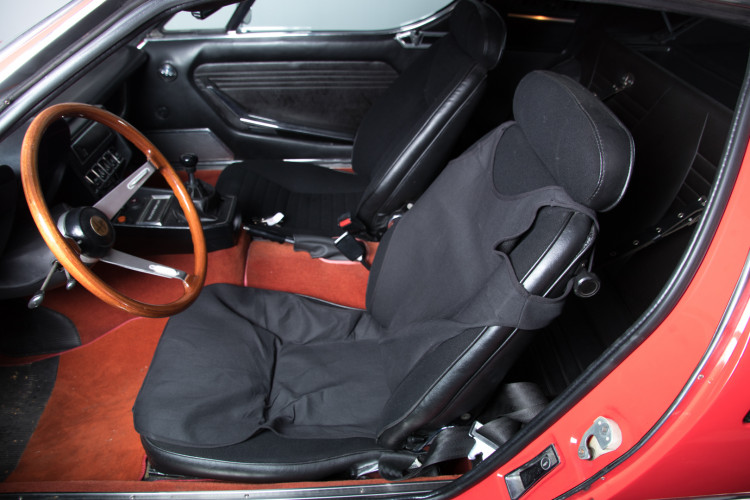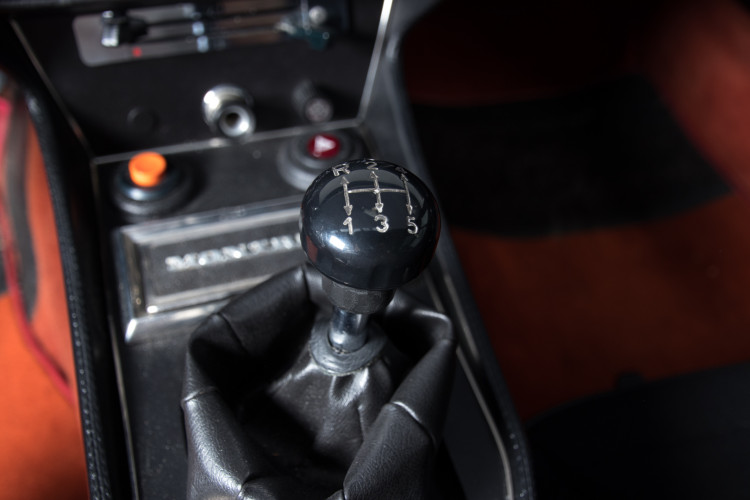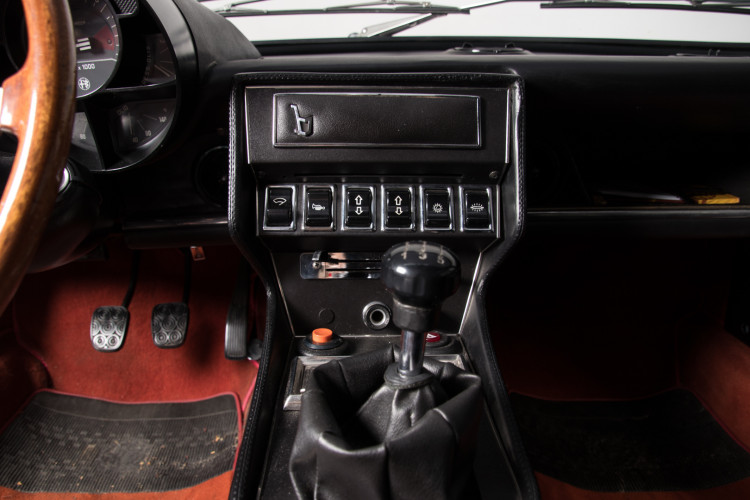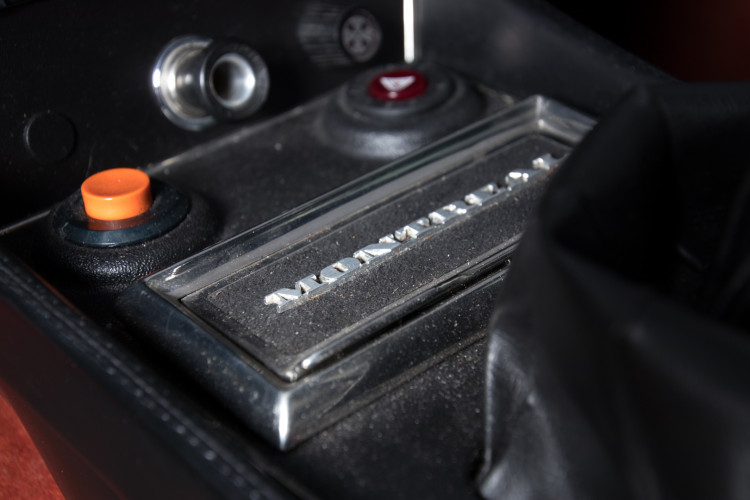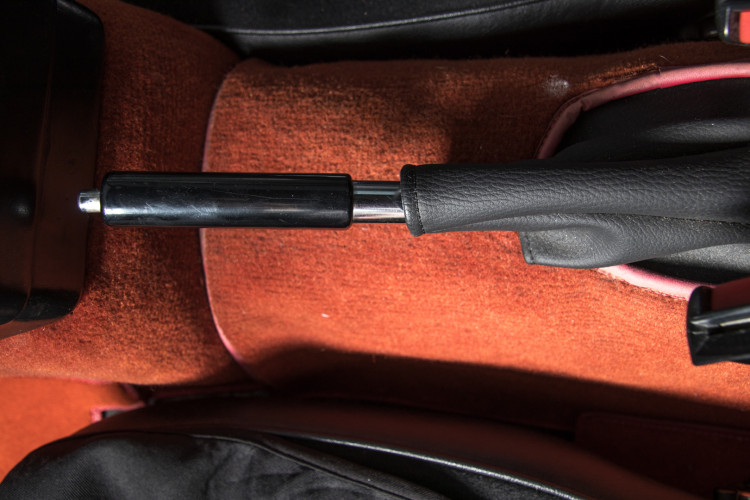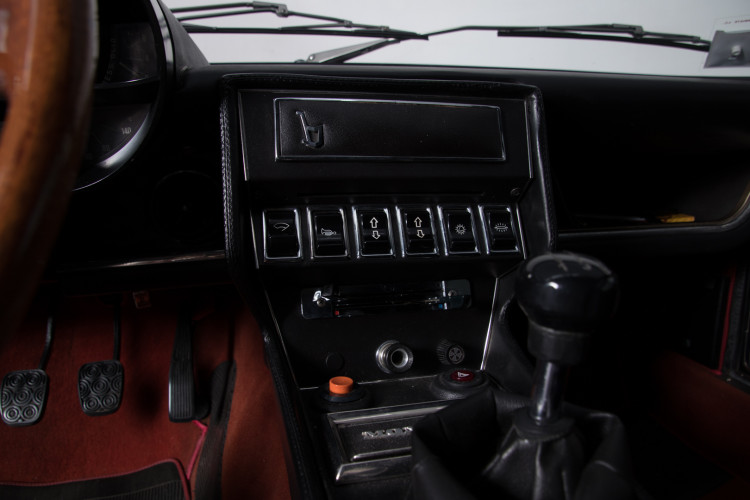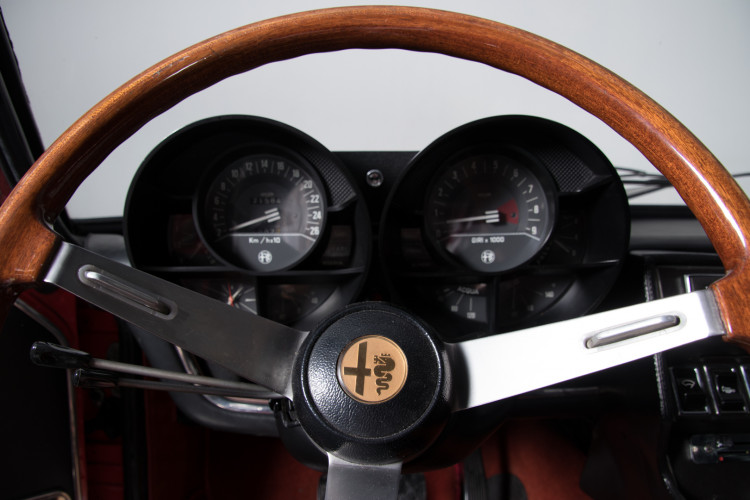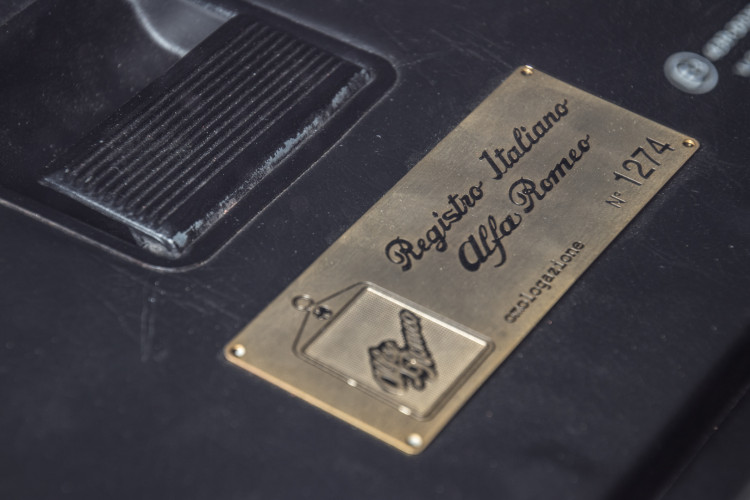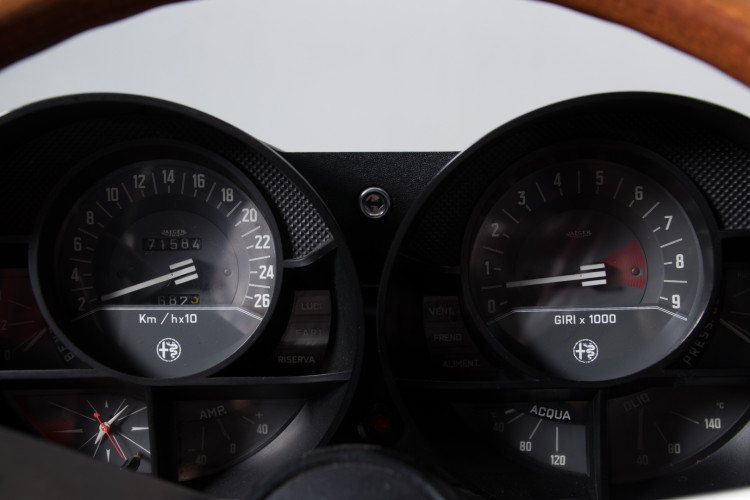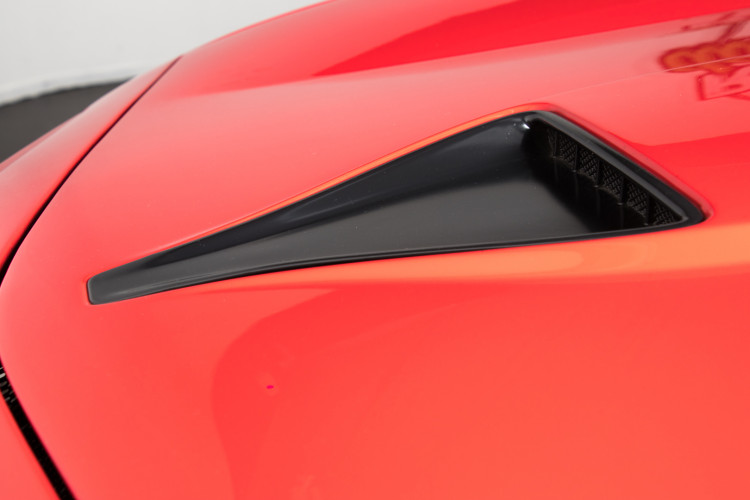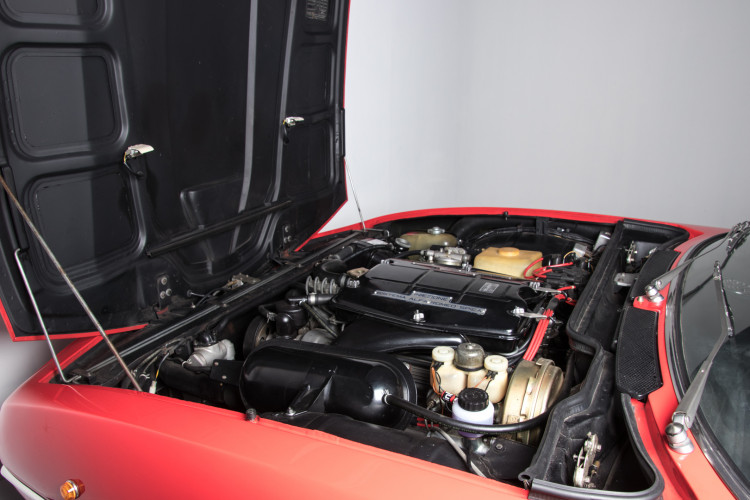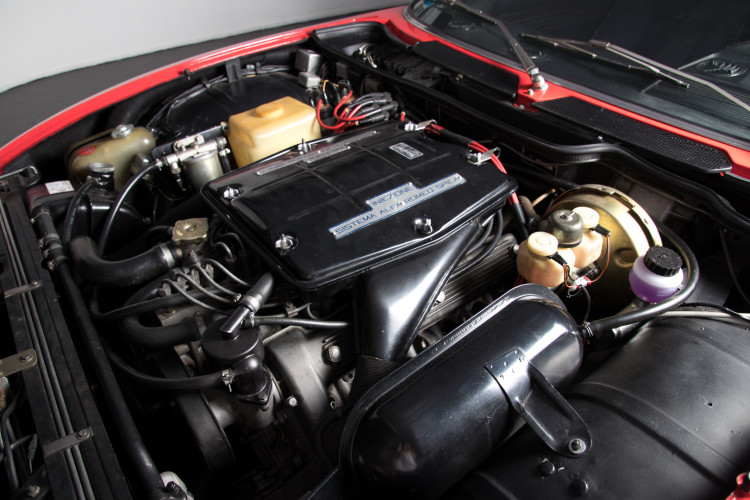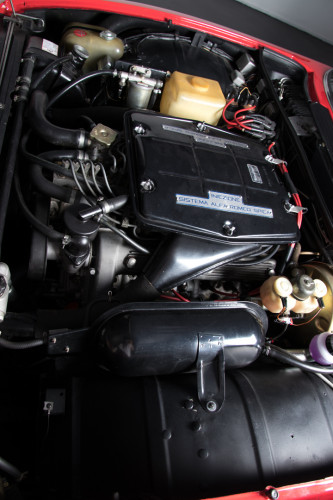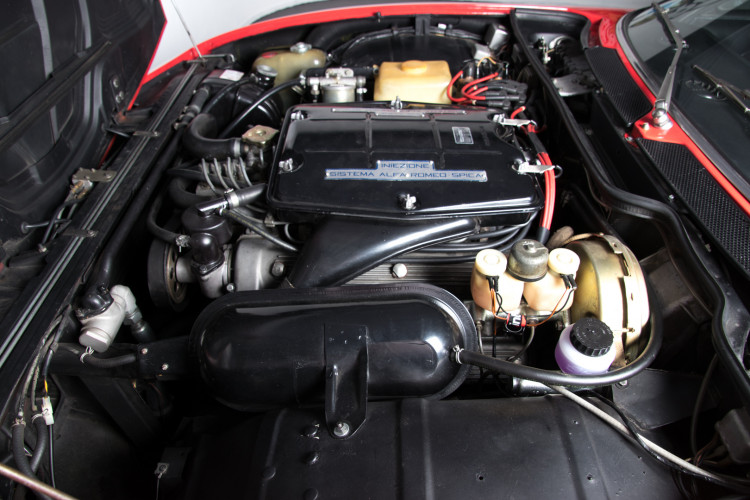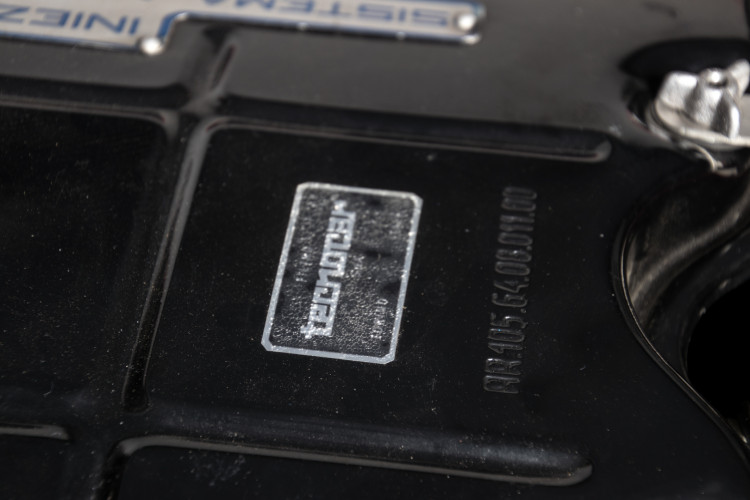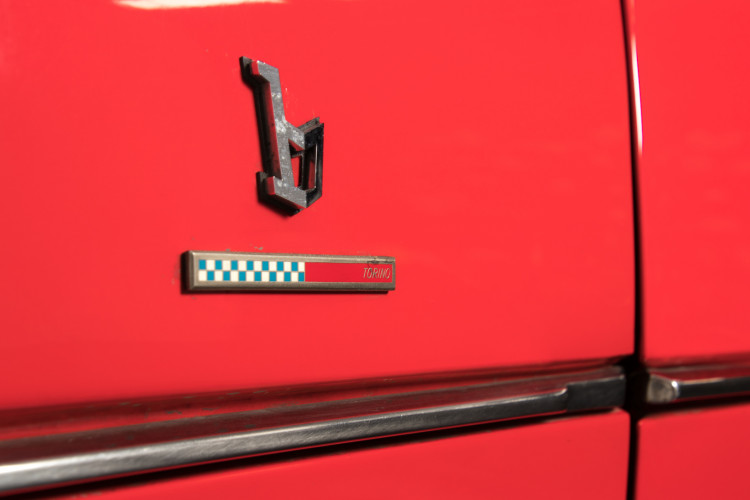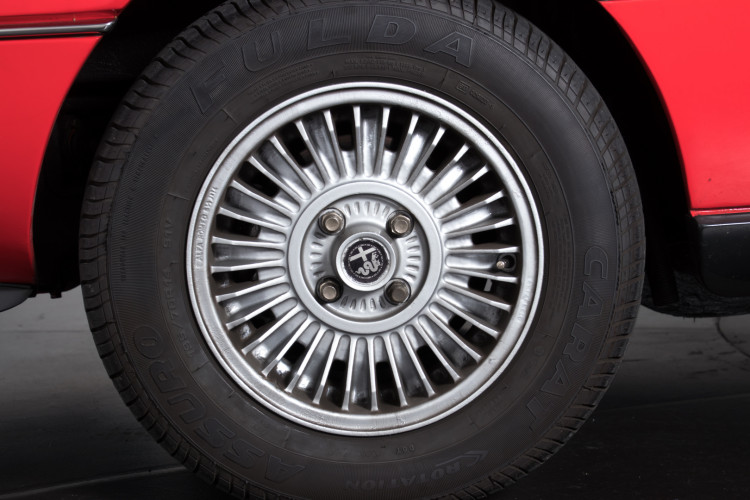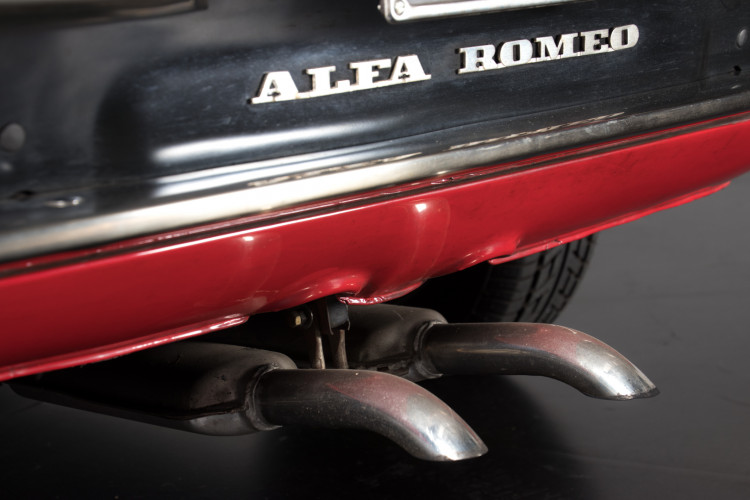 It was 1966 when Alfa Romeo was chosen to create a model of car that could represent the "maximum aspiration achievable by man in terms of cars".
In this regard, the president Giuseppe Luraghi entrusted the construction of the chassis to its technical office and the study of the bodywork and interiors to Bertone.
In 1967 they succeeded and at the universal exposition in Montreal, Alfa Romeo introduced the first version of its masterpiece: the "Montreal".
The public immediately appreciated its clean and balanced lines: the bonnet lowered and stretched forward to remind the idea of speed; the headlights hidden by the grids; the rear pillar lightened by loopholes with the tail cut rather highly in order to give stability and aesthetic power to the car.
The House, however, had not still defined every detail (such as the engine), in fact the official version entered only in 1970 at the Geneva Motor Show.
It turned out aesthetically slightly higher, and with the bulkiest bonnet ever, able to accommodate the eight-cylinder.
The engine was substantially modified in order to make it more submissive and suitable for road use.
It was the car of the road and the race, but soon it became a cinema "character", in fact in a scene of the movie "The marseille contract" it is possible to admire a reckless car chase between Maureen Kerwin (Lucienne), on board of a 911 Porsche Targa, and Michael Kaine (John Deray) on a Alfa Romeo Montreal.
This model of Alfa Romeo Montreal is available now in our showroom in Reggio Emilia.