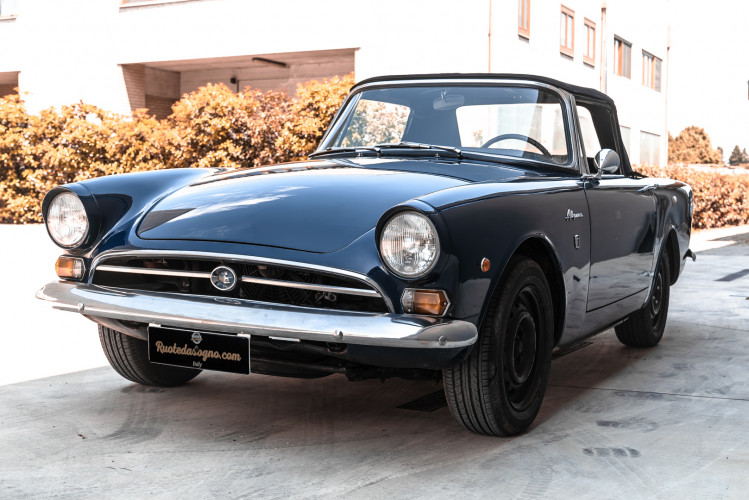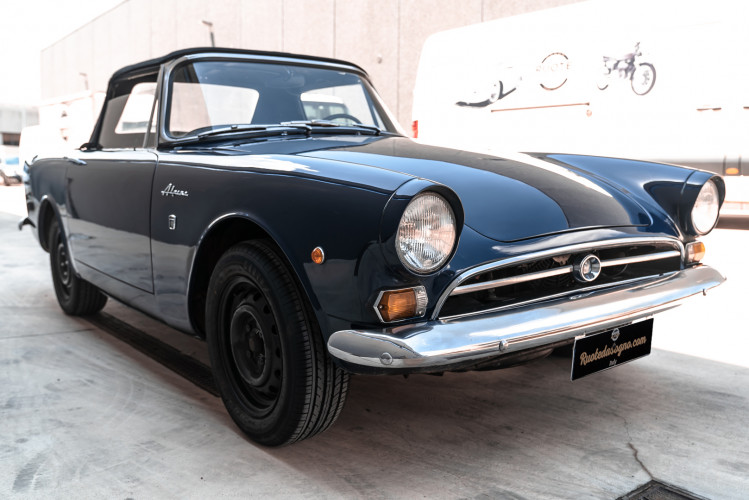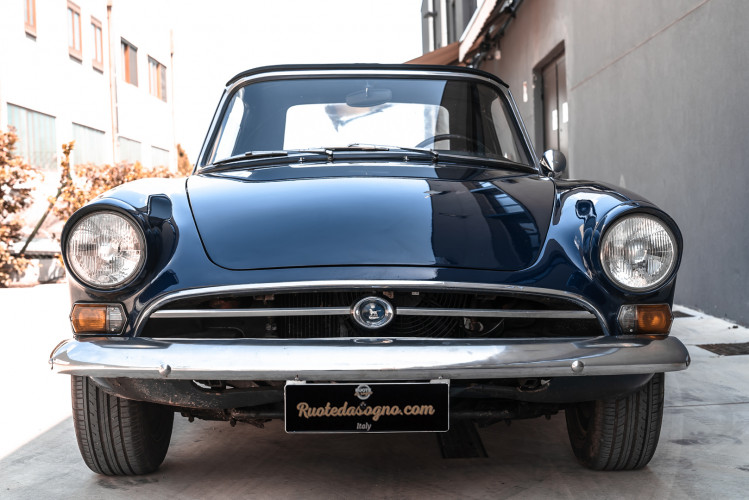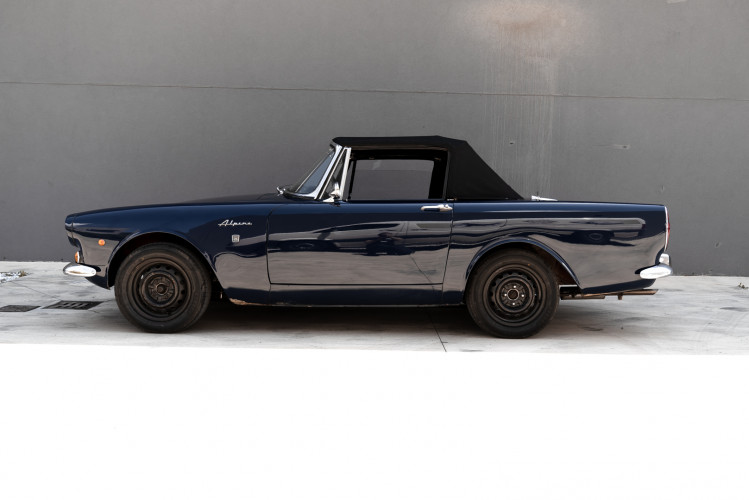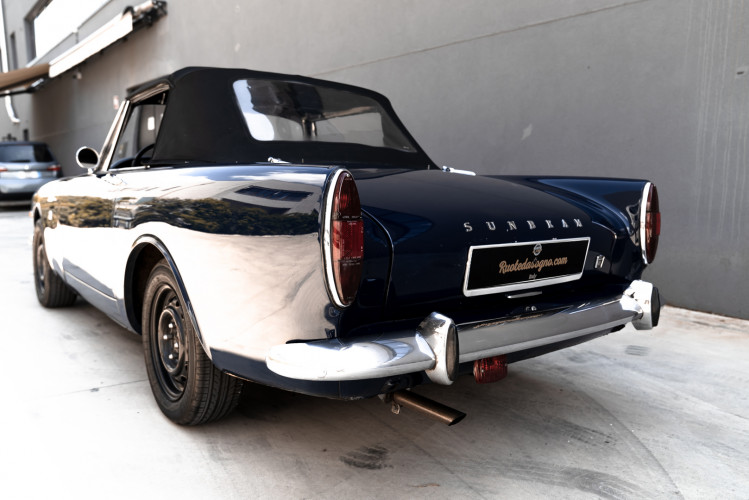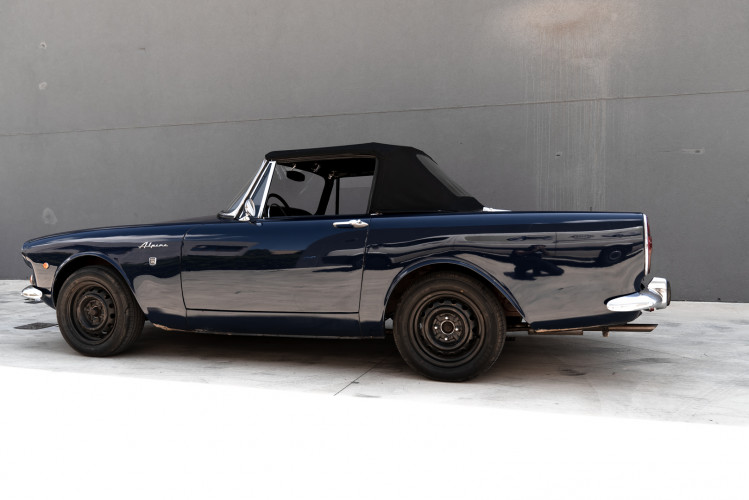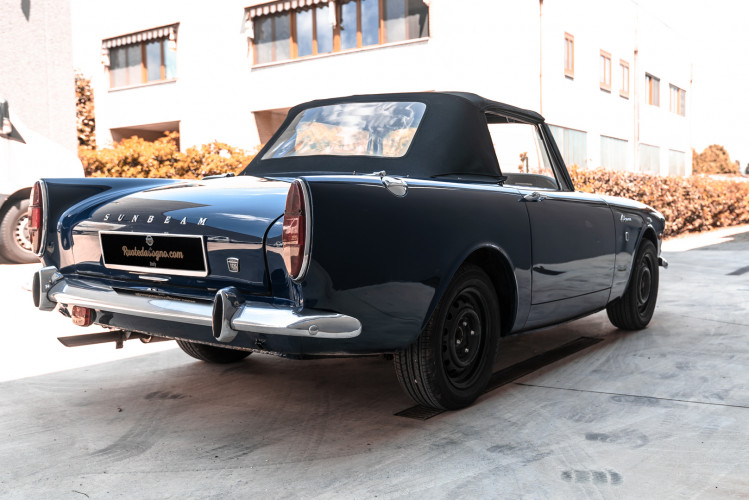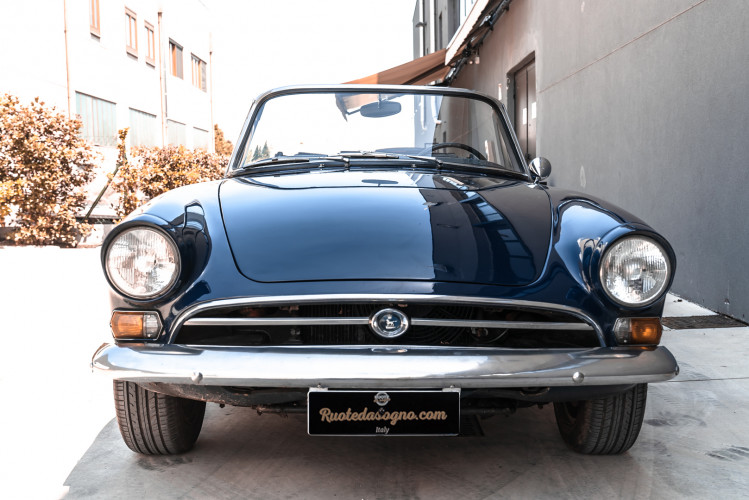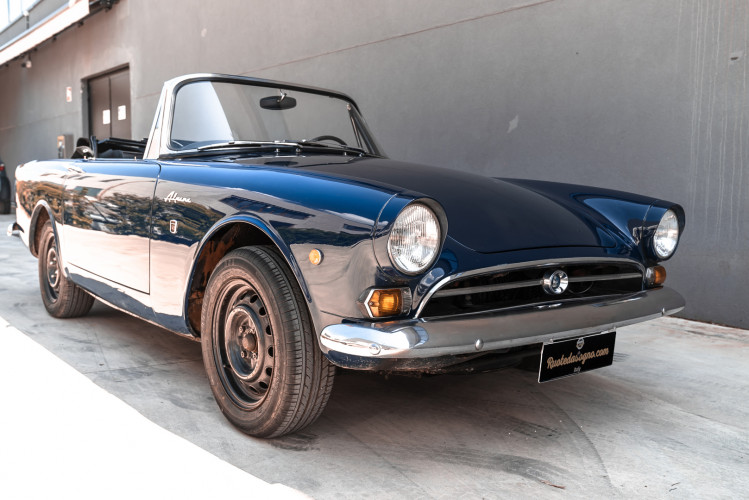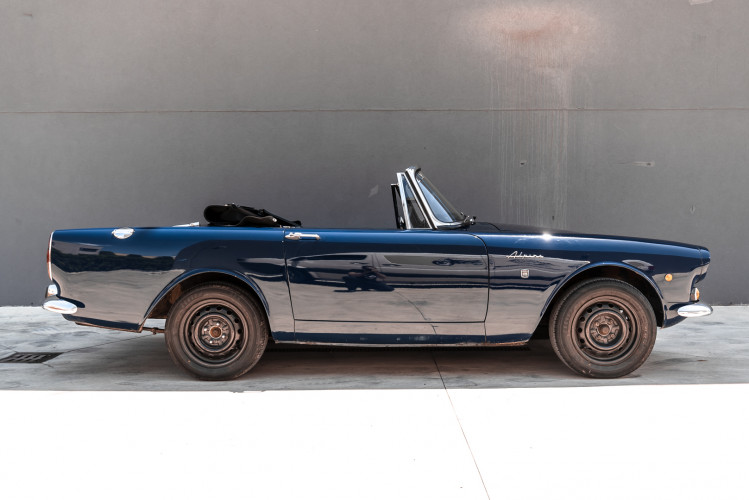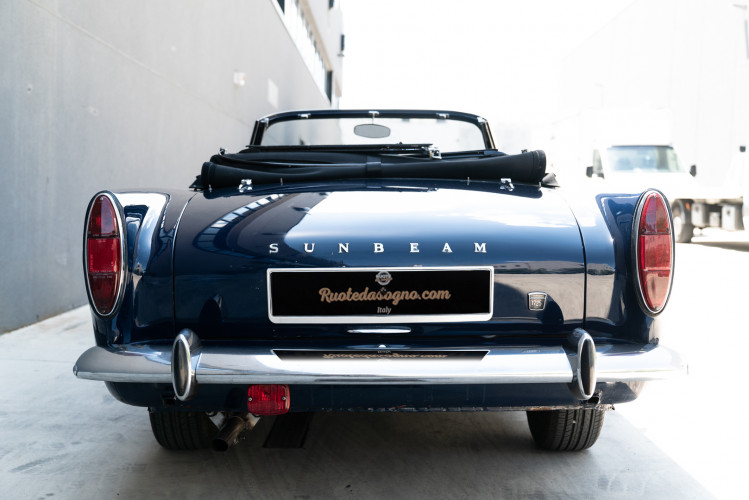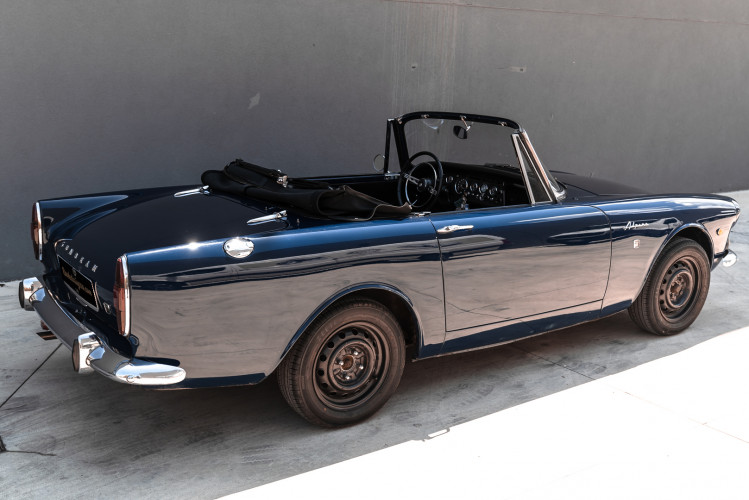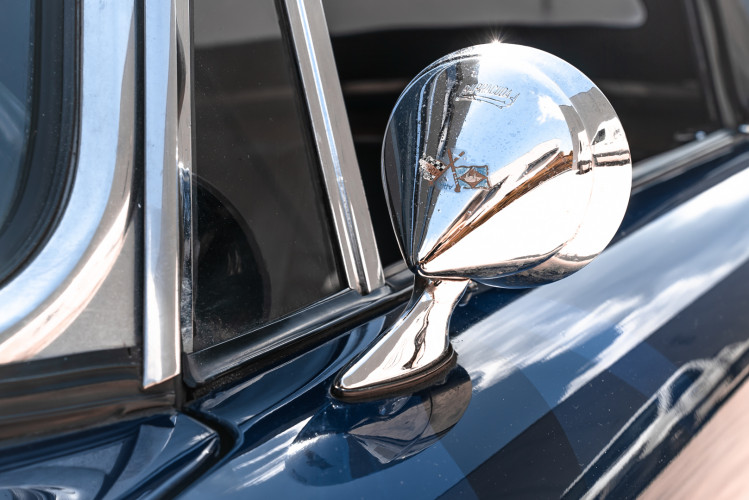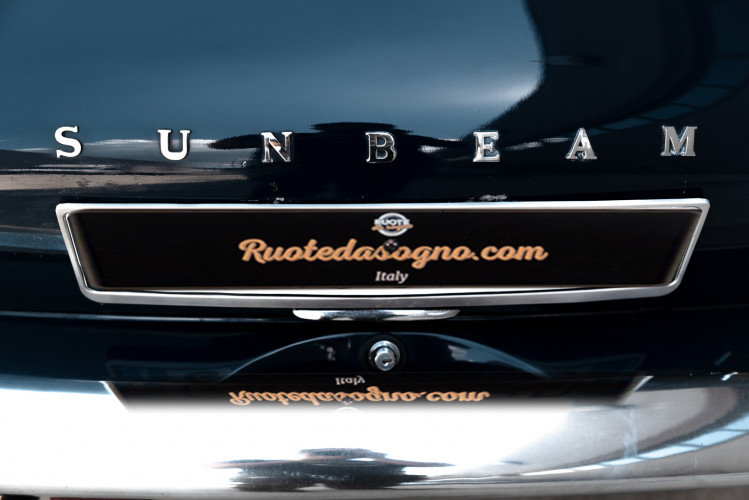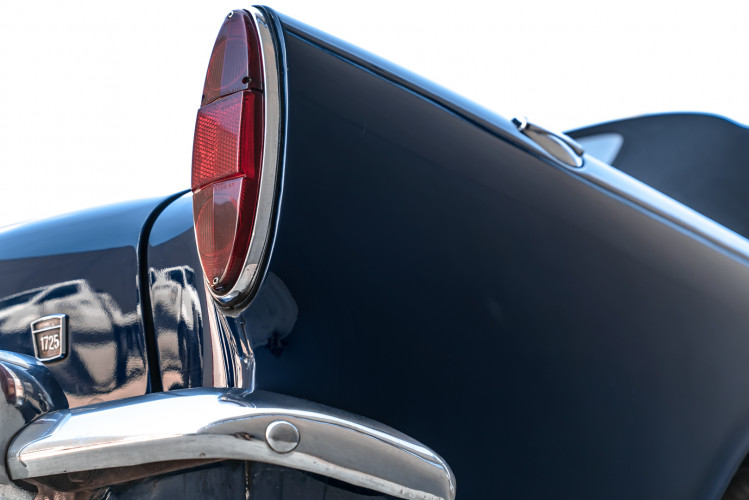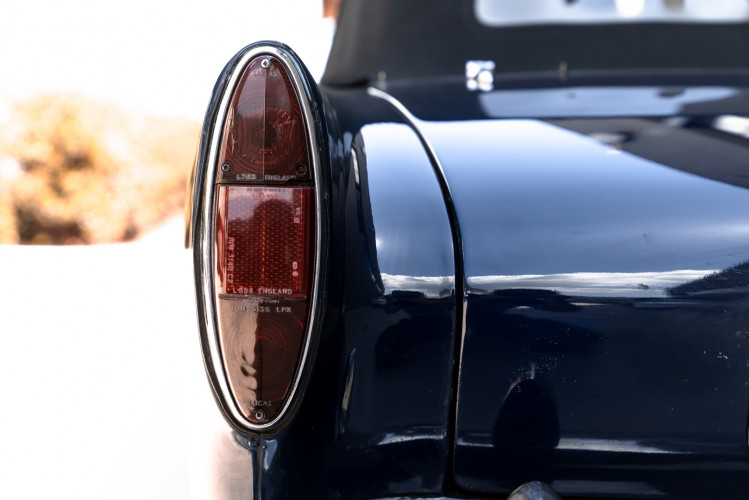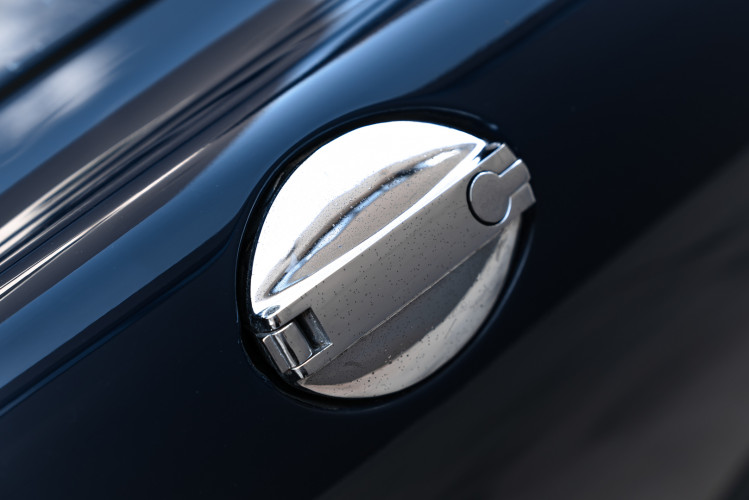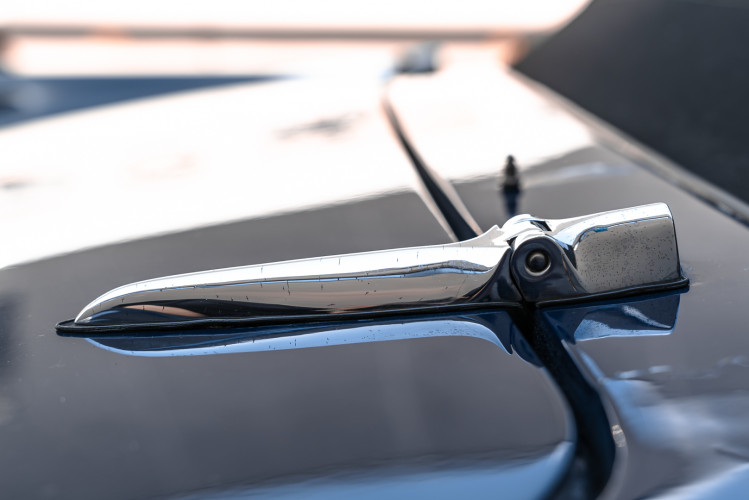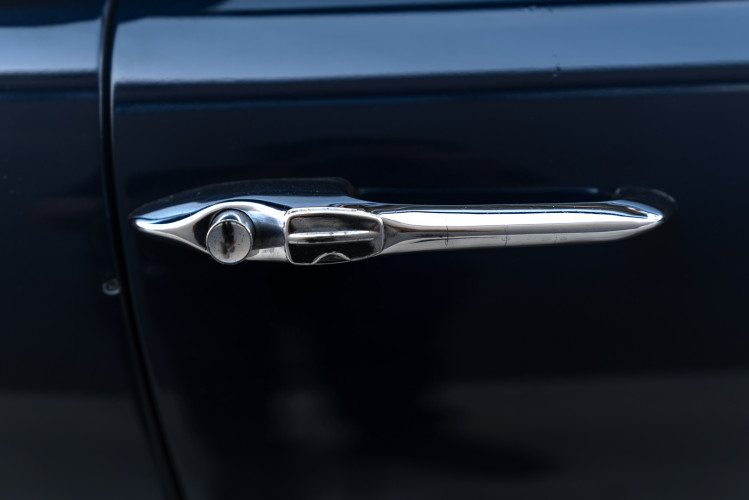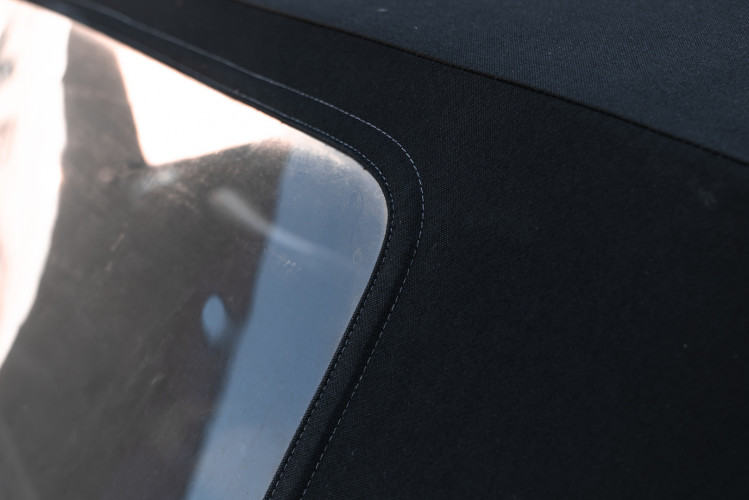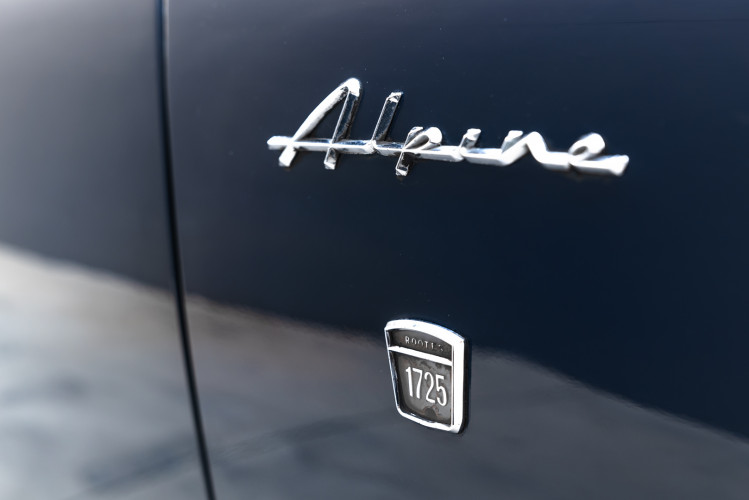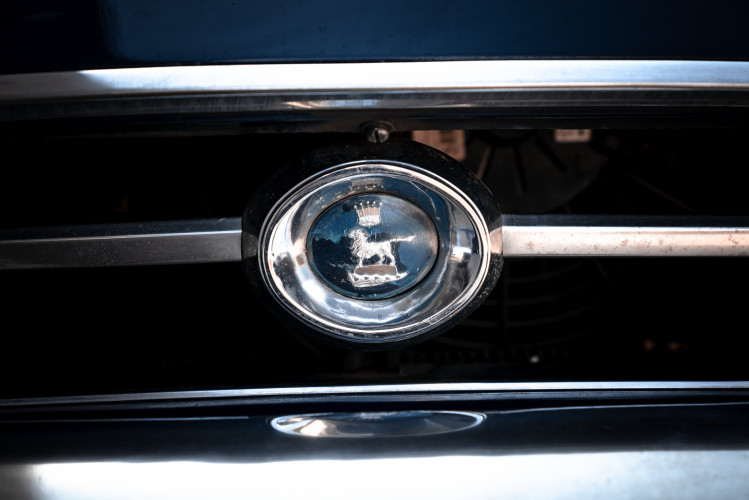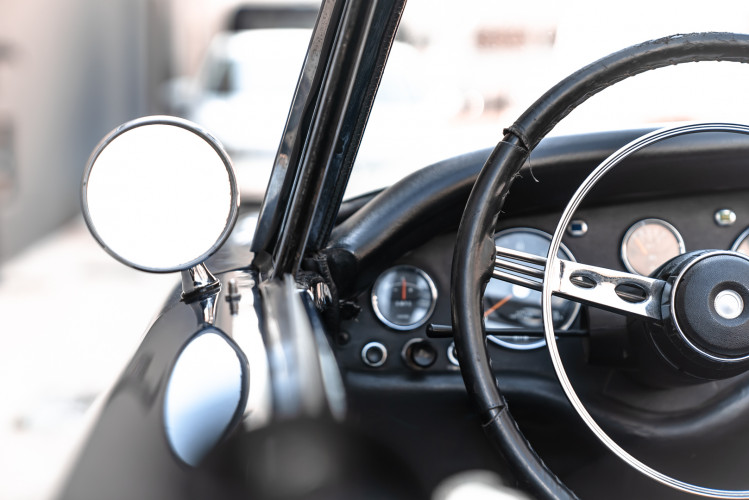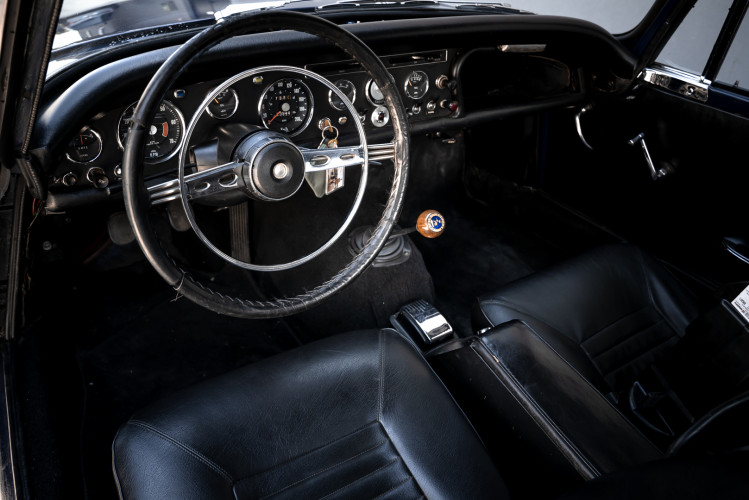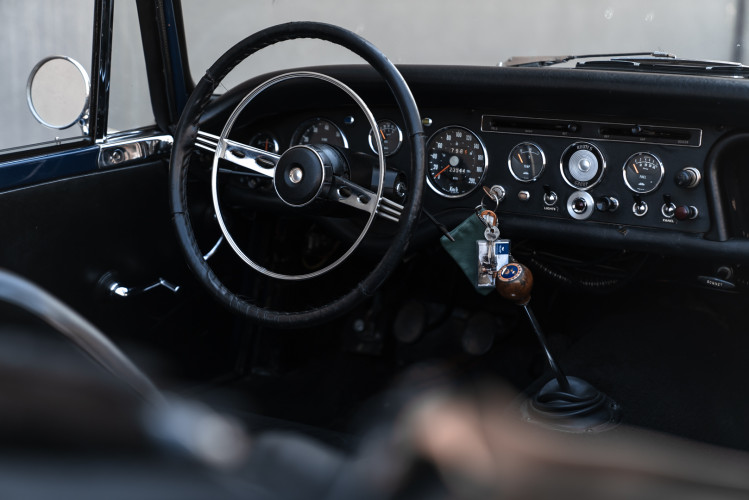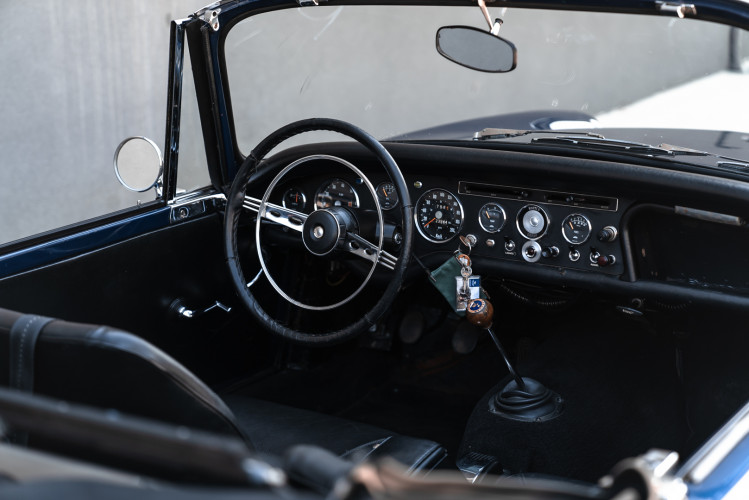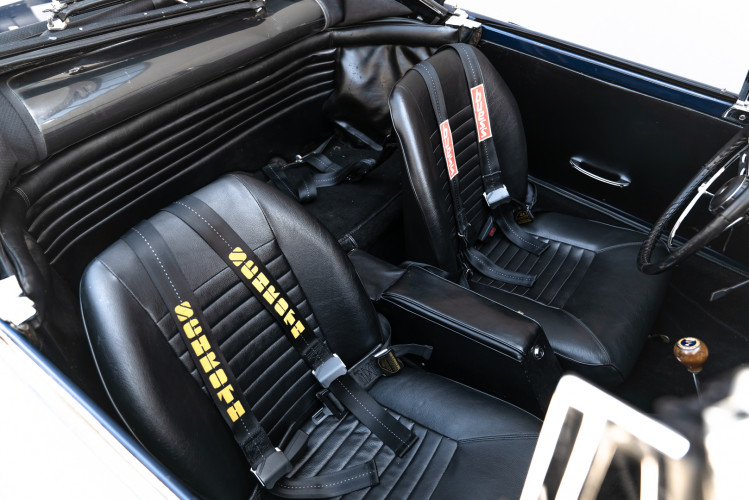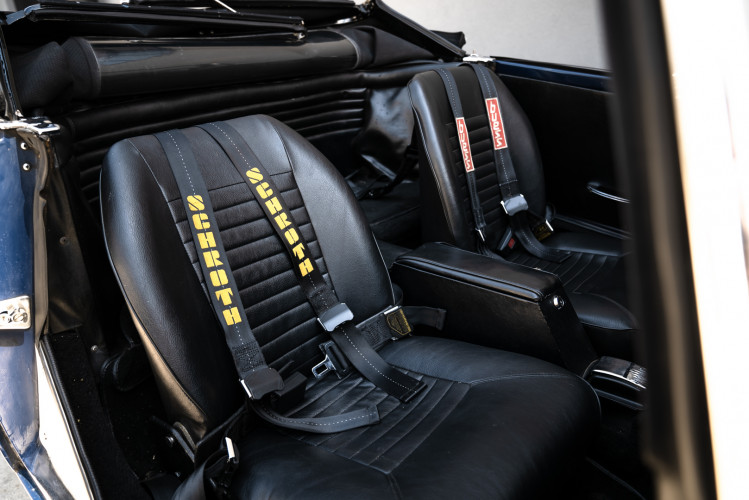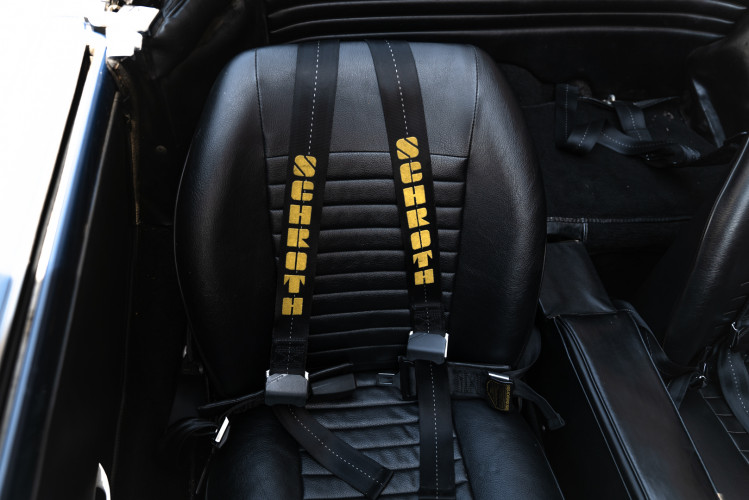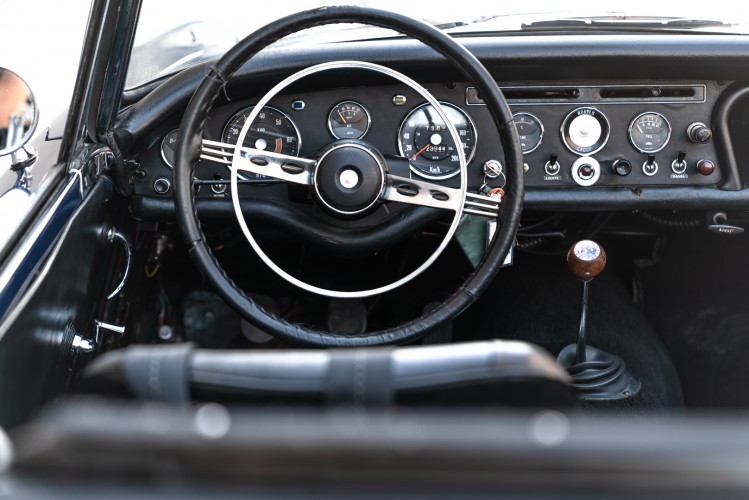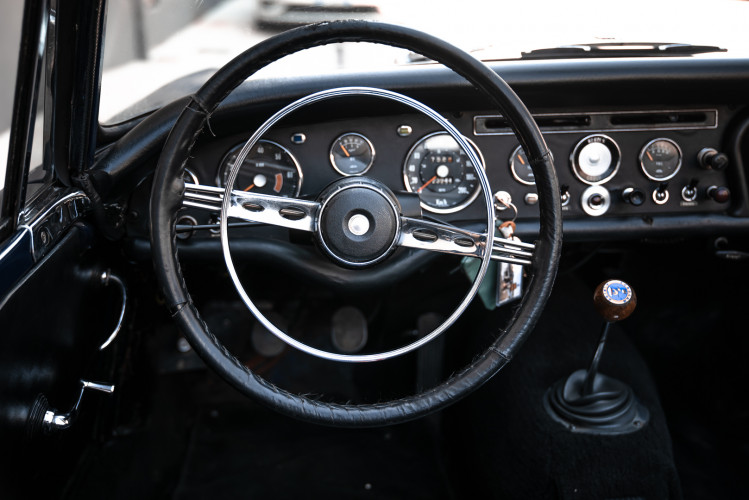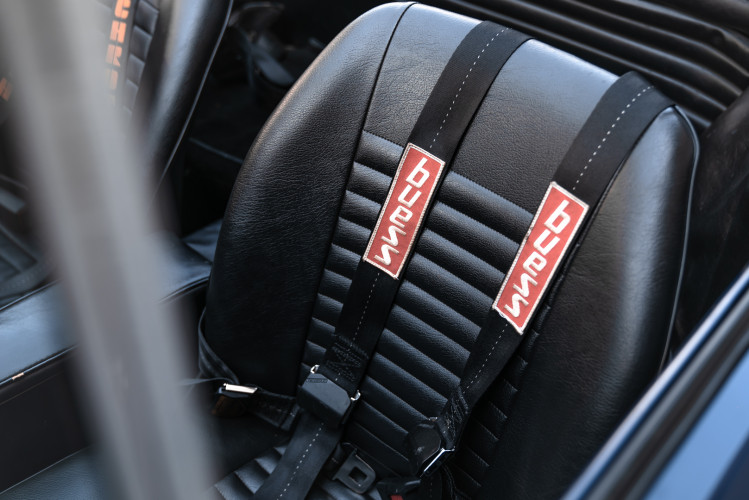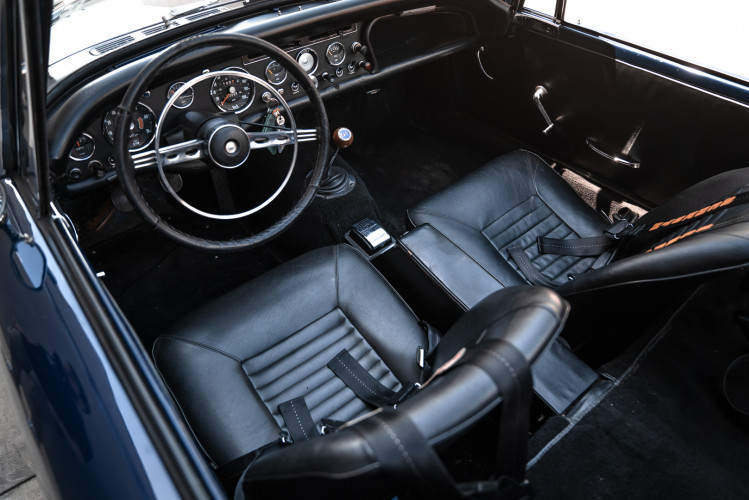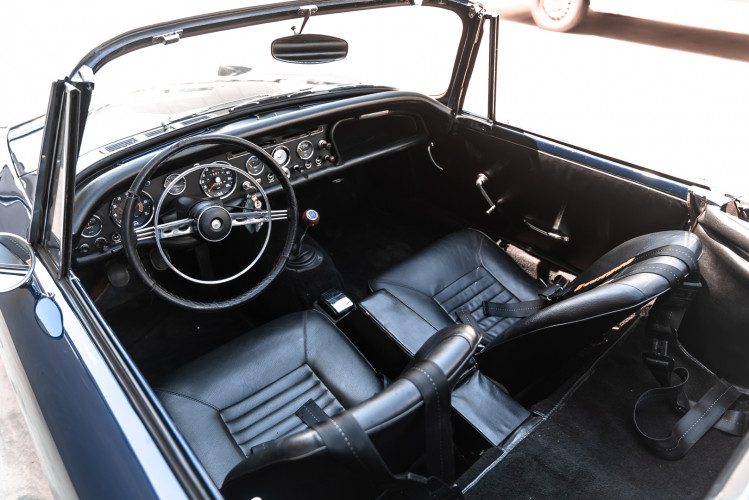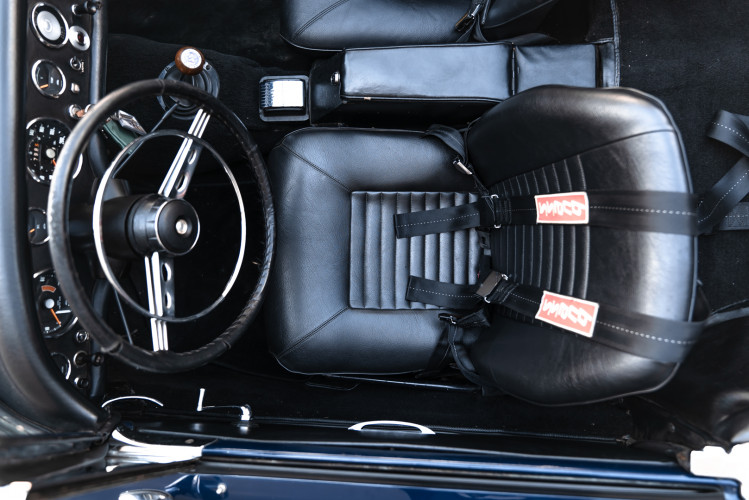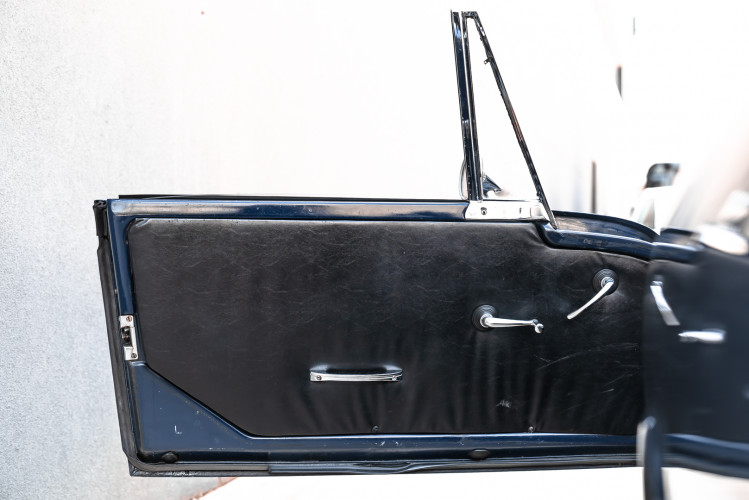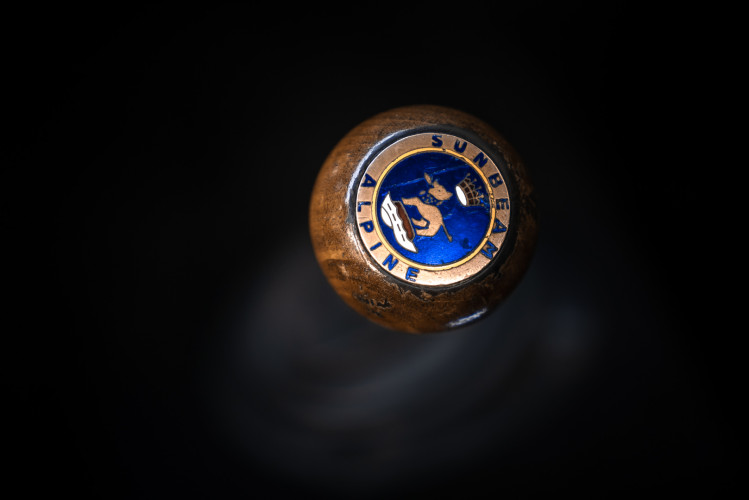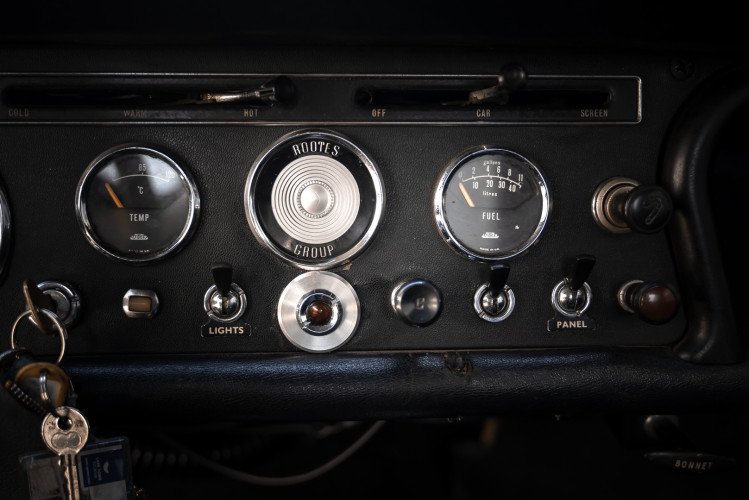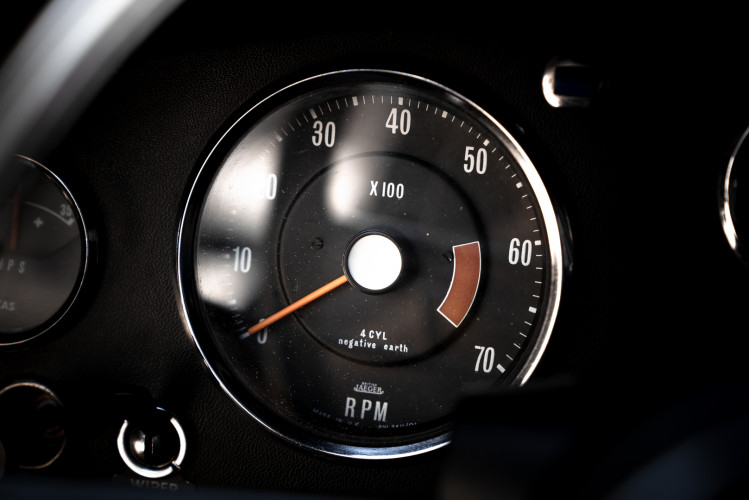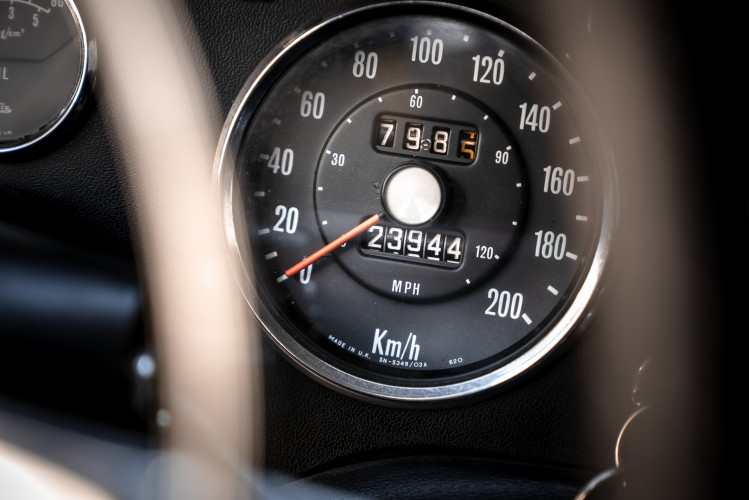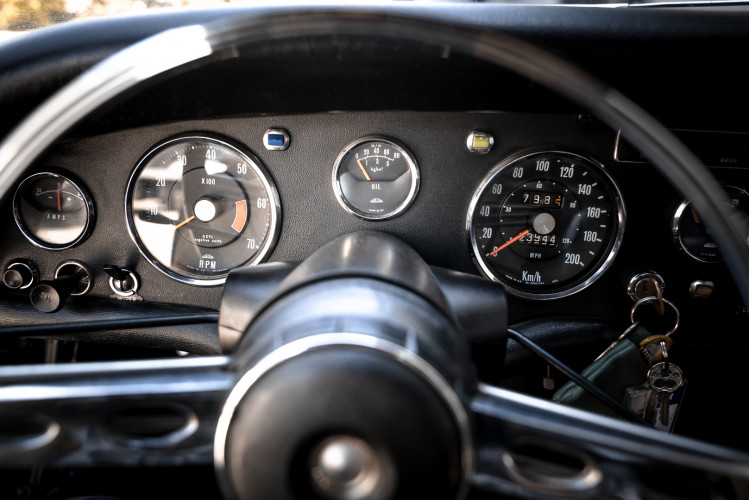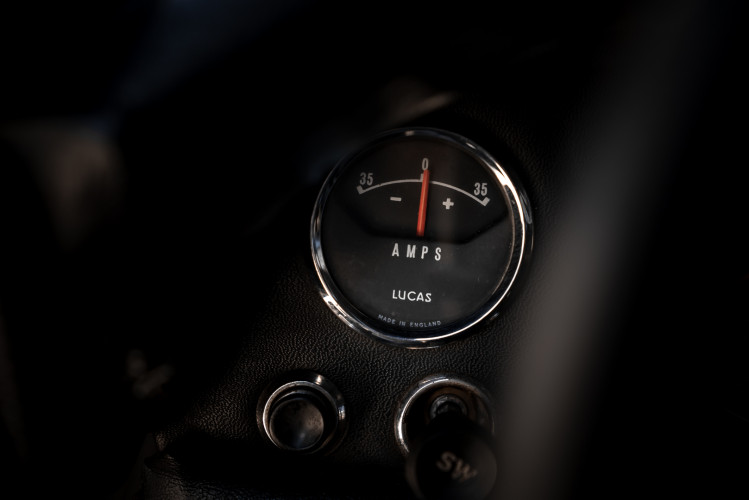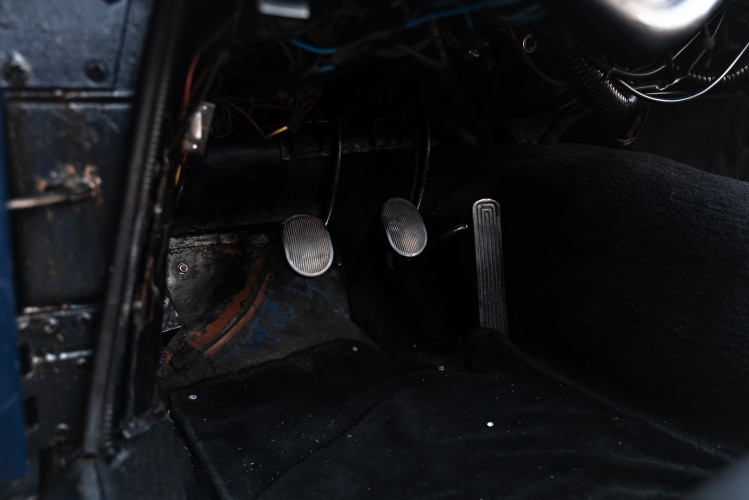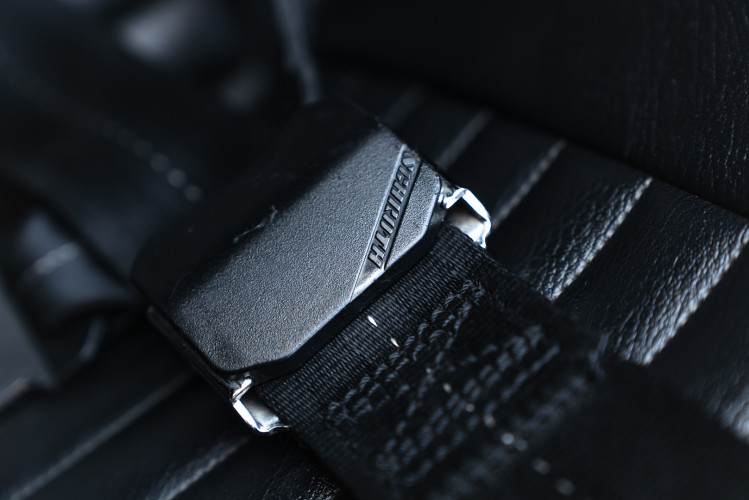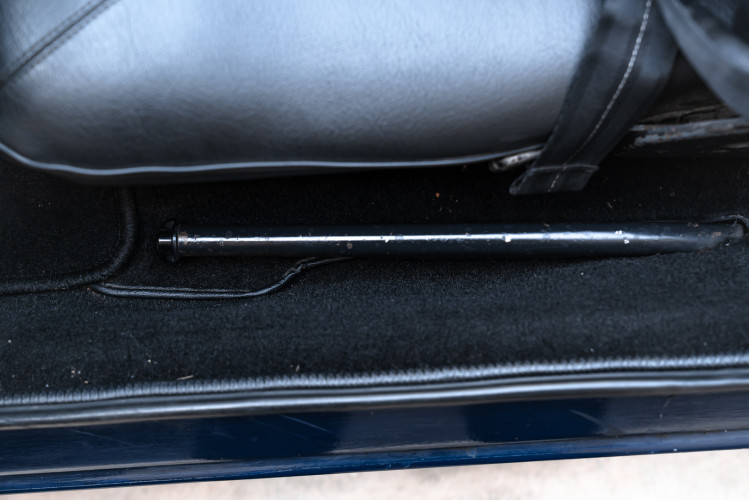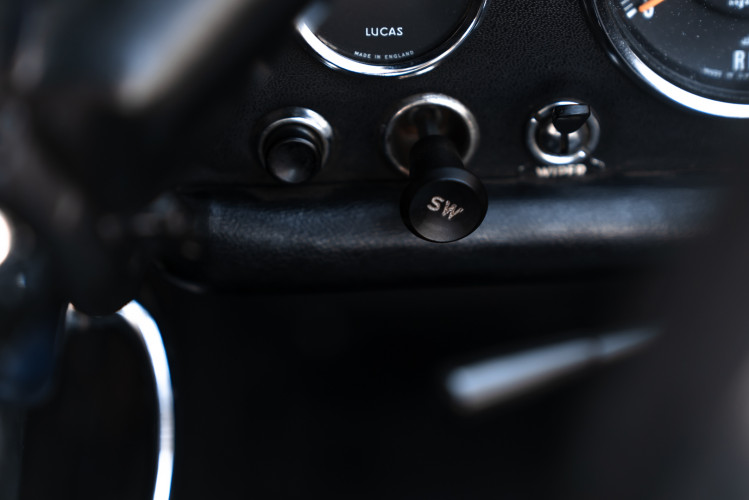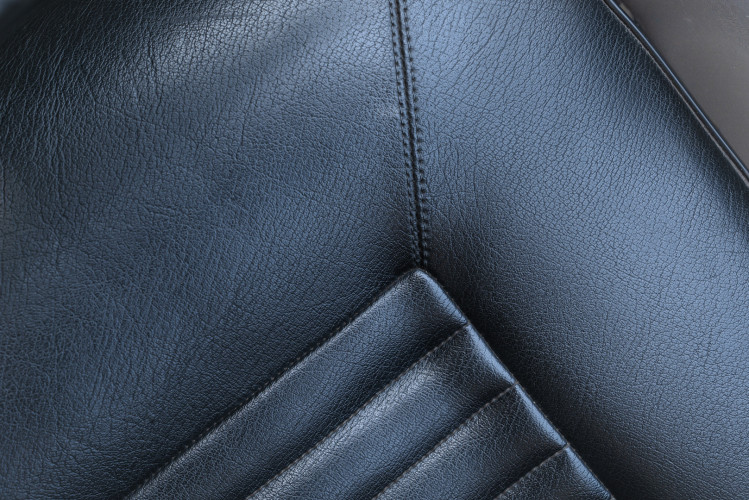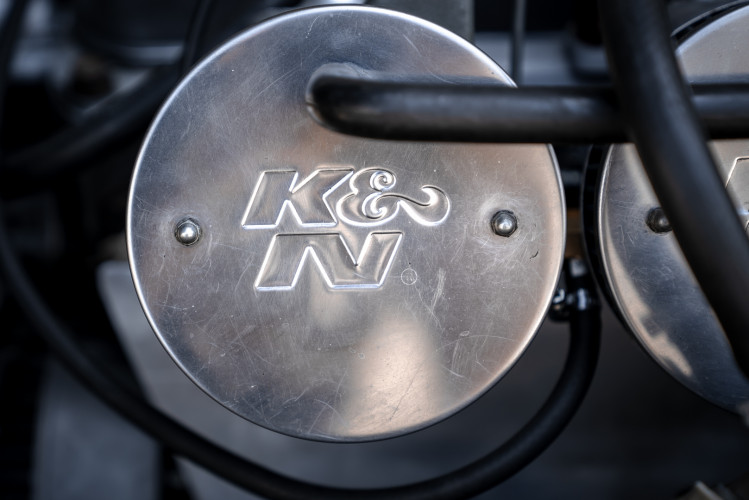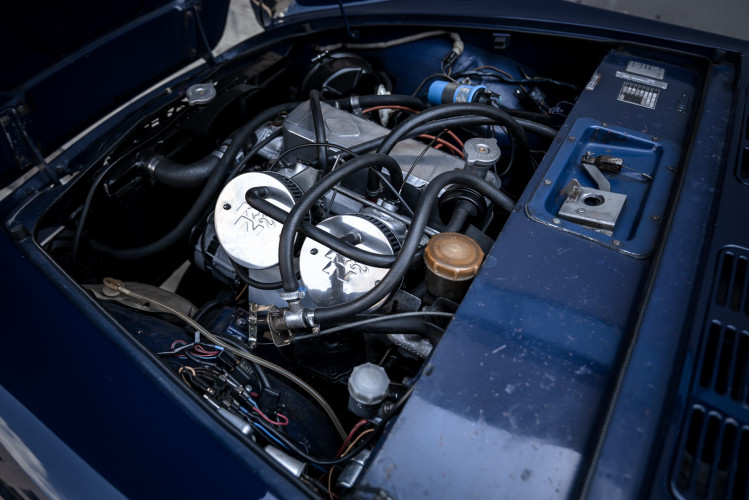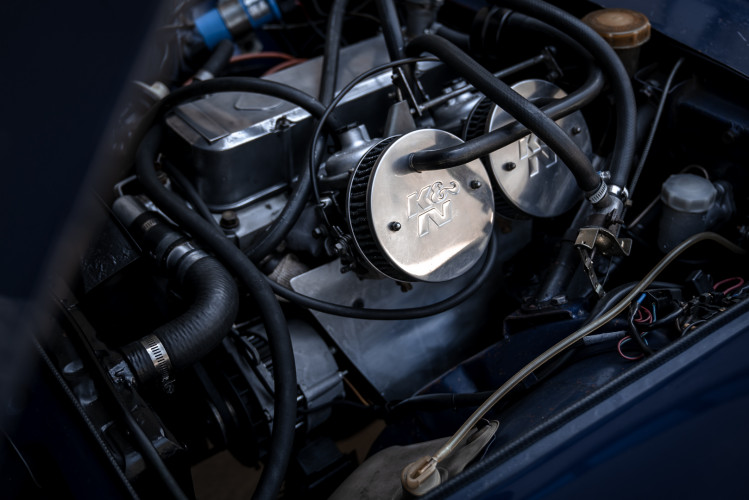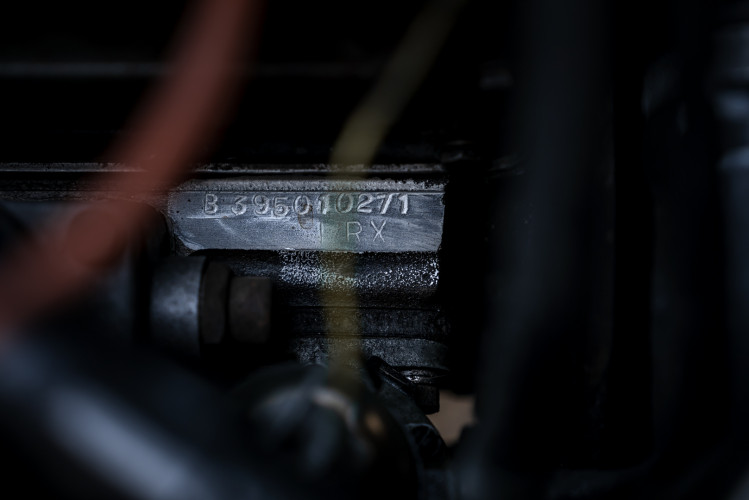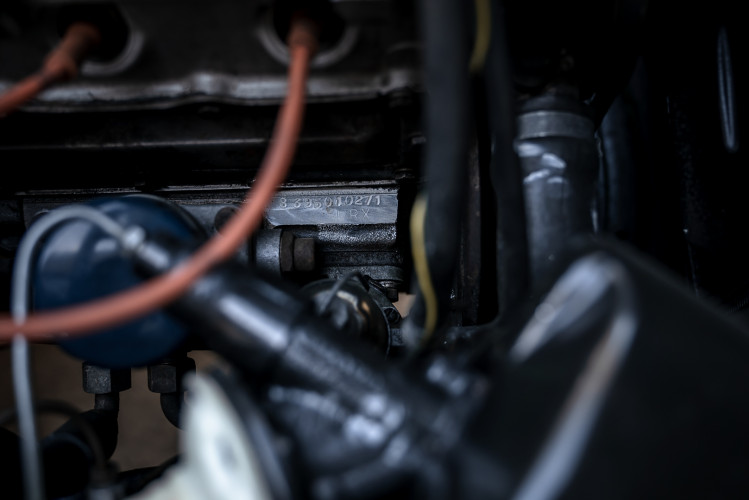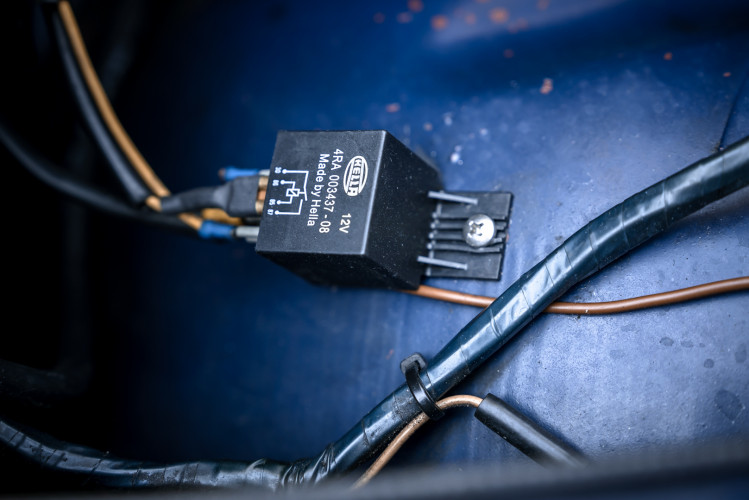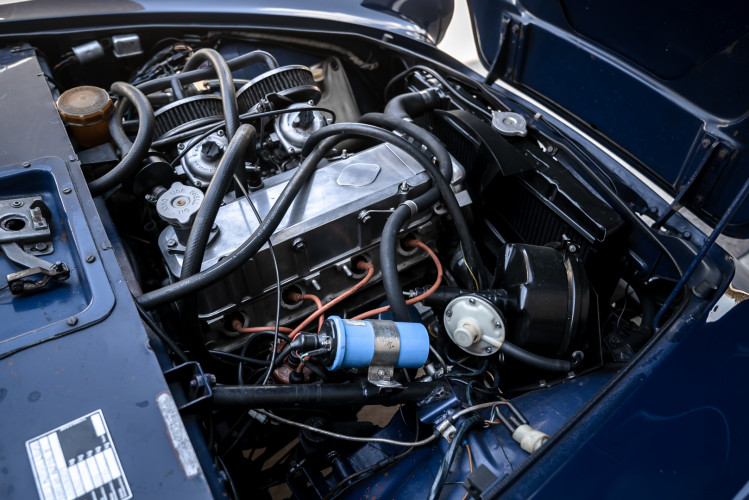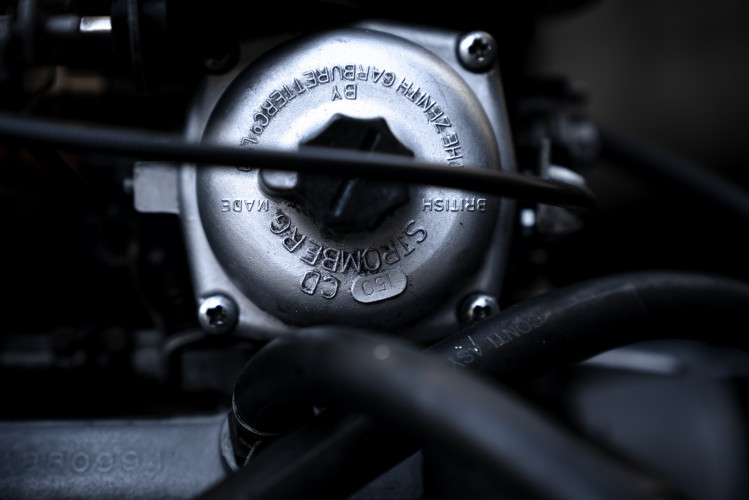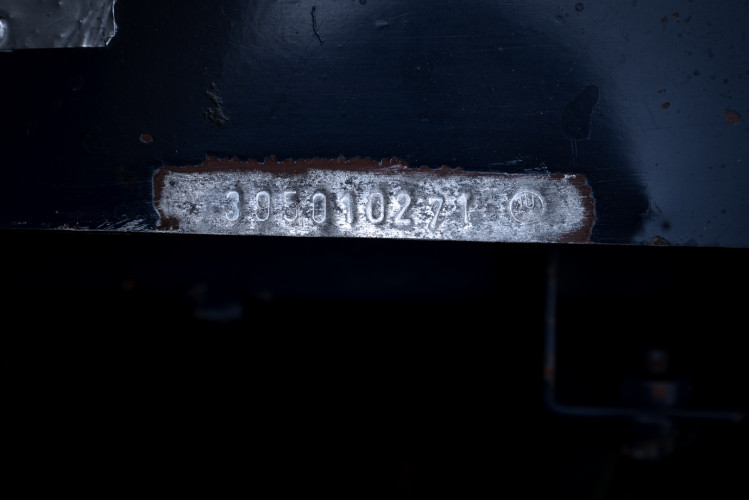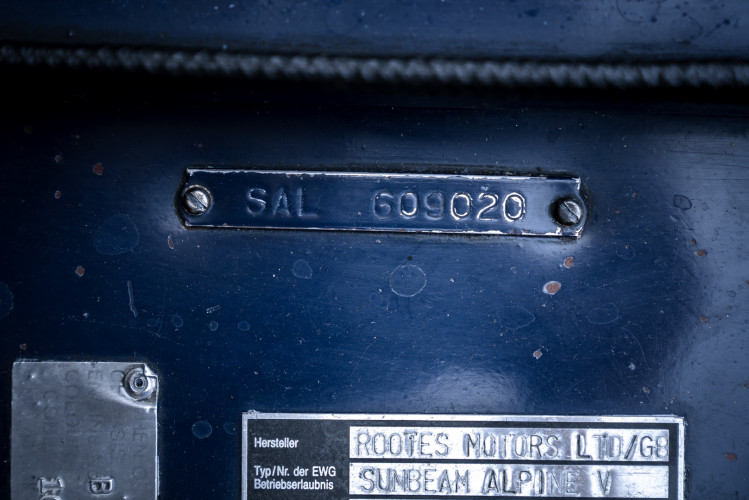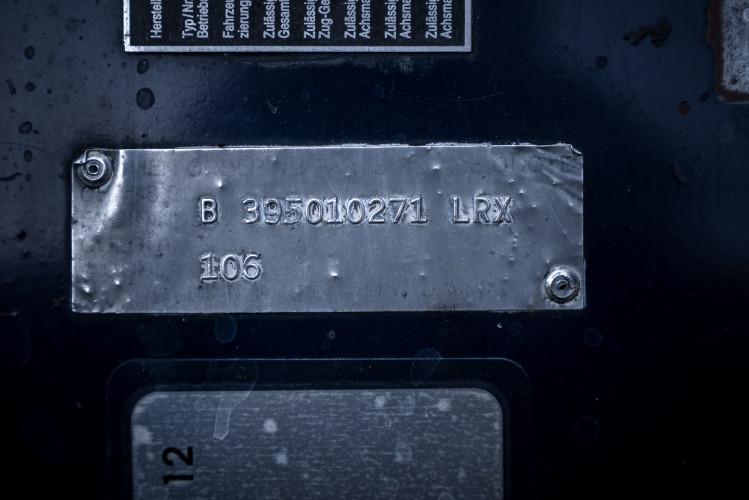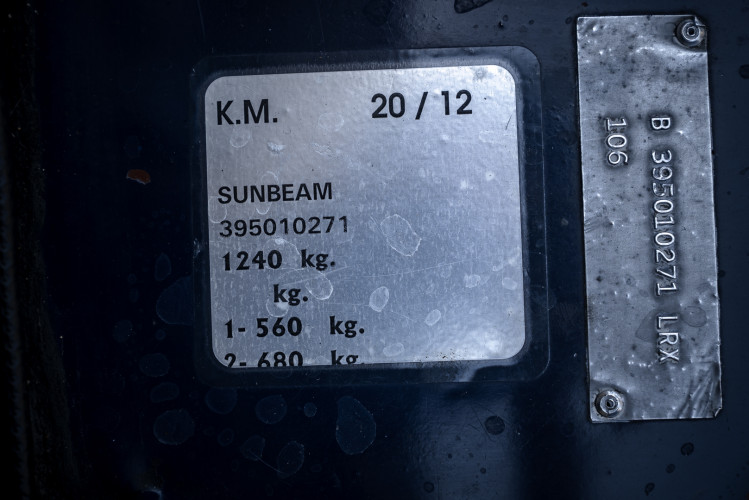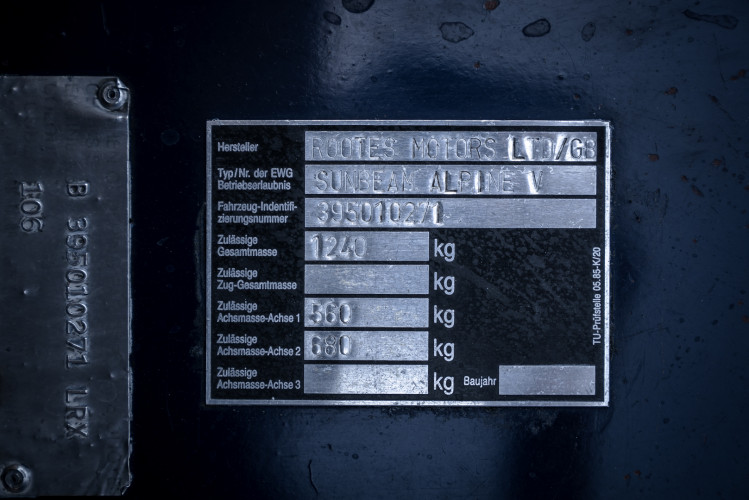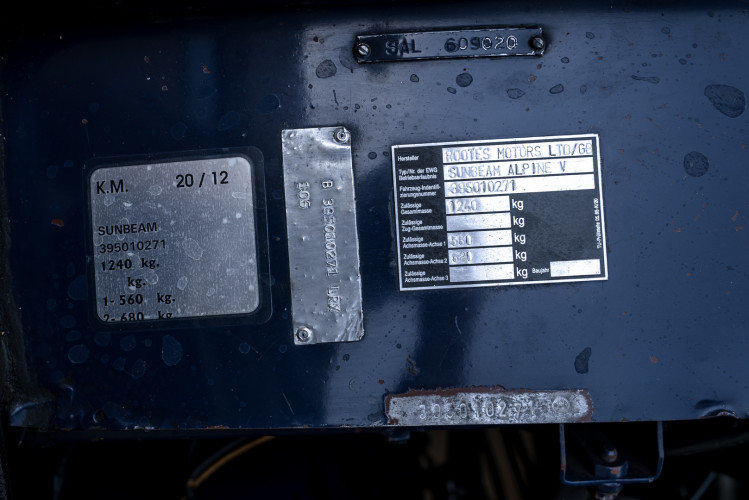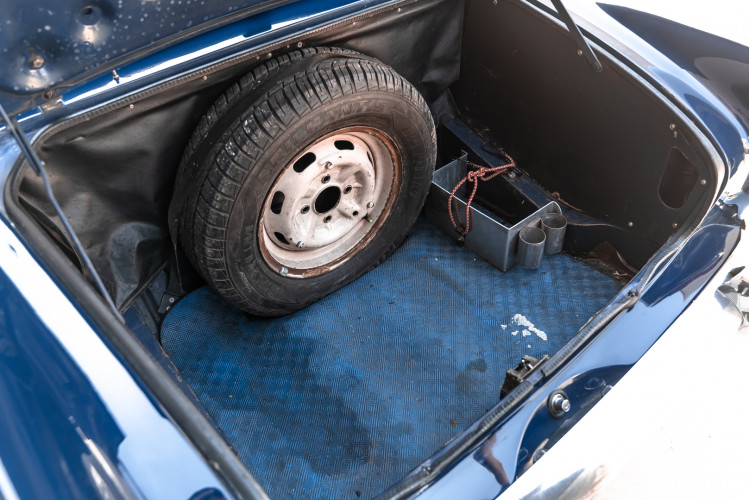 Chassis no 395010271
Power 68 kW / 93 HP
Drive Rear WheelDrive (RWD)
Gearbox Manual 4 Speed

The Alpine is a Sunbeam-branded car built by Rootes Group from 1953 to 1975 in 5 series, the fifth being marketed from 1965 to 1968.
This Sunbeam Alpine was equipped with a 1725cc engine. In previous versions, the possibility of automatic transmission had also been tested but was soon abandoned due to poor success.
This model was quite successful in racing, both in Europe and North America, although it was widely believed that the car's power was not adequate for racing purpose.
This 1752cc version has two vertical carburetors and can reach 93 horsepower.
Of the fifth series, 19,122 were built.

- Good bodywork and mechanical condition
- Periodic controls carried out by previous owners to keep the car in an efficient condition
- Seats and door panels in good condition
- Original steering wheel with some imperfections
- Original internal dials and dashboard
- Soft Top in very good condition
- Tires in good condition

You can see the car online, booking a call with one of our commercial operators, via Skype, Zoom, WhatsApp and Google Meet platforms.