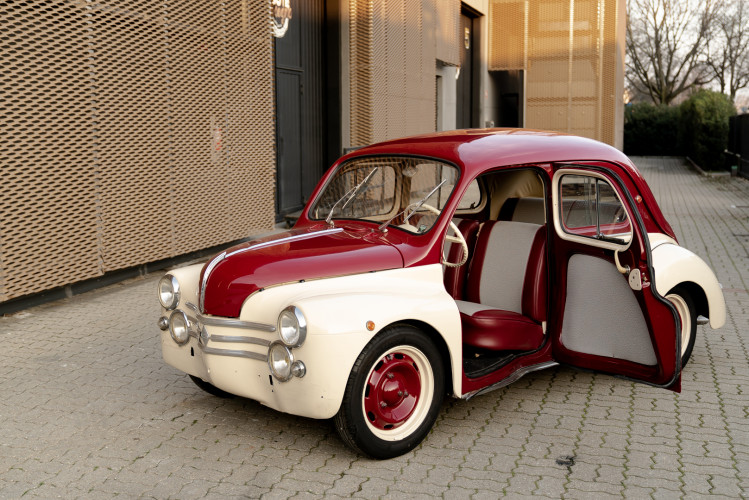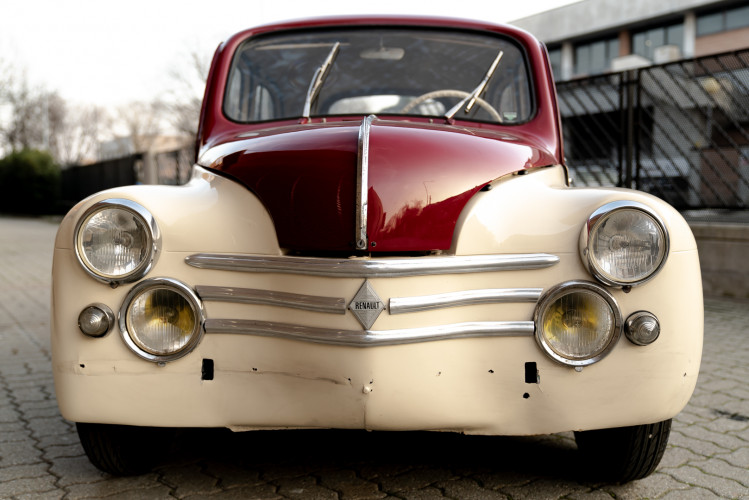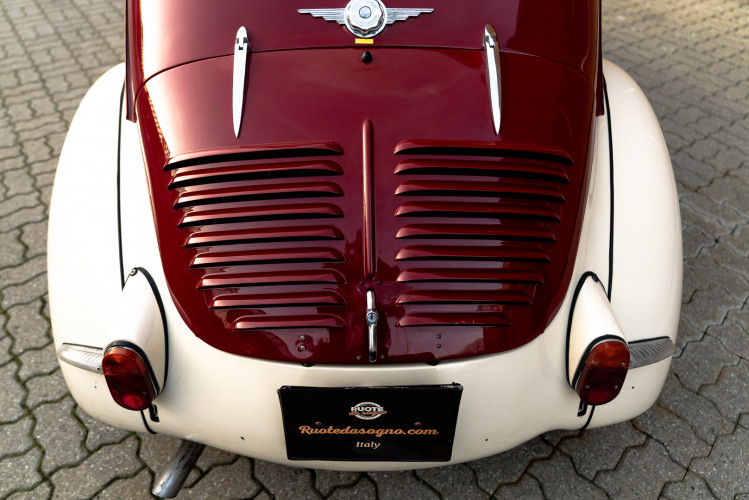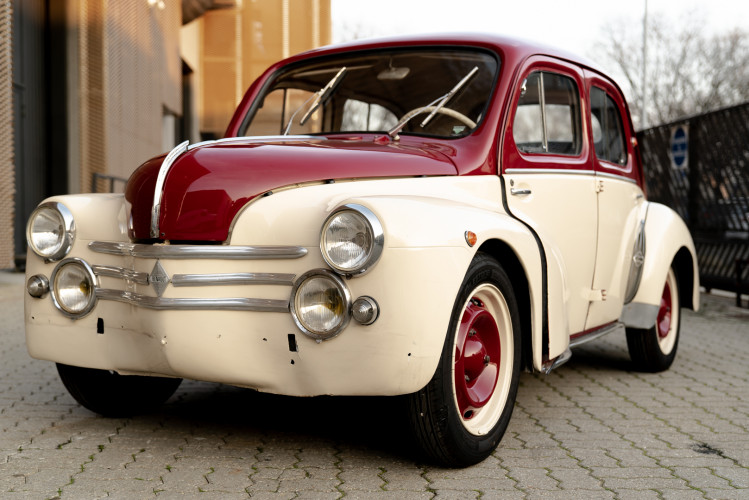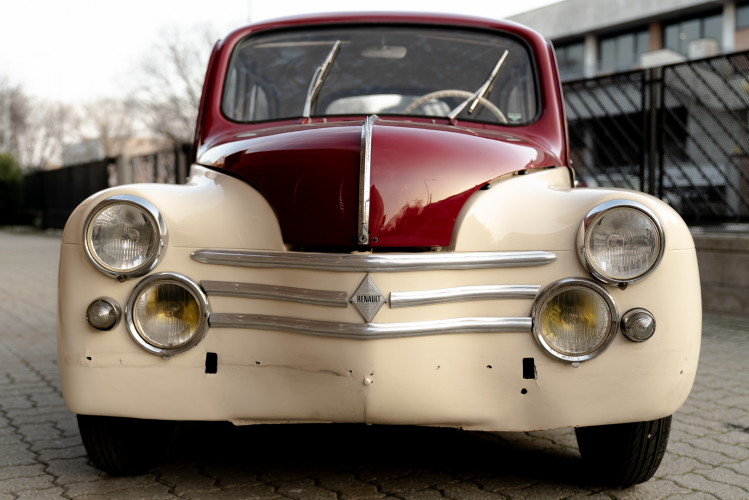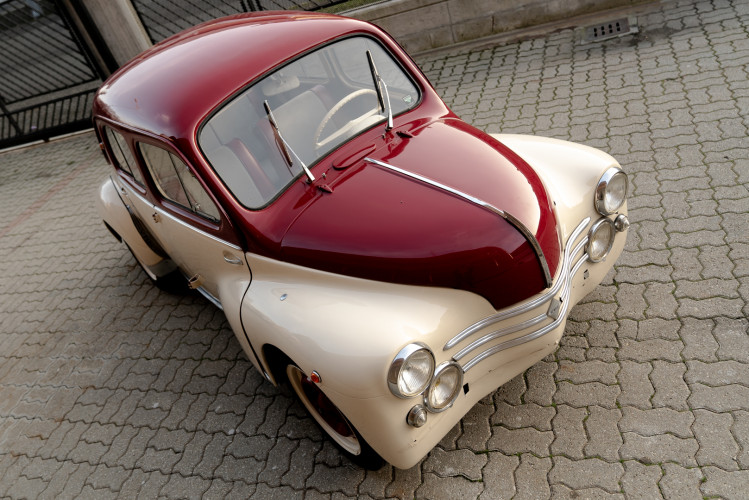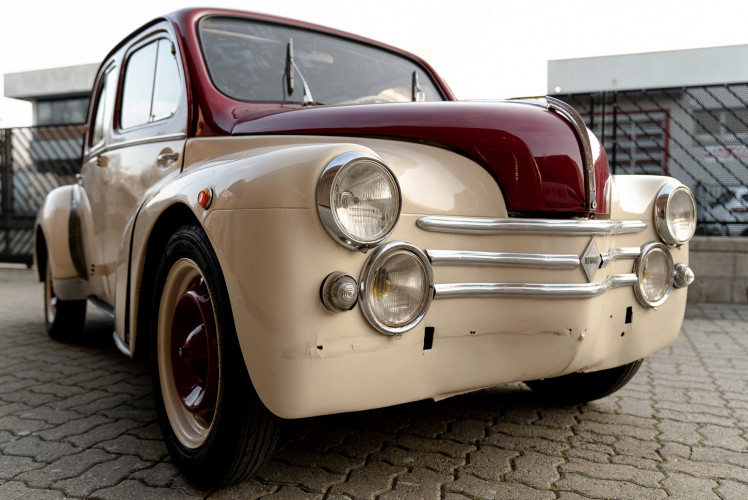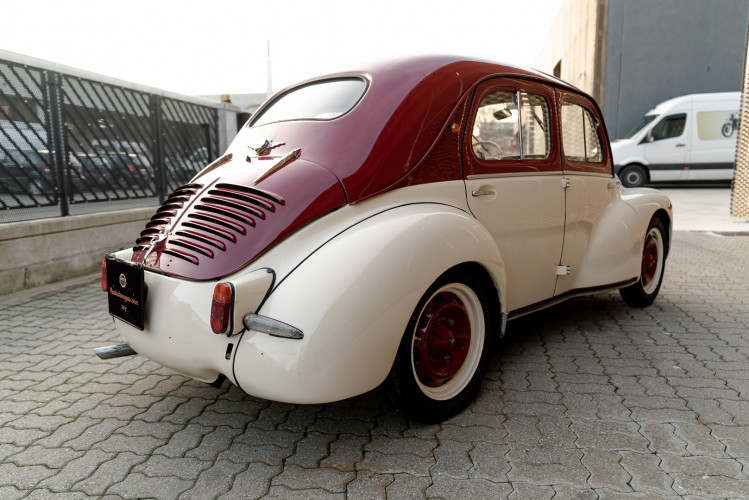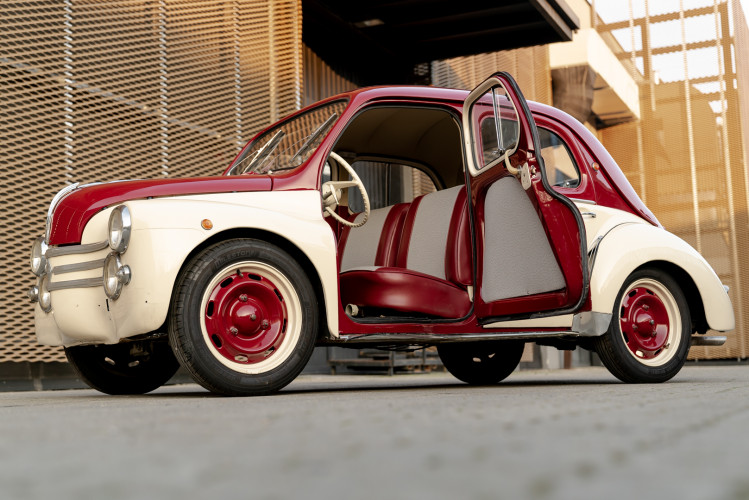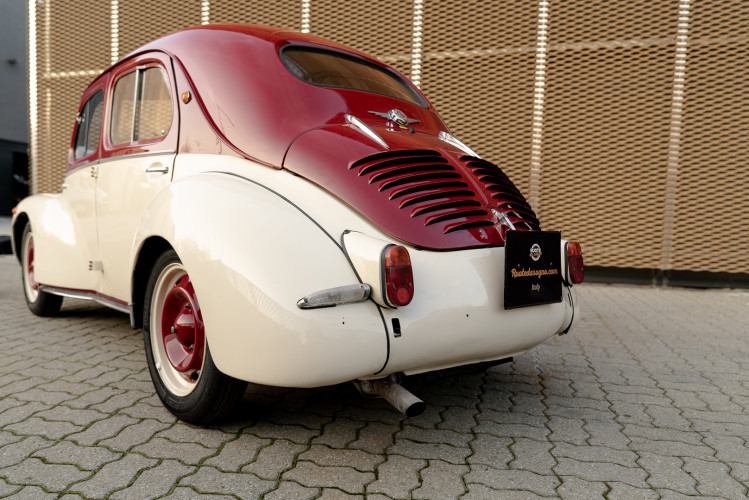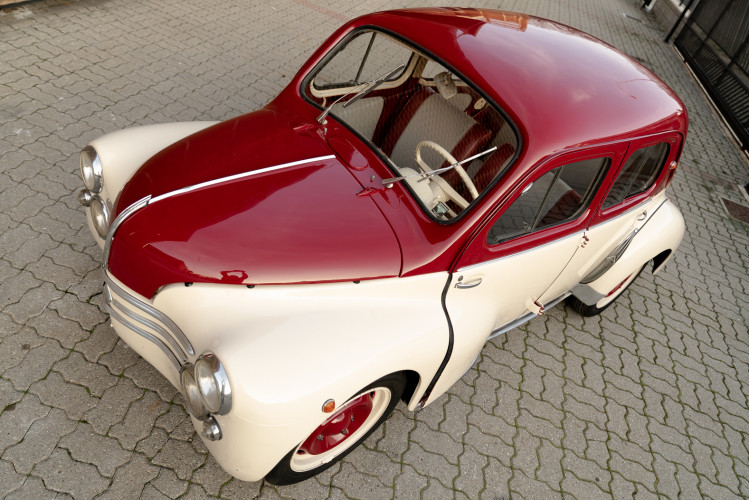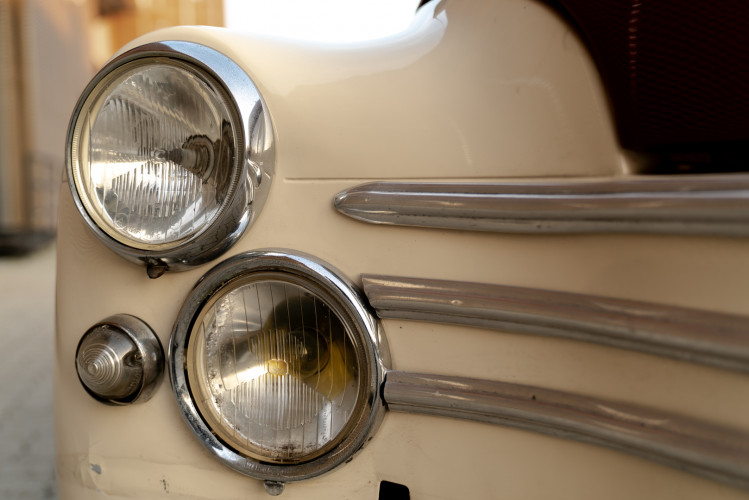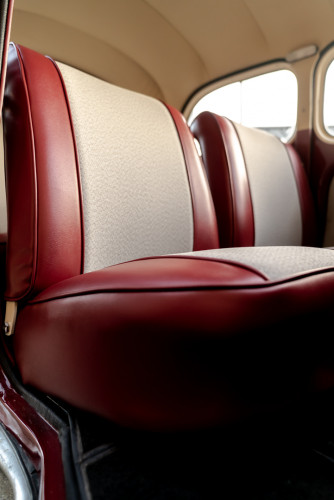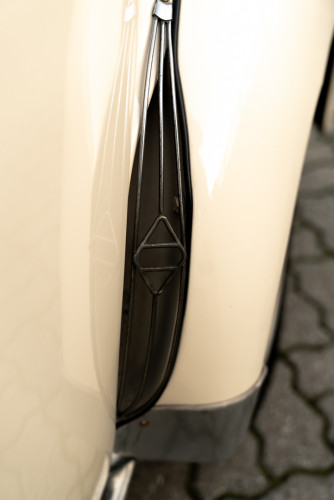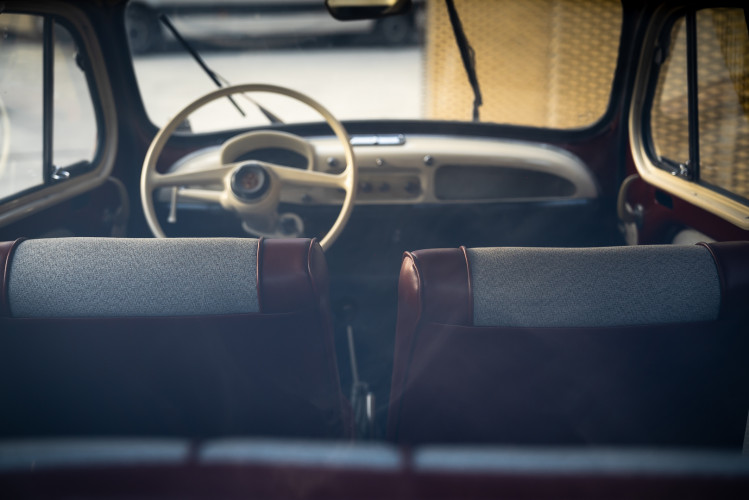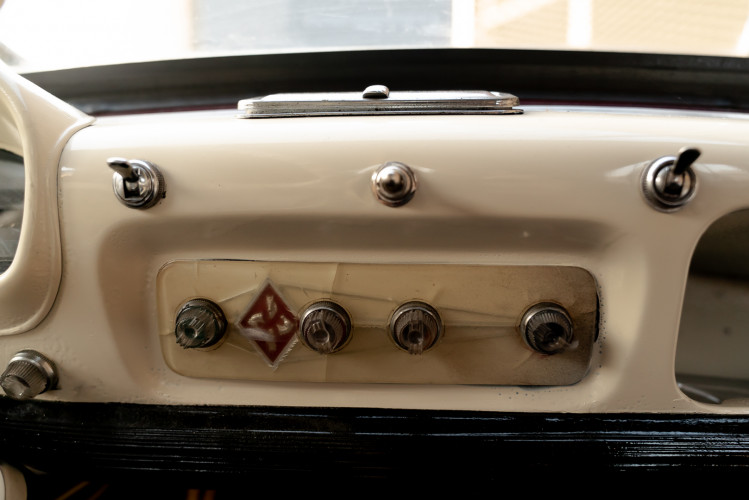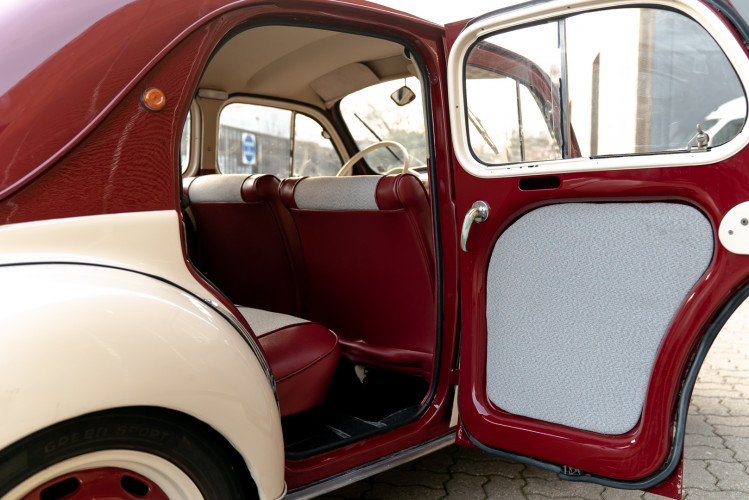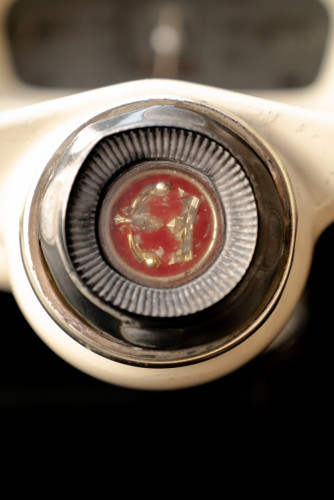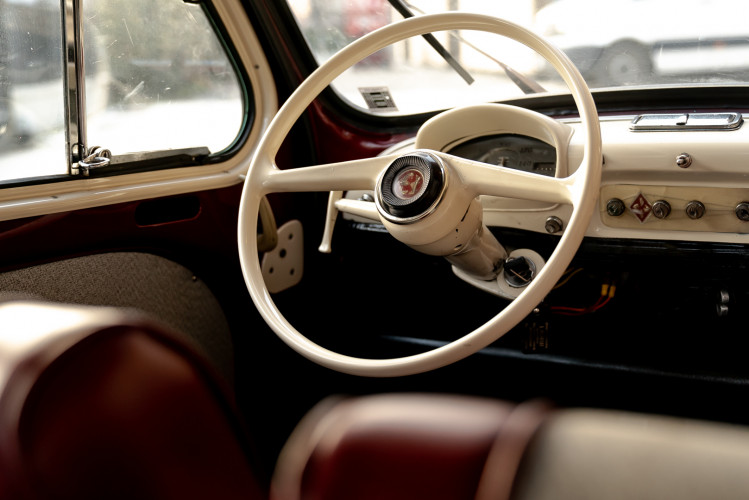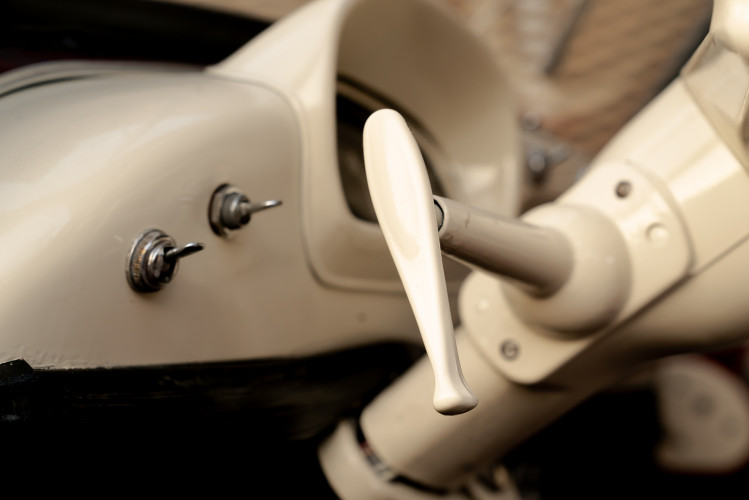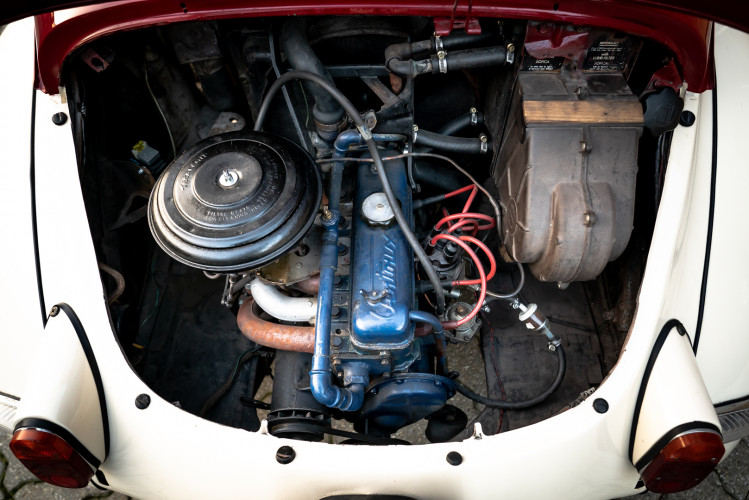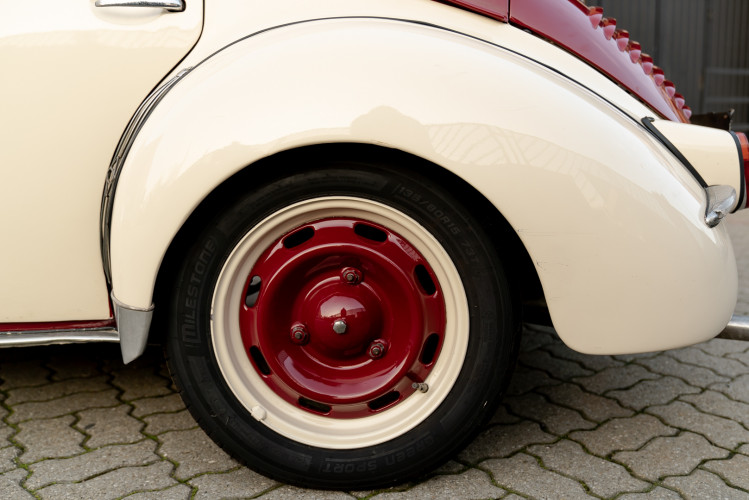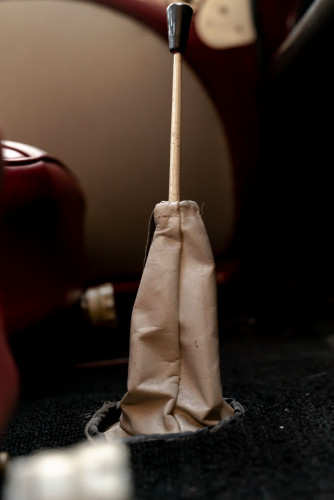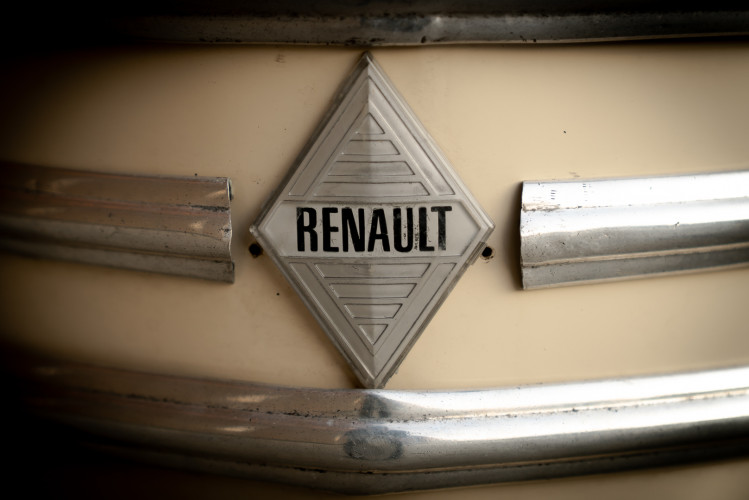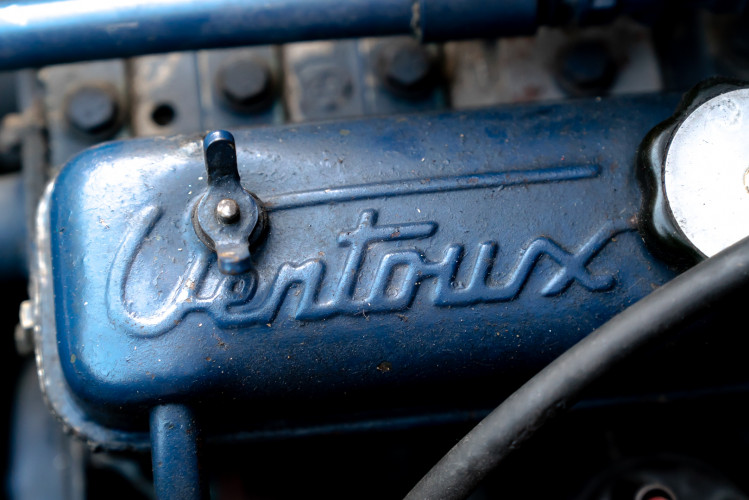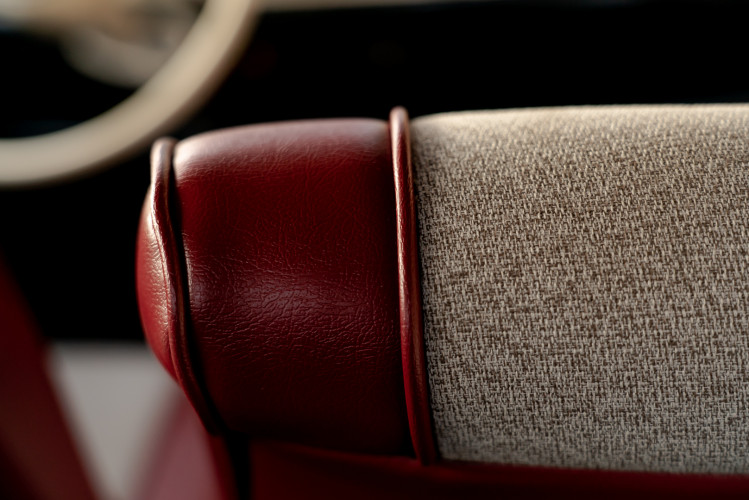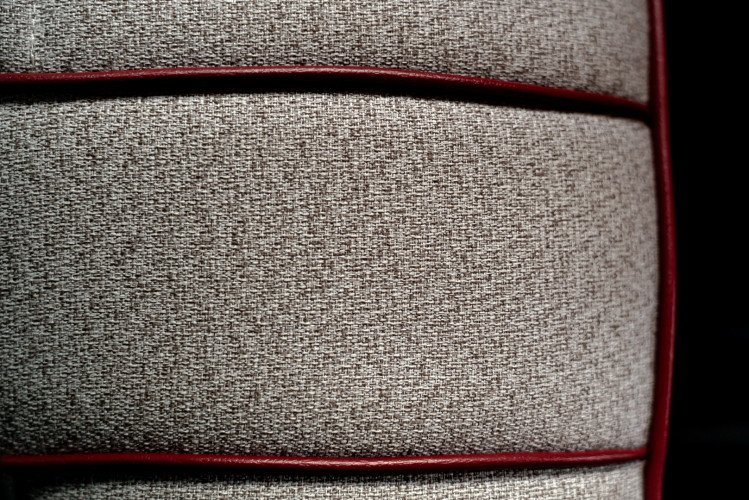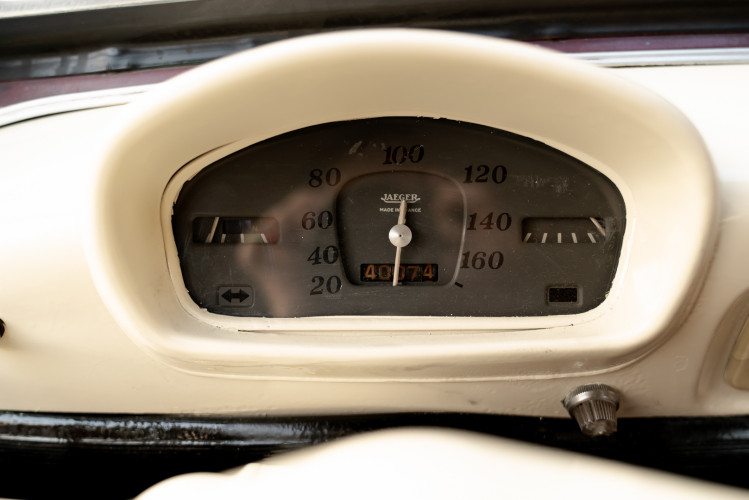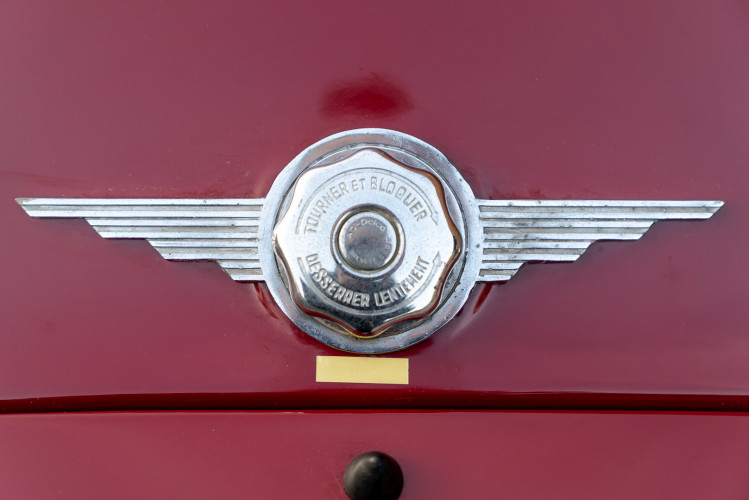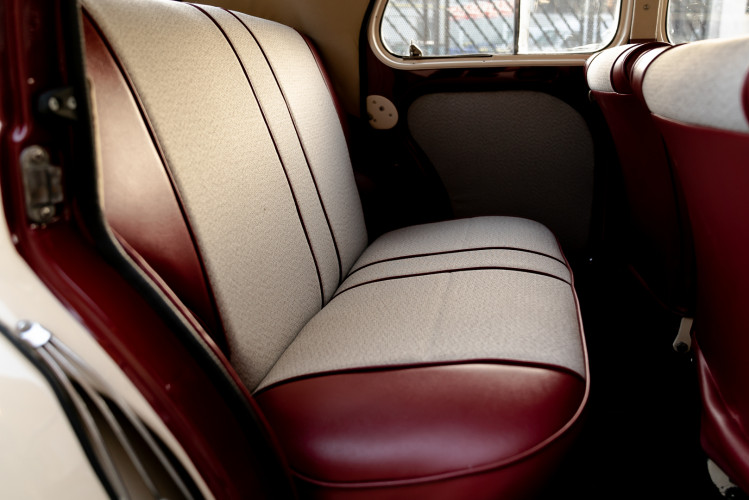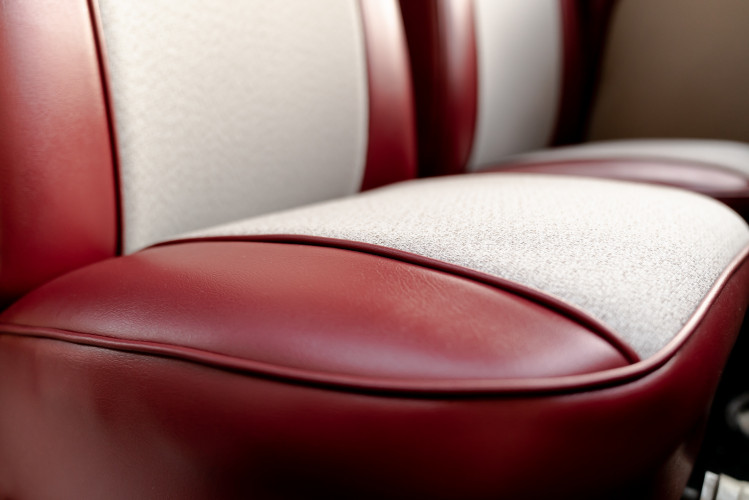 Chassis No. 2529917
-
Gearbox Manual 3 Speed
Eligible to Mille Miglia
ASI Registration No. 256255/a

The History
On the big production model, such as the Renault 4CV, nicknamed the "petite motte de beurre", the coachmen of the 50s created unique and even stranger little cars, other than a large production of accessories of every kind, in order to customize and make every 4 CV different from the others.
Practical, reliable, economical, and widespread, little Renault immediately ignited the interest of the large French trading companies that tried to climb up the slope after the straits of war. The 4CV was for a lot of companies the perfect vehicle to invade the French cities.
A lot of companies and workers, using the car as a "van" or a courtesy cars, painted their own vehicle with the logo on the sides of the new little Renault, considering that the firsts lottos made was directly sold to professionist and artisan.
The Paris Police itself decides to adopt the 4CV as the perfect vehicle to drive through the narrow streets of the Capital, so much to buy a lotto of black and white cars, with modified doors and rear window and equipped with specific accessories for first aid.
It was the little size, excellent habitability and agility that drove this small car to the most diverse uses, such as that of taxis, in French-speaking countries such as Algeria, Morocco and Tunisia.
In the "Tour de France" there were some convertible versions suitable for race purpose and the Belgian Touring Club also used several yellow versions for road assistance. In its own way the Renault 4CV was an iconic car for the post-war generation, a faithful work and pleasure companion, with that typically bohemian alea, not without a certain charm.

Our Renault 4CV
The car has an italian registration with regular papers and documents and black plates (Brescia).
This Renault 4Cv is in overall very good general condition and has recently completed a conservative restoration with a complete re-painting of the bodywork.
A lot of original components of the car are still present, such as the front and rear headlight profile, the moldings of the front grille and front engine cover. The handles and emblems are also the original ones in a good state of preservation.
The engine, overhauled several times over the years by previous owners, is in good efficiency.
The dashboard, including the bachelite steering wheel, is the original one and all instrumentation is working including the Jaeger odometer.
Restored the front and rear seats that take up the cream and red colors of the bodywork.
Two-tone rims repainted with new tires.
It is possible to view the car online, booking a call with one of our commercial operators, via Skype, Zoom, Whatsapp and Google Meet platforms.